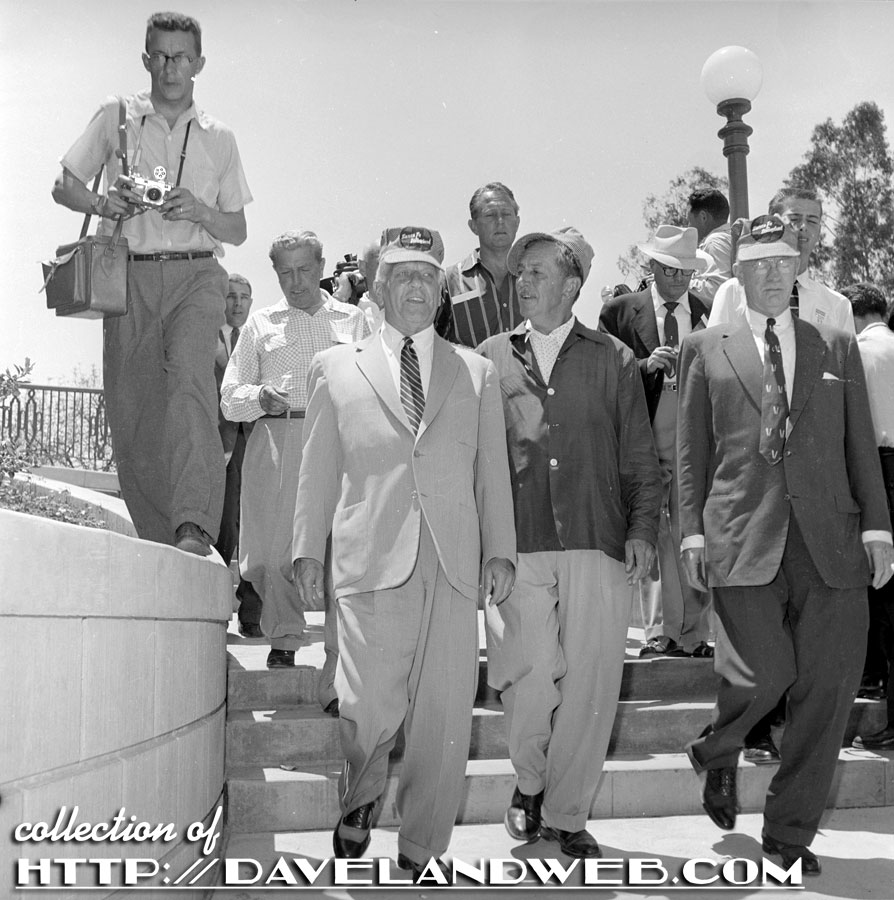 In this Opening Day at Disneyland image from July 17, 1955, California Governor Goodwin Knight, Walt Disney, and Santa Fe President Fred Gurley descend the steps of the Main Street Train Station to join the throngs of guests below. Behind Knight and Disney is Art Linkletter, who acted as host for the live telecast.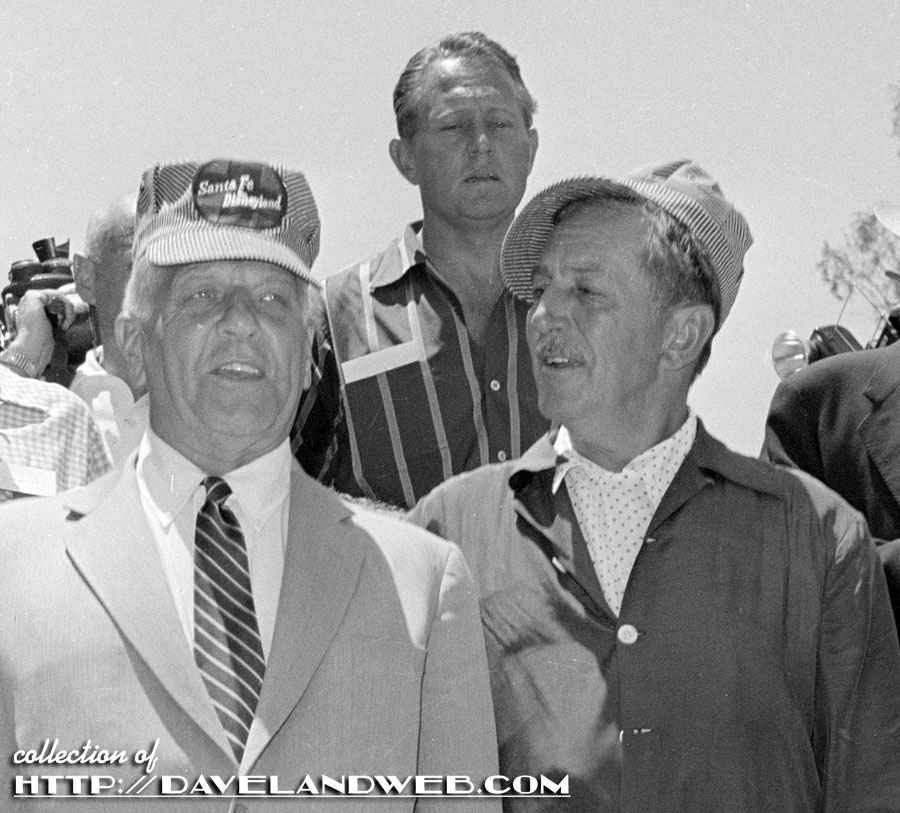 When I zoomed in to get a closer look at the photographer's camera, I was happy to see it was a Nikon! Maybe not quite as advanced as mine, but the same brand. Like me, he was living dangerously by walking along the edge of the wall of the steps, most likely attempting to get ahead of the action. I wonder what happened to his photos from that day?!?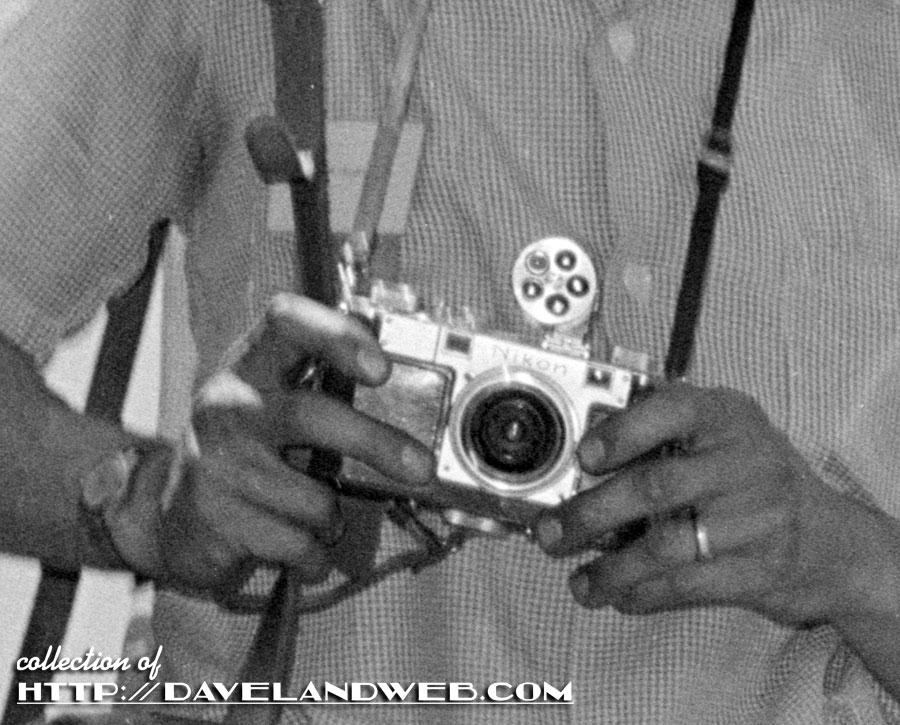 See more vintage Disneyland opening day photos at my
main website.