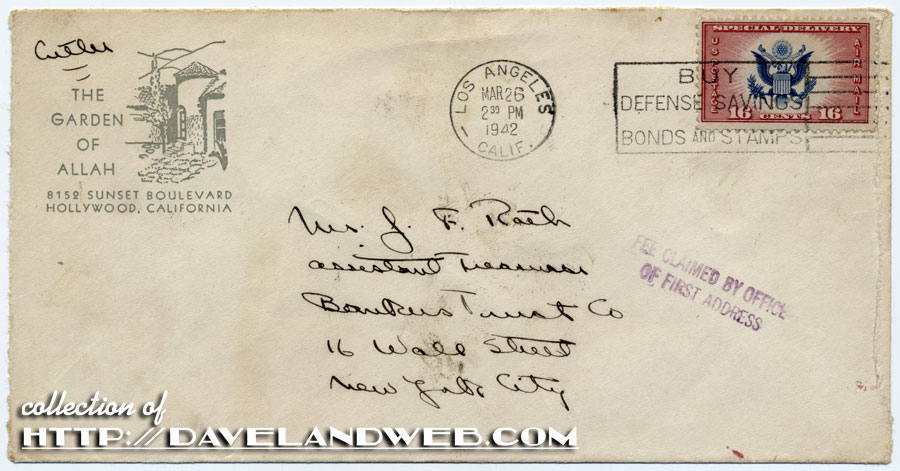 There was once a fabled hotel across the street from the Chateau Marmont called The Garden of Allah. Today's post features an envelope from the hotel, postmarked 1942.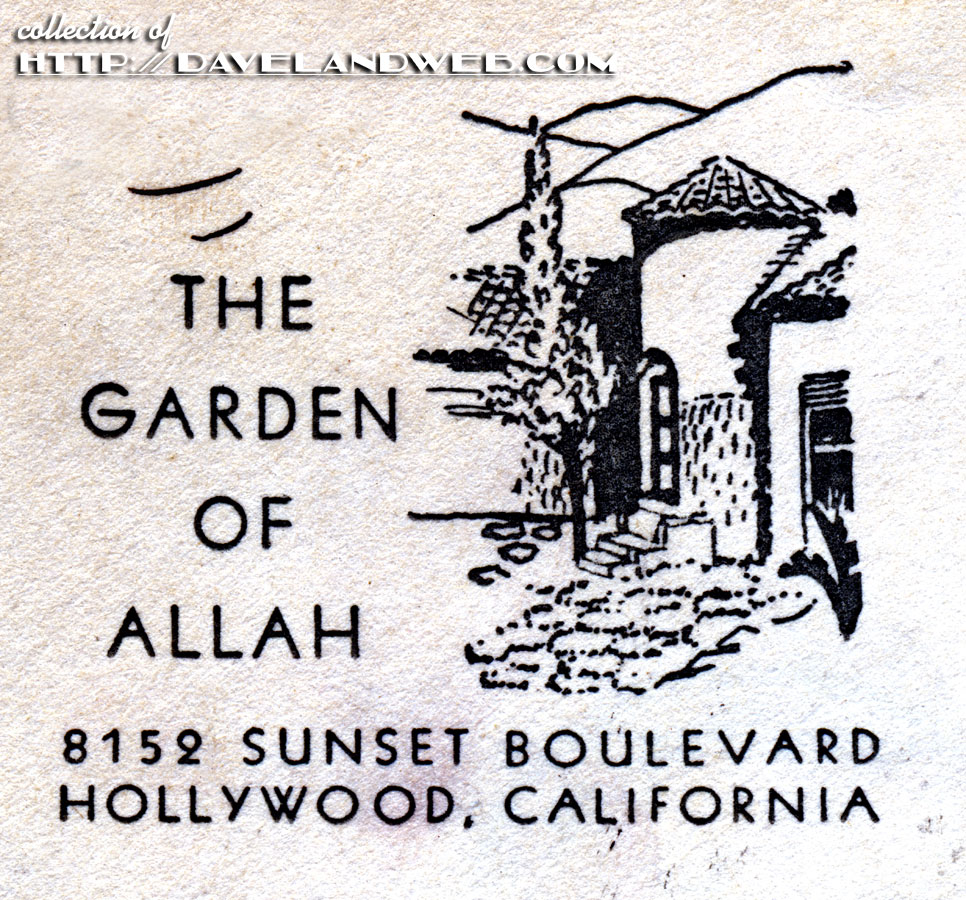 Sadly, it did not survive and was demolished in 1959. Like the Chateau, it was a haven for artists, actors, and writers; also like its neighbor, there are many legends and tall tales that have outlived its stucco walls. Originally a 2.5-acre private estate/residence, it was purchased by silent-screen actress Alla Nazimova and converted into a hotel by adding 25 villas around the main house. The Garden of Alla Hotel had its grand opening on January 9, 1927.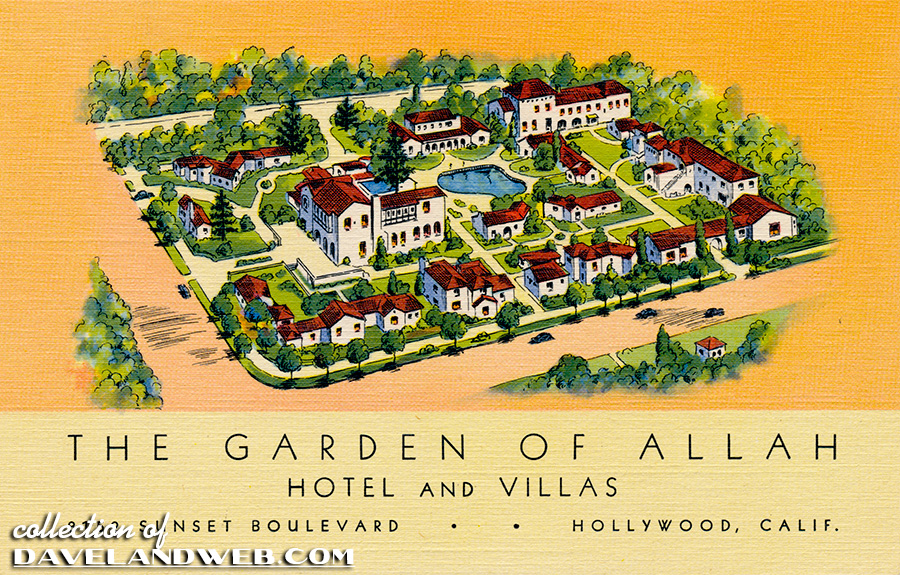 Strapped for cash, the actress ended up selling it three years later; the new owners added an "h" to the end of "Alla," which is how it was normally spelled. The actress lived in Villa 24 until her death in 1945.
Recently, a key from the hotel surfaced on ebay: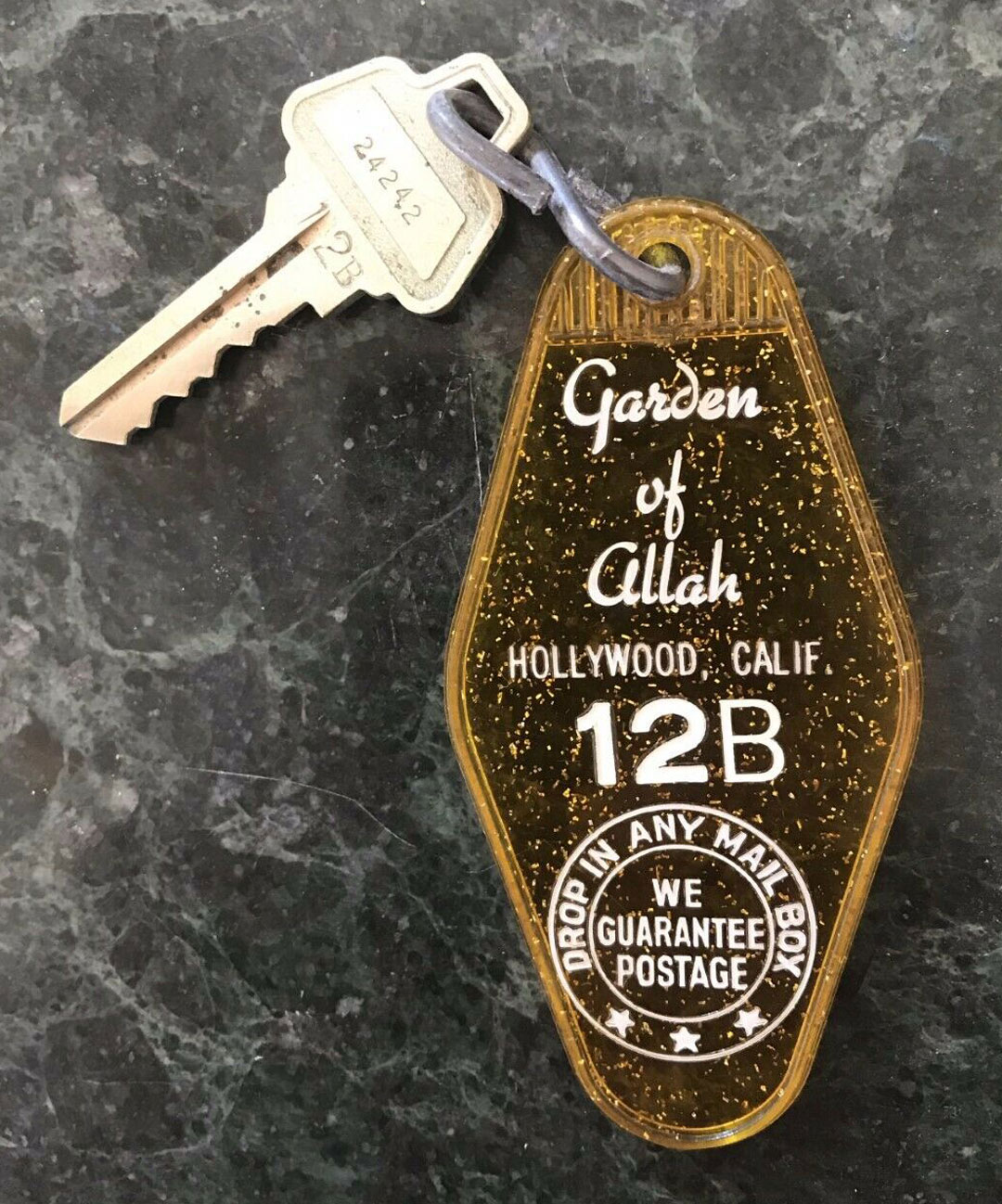 The listing states:
Good luck and even if your not bidding you might want to watch how this one ends after all the dust has settled.
They lost me at "your" instead of "you're." Oh yes...and the price: $2,000. That was a deterrent, too. Hard to believe, but an intact matchbook also came up for auction: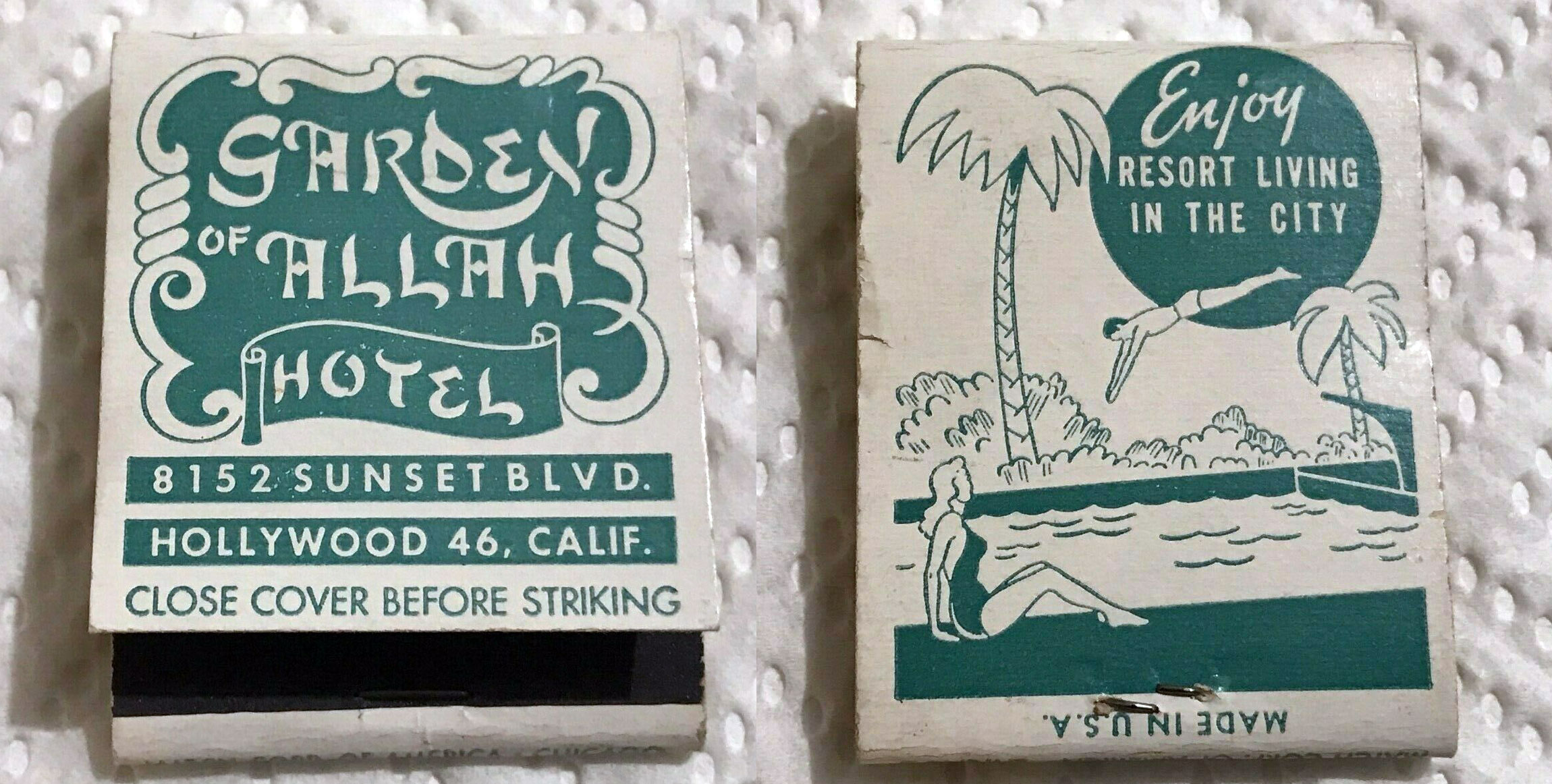 One of the most interesting pieces I have seen is the Garden of Allah Guest Informant book: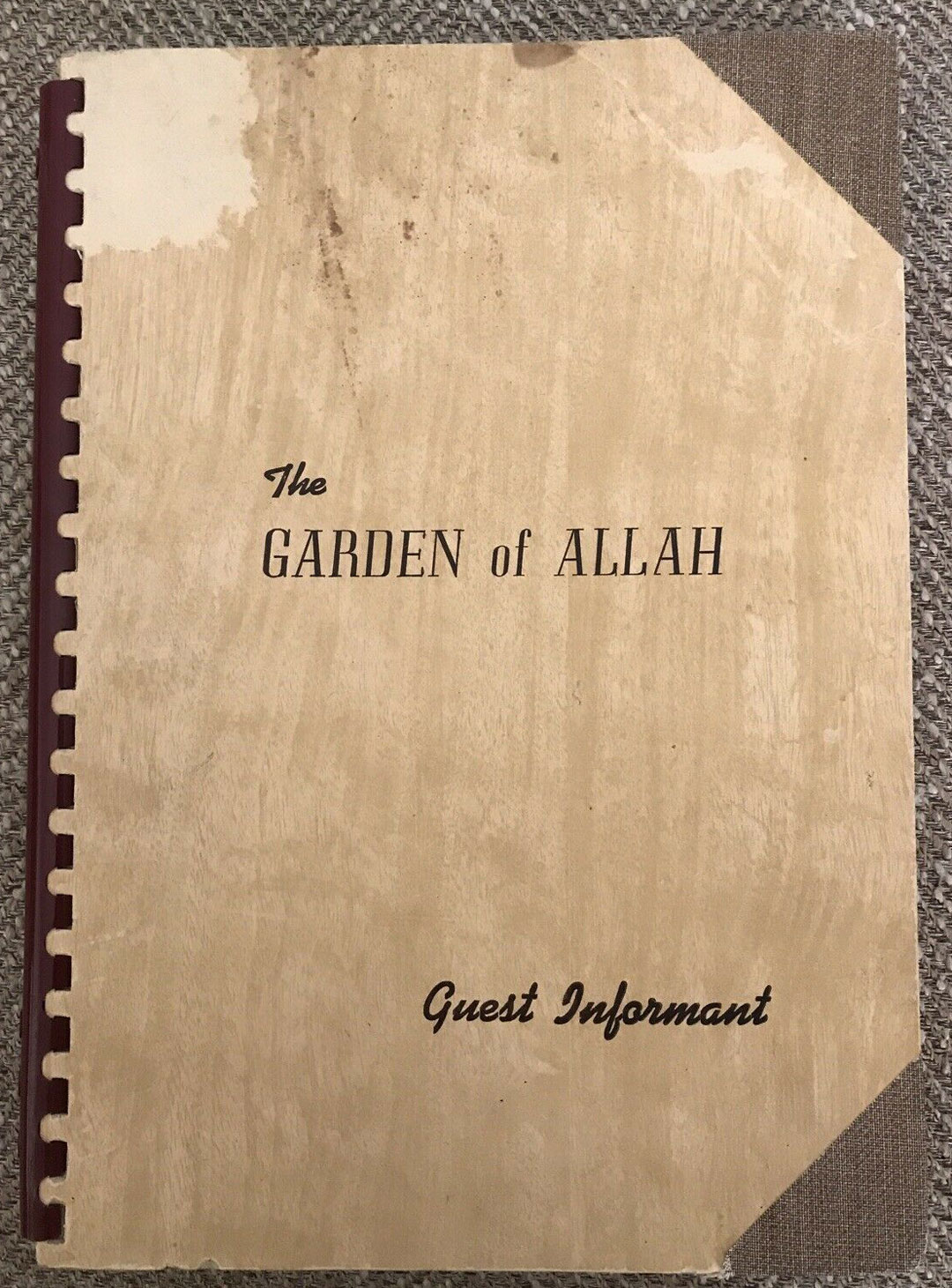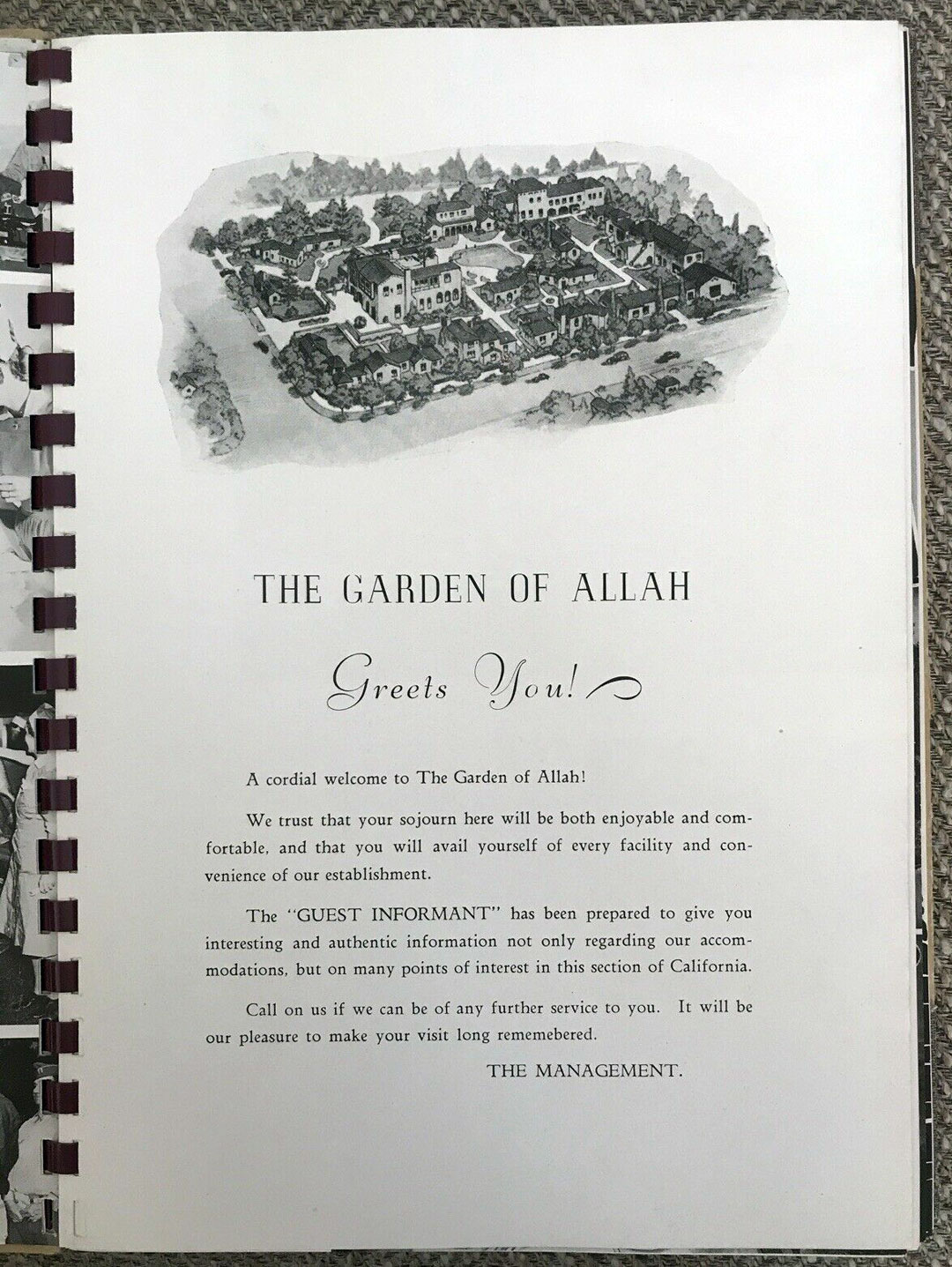 Interesting to see the businesses listed, most of which no longer exist: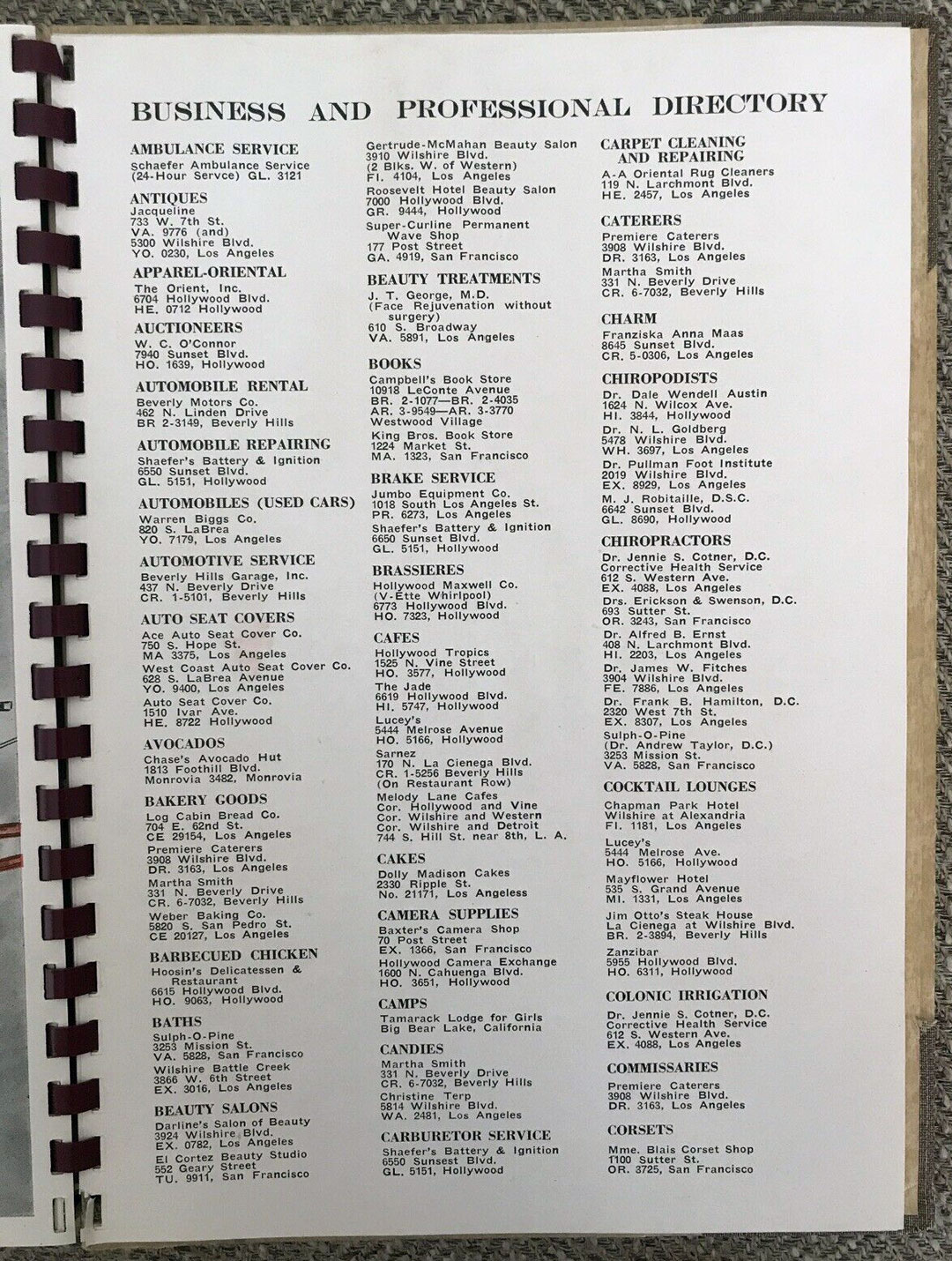 I'm sure the "stars" appreciated having their addresses in print, encouraging all the looky-loos to ring their doorbells.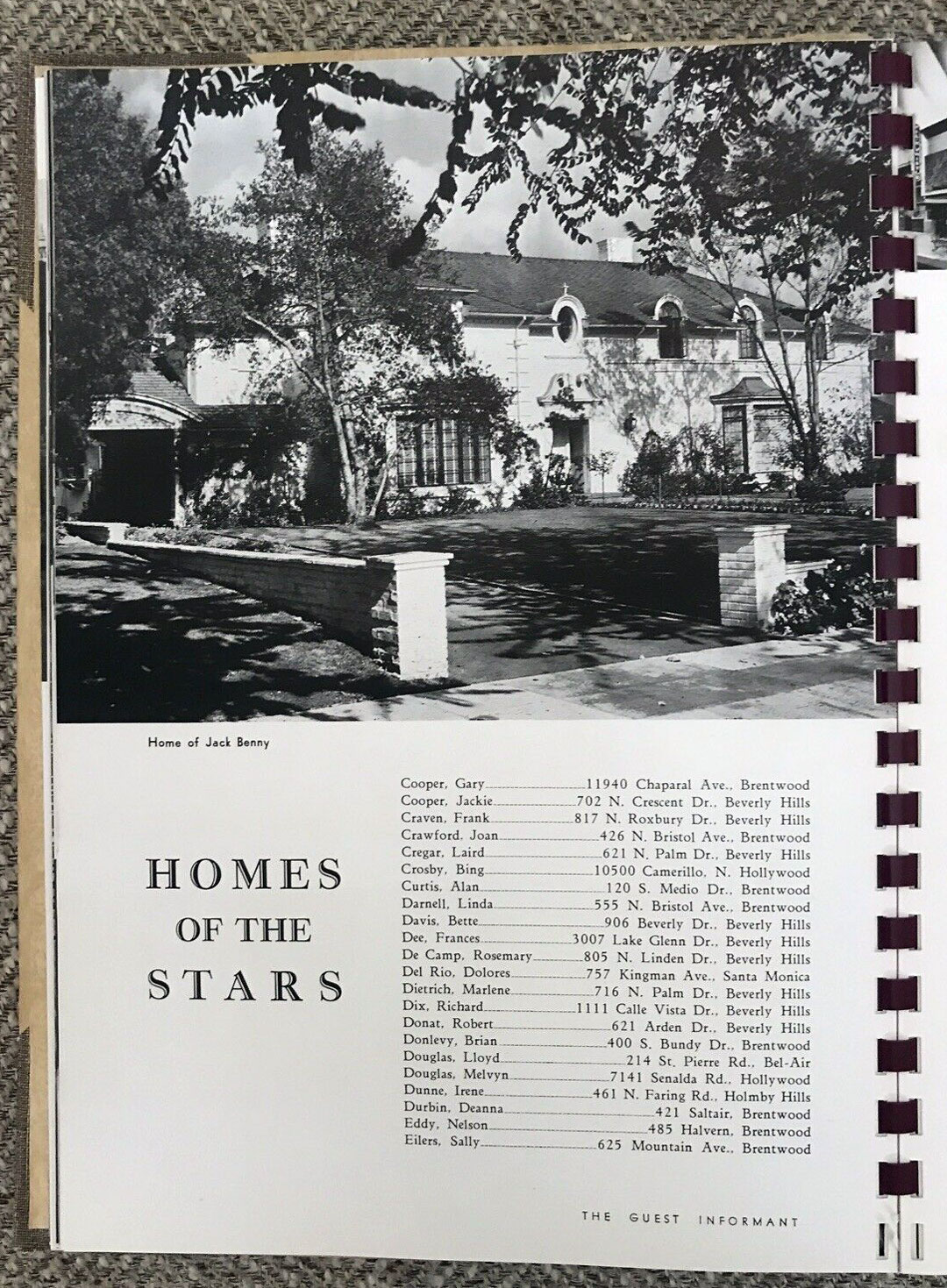 The final owner, Bart Lytton, owner of Lytton Savings & Loan, demolished the hotel in 1959 and replaced it with his bank's main branch which is now closed and part of a mini-furor by the preservationists who don't want it replaced by a Frank Gehry monstrosity. Oh the irony. See more Garden of Allah hotel photos at my
main website.