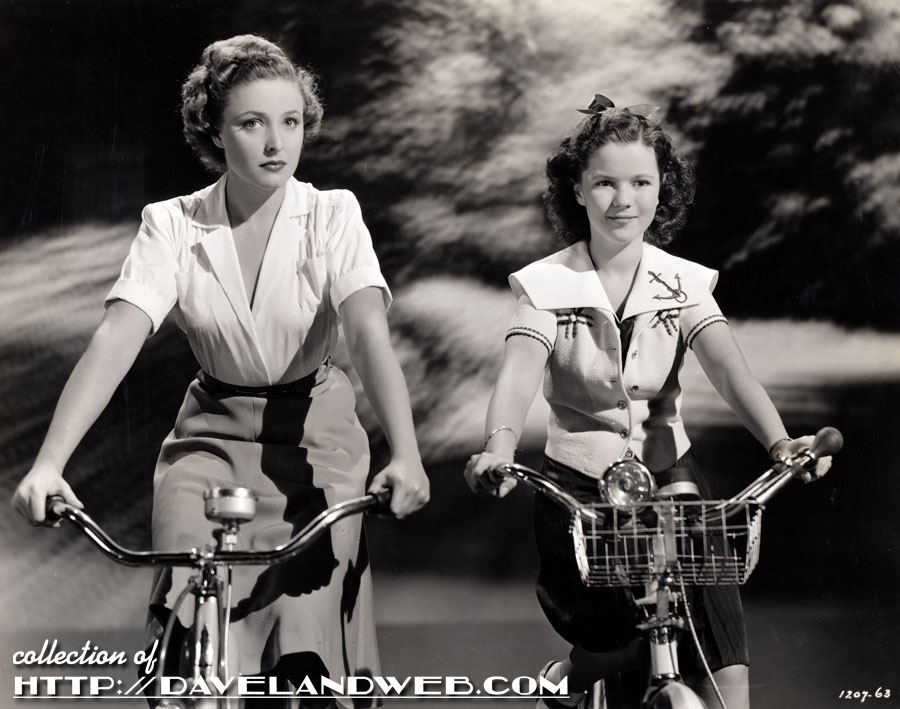 In 1941, Shirley Temple starred in "Kathleen," her one and only movie for Louis B. Mayer and MGM. In the photo and lobby card shown here, she wears a cute nautical themed outfit.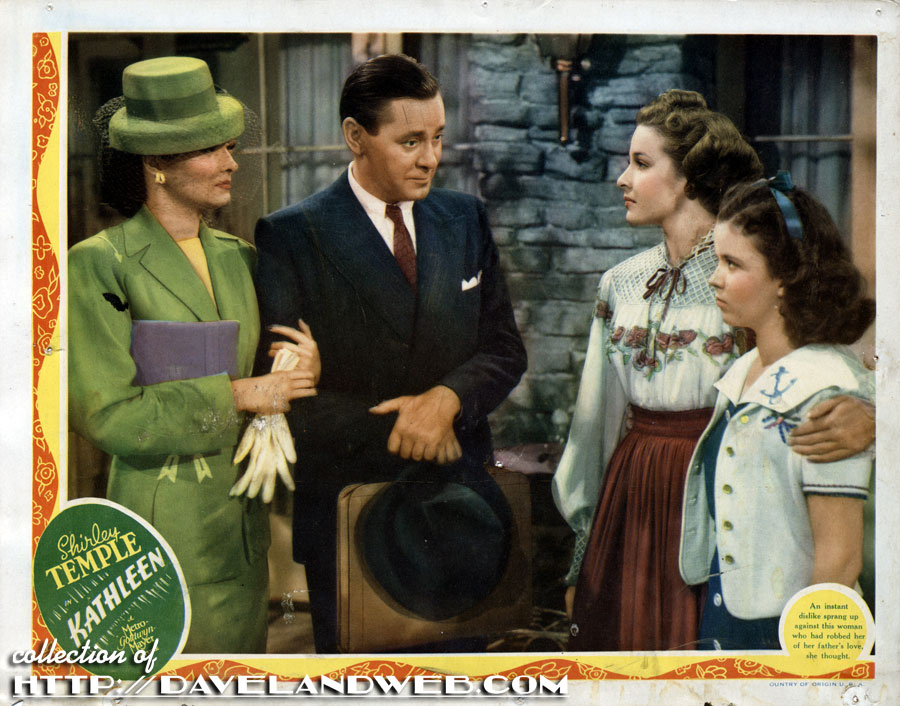 The same outfit can be seen in this charcoal sketch that famed artist James Montgomery Flagg (1877-1960) drew of Shirley for the film's publicity.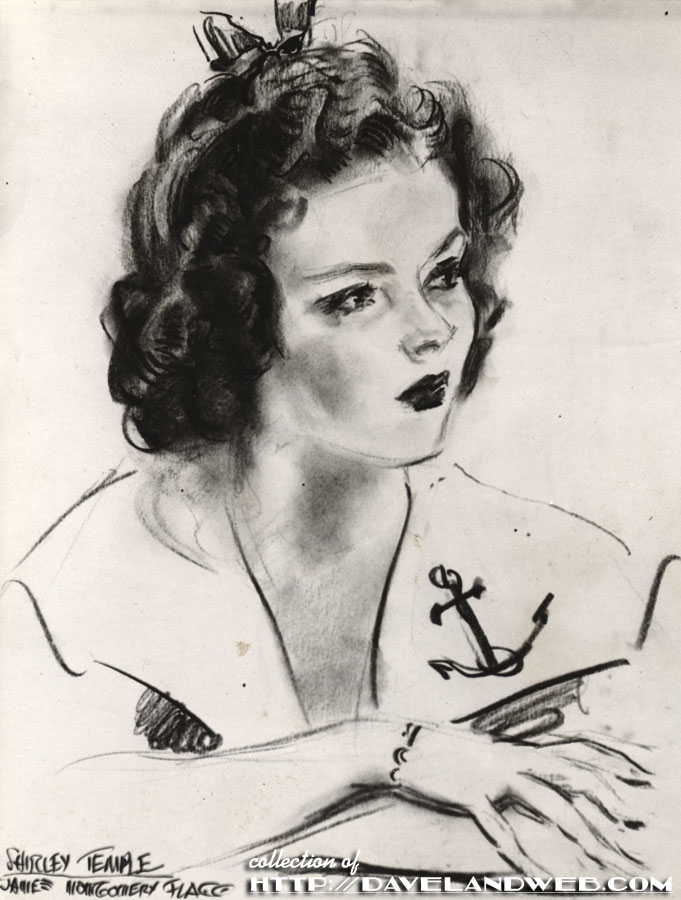 Flagg had also drawn Shirley in 1936 for this Photoplay magazine cover: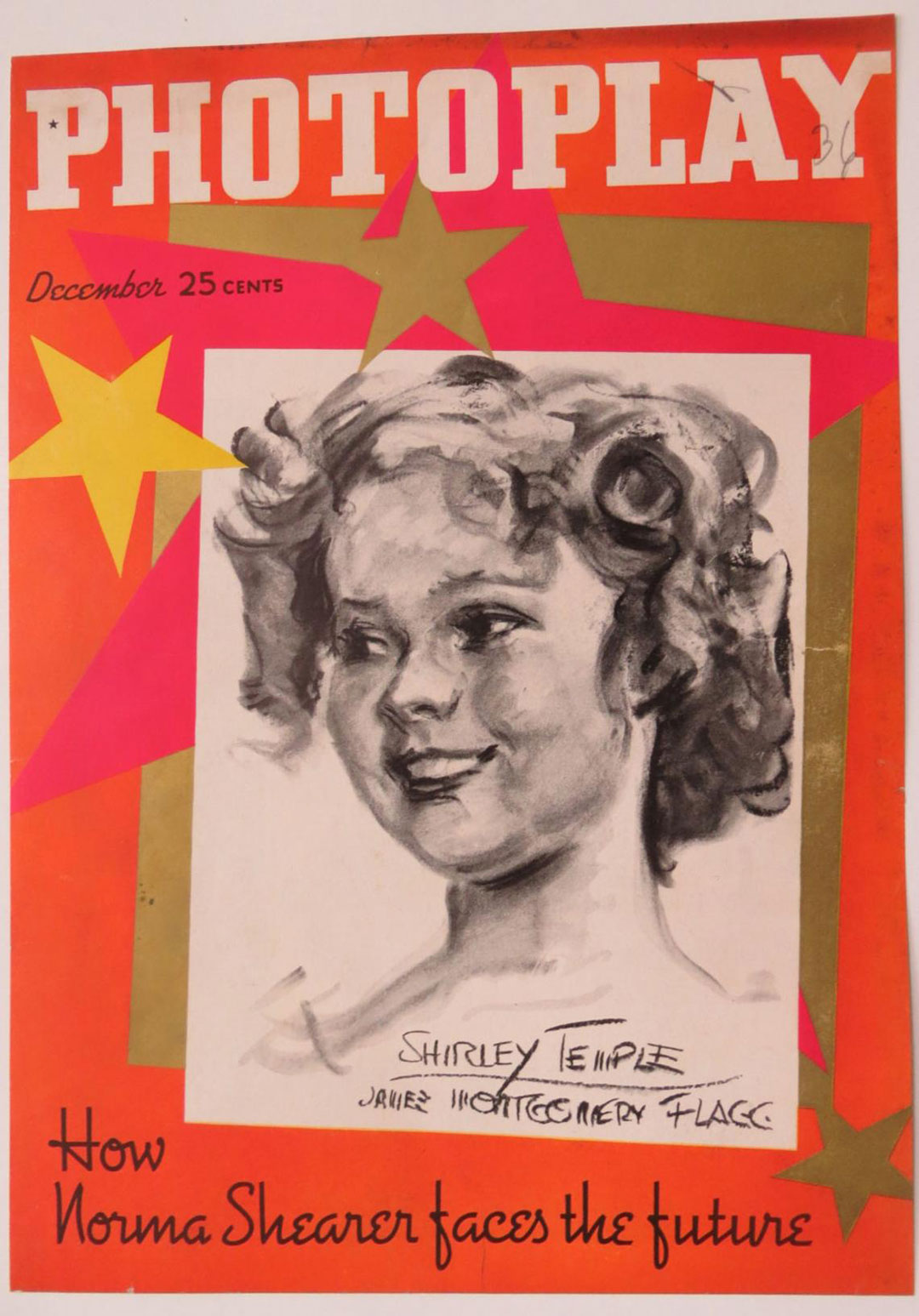 Here, the artist sketches actress Norma Shearer, wearing one of her costumes from "Romeo and Juliet" (1936):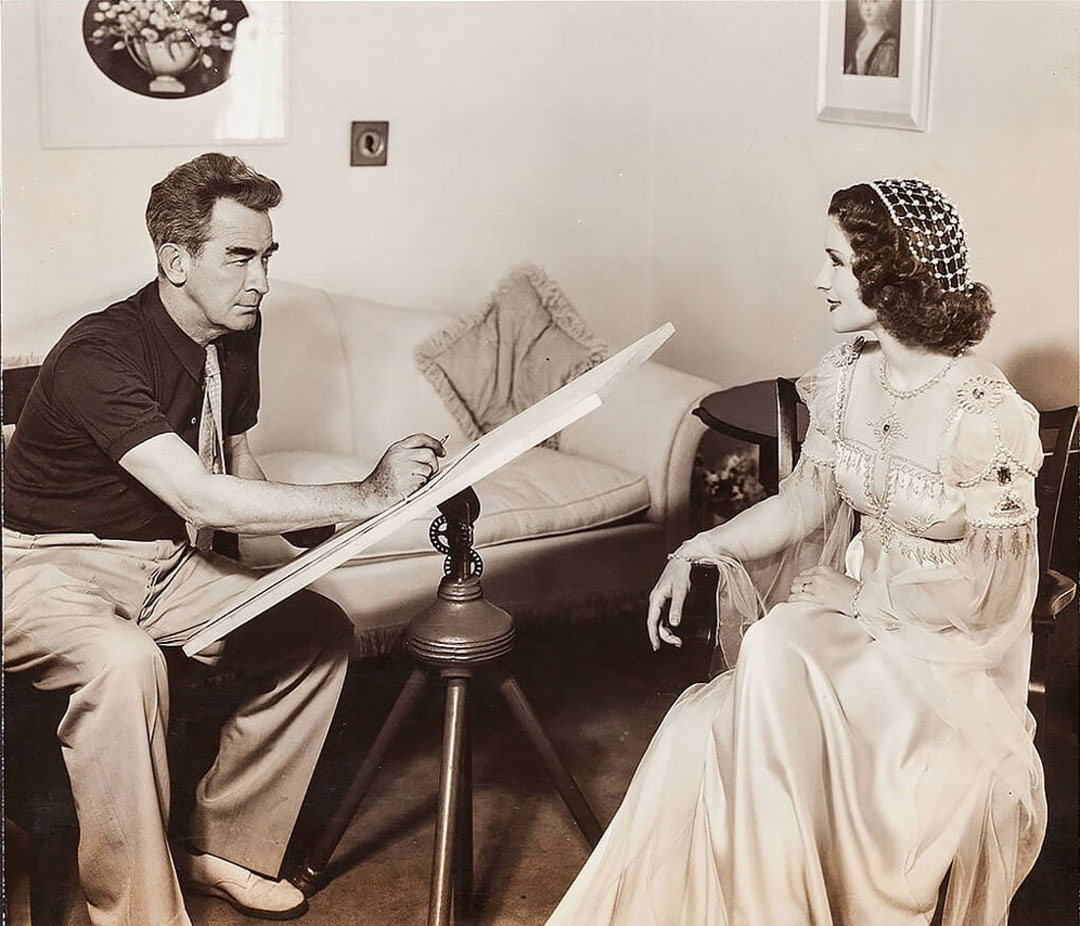 The final illustration also made the cover of Photoplay: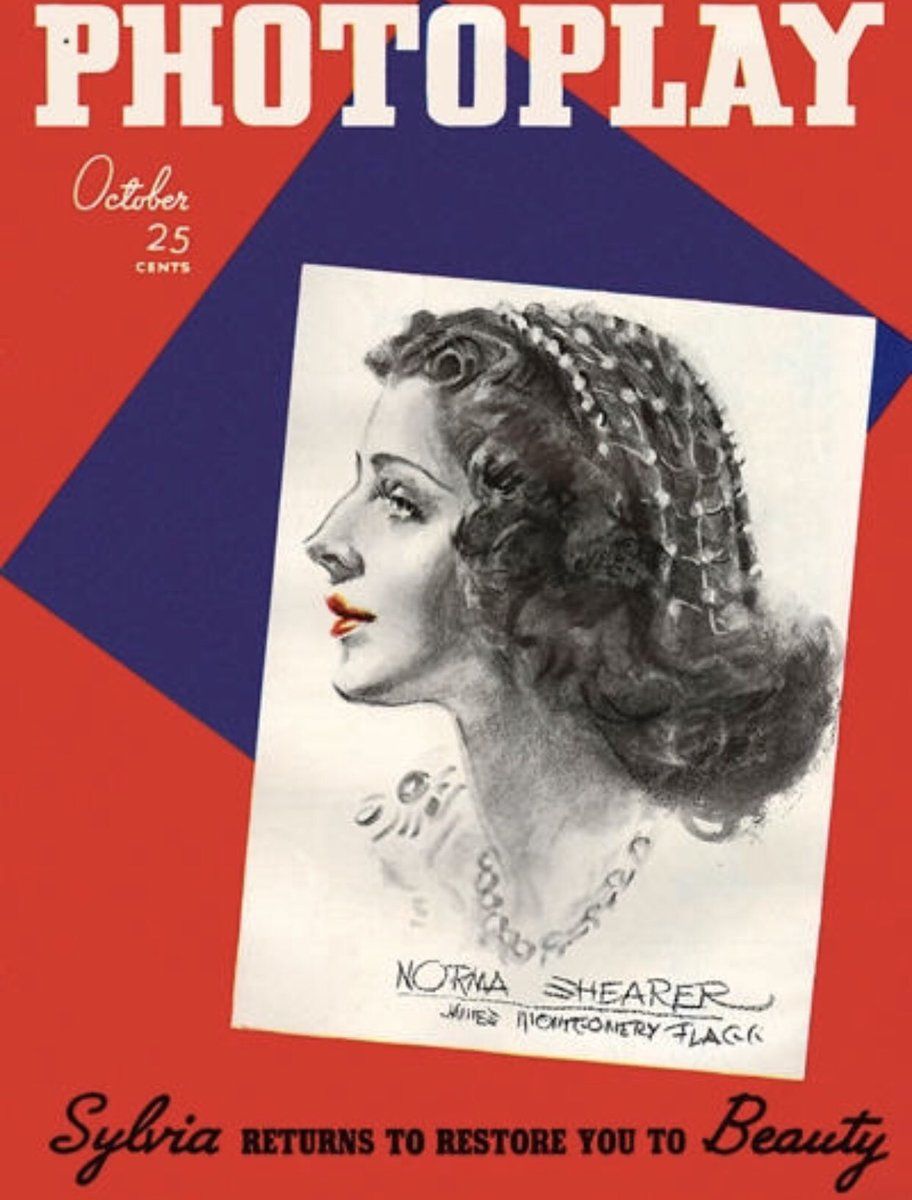 Flagg's charcoal sketches were on the cover of Photoplay magazine from 1936-1938. Here's another one of his pieces showing blonde bombshell Jean Harlow: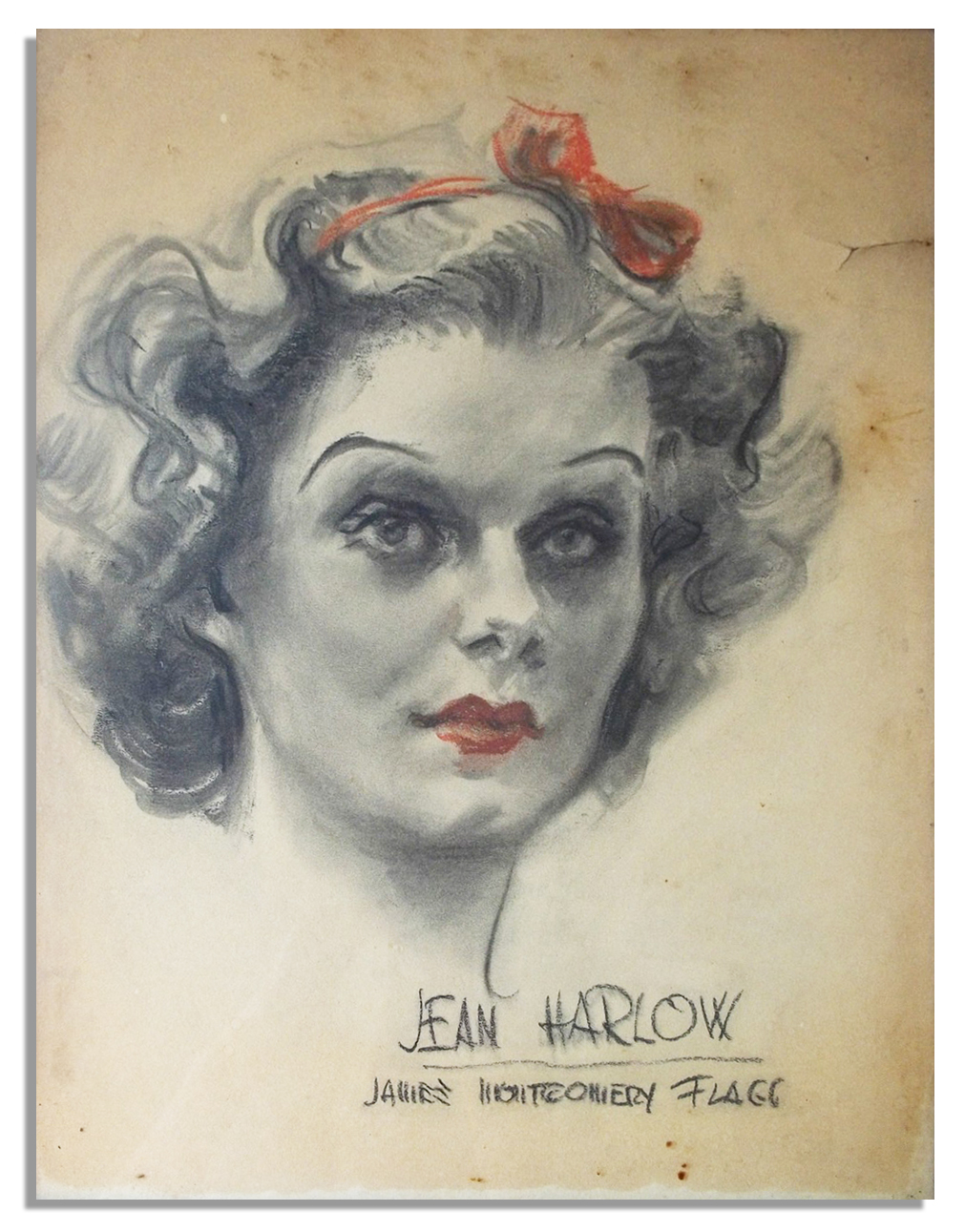 Flagg is probably best known for his "I WANT YOU" World War One recruitment poster: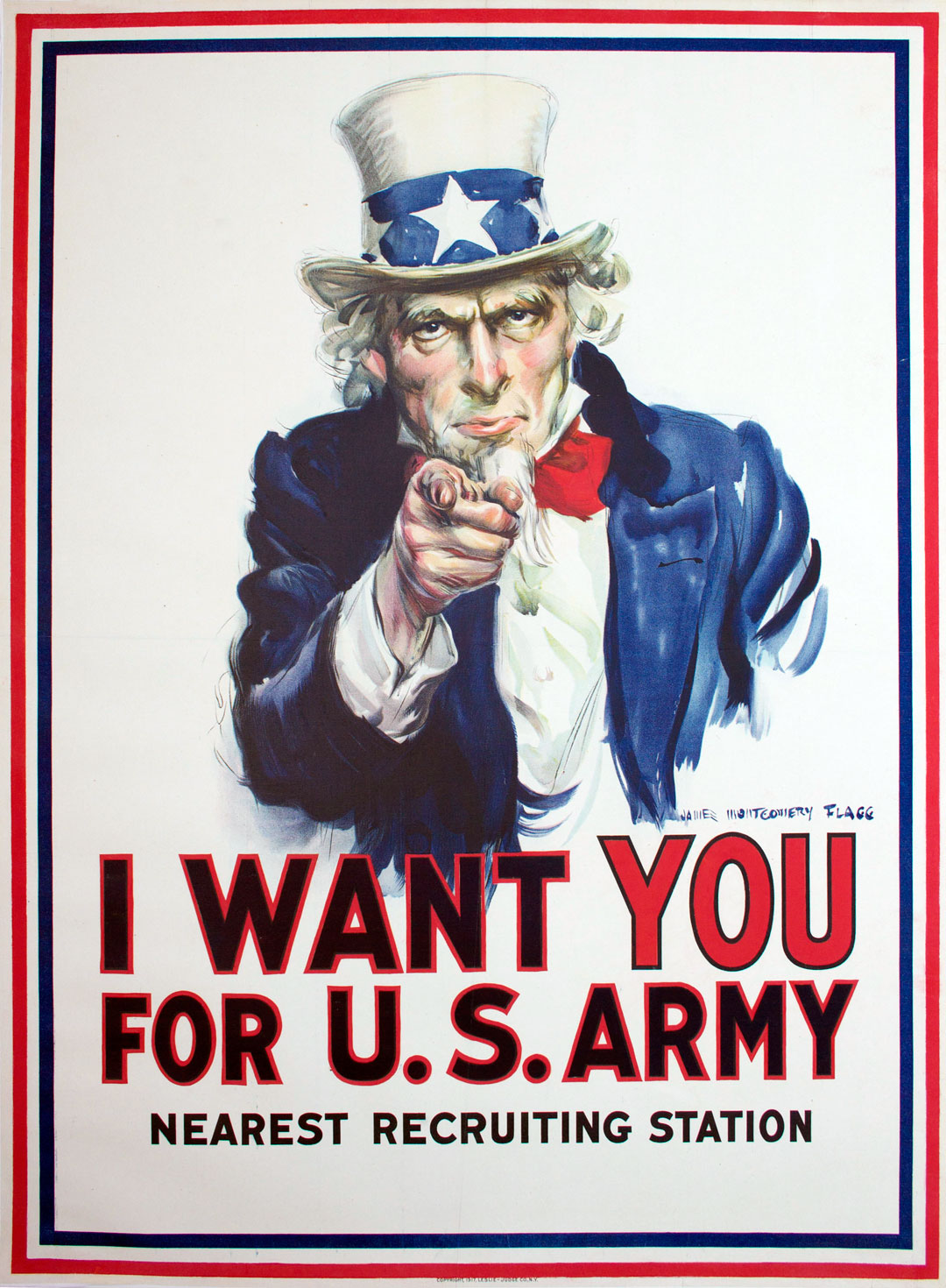 It was Flagg's famous drawing that put a face to "Uncle Sam," which was originally featured on the July 6, 1916 cover of Frank Leslie's Illustrated Newspaper with the headline "What are you doing for preparedness?" The words "I Want You" were added in February 1917.
See more Shirley Temple "Kathleen" photos at my
main website.