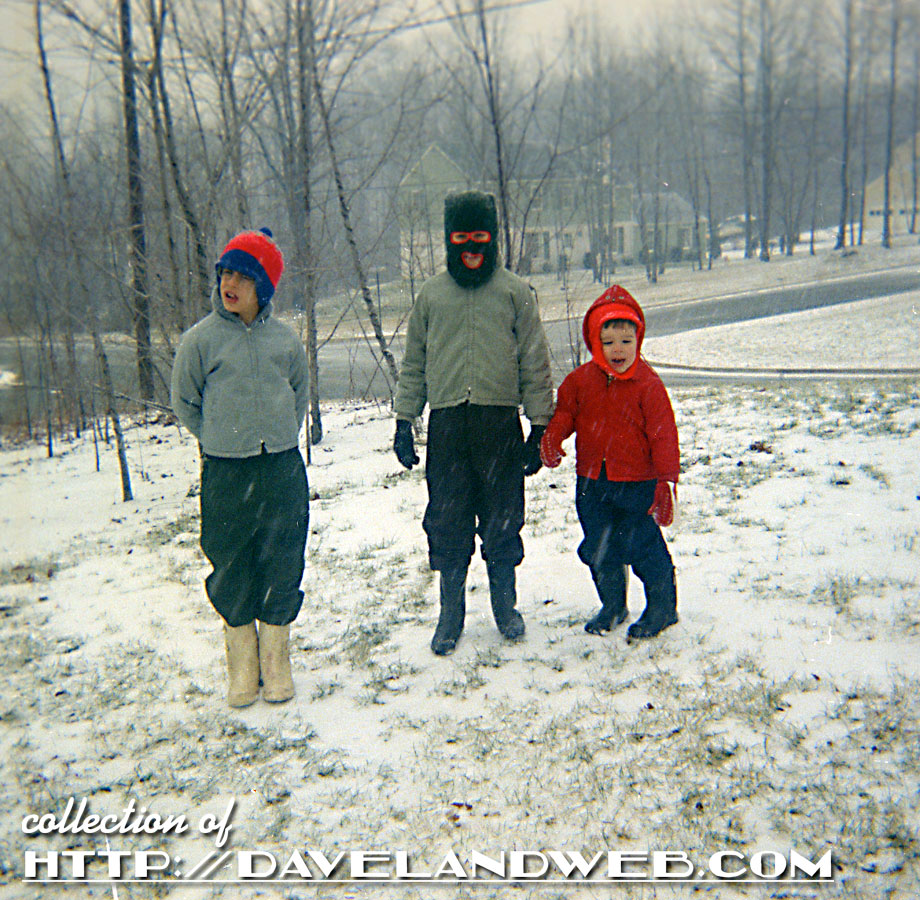 This is definitely a different holiday season than those experienced in years past. Many are separated from family members and friends because of the pandemic. Today's post shows photos from my first white Christmas, circa 1966. My brothers wore a different kind of mask back then. Mom bundled us up like the Michelin Man so that we could brave the cold weather that our San Diego family had not yet grown accustomed to.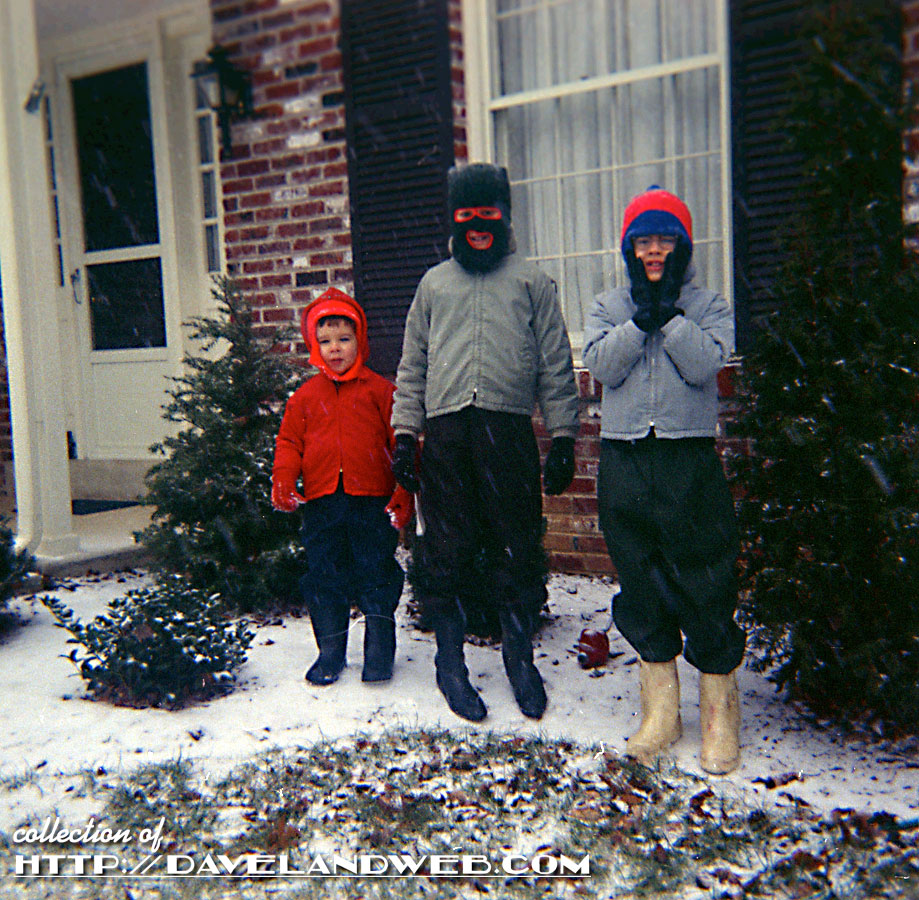 I'm not sure which department store this was, but most likely it was Wanamaker's or Gimbels.
So many details to look at here! In the background is a brand new sled, which would not have been practical for us when we lived in San Diego. For Philadelphia and the hill in our backyard: perfect! I still remember that game, Bop the Beetle; if you weren't careful, the mouth would clamp down hard on your hand. Ouch!
My Fisher-Price school bus is in the foreground. I put a lot of miles on that toy! In the background is the Hot Wheels racetrack that we were also given that year.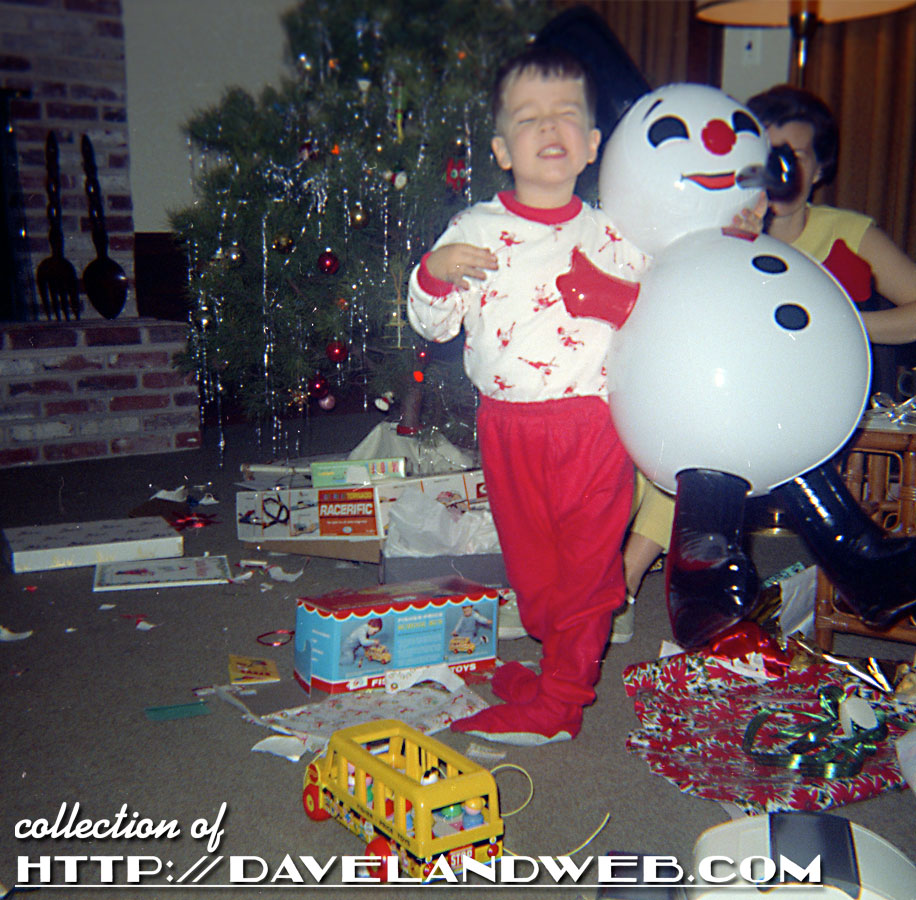 It's now been a year since I have been able to see my mom in person; she's still on the East Coast. My Christmas wish this year is that things clear so that we can all travel to those that we care about. While Zoom and other programs provide a virtual connection, nothing replaces a hug or an in-person visit.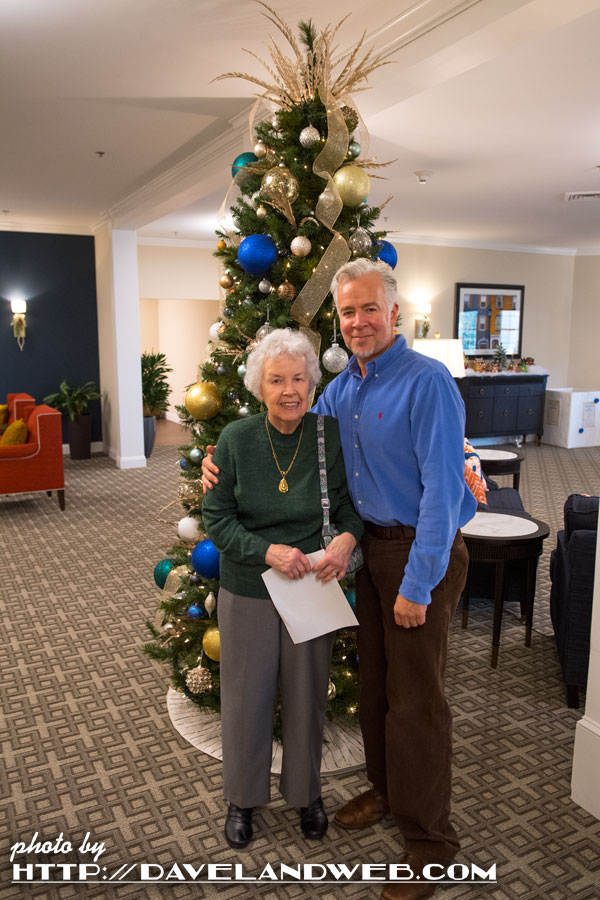 My Christmas portrait with Willis from last year.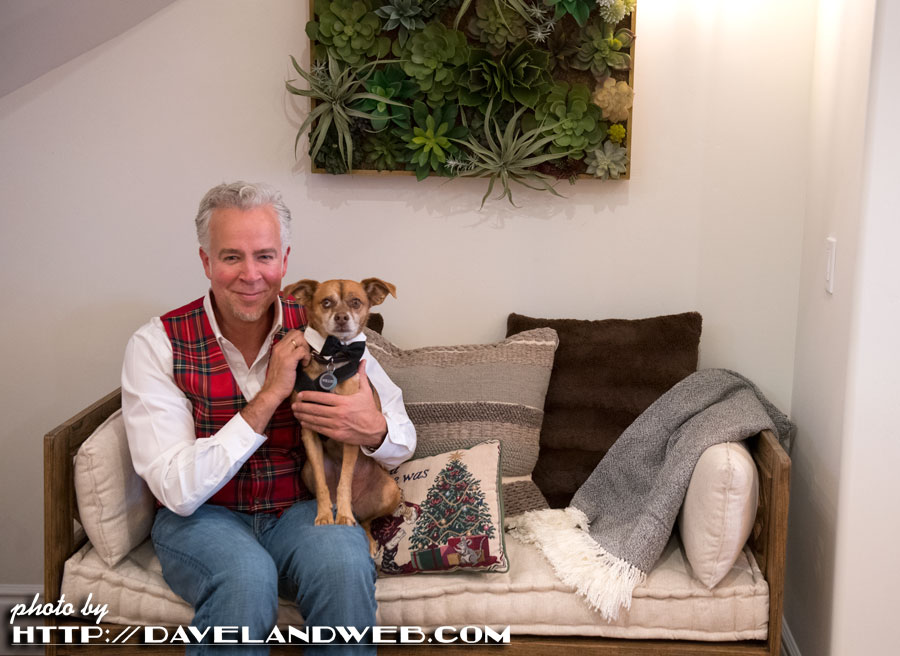 While I know that some of my readers don't celebrate Christmas, I still hope that they can enjoy the spirit of the season, which is universal no matter what religion you do or don't subscribe to. Let's be grateful for blessings, be kind to others, and do our best to spend time with those that we care about (whether in-person or virtually). This once-a-year reminder is a good start to what we all hope is a better year. I will leave you with one of my favorite holiday songs, "Ave Maria," sung by the incomparable Karen Carpenter. Yes, I love her voice and I'm a geek. Deal with it.