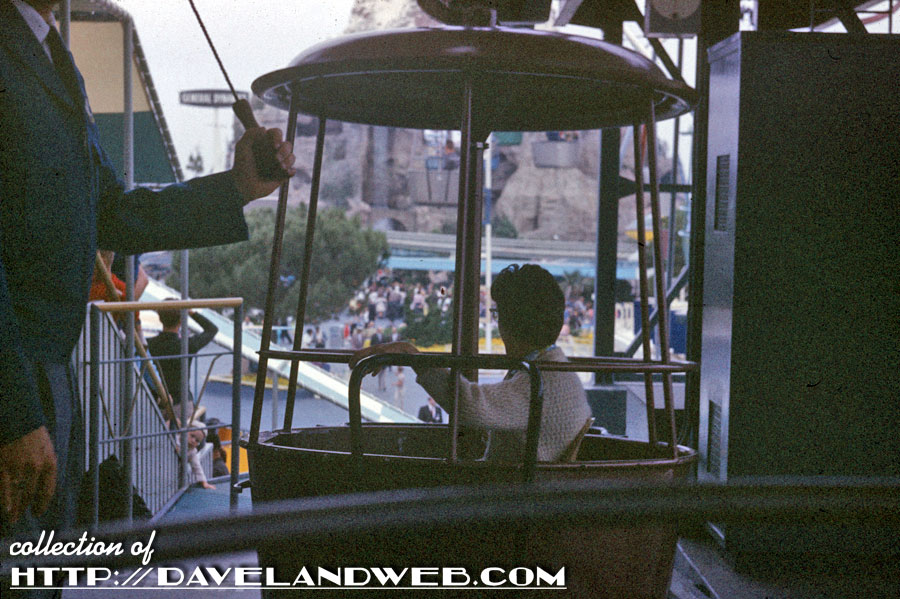 I have somewhat scary memories of the Tomorrowland Skyway station, where the buckets continually moved. That's right...even when you were entering exiting the buckets, they kept moving. Somehow...it worked. Today, with morons who jump up and down on the Swiss Family Robinson Treehouse bridge's wooden slats to see if they will break or not...well, I'm sure some idiot would get hurt. But not back in the 1960's. People were smarter back then! First image is a newbie, from May 1963. Image #2 (previously posted) is from July 1960:
1962: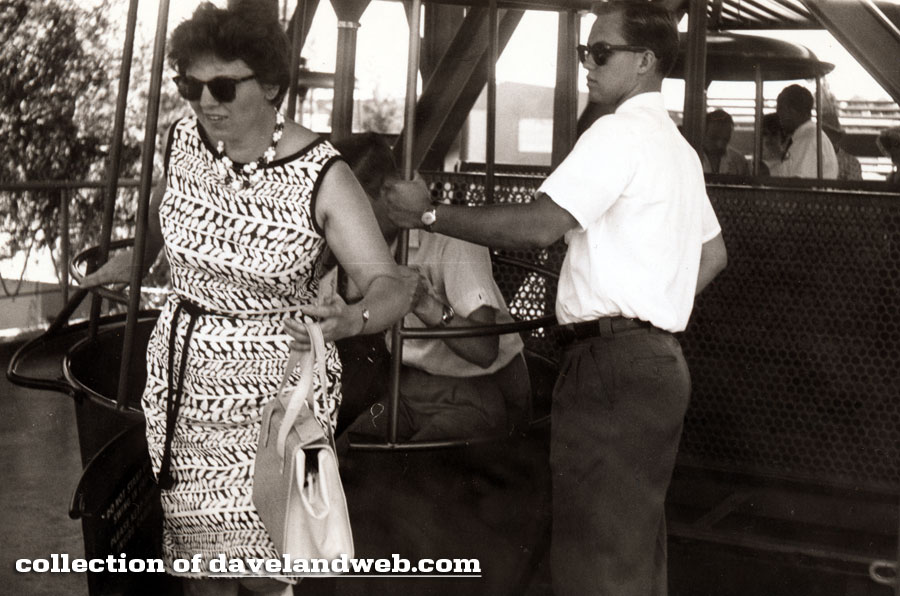 And an oldie but goodie, also showing the original round Skyway Bucket design, circa October 1963: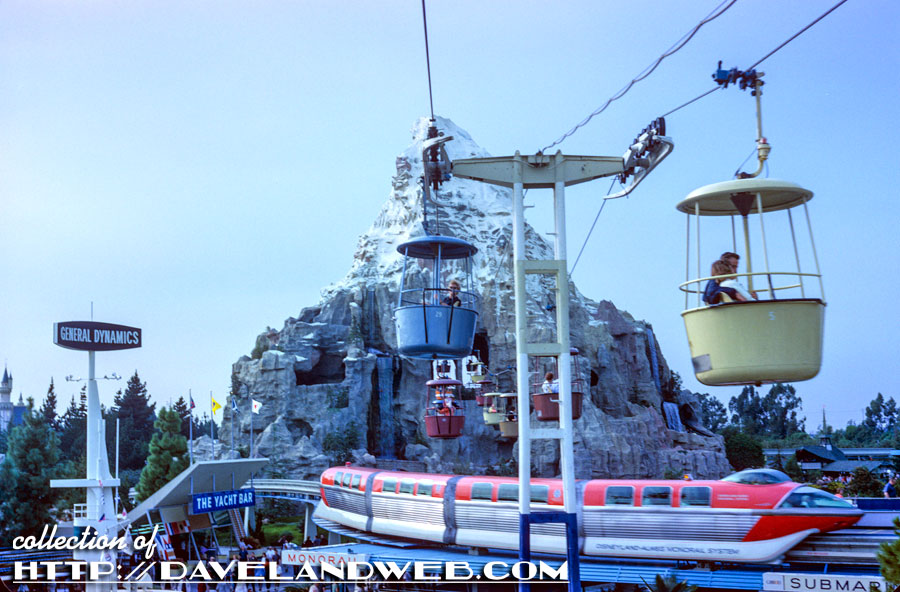 See more vintage Disneyland Skyway photos at my
main website.