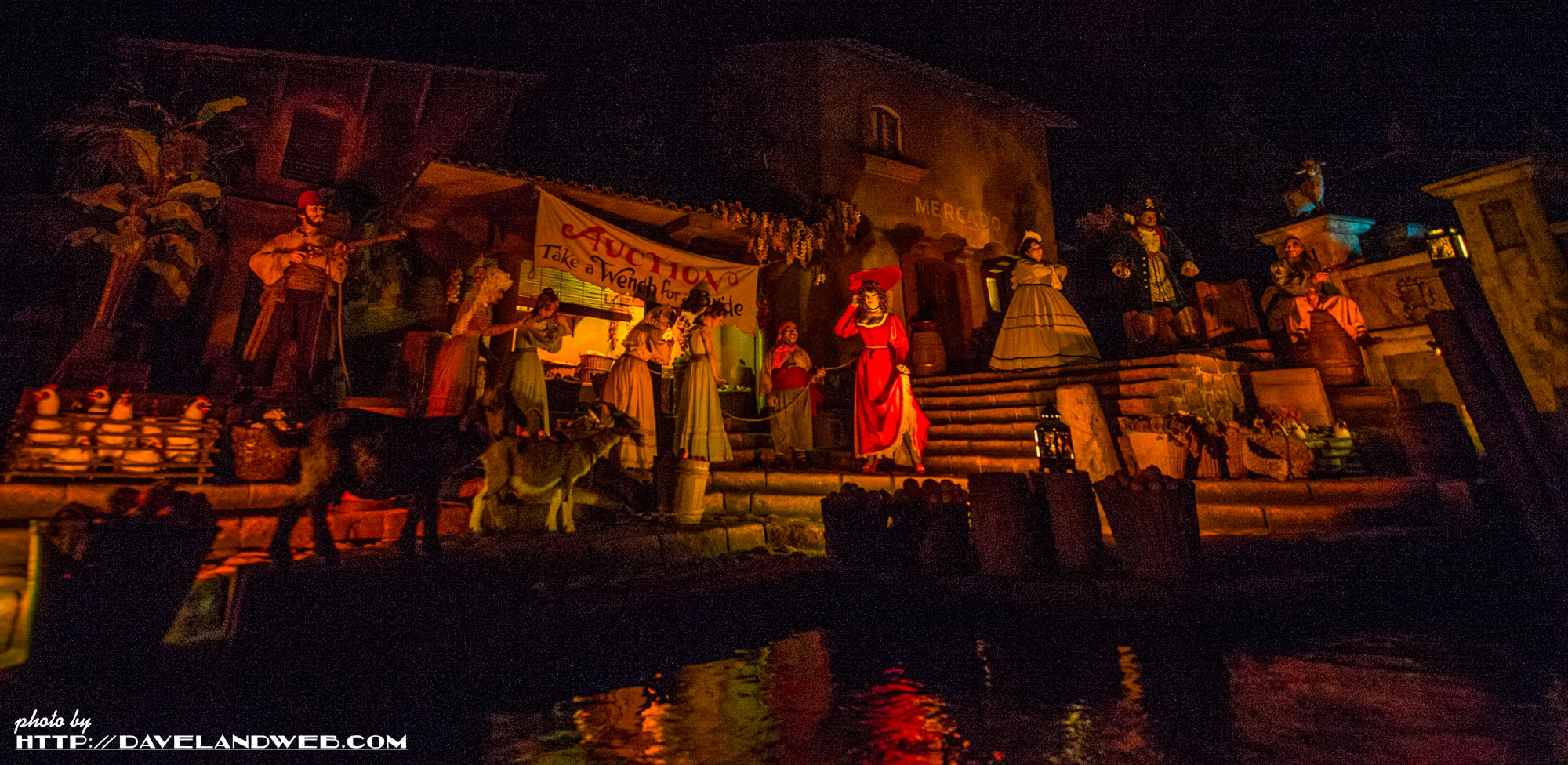 Although I love her dearly, I have not seen her in over THREE YEARS! Who am I referring to? Why, the Redheaded Wench from Walt Disney's Pirates of the Caribbean dark ride attraction. The panoramic view of this scene opening today's post was shot back in December 2015. The following shot was from the last one I took of her, June 2016.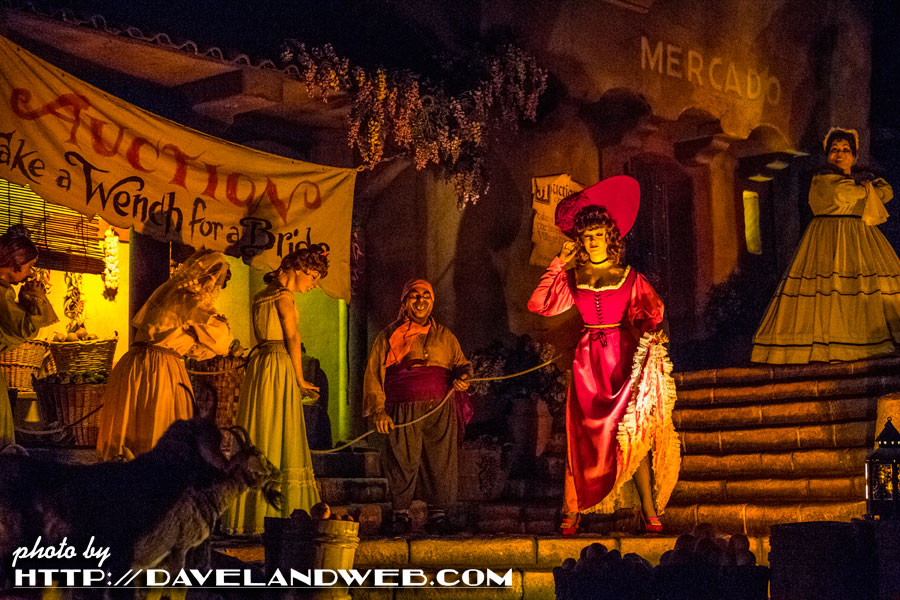 What happened to her? As you may or may not know, the Marc Davis designed animatronic became a victim of misguided political correctness. Afraid of offending, the Disney Corporation replaced the "wench" with a redheaded female pirate...HOLDING A GUN. Yes...that's so much better.
Here's a brief history of our gal, beginning with this July 1967 publicity shot:
A guest shot from April 1970: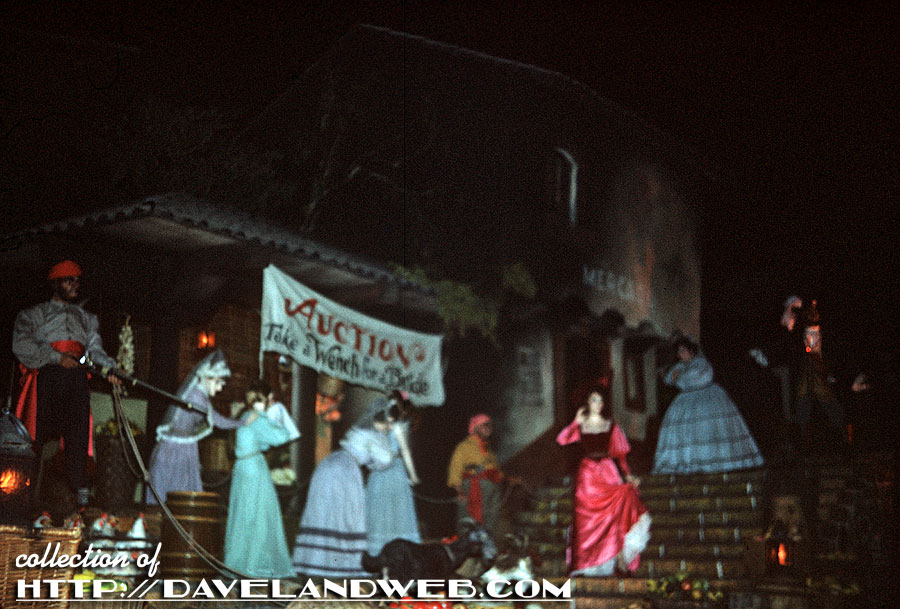 A few that I captured from October 2005, digitally: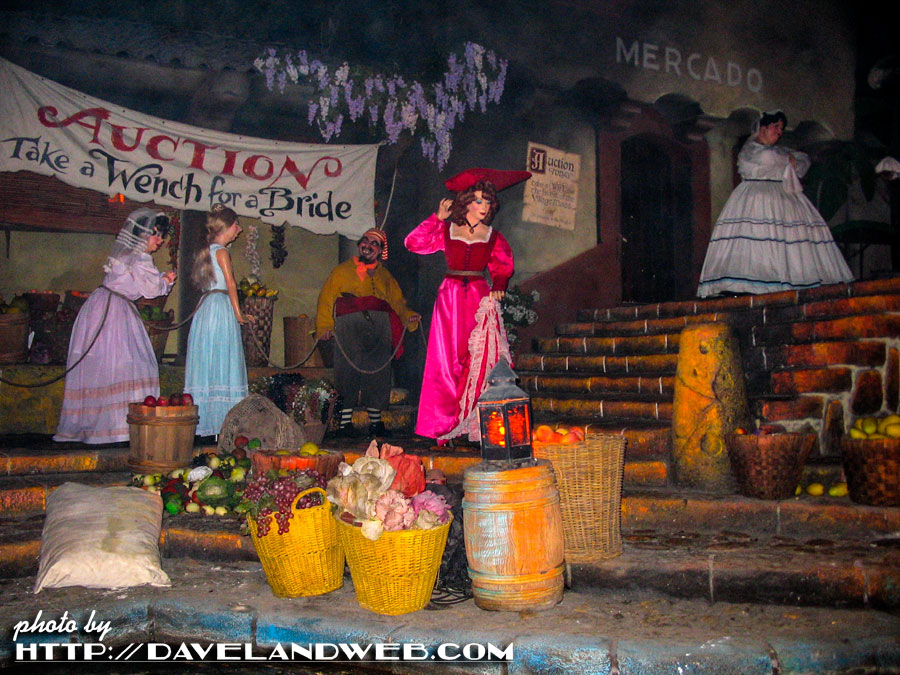 …and with a film camera: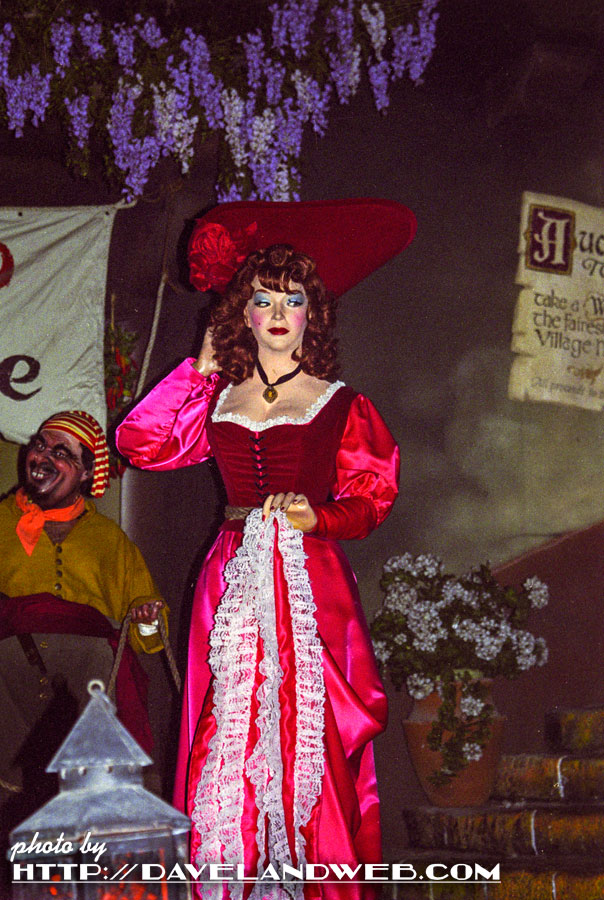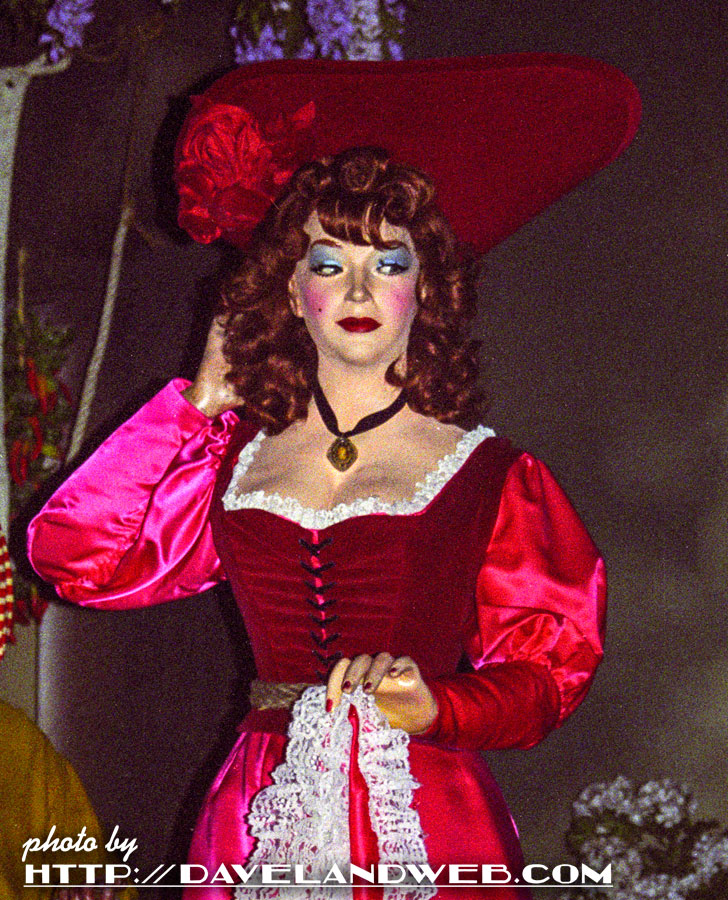 A nice juicy closeup from May 2008: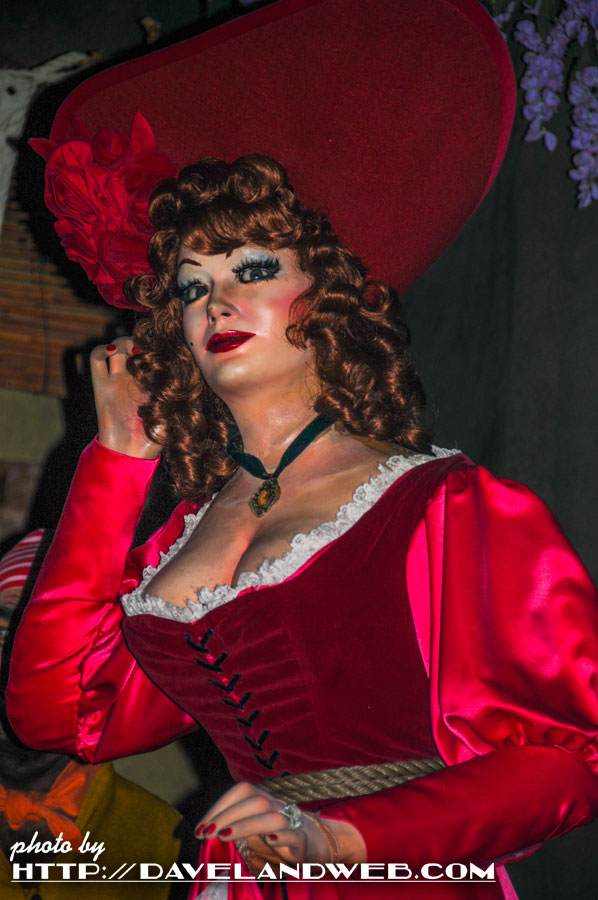 What happened to the original animatronic? Currently on display at the Walt Disney Archives, she looks damn good for her age! I'm not quite sure where the hairdo came from, but it was still good to see her. Perhaps they used beer cans to curl her hair?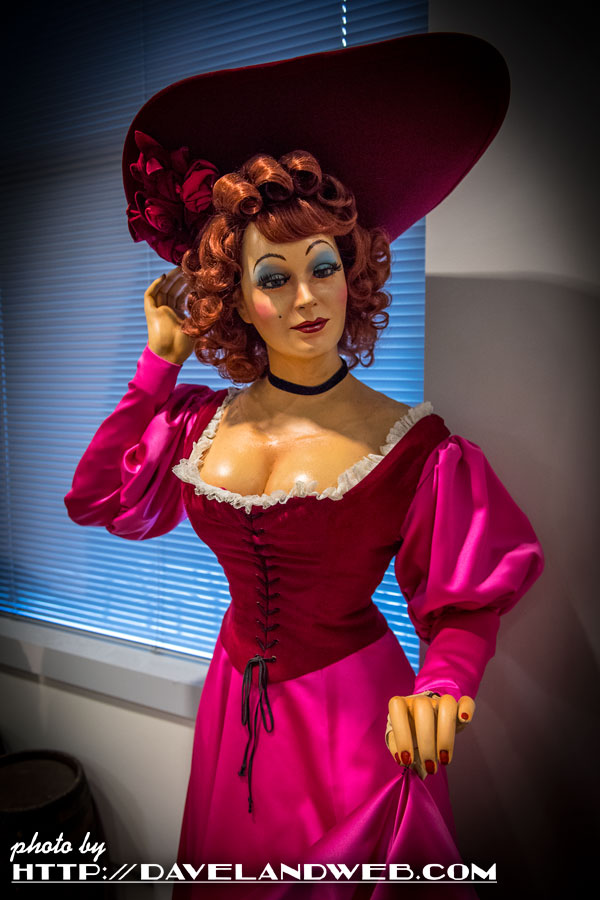 Want to see her shoes? I knew you would: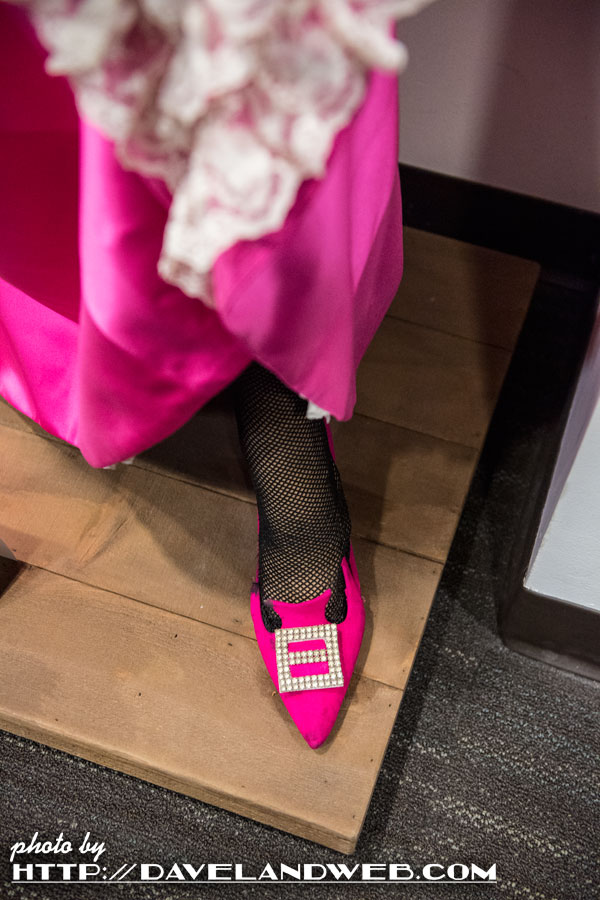 Last one for today is a "behind-the-scenes" image taken by a former cast member, showing the bare-bones of the animatronic itself: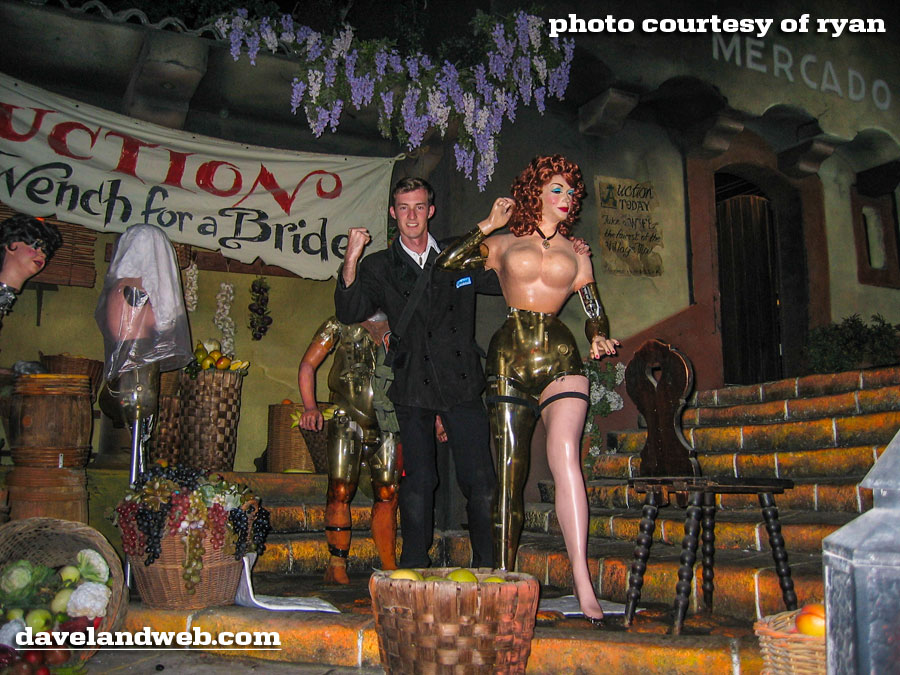 I have yet to see the new version, and can't say I'm really anxious to.
See more Disneyland Pirates of the Caribbean photos at my
main website.
Follow my Daveland updates on
Twitter
and view my most recent photos on
Instagram
.