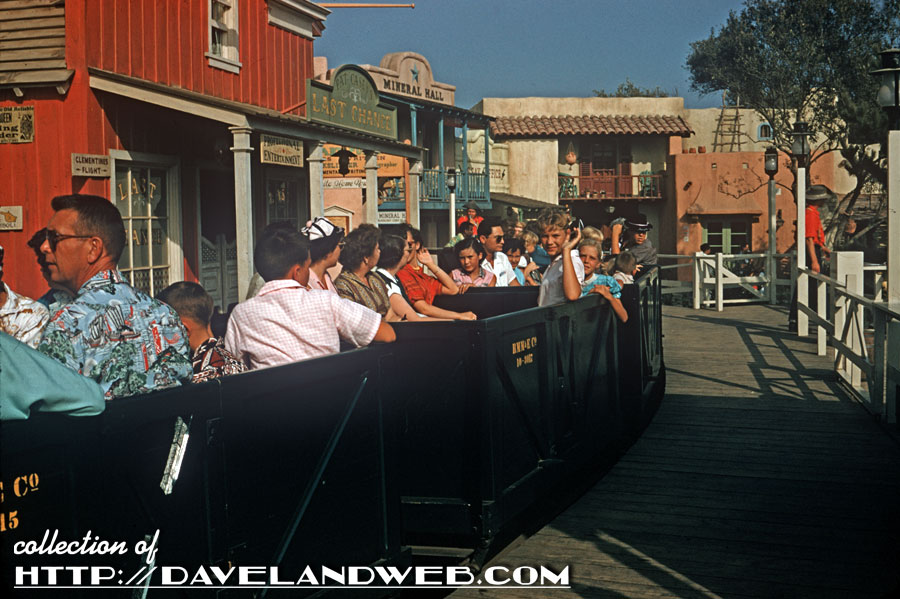 I first saw this image and thought "I don't need another image of the mine train for Nature's Wonderland." Then I looked at my collection and realized I didn't have any beautifully clear shots like this one from 1956 when the attraction first opened. Drat the completist in me!
I love reading the little signage on Pat Casey's Last Chance building. I wonder what Clementines Flight was? And just what kind of "Professional Entertainment" was offered there? Could give a whole new meaning to "Last Chance."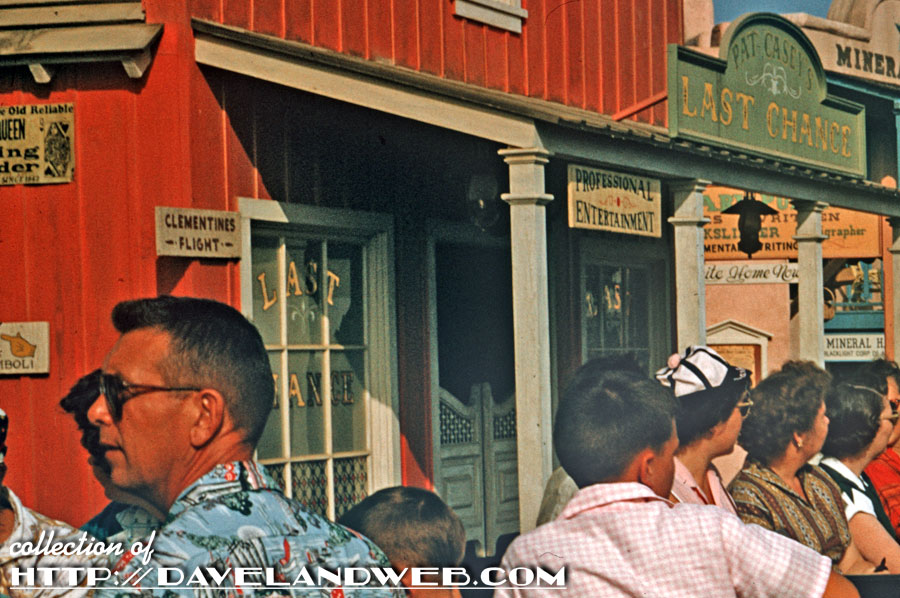 How about the little girl waving for the camera and the too-cool-for-school young man in the dapper monogrammed black hat from the Park? Probably would be worth a pretty penny today. And there's the cast member at the back of the mine train giving his spiel.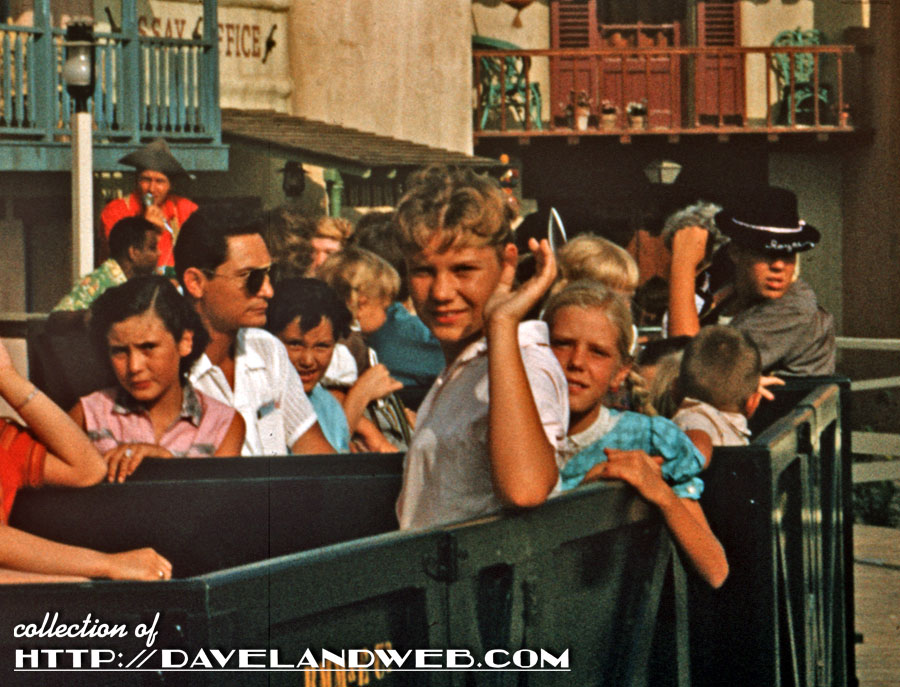 See more vintage Disneyland Nature's Wonderland attraction photos at my
main website.
Follow my Daveland updates on
Twitter
.