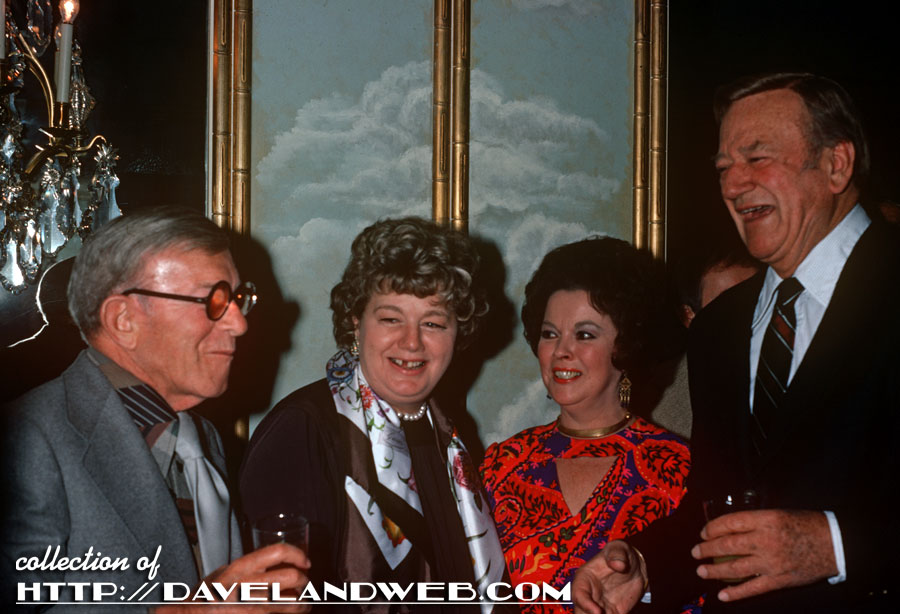 This December 1976 image shows Shirley at the Golden Apple Awards, held at the Beverly Wilshire Hotel. Also in the photo are George Burns, Shelley Winters, and John Wayne. What's so funny? Could be Shelley's missing tooth. She doesn't seem to be trying to hide it!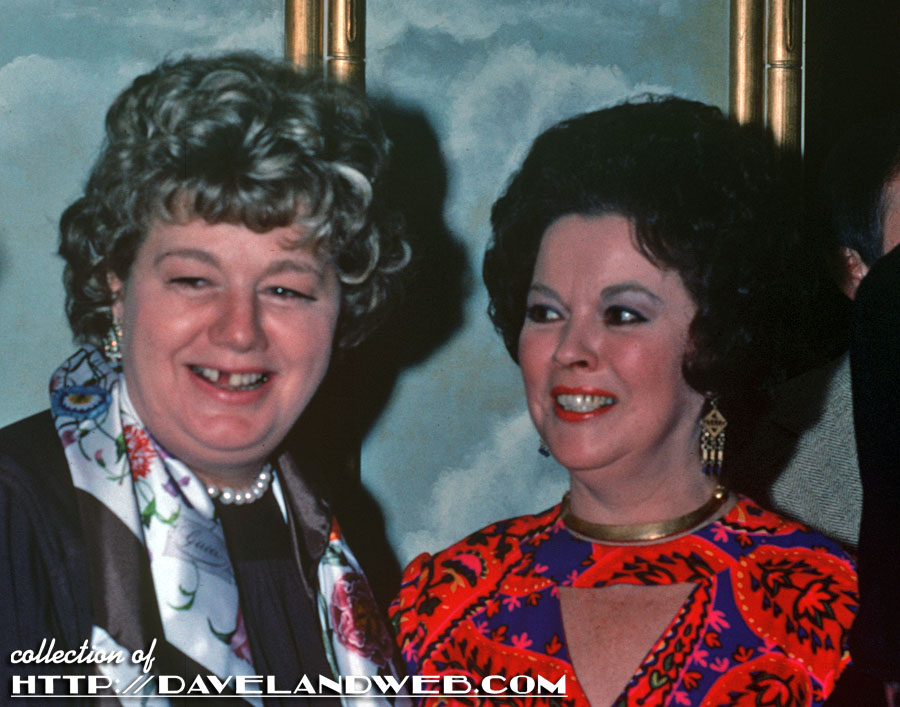 Even as a little girl, Shirley had the good sense to keep her mouth closed when she lost a tooth! It's true; right before putting her hands in the cement, Shirley lost a front one.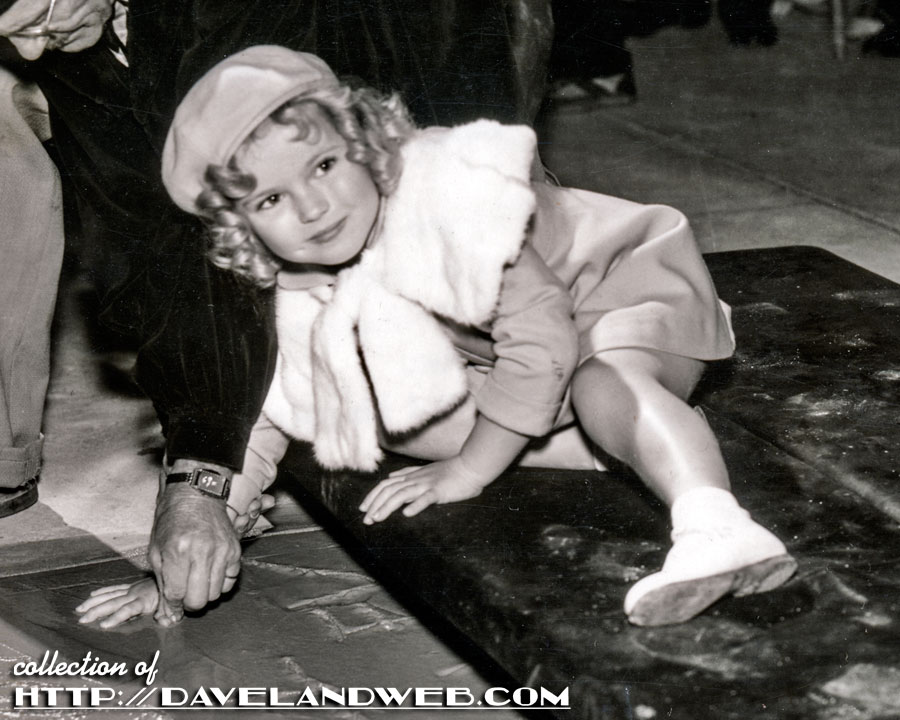 See more Shirley Temple photos at my
main website.
Follow my Daveland updates on
Twitter
.