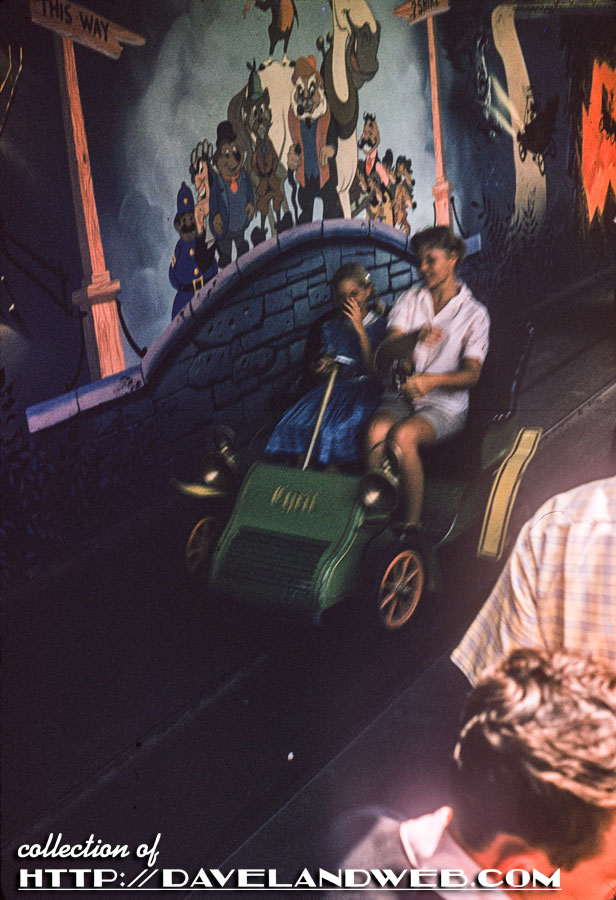 Sure, the attraction vehicle and kids are a bit of a blur, but the mural for Mr. Toad's Wild Ride attraction is fairly stable...AND IN COLOR! Yes, I had to have this 1956 image once I saw it. I am slightly obsessed with the original attraction murals from the Fantasyland dark rides, painted by Disney artist Claude Coats.
Here's a previously posted 1958 black and white shot of the same area: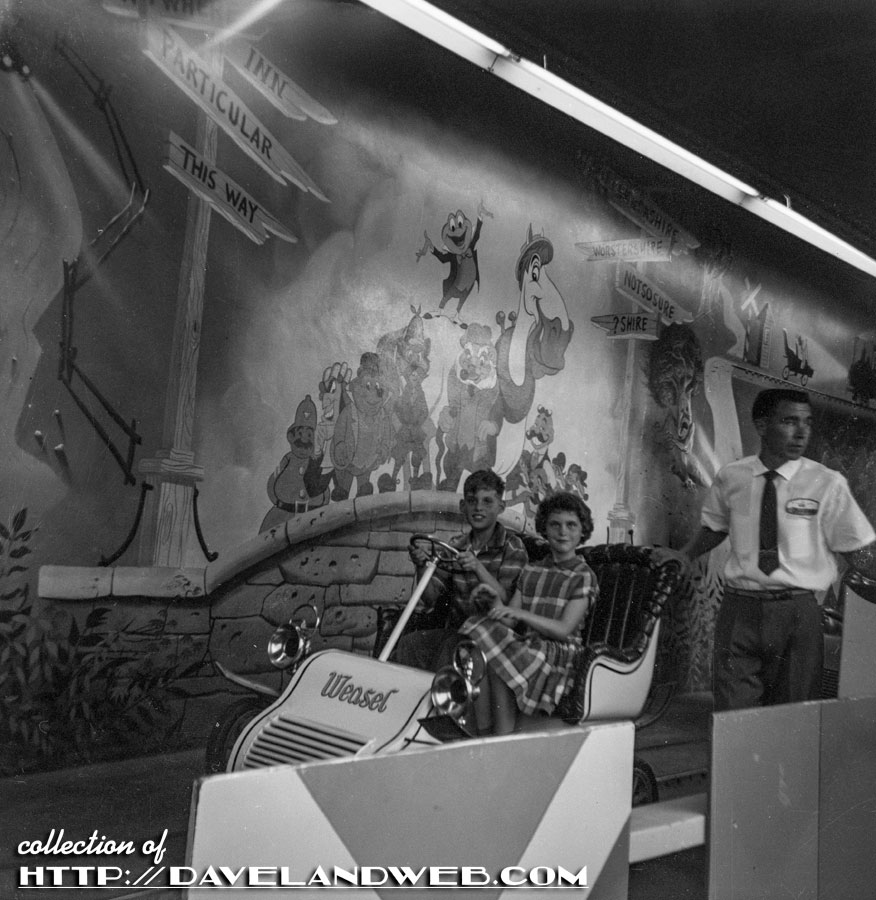 ...with a little Photoshop distortion provided to give a better view of what the mural looked like:

See more Disneyland Mr. Toad's Wild Ride attraction photos at my
main website.
Follow my Daveland updates on
Twitter
.