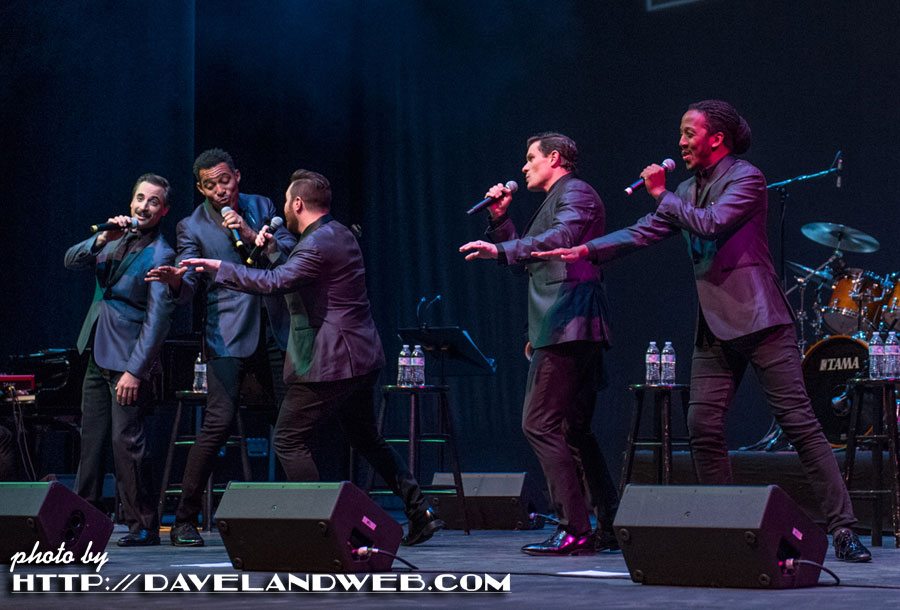 Today's post is dedicated to just one evening's activity: driving all the way out to BFE to the Moonlight Theatre in Vista to see The Doo Wop Project. It takes a lot to get me to Vista. Even though the group was minus the two Doms (Dominic Nolfi and Dominic Scaglione), it was a fantastic night of music and fun. How could you not be entertained with Dwayne Cooper's singing, dancing, and flirting with the audience...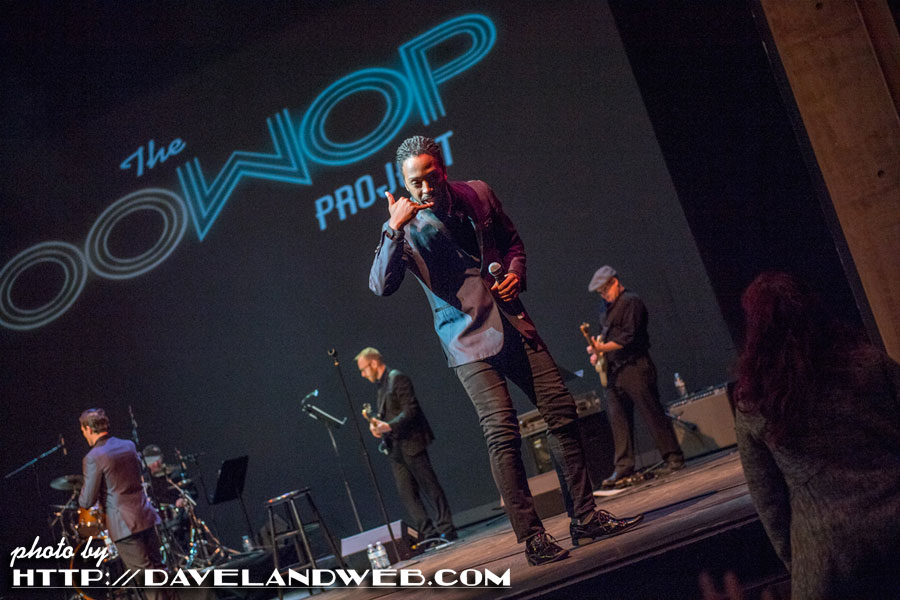 ...and Tony Award nominee Charl Brown's smooth moves and grooves: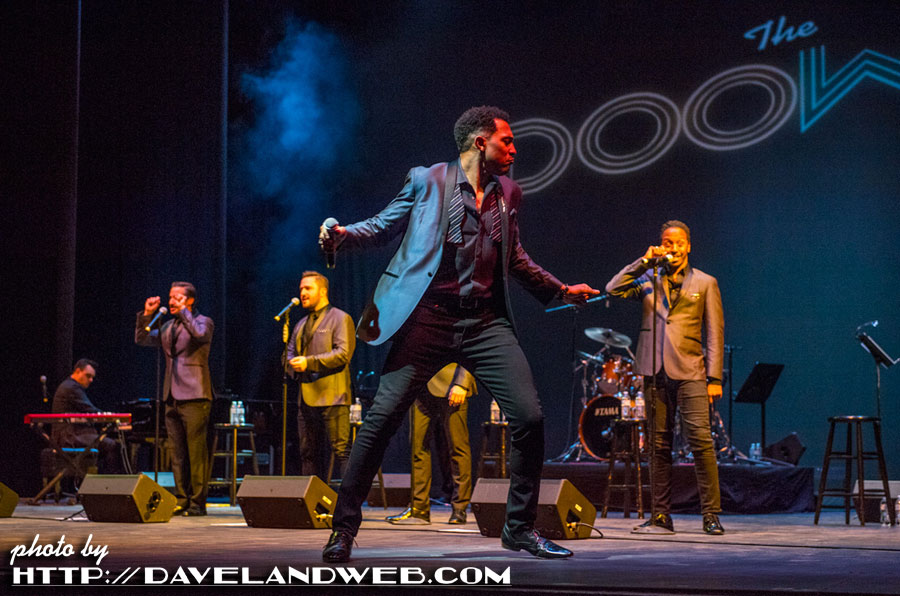 Get Dwayne and Charl together and you can't go wrong: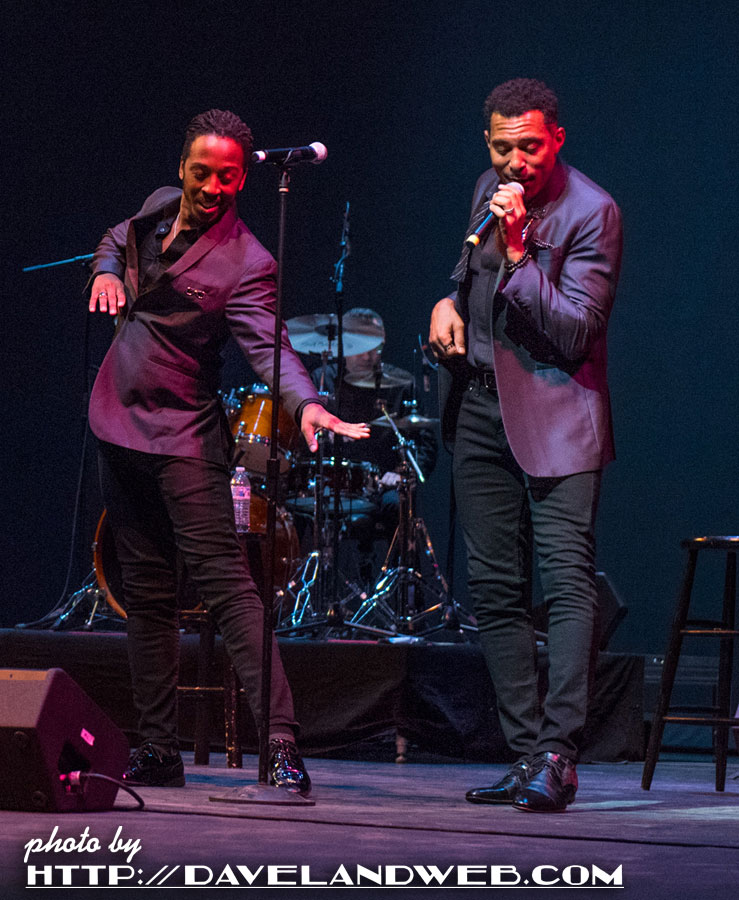 Nemo's got nothing on Dwayne: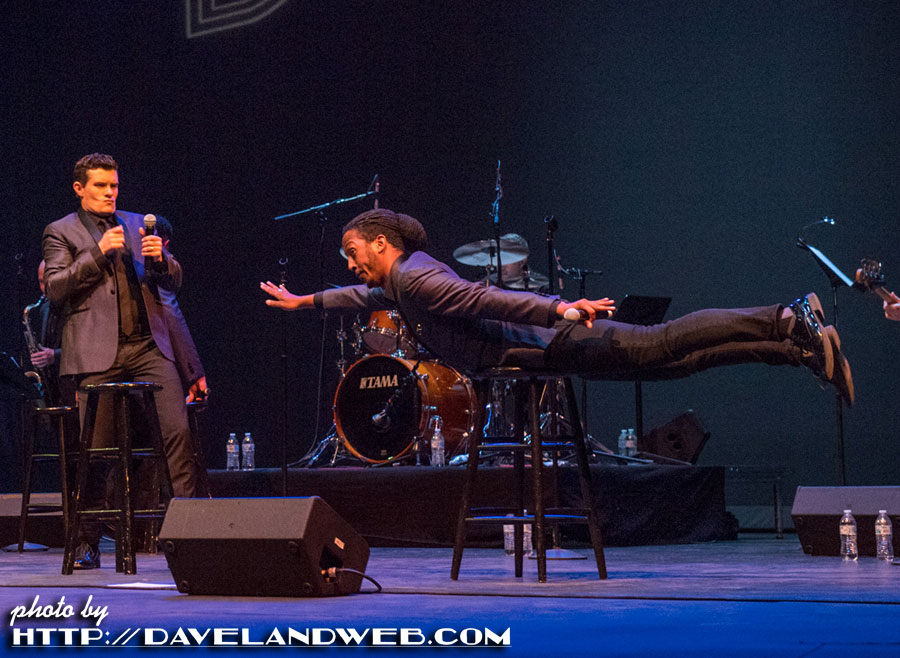 Five guys singing Doo Wop...it really must be heard (and seen) to be believed; especially when they "Doo-Woop-afy" the modern tunes, like Michael Jackson's "The Way You Make Me Feel." One of my favorites of the evening.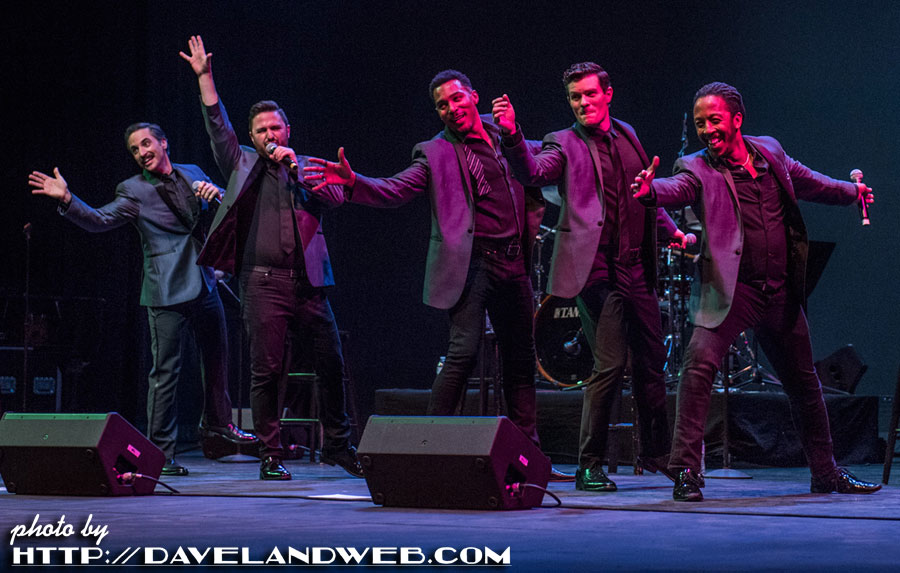 A change of costume: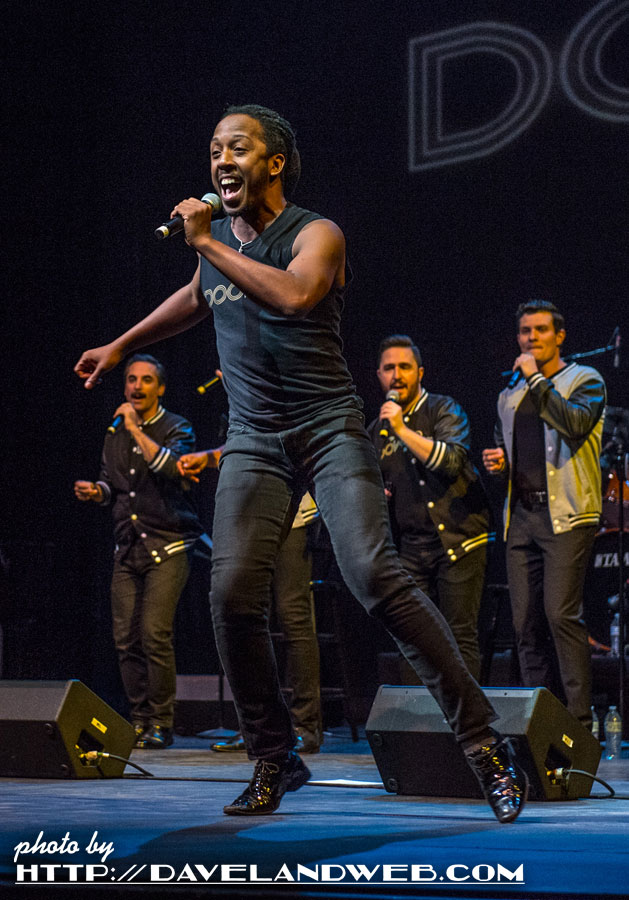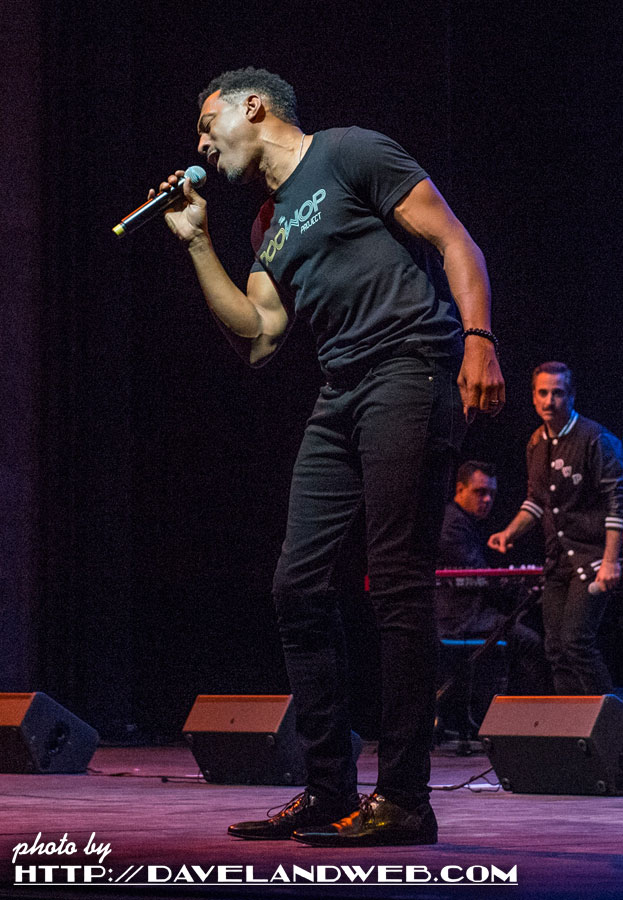 Don't try this at home, folks. You'll throw your back out!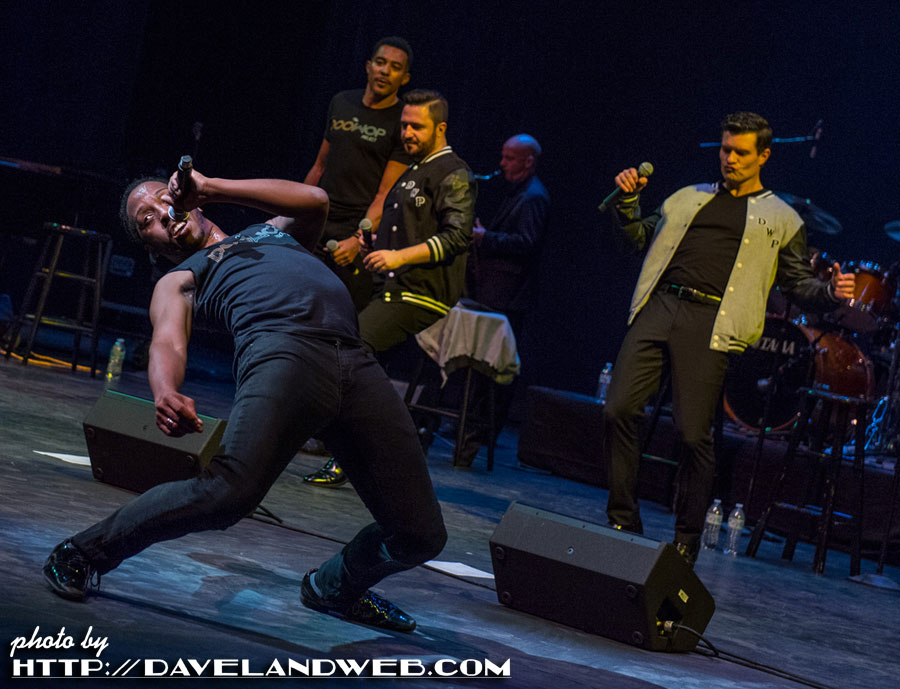 After the show we went backstage and got to meet Charl's family. Just as nice as could be.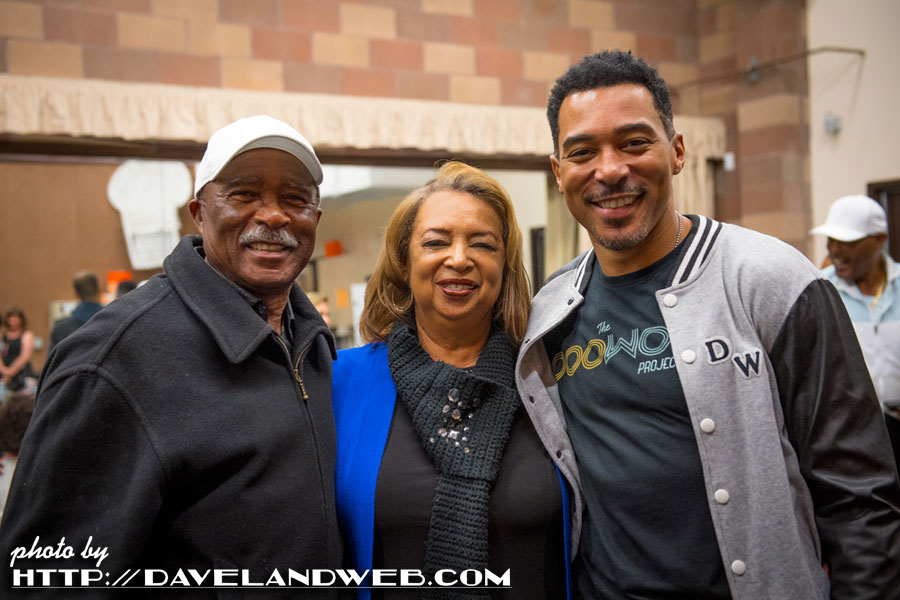 With Dwayne and Charl:
Melissa shows off yet another cute outfit: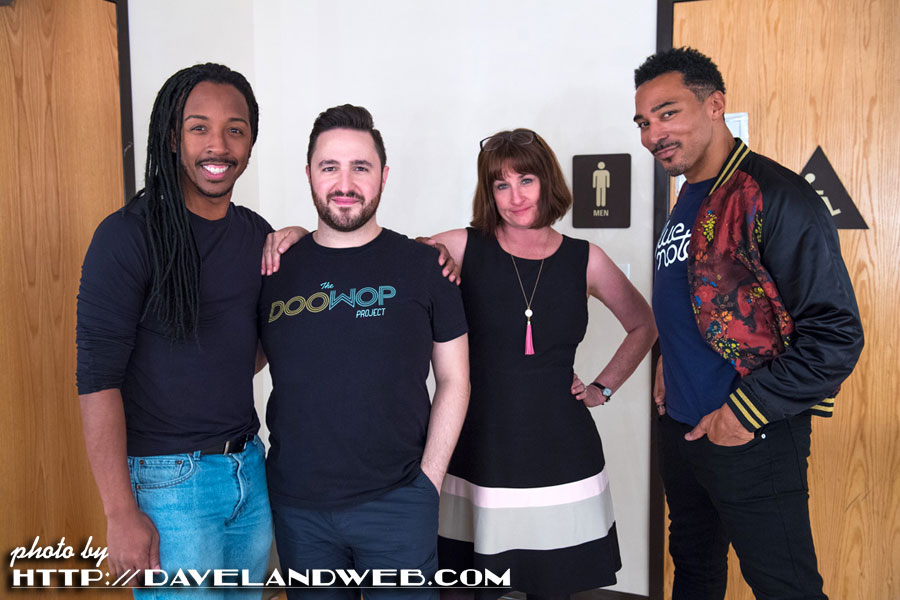 This little video clip I shot on my crappy cellphone doesn't begin to capture the evening, but I'm including it anyway. Charl making "Tears of a Clown" his very own:
Check out the
Doo Wop Project's tour schedule
and make sure you catch them when they come to your area!
ONE more installment! Stay tuned!
See more Daveland photos at my
main website.
Follow my Daveland updates on
Twitter
.