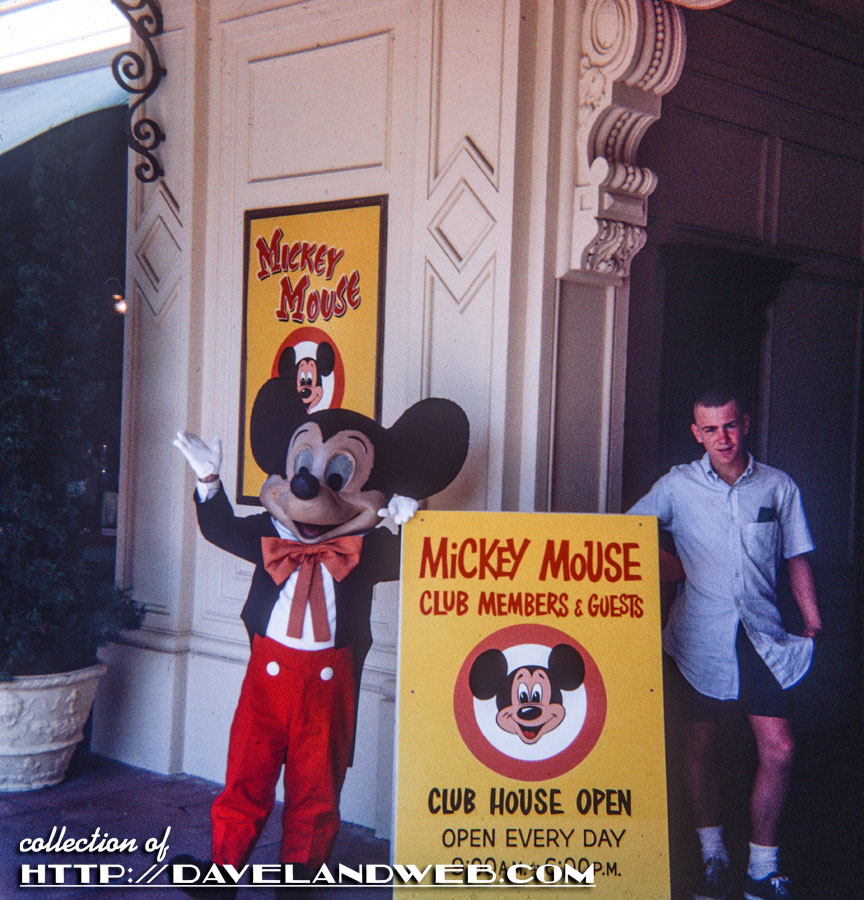 Today's post is a mixed bag of new and previously published shots showing Mickey Mouse in front of the Disneyland Main Street Opera House. These were taken during the period when the Mickey Mouse Club Headquarters resided inside the grand structure. Guarded by Toy Soldiers from the Babes in Toyland movie, it was a great temporary attraction while Walt figured out what to do with the building. First shot is from September 1963.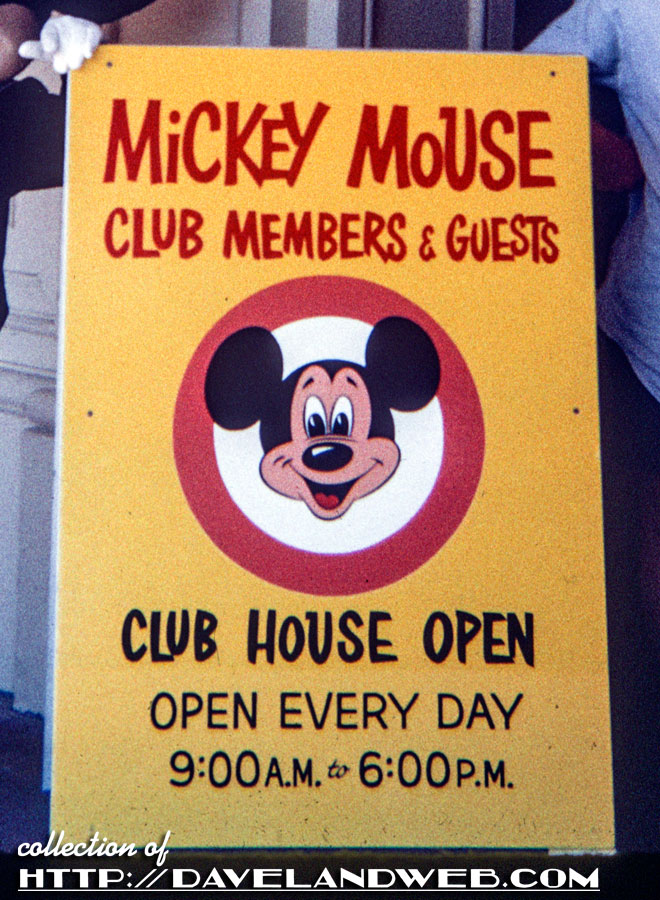 Two from February 1964: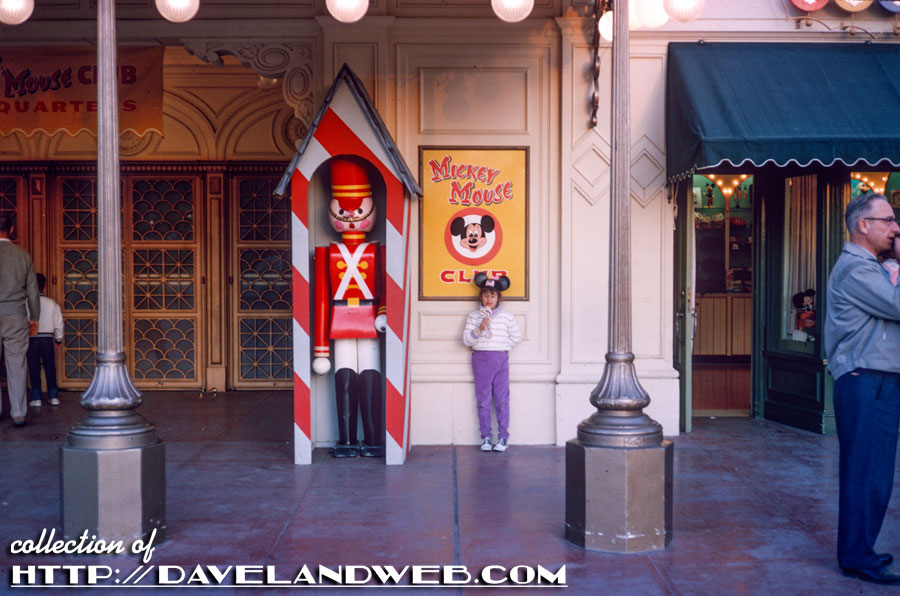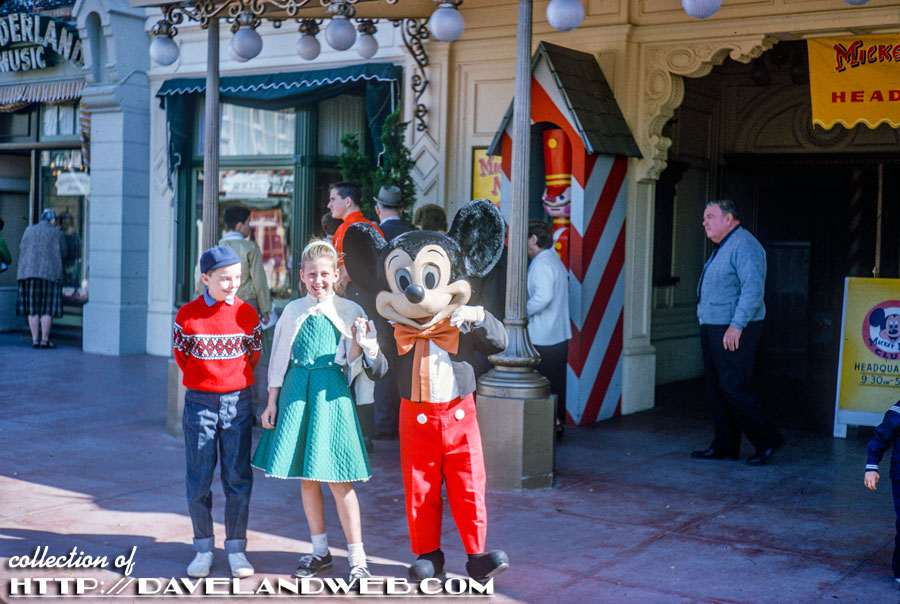 Ah, my birth month and year! May 1964. What kind of partnership is Mickey forming with this mysterious lady in sunglasses?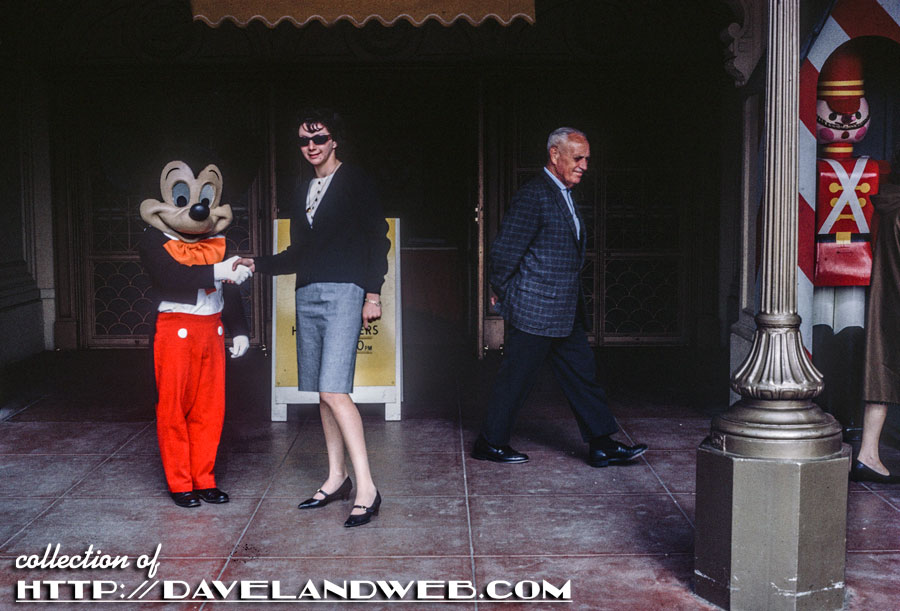 Love the little girl with the pink purse; she already knows how to pose like a super model, circa November 1964.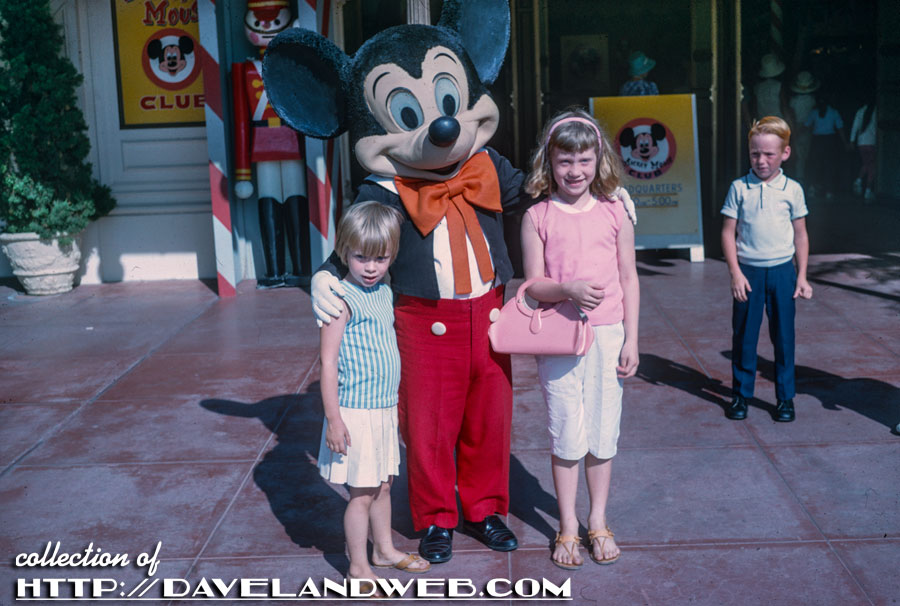 Notice the people in line inside in this detail shot...and the poor little ginger boy who did not make the photo. Probably plotting his revenge at the very moment this photo was taken.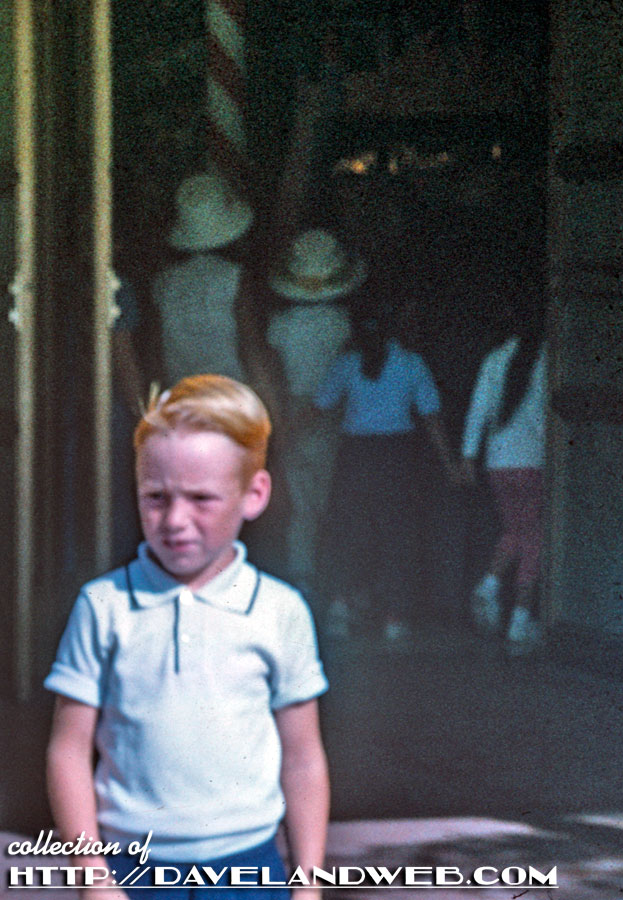 By July 1965, Walt put "Great Moments with Mr. Lincoln" inside the Opera House and Disneyland attraction history was made. Here are two Genuine FauxD© images from August 28, 1965: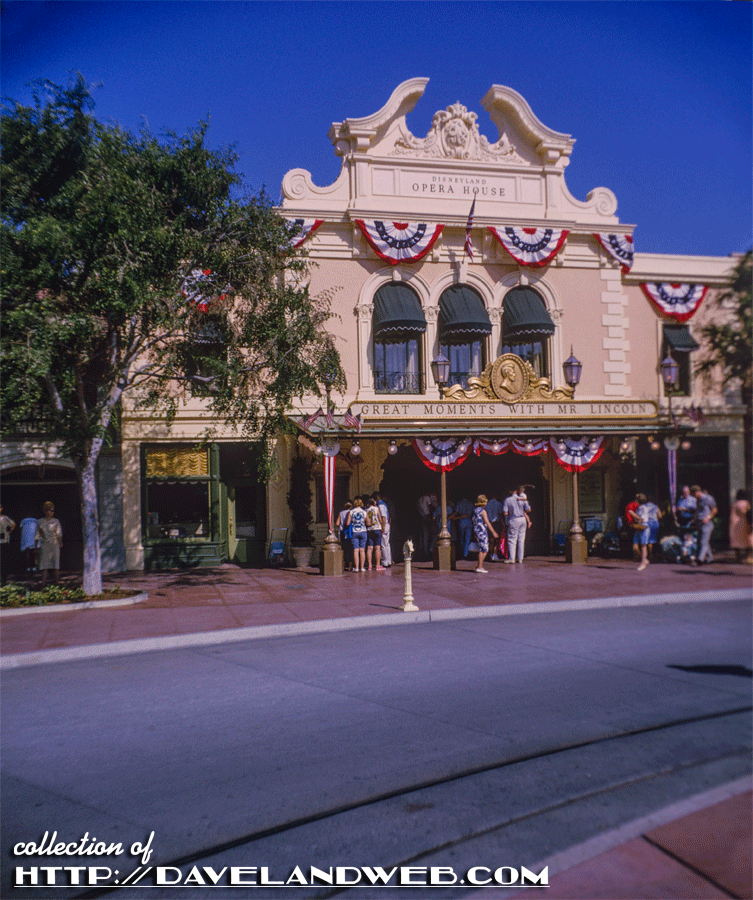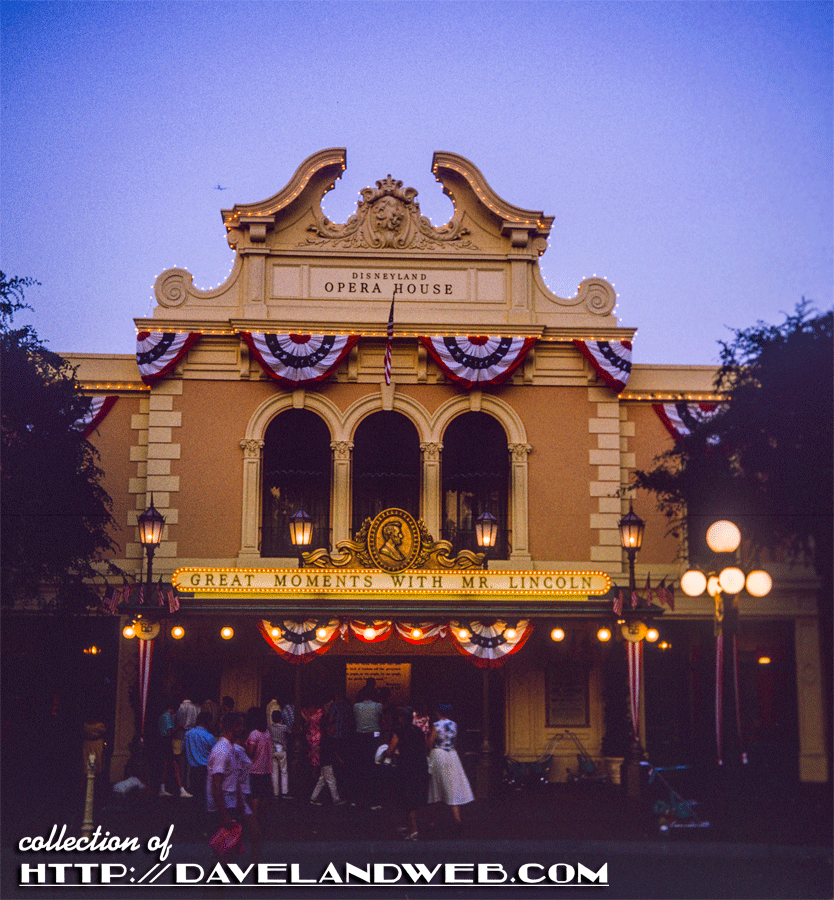 See more Disneyland Opera House photos at my
main website.
Follow my Daveland updates on
Twitter
and view my most recent photos on
Instagram
.