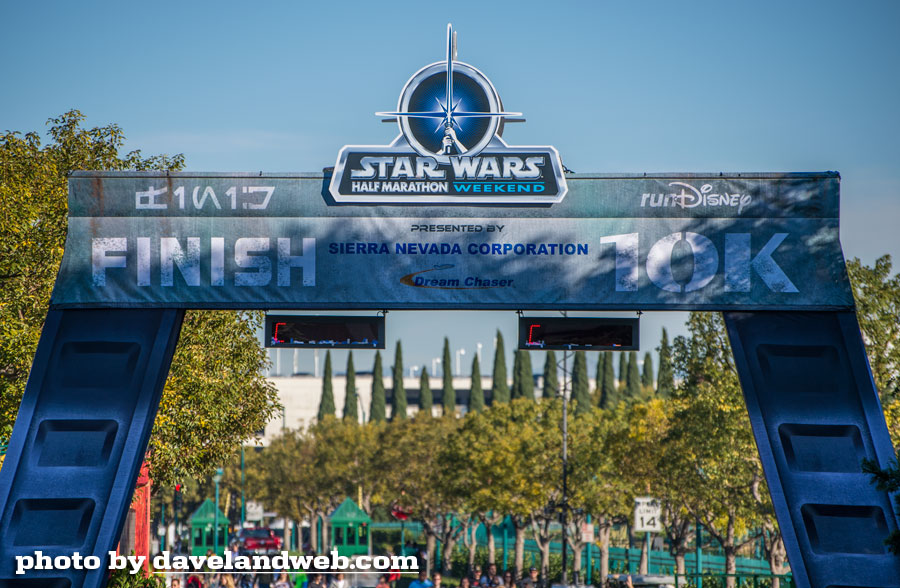 Last weekend was the first Star Wars Half Marathon at the Disneyland Resort. The day before the big race, the little ones were able to have their own competition with a variety of kid races designed for just about every age. I didn't stay long enough for the Diaper Dash. Seriously.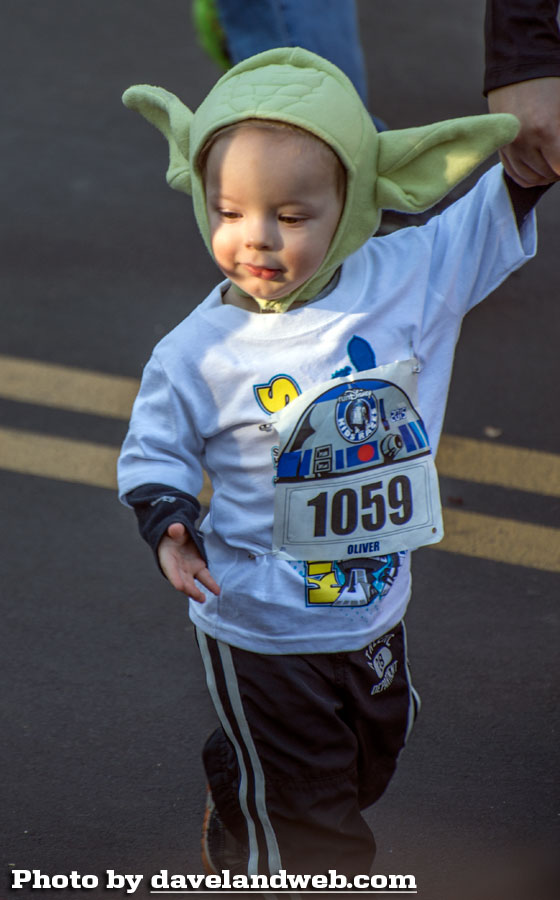 Appropriately costumed cast members cheered the tiny tots on.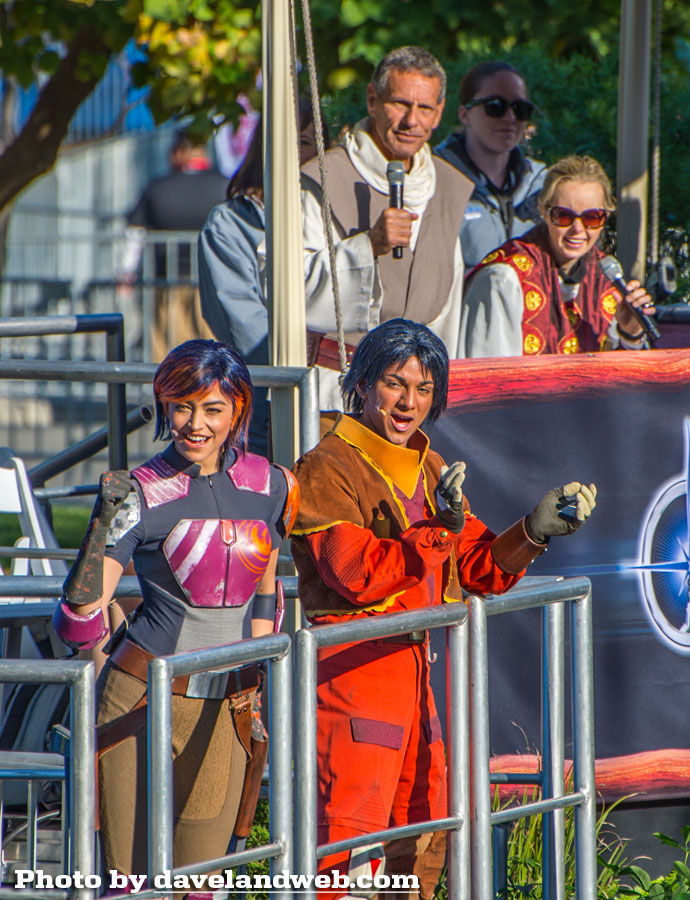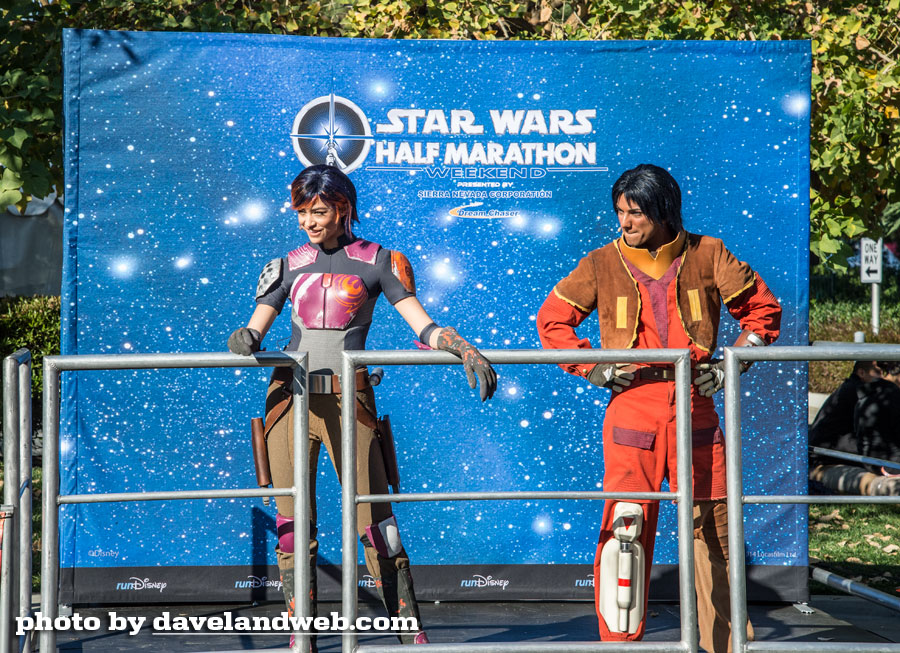 Some needed assistance from mom: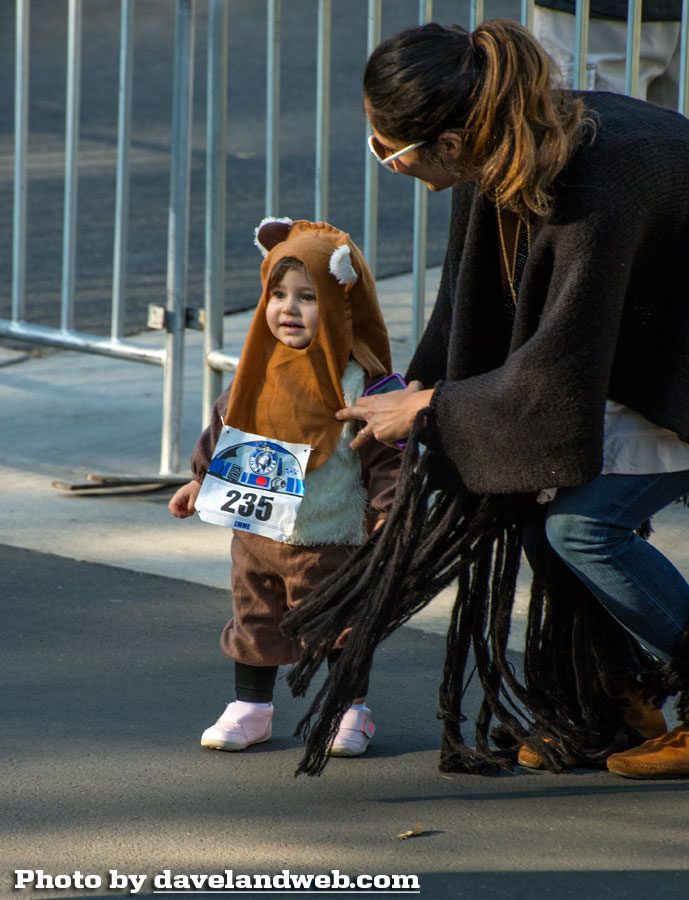 while some just enjoyed parading their costumes through the course:
My favorite was catching a proud Darth Vader taking a selfie. You just don't see that every day.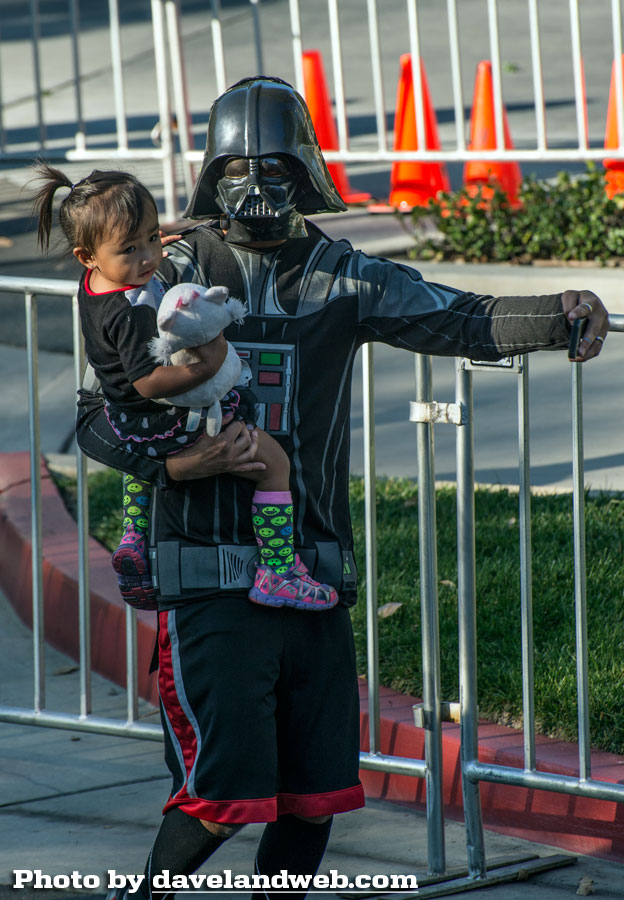 See more Daveland vintage & current Disneyland photos at my
main website.