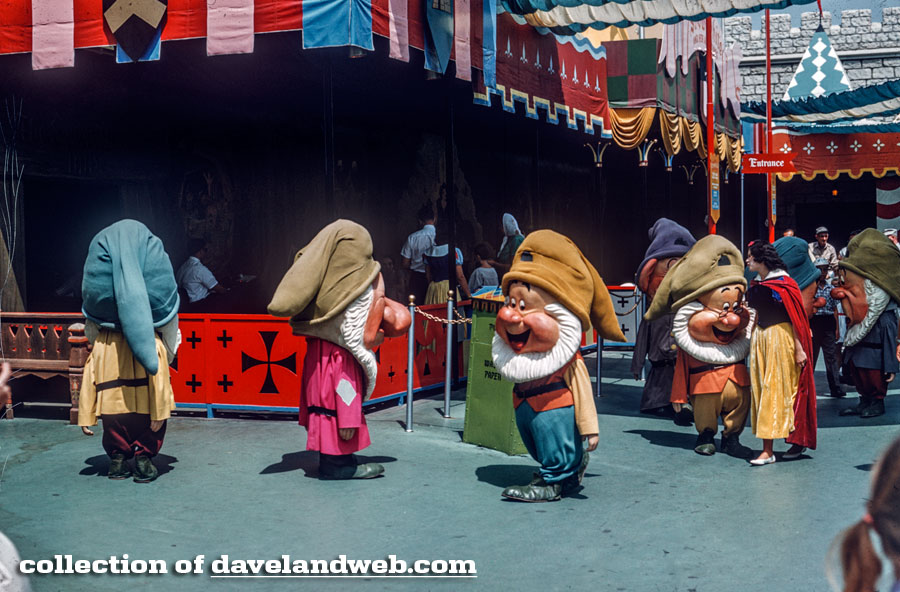 This vintage September 1961 shot is something you just don't see at Disneyland: two of the same characters in one photo! You can clearly see Snow White herself waltzing into the frame from the right-hand side, accompanied by the Seven Dwarfs.
Zooming in a bit, we see something near and dear to my heart: the original Snow White attraction queue mural: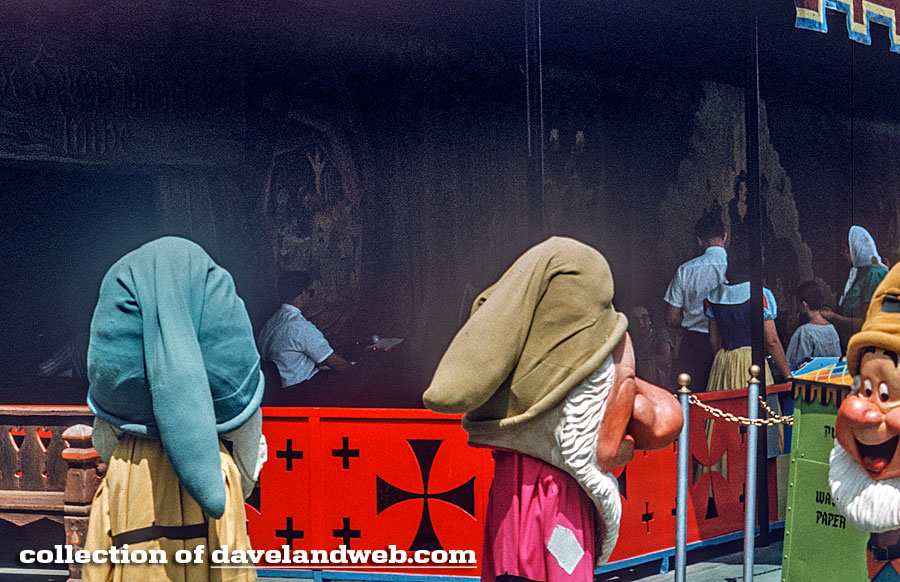 Zooming in even closer, you can see a SECOND costumed Snow White, hanging out in the queue.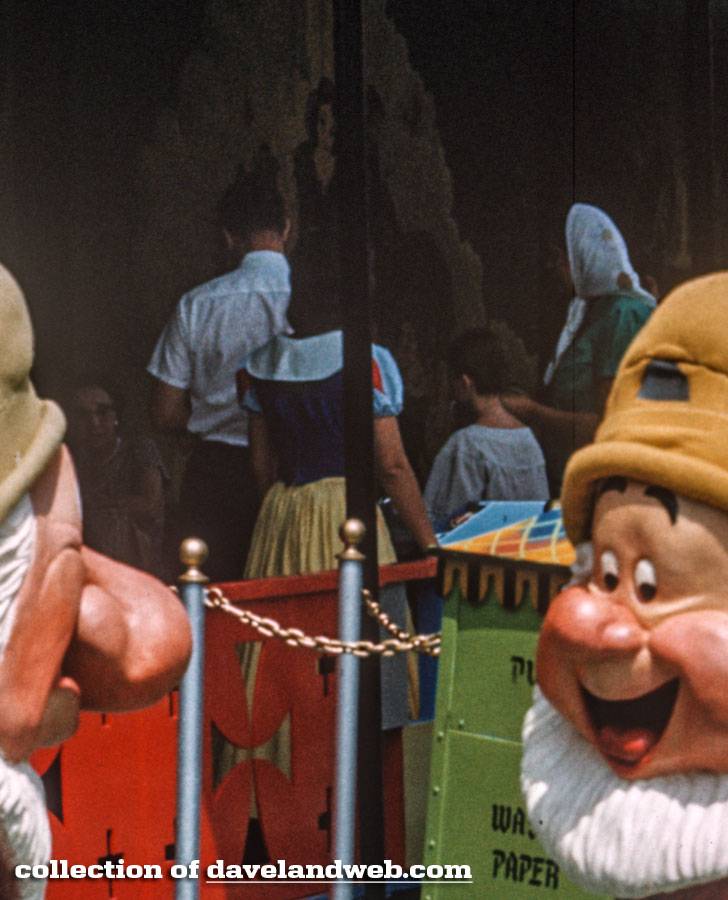 I can only imagine the kind of trauma this would have caused for the wee ones.
See more Daveland Disneyland Snow White's Scary Adventures photos at my
main website.