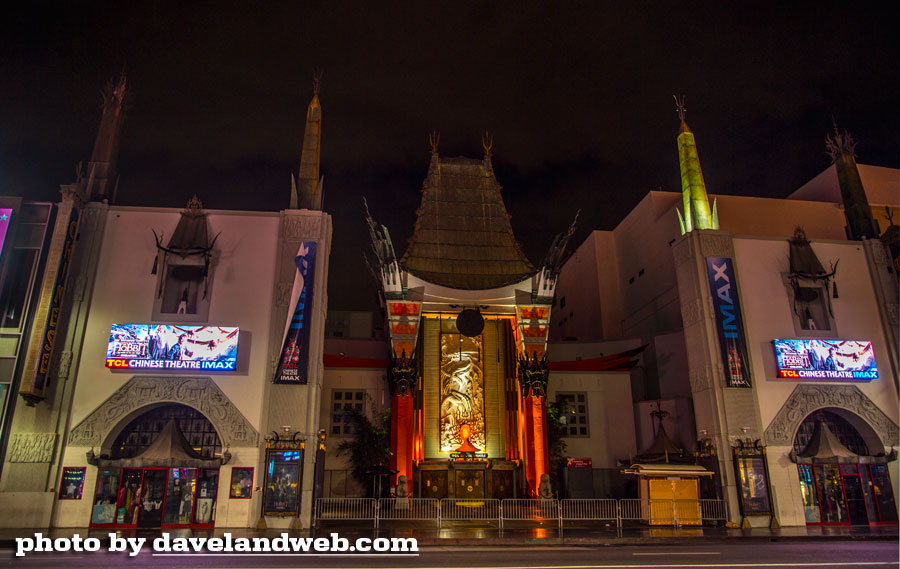 Hollywood and Sunset Boulevards run parallel to each other, so for a brief interlude, I detoured my early morning run by heading north a few blocks. I was hoping that Grauman's Chinese Theatre was still lit from the night before. Mercifully, my 1.7 mile run (while holding the camera) was not wasted.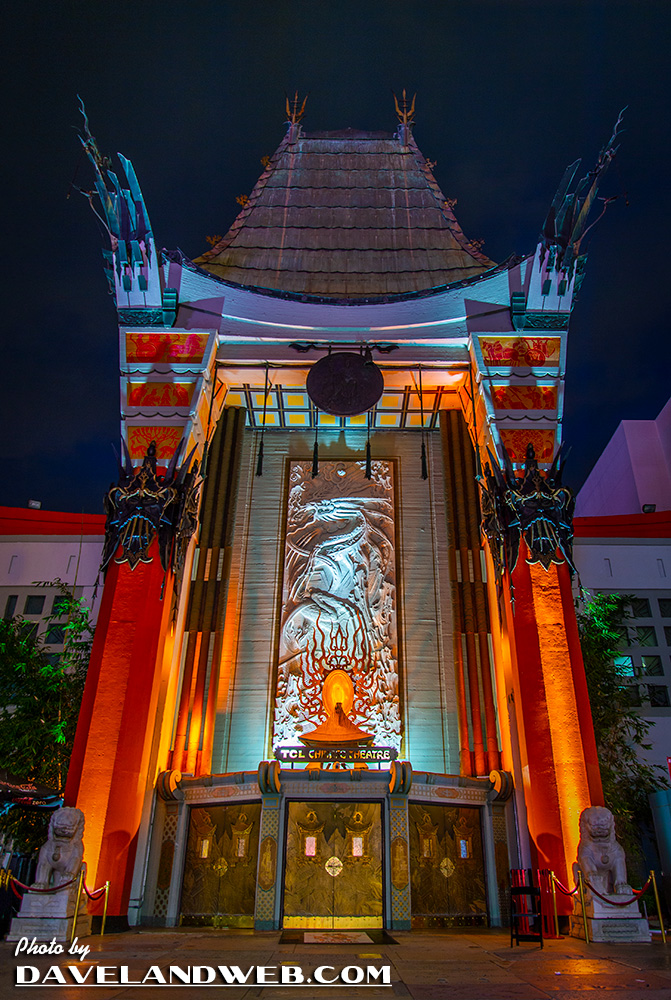 Across the street, the marquee for the El Capitan was going gangbusters promoting "Into the Woods."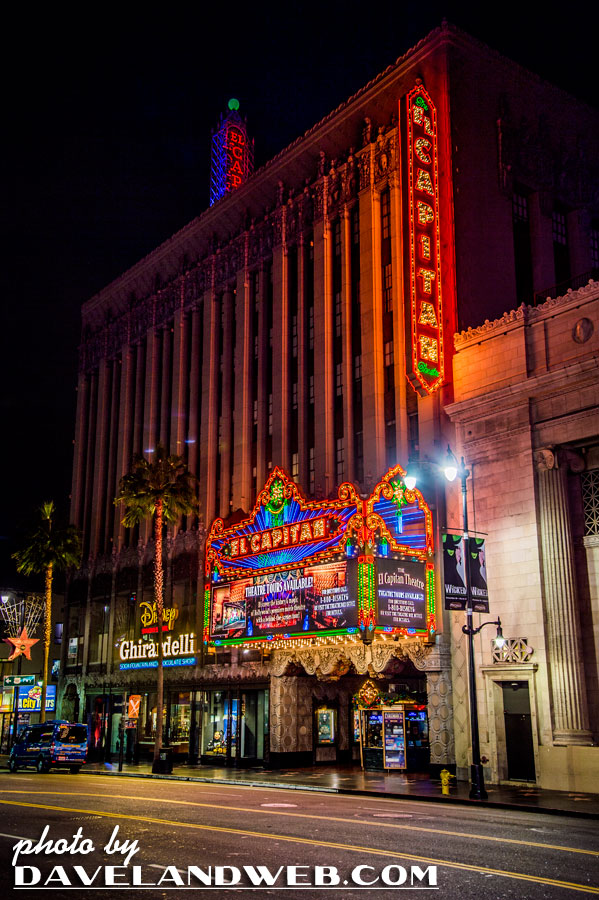 I just saw the movie last night and for the life of me am baffled at how this convoluted movie has done so well at the box office. Of course Meryl Streep is amazing (her voice has greatly improved since "Mamma Mia!"), but besides its visual beauty, the film lacked any real punch.
The Hollywood and Highland Center has a great view of the Hollywood sign from the top of the stairs, but malls rarely call my name. I'll just stay down below on the Boulevard, thank you.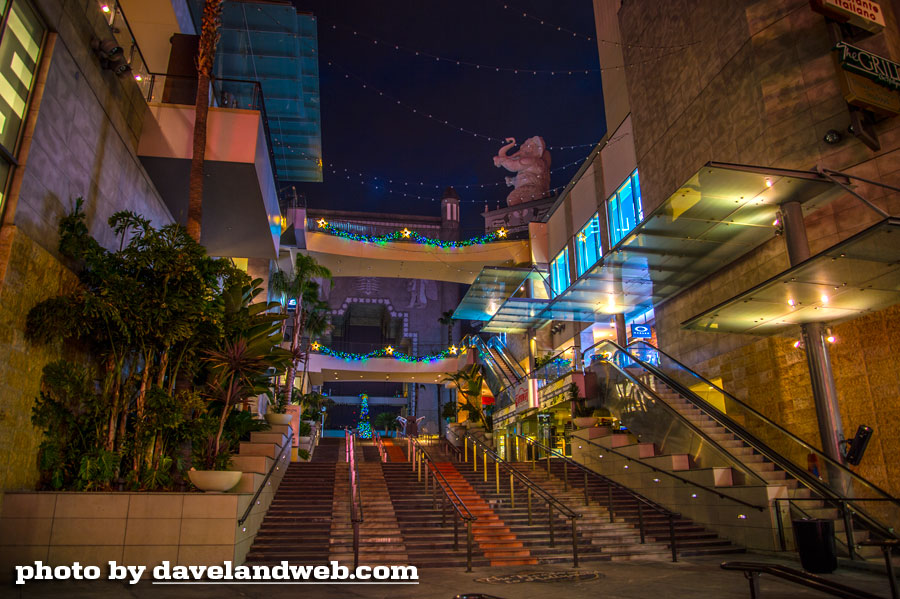 The marquee makes the Hollywood Theatre look like it's still a movie house, but I don't believe that's the case.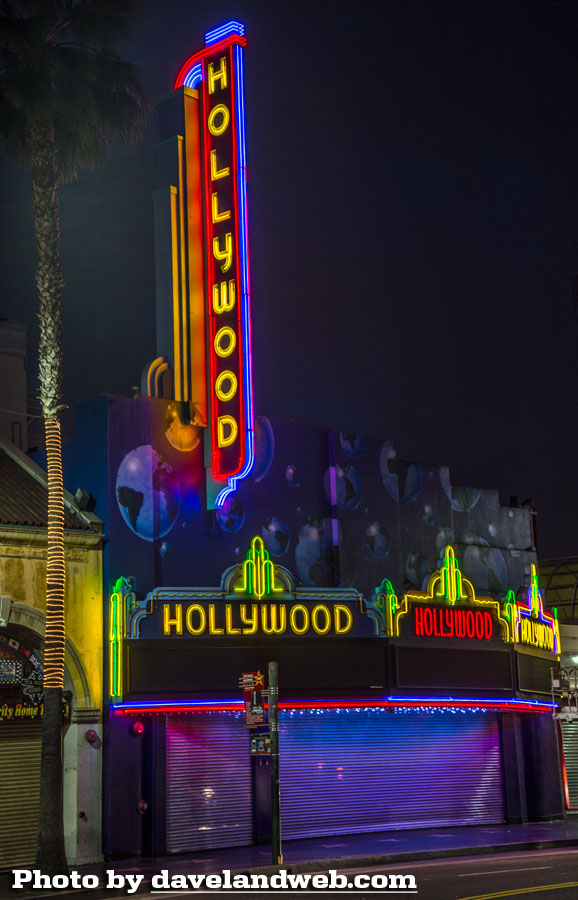 At first, I thought this retail store's garage front had a painting of Tippi Hedren. It wasn't until after I labored to get a decent shot in poor lighting that I realized it was Marlene Dietrich.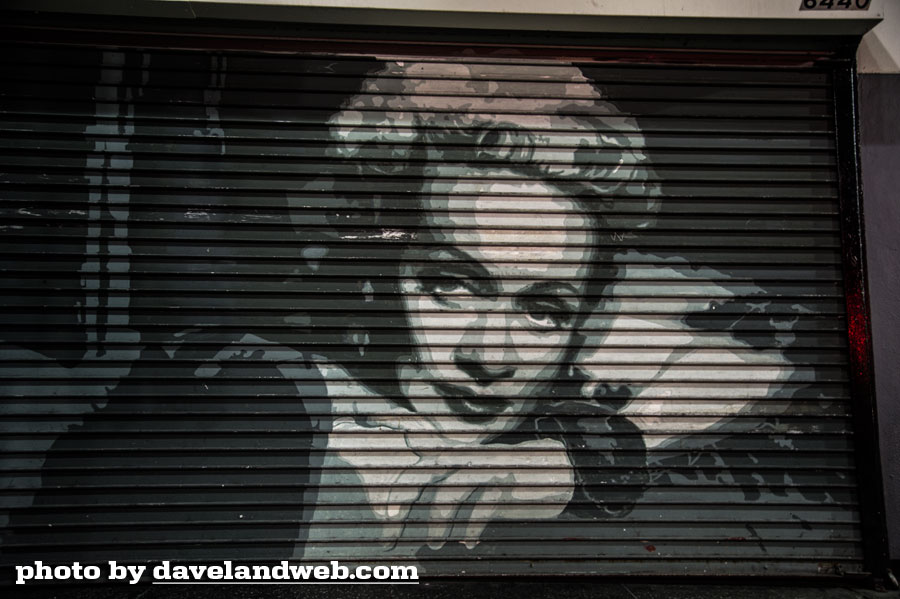 See more Daveland Hollywood Boulevard photos at my
main website.