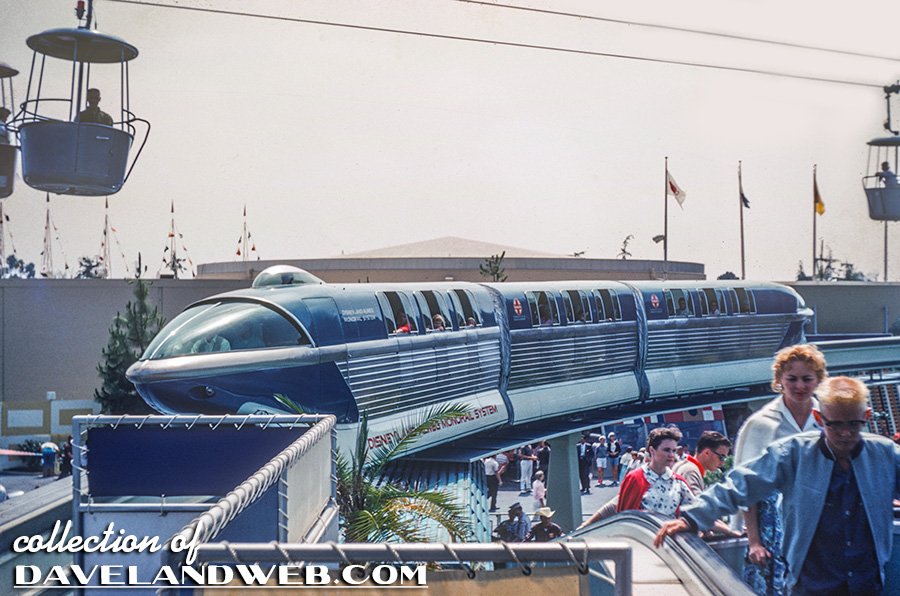 Today is as good a day as any to celebrate the Monorail. This August 1960 shot shows my very favorite cool-blue Monorail gliding into the Tomorrowland Station.
A two year jump yields this 1962 shot of the red Monorail; looks like a pretty quiet day at the Park!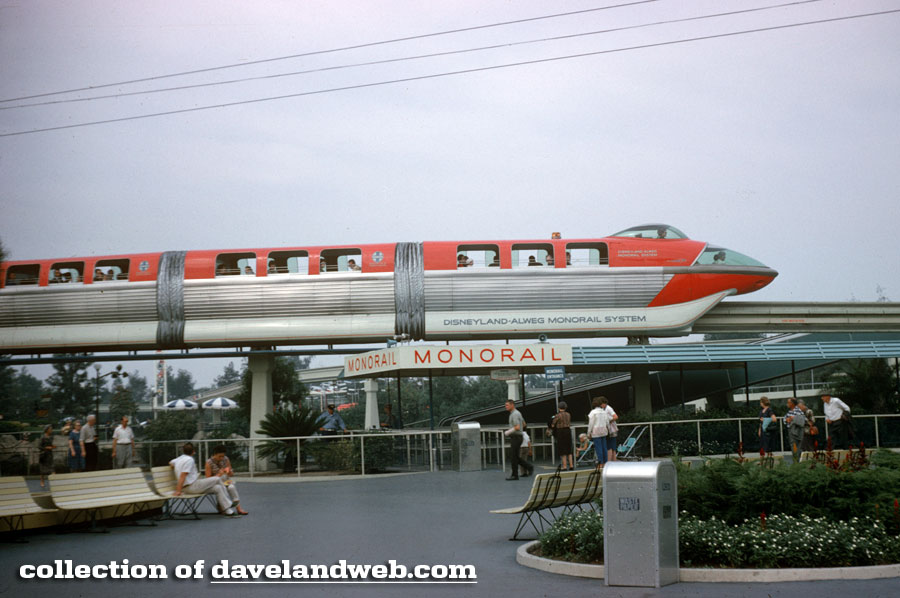 The last one for today was most likely taken from a Skyway bucket, giving us a nice aerial shot of Fantasyland.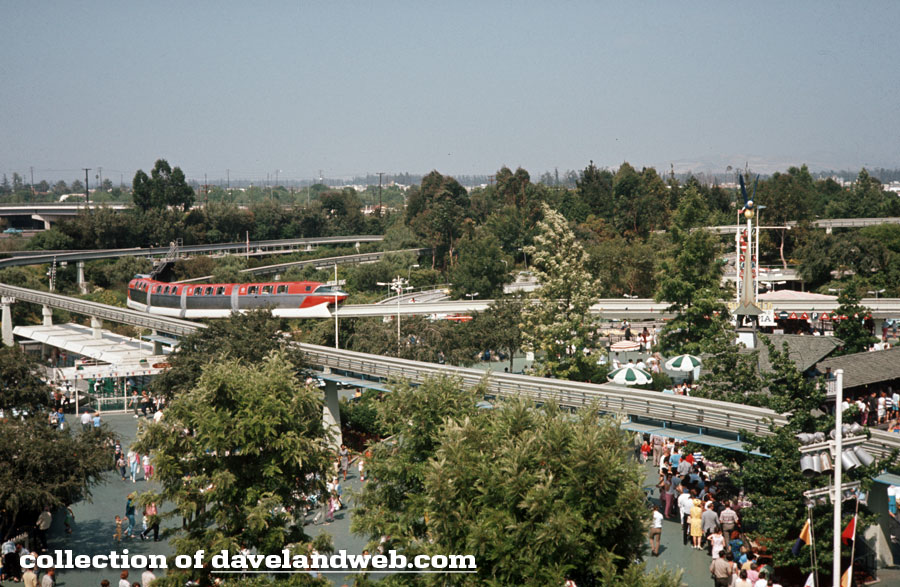 Cropping in a little tighter gives us a better view of the red Monorail as well as the Motor Boat Cruise attraction: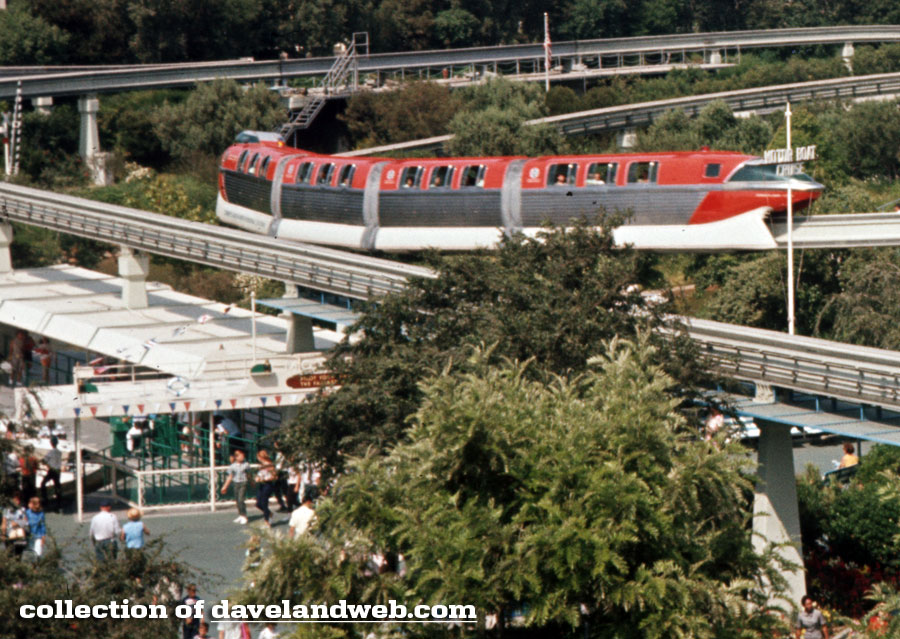 Craving more Monorail shots? Ride on over to my
main website and see more photos of the Monorail at Disneyland.