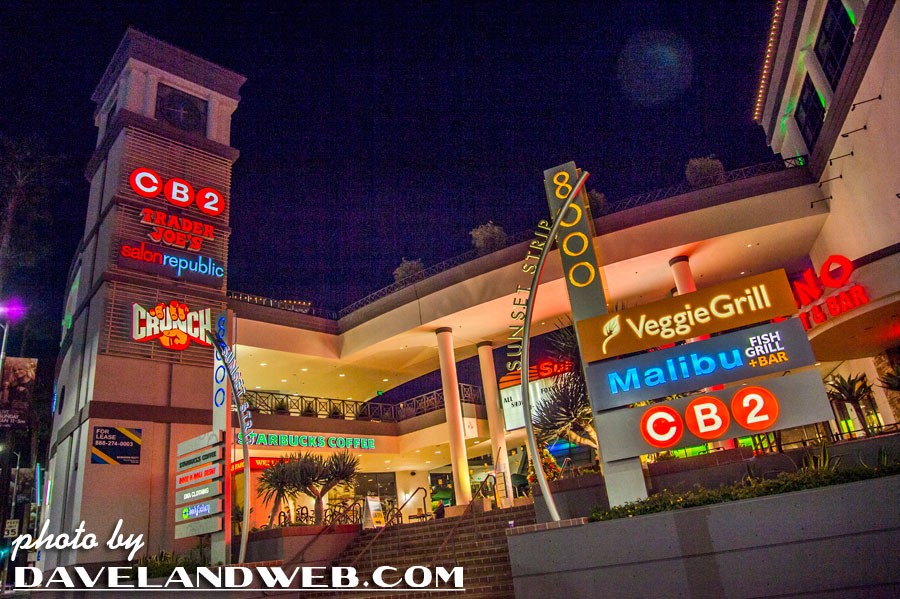 I am a self-professed Trader Joe's junkie. I actually enjoy grocery shopping there, as the selection is healthy yet tasty, their flyers are witty, and the prices beat the heck out of Whole-Paycheck Foods. Needing a few sundry items during my last stay at the Chateau, I realized that there was a TJ just steps away at the 8000 Sunset Strip Shopping Center.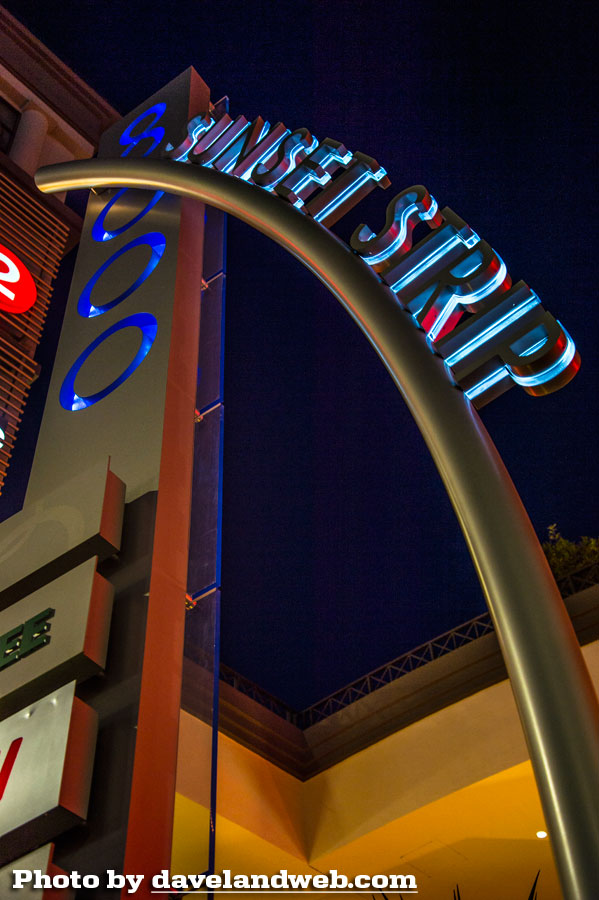 This ALMOST makes up for losing the legendary Schwab's Pharmacy that was once on this location. Please note I said "ALMOST."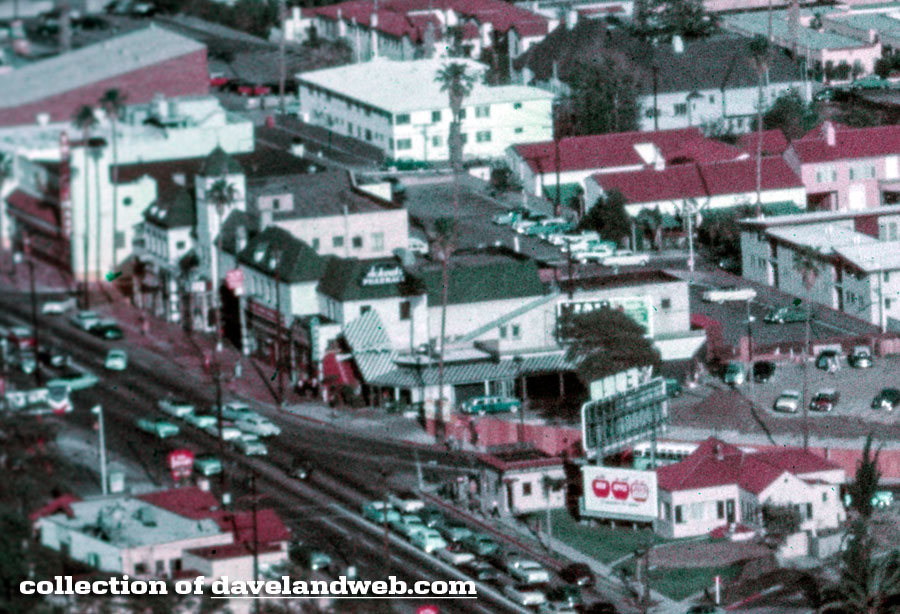 Across the street is Greenblatt's Deli, which has been around since 1926.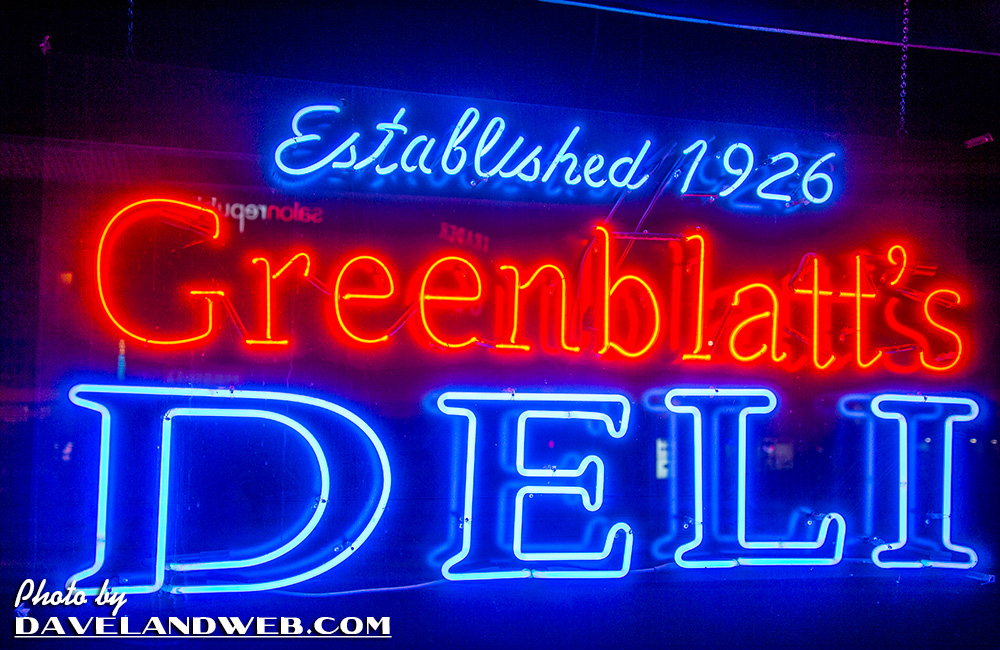 The sandwiches are excellent, they have a great selection of vino, and just about all the sides you could desire. One caveat…if you've never been to Greenblatt's before and you are expecting friendly, hand-holding 5-start customer service, then you are at the wrong place. Greenblatt's has a long list of regulars and most of the deli employees have no problem showing their disgust if you take too long or ask too many questions.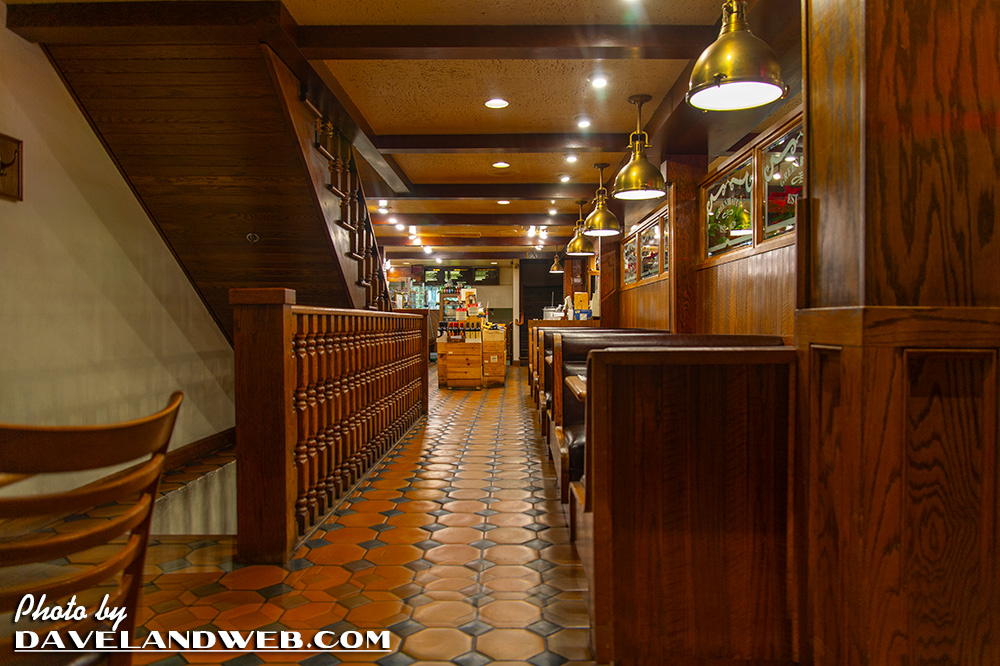 Zig-zagging back to the other side of Sunset the neon sign for Sunset Strip Tattoo stood out in the early morning darkness. I love this quote on their FAQ page:
"Only drunks can stand drunks long enough to put a tattoo on a drunk."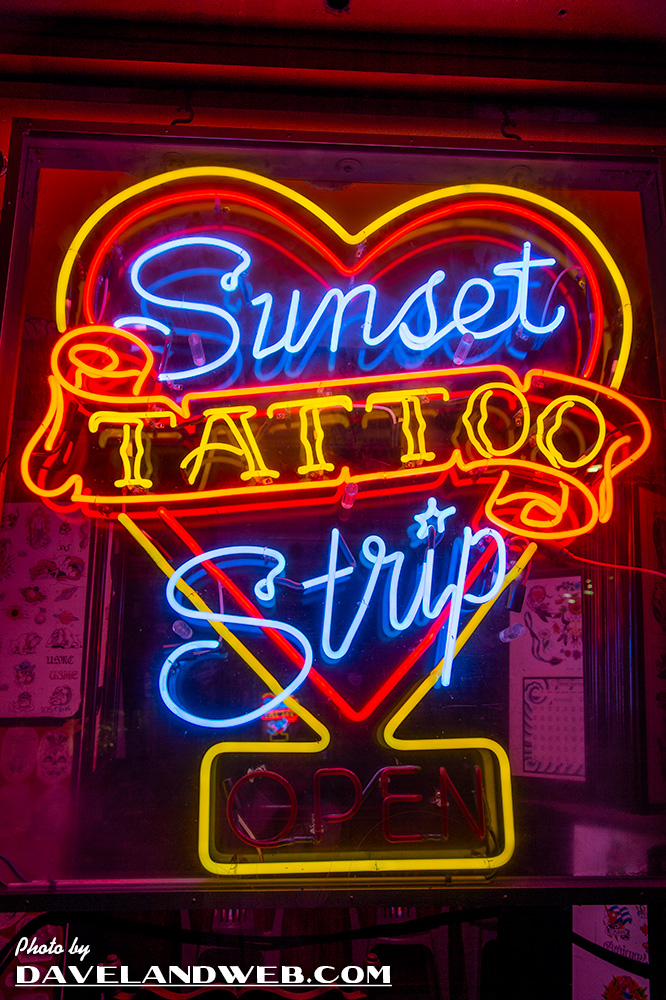 Much farther down on the Strip is this Chase Bank, which has always been a favorite of mine because of the tile mural that graces its façade.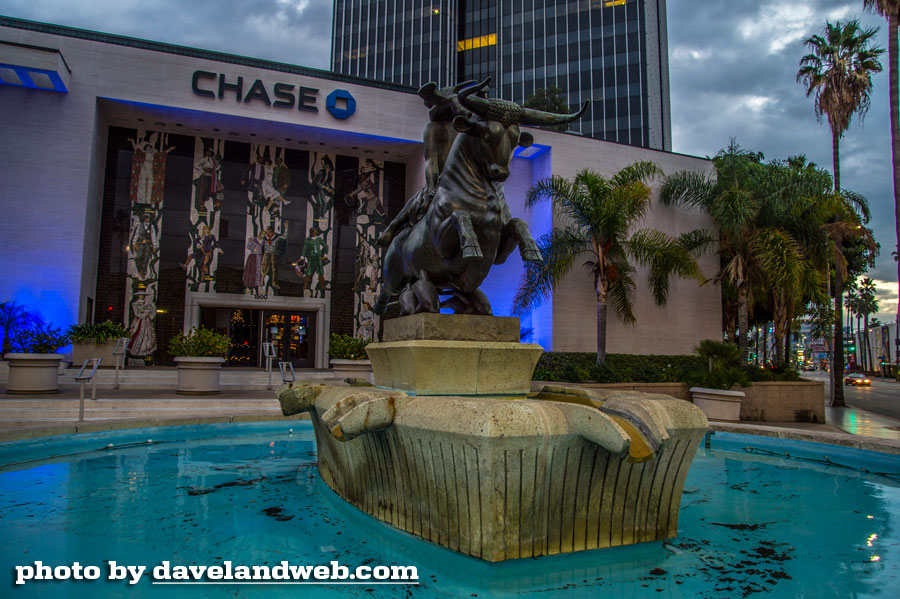 In 1970, the Millard Sheets Studio created this work of art on 1500 N. Vine St. at Sunset Blvd. which commemorates the stars of the Silent Screen, including Mary Pickford, Rudolph Valentino, and Clara Bow.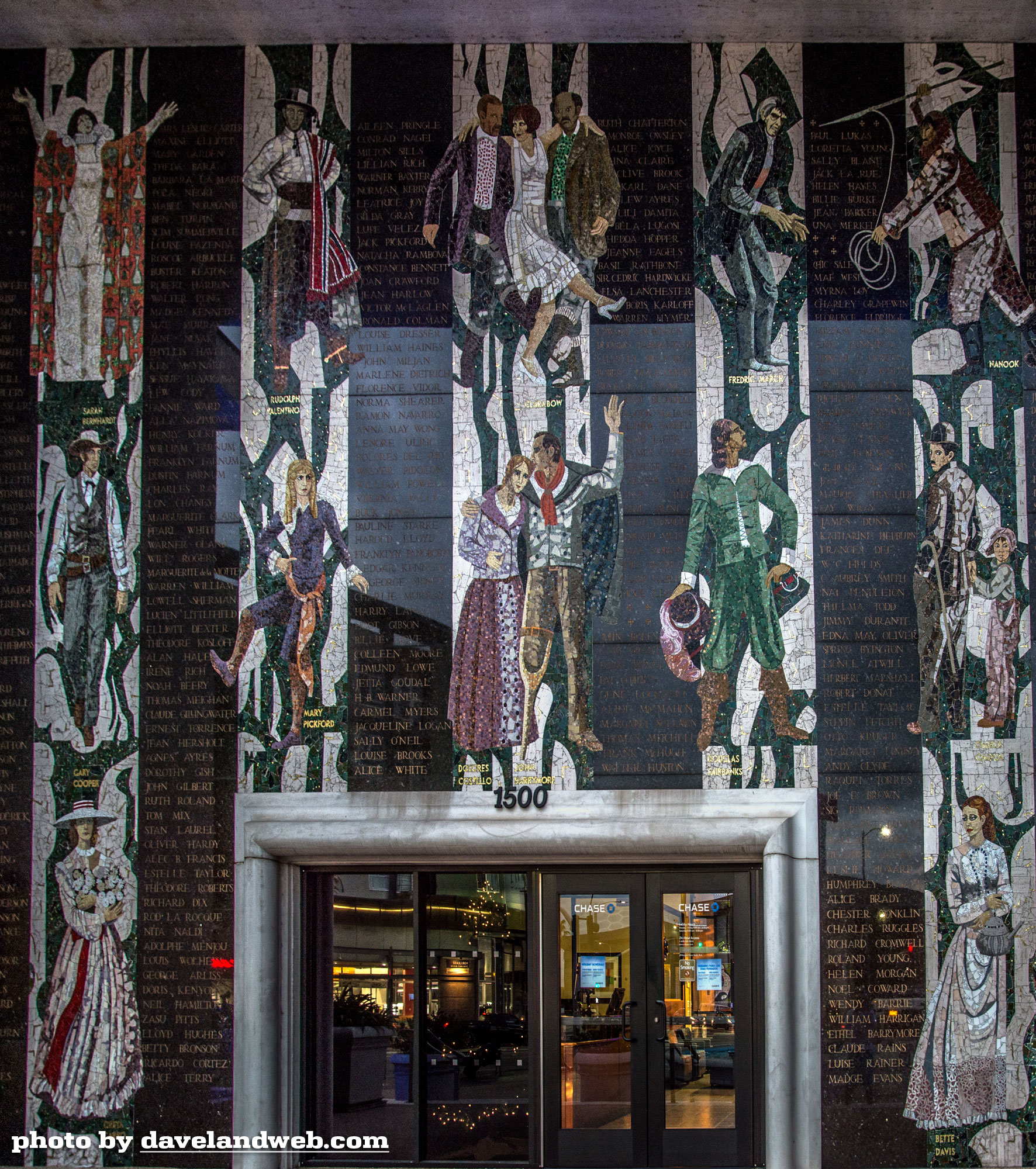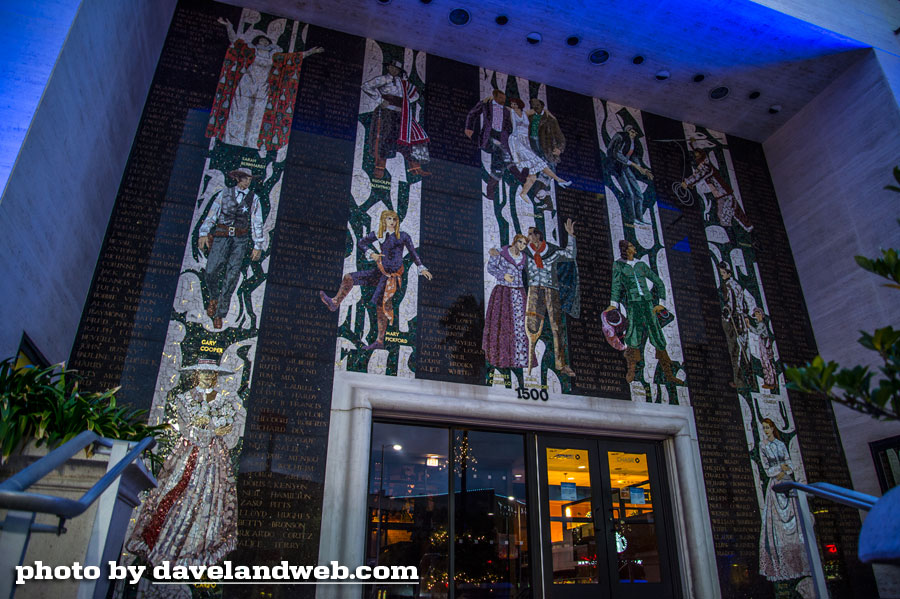 As the sun continued to rise, I headed back west to the hotel and had to stop to catch the dramatic sky behind the Cinerama Dome: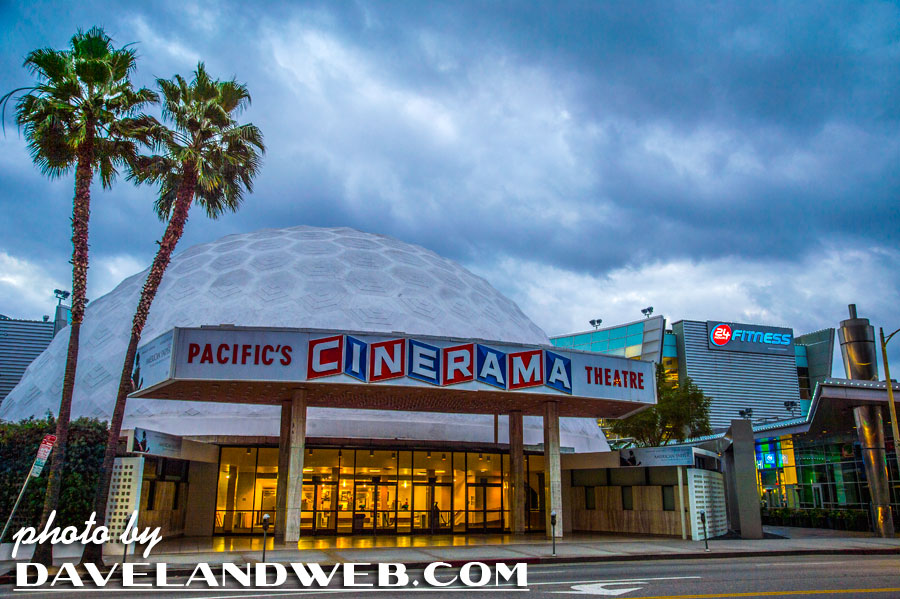 Last one today shows the Church of the Blessed Sacrament, which was built in 1928. One of these days I need to go inside!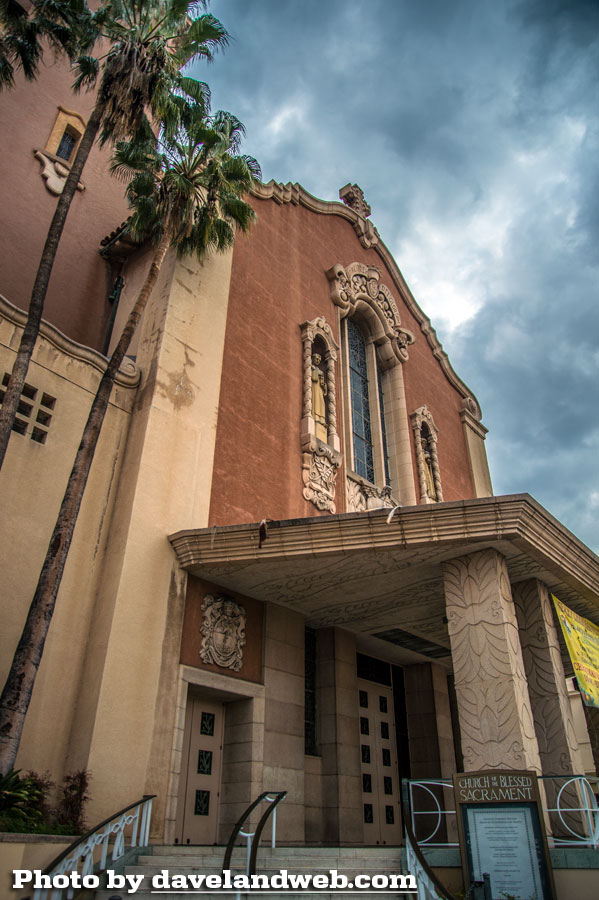 Want more Sunset Boulevard? Can't wait til my next post? Head on over to my
main website where you don't need the virtue of patience.