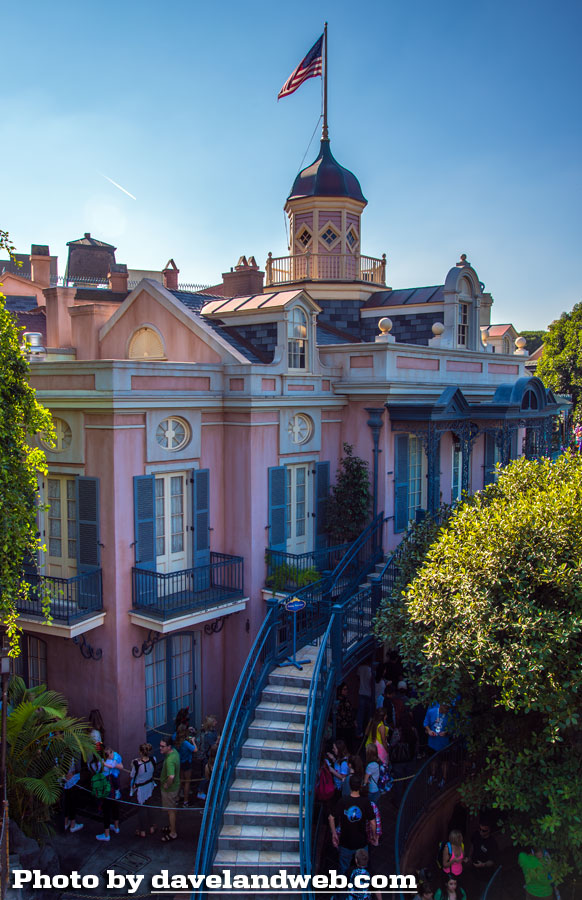 Come join me for my gajillionth ride upon the Pirates of the Caribbean at Disneyland! It was a beautiful sunny day, as can be seen from the crow's nest of Tarzan's Treehouse, facing the exterior of the attraction building.
Here's a completely different viewpoint of the façade, looking up from the depths of the queue: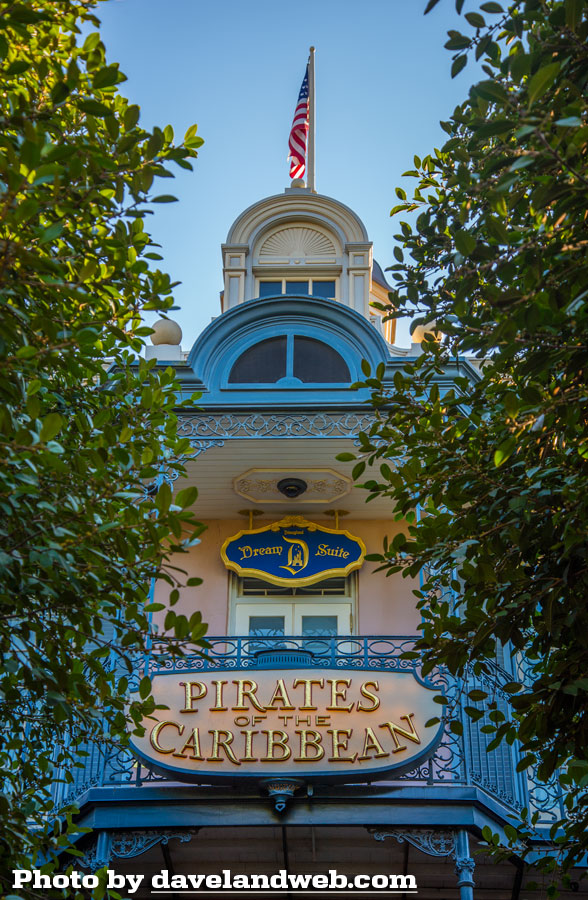 Commemorating the attraction's 30th anniversary back in 1997, this plaque/fountain has always been a favorite of mine: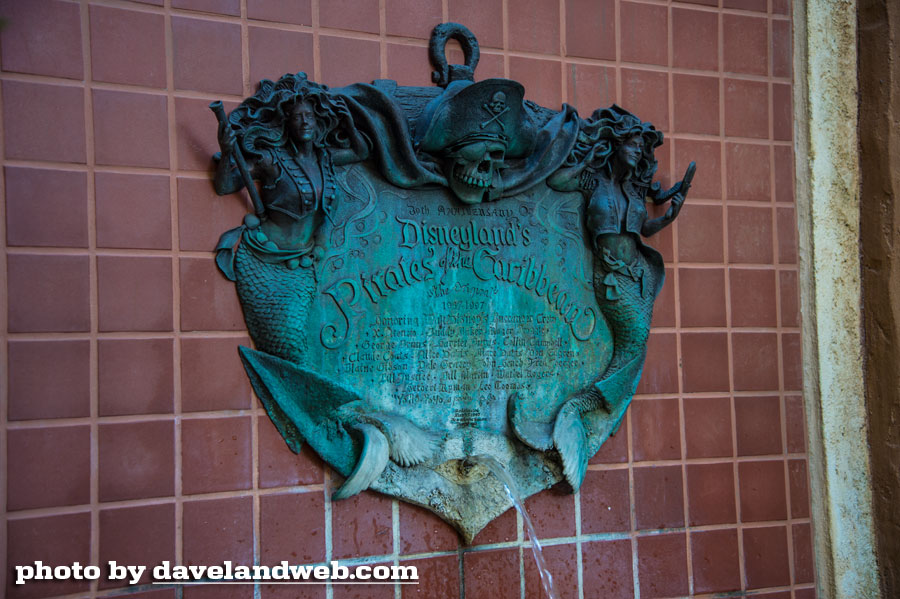 Everyone now and then I attempt to update shots from my collection; it had been about 2 years since I'd taken any of the portraits in the queue. Sir Francis Verney got his refresh on this particular visit.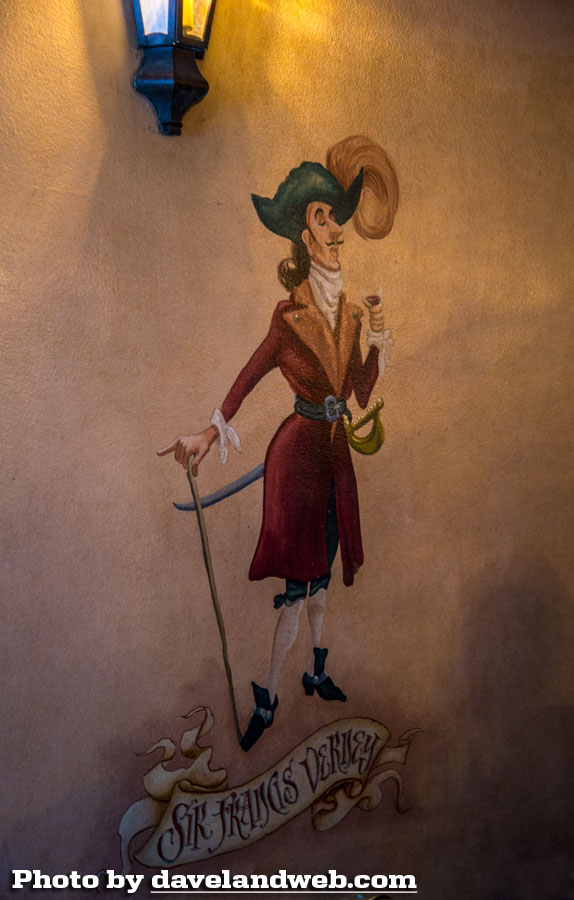 A group shot before we boarded our boats: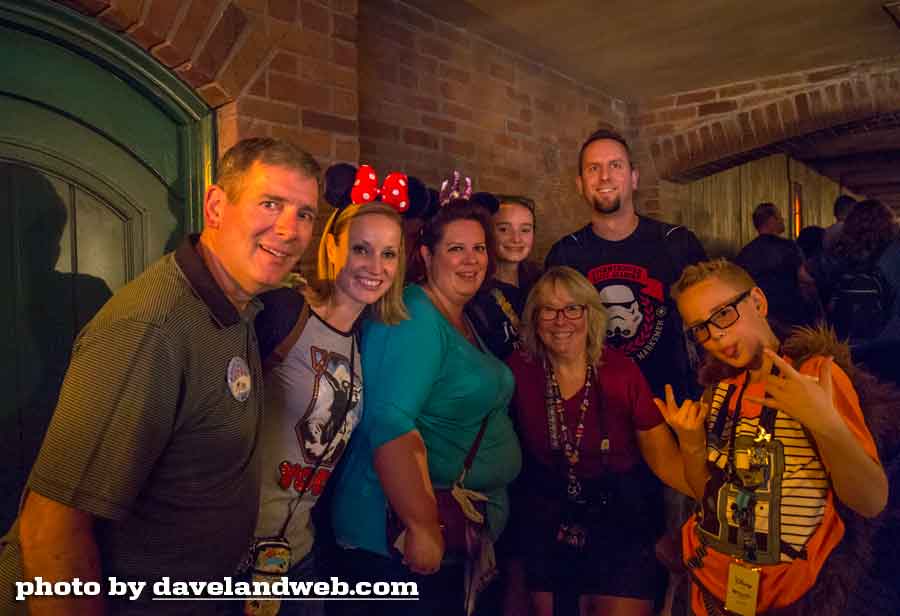 Hard to believe I had never shot this orange curtained window in the queue before: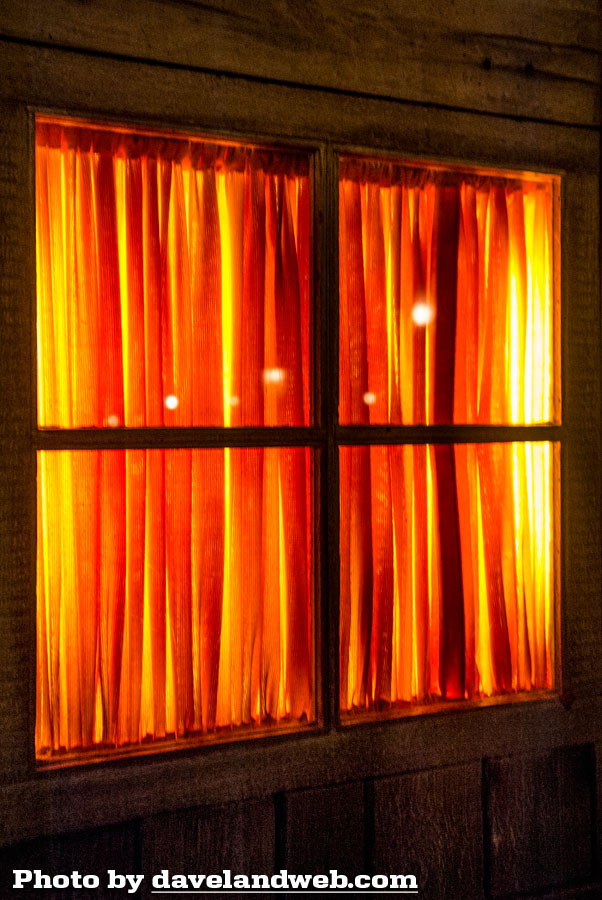 The blue lighting of the bayou gets me every time: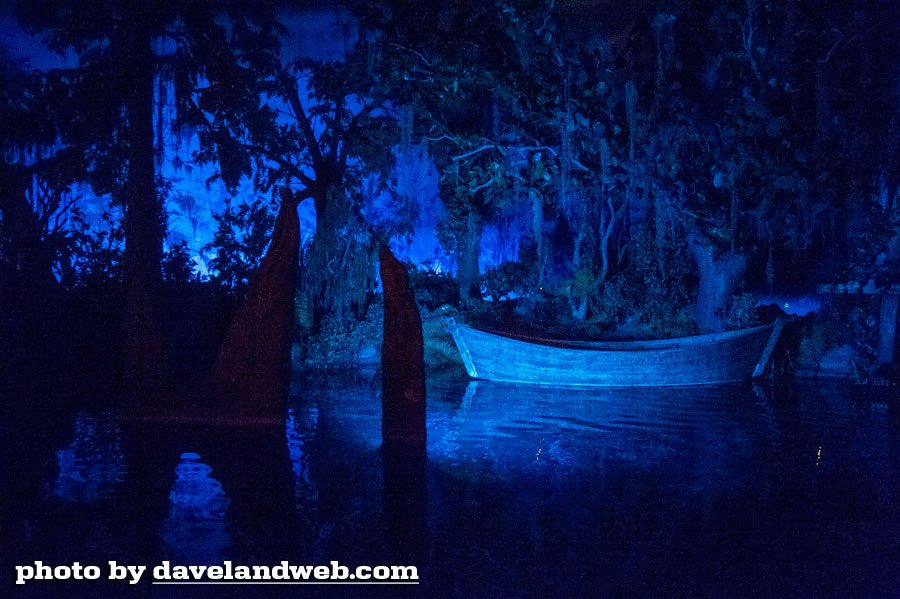 The Jolly Roger is the perfect warning before the boat dips down into the audio animatronic magic of the attraction: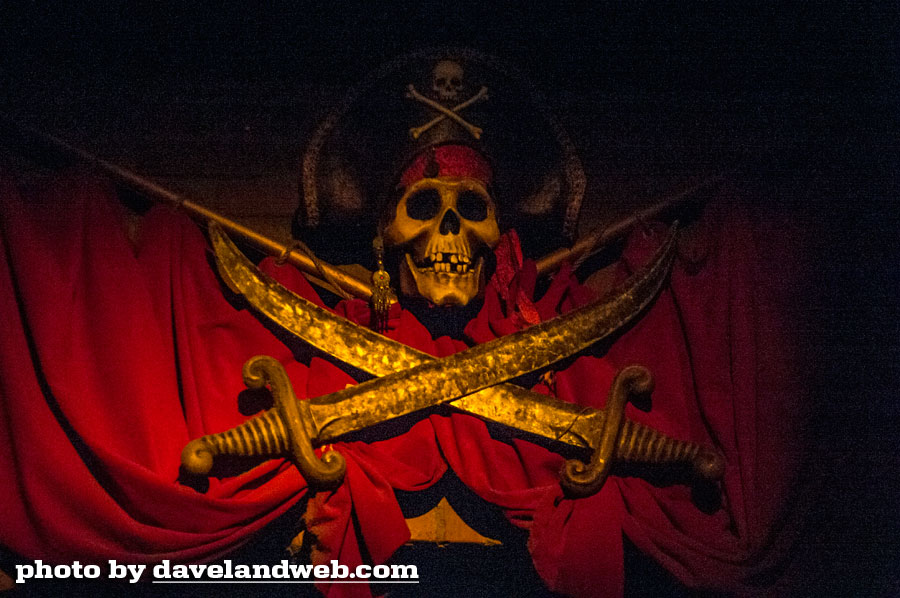 More of my favorite blue lighting, this time illuminating the caverns and waterfalls of the grotto: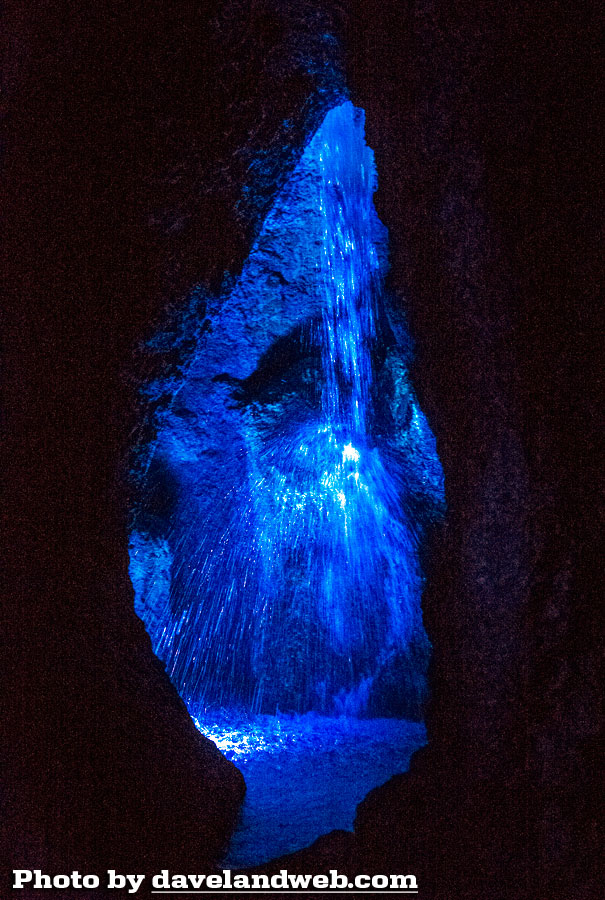 Turning the corner I did my best for a closeup of the Marc Davis painting: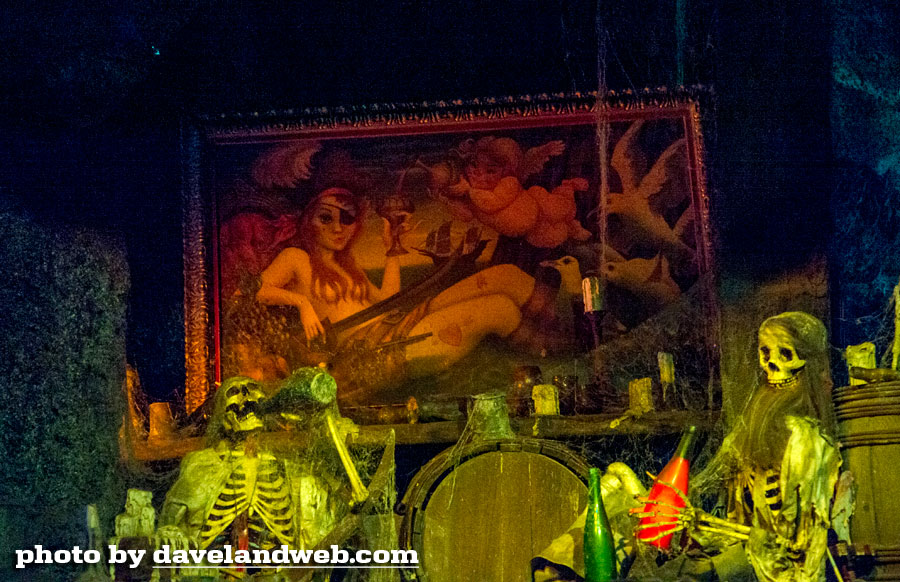 I have always wanted to crawl out of the boat to get a look at what the Captain is reading through his magnifying glass. Fortunately, good sense (what little I have) has prevented me from doing so.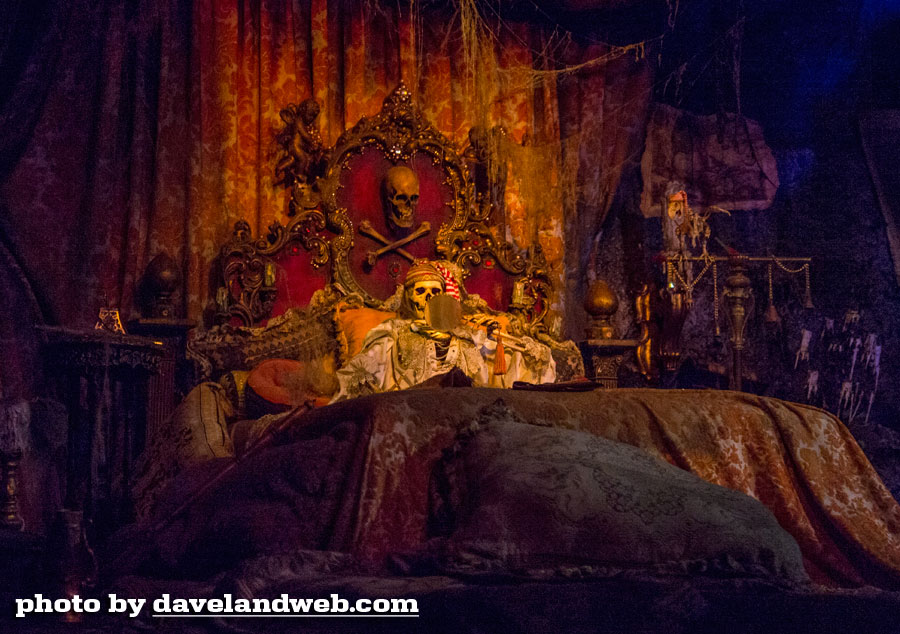 I love the way the cool lighting of the grotto frames the warm gold tones of the Captain's Treasure: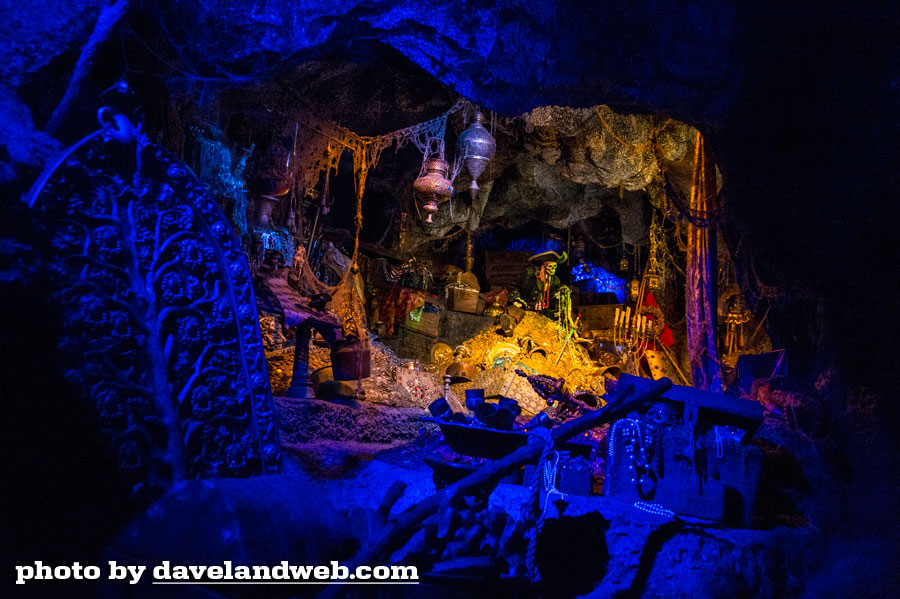 Anyone care to tally up the riches on view here?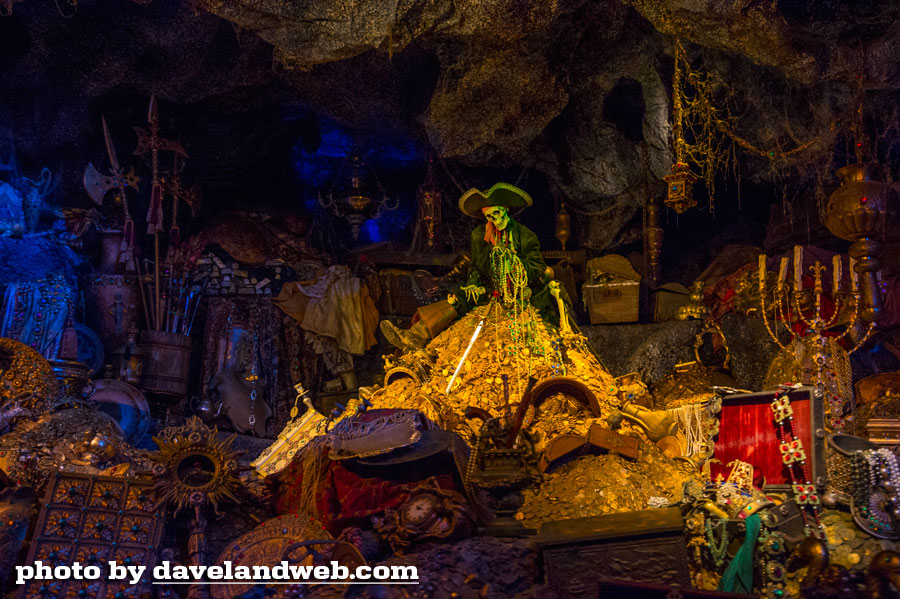 See more Daveland vintage & current Disneyland Pirates of the Caribbean photos at my
main website…ALL 4 PAGES!