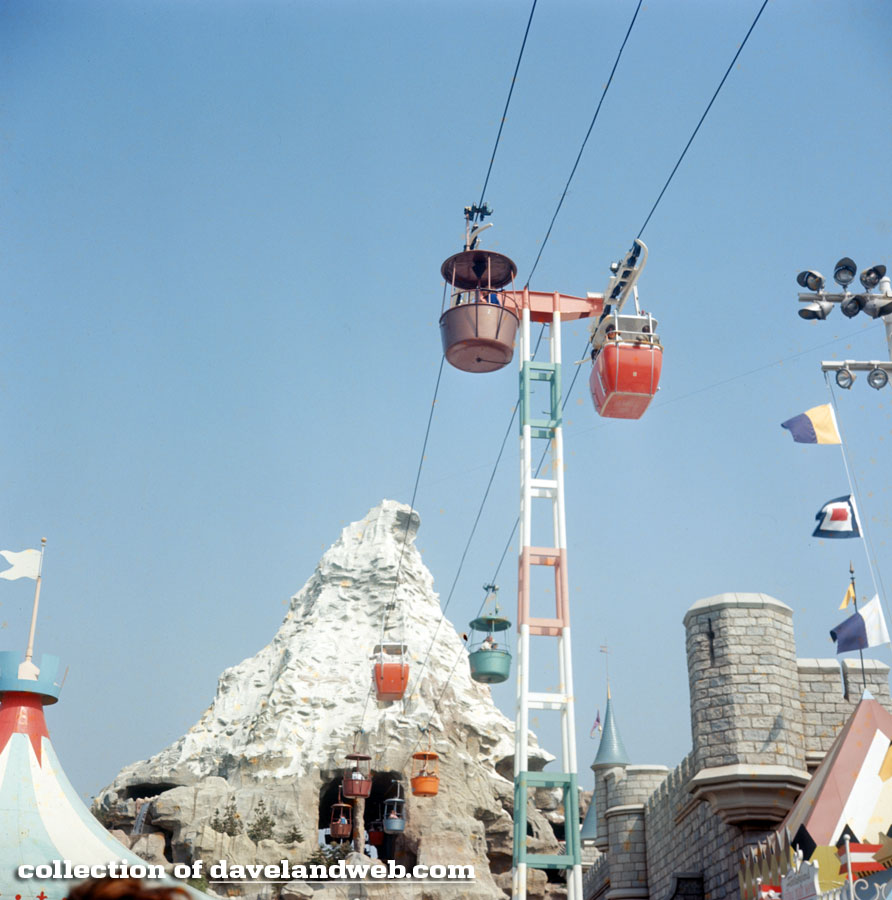 At first glance, I thought this was just another Skyway at Disneyland shot. Just as I was about to click away, I noticed that BOTH the original round buckets and the "new" square bucket design were functioning all at the same time! What a find! The excitement is almost palpable as old bucket #2 floats by "new" bucket #10.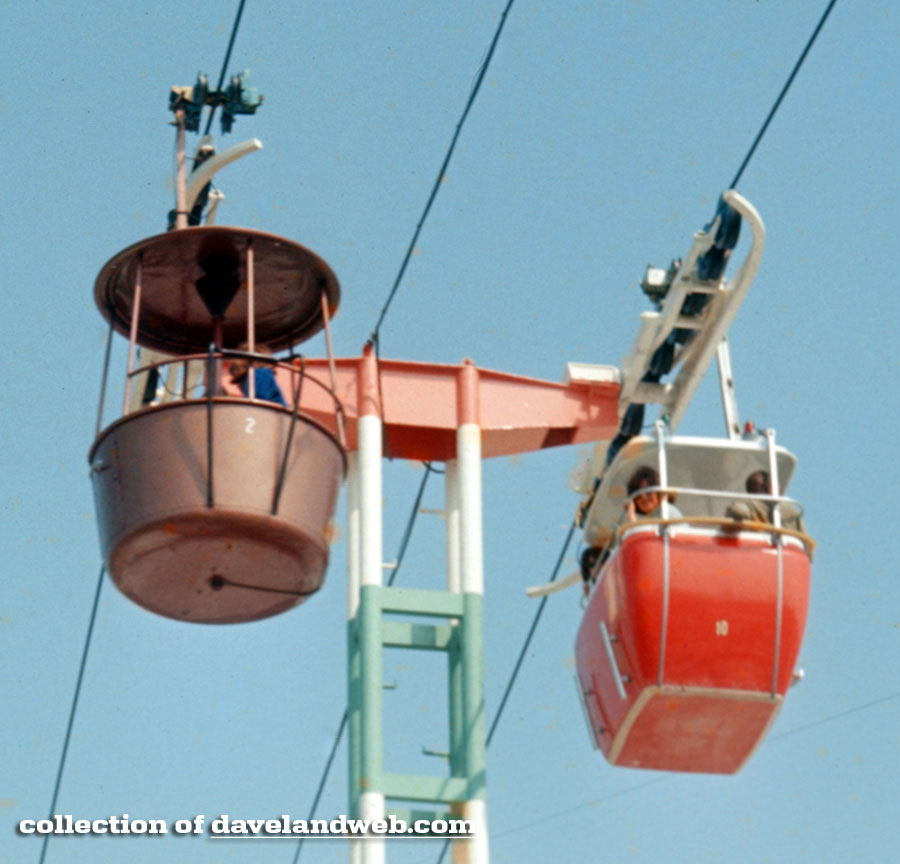 I had always assumed that the buckets were switched out all at once, but these two shots say otherwise.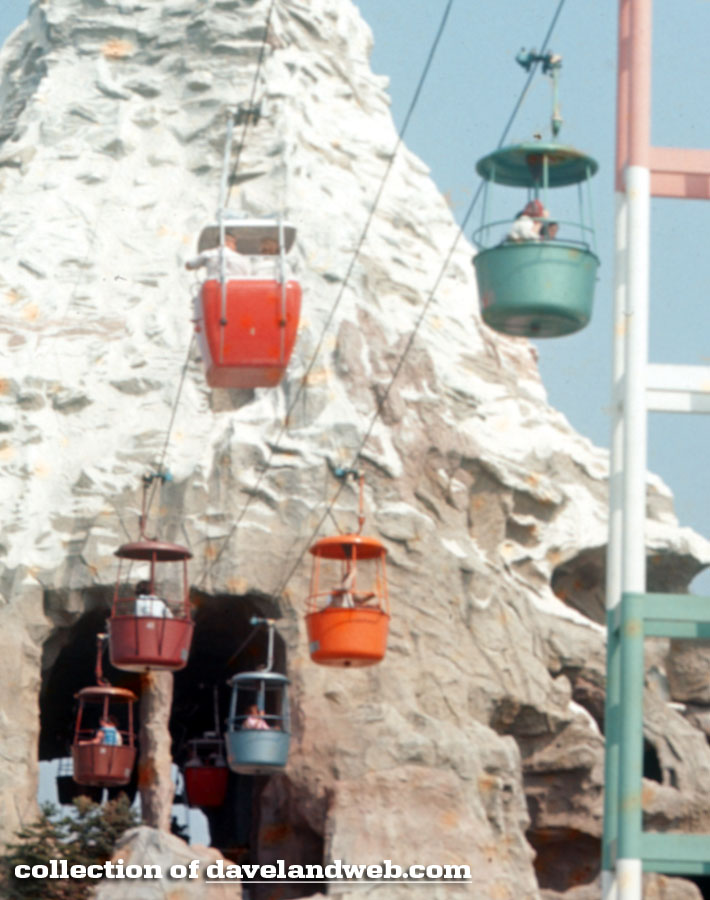 Here's the next consecutive image in this photographer's shots for this day in 1965: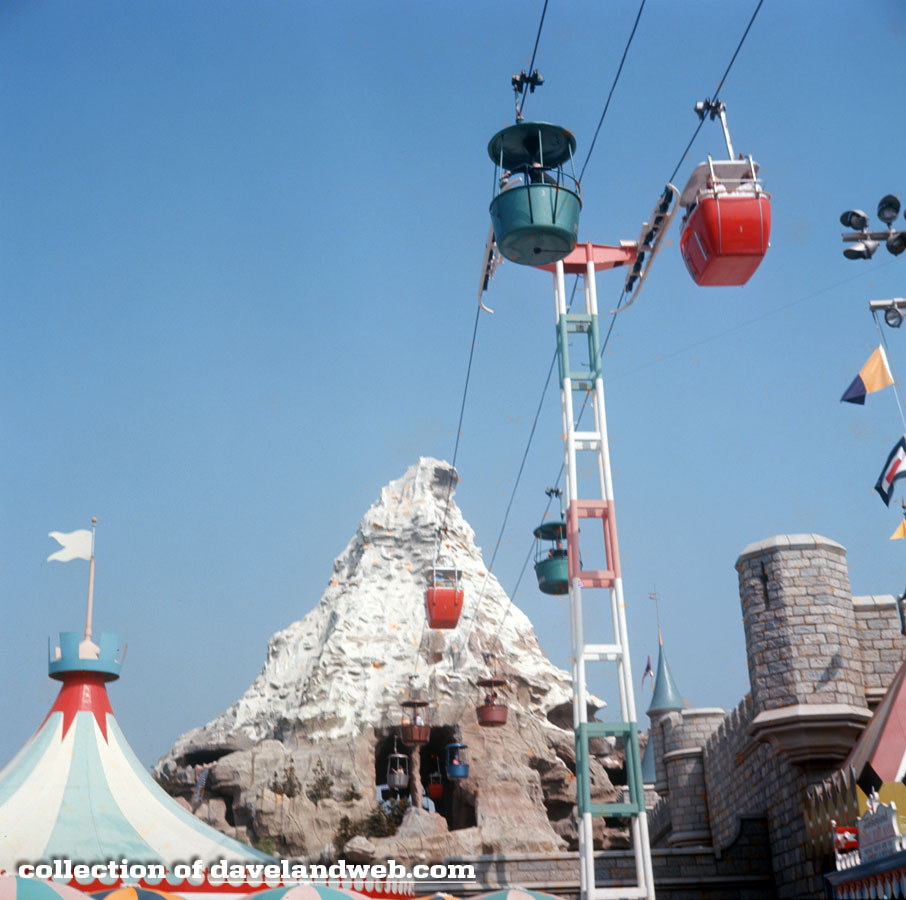 Just when I think there's nothing new…
Want more Skyway? Float on over to Daveland to see my collection of
vintage Skyway photos.
Follow my Daveland updates on
Twitter
and view my most recent photos on
Flickr
.