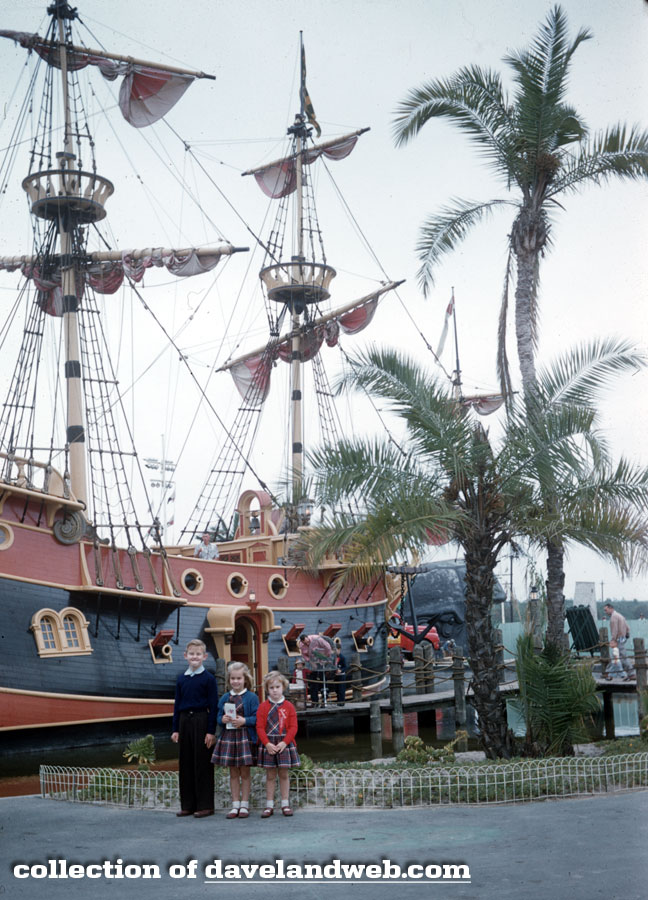 The Storybook Land attraction at Disneyland's Fantasyland has been around for years, and there are many who mistakenly think it has been at the park since opening day. Not so. Running out of time, Walt had to compromise and guests road canal boats through banks of mud. Not very exciting. In this May 1956 image of the Chicken of the Sea Pirate Ship Restaurant, sharp-eyed viewers will note workers feverishly attempting to finish Monstro the Whale before the new-and-improved attraction's June 16, 1956 re-opening. You can also see the uncapped tower of the ticket booth: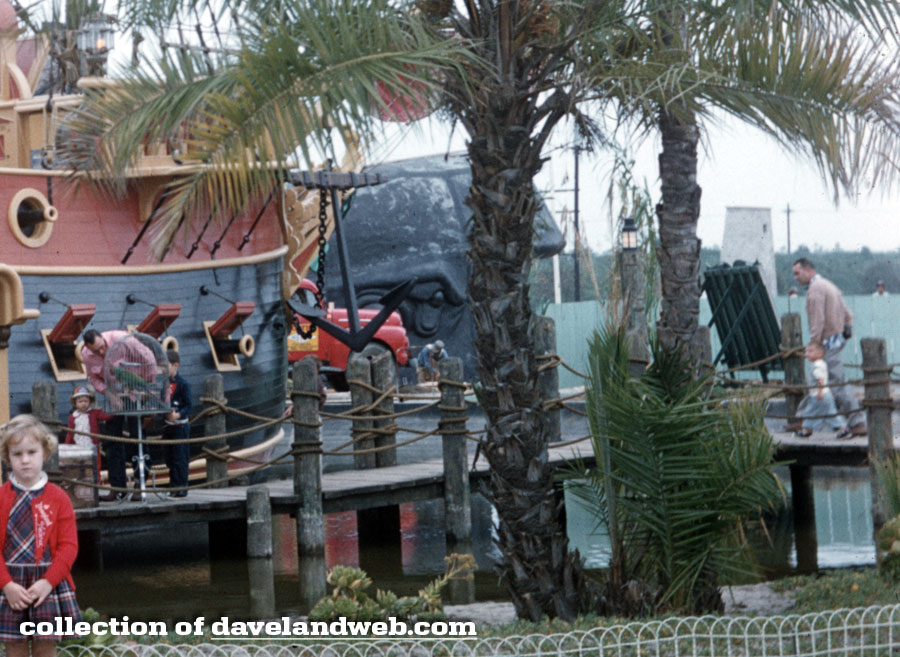 Here's how they both looked upon completion in an August 1956 shot; note the steam coming out of his blowhole.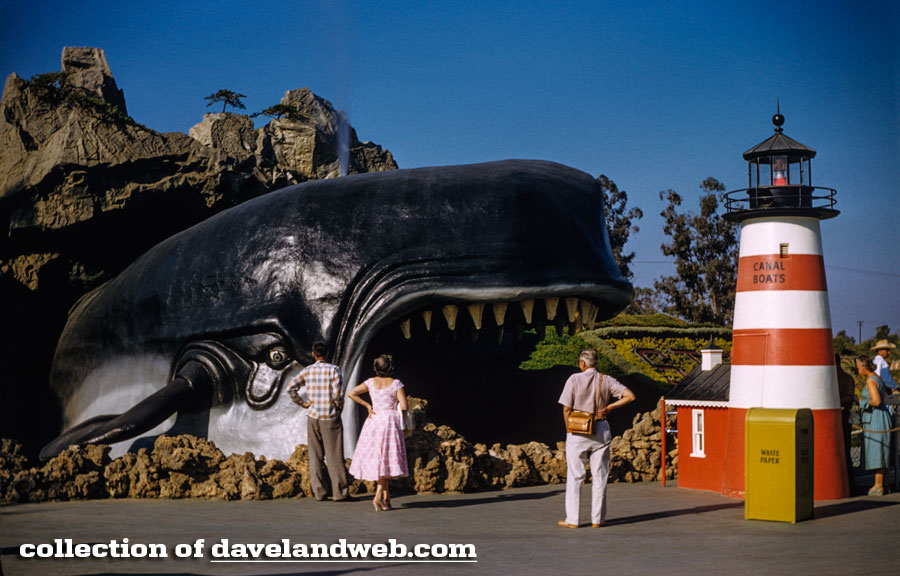 A contemporary shot of Monstro: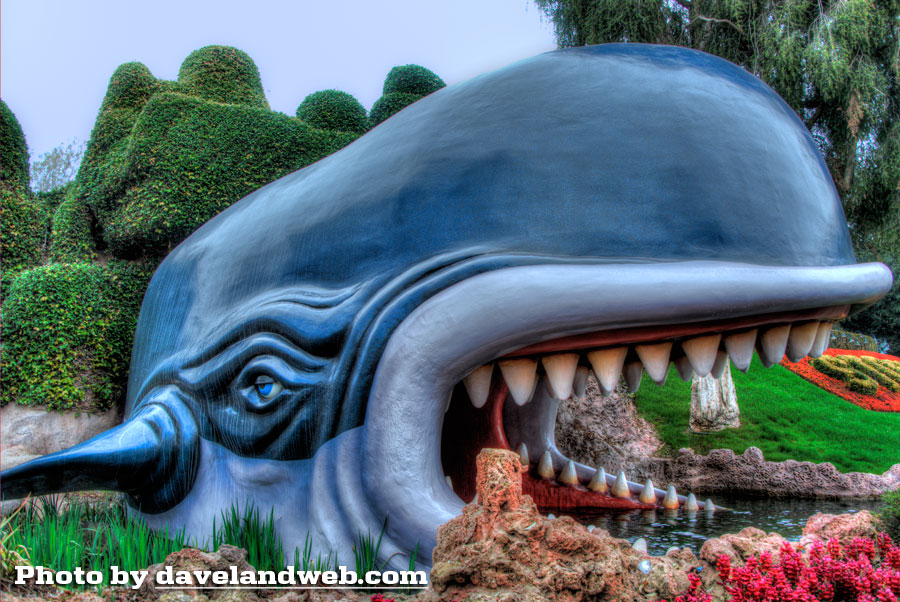 and the repurposed ticket window lighthouse: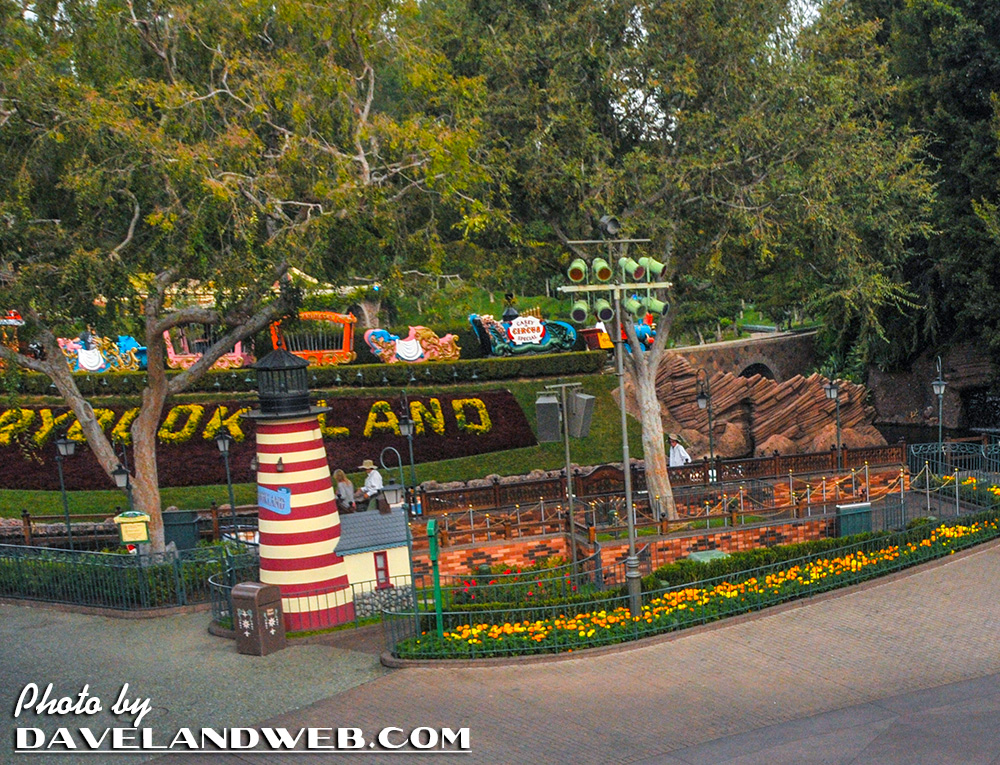 Are you wanting more? Of course you are; you're only human…at least I hope you are. March on over to my
main website and see more photos of Storybook Land at Disneyland.