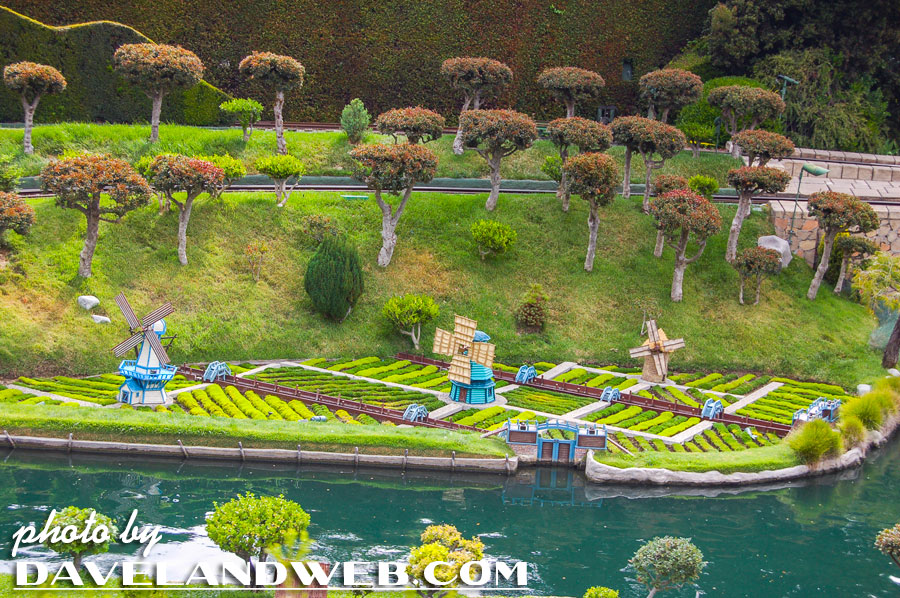 This will probably come as a shock to those who read this blog for its Disney content, but I have yet to see the movie "Frozen." Still, I was anxious to see how the village of Arendelle would fit into Disneyland's classic Storybook Land attraction. Just like the state it resides in, there is only so much real estate available at Disneyland, so to make room for Arendelle, something would have to be sacrificed. In this case, the Windmills (shown above) would have to go. I am sure there are many diehards like me who are sad to see this representation from the innovative 1937 animated Disney short "The Old Mill" bite the dust, but I can totally understand. How many of today's generation have even heard of "The Old Mill"?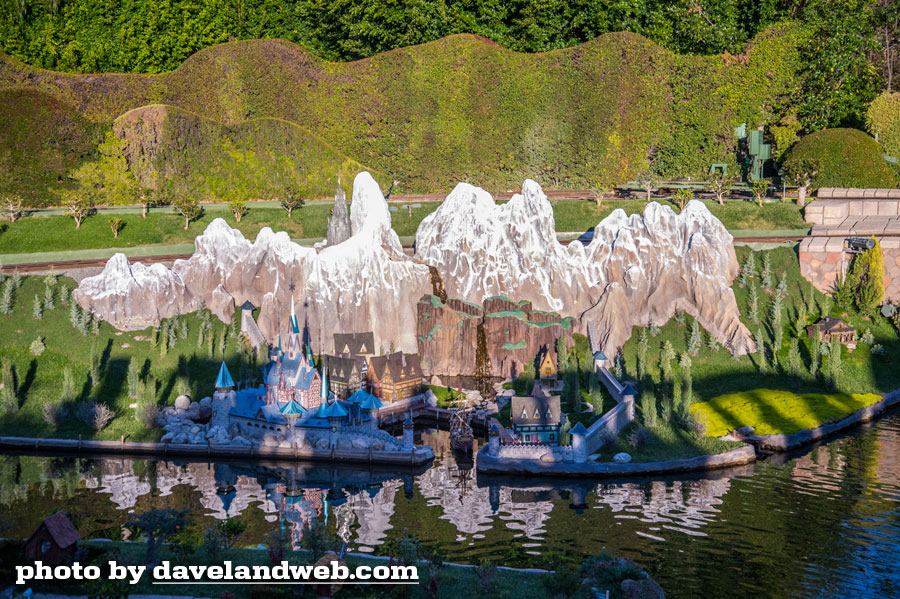 In my first photo, note the shadow of Casey Junior. Storybook Land was closed last weekend, but I didn't let that deter me from getting my photos. I simply headed over to Casey and bumped up the shutter speed on my camera!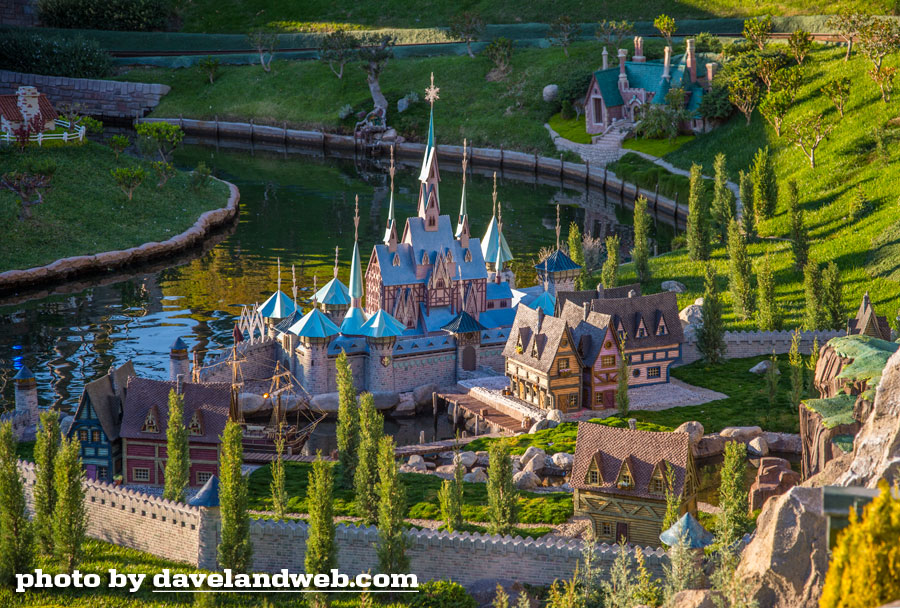 Arendelle fits in fairly well, but at the same time, because of the size of its castle, it is a bit overwhelming.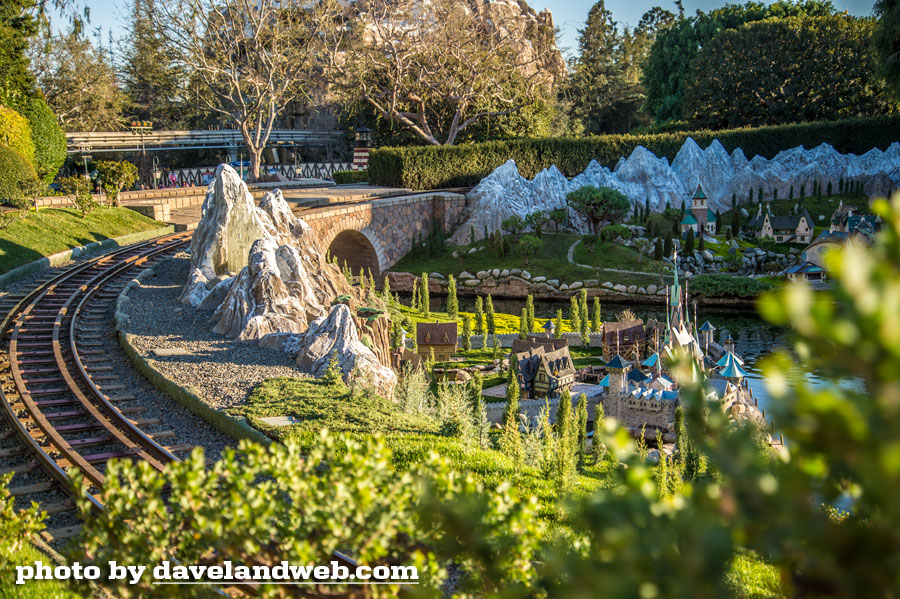 The mountains behind Arendelle are a nice match with those behind Gepetto's village as well as the peak of the Matterhorn that looms over all.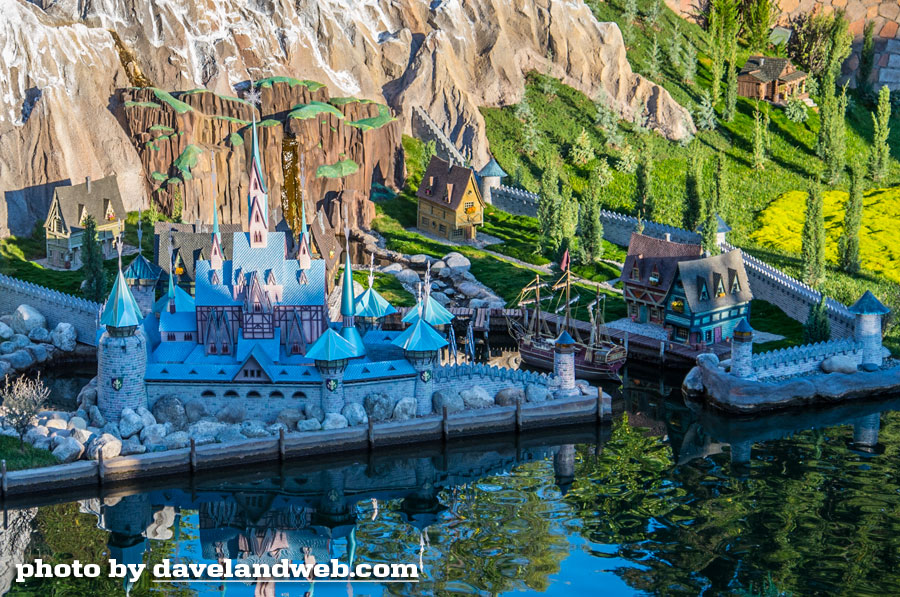 The details are great, too, including this little cabin: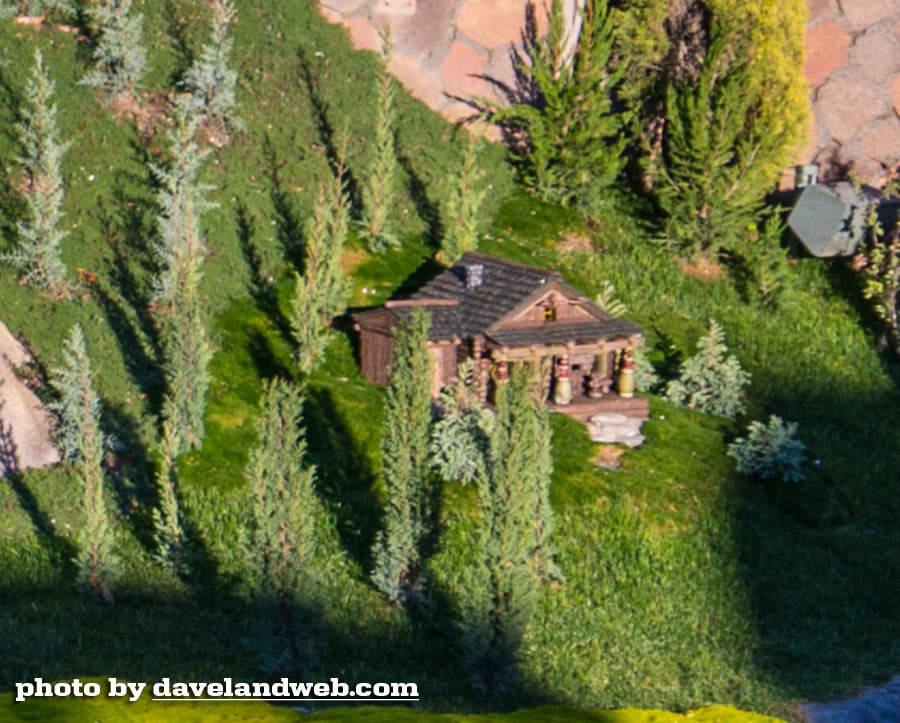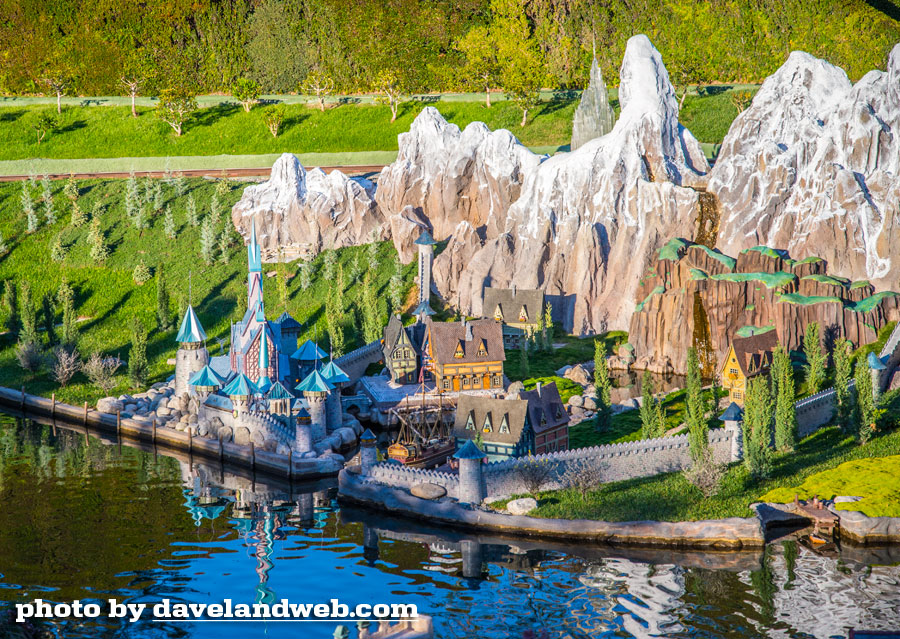 The back side of Arendelle: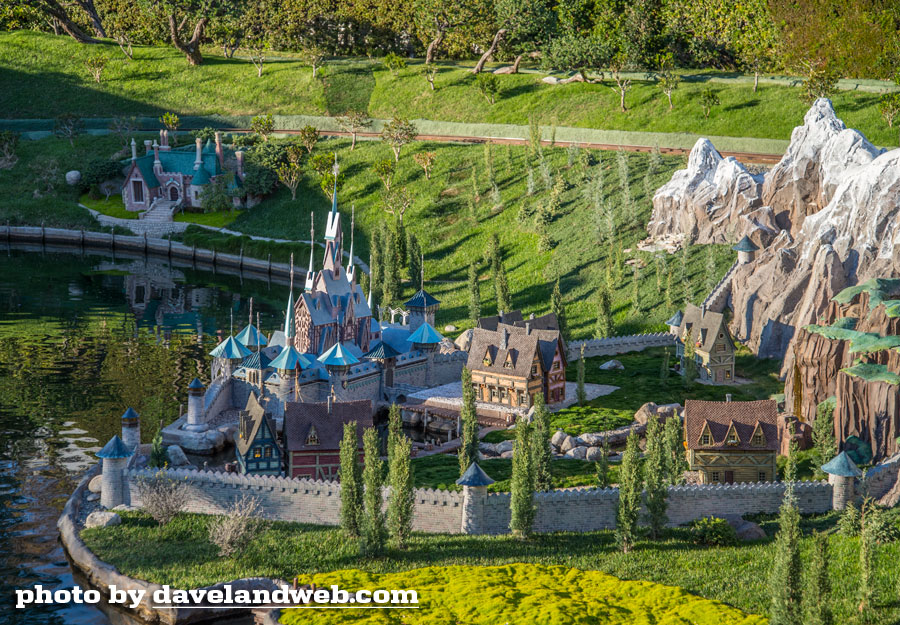 Overall, I would say that the newest addition/change to Storybook Land is a positive one.
See more Daveland vintage & current Storybook Land photos at my
main website.