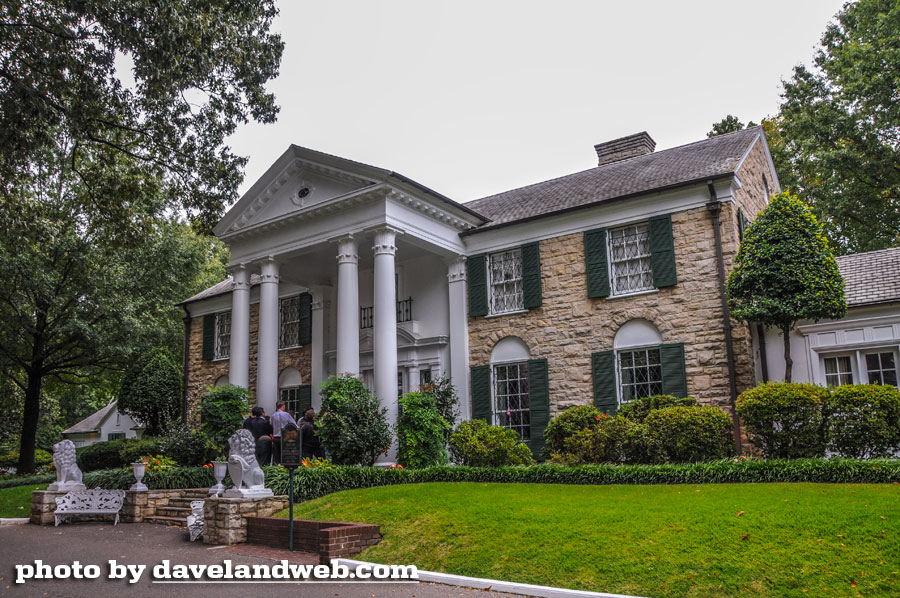 In October 2009, I visited Memphis, Tennessee for a conference. Naturally, I took a few detours to give my camera a workout, and one of them was Graceland, the estate of Elvis Presley. Recently I read online that Elvis' jets, The Lisa Marie (named after his daughter, the former Mrs. Michael Jackson) and The Hound Dog, were heading towards the auction block.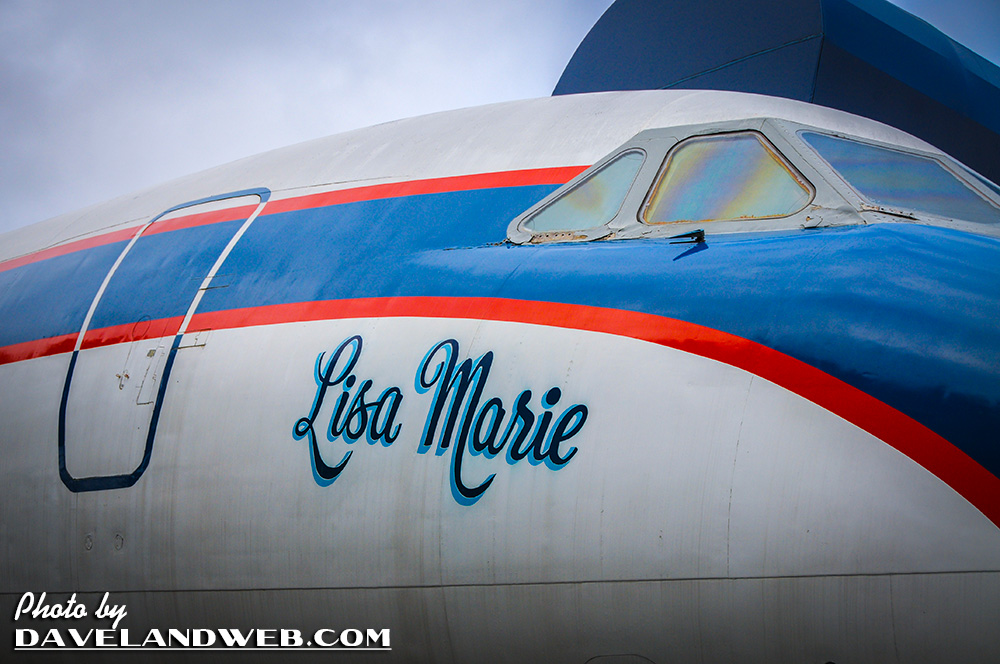 At the time I visited Graceland, the jets were on display across the street.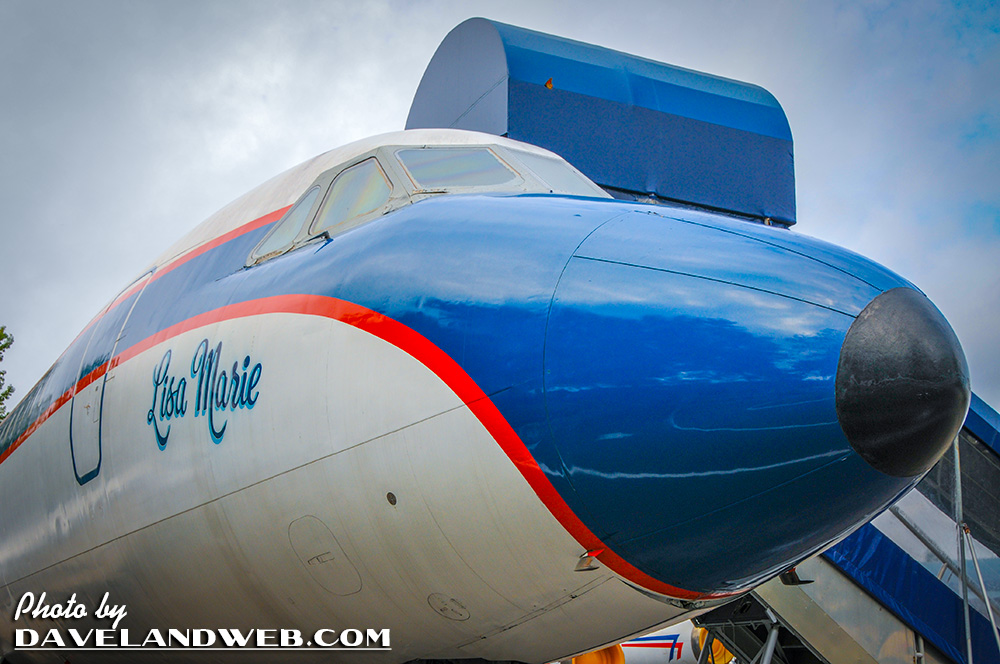 Takin' Care of Business, the King's trademark phrase.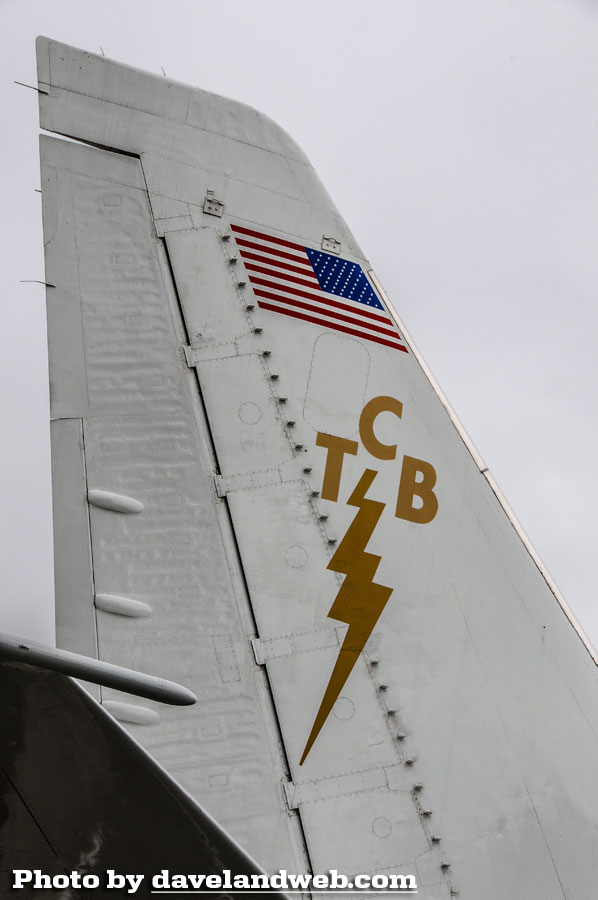 The cockpit: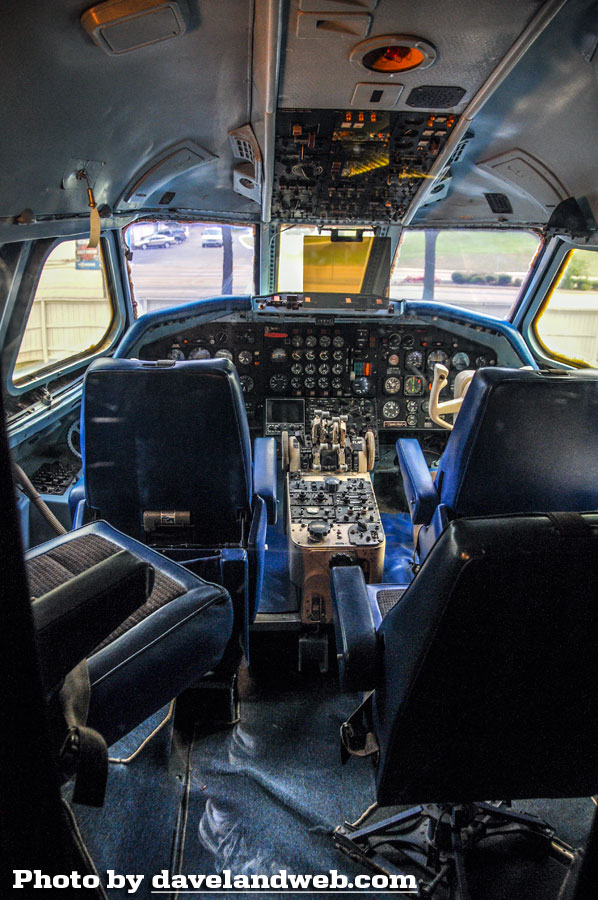 Purchased for $250,000 in 1975, the Lisa Marie is a Convair 880 jet from Delta Air Lines. Along with The Hound Dog, the two jets are expected to go for $10-15 million when Julien's Auctions hit the gavel.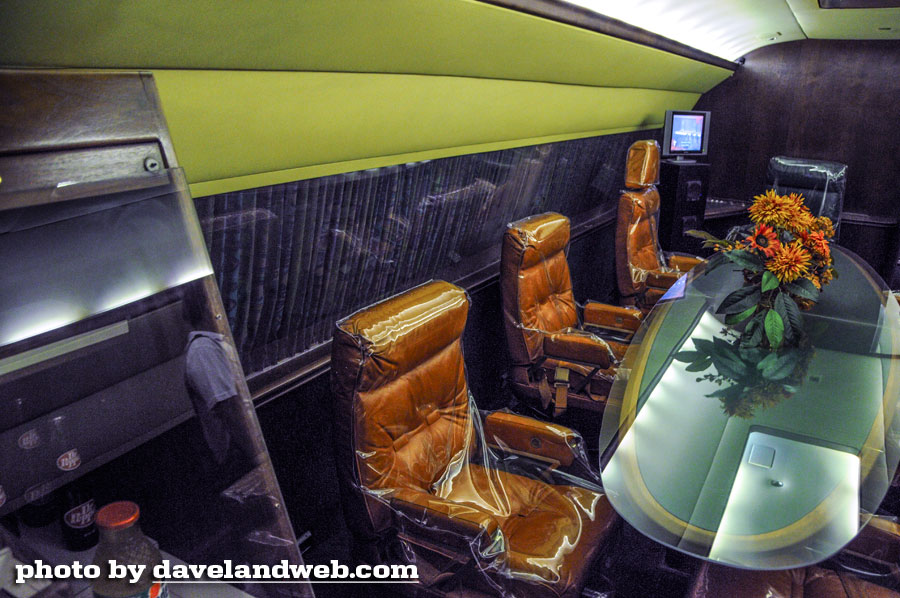 What every tasteful home has: a gold-plated sink.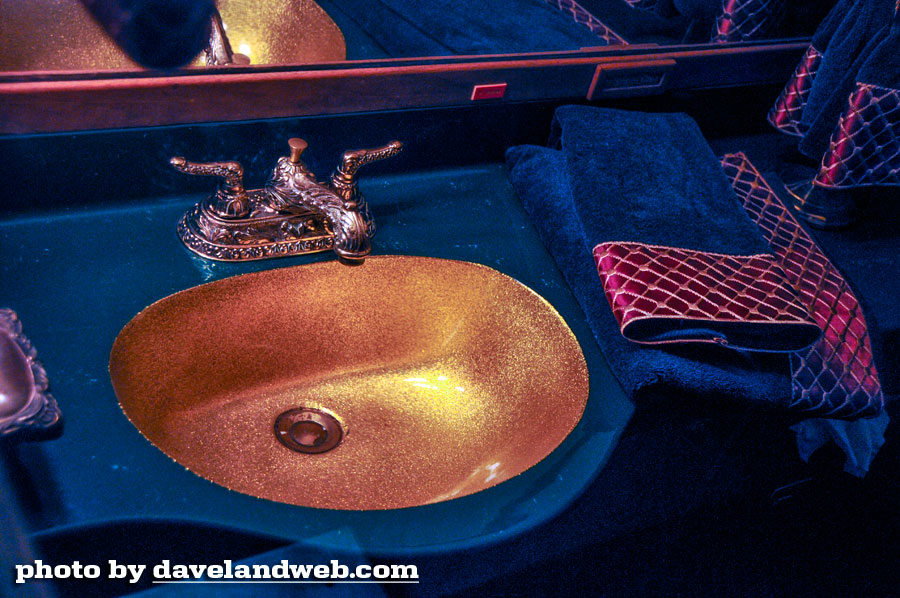 Elvis dropped another $300k on the plane's remodel, decorating it himself.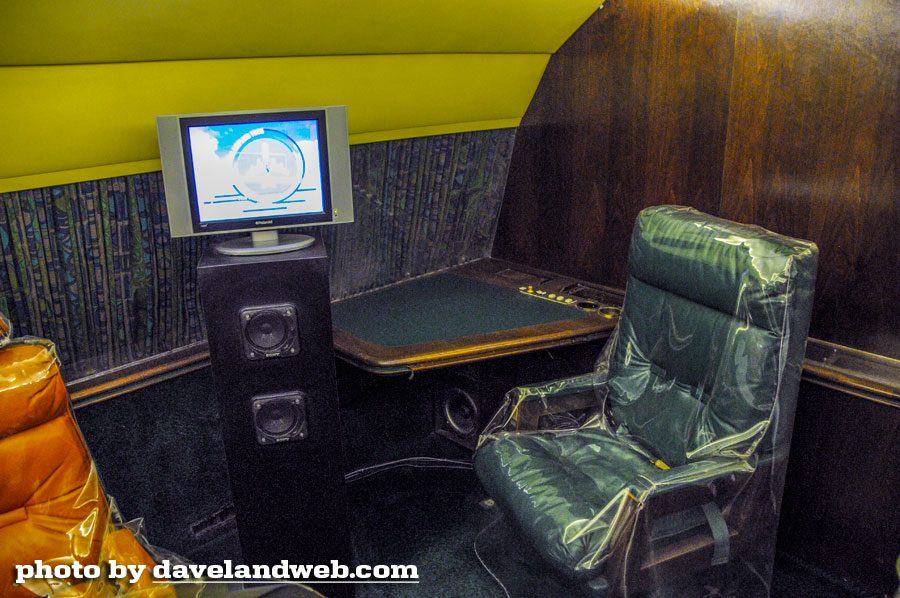 Nothing says class like plastic slipcovers.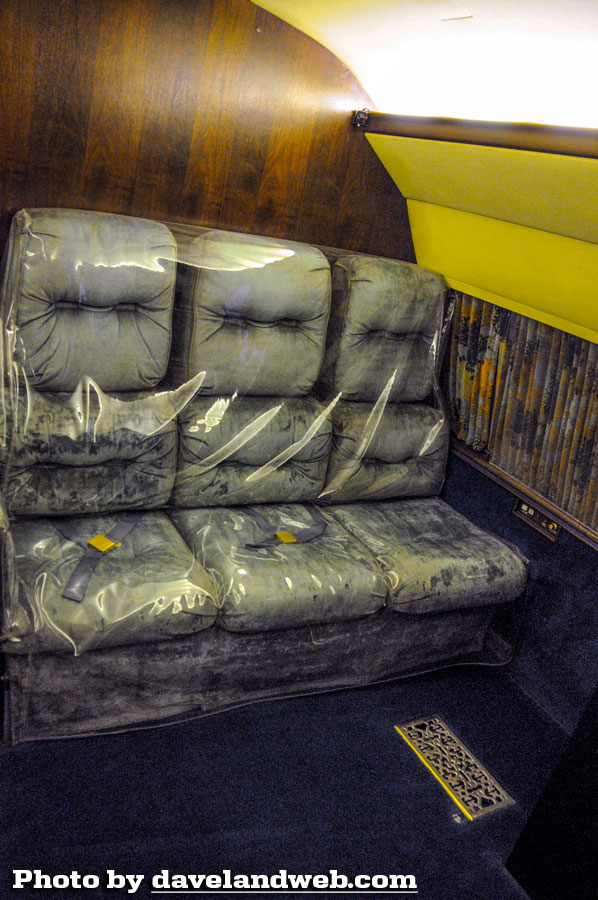 I love the seatbelt on the bed. Would it really keep the King from rolling off?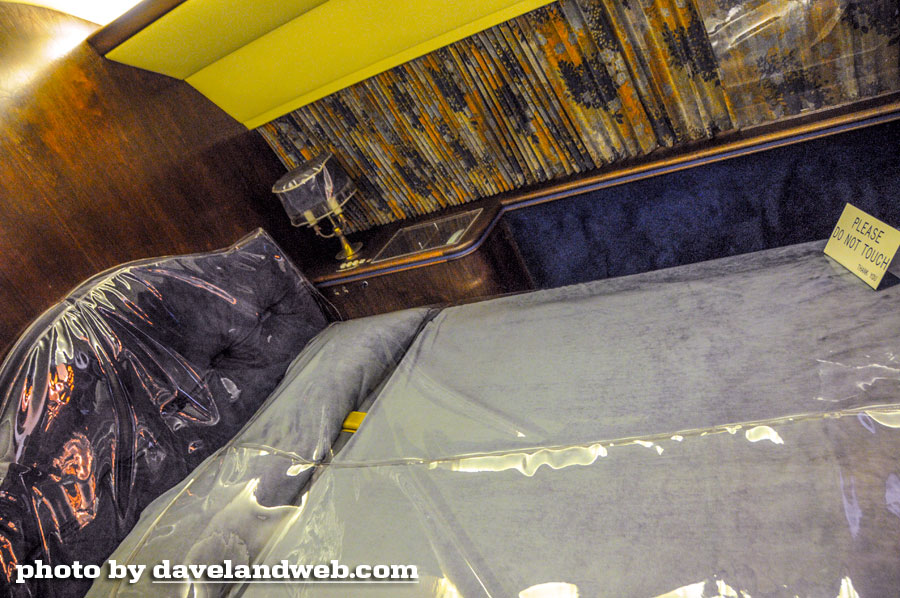 Frankly, I'd rather have a pink cadillac.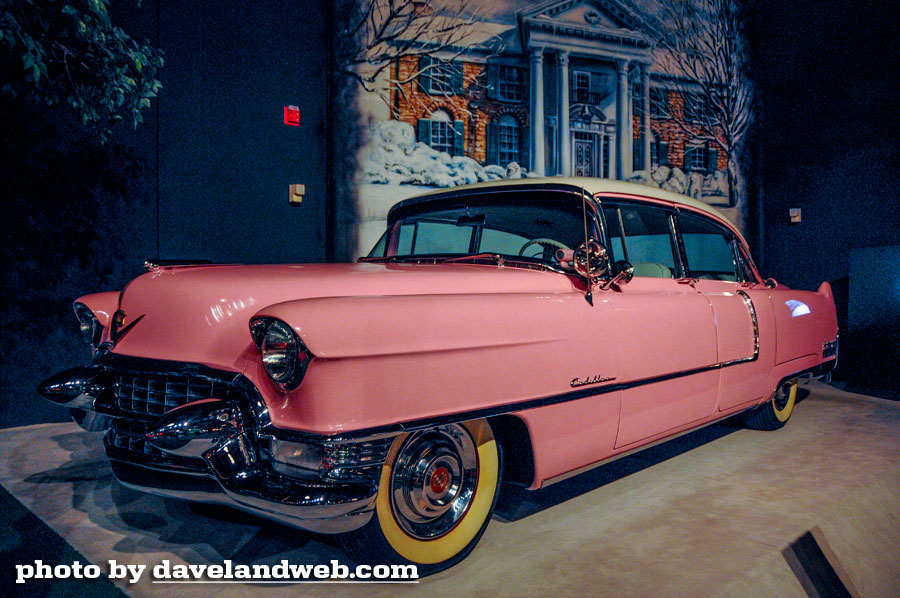 See more Daveland Elvis Presley Graceland photos at my
main website.