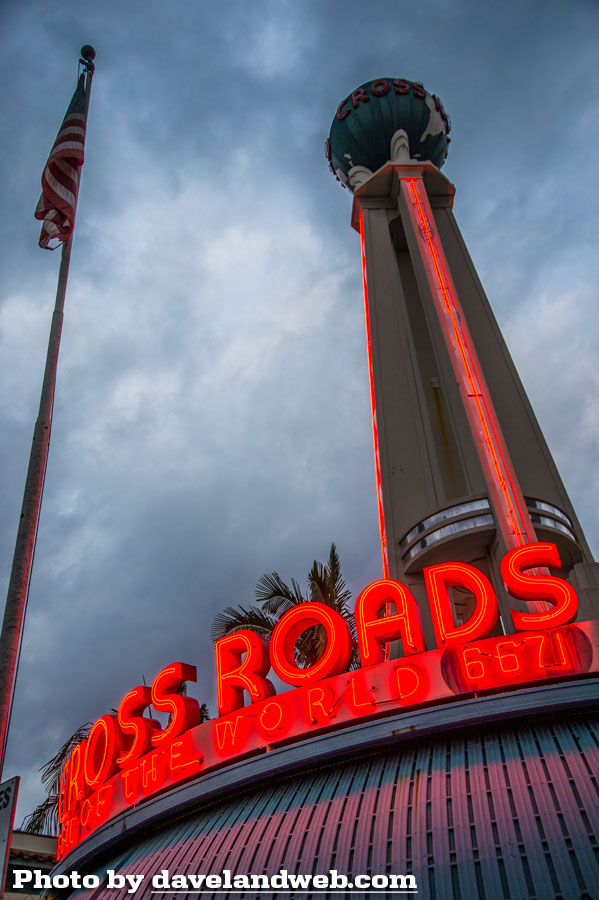 Yesterday I dumped you off at the Church of the Blessed Sacrament on Sunset Boulevard, which is next door to today's subject, the Crossroads of the World. This eclectic mix of architecture has become one of my favorite "new" locations to shoot in Hollywood. You can see the tower of the Church looming over the green neon sign that was still lit during my early morning run/photo shoot.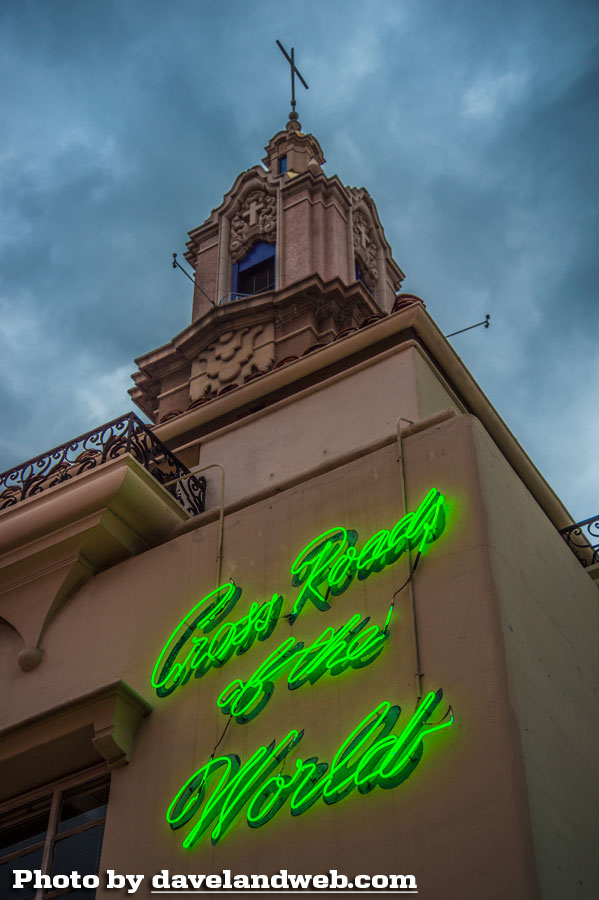 Here's the copy from a vintage ad touting this unique shopping center that opened in 1936:
The Smart Shopping Center on Busy Sunset Boulevard
The CROSSROADS OF THE WORLD brings to you such an ideal location — in the HEART of HOLLYWOOD, one of the busiest shopping centers in the world!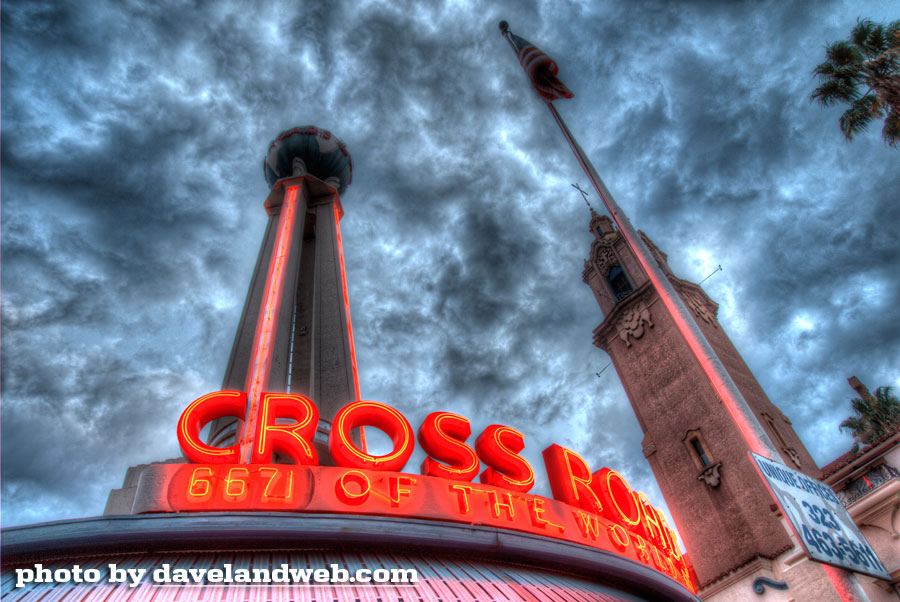 It offers to the real merchant an opportunity to place himself in the midst of a group dealing in the interesting things of all lands, and yet away from the distractions of modern traffic.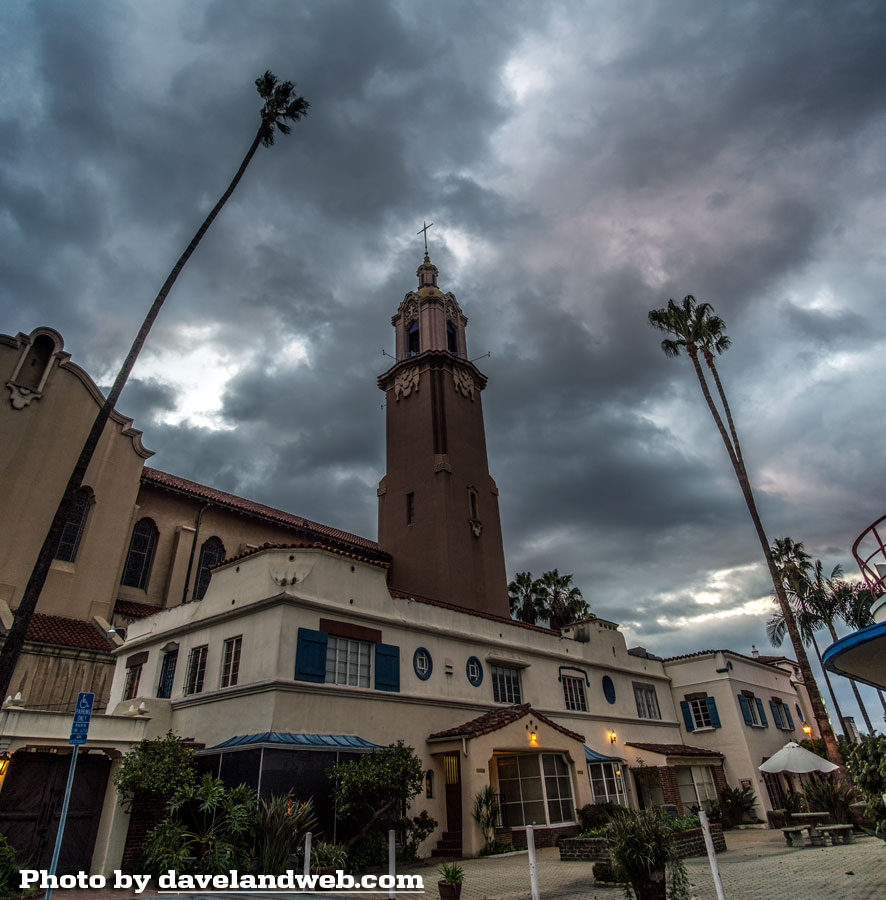 Here in one artistic group of shops and studios, in a setting of natural beauty, will be displayed the goods and services of the world.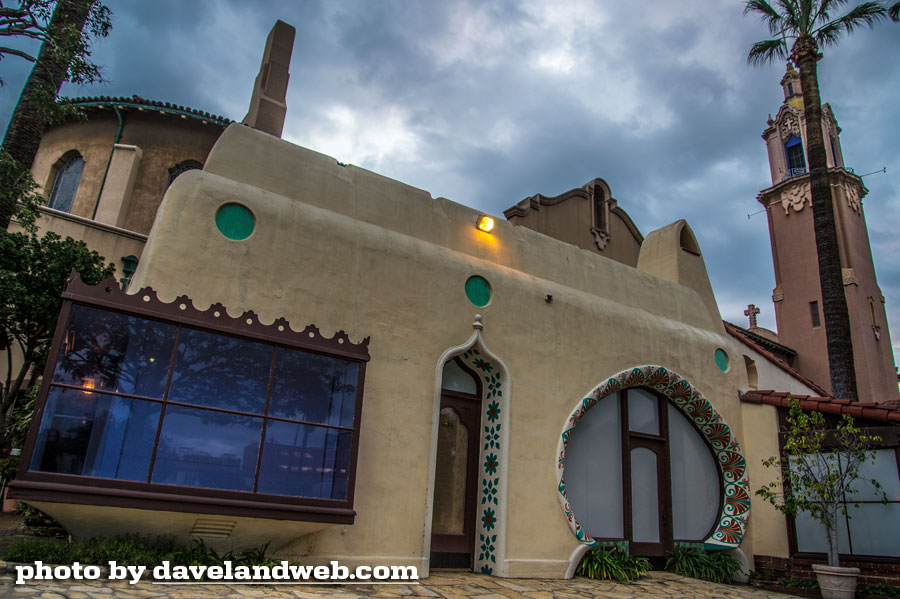 Here at the very core of one of the busiest shopping districts in the world, one can step into the quiet calm of Old World streets, away from the rush and confusion of traffic, and shop to the heart's content.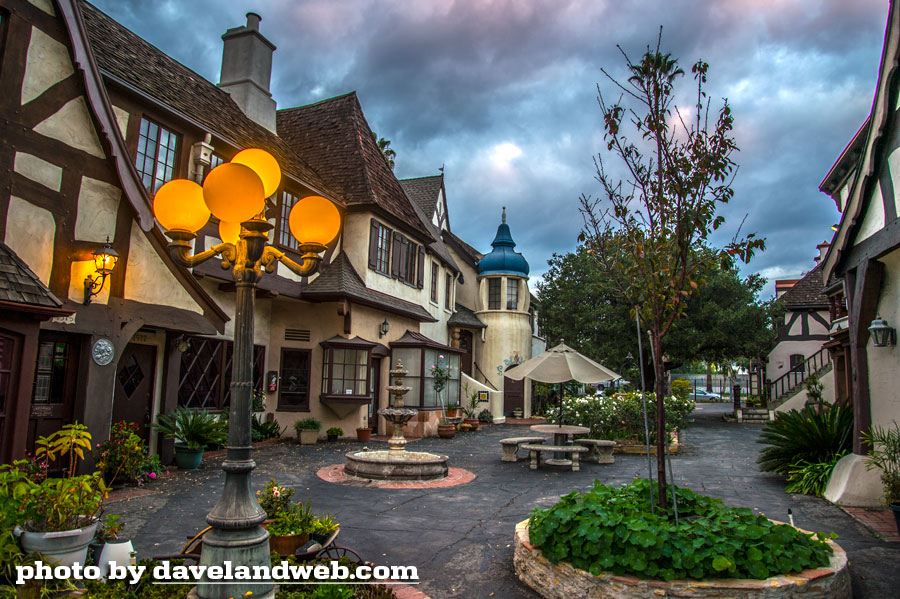 I wish I'd been able to shop here while it was still an interesting world market. I can only imagine what they had for sale here.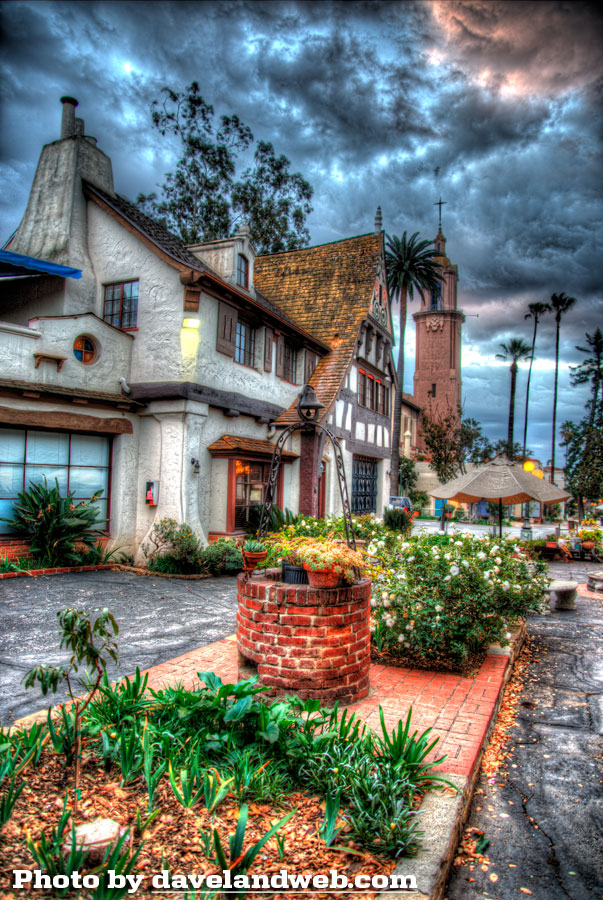 Venus de Milo…Crossroads of the World-Style!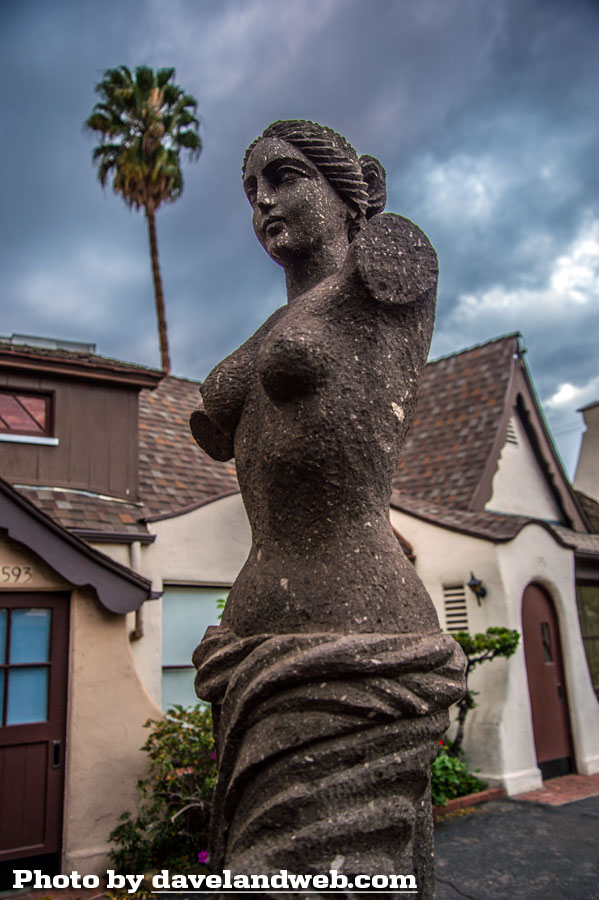 See more Daveland Crossroads of the World photos at my
main website.