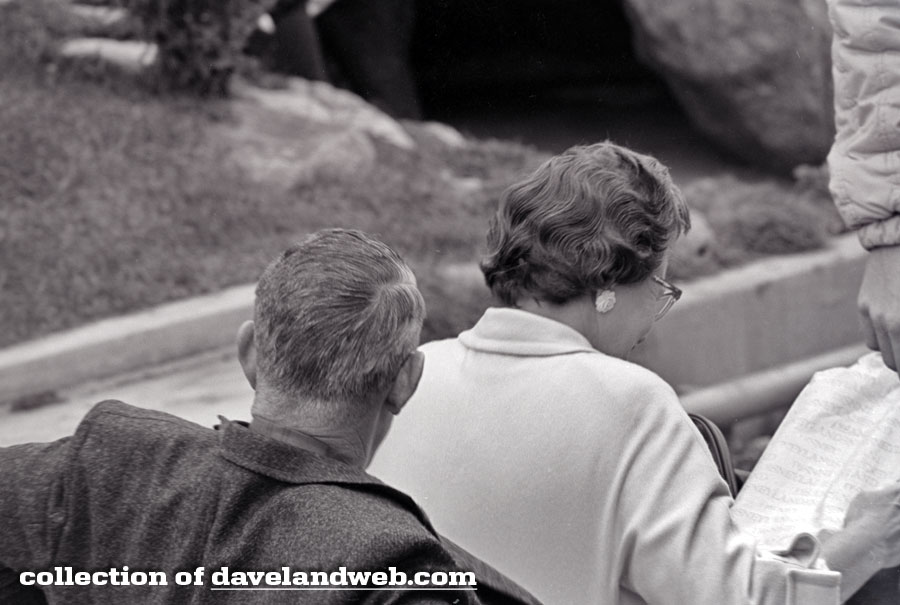 Today I look to my knowledgeable readers to help me date these undated 1960s 35mm negatives from a guest's vintage trip to Disneyland. I am presenting what I believe to be the 3 most helpful clues, beginning with a closeup of a Disneyland shopping bag, sitting in this lady's lap on the Matterhorn attraction.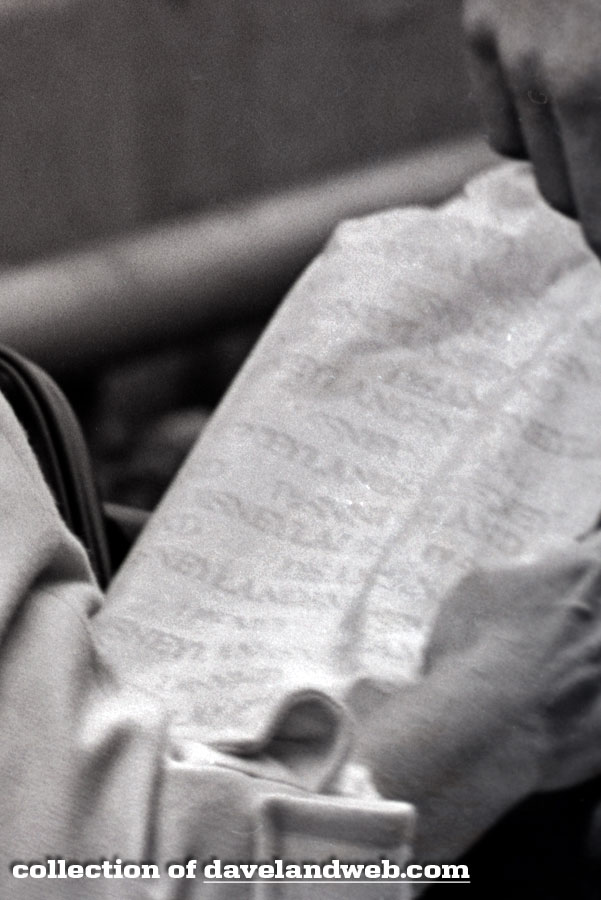 This may seem to be a regular vintage shot of the Teacups in Fantasyland, but looking at the background, you can see that Papotin's Revue is playing at the Fantasyland Theatre.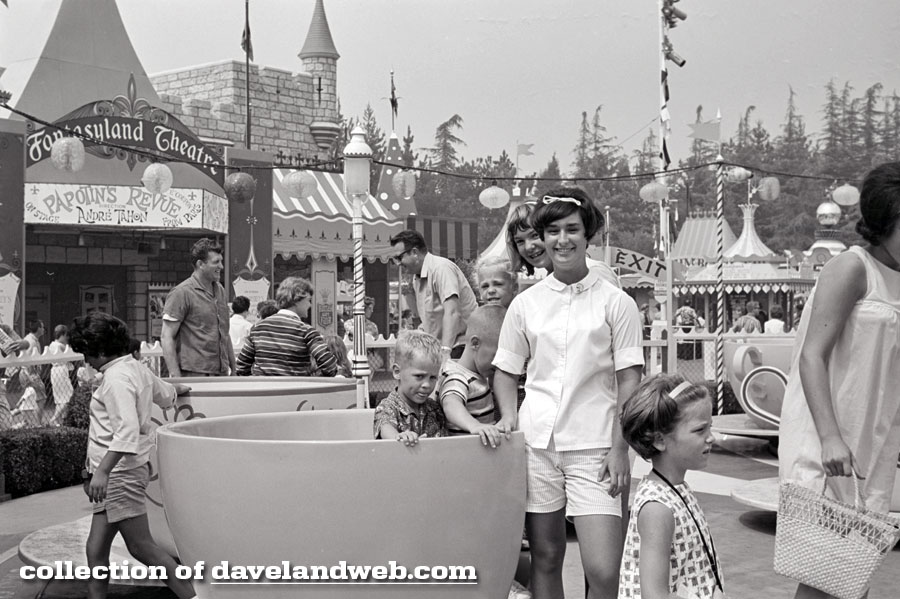 Not sure how many seasons André Tahon's show was featured here, but this might be the best clue of the bunch.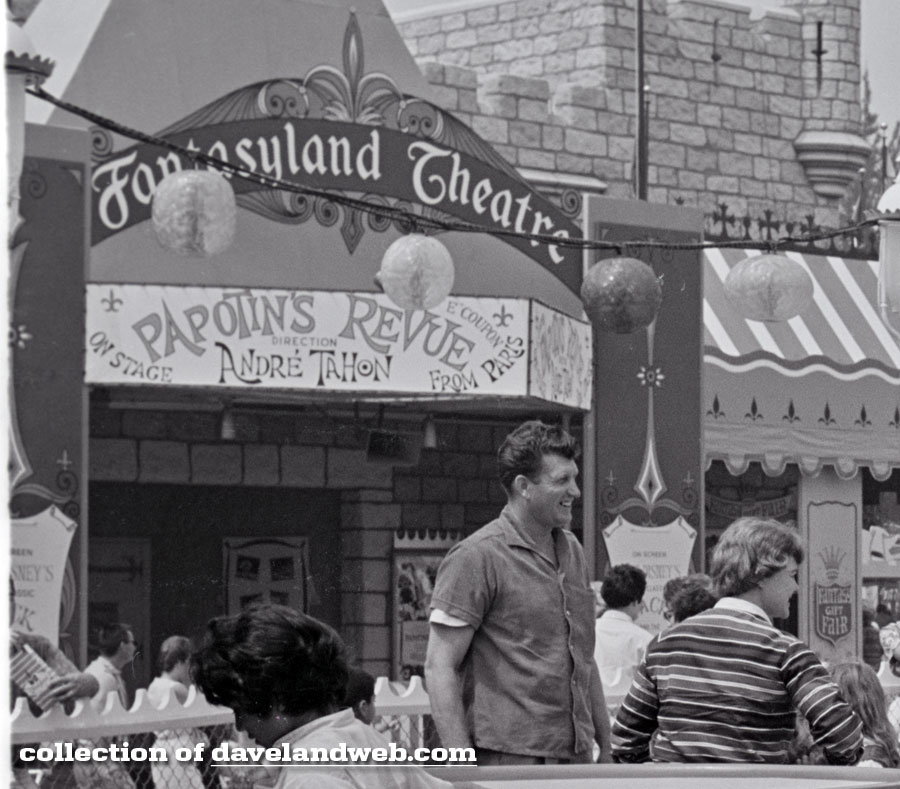 On Main Street U.S.A., a band with a "W" insignia is marching through Central Plaza.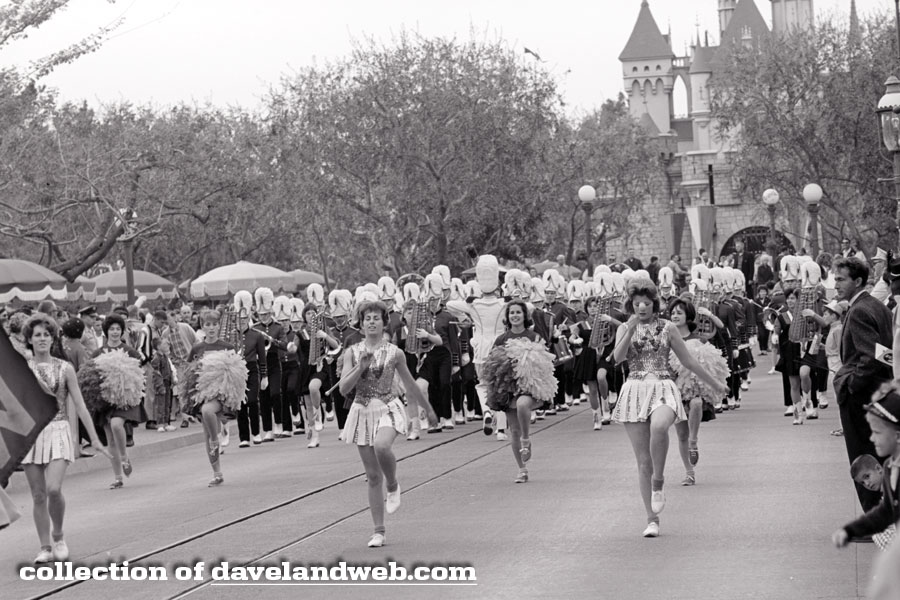 Zooming in to the right side, there appears to be some sort of Mickey Mouse Club paper ephemera.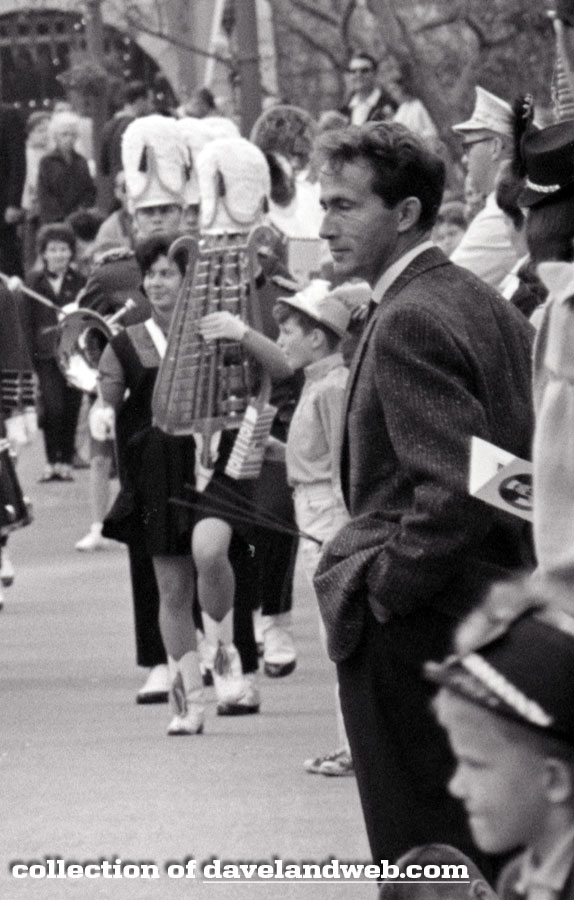 Are you up to the challenge? Think you can narrow down these slides to a particular year? I have faith that you can!
See more vintage & current Daveland Disneyland photos on my
main website.