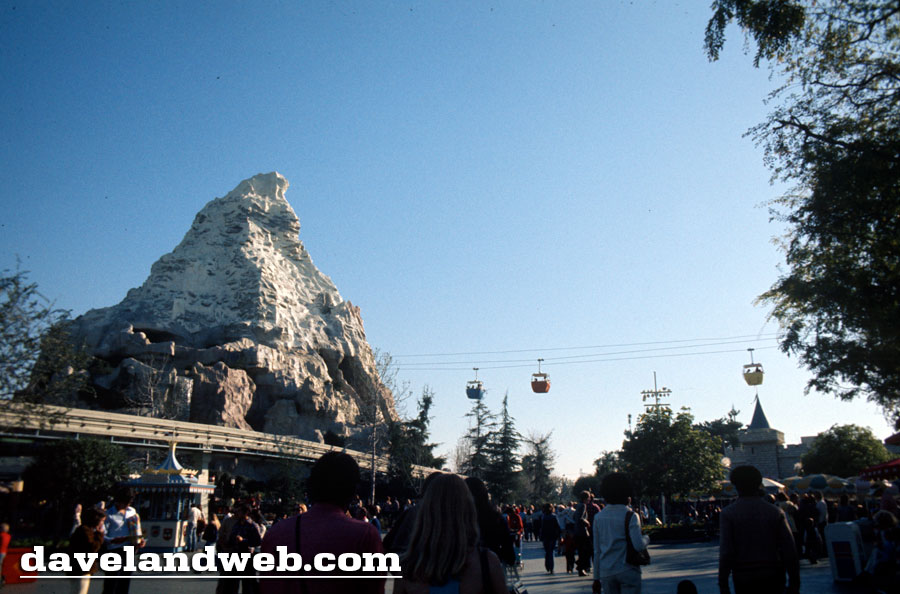 Back in Fantasyland, the Matterhorn, Skyway, and Alice in Wonderland attraction are just up ahead. However, our March 1975 photographer decided to take a hard right to visit the Chicken of the Sea Pirate Ship restaurant. I don't blame him; he only had seven more years before its destruction!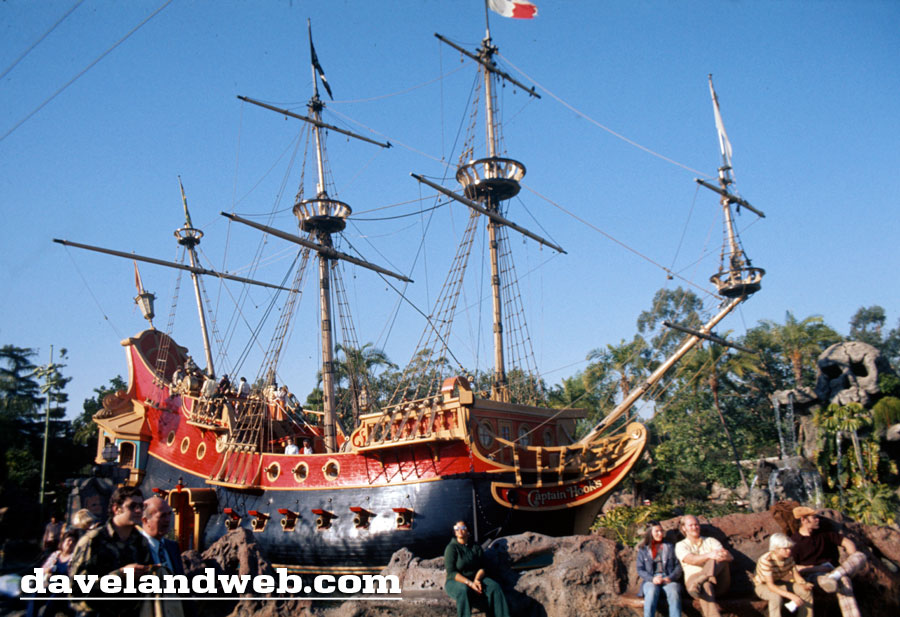 He was so enchanted by it, that he boarded a Skyway bucket to get an overhead view, which afforded him a shot of Storybook Land as well.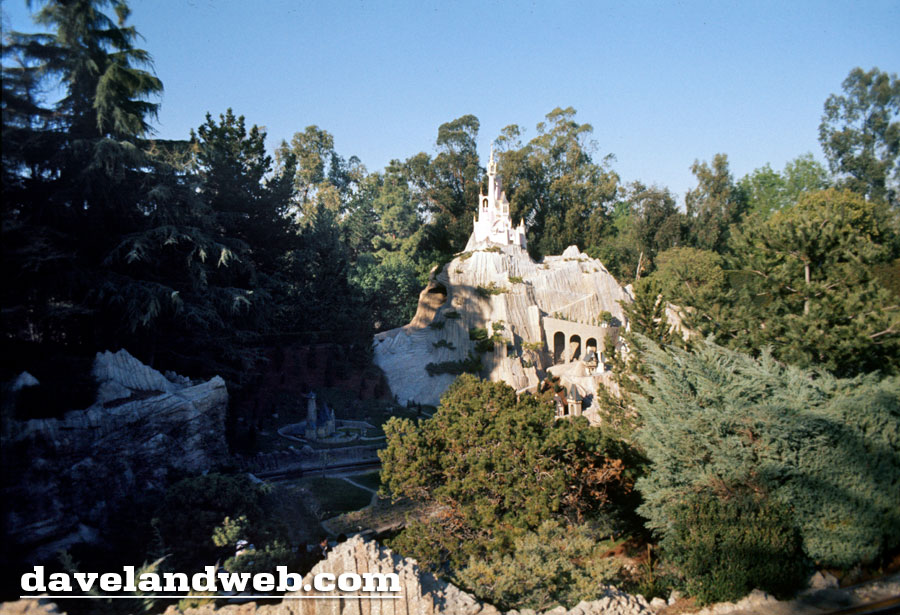 What a beauty.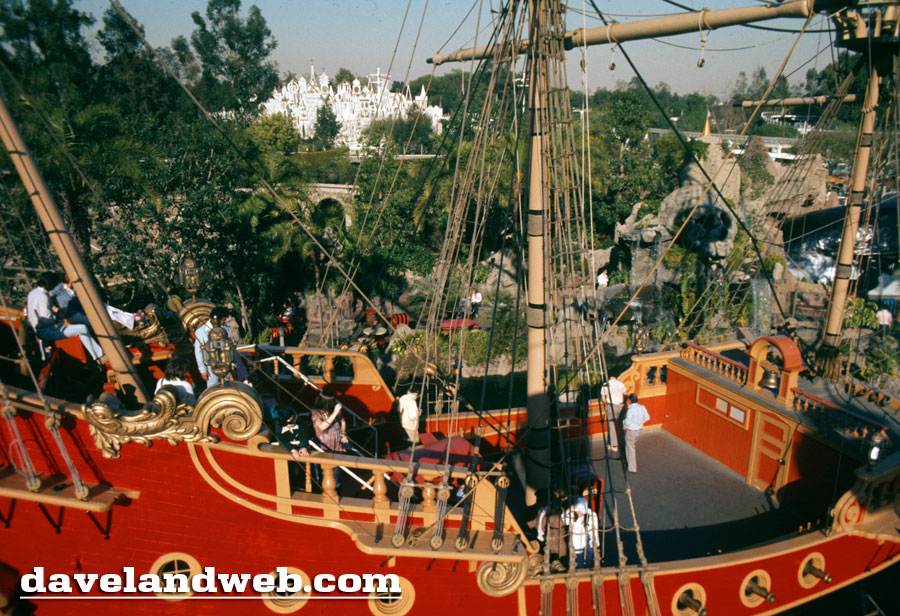 I think I actually miss the Skull Rock Cove detail more than the ship itself.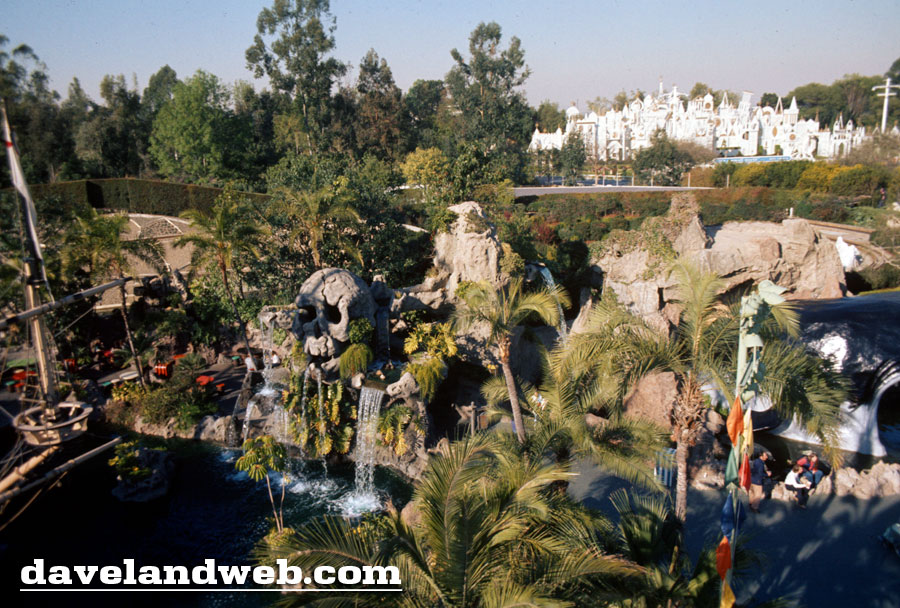 The small world façade seems so far away from the Skyway bucket.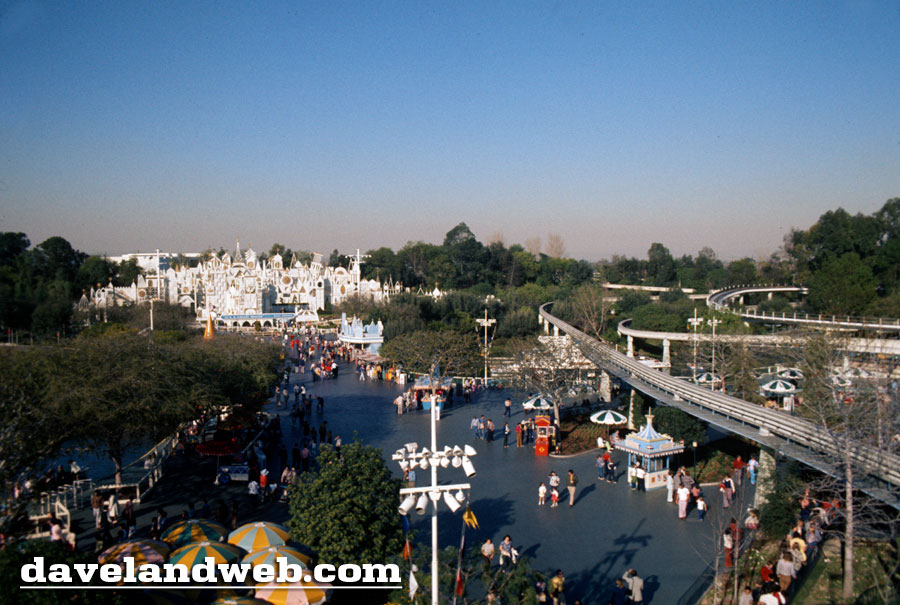 Cruising in for a land in Tomorrowland, the gleaming Blue Monorail is just below.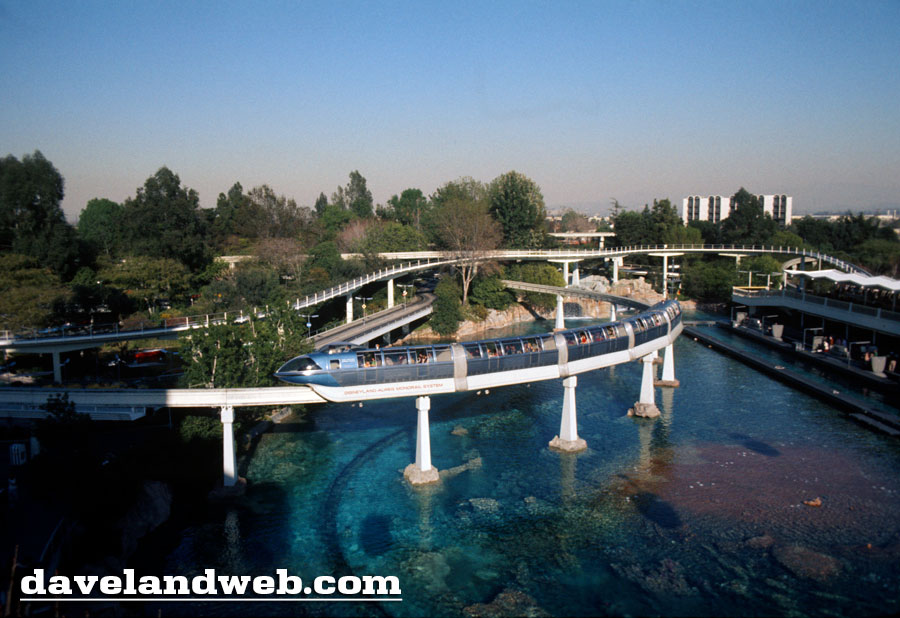 Gotta' zoom into this one: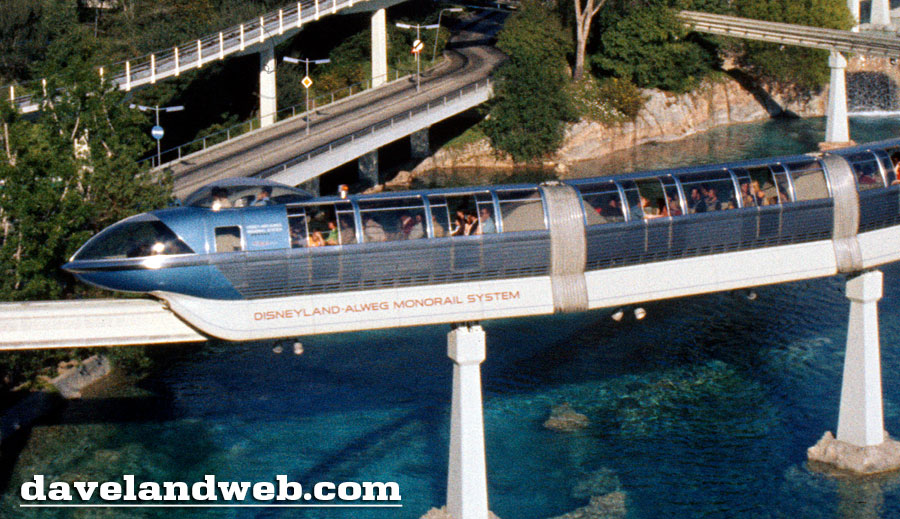 The subs, before Nemo was found.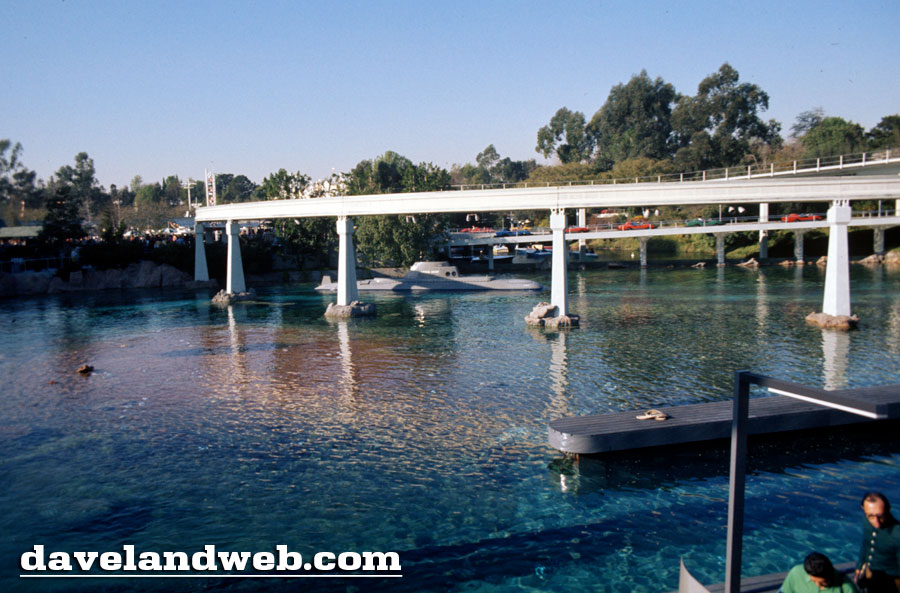 The Astro Jets/Rocket Jets, back when this semi-off-the-shelf attraction had a little pizzazz because of its height: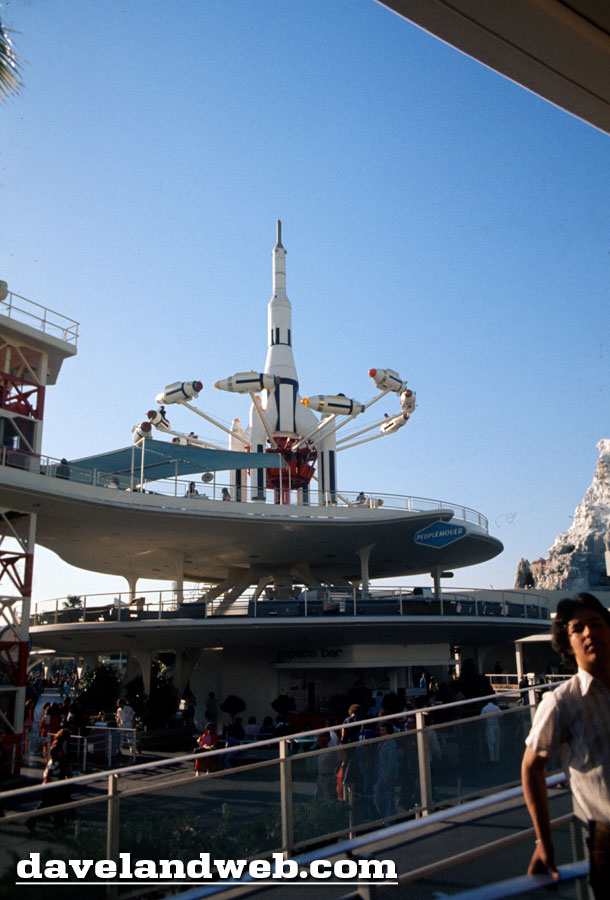 Back in Central Plaza, the Omnibus gives us one last little taste of Main Street, circa 1975.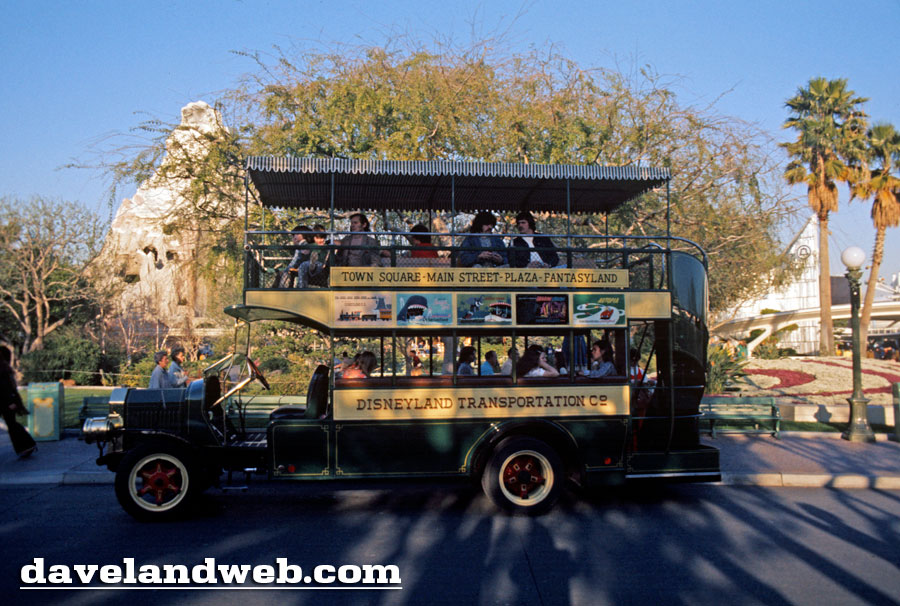 And that, dear readers, is the last of this series' images. I leave you with this stunning view of the Tomorrowland entrance, back when it was...stunning.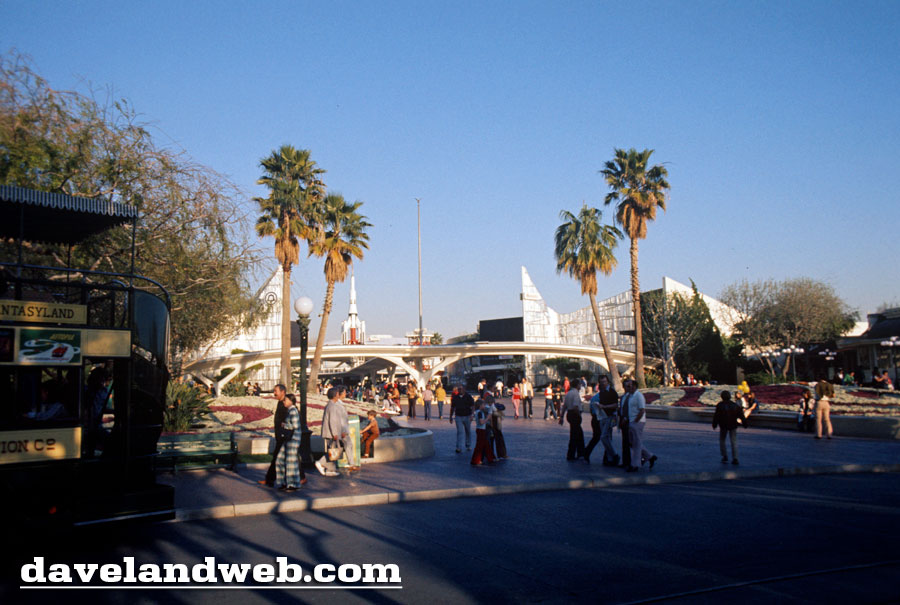 See more vintage and current Disneyland photos on my
Disneyland web pages.