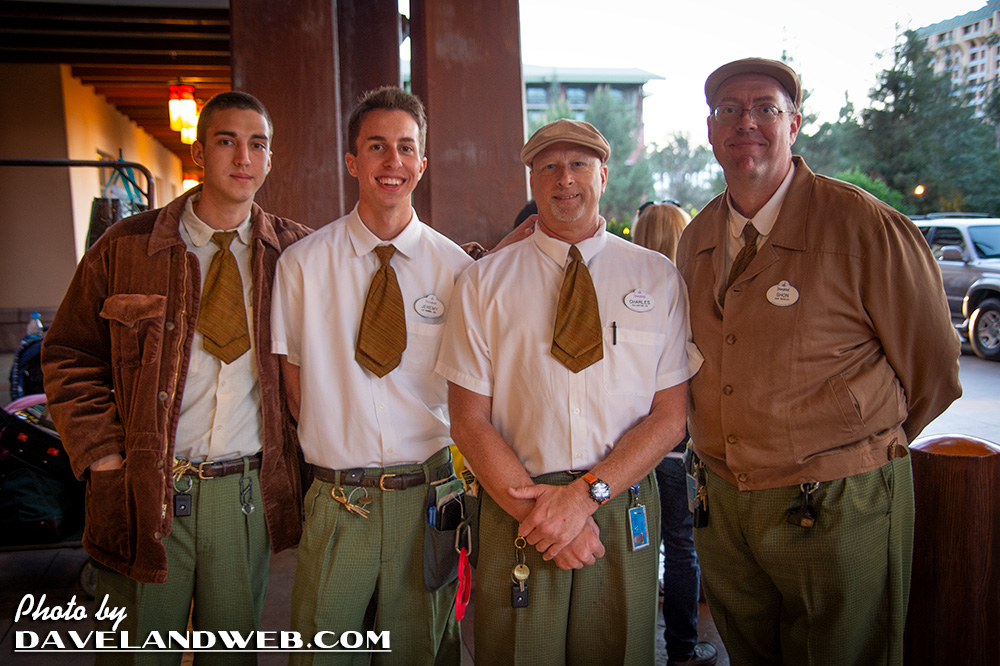 I was beginning to go through withdrawals as it has ALMOST been two months since my last visit to the Happiest Place on Earth! Arriving the night before Mickey's Halloween Party, I had planned to meet my friends D&G and finally try Flo's V-8 Cafe. Cutting through the Grand Californian (because I just love seeing that hotel, even if I'm not staying there!), I ran into D&G who were parking their car there. They introduced me to some of the valets who are (typical of most Disney cast members) super nice and attentive to the guests.
Flo's did not disappoint. Besides the atmosphere and decor, the food was actually quite tasty.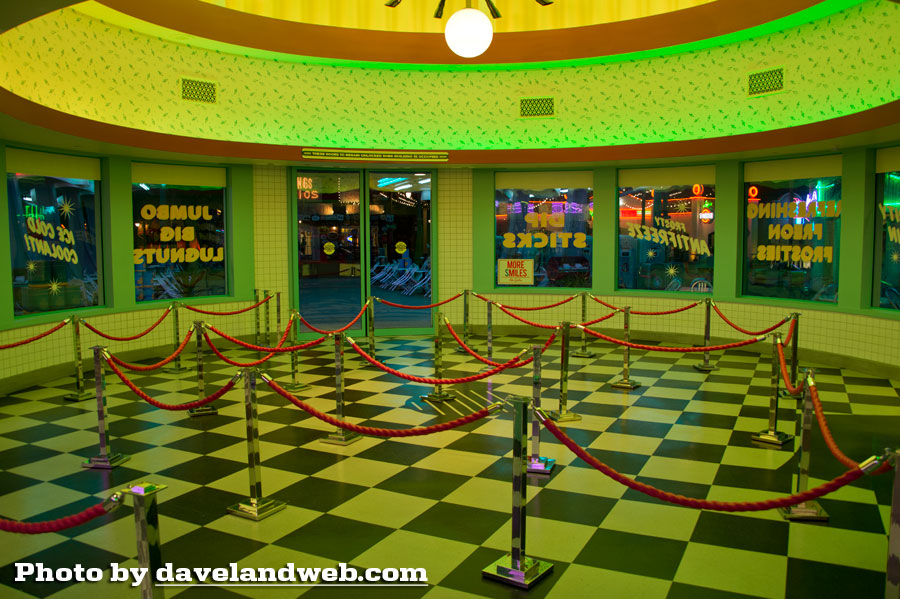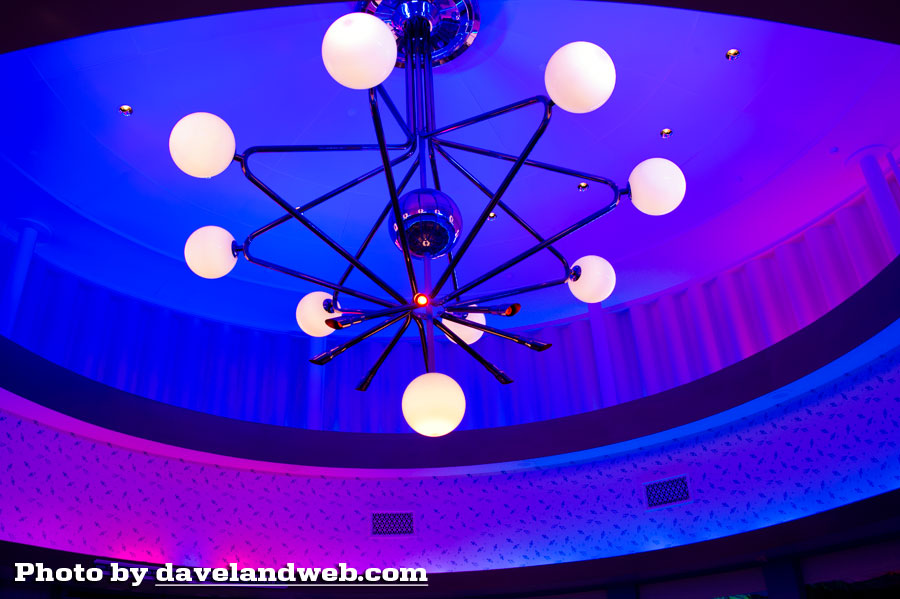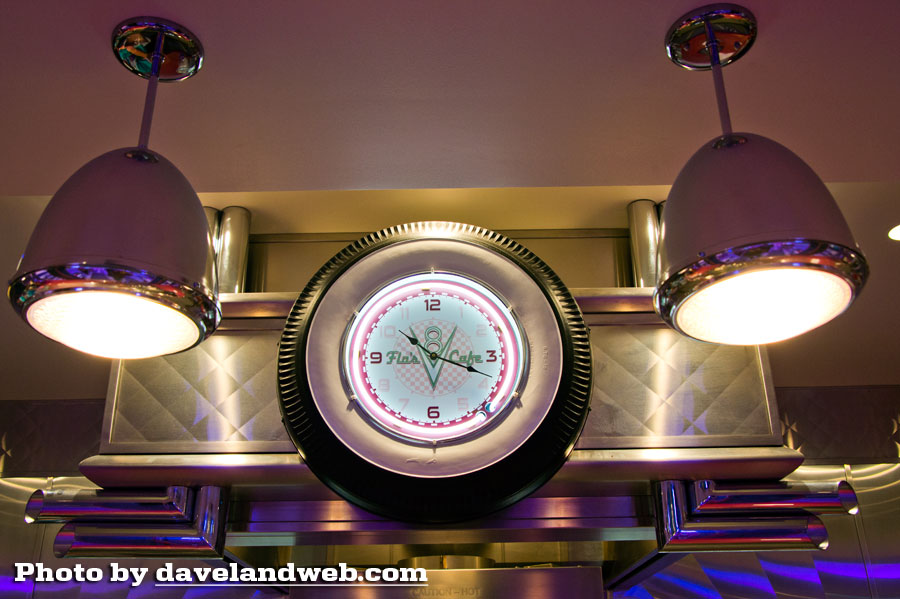 Once again, a very friendly staff! You could really sense the camaraderie. Even the cashier was helpful with suggestions and genuine banter. Every bit adds to a positive experience.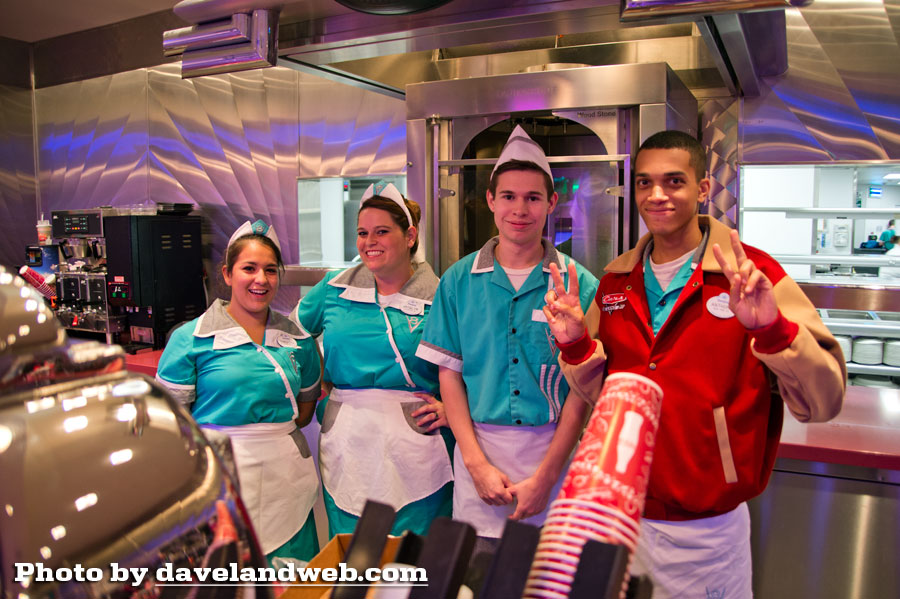 Love the menu boards!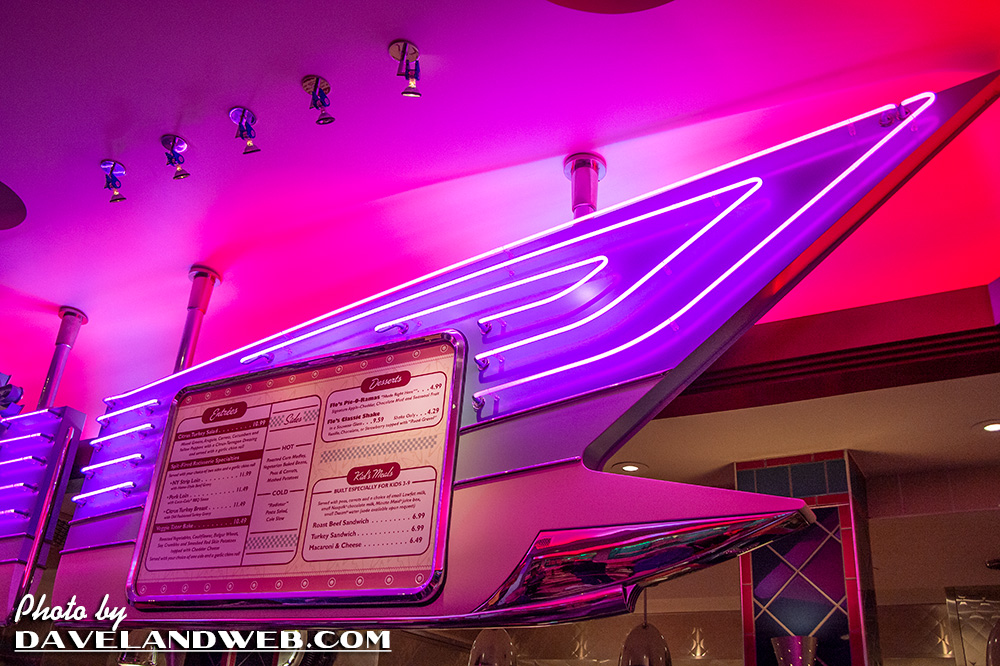 I ordered the Pork Loin, which came with a roll and two sides. The pork itself was just a smidge dry, but the bbq sauce more than compensated for that. The cole slaw was fantastic; instead of being mired in mayonnaise, it had more of a tangy/vinegar "sauce" to it. Right up my alley!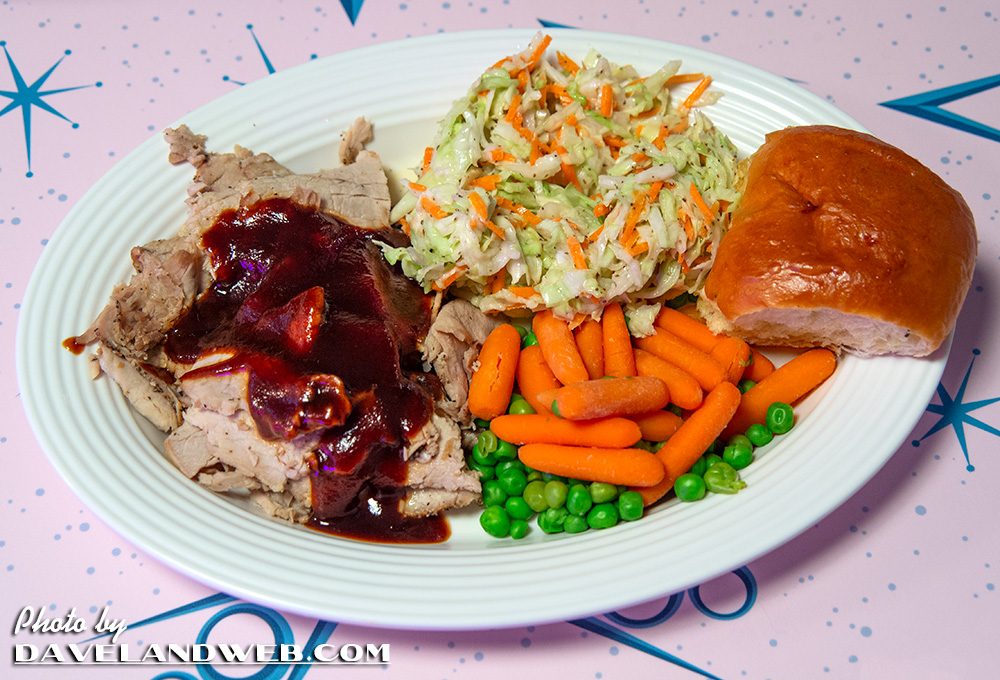 There are plenty of spacious dining rooms, with lots of small (and not so small!) details to marvel over: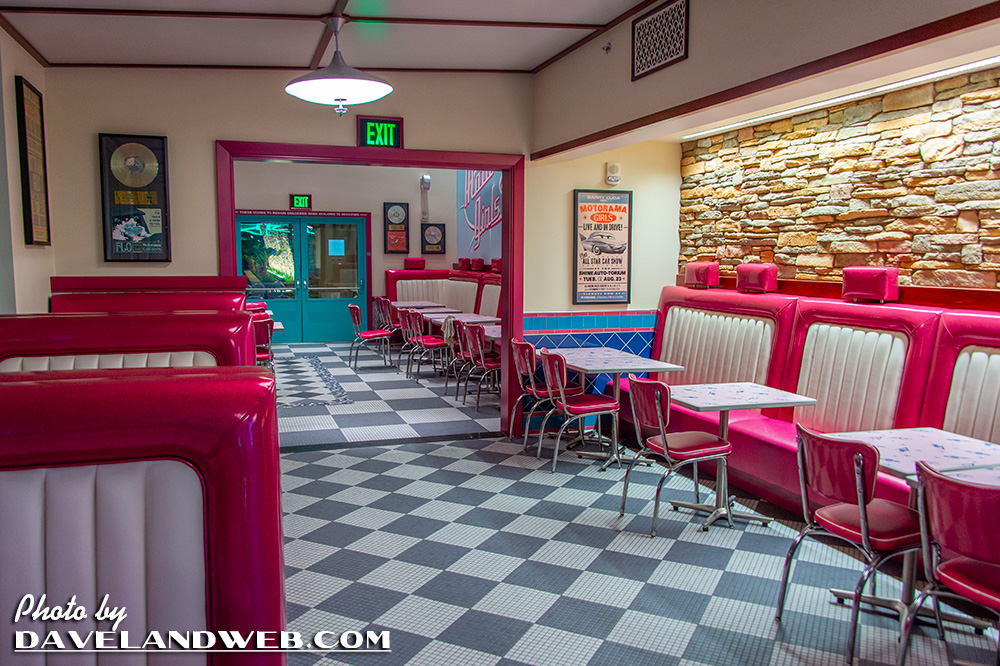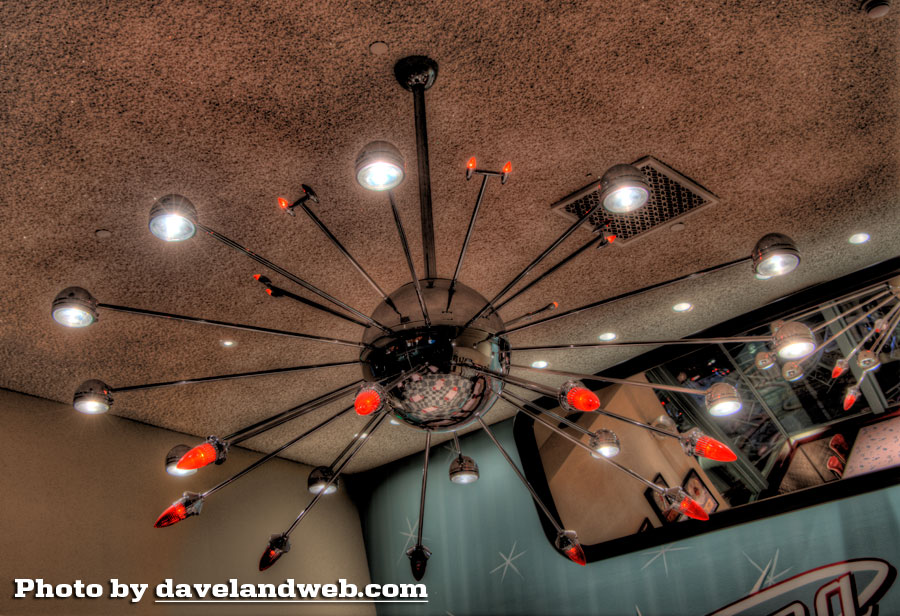 Even the wallpaper is themed: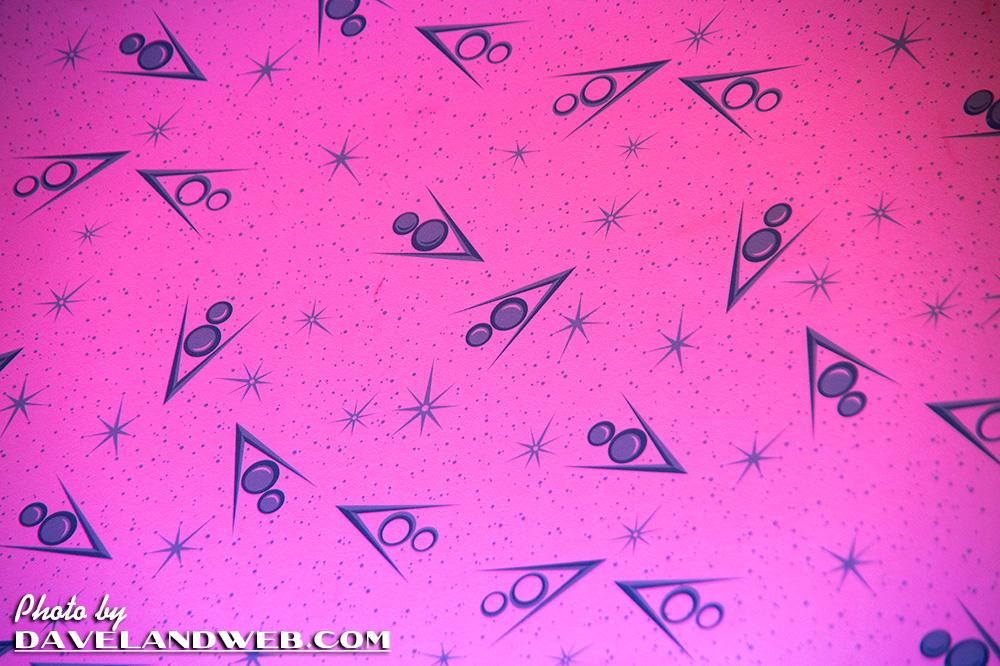 How about a rear-view mirror like this? I don't think you'd miss much!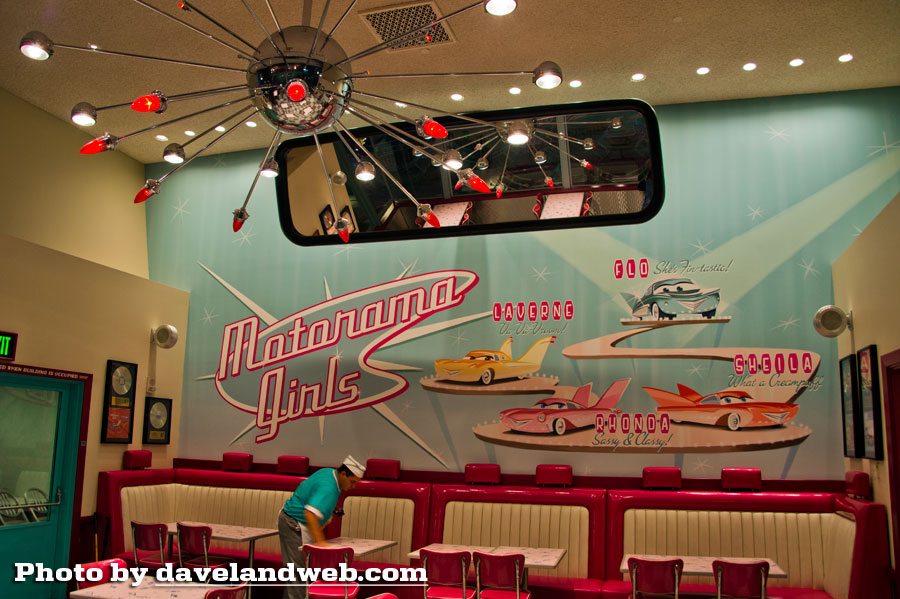 What a view!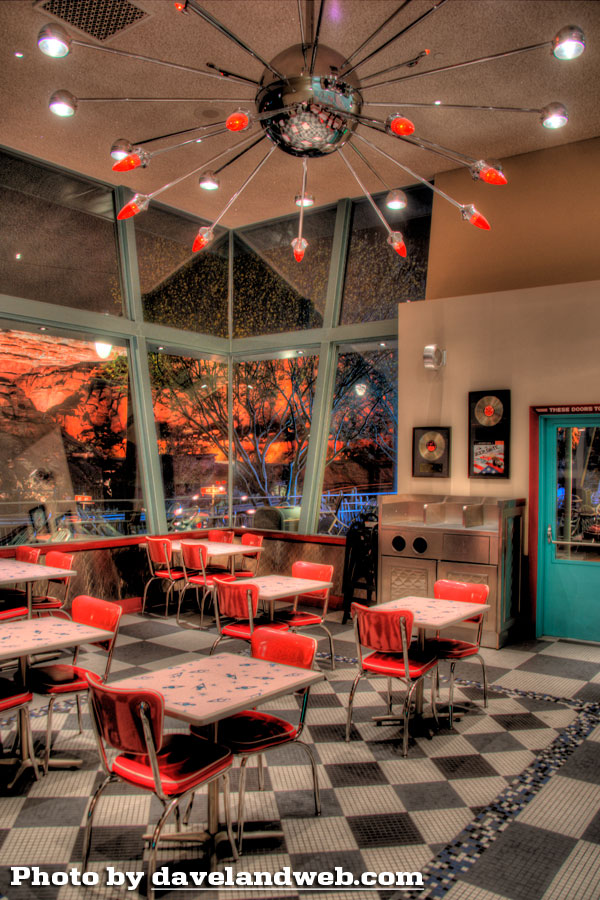 By the time we were done eating and gabbing, the park was closing down. I snapped a few Cozy Cone shots while exiting: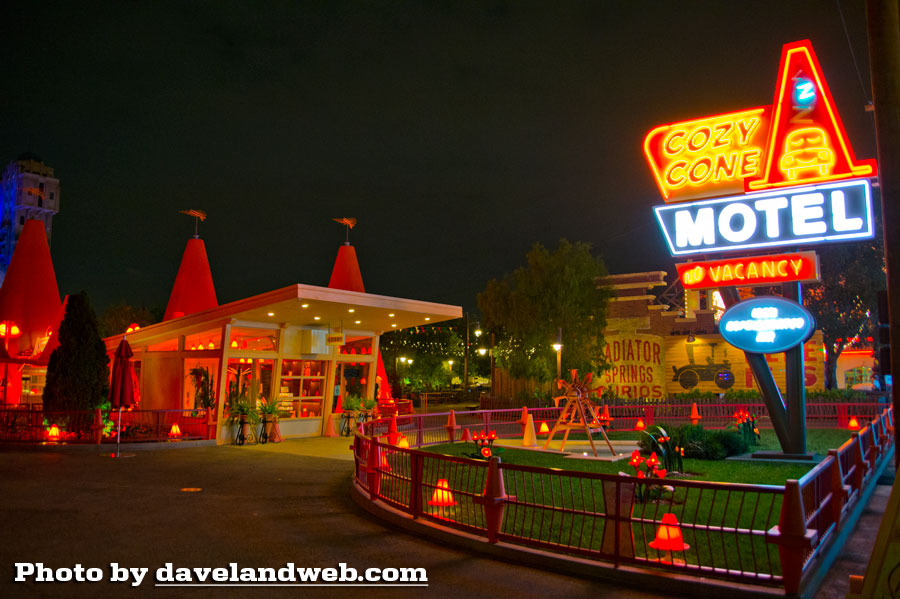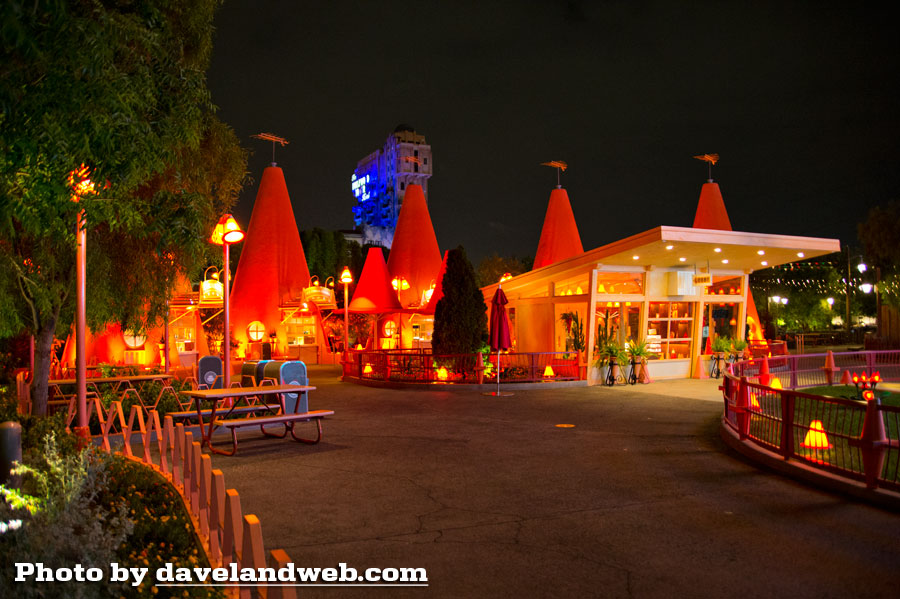 Come back tomorrow for more trip report fun!
See more Disney California Adventure Flo's V-8 Cafe photos on my
Flo's web page.