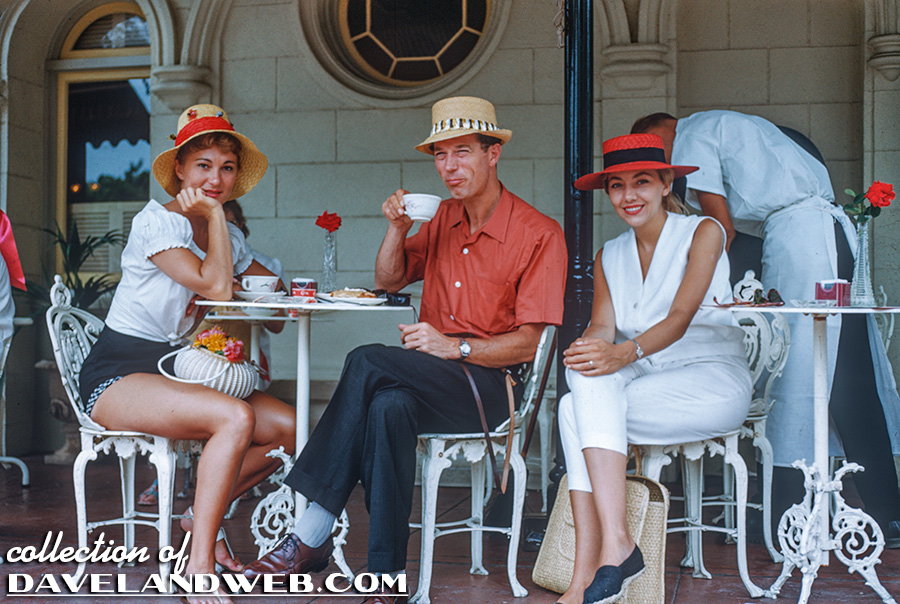 Many have rejoiced that Starbucks has entered the Disneyland Resort with a Buena Vista Street location. Good coffee is nothing new to Disneyland, though. Although the current watered down sludge on Main Street has been complained about for years, "back in the day" it was a different story. Once you entered Town Square, you could enjoy a delicious cup of Maxwell House Coffee (from 1955-1957) or Hills Brothers Coffee (1958-1976). After that, you were pretty much screwed if you had a real java fix that needed to be tended to.
This June 1959 photo shows three guests getting their caffeine at the Hills Brothers Coffee House Restaurant. They look as if they are ready for Dapper Day. From a vintage 1960 Vacationland Magazine comes this tantalizing ad copy: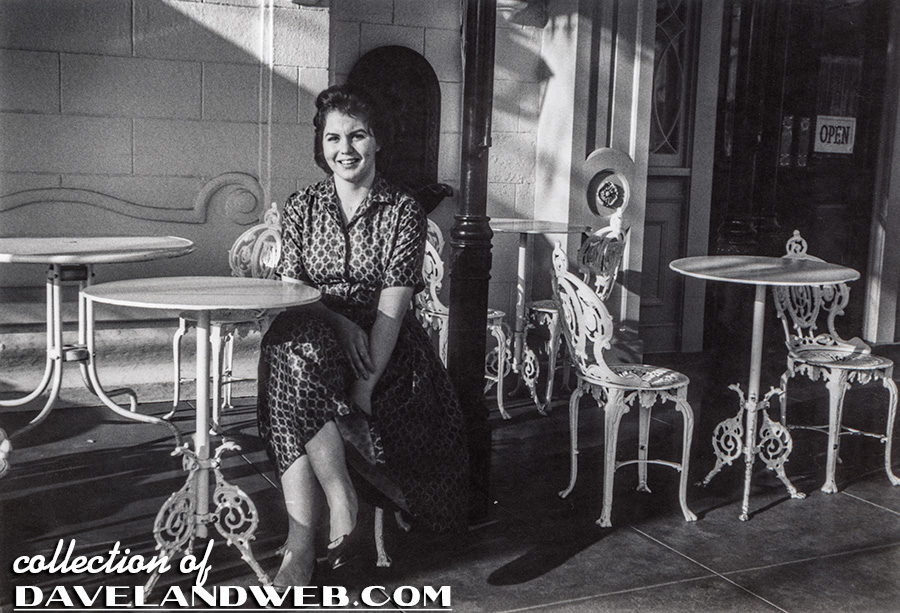 HOORAY FOR DISNEYLAND. And for Hills Bros. Coffee Garden—where Disneyland vacationers pause to enjoy freshly-made sandwiches and a variety of delectable desserts and beverages. Here's where you relax with richer, stronger Hills Bros. Coffee. Piping hot or icy cold. And youngsters recharge with nourishing cool drinks.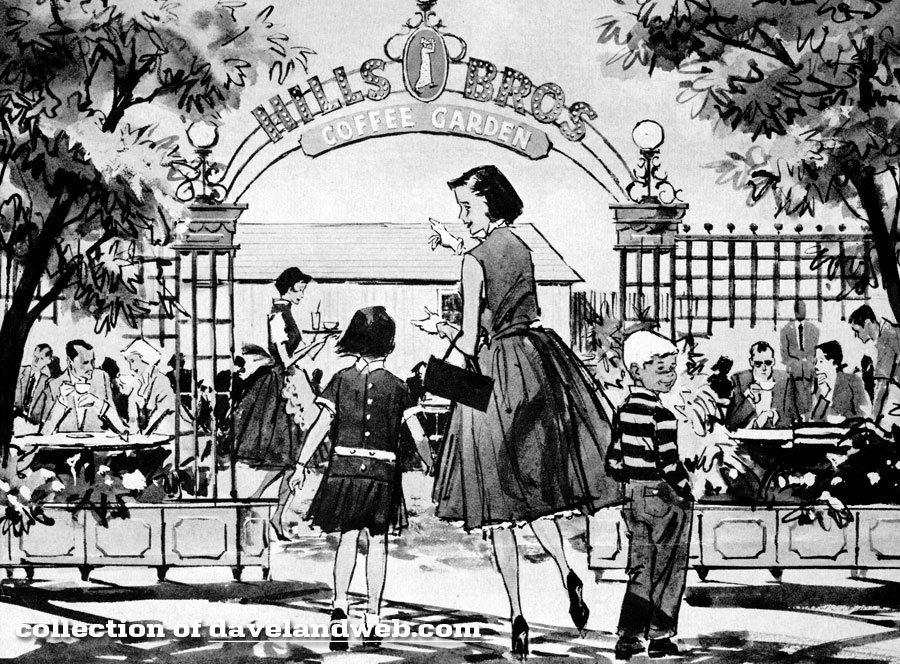 So when in Disneyland, visit Hills Bros. Coffee House and new Coffee Garden on Town Square at the head of Main Street. Ah, good fun—and good refreshments.

Today, this location sells Disney souvenirs. With the Emporium right across the street, it seems like a poor choice to have this beautiful location being wasted as yet another bland retail shop.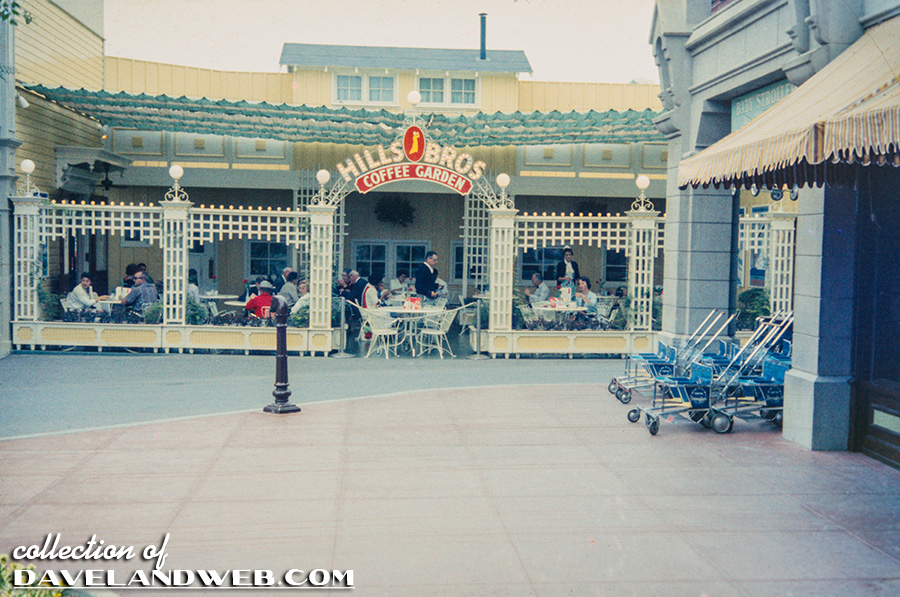 Can you imagine the great people-watching you could do here while eating breakfast and sipping coffee? You could see practically every person that entered the park.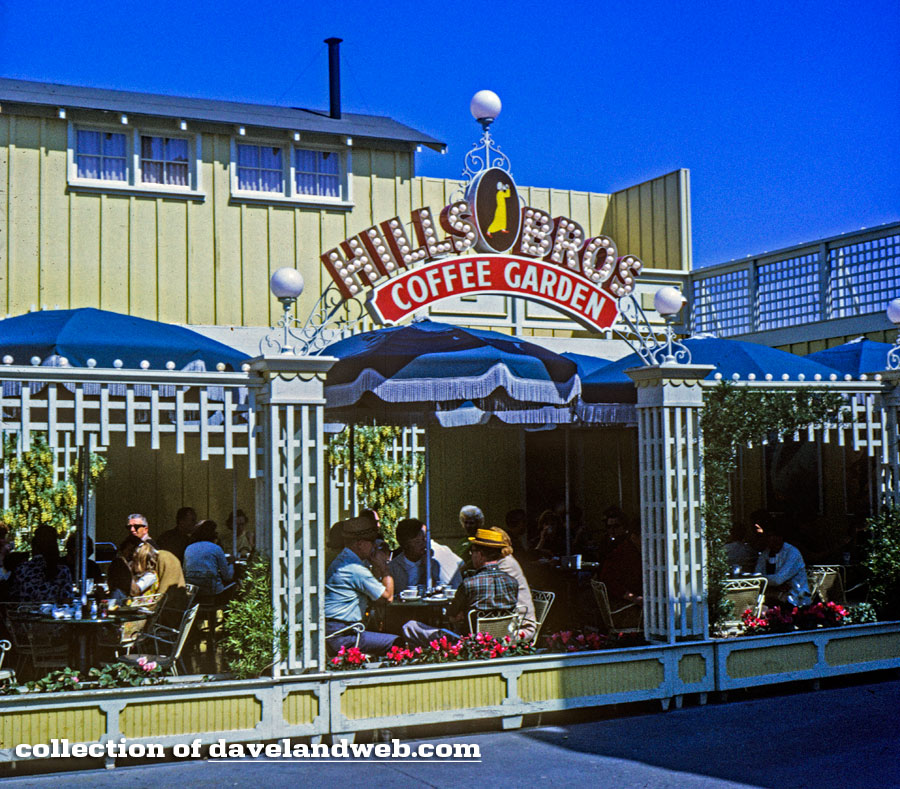 Through the miracle of
The Major's
Wigglevison©, you can get a You-Were-There feeling from this August 29, 1965 image. You can almost smell the beans!: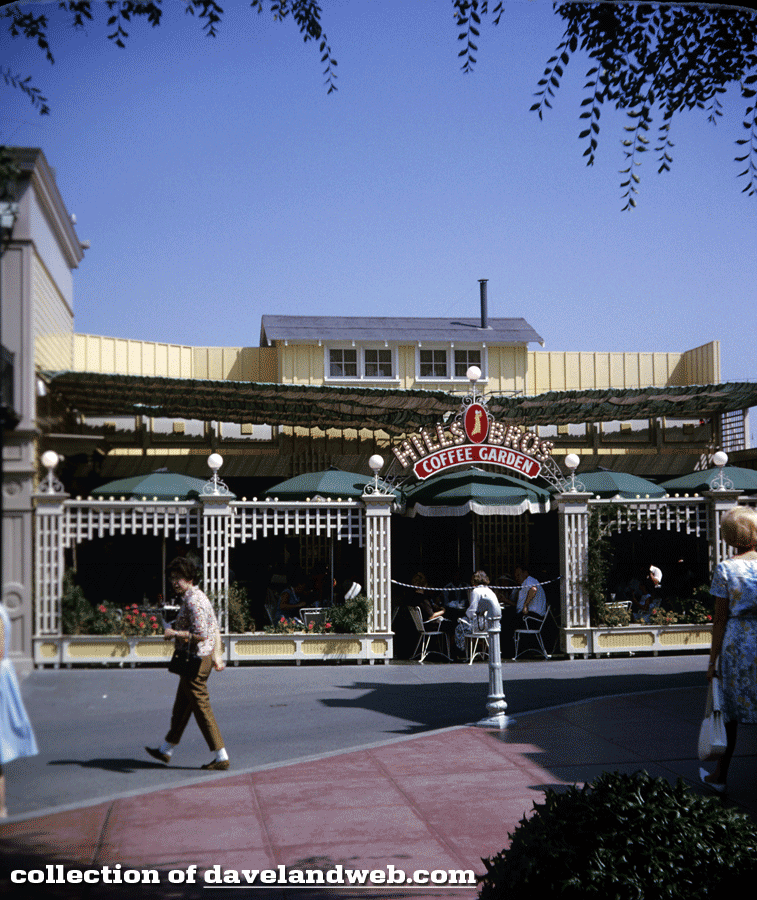 See more vintage & current Disneyland Town Square photos on my
Town Square web page.