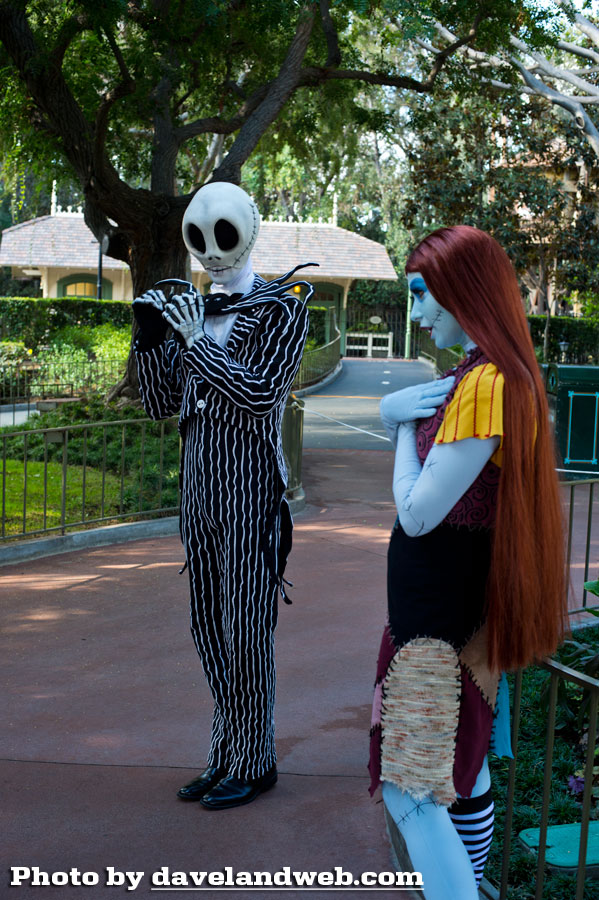 At the Haunted Mansion, Jack and Sally were at nearby Magnolia Park, greeting guests. The Mansion was in its annual full-blown Skellington mode; even the Fastpass area was decorated for the season.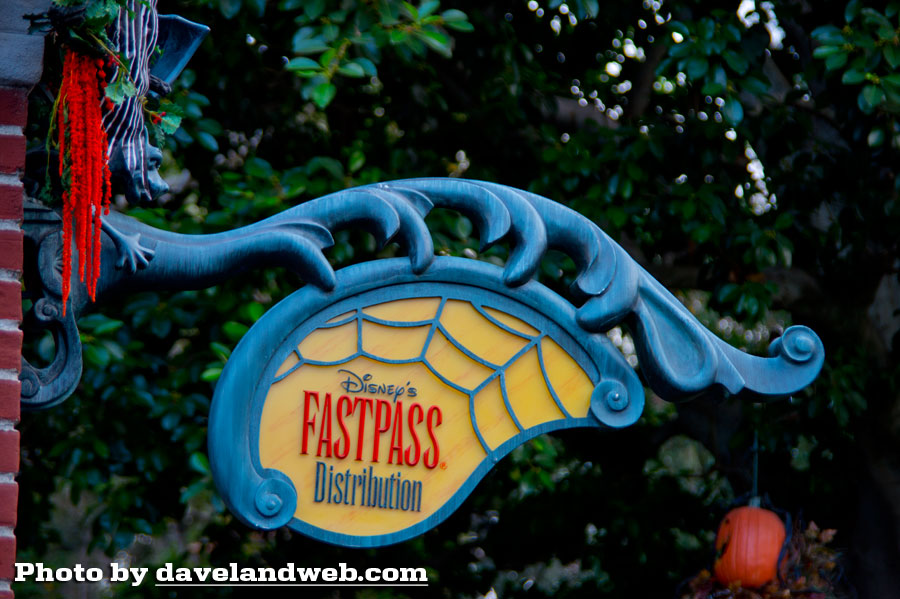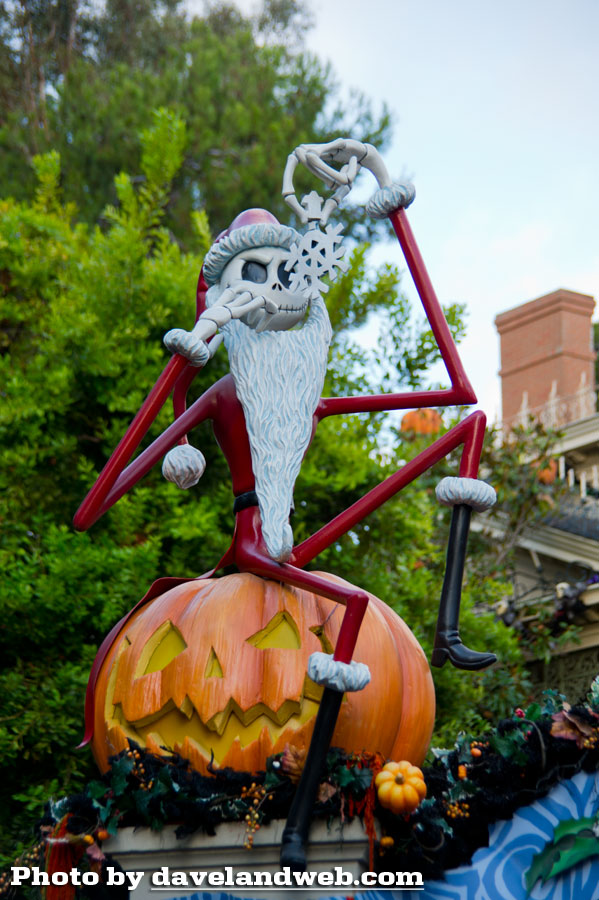 This was probably the coolest detail; the freshly escaped grave of Sparky from "Frankenweenie." This one should stay all year long; it's a keeper!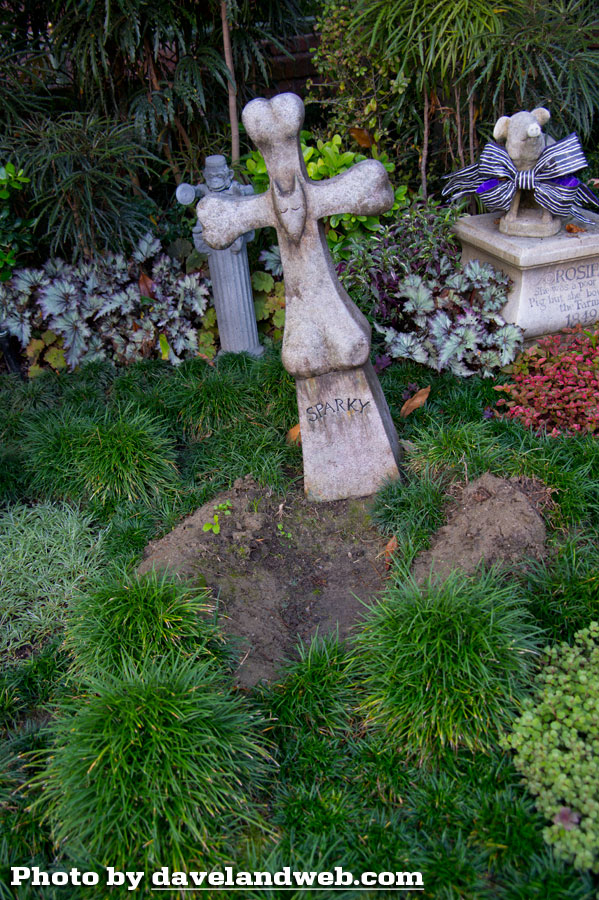 A little Faux-D® to shake things up this morning: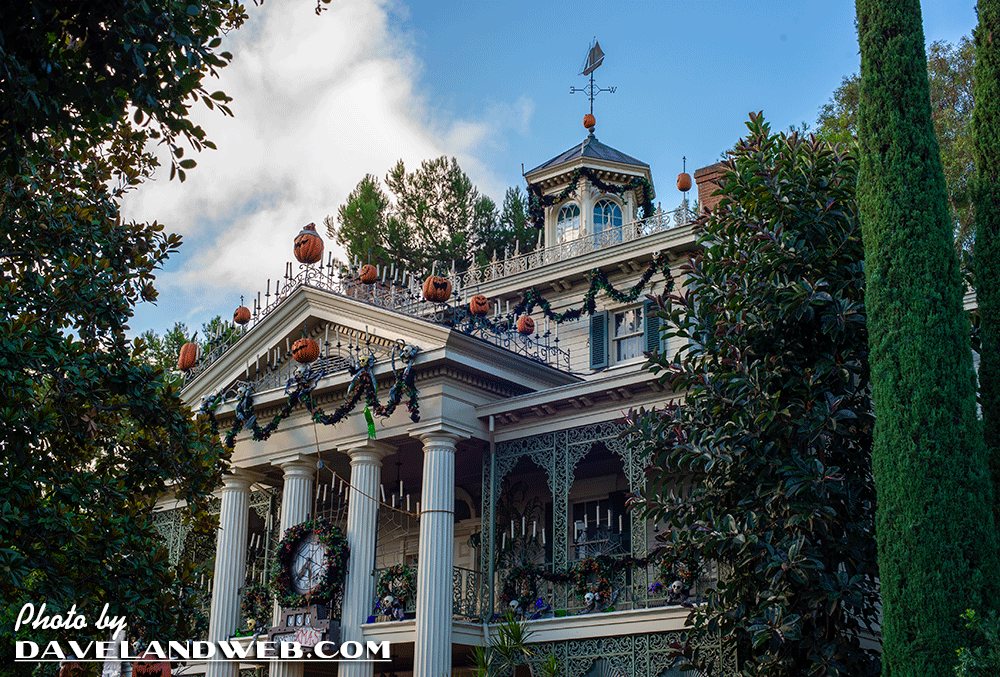 At night, The Mansion really shines: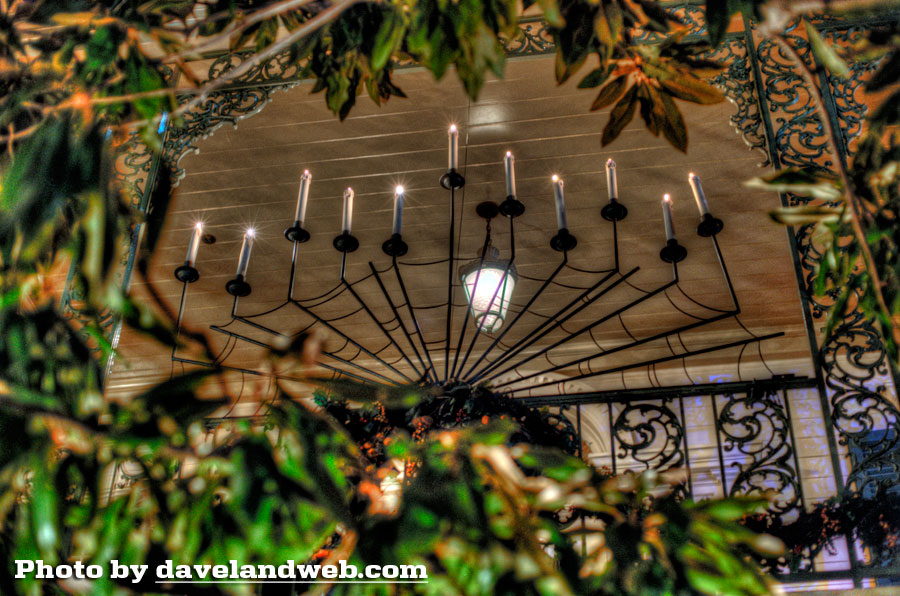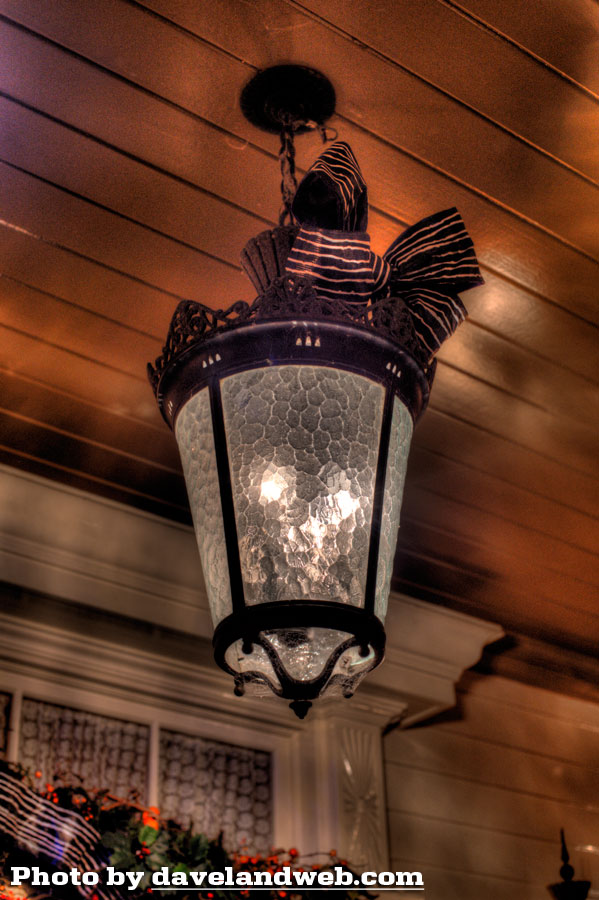 In the elevator, this sweet little stained glass panel begins to change...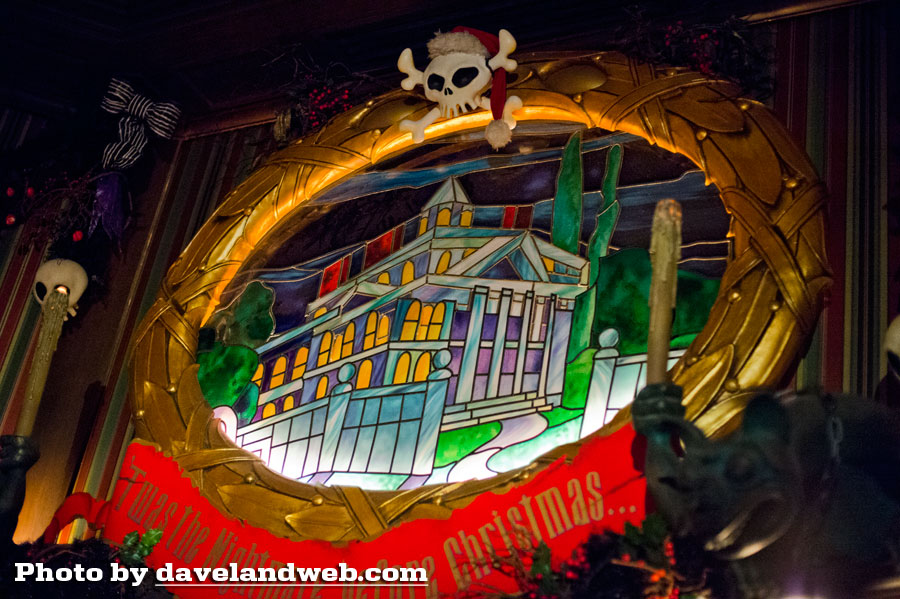 into this scary little creature; I wonder if he's organic?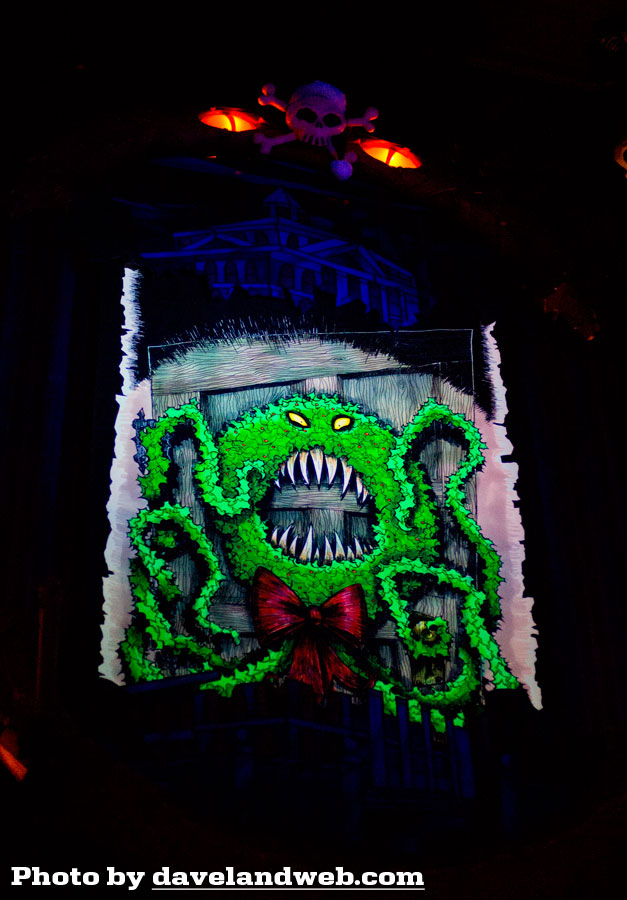 The hallway changing portraits look better than ever; clear, bright, and colorful. You can see the other three on my
website
.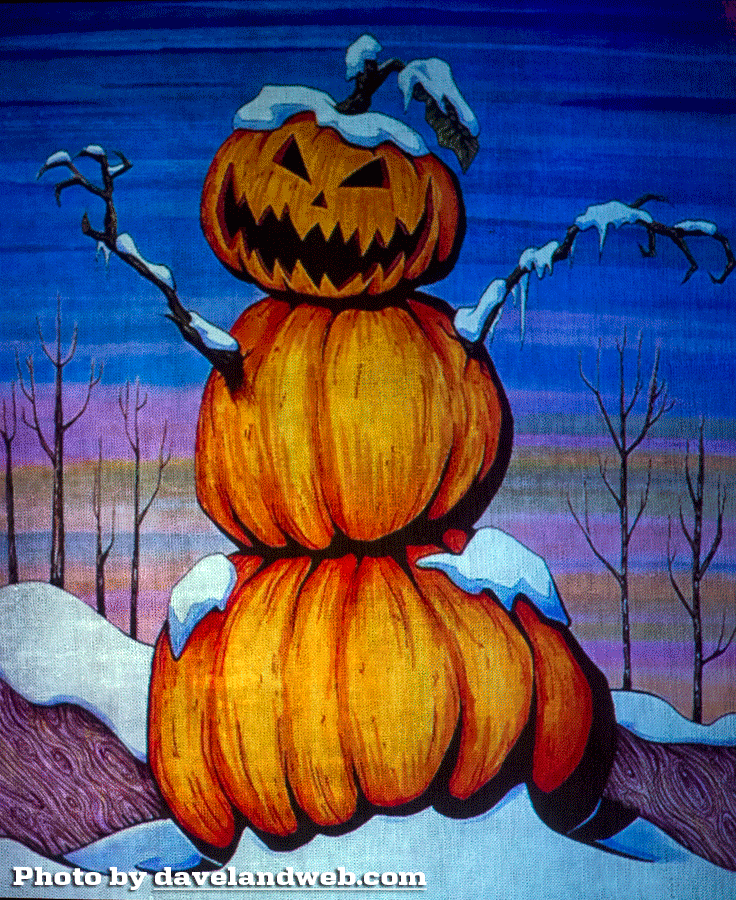 This band of creeps across from the portraits is another favorite detail of mine: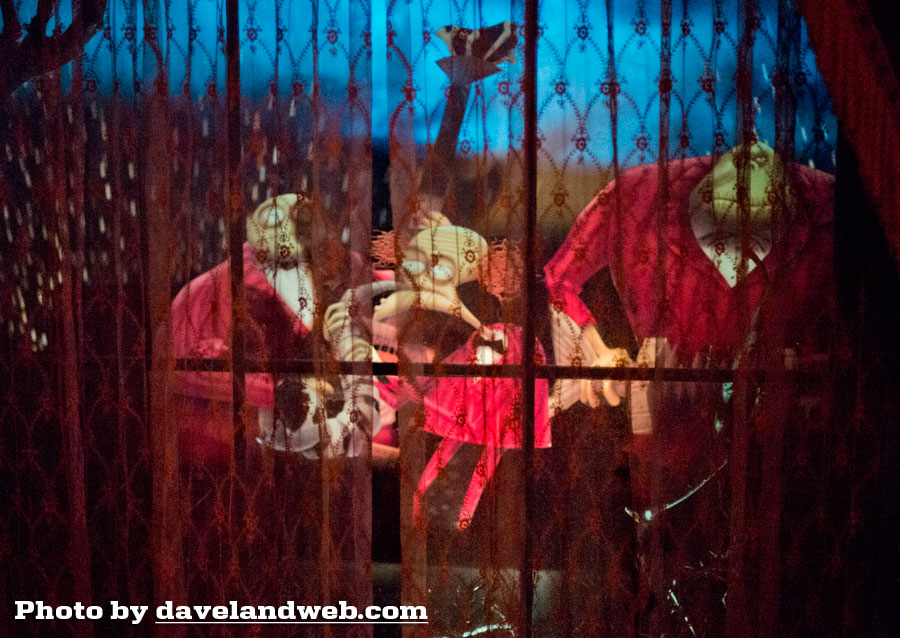 A few more favorite sights as you approach the loading queue: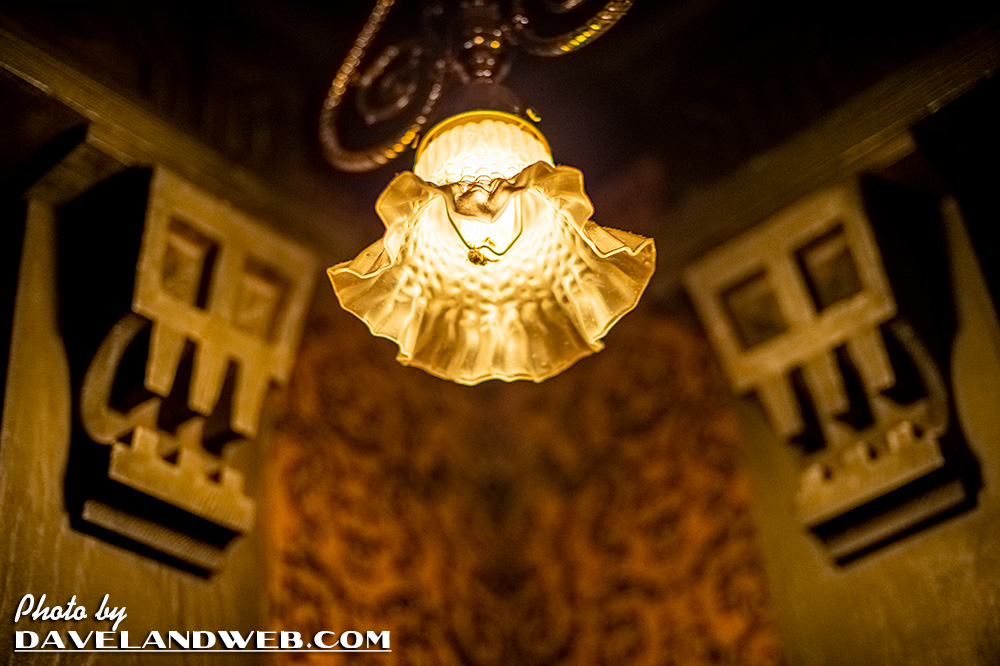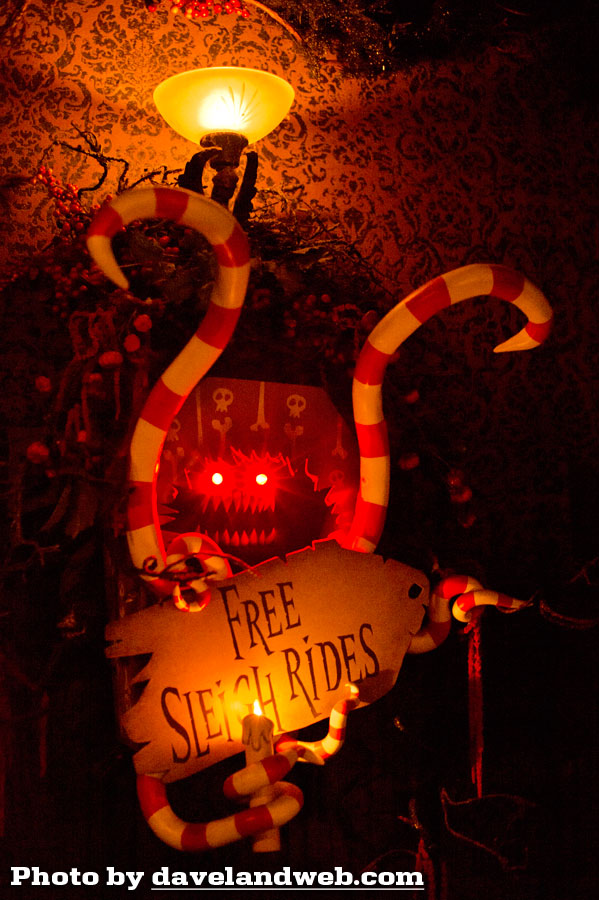 I've bumped my knees many a time not paying attention to the safety bar in my doombuggy as I have been mesmerized by the hive of activity at the queue: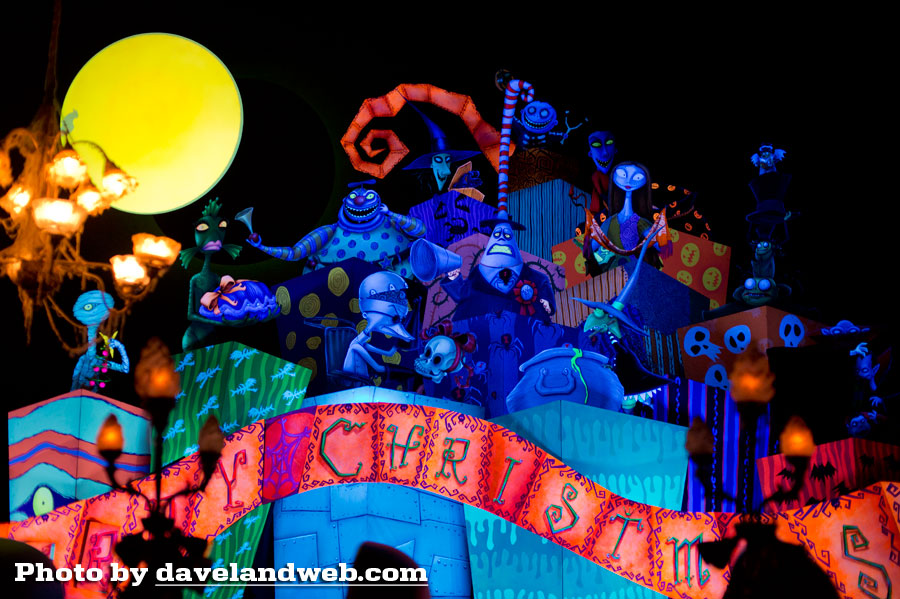 Taking the place of the raven, this little goon is featured throughout the ride: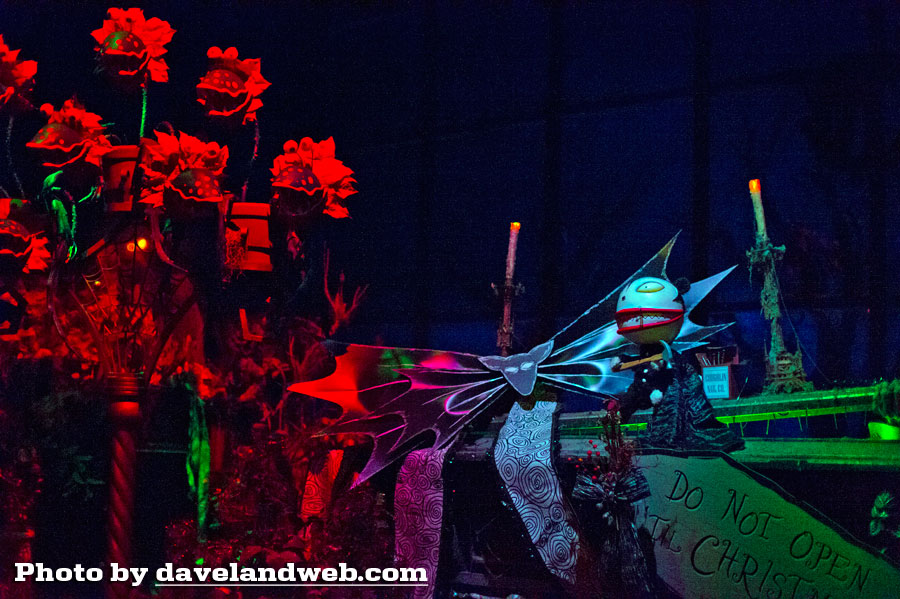 My little organic salad monster up close and personal: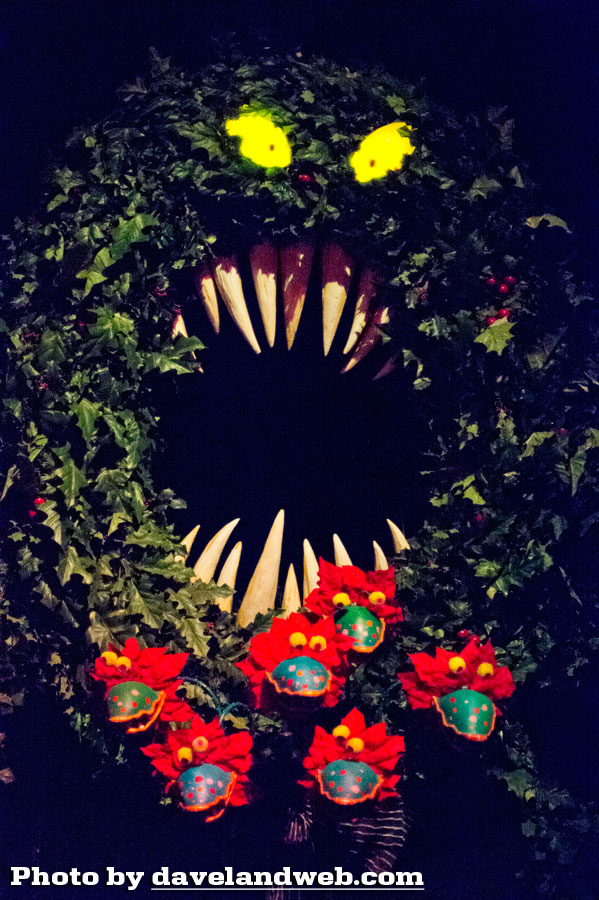 Lovely Leota, in all her floating glory: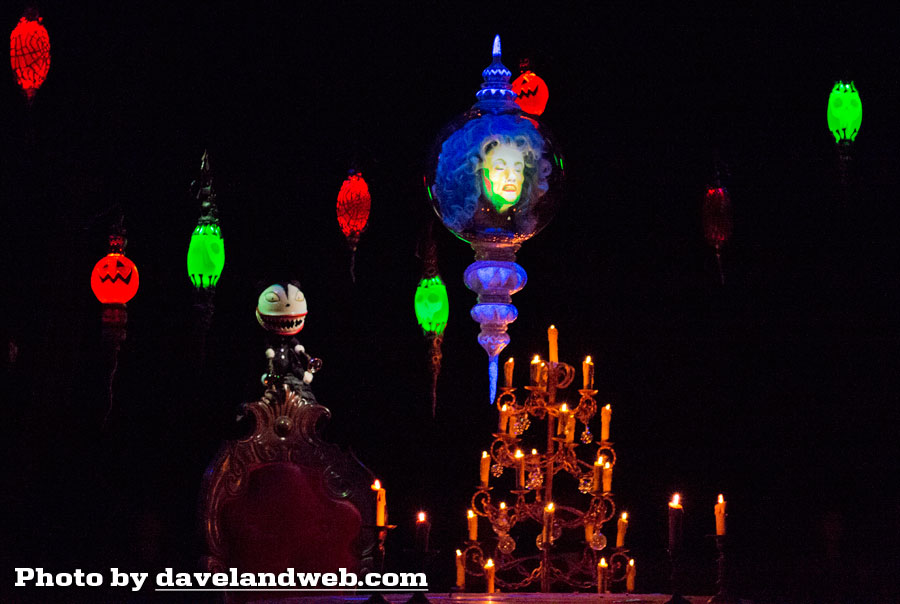 I wouldn't mind having a slice of this Gingerbread house; it sure smelled fragrant in the ballroom: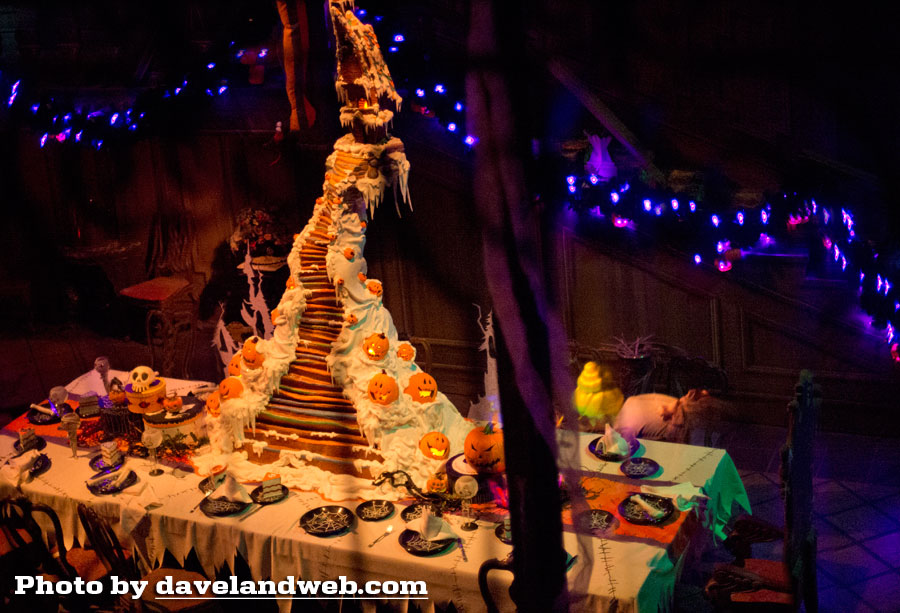 What a festive table!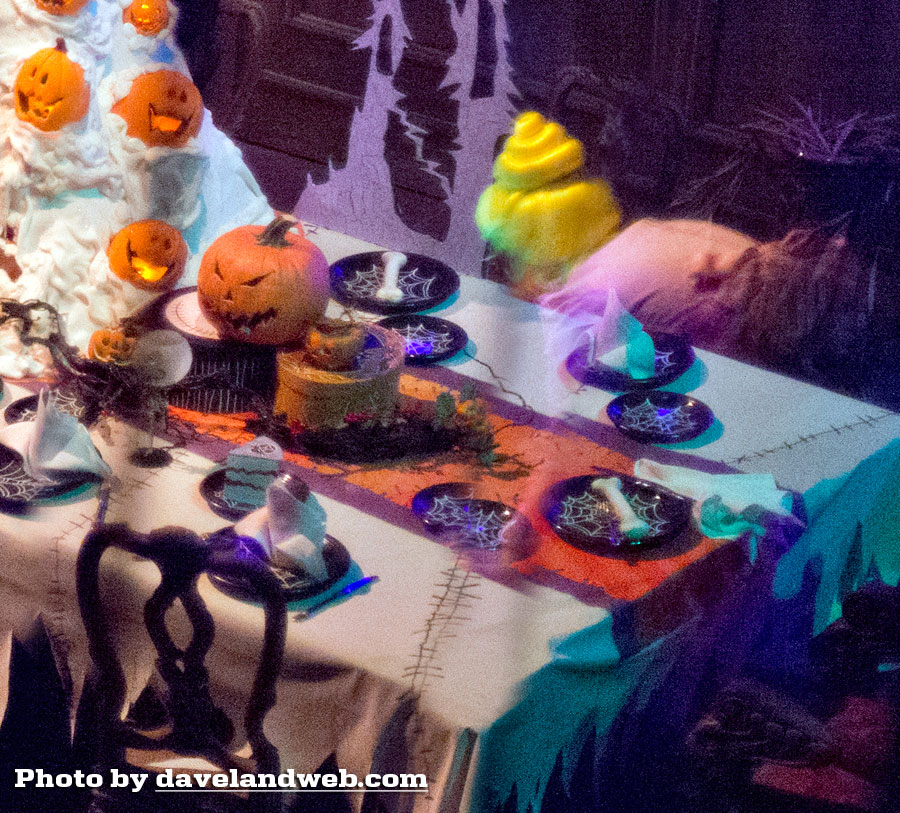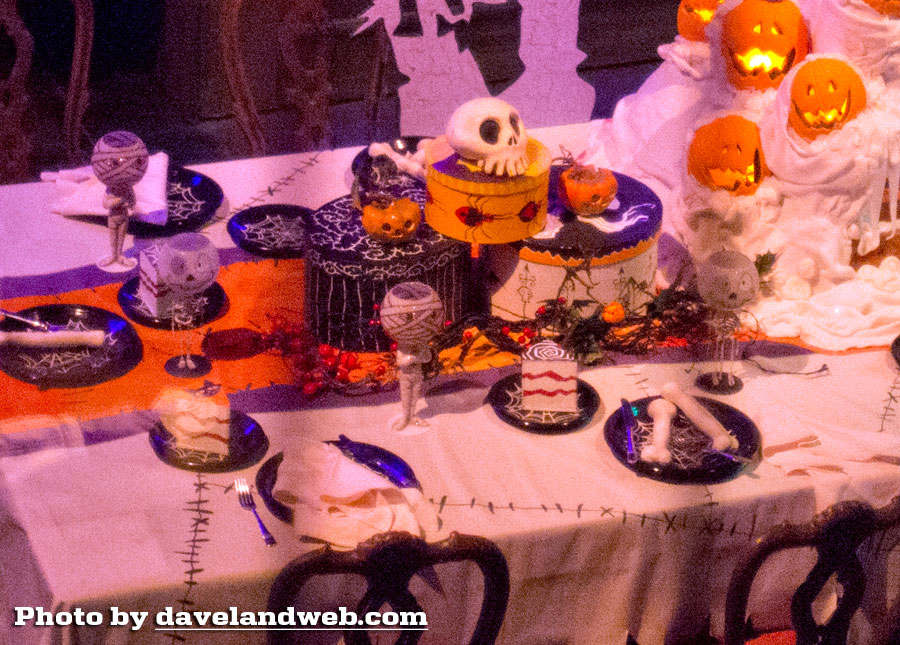 Lots of creepy little monsters and packages up in the attic: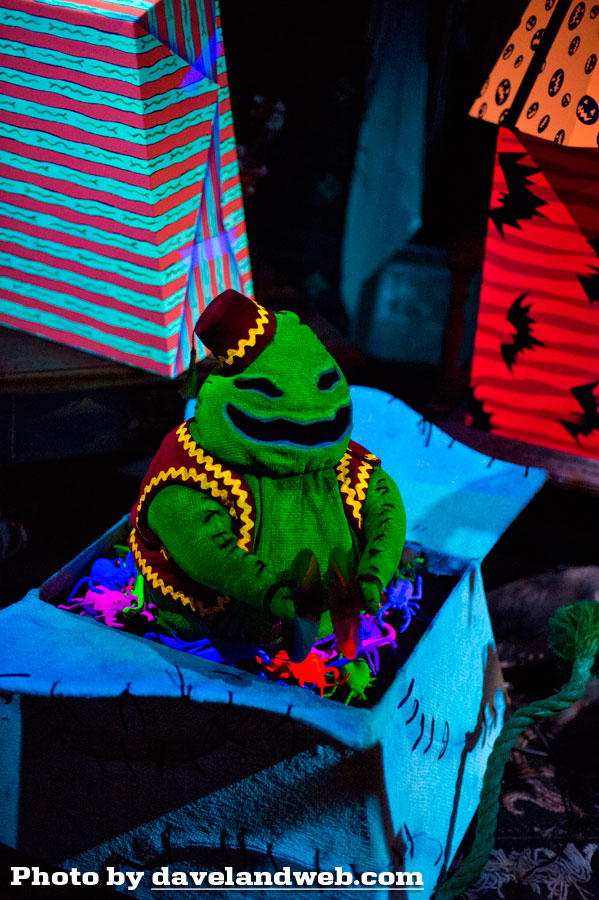 The cemetery is always a favorite tableau of mine, regardless of the season: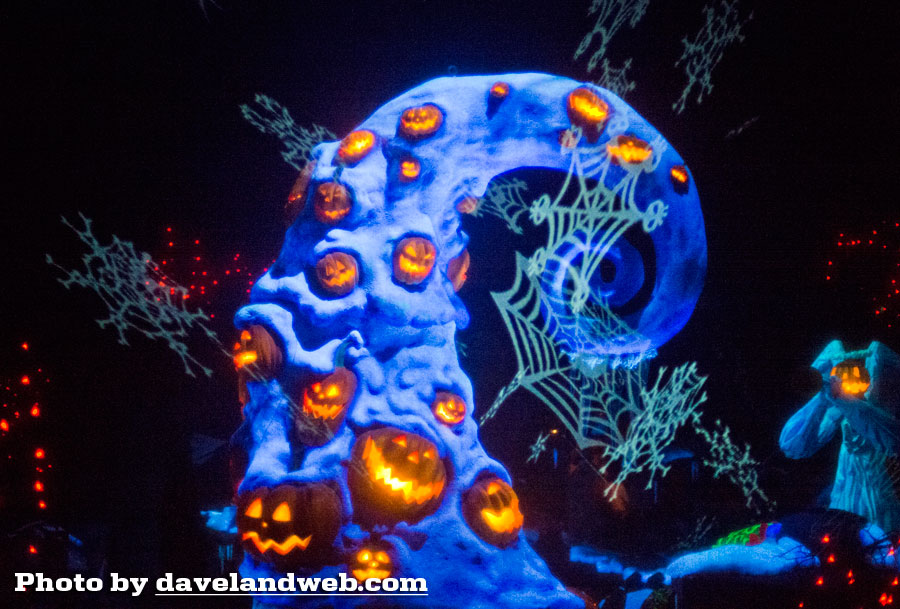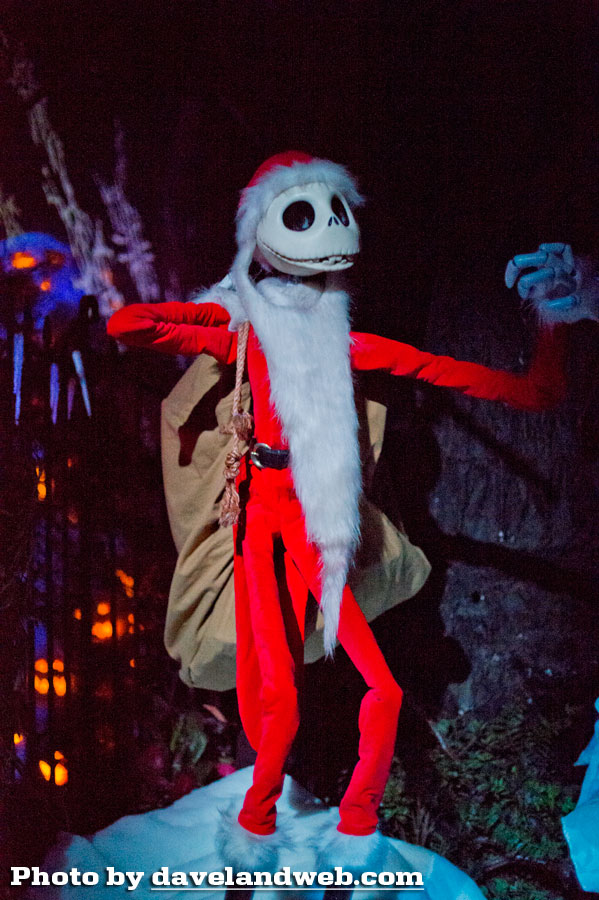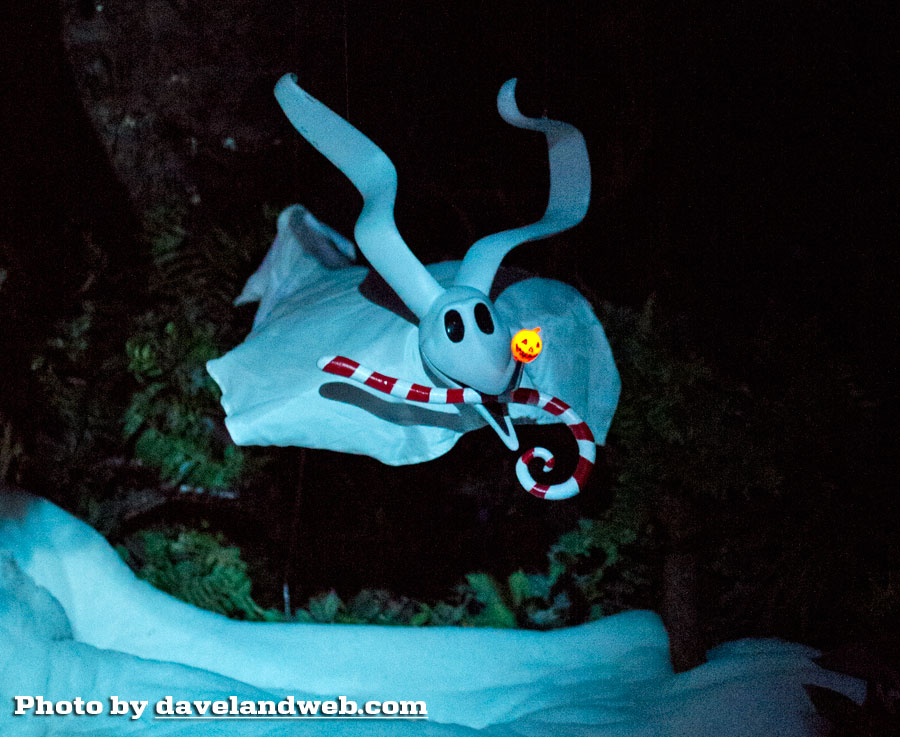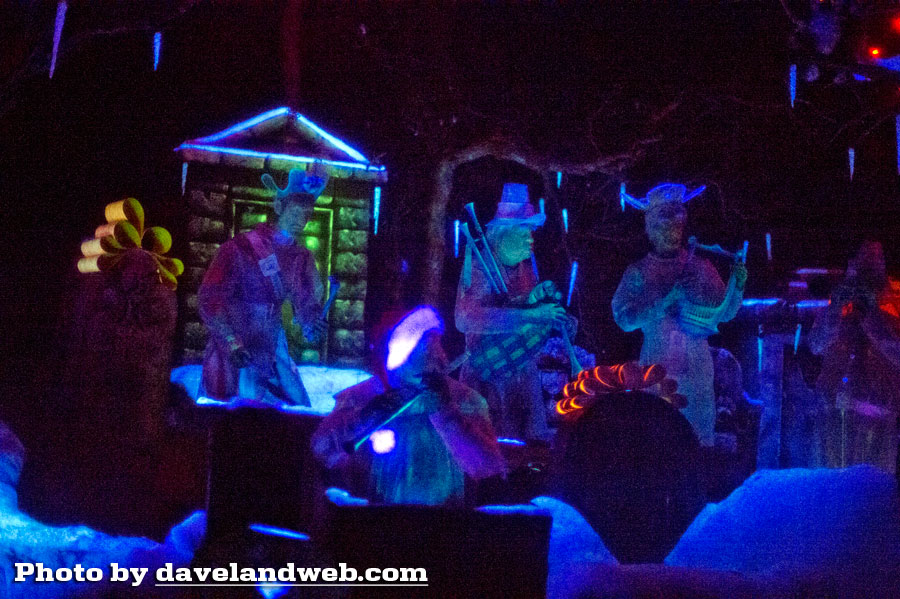 Even the dead get ribbons in honor of the holidays: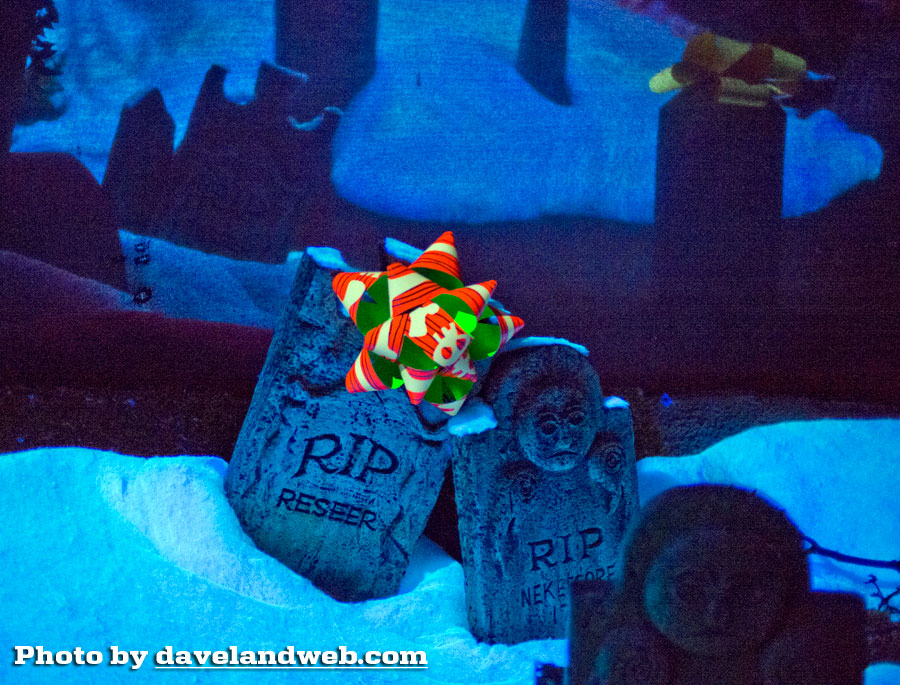 Oogie ushers everyone out with a game of chance; I prefer him over Pat Sajak.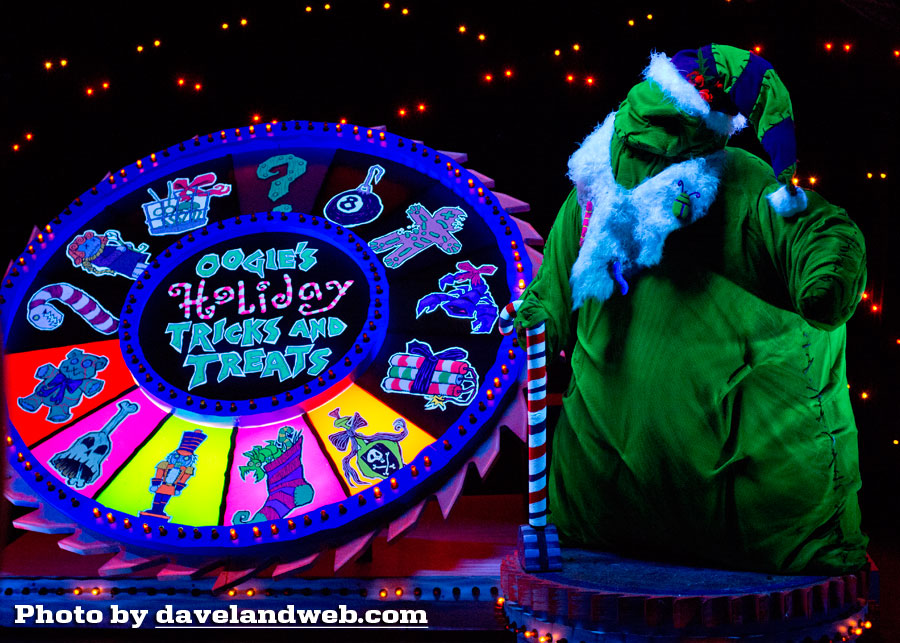 Little pop-up goons in the exit mirrors to scare the bejesus out of you: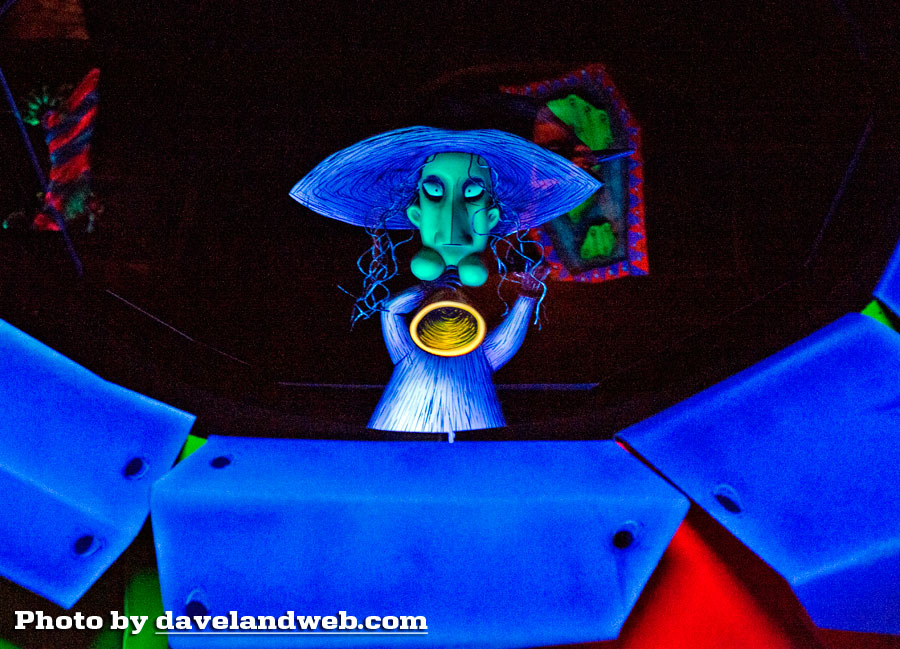 And then a sweet goodbye from Sally & Santa: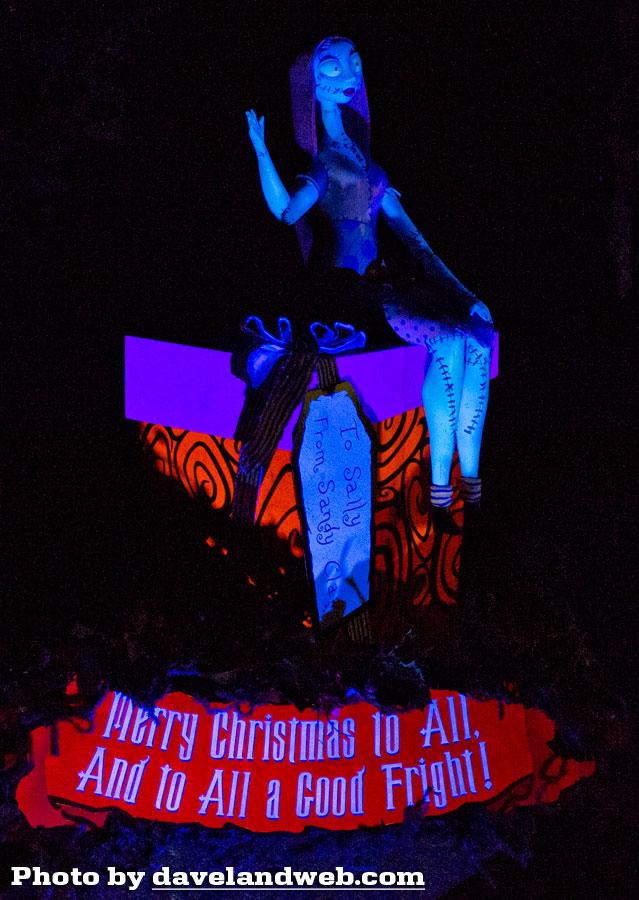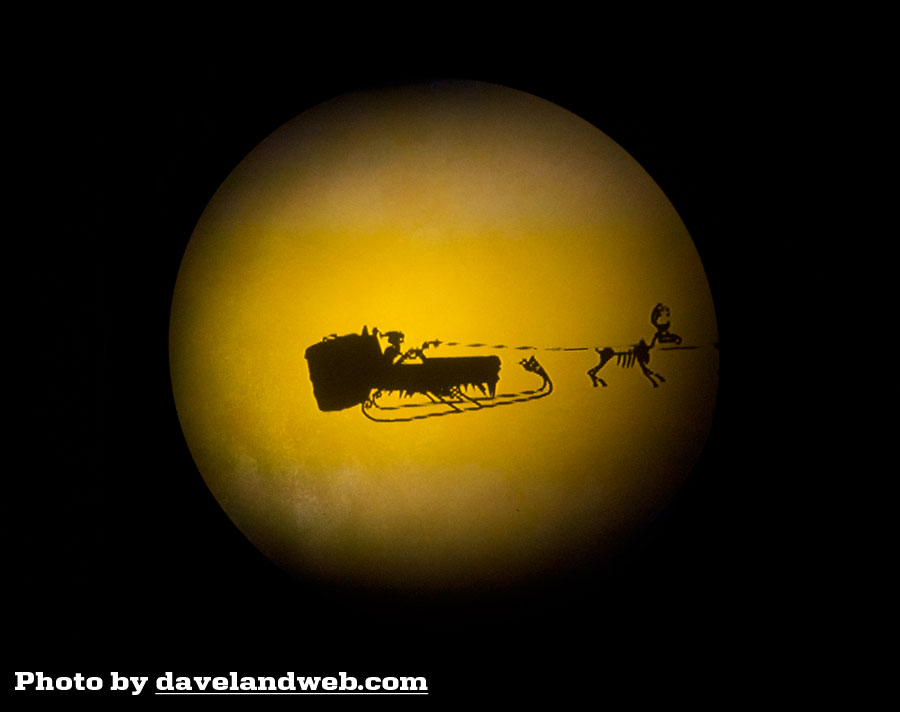 Come back tomorrow for more Halloween at Disneyland photos.
See more vintage & current Disneyland Haunted Mansion Holiday photos on my
Haunted Mansion Holiday web page.