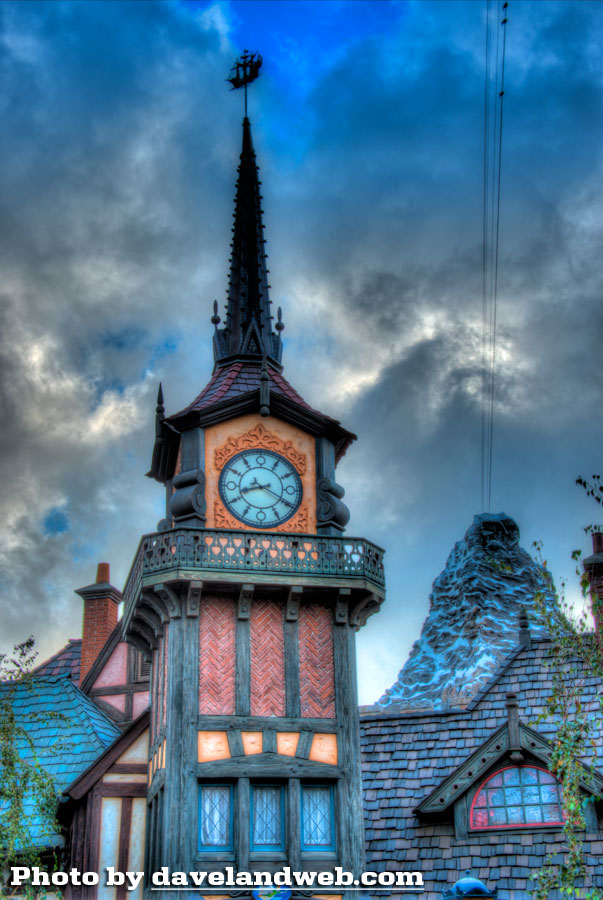 At the end of yesterday's post, I unceremoniously left you off at the Castle, getting bleary-eyed from my Faux-D© photos. By the time I got to Peter Pan, the crowd of guests had already exploded, so I skipped it and ventured over to Mr. Toad's.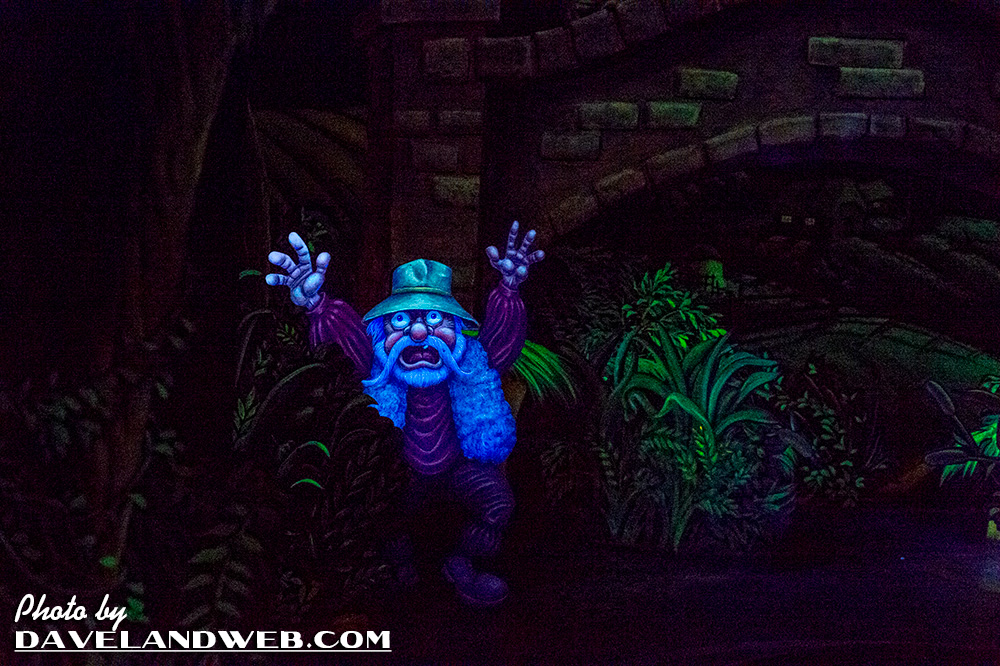 As you can see, his driving hasn't improved.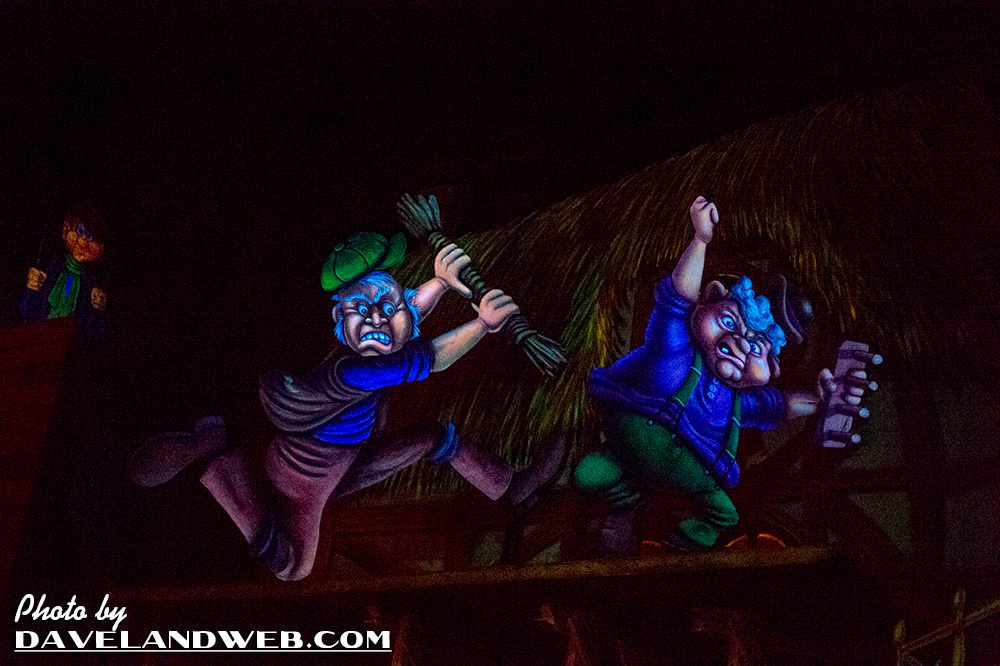 I went around the corner for a spin on Alice. Down, down, down the rabbit hole: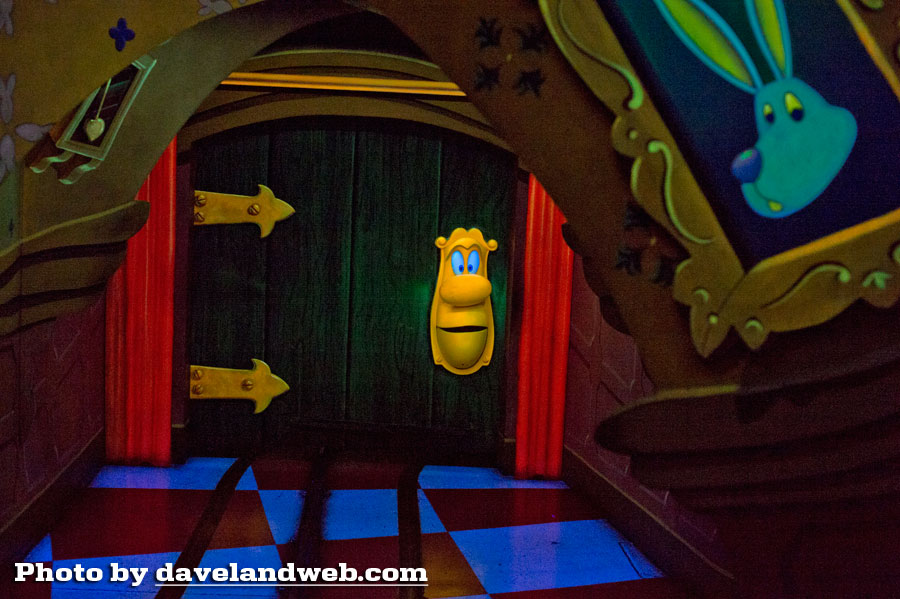 Always good to take time to admire the art on the wall: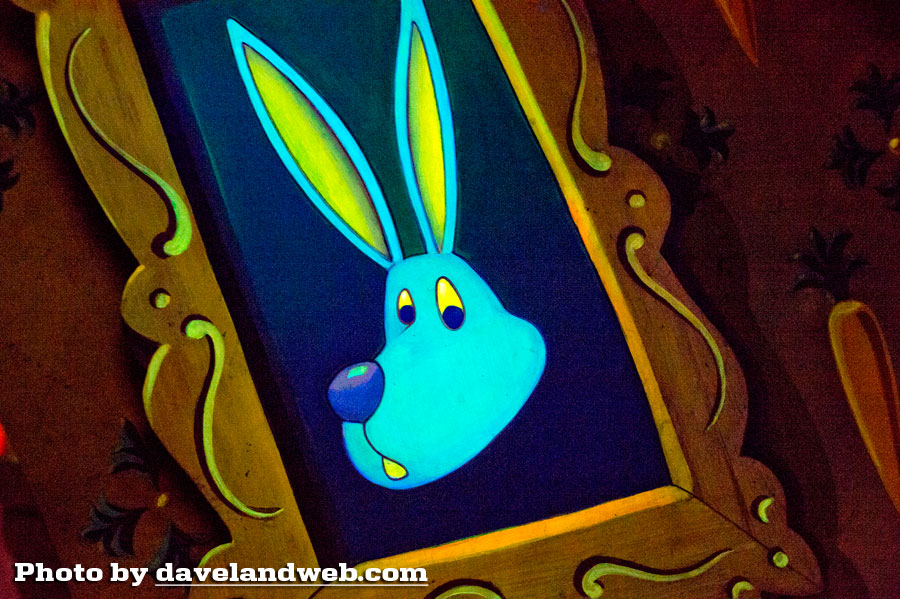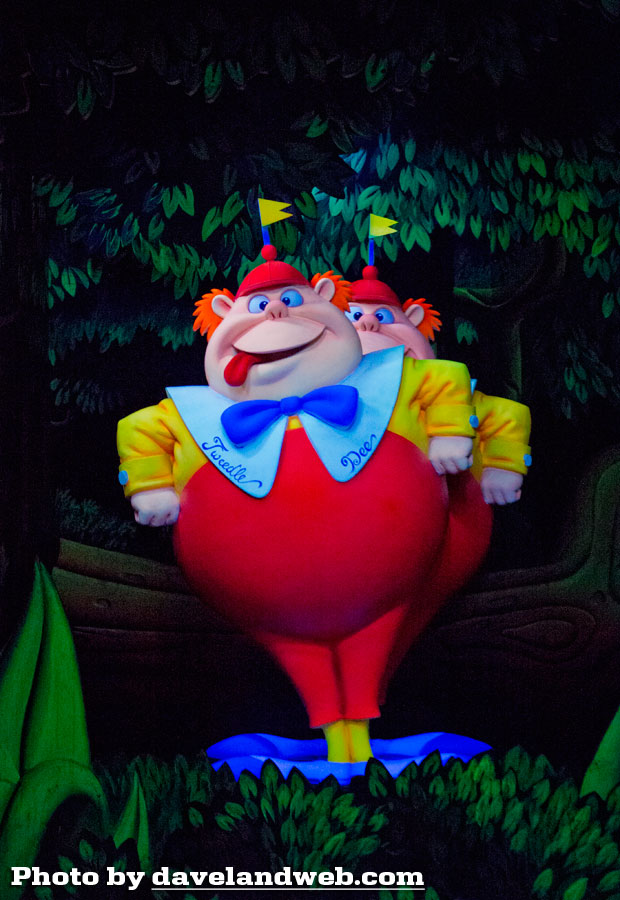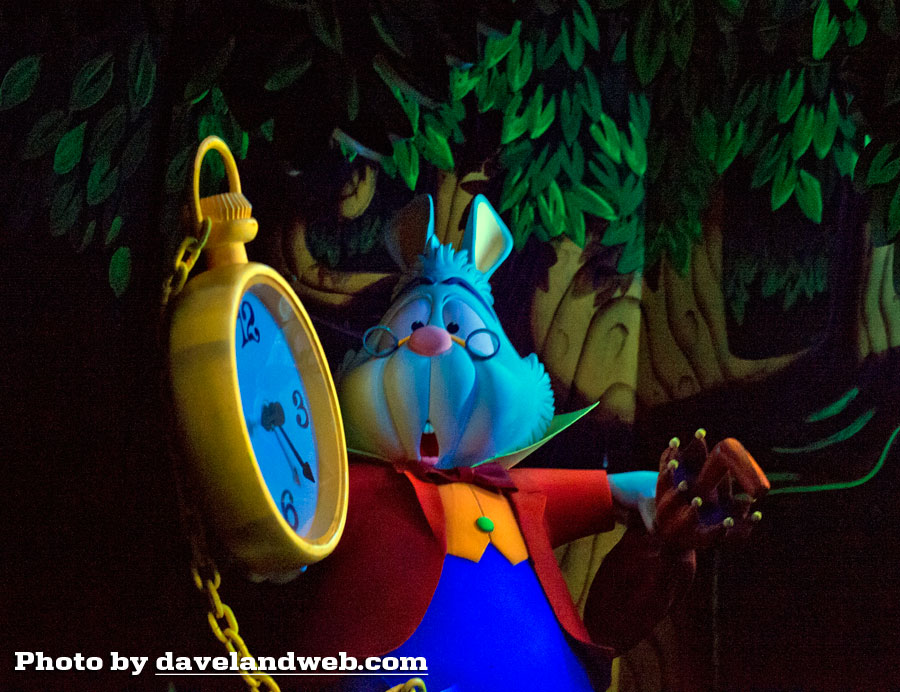 I made sure to get a shot of this Tulgey Wood tableau so that I could match it with my recently acquired vintage version.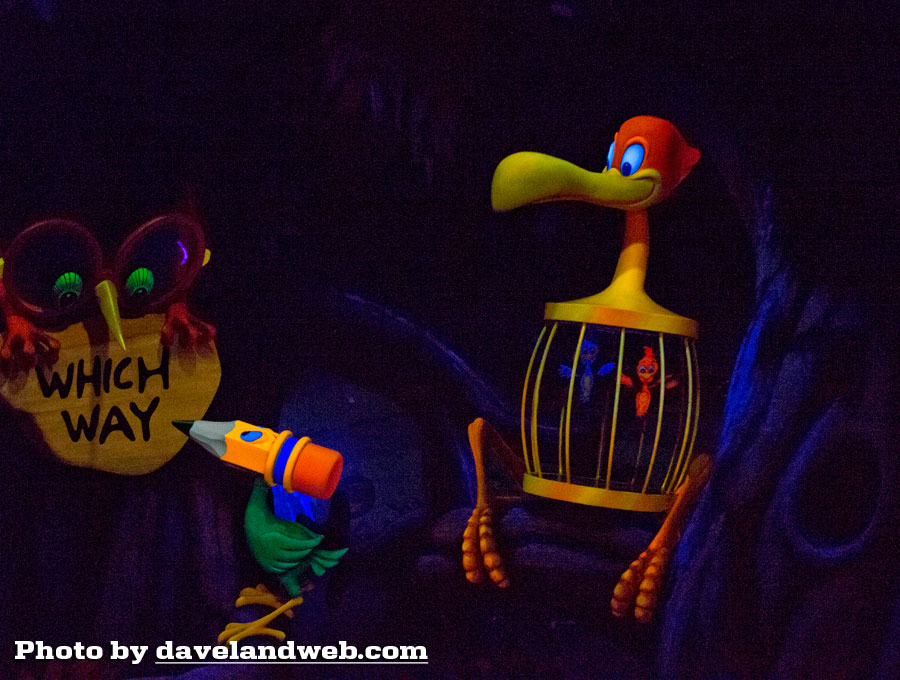 If only this poor sucker knew what was up ahead:
Somebody didn't get their Cheerios: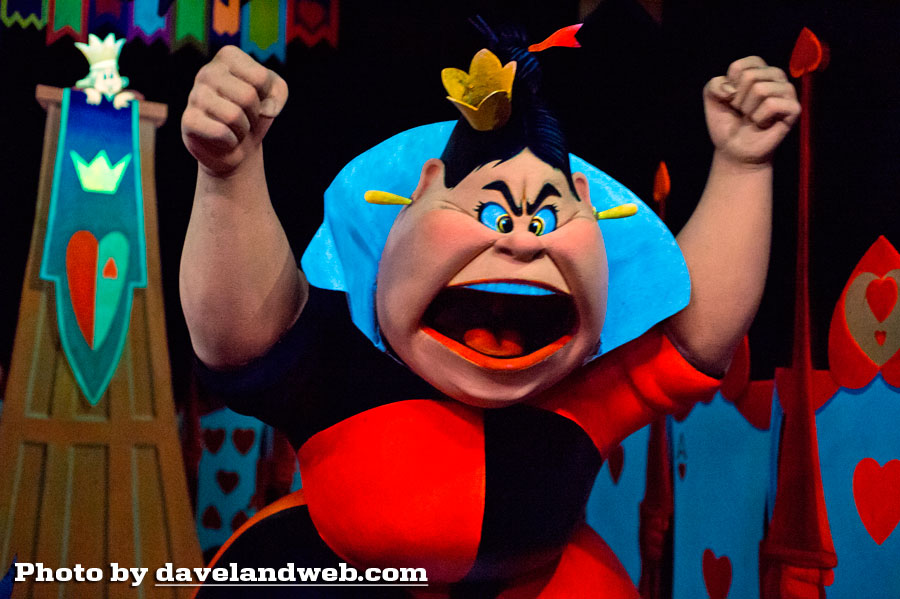 Then it was outside and back into the psychedelic imagery of the finale: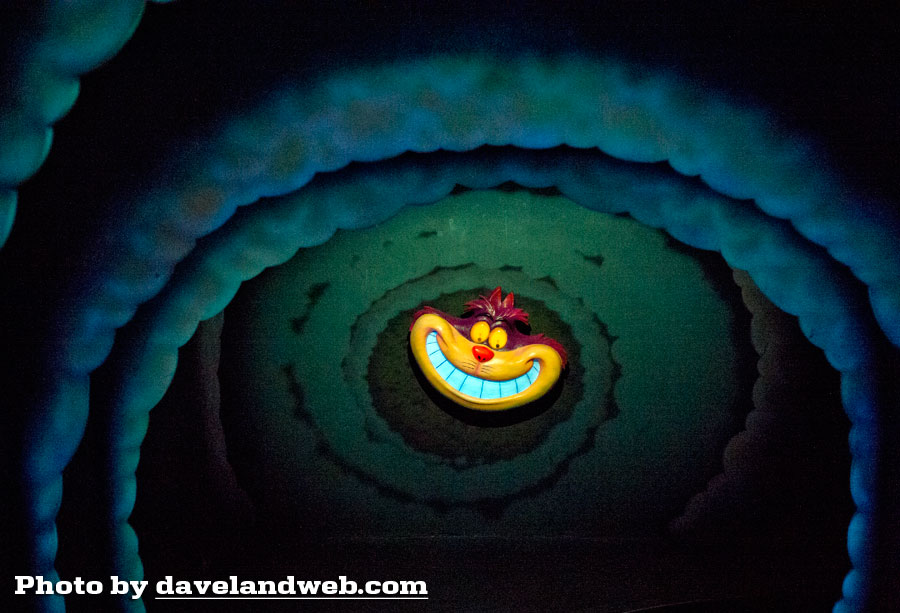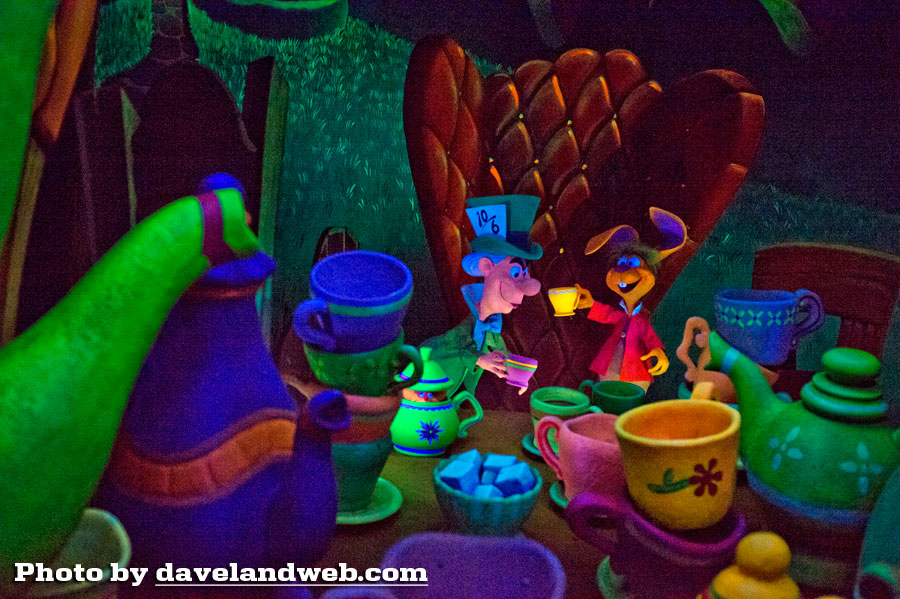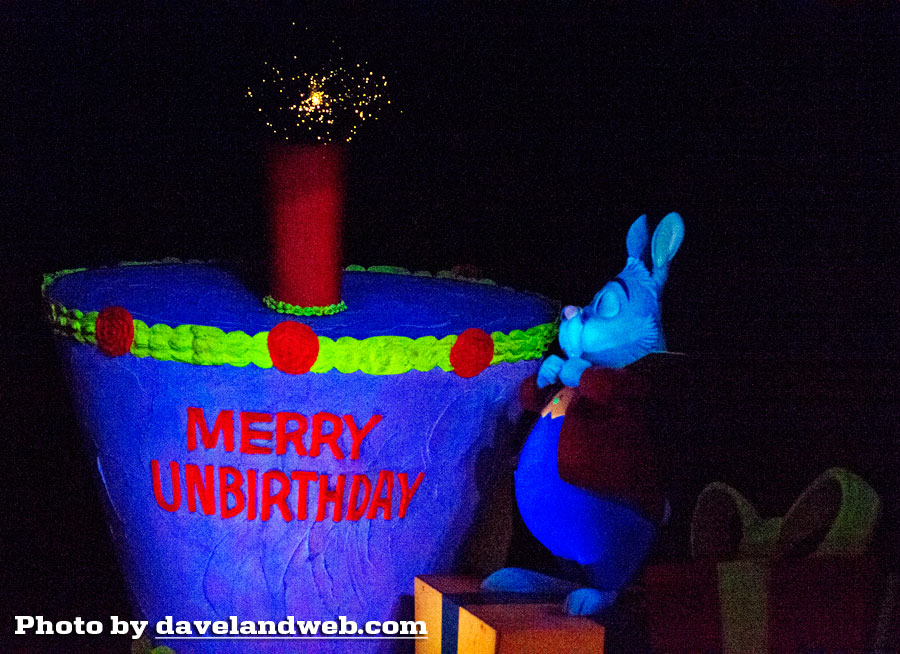 My last Fantasyland Dark Ride for the day was Pinocchio. No real exciting photos here; just a few of the little toy shop at the end of the attraction: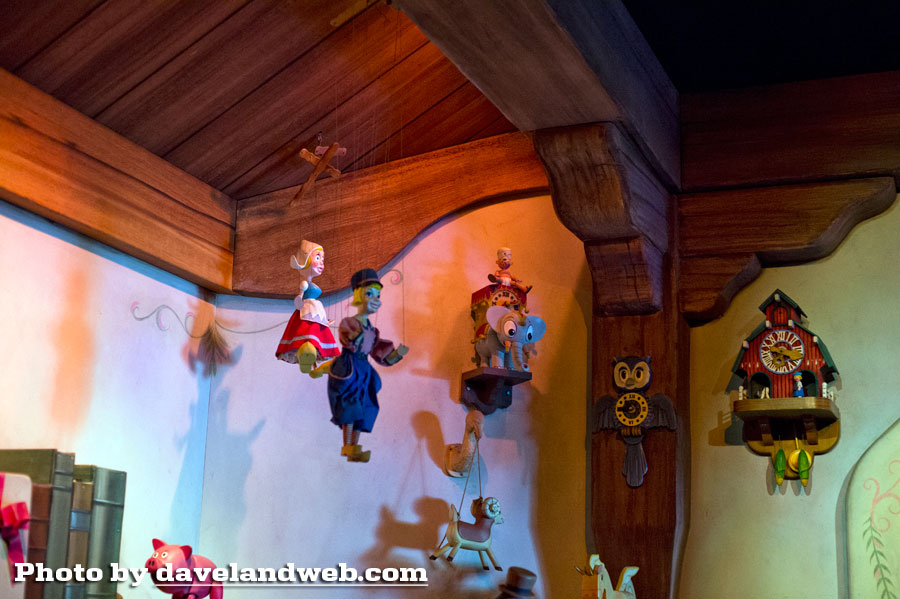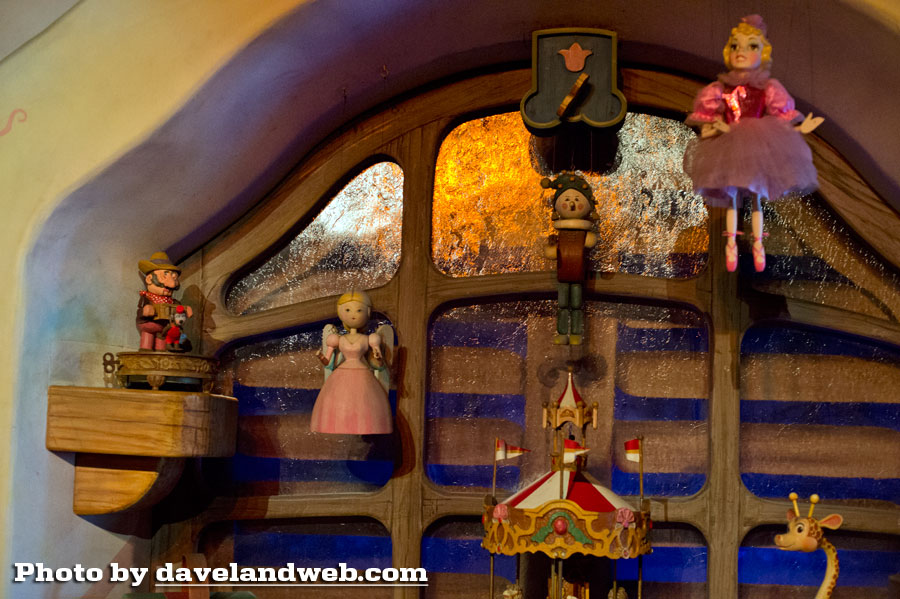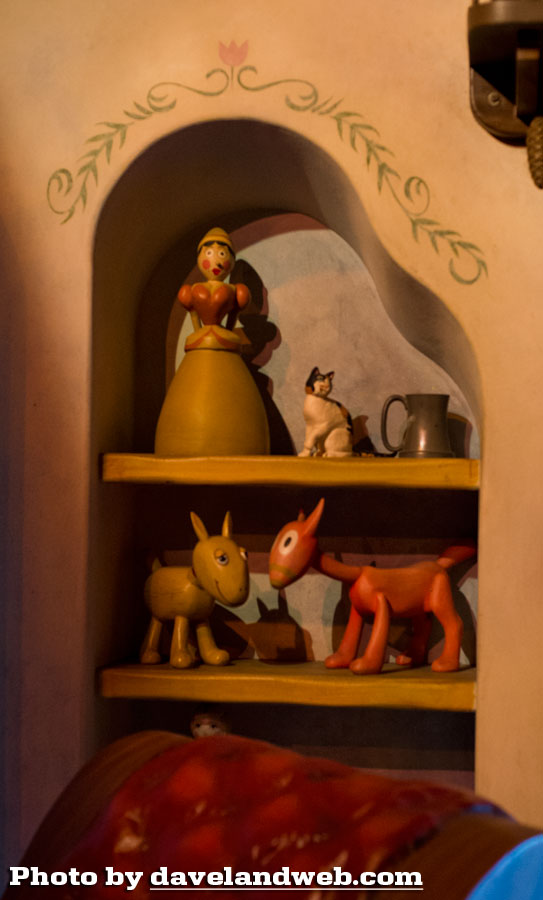 The next destination on my itinerary was The Haunted Mansion. Along the way I snapped Big Thunder Mountain Railroad: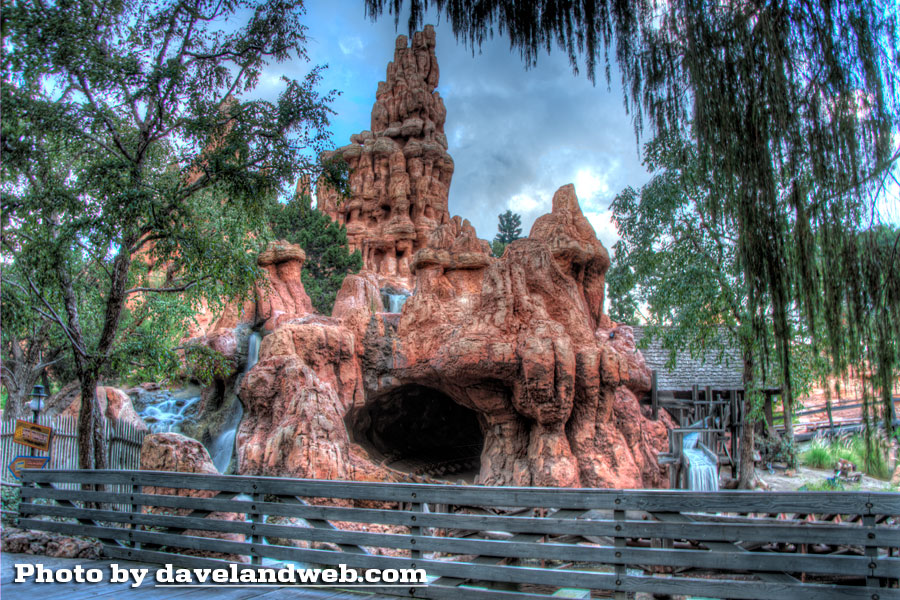 and the Golden Horseshoe: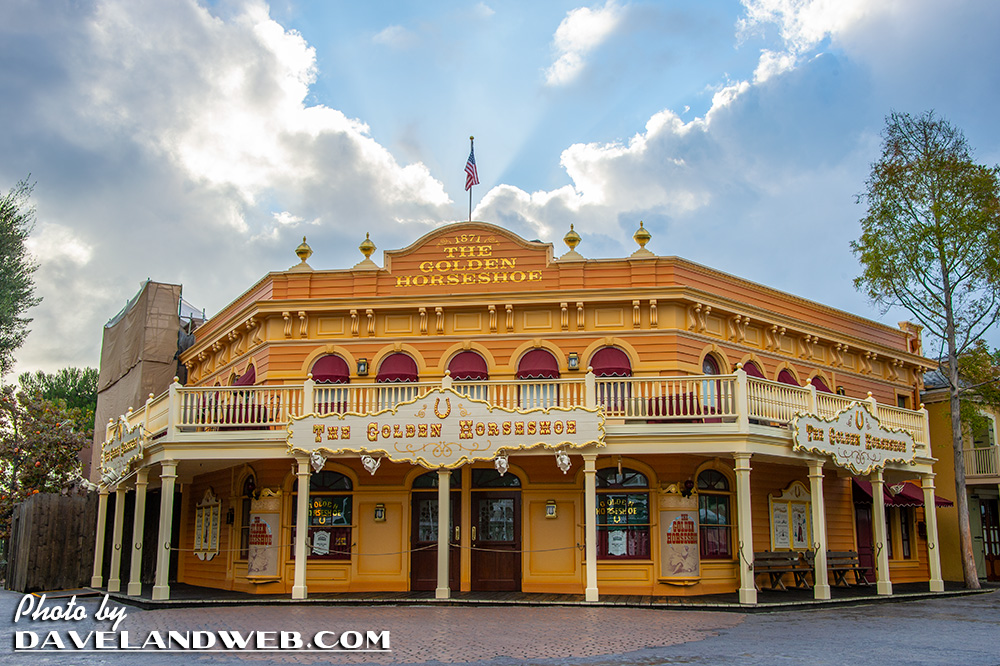 Today's drop-off spot is the Haunted Mansion, with a Faux-D© image of the gates: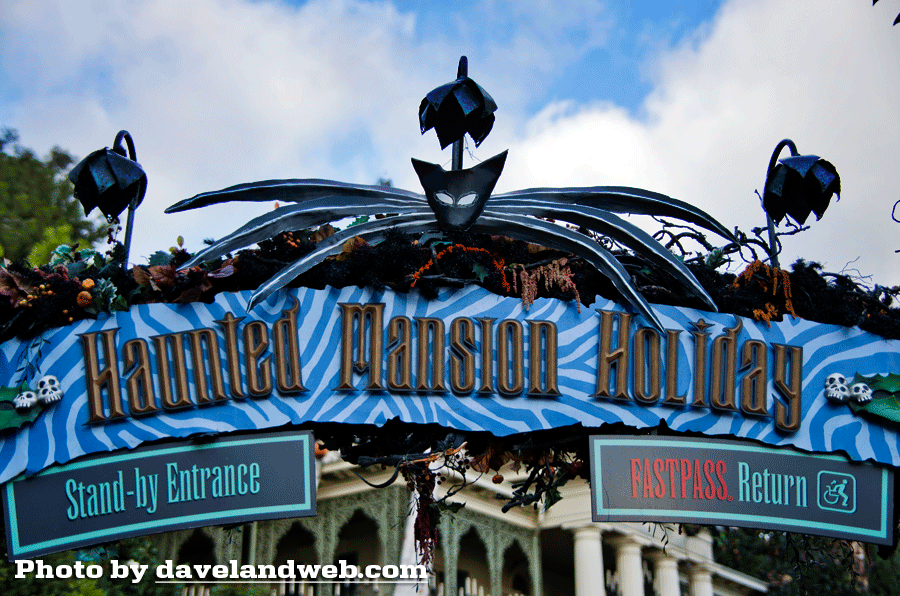 Come back tomorrow and hang with Jack, Sally, and the Gang!
See more vintage & current Disneyland photos on my
Disneyland web page.