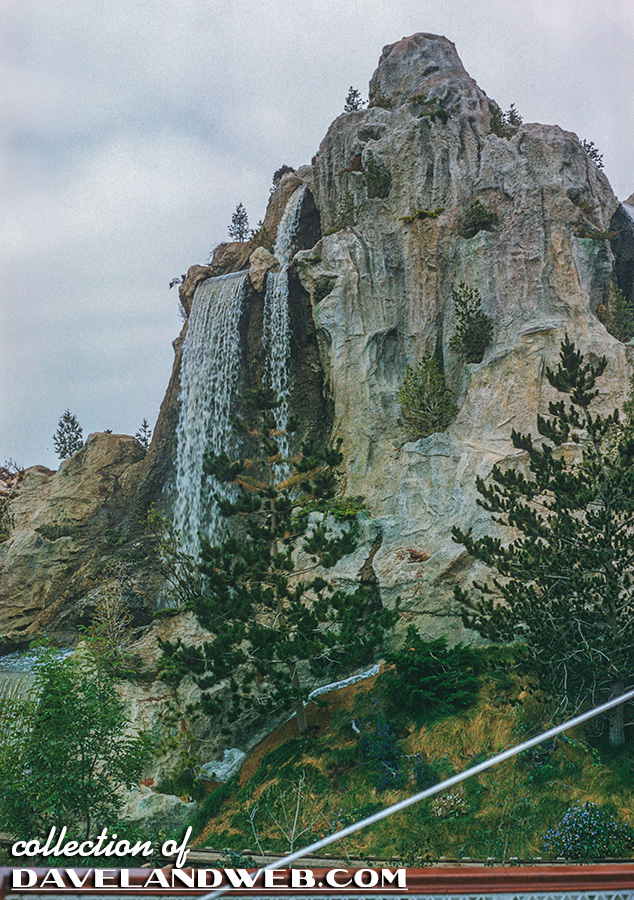 Vintage Disneyland fans fondly recall Cascade Peak, the Frontierland water feature that was located near the dock of the Mark Twain. These June 1961 images are a beautiful reminder of just how cool Cascade Peak was.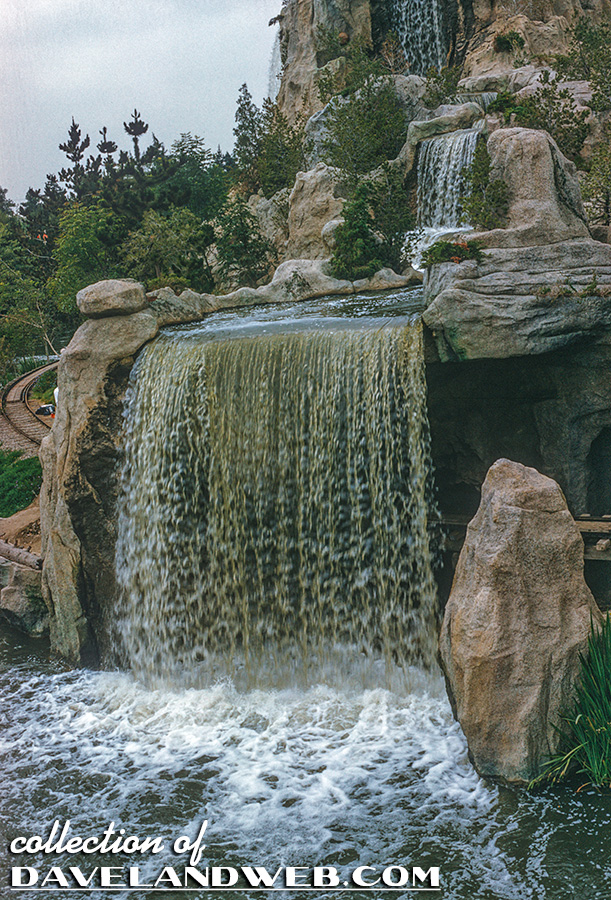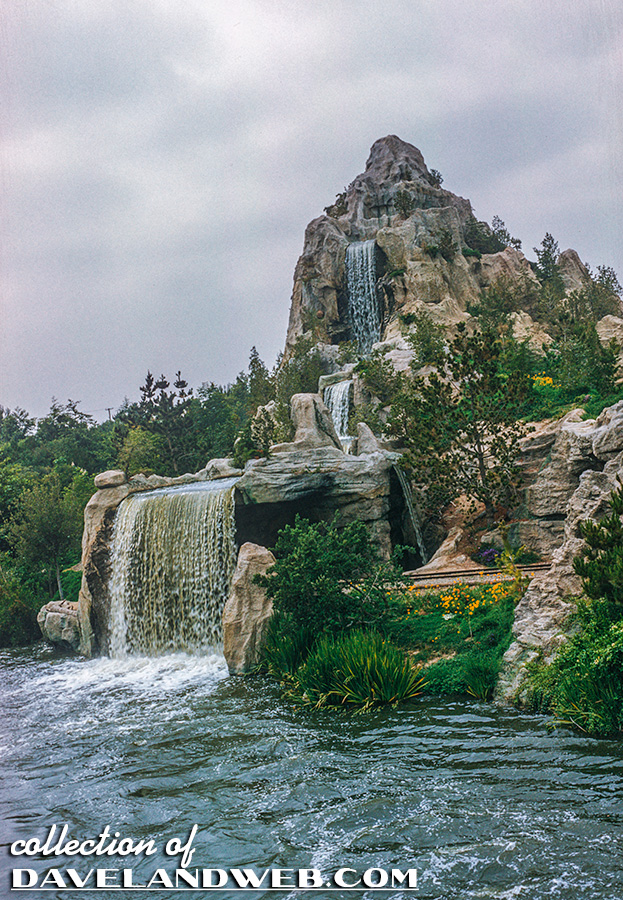 This last one is my fave, showing the Nature's Wonderland Tunnel with just a bit of the waterfalls visible.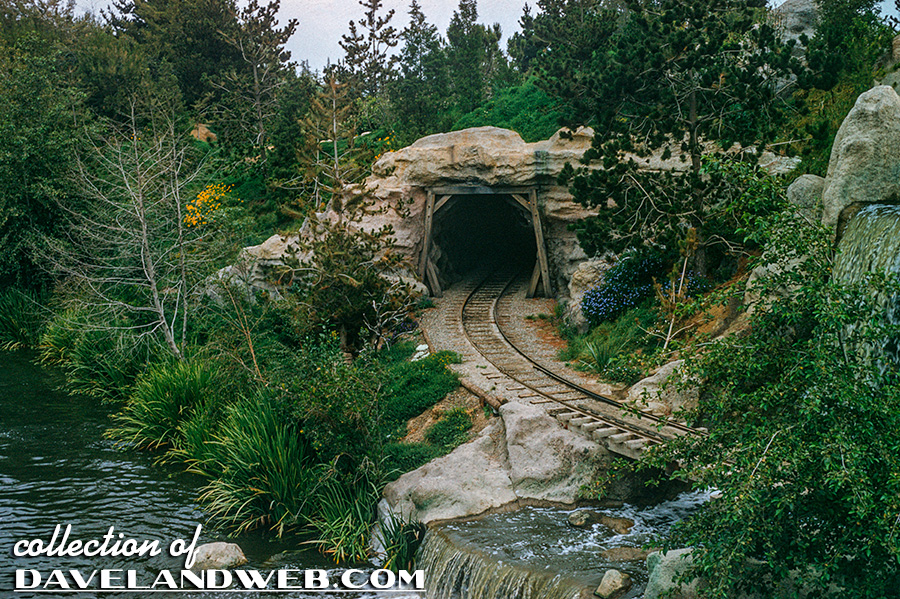 See more vintage Disneyland Cascade Peak photos on my
Cascade Peak web page.