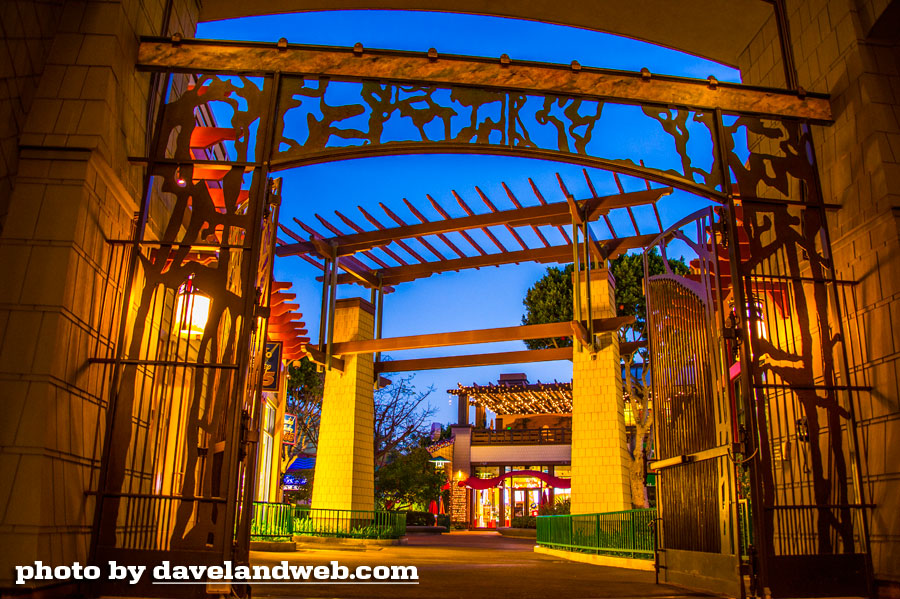 I got up early the next morning and made my way back to the park. This is really a wonderful time to stroll through the Disneyland Resort; it's still peaceful, the lights are still on (nobody does lighting like Disney!), and it almost feels like it's your personal playground.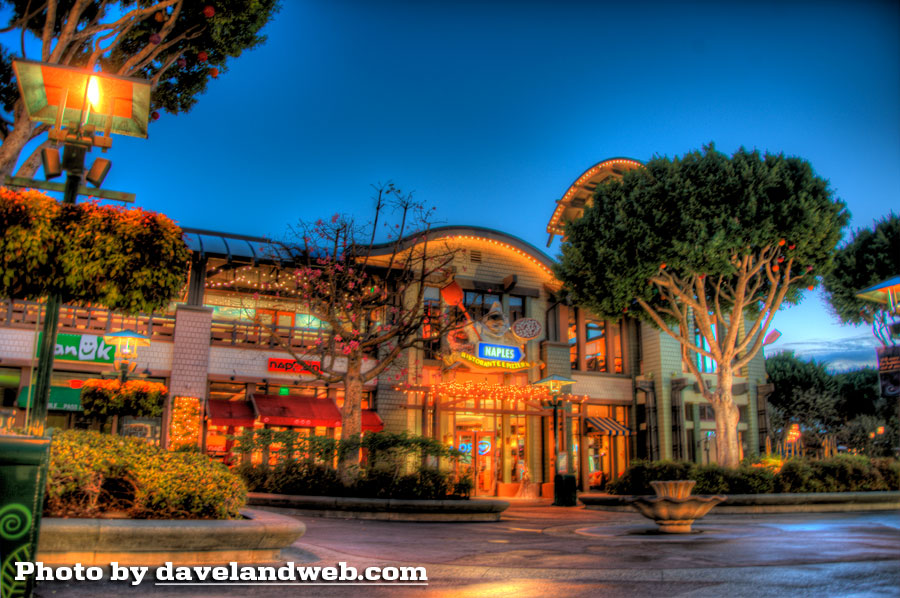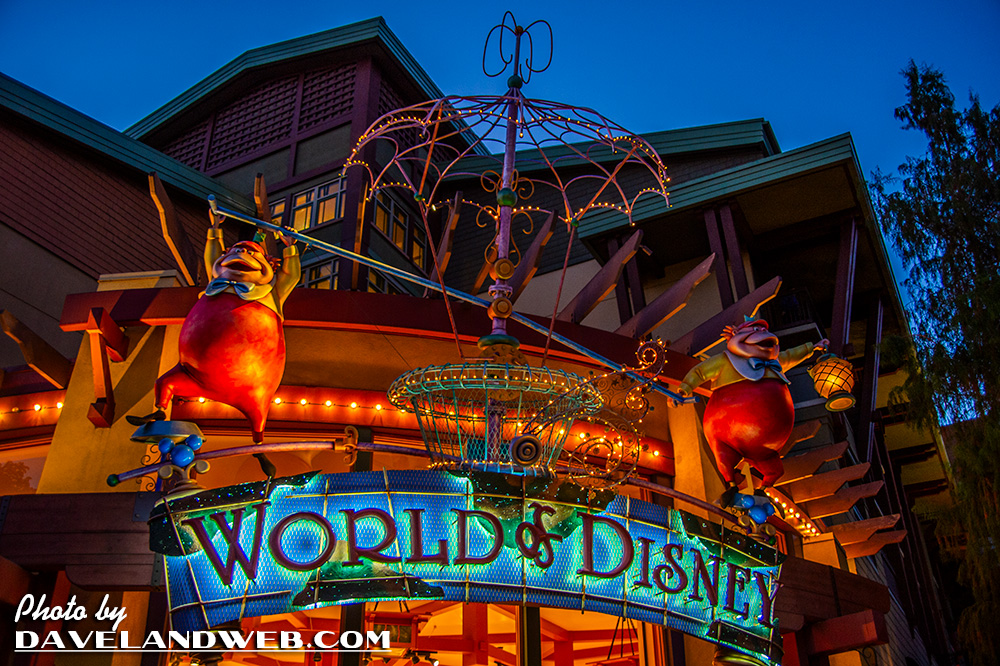 The sun was just beginning to rise as I took this shot of the Disney California Entrance; there was one lone guest with a backpack parked outside of the gates: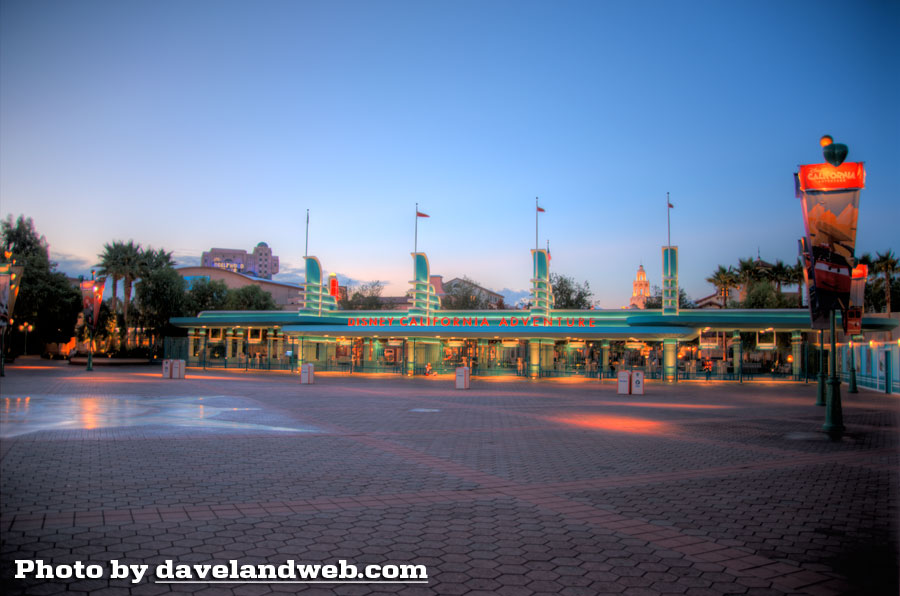 Across the way, Disneyland was fully decked-out for Halloween!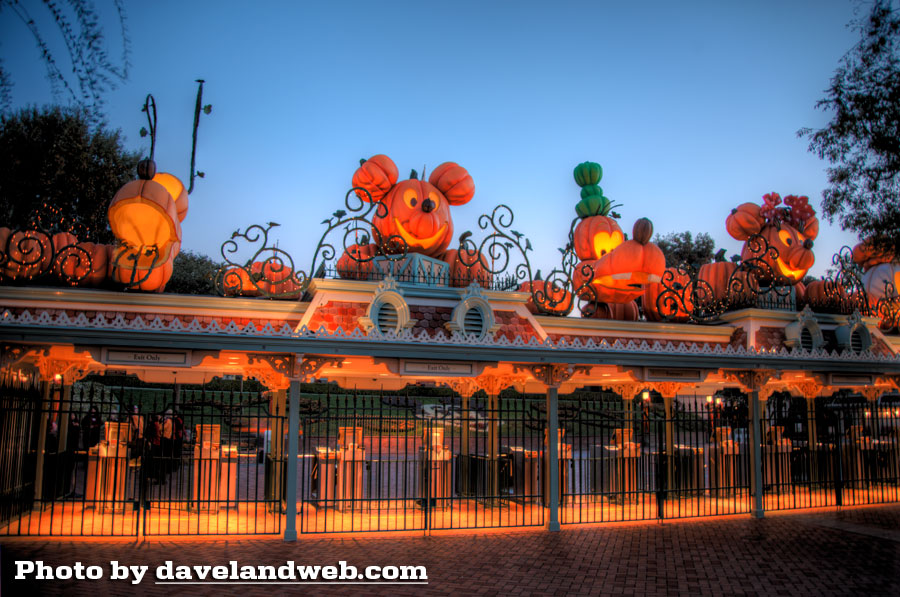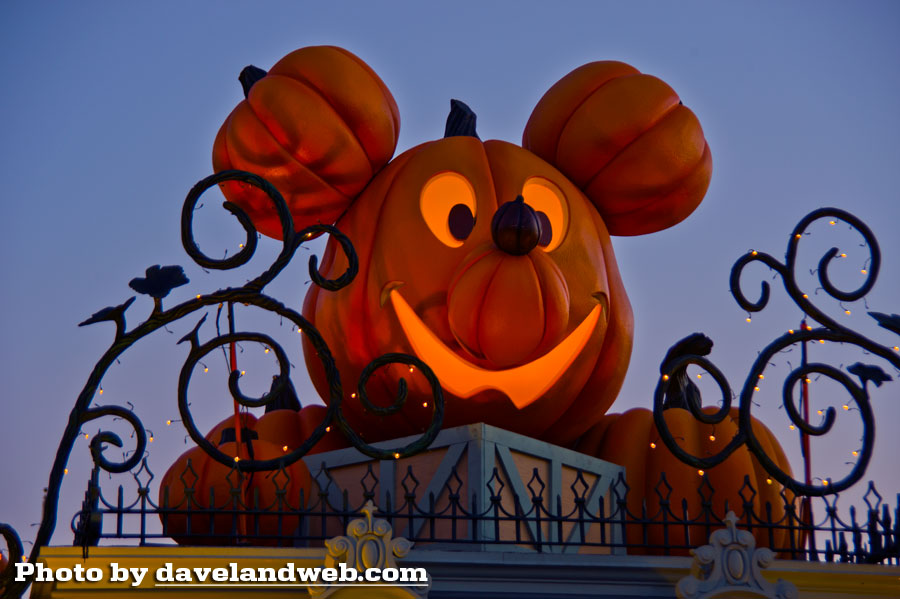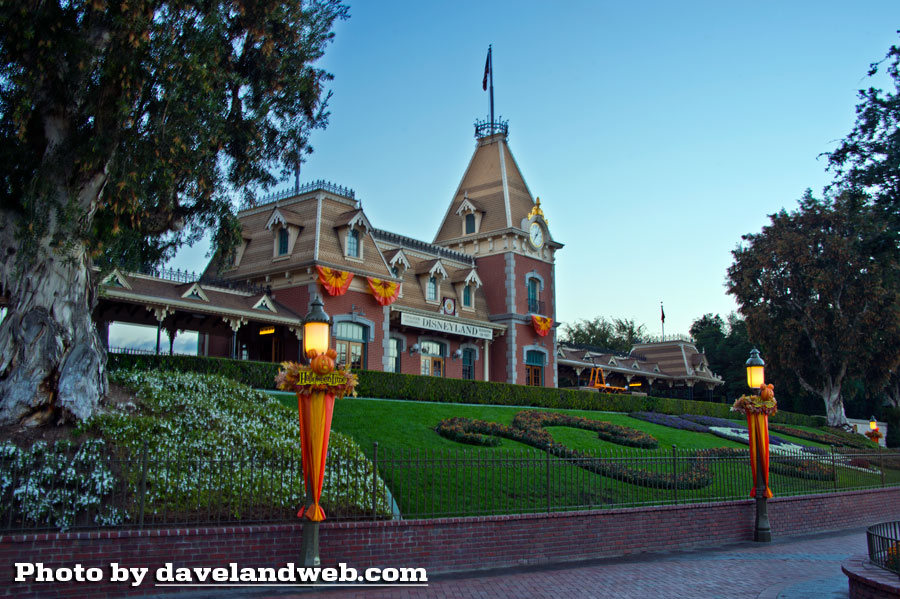 Plenty of Halloween photo opps for guests; most of the early morning attendees were rushing towards Tomorrowland and bypassing the festive decor in Town Square. How could you not stop and admire this winking Mickey?!?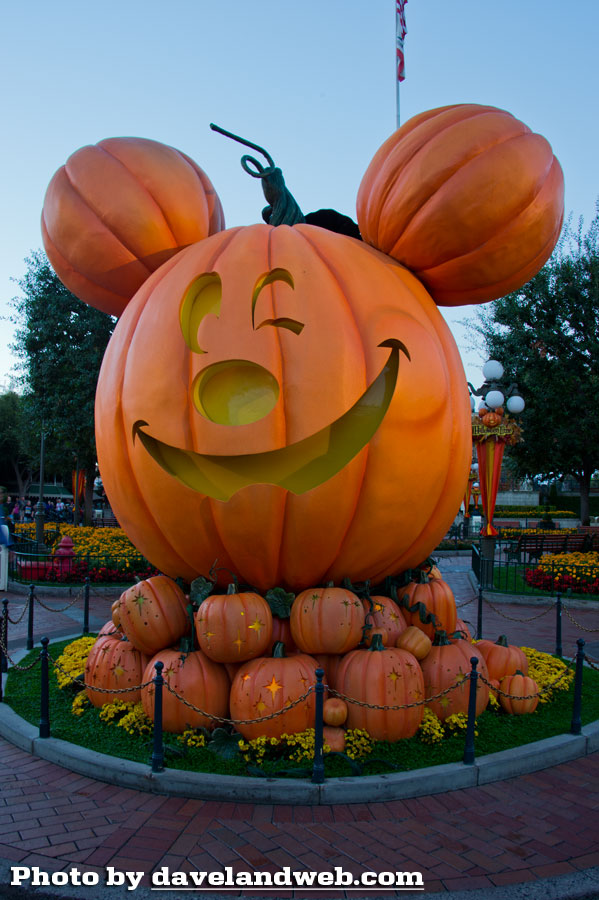 Next time you're on Main Street, take a detour to East Center Street and be sure to notice what has unofficially been dubbed "The Test Wall." According to Disney legend, the mismatched bricks were part of a test to see what would look best on Main Street. Amazingly enough, this test wall has survived since 1954.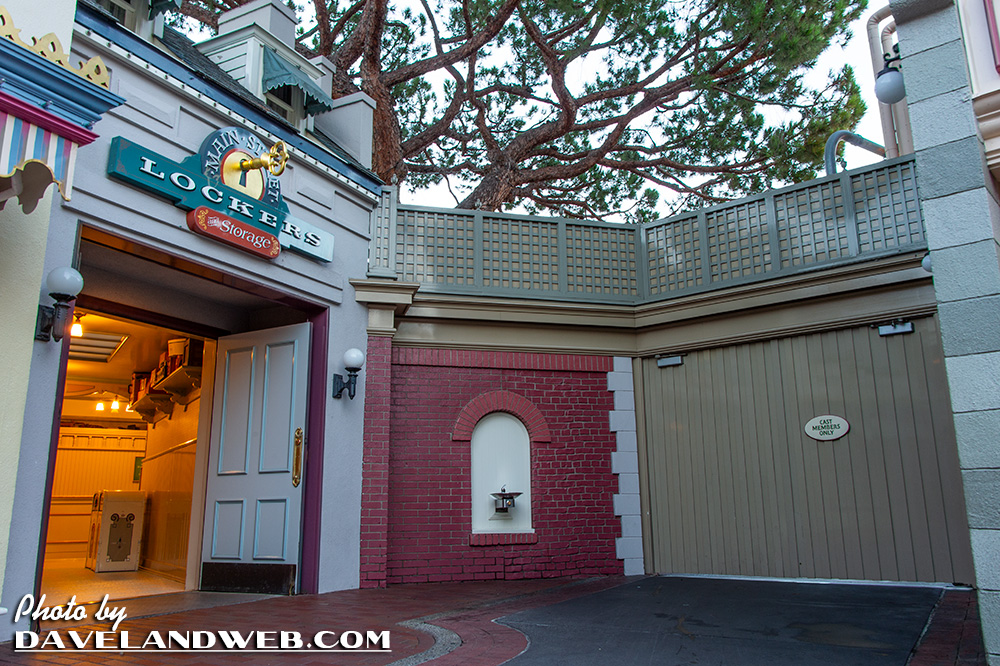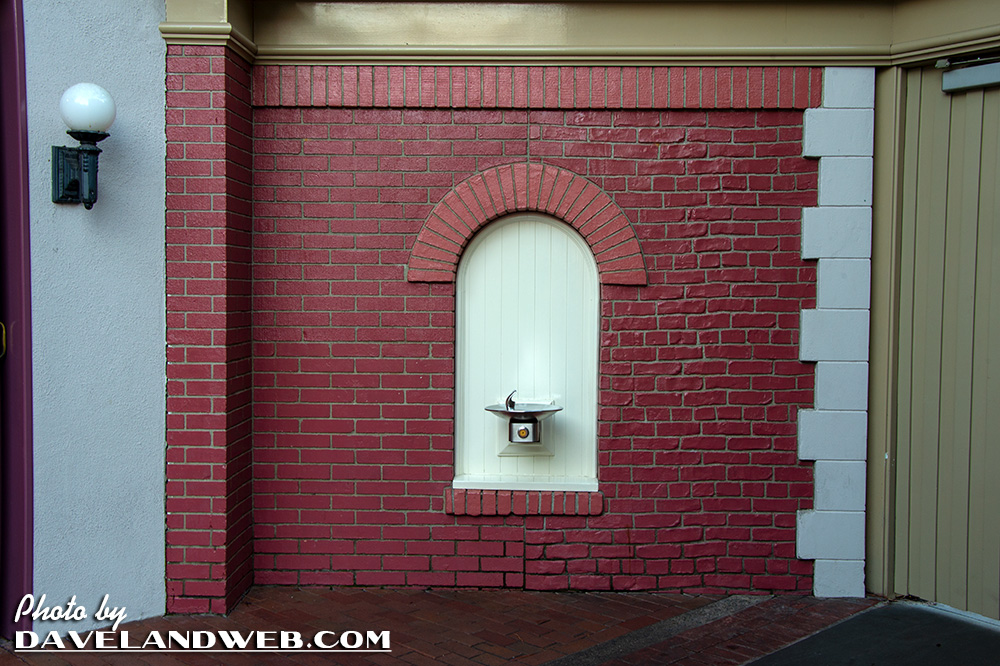 Minnie was busy cleaning tables at The Plaza Inn: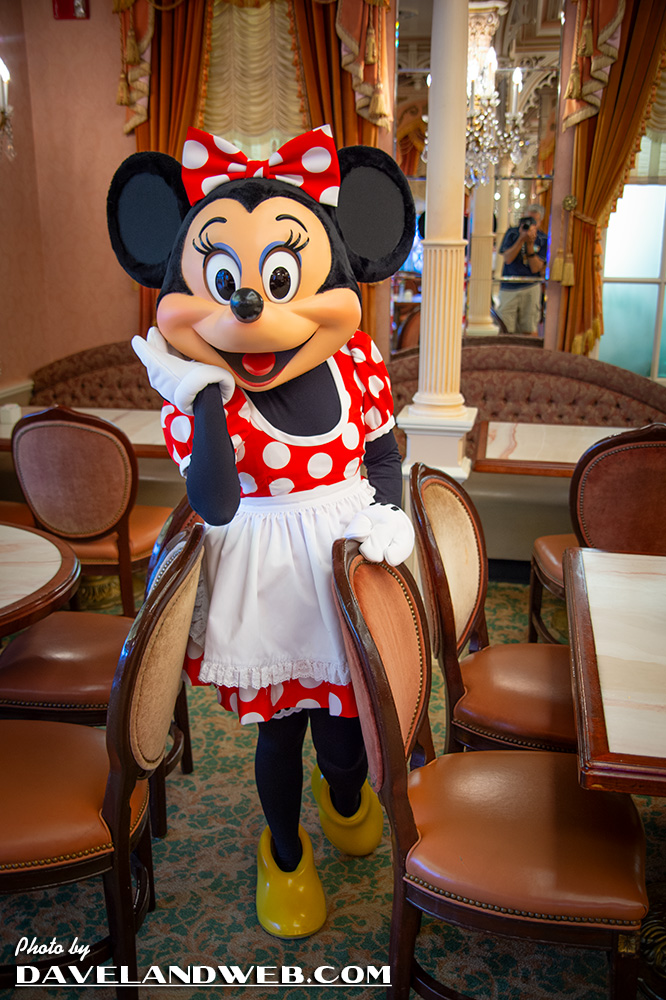 Captain Hook was delighted that Halloween was coming soon.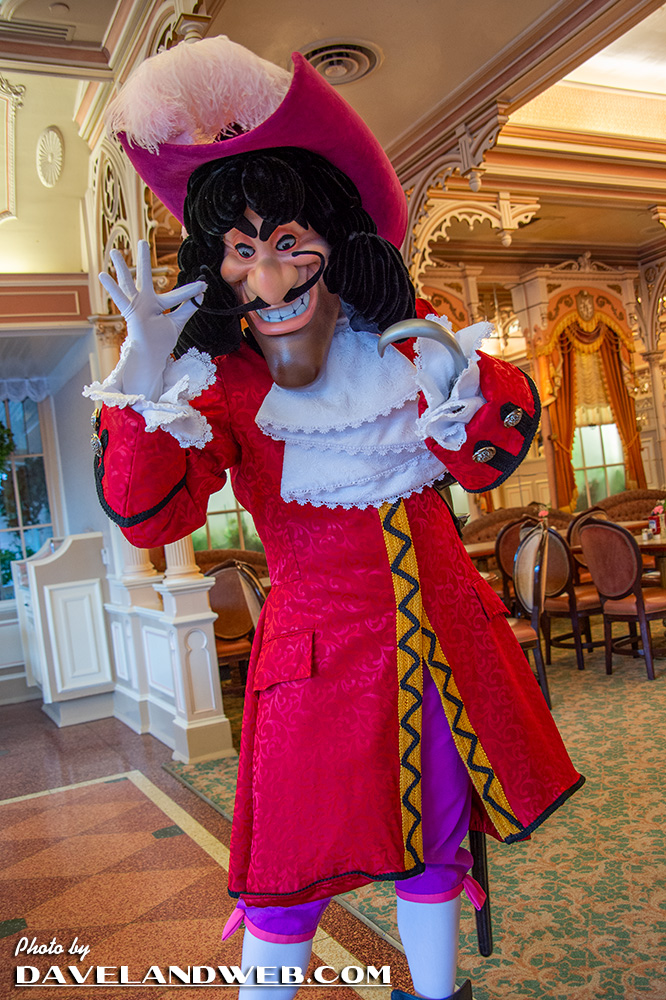 Wish you could have been at The Plaza Inn, too? Now through the miracle of Faux-D©, you too can feel like you're sitting in the Plaza Inn looking out onto Tomorrowland: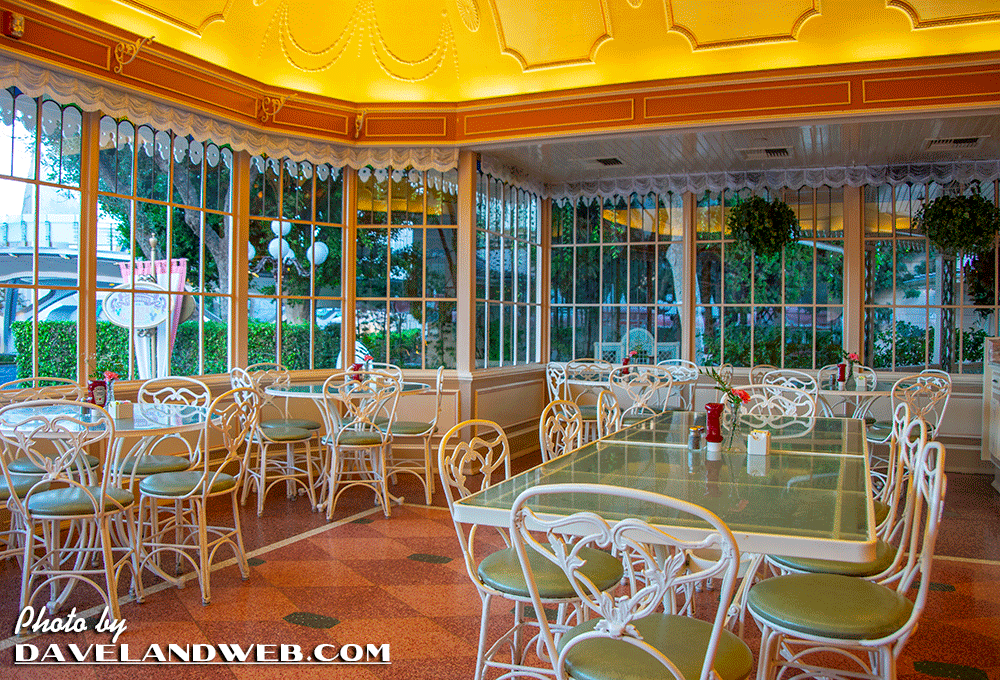 After downing my breakfast, I ventured to Space Mountain/Ghost Galaxy. More proof that Disney lighting is second to none: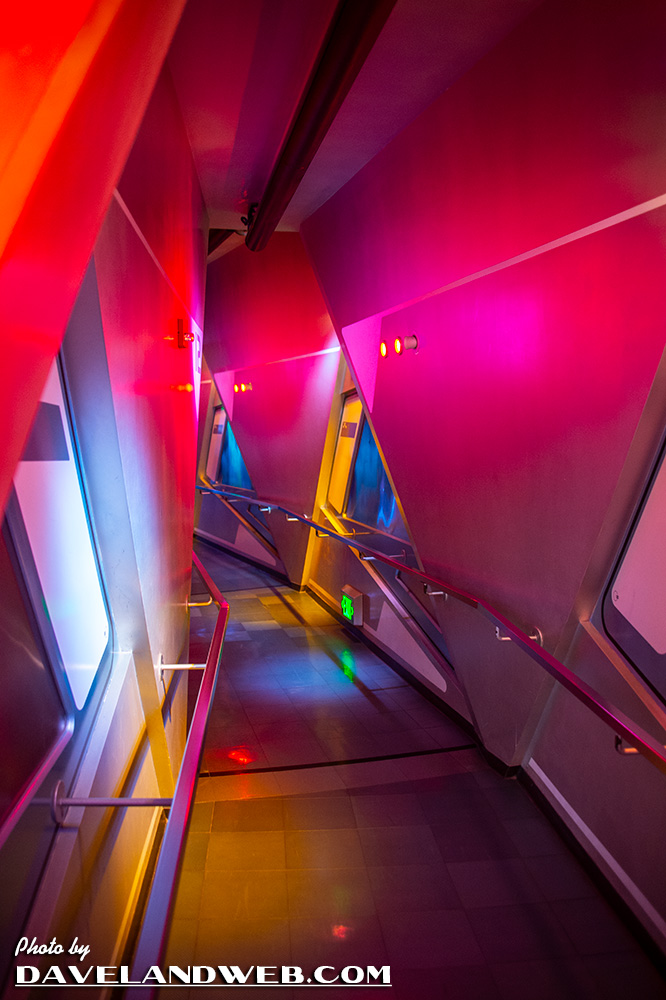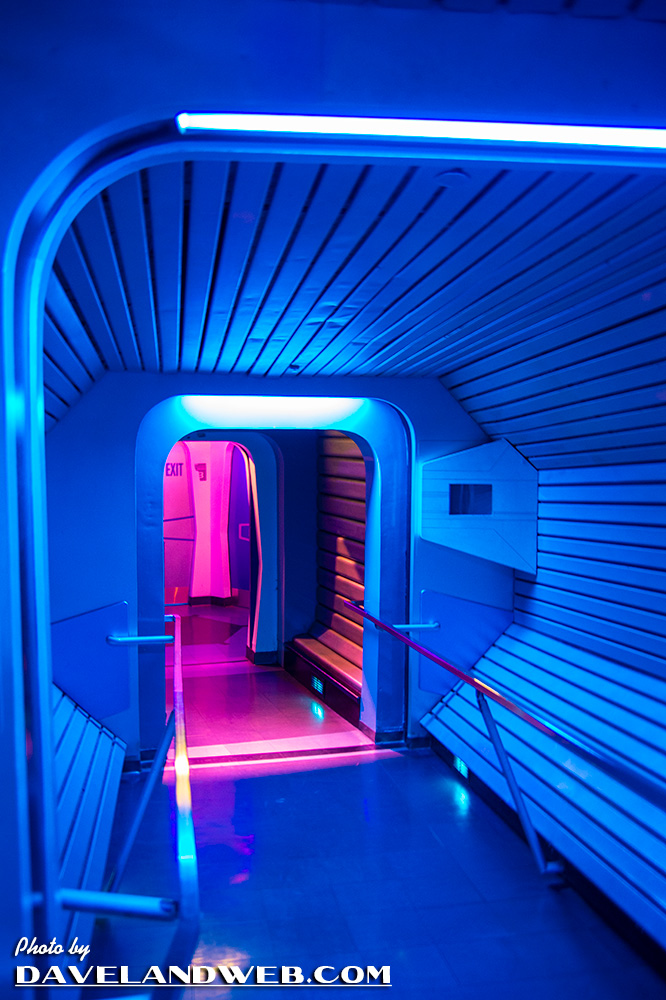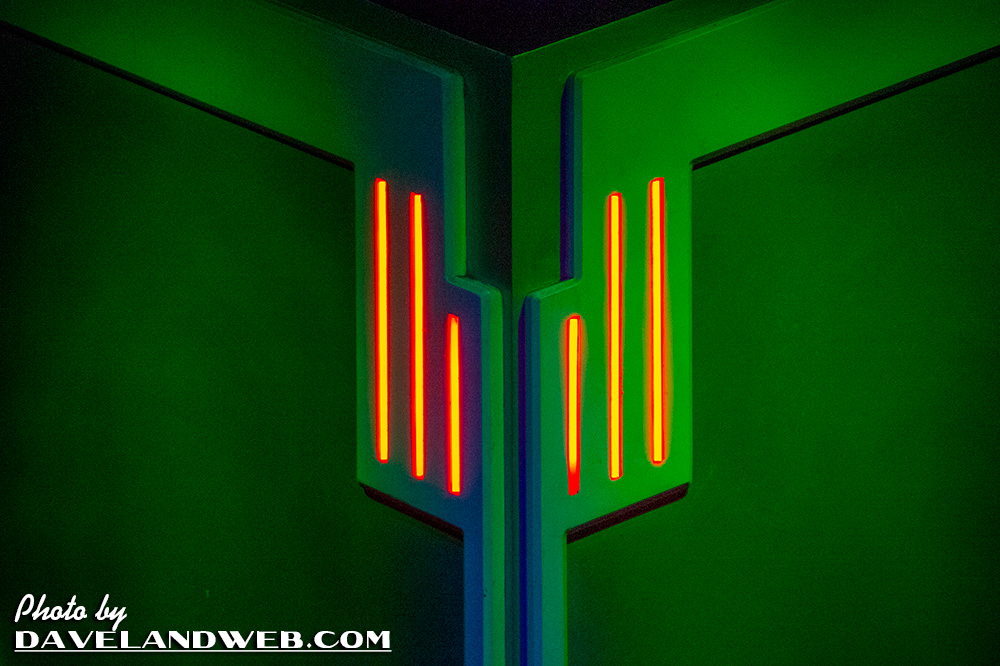 Since I am an early riser, I rode Ghost Galaxy solo. It would be about an hour before my friends joined me.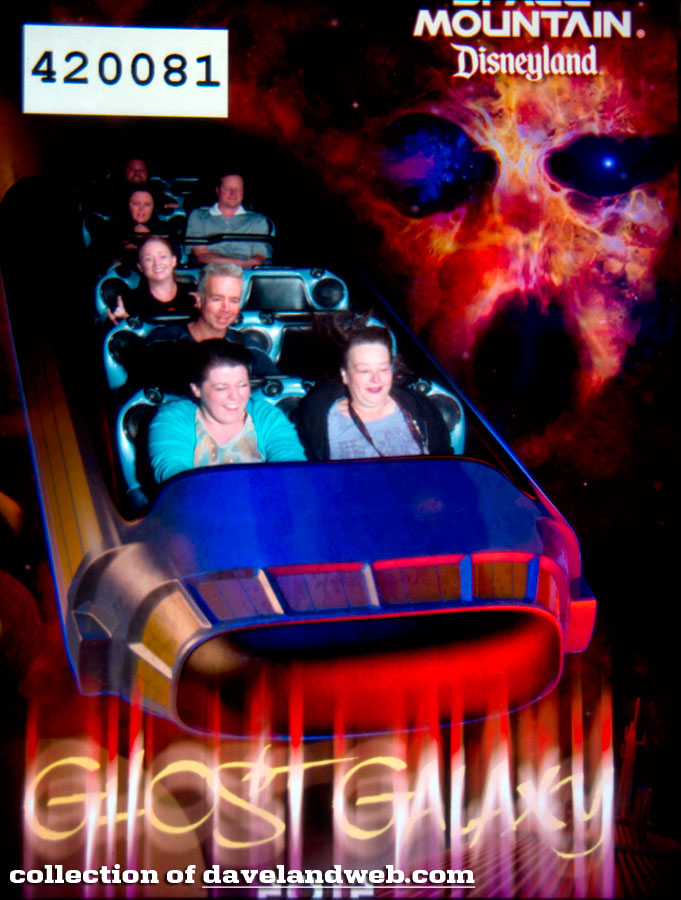 The Matterhorn still sparkles after its recent refurb: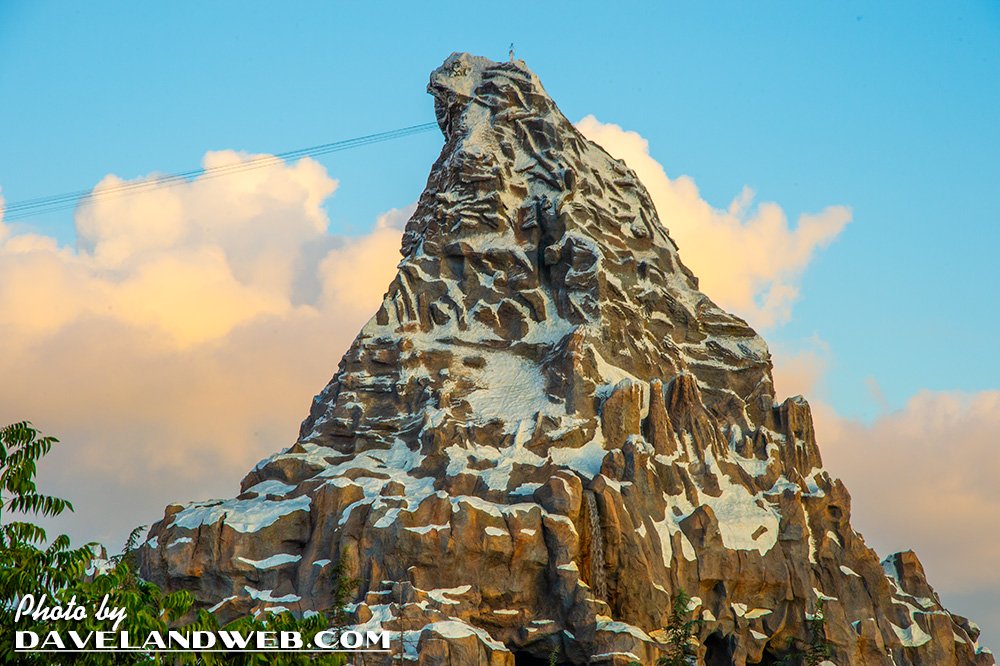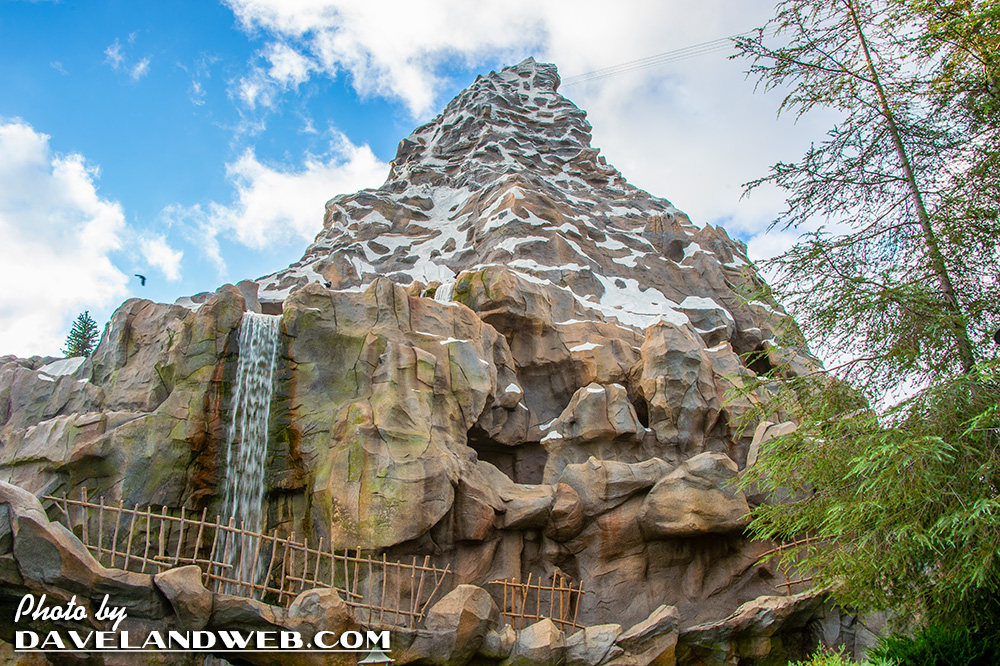 Although it looks great, the slower speed and cramped vehicles detract from the overall experience.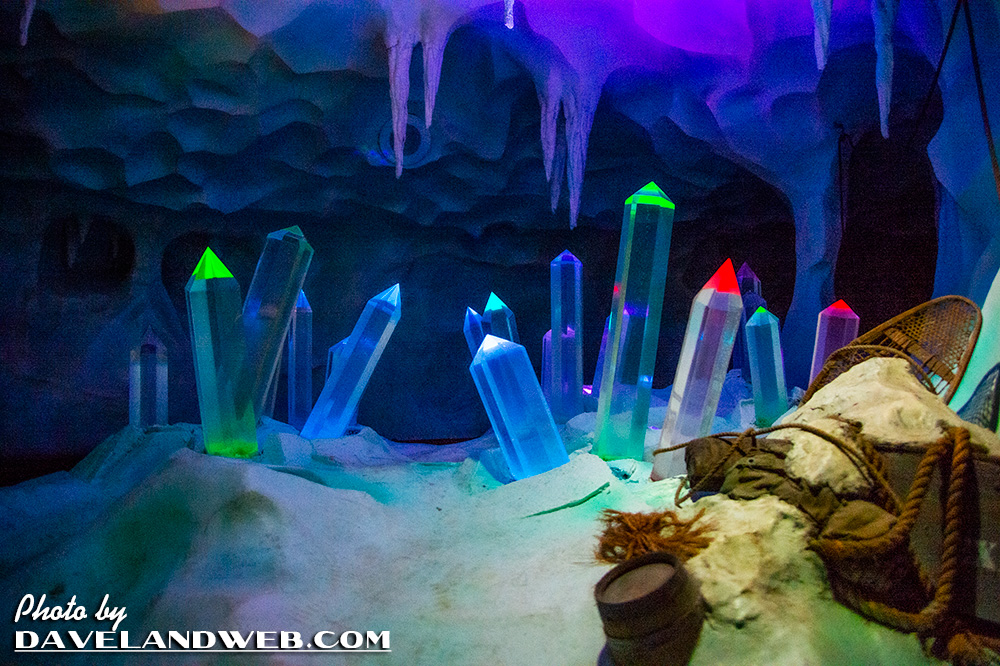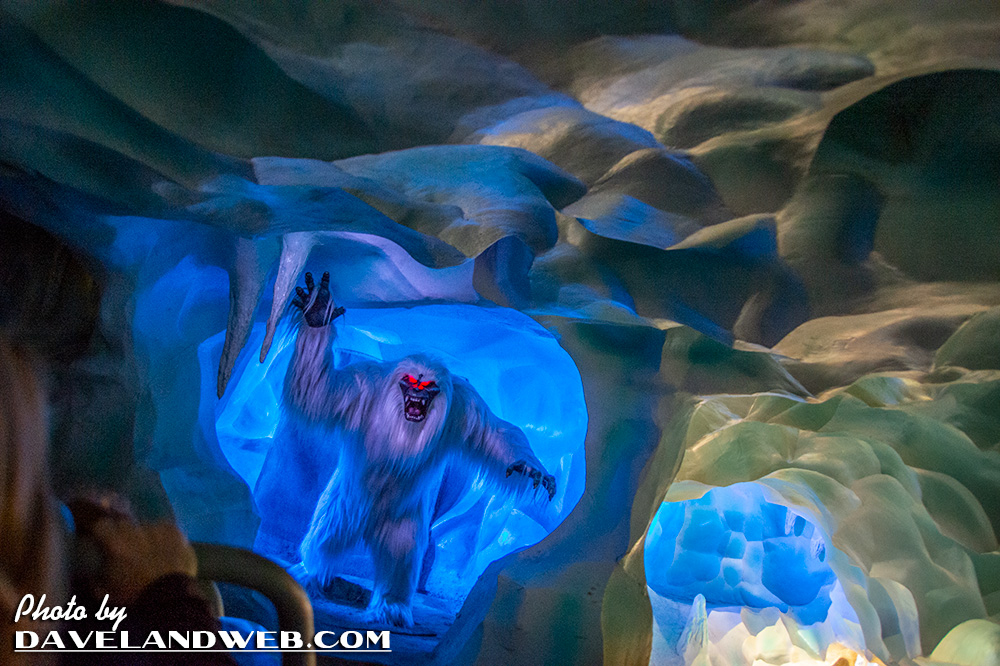 Today's post ends with a Faux-D© photo of The Castle: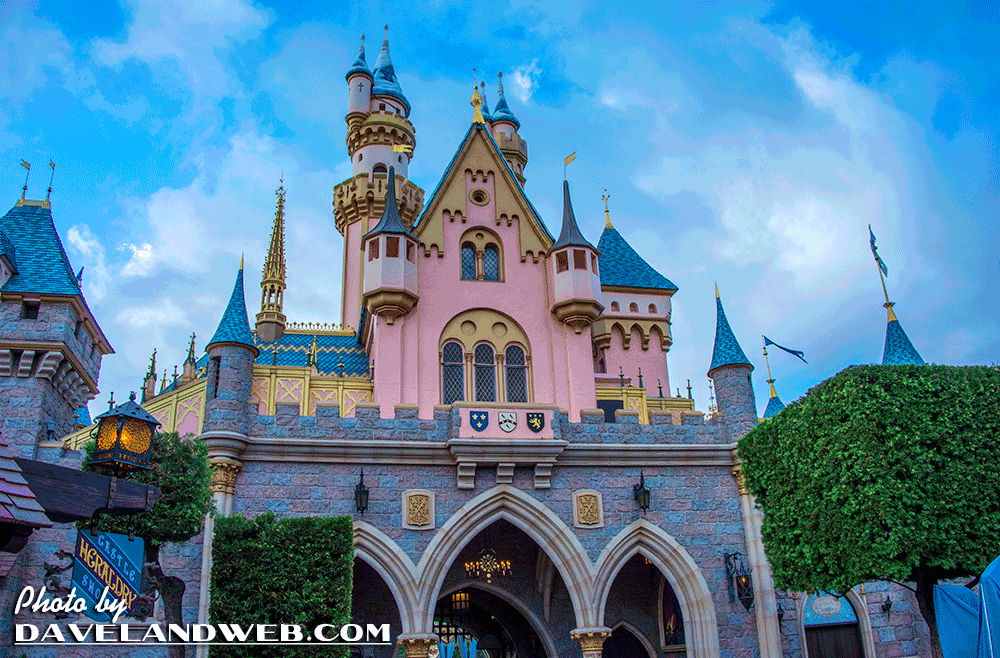 Meet me at the Dark Rides tomorrow!
See more vintage & current Disneyland photos on my
Disneyland web page.