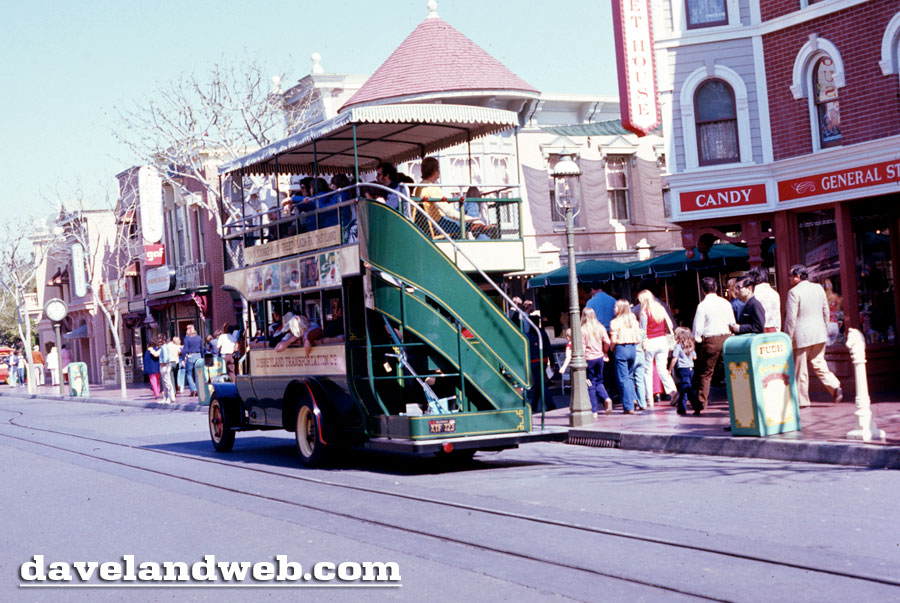 Welcome to Disneyland, circa March 1975. You sure can tell it's the 70's by the GAF shop logo and the scalawag with the long hair and bandana. Must have been a Yippie!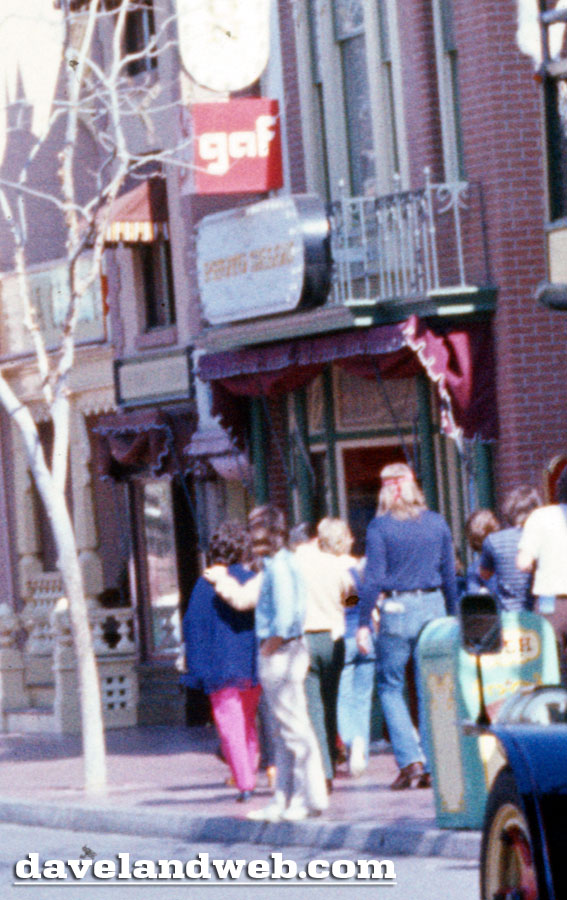 Adventureland is all kinds of crazy; big crowds and strollers. So glad I didn't visit on this day. However, I do love the little girl in front with the mod sunglasses.
Our 1970's photographer takes one last long look back at the dock as his boat begins its Jungle Cruise adventure.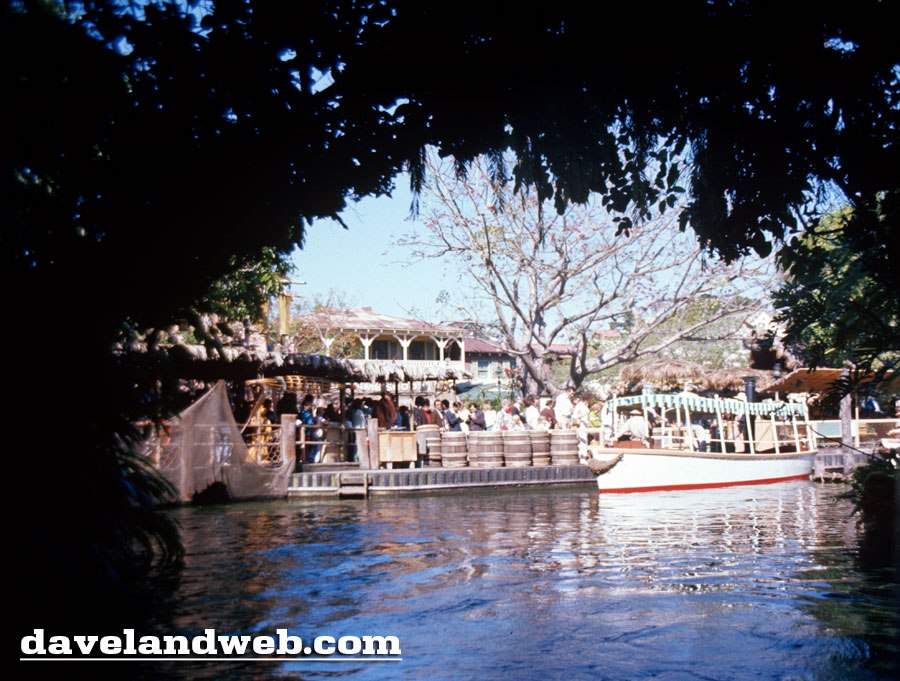 He/she must have had a thing for elephants.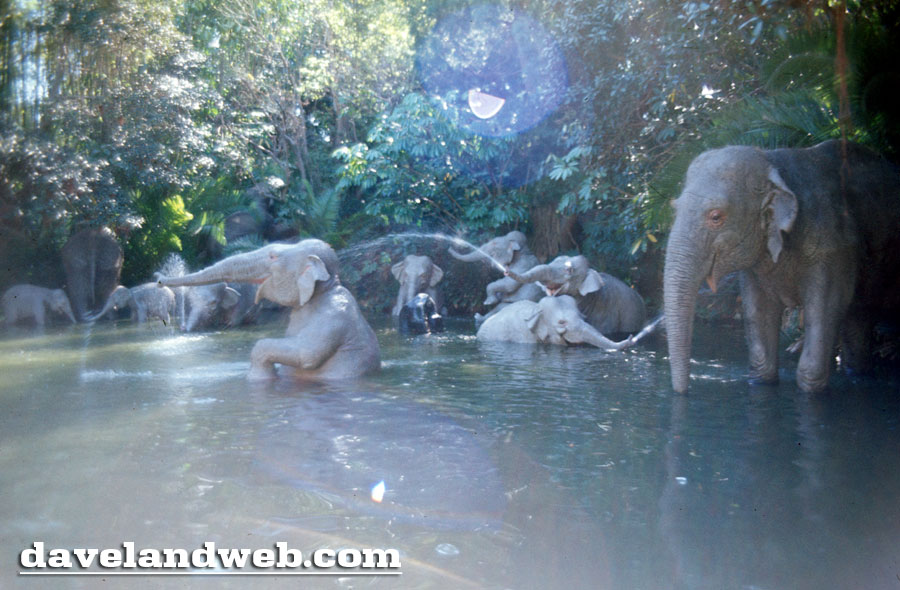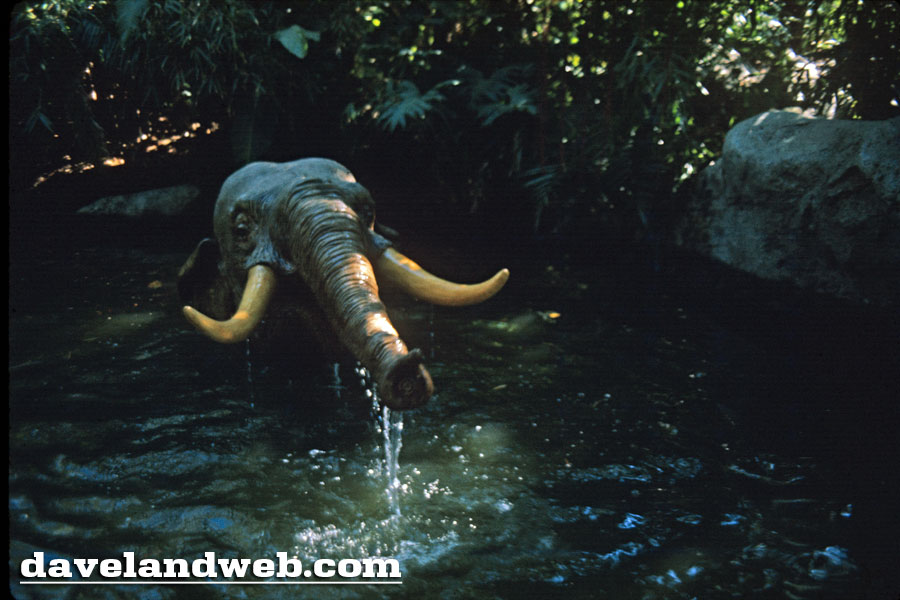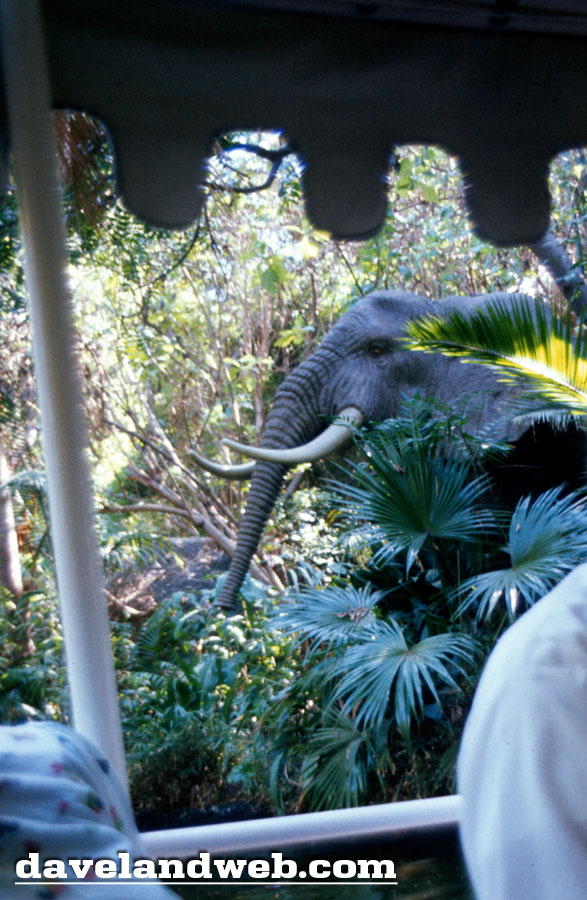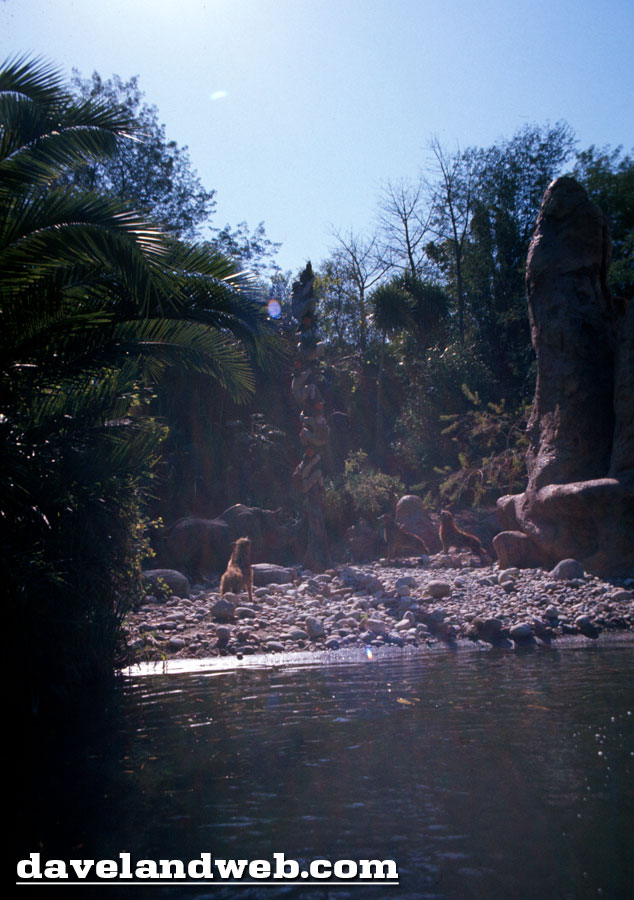 Bless his/her little heart; they even got a few interior Tiki Room shots!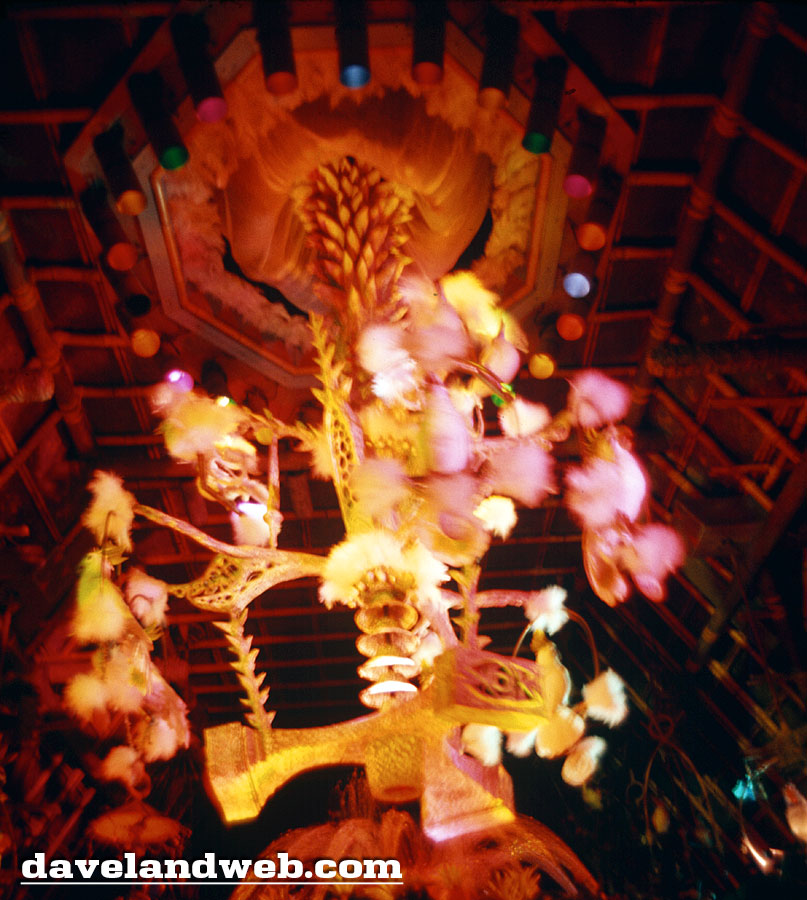 It would even appear that they listened to the cast member who said, "No flash!" Now THAT'S a well-behaved guest!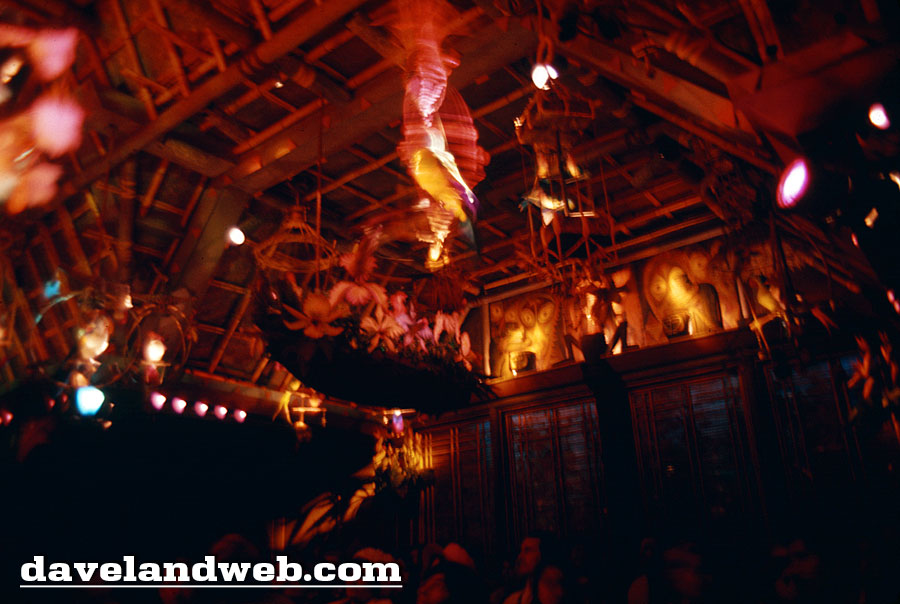 More 1970's goodness to come in tomorrow's post.
See more vintage and current Disneyland photos on my
Disneyland web pages.