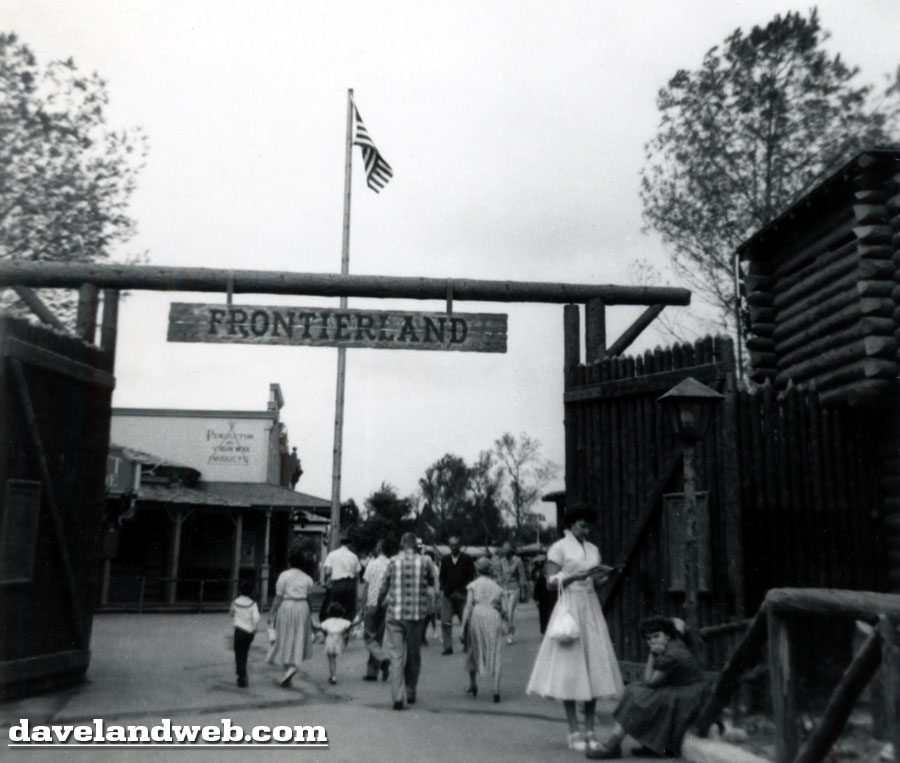 Welcome to Frontierland! I love the rustic entrance. Walking over the "bridge," you have time to transition (mentally) from Main Street to the wild untamed area that is supposed to be a tribute to the pioneers of the past.
Today, I might reterm the theming as "refined" rustic! Here's a shot from 2008: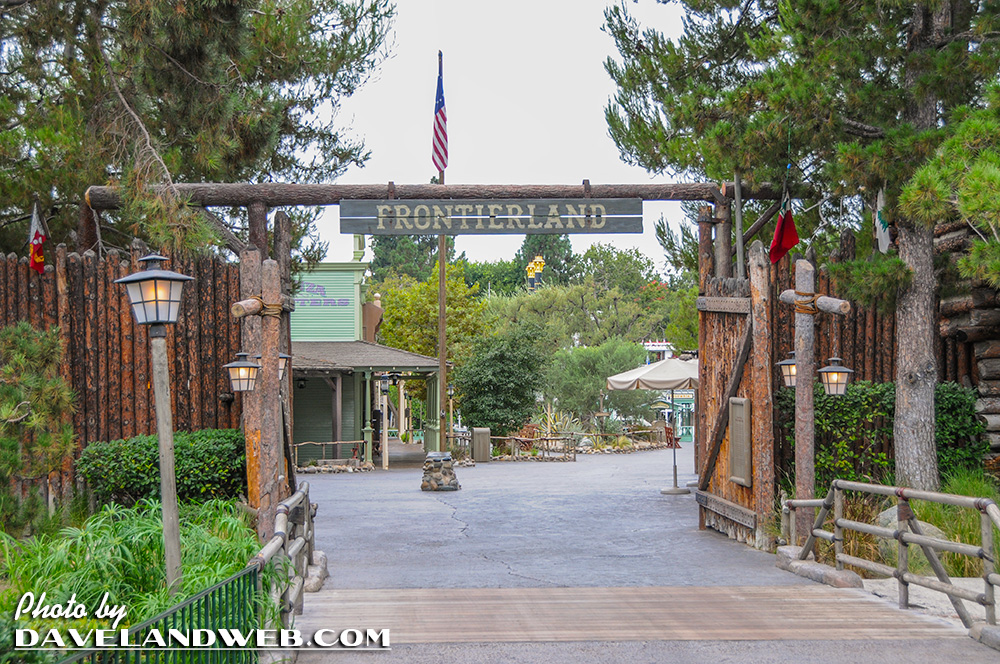 The Davy Crockett Frontier Arcade was originally designated to be a museum that housed the miniatures that Walt had created when his original concept of Disneyland consisted of a number of dioramas that guests would put quarters in to view.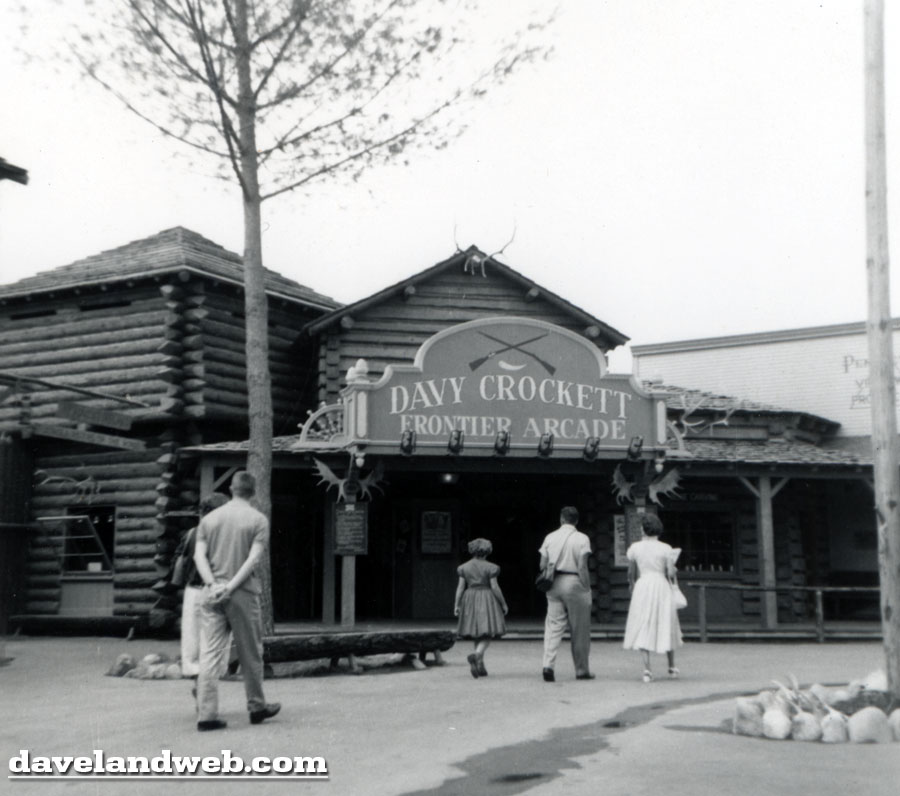 The same building is now home to the Pioneer Mercantile, where you can load up on Disney merchandise: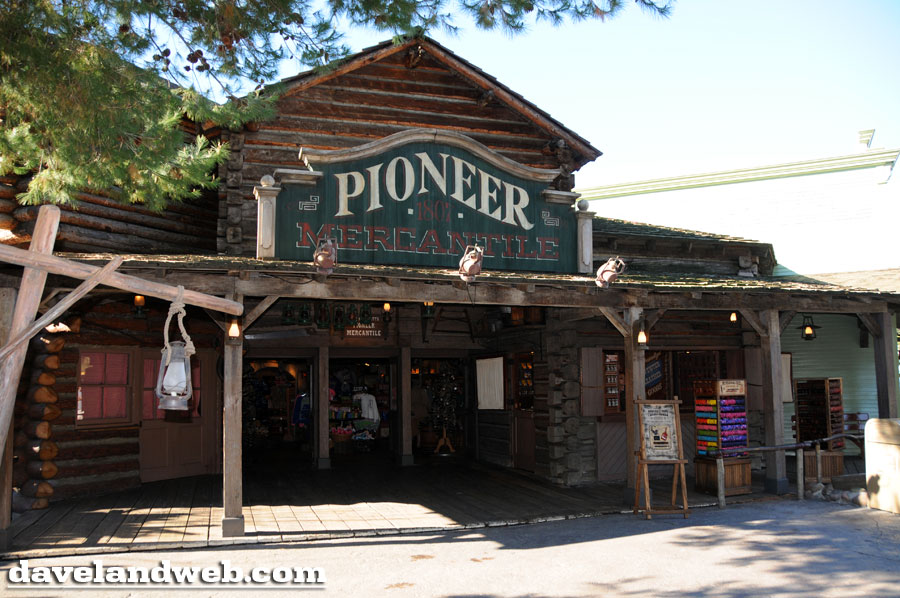 It may not be fancy, but I like the Pepsi banner proclaiming the name of the popular show playing inside the saloon: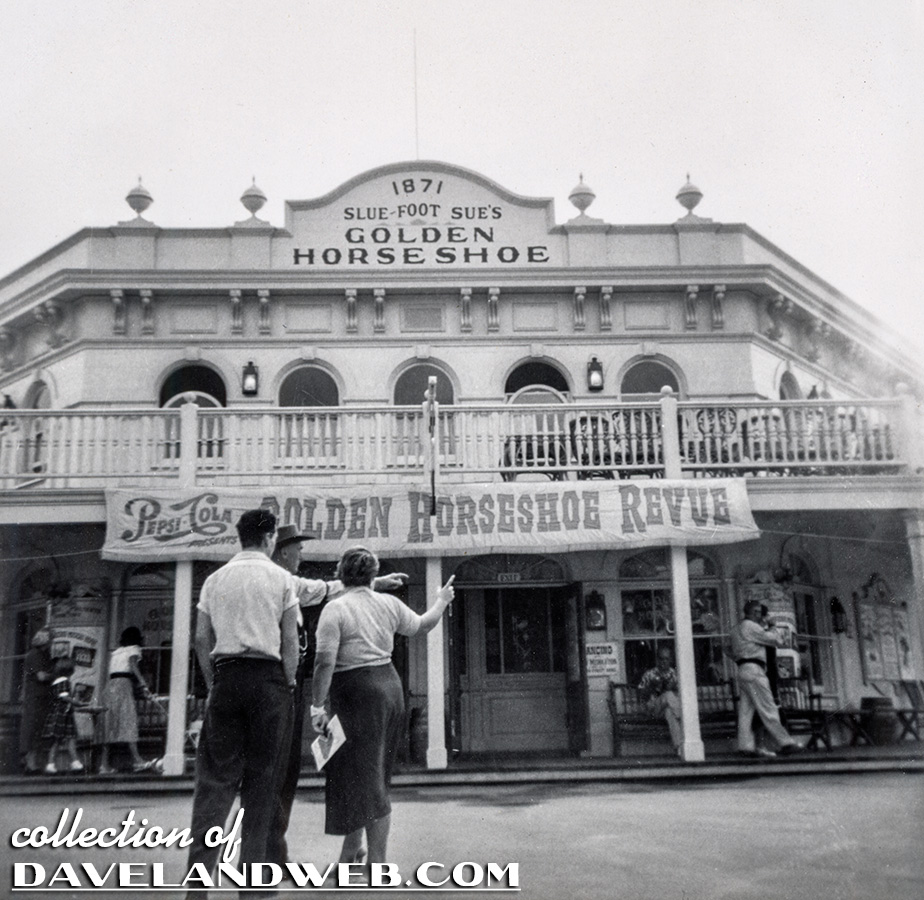 Poor Slue Foot Sue; nothing but a distant memory at the Horseshoe of today: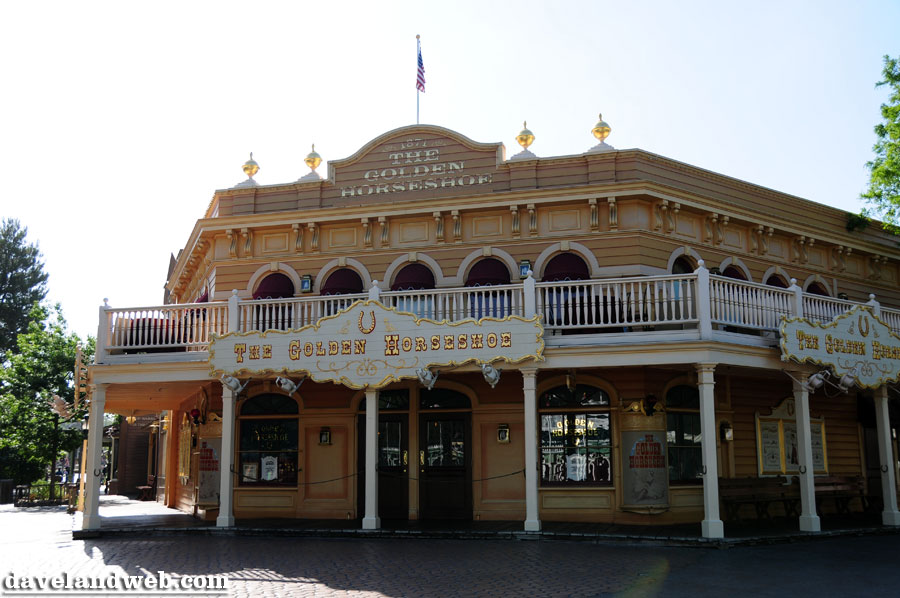 Things look slow over at the Frontier Stage Depot; these cast members look positively bored stiff!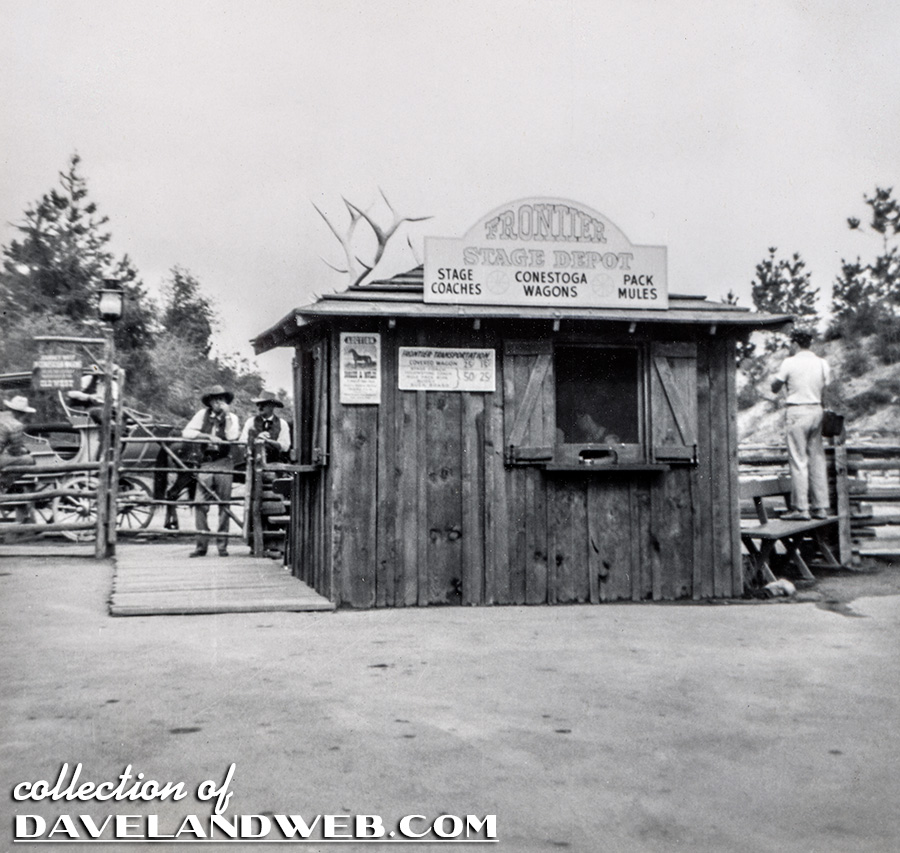 On another note, Imagineer Collin Campbell recently passed away. Moe Collins (former Disney cast member & Daveland reader) remembers:
He was a quiet, unassuming and versatile talent who never complained about anything and always loved talking about anything to do with Disneyland and WDW in particular. Whenever I escorted dignitaries through WDI (called WED back then), they were invariably mesmerized by his work. Great freehand artist, and even could build models.
Inside Club 33 is a harpsichord that features a beautiful tableau hand-painted by Campbell: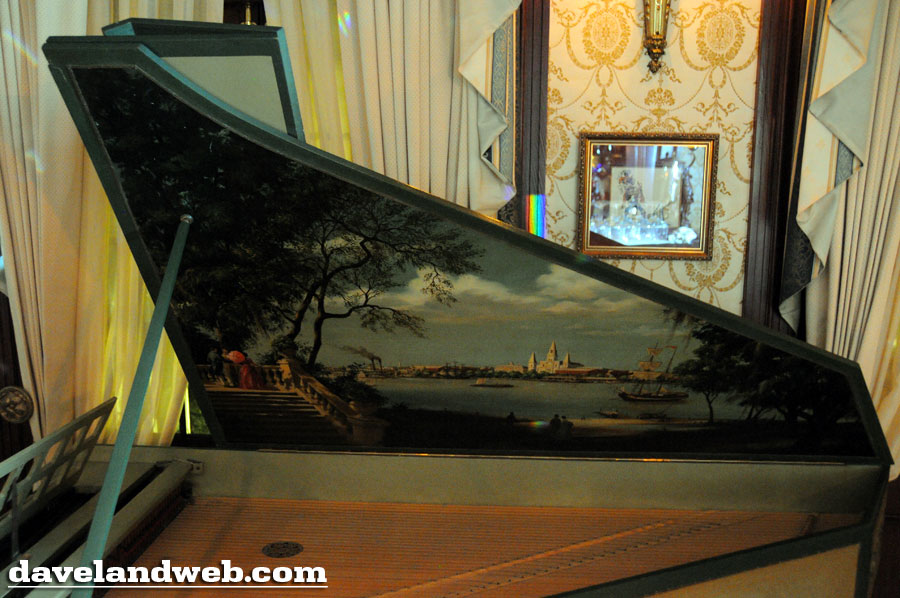 See more vintage & current Disneyland Main Street U.S.A. photos at my regular website.