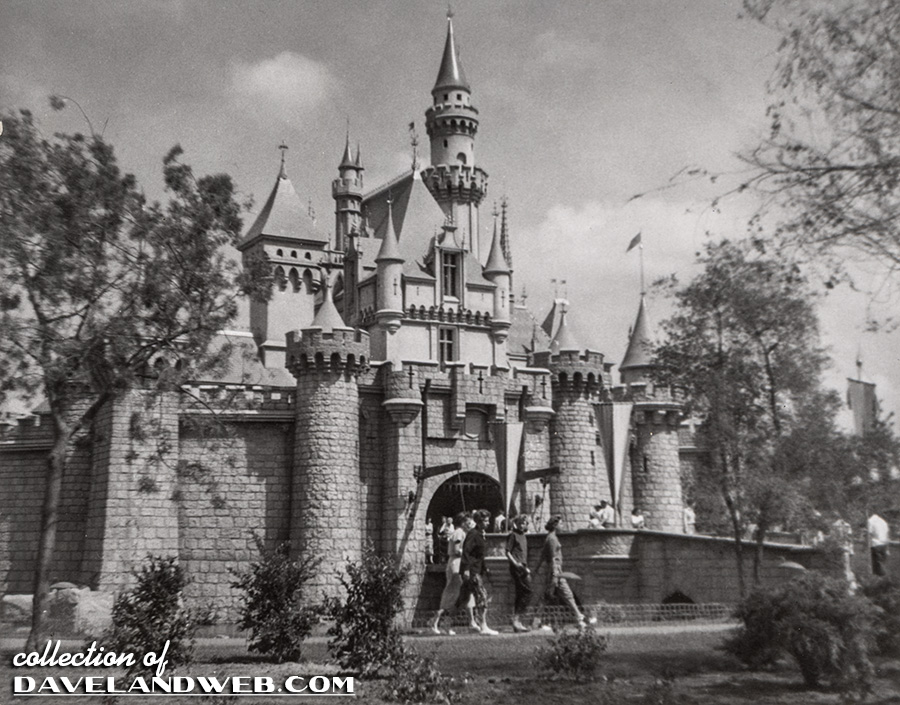 Today marks the last entry into this series featuring black and white images from when Disneyland was only a few months old.
Mr. Toad's Wild Ride: back when Fantasyland dark rides featured Medieval Fair exteriors that were necessitated by time...and most importantly money.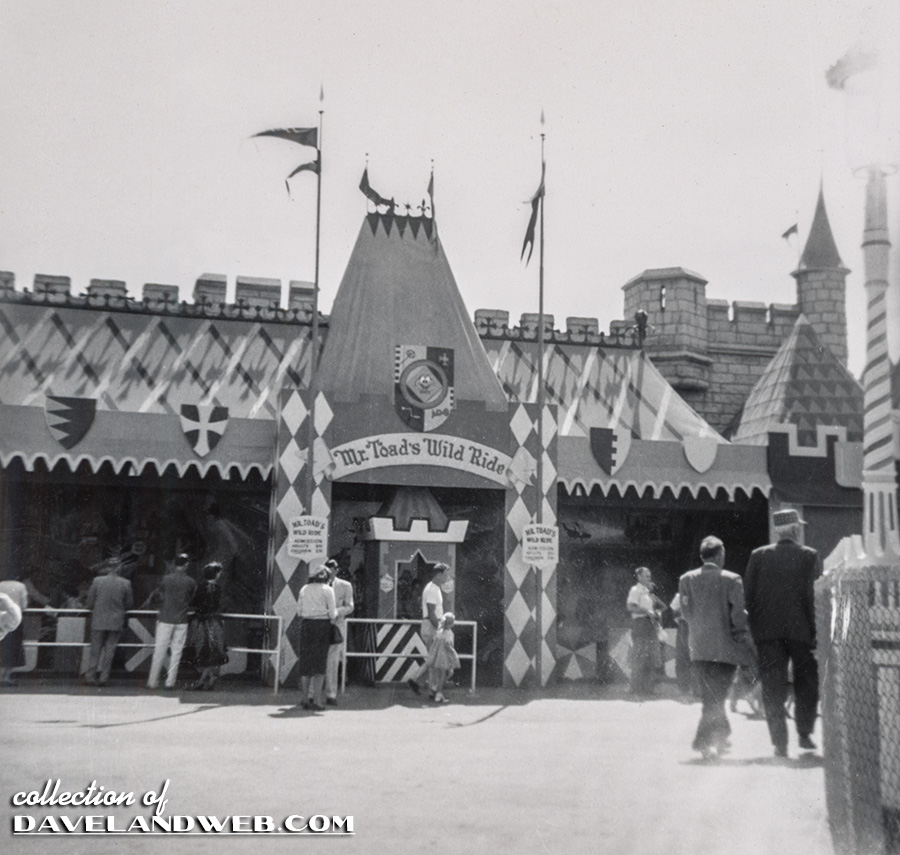 Mr. Toad now resides in a more appropriate Tudor-style structure.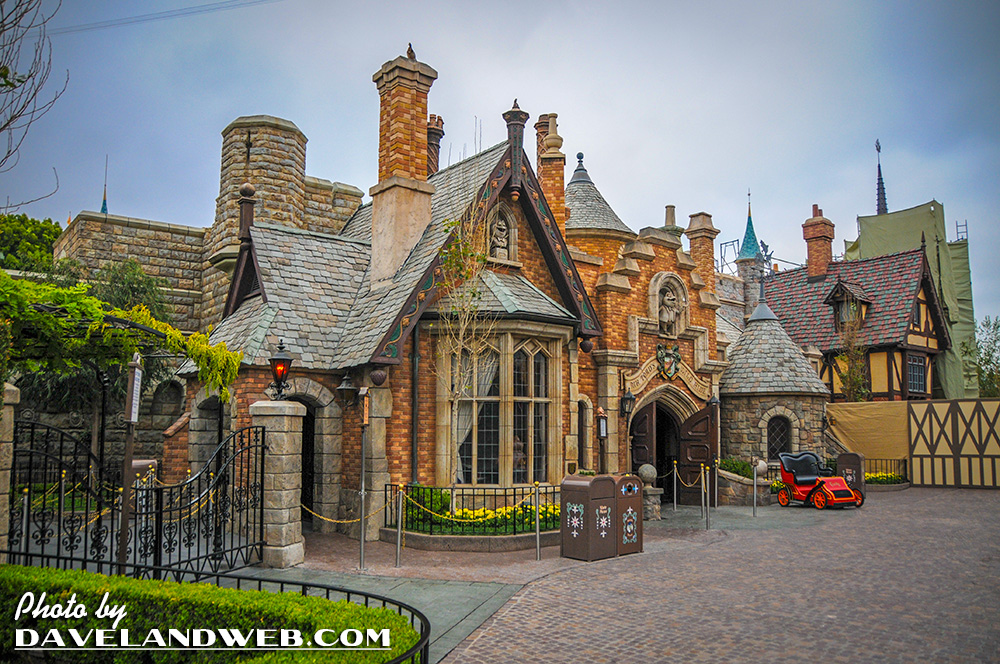 Peter Pan in September 1955: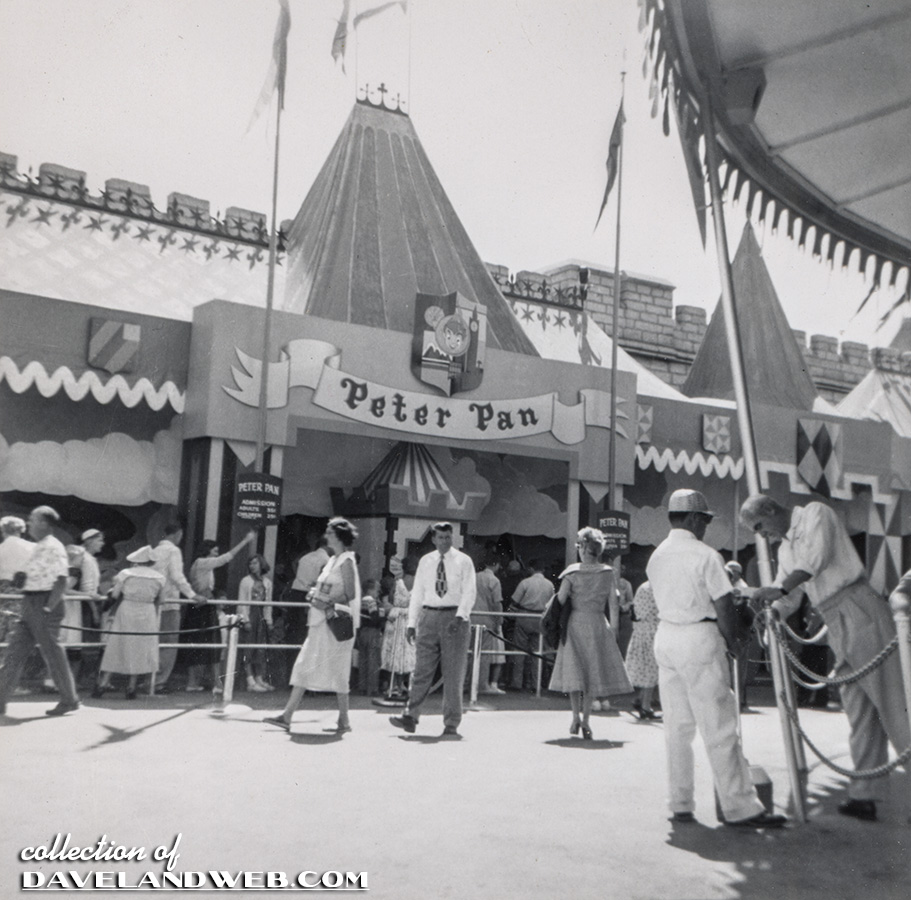 and flashing forward to May 2011: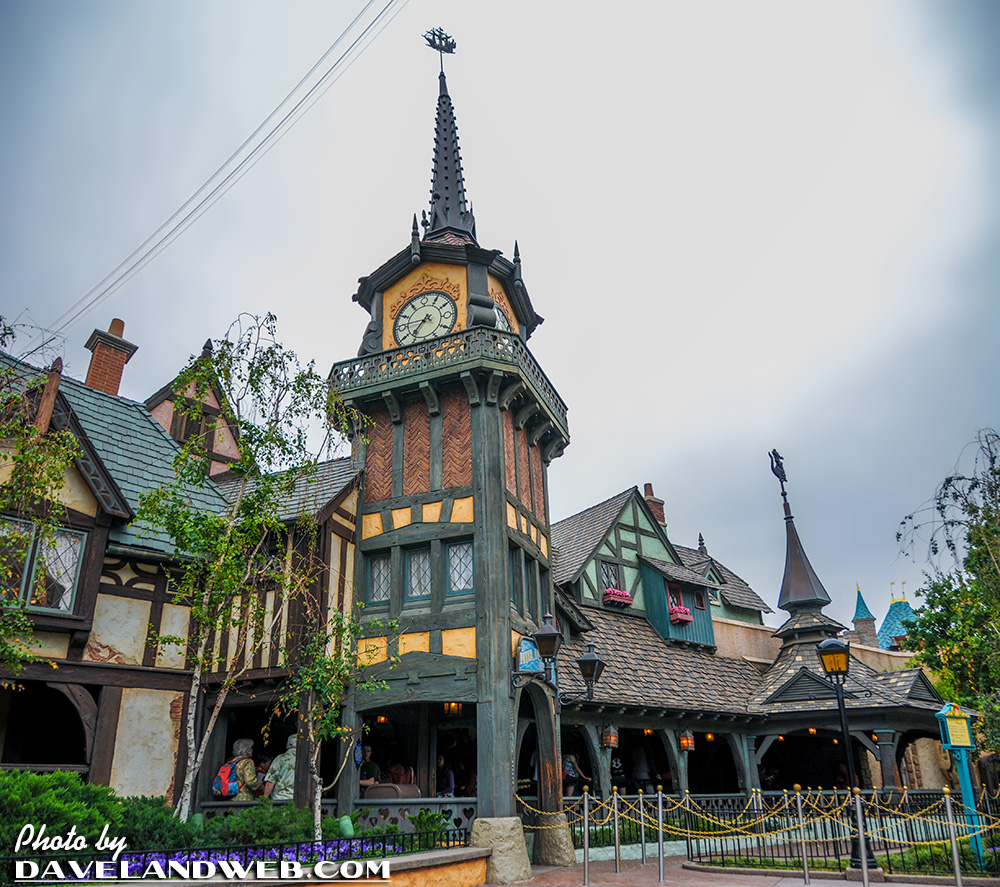 A wacky-over/double exposed shot of the Chicken of the Sea Pirate Ship: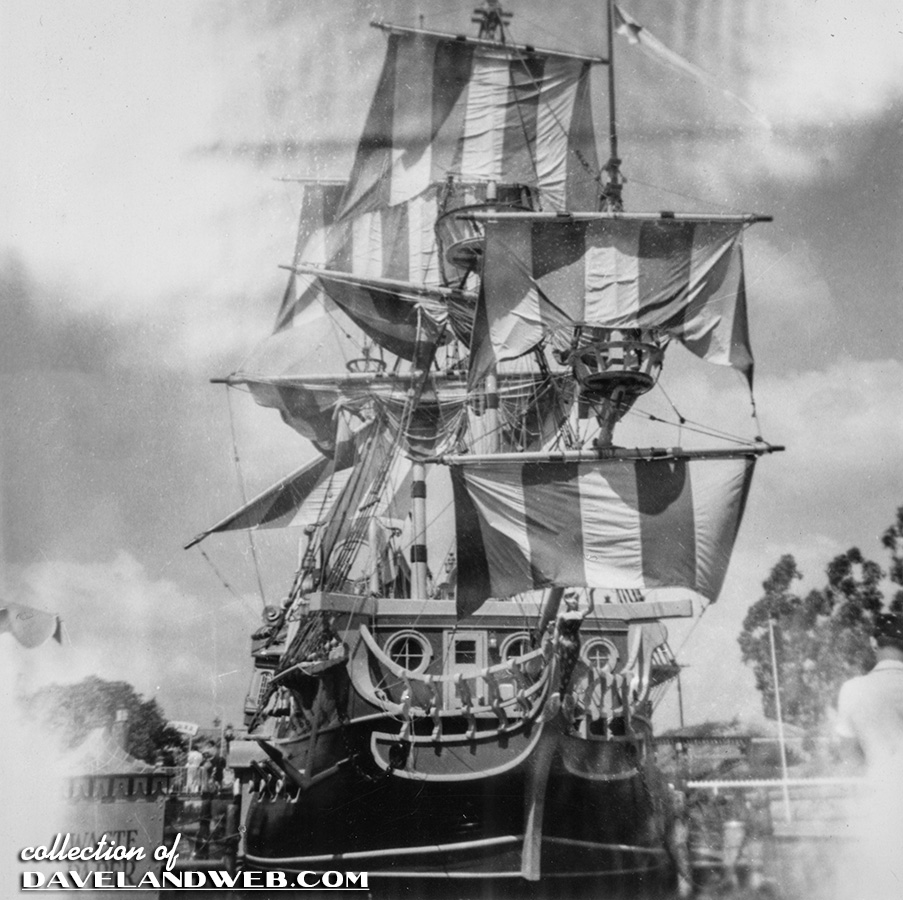 ...and what it was replaced with: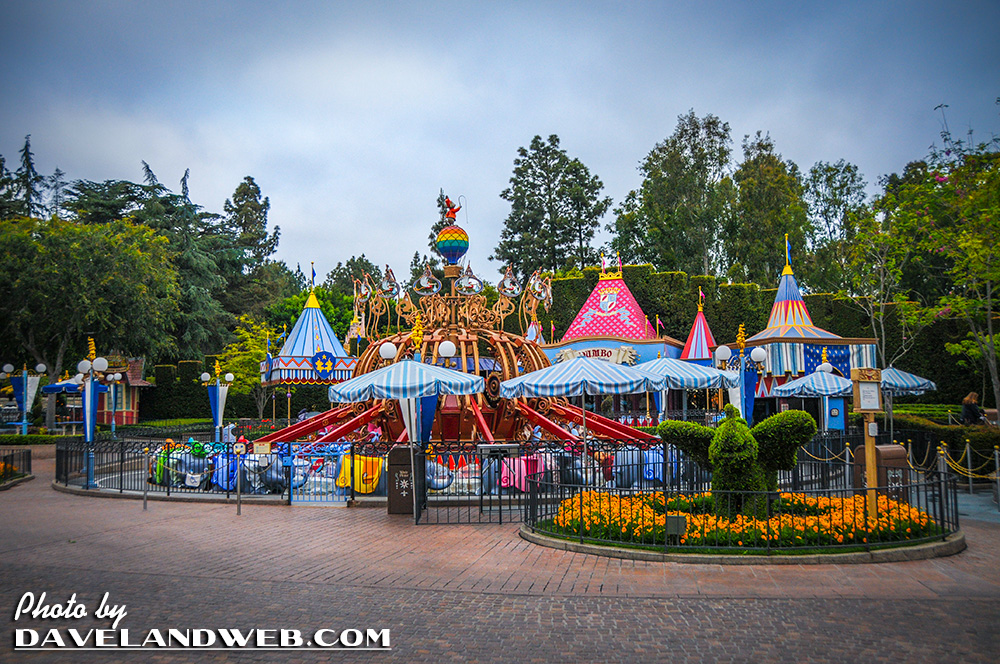 Don't ask Dumbo for a Tuna Boat!
See more vintage & current Disneyland Fantasyland photos at my regular website.