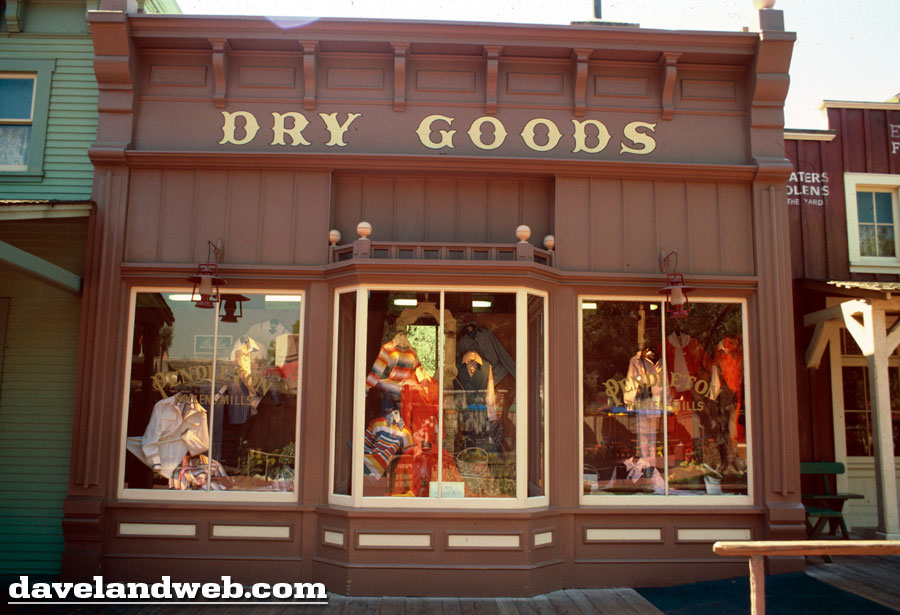 All of you agents-of-no-change out there can rest a little easier tonight, knowing that in the last 30 some years, the Dry Goods Store looks almost the same in 2011 as it did back in April 1977. For those with time on your hands, please make up a list of all the differences in Microsoft Word and send them to me immediately. Your check is in the mail.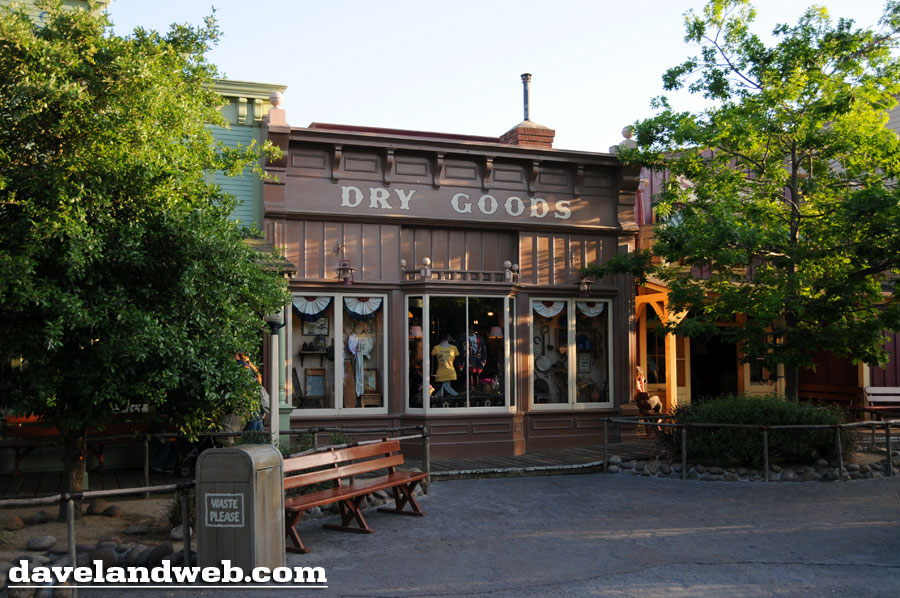 Over at the Horseshoe that is Golden, our April 1977 photographer took this shot of the attraction poster: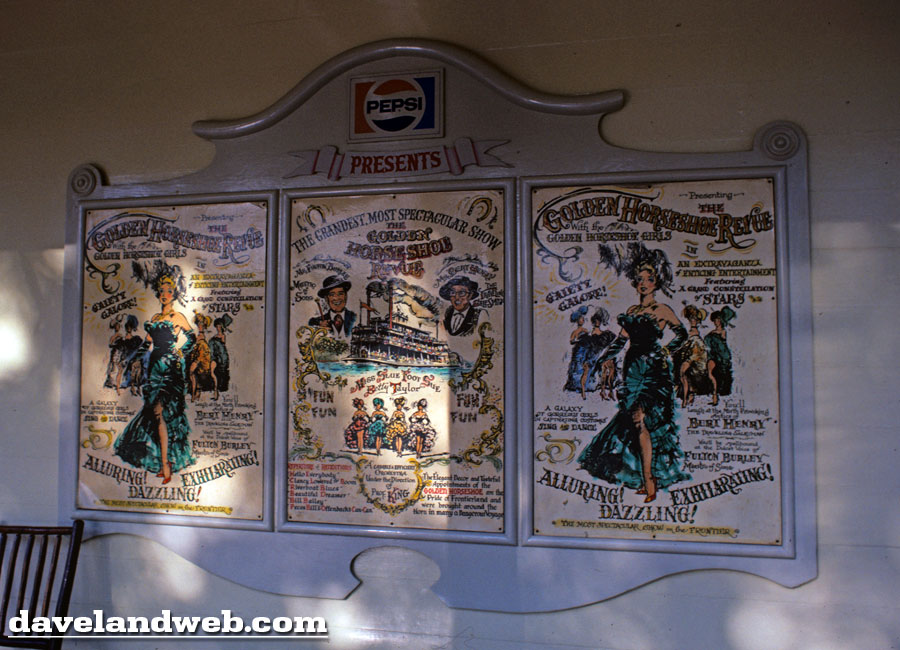 Zooming in, it would appear that Wally Boag was on vacation.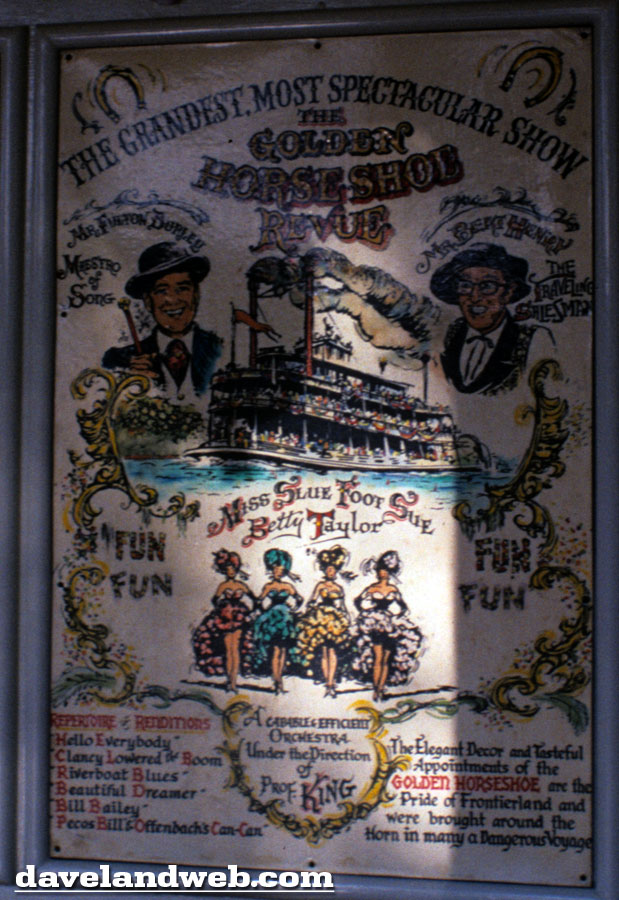 These 3 photos from 2008 show the attraction posters that could be found in a similar location outside The 'Shoe: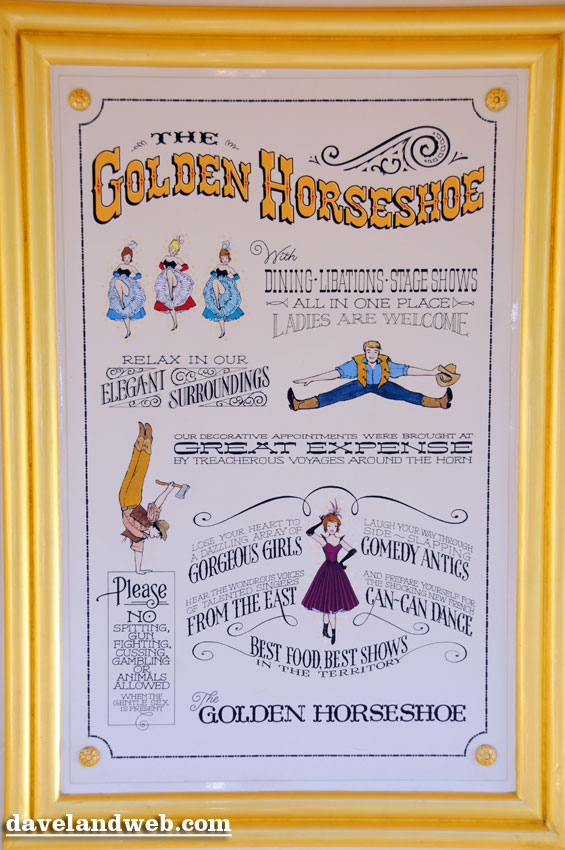 Last but not least, a shot of the show itself. These are somewhat difficult to come by. I say bring back the Can-Can girls!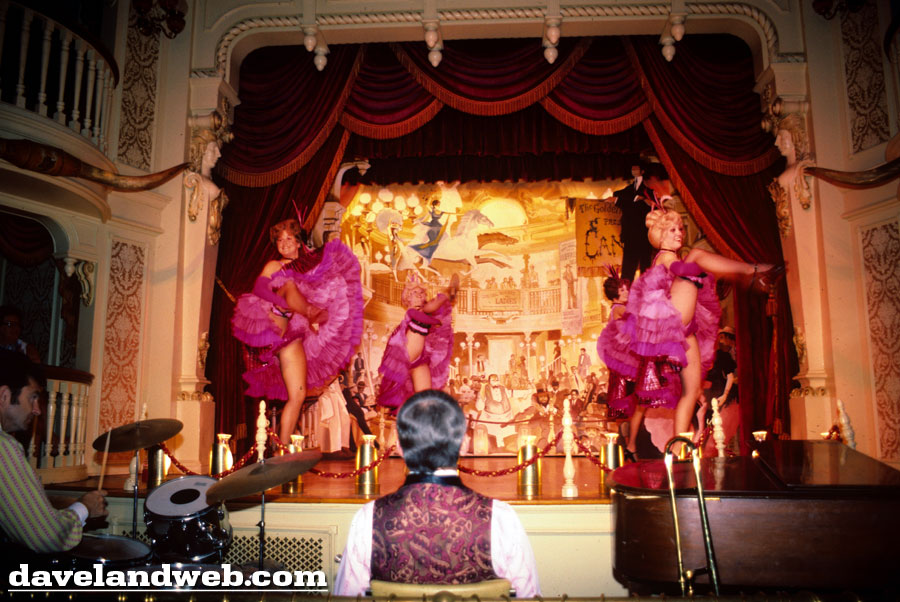 Nothing against Billy Hill...it just would be nice to have the Can-Can girls back. They're much cuter!
See more vintage & current Disneyland photos at my regular website.