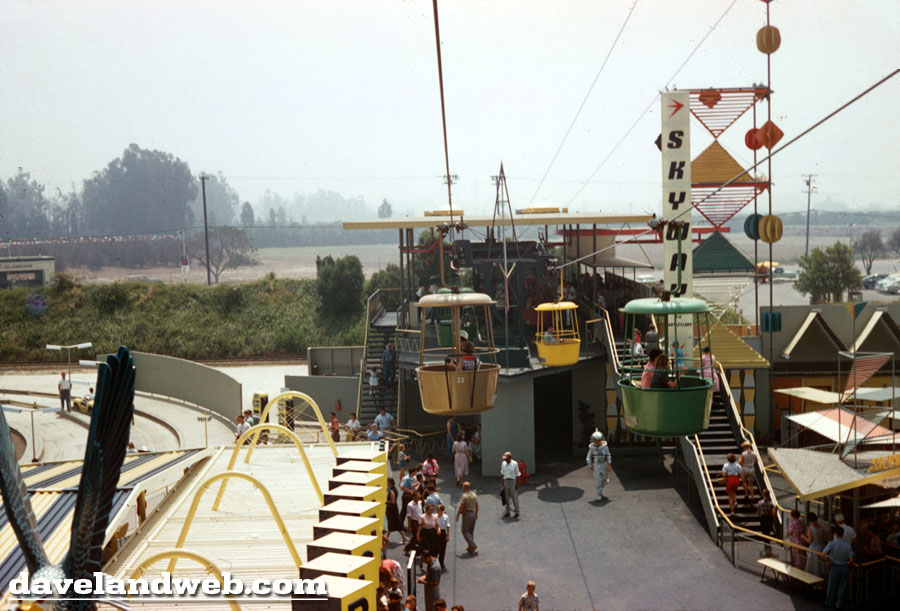 The first photo of today is not from the March 1957 batch, but rather another 1957 set of images. Why is it here? Because I want to set the scene for you, faithful readers. Imagine boarding your 1957 Skyway bucket and soaring high over the park. Below you see a silver-suited spaceman from the future. And in image #2 (where we transition back to the March 1957 grouping), you float by the iconic Moonliner, sponsored by TWA.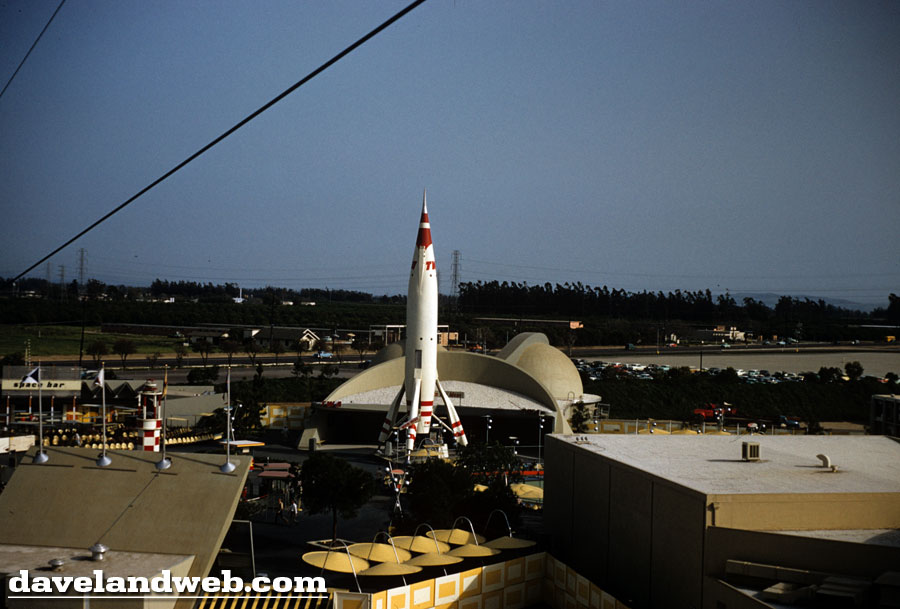 Quickly passing through the Matterhorn into Fantasyland, we fly over the Chicken of the Sea Pirate Ship Restaurant: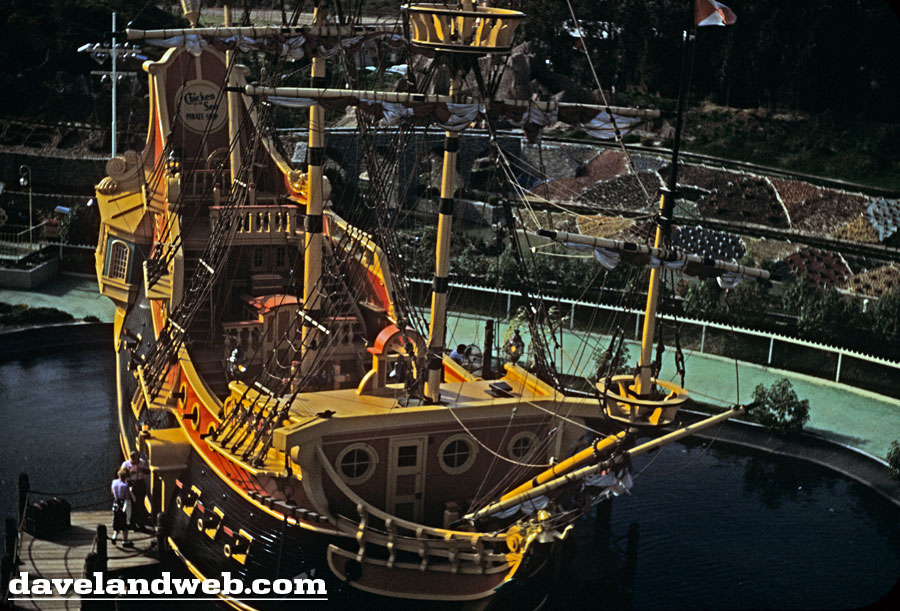 So close you can almost reach out and touch the Crow's Nest!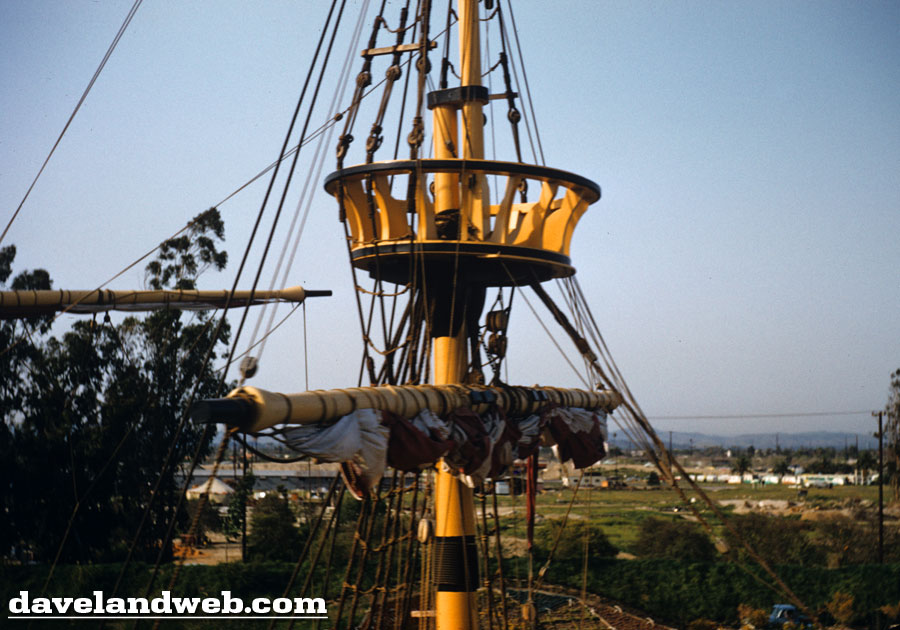 Once out of the Skyway Bucket, we leave the Fantasyland Skyway Station (shown here in this August 1958 image)...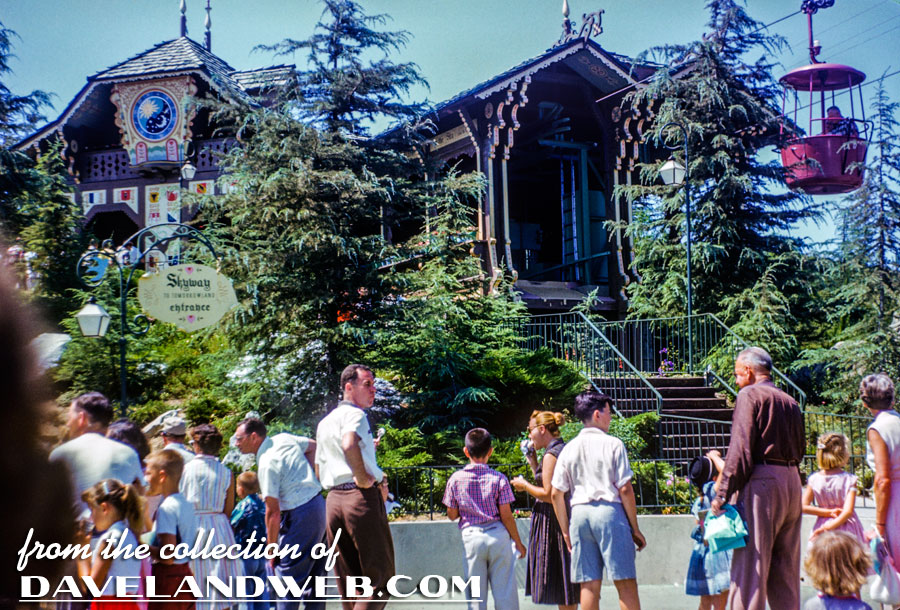 and our March 1957 photographer begins to explore Fantasyland from the ground. It appears he wanted to hide behind the landscaping for this Chicken of the Sea Pirate Ship shot: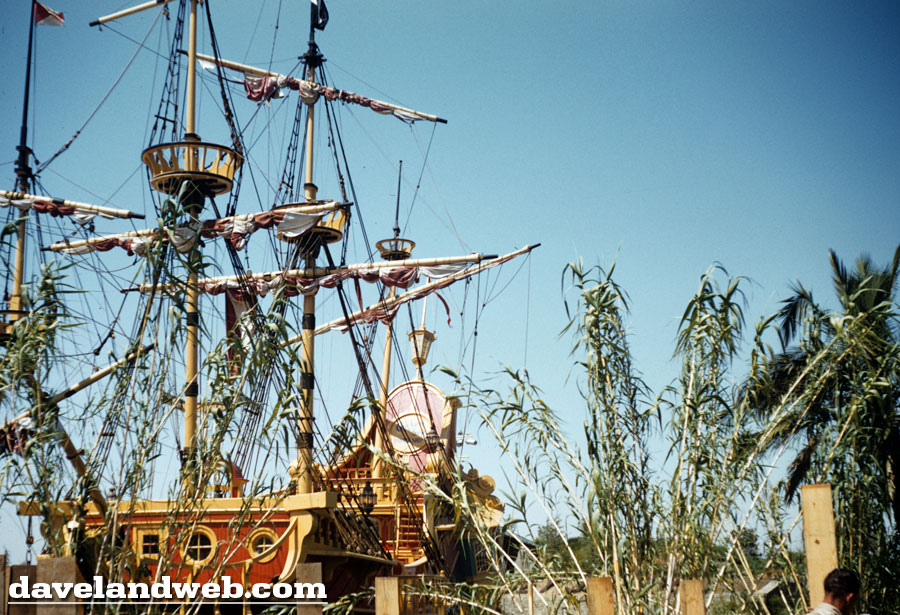 And then wanted to get as close as possible to Monstro's eyeball in this Storybook Land shot, capturing the area that would soon be home to Skull Rock (note Cinderella's Castle towering in the background of Storybook Land):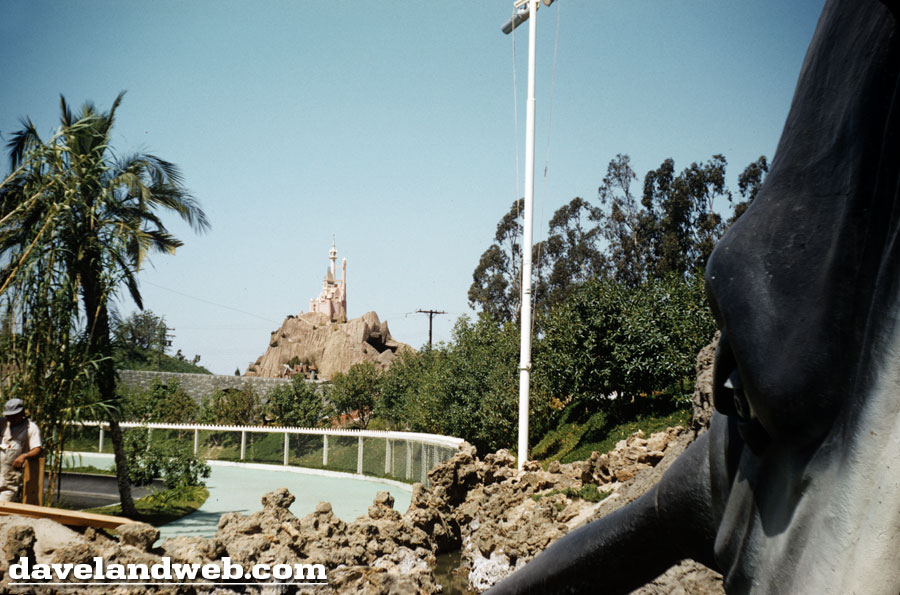 So many details on Toad Hall! I love riding Storybook Land; sooooo much to observe.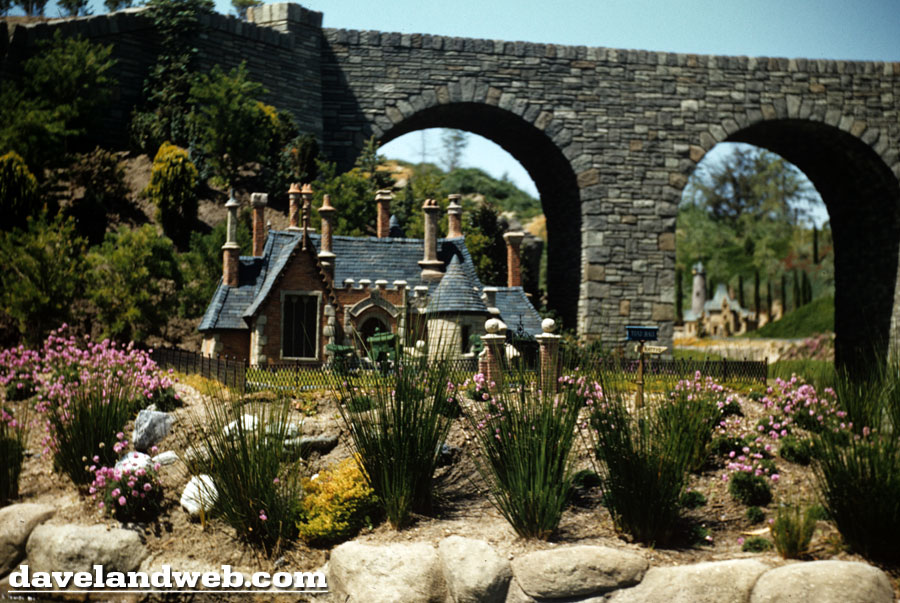 To wrap up this series, I'm going to yank you back over to Frontierland with two shots of the Mighty Mark Twain: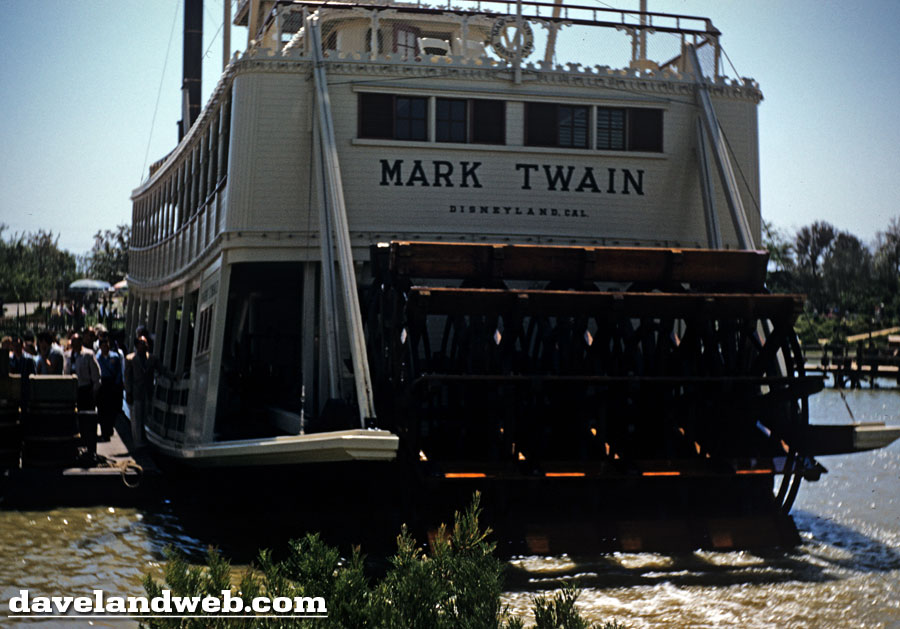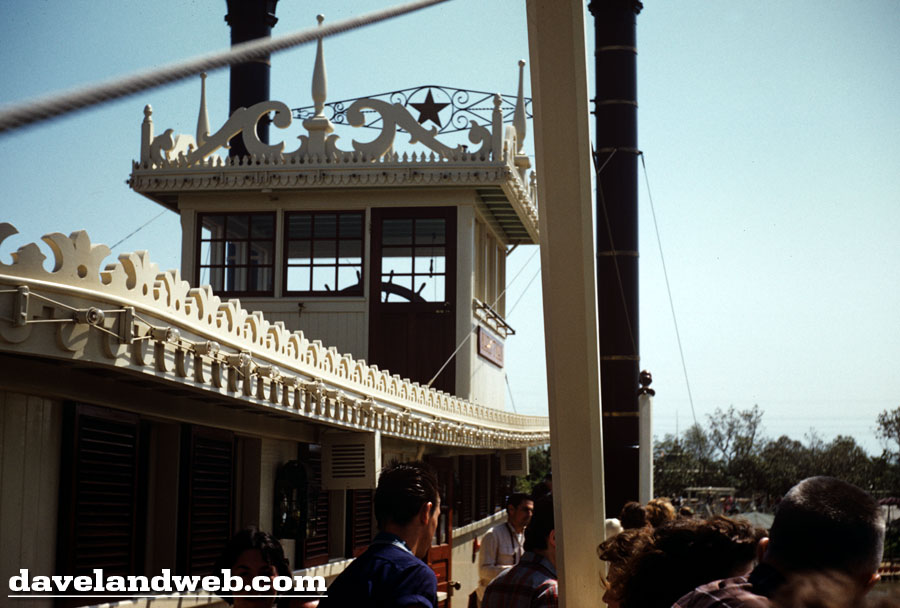 I hope you enjoyed our journey through time to explore March 1957 at Disneyland!
See more vintage & current Disneyland photos at my regular website.