Welcome to Adventureland, a mere month after Disneyland opened.
And Adventureland's entry gate circa 2011: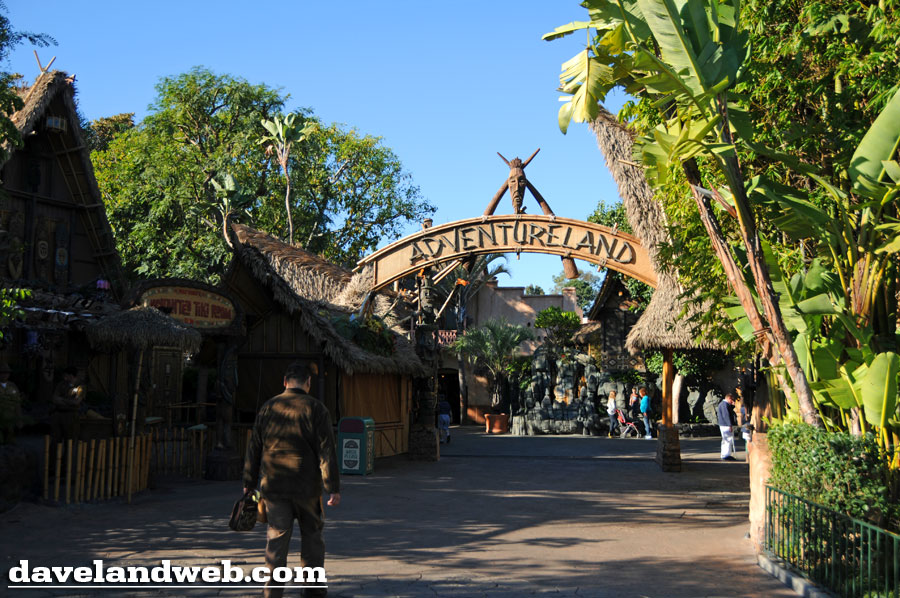 The Jungle Cruise, over 50 years later, is still kicking and still packin' 'em in. This rhino is no longer in the attraction: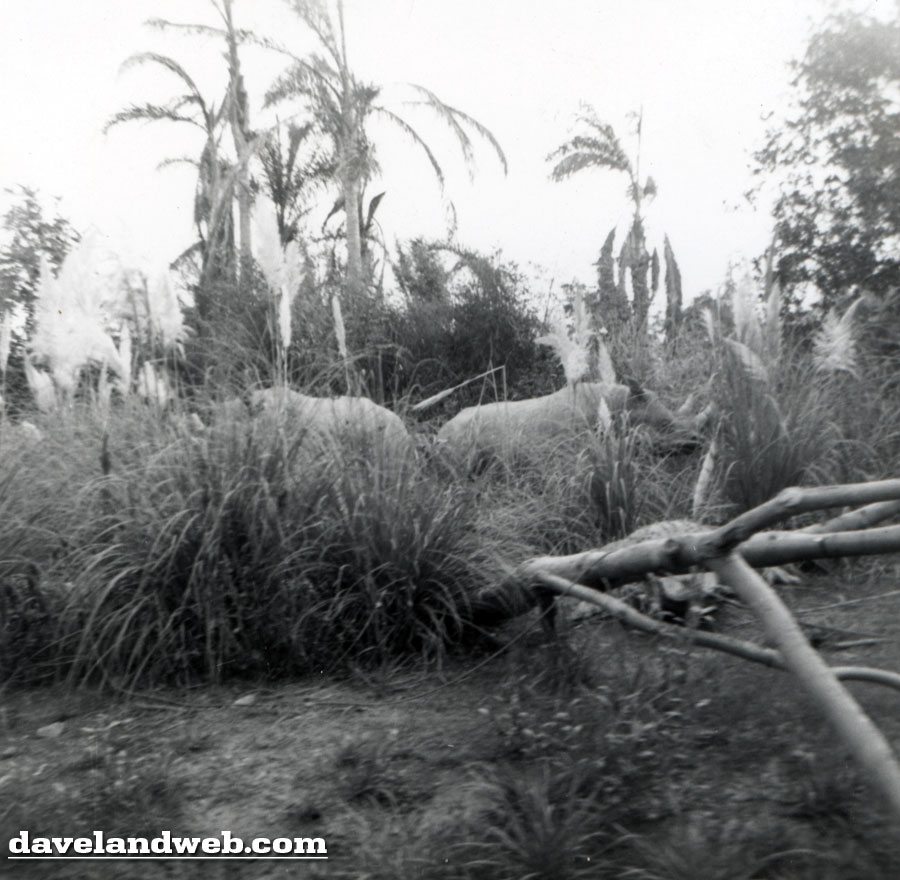 A color shot of the rhino from the same time period: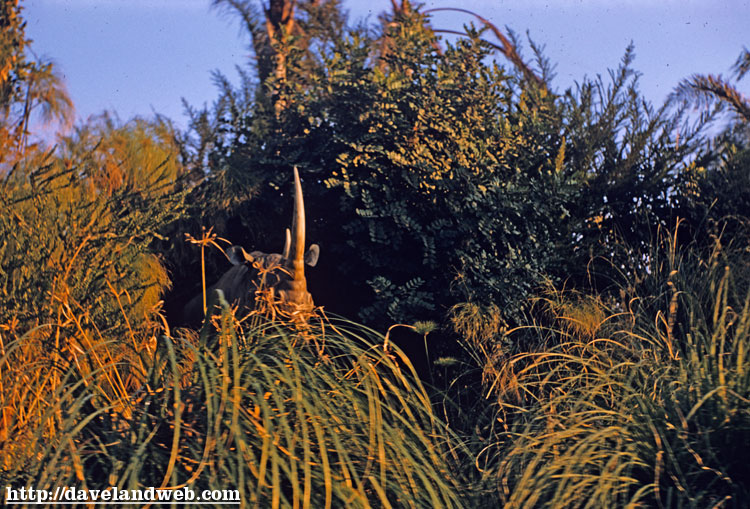 The beloved hippos: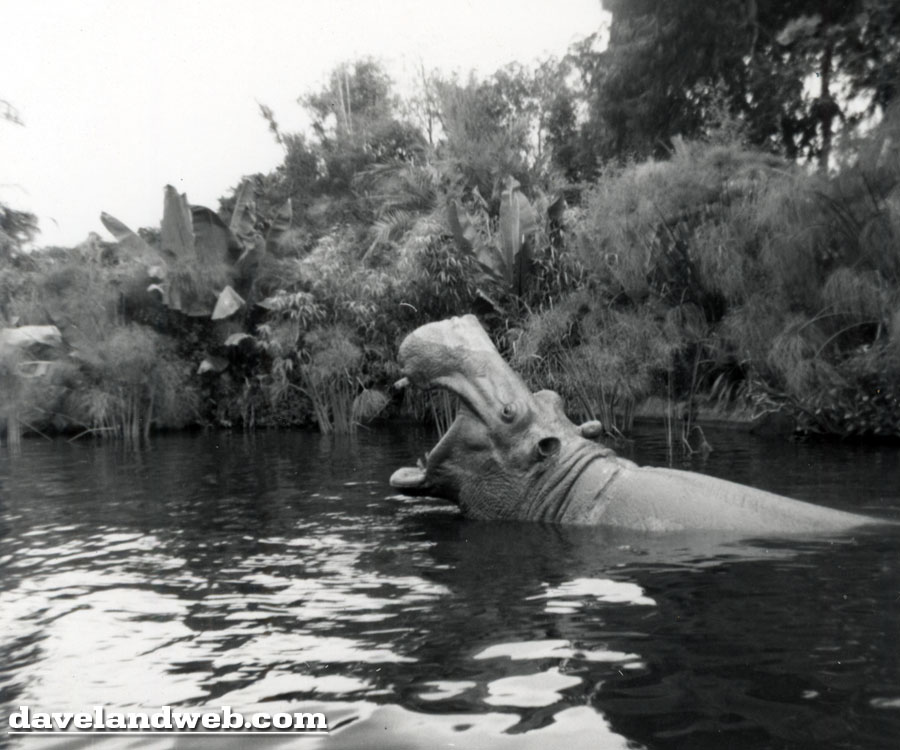 Shortly before, here's how the hippo looked as the park was quickly heading towards opening day: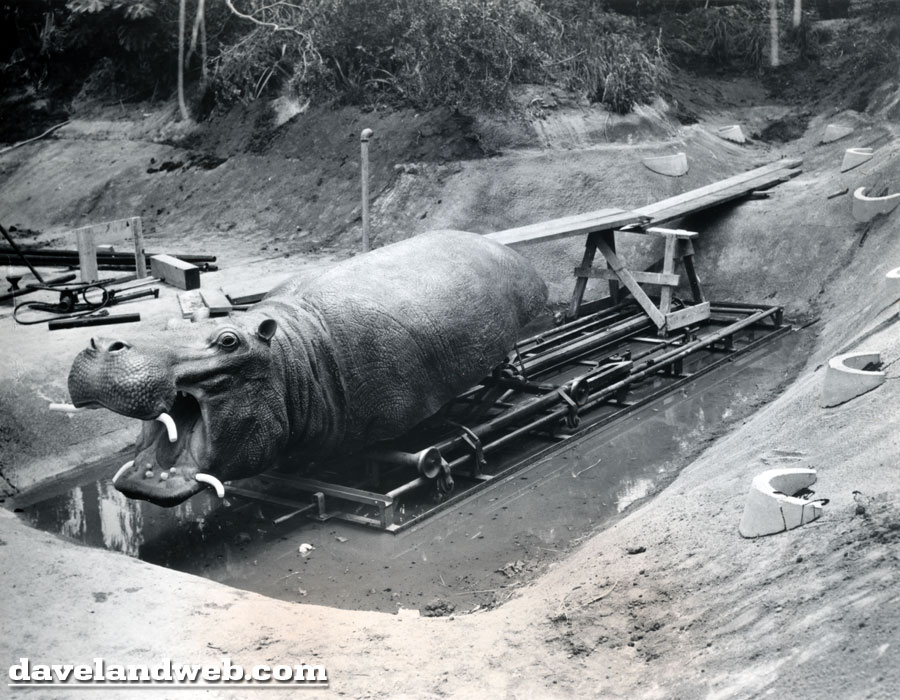 Still looking purty good, even today: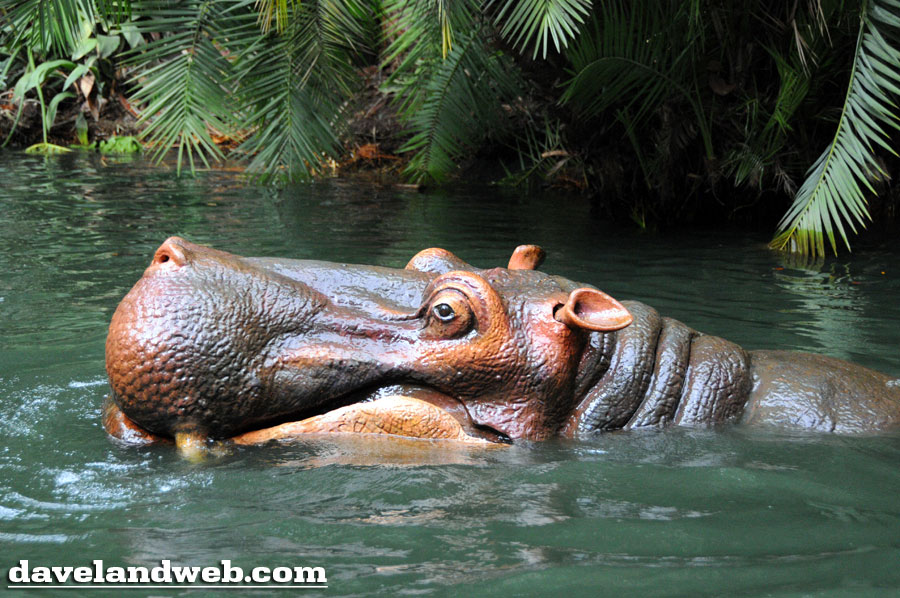 Somebody's ready for a turkey leg!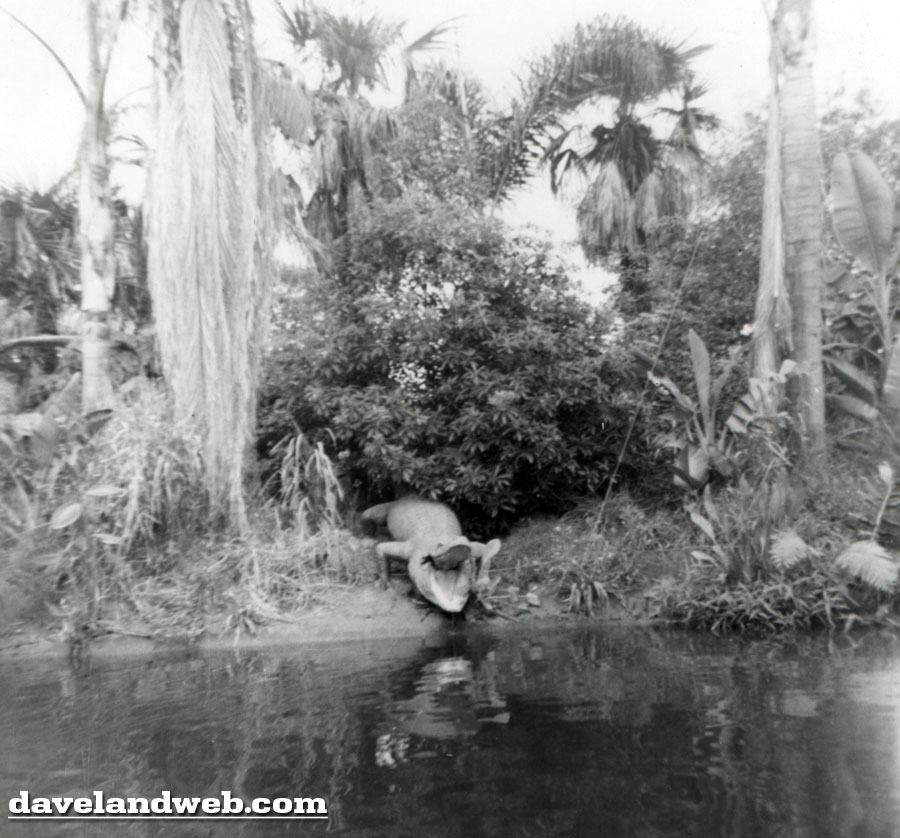 From the same time period, here's a color shot of the croc (or is that a gator? I never can tell the diff):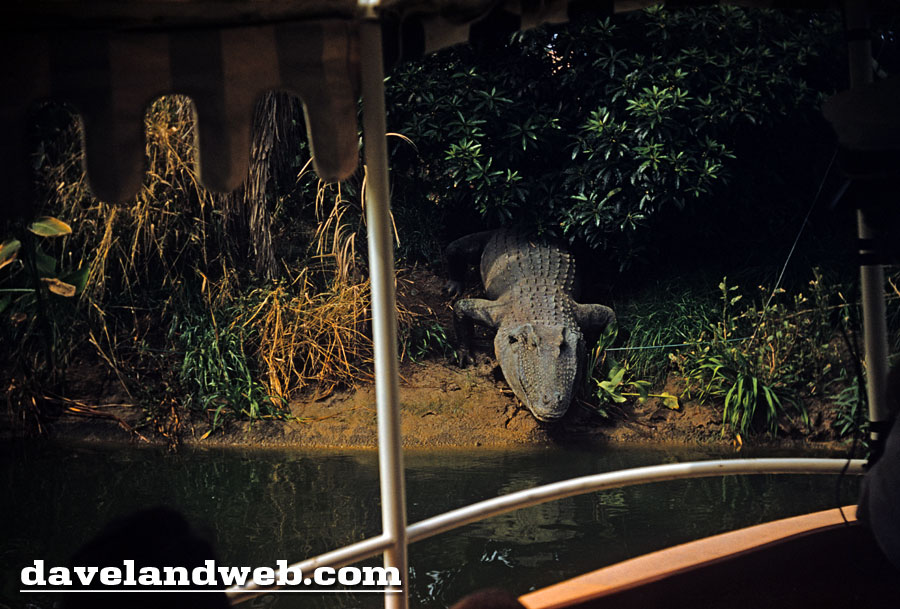 See more vintage & current Disneyland Jungle Cruise photos at my regular website.