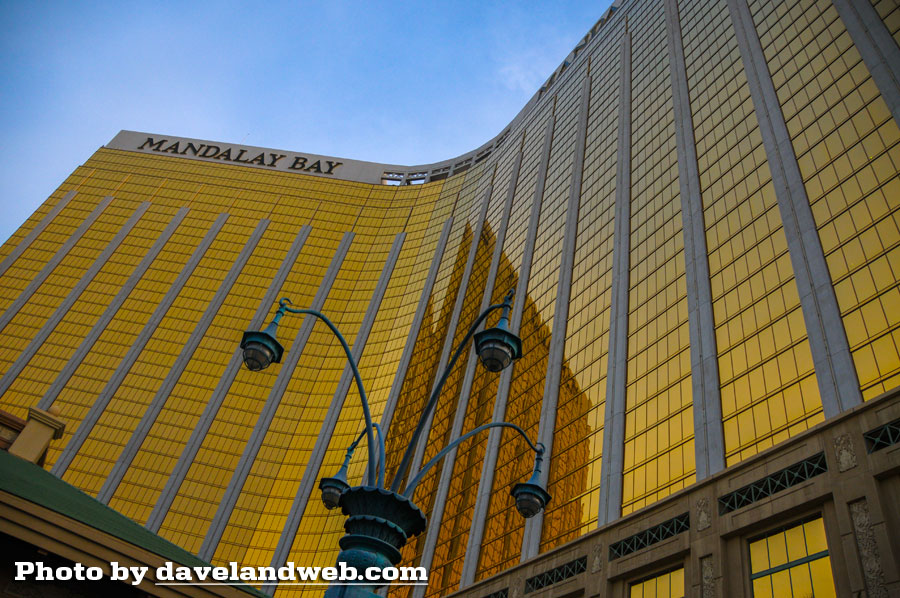 While in Vegas, we caught the Live Tour of "Glee," the hit show that has swept the nation. Ryan Murphy, the creator, went to college at IU (my alma mater) and was part of The Singing Hoosiers (we endearingly referred to them as The Hooting Seizures), a vocal group that was extremely popular there; I am sure "Glee" is at least partially a product of that experience. He was also a writer for the student newspaper. Our paths crossed a few times but I never really knew him that well. Still, it is always exciting to see a fellow alumni doing well ("Nip/Tuck" was also his brainchild).
Performing at the Mandalay Bay, the Tour included all of the talented actors & actresses who portray the high school students, but sadly Jane Lynch (as the scene stealing Sue Sylvester) & Matthew Morrison are not part of the tour. However, they are at least part of the proceedings, as pre-filmed comic introductions are shown on the large-screen TVs.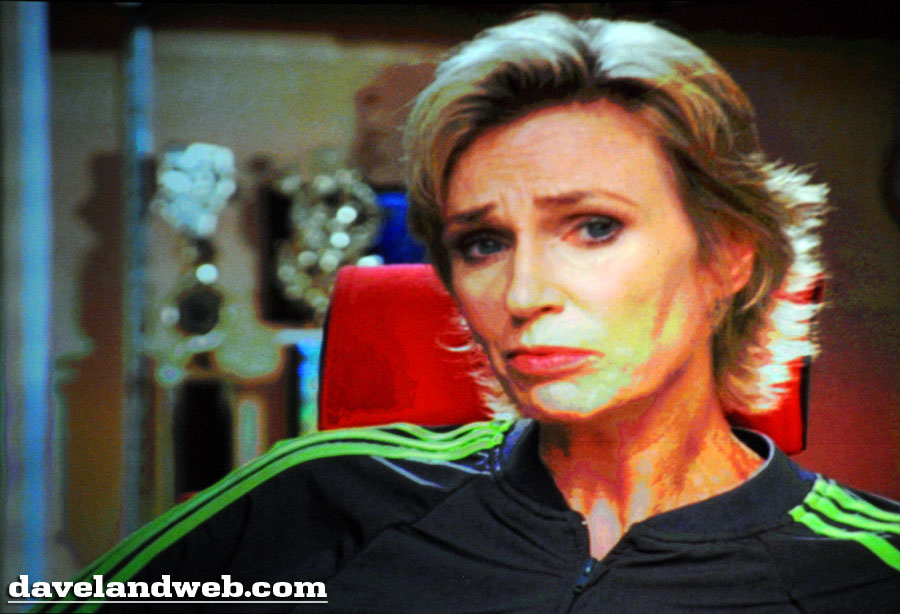 It was a very enjoyable show, proving that these kids are not the just product of a soundboard. They all performed well live, doing their own singing and dancing. Yes, that's possible...if you have the talent!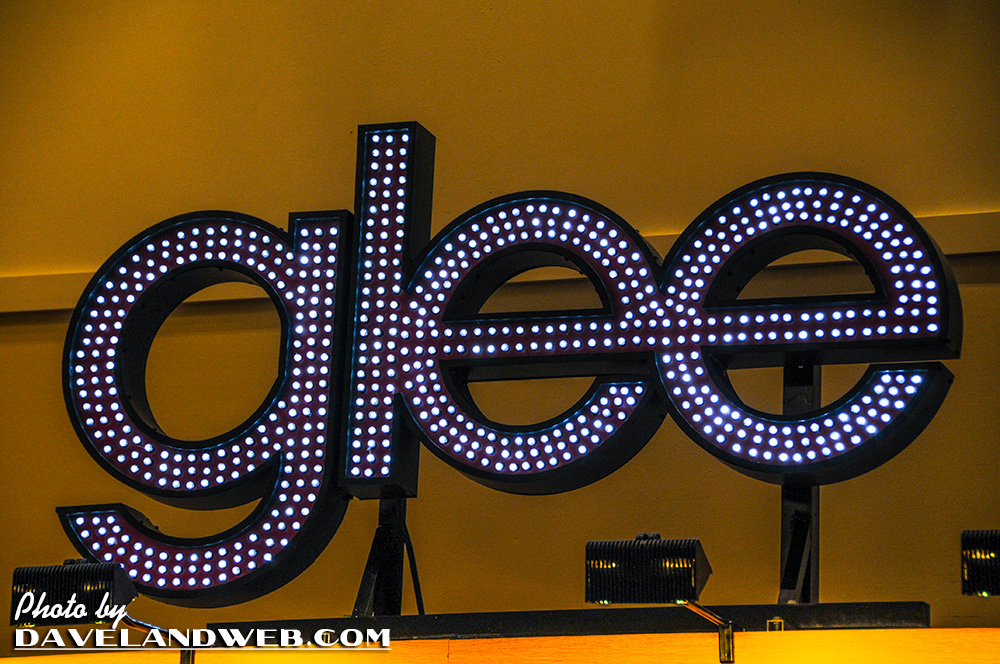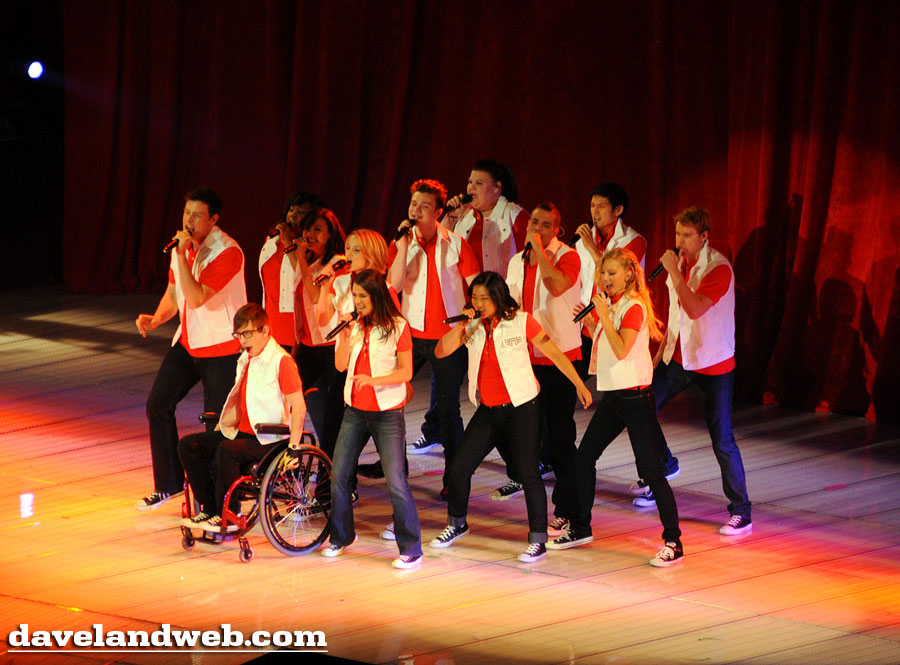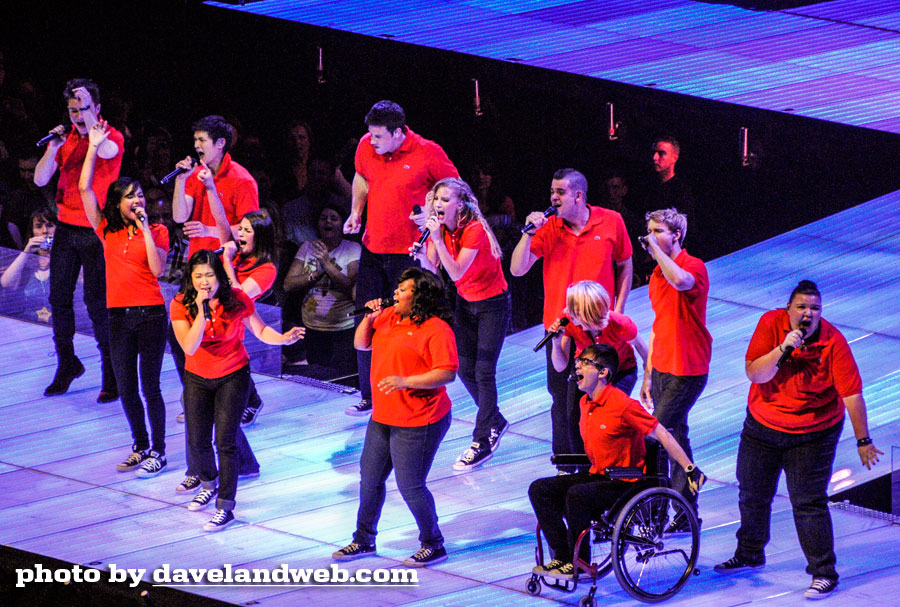 Can you imagine Britney Spears doing her own singing (while dancing) in a live show? Glee's Brittany (played by Heather Morris) did both and had the audience on their feet.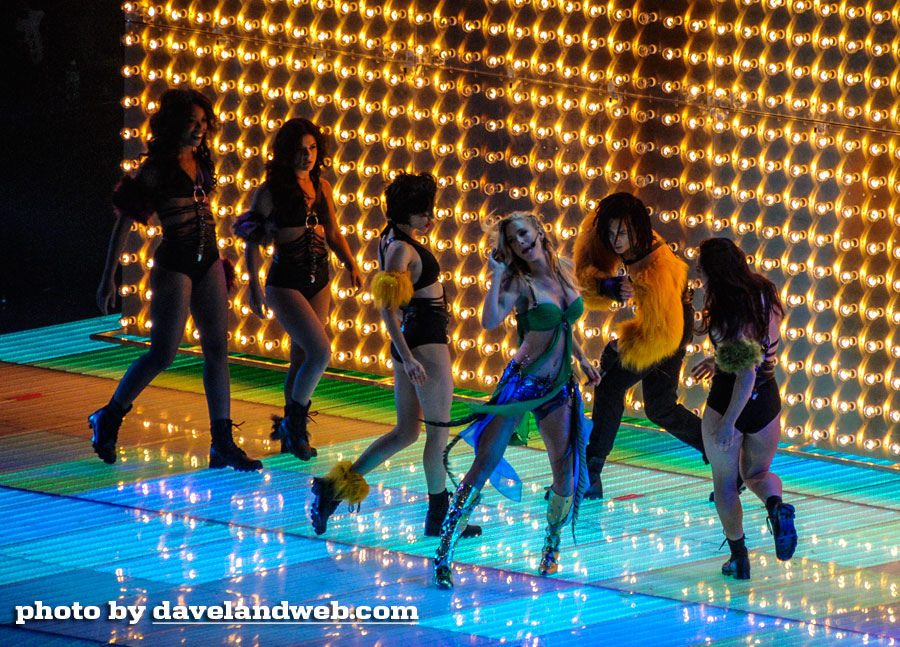 Puck (Mark Salling) gave the girls a thrill as he cruised through the audience while playing his guitar.
Glee doesn't just do showtunes; they cover the gamut of genres when it comes to music.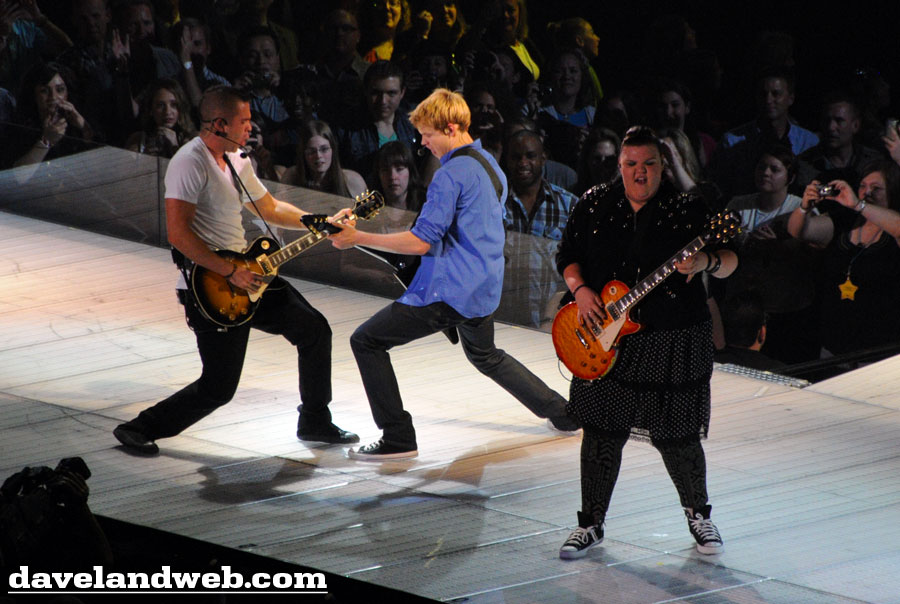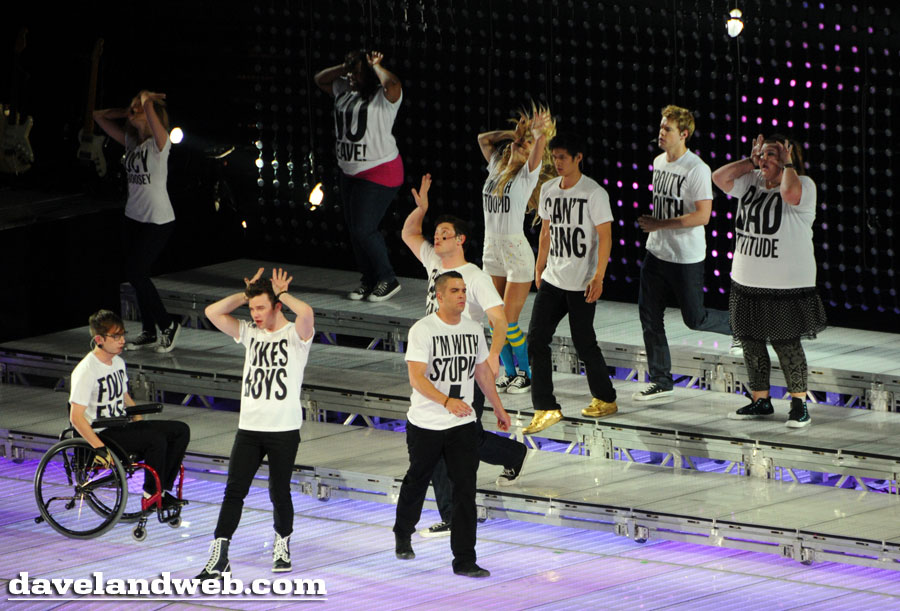 The show's diva, Rachel (Lea Michele), belted out a few numbers to everyone's glee (pardon the pun).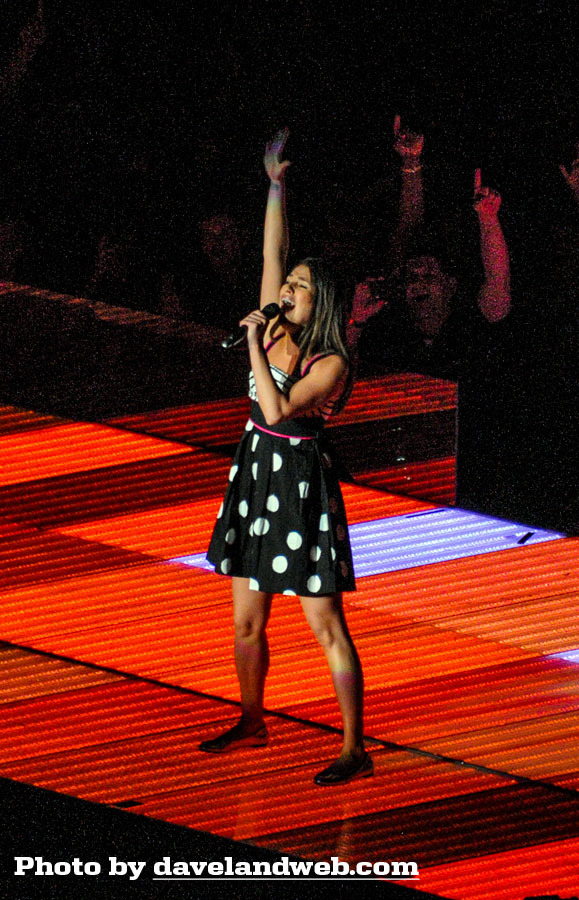 One of the highlights of the show was when The Warblers performed, led by Blaine Anderson (Darren Criss).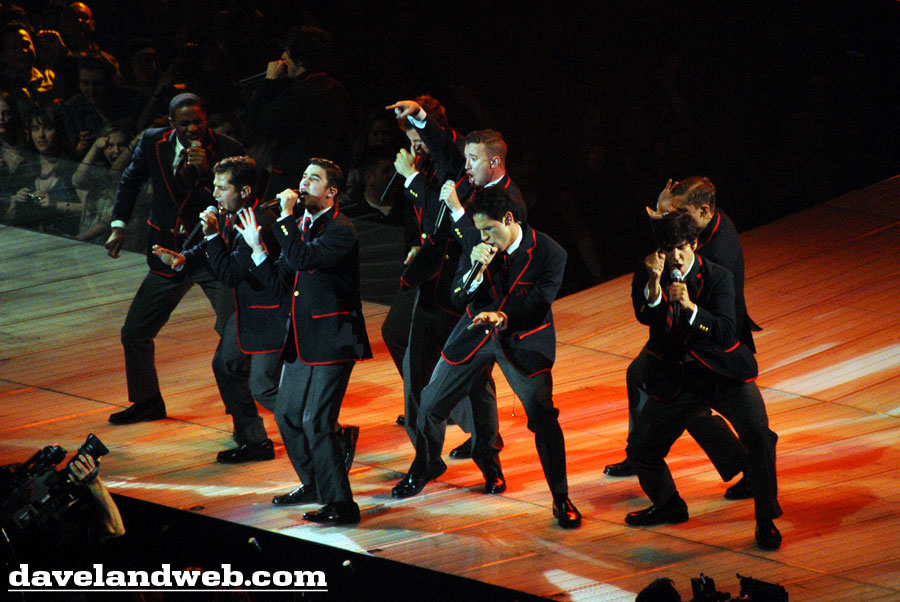 After a faux finale, Kurt (Chris Colfer) wowed everyone with his version of "Single Ladies."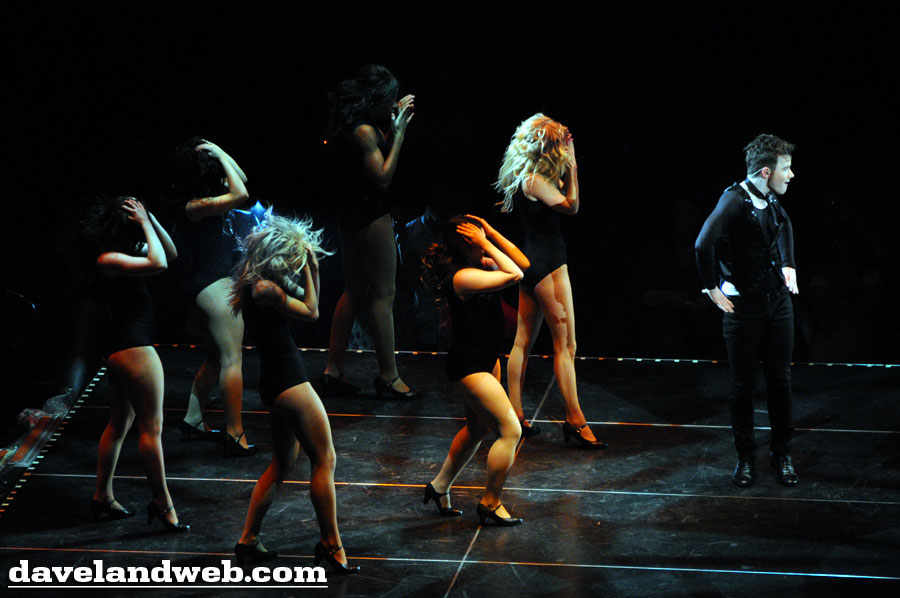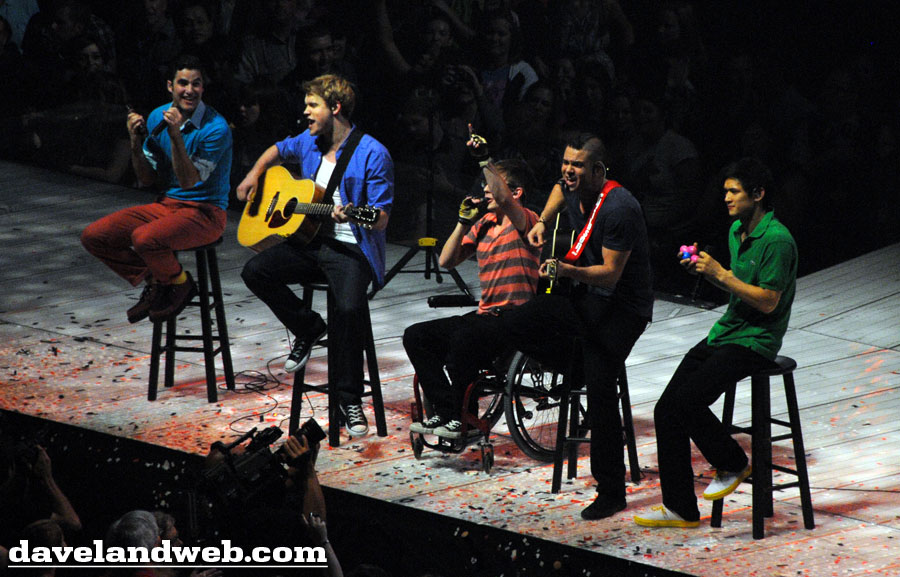 Clocking in at just under 90 minutes (no intermission), it was a very entertaining and action packed evening.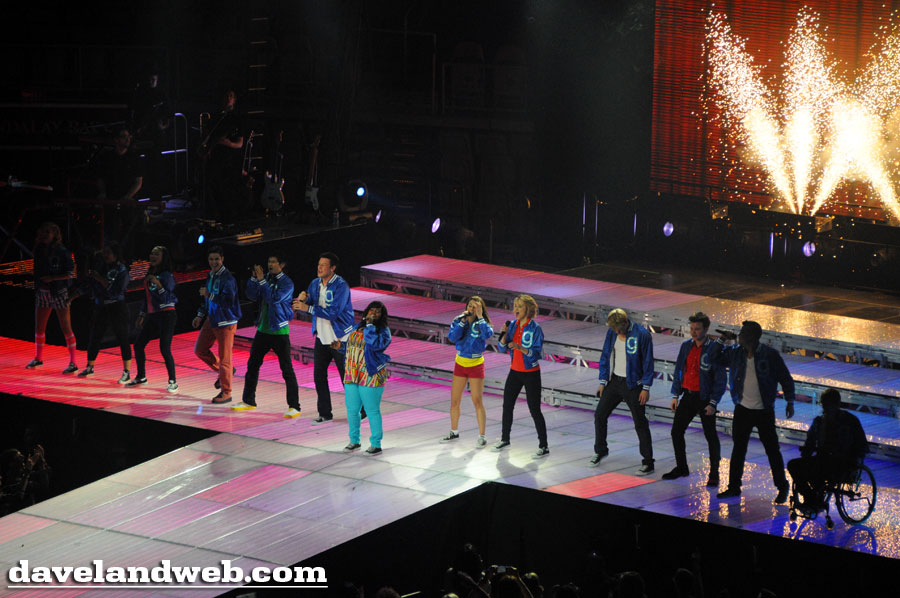 After the show, late-night dining options were somewhat limited, but Burger Bar at Mandalay hit the spot just fine.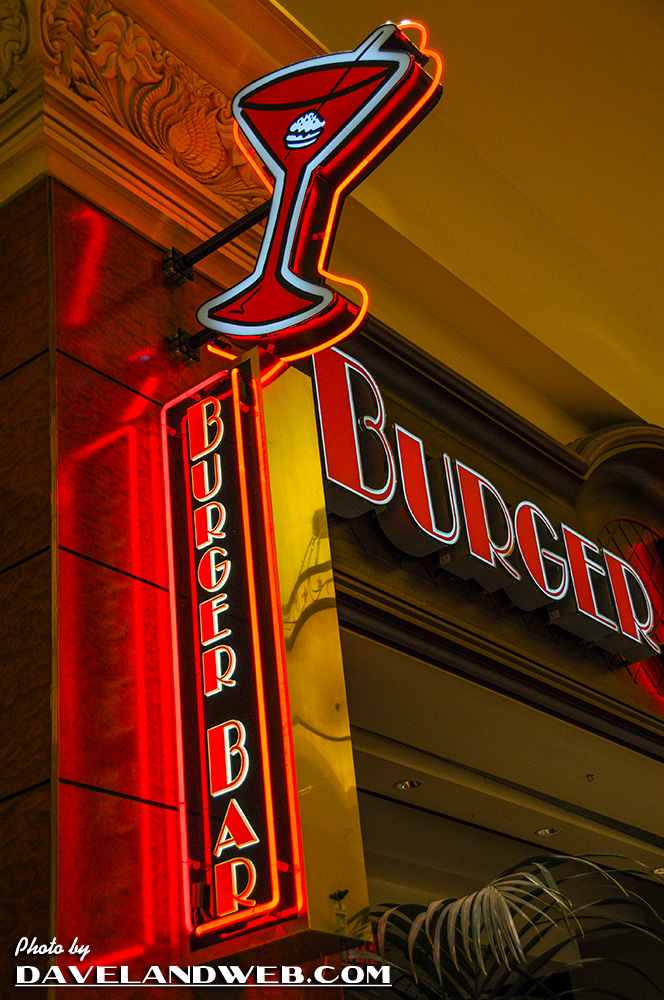 Follow my Daveland updates on Twitter. See more Glee photos at my regular website.