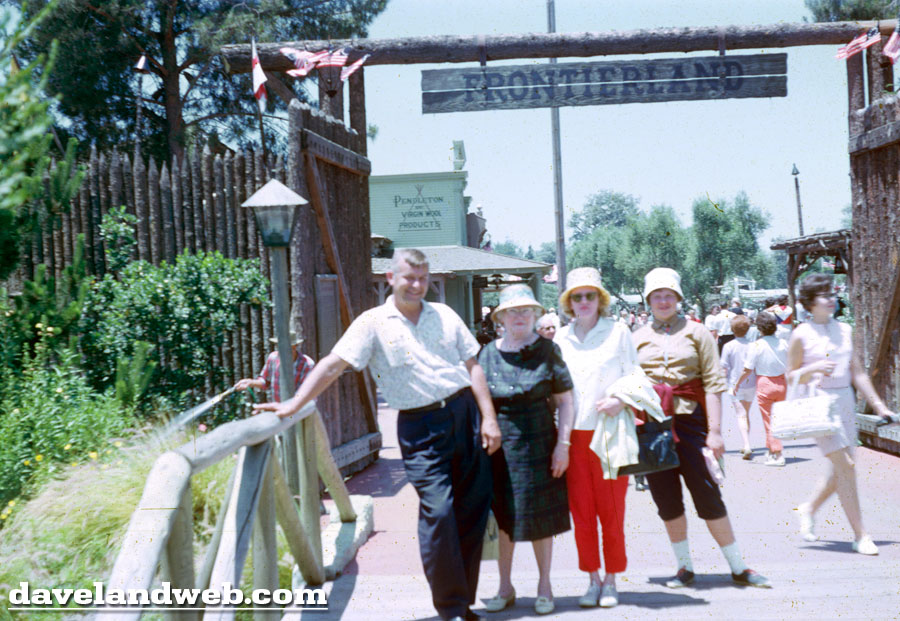 Welcome to Frontierland! Here's out motley crew again (no Connie—they are not relatives of mine!). Looking at the apparel, it would seem that they are the textbook example for "be sure to bring layers!" For a full day in Anaheim, the temperatures can run the gamut from cool to sweltering. Note the plaid shirted cast member using a hose on the left to water the landscaping.
Up until 1962, The Chicken Plantation fed hungry guests lip-smackin' good Fried Chicken from Swift Premium meats. As you can see from this January 1962 shot, the Plantation bears a strong resemblance to the faux structure inside the Blue Bayou restaurant: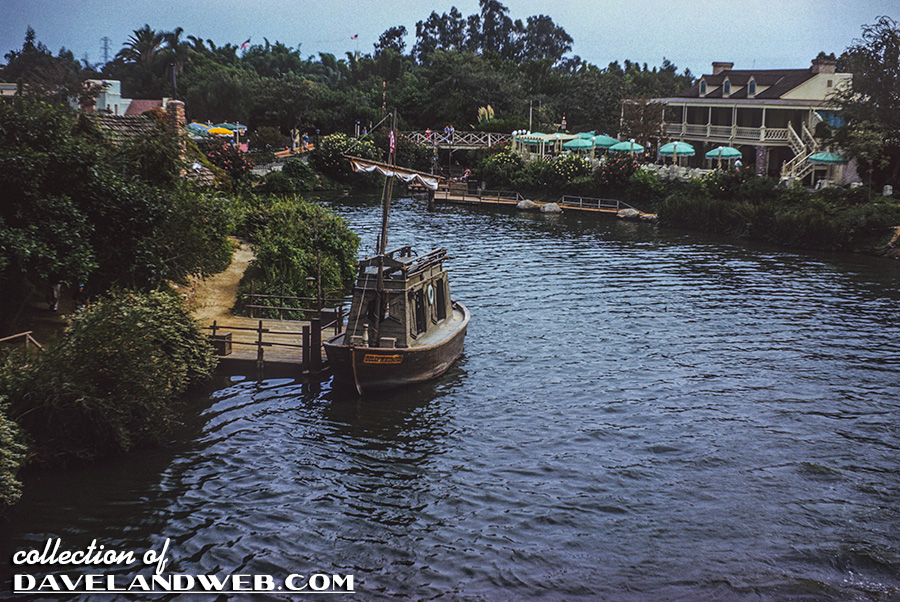 This photo shows something I'd never heard of, which appears to be a Chicken Plantation House stand. Judging from the photos, when the Plantation Restaurant was torn down, a small stand was constructed to feed guests while the work on New Orleans Square began.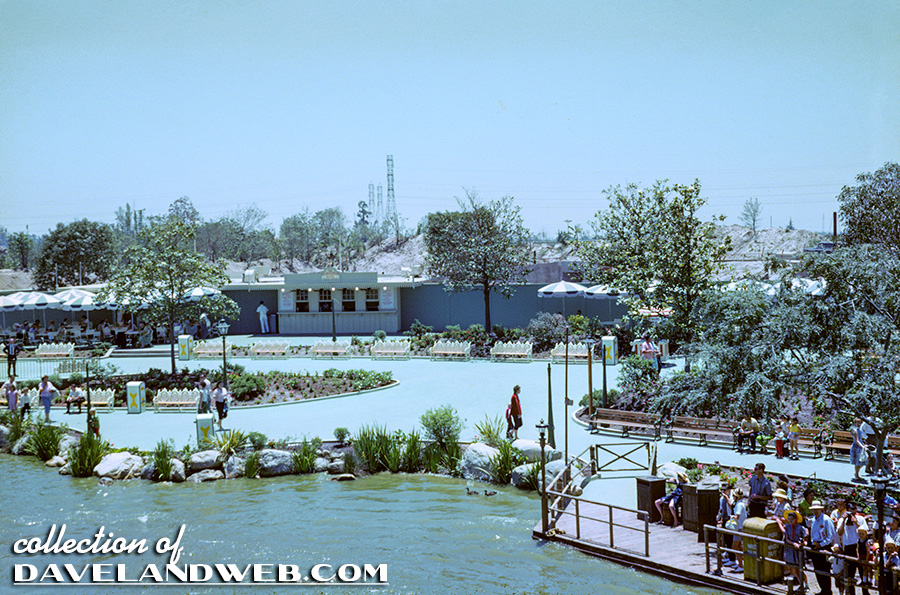 Looks like the ladies in the window are ready to take your order: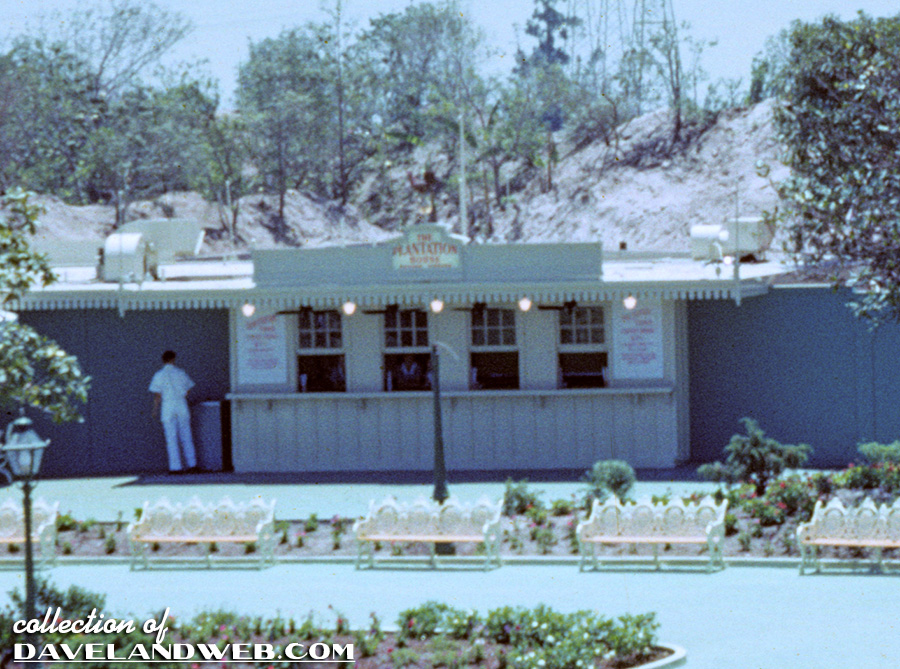 Zooming in to the right side of the photo, there's all kinds of crazy construction going on! Remember—this is all pre-Haunted Mansion, Splash Mountain, and Critter Country. This shot is approximately where the Mansion would be located.
See more vintage & current Chicken Plantation Restaurant photos at my regular website.