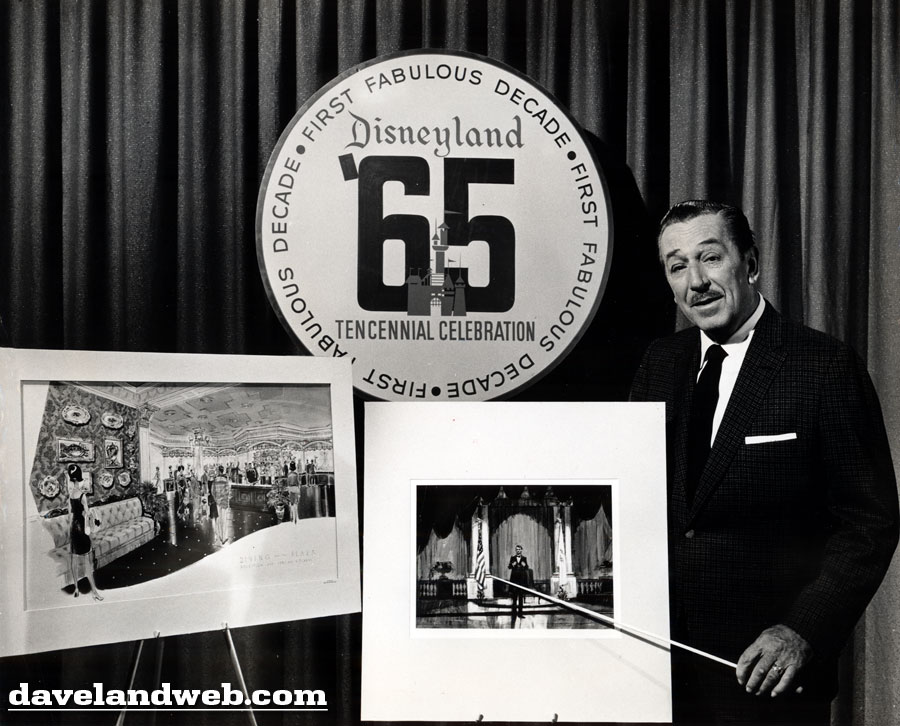 Walt is shown with the concept art for two of the improvements at Disneyland that were to be rolled out for the Tencennial. Since Disneyland was laughed at by the press when it was unveiled, Walt's 10 Year Anniversary was a sweet slice of humble pie for the naysayers. Or should I say cake instead? In celebration, the larger-than-life Tencennial cake was wheeled out in front of the castle for guests to see: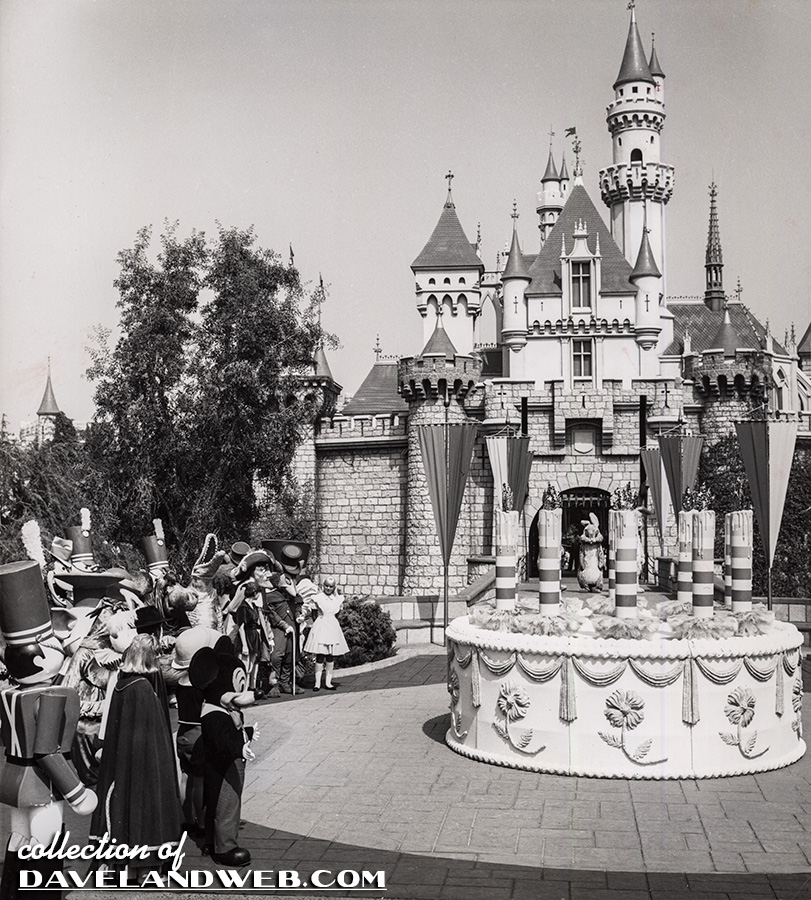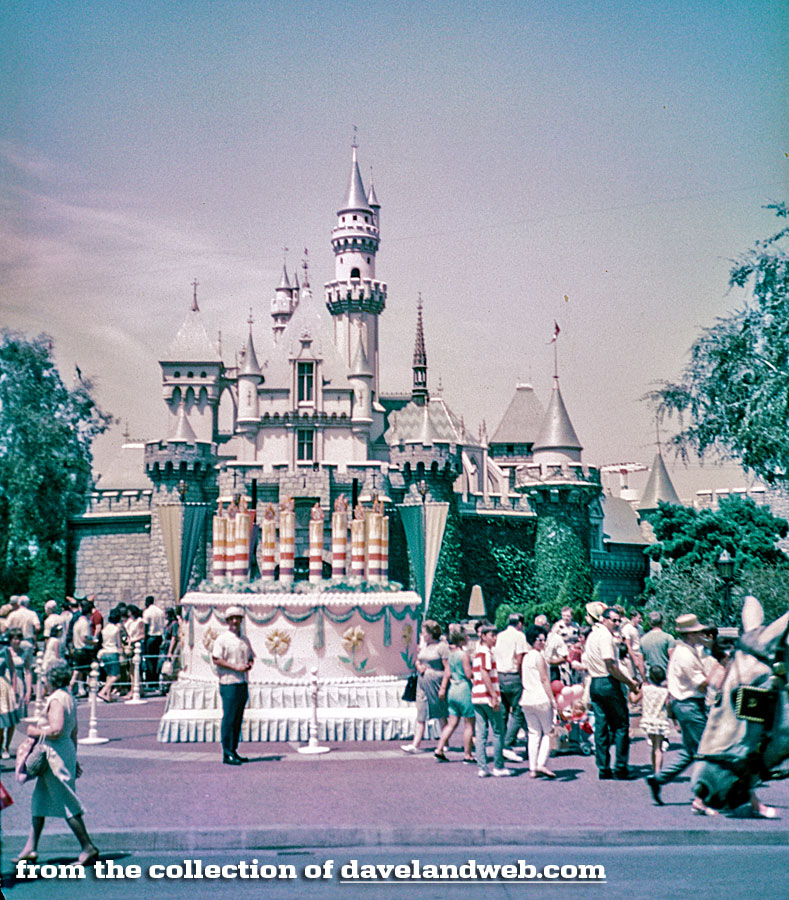 Here is the accompanying publicity text for the photo of Walt:
WALT DISNEY ANNOUNCES DISNEYLAND "TENCENNIAL" — A year-long celebration will mark Disneyland's tenth anniversary in 1965. Top new attraction for the year will be "Great Moments with Mr. Lincoln" to be installed in what is now Disneyland's Opera House. Here Walt Disney points to artists' conception of the Lincoln setting and the lobby of the new Plaza Inn Restaurant to be added for the decade year. Many special events are planned throughout the year.
Great Moments with Mr. Lincoln debuted on July 18, 1965, which is the actual 10 year anniversary of when Disneyland was open to the public, as opposed to the invitation only event on July 17, 1955. Here's a closeup of the art that Walt is pointing to: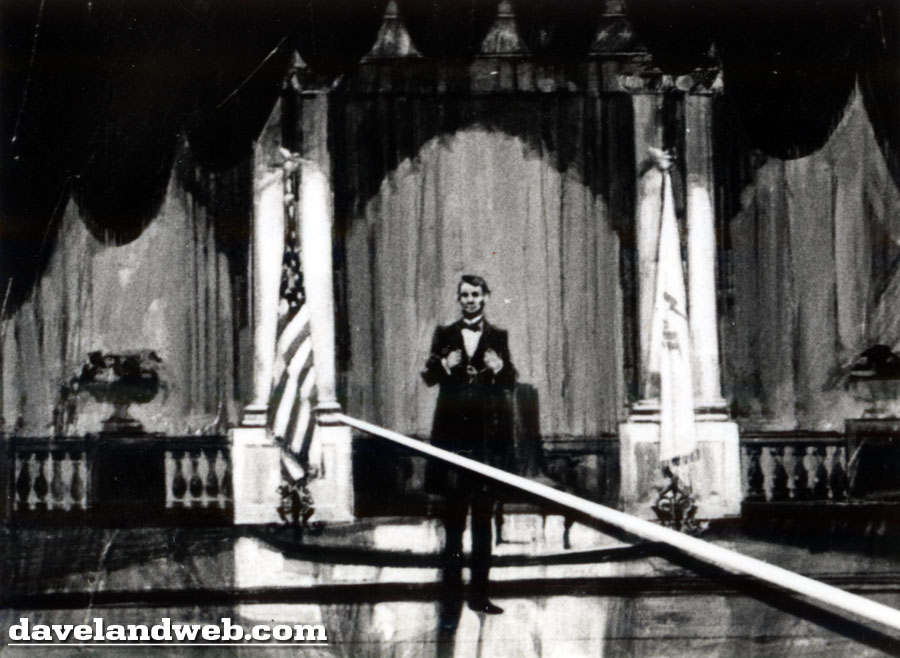 A beautiful night shot of the Opera House about one month after Mr. Lincoln debuted there: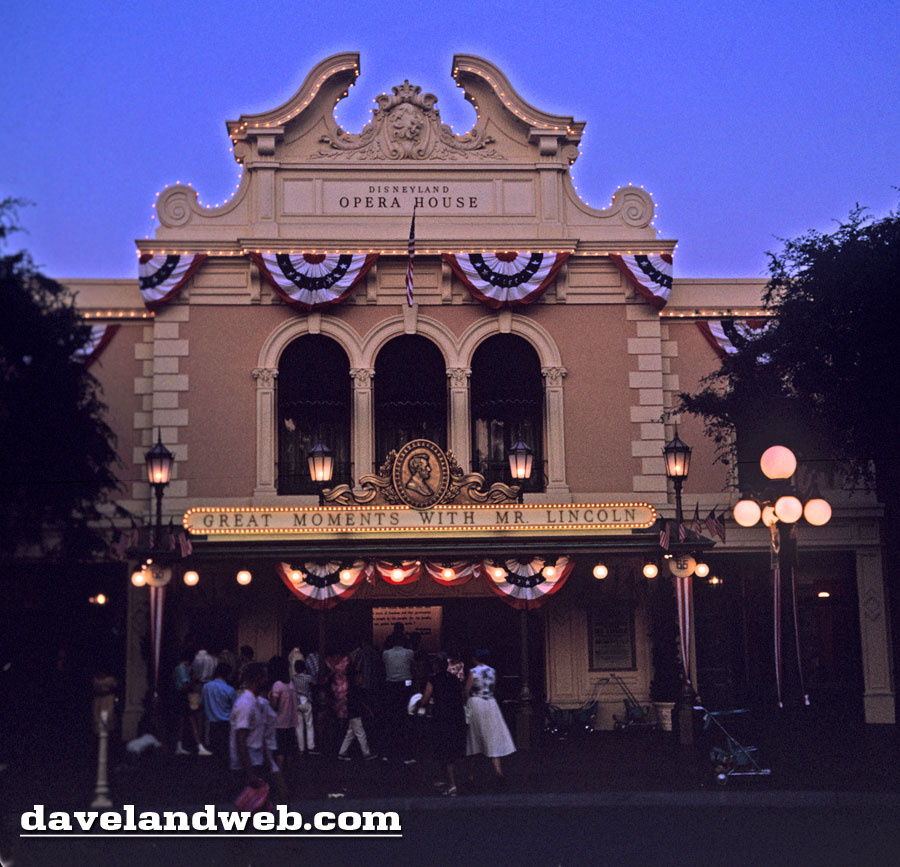 The other piece of art that Walt is showing is of the Plaza Inn, a restaurant located in Central Plaza. Previously titled the Red Wagon Inn, it was sponsored by Swift Premium Meats.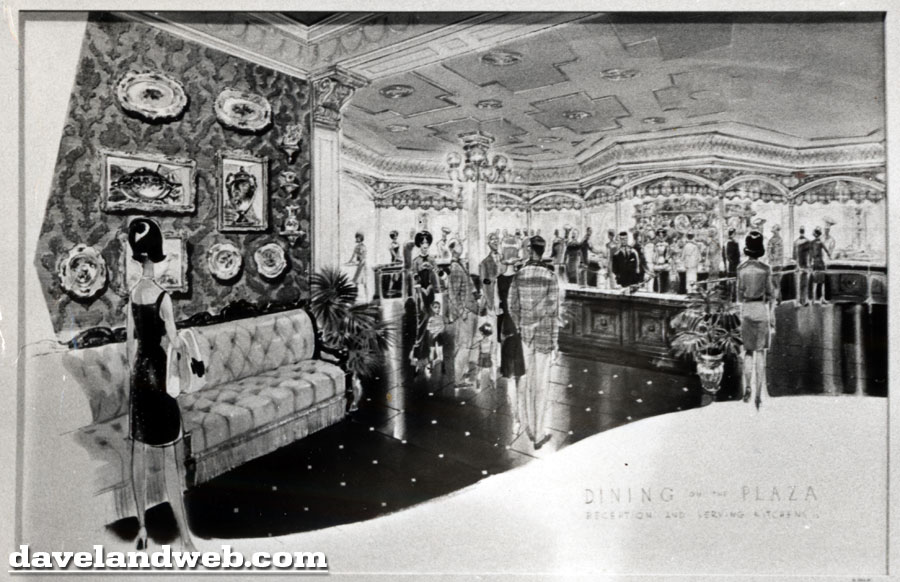 Here's what the menu looked like during the first month it opened: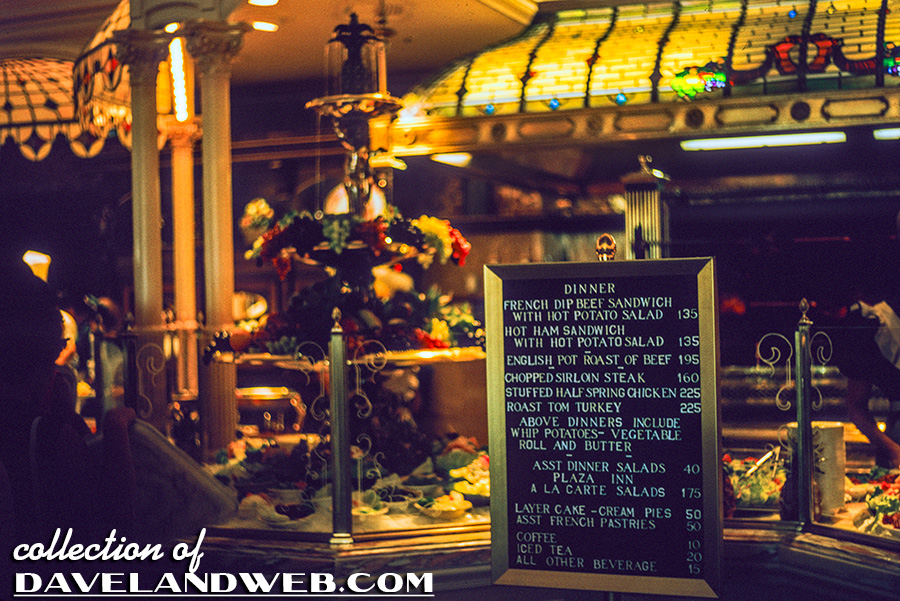 The Plaza Inn is still in business, serving delicious crispy Fried Chicken and other guest favorites. Here's to may more years of celebration for Walt's Disneyland! See more vintage & current Disneyland photos at my regular
website.