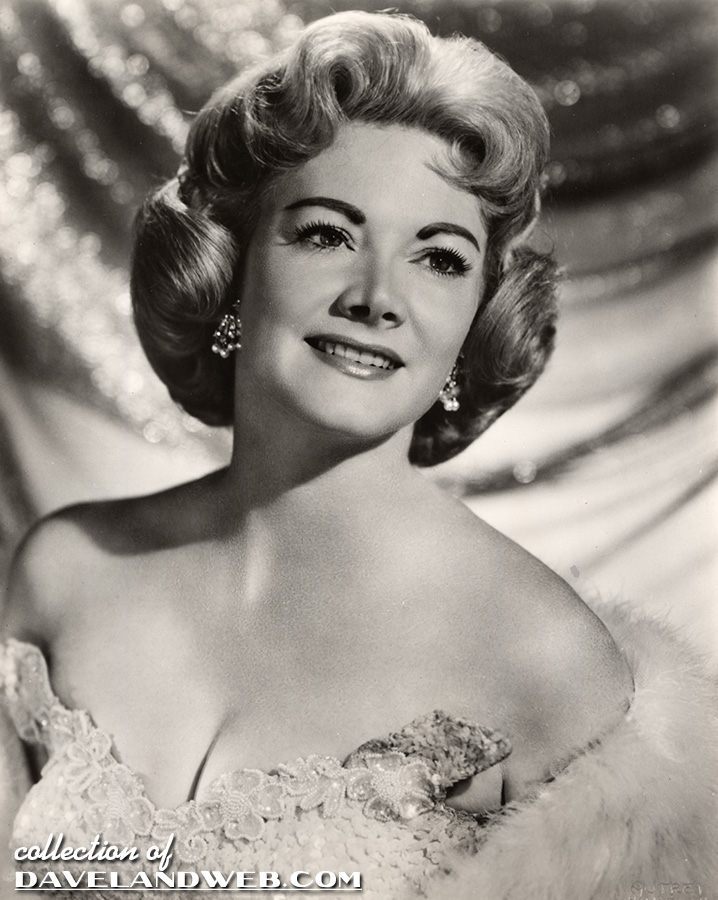 It is with great sadness that I write about the passing of both Betty Taylor & Wally Boag, much beloved Disneyland legends.
Betty, who played Slue Foot Sue at The Golden Horseshoe Revue, died Saturday at the age of 91 – one day after her costar, Wally Boag. Taylor heard about auditions for Walt Disney's show at Disneyland, auditioned in 1956, and got the part of Slue Foot Sue (originated by Judy Marsh). She stayed in the role until she retired approximately 30 years later when the show ended. Taylor described Slue Foot Sue as "not a hard character, but rather like a Mae West or a Kitty on the...television series 'Gunsmoke.'" Taylor was inducted as a Disney legend alongside Boag on November 30, 1995. Here are their plaques at the Disney Studios in Burbank: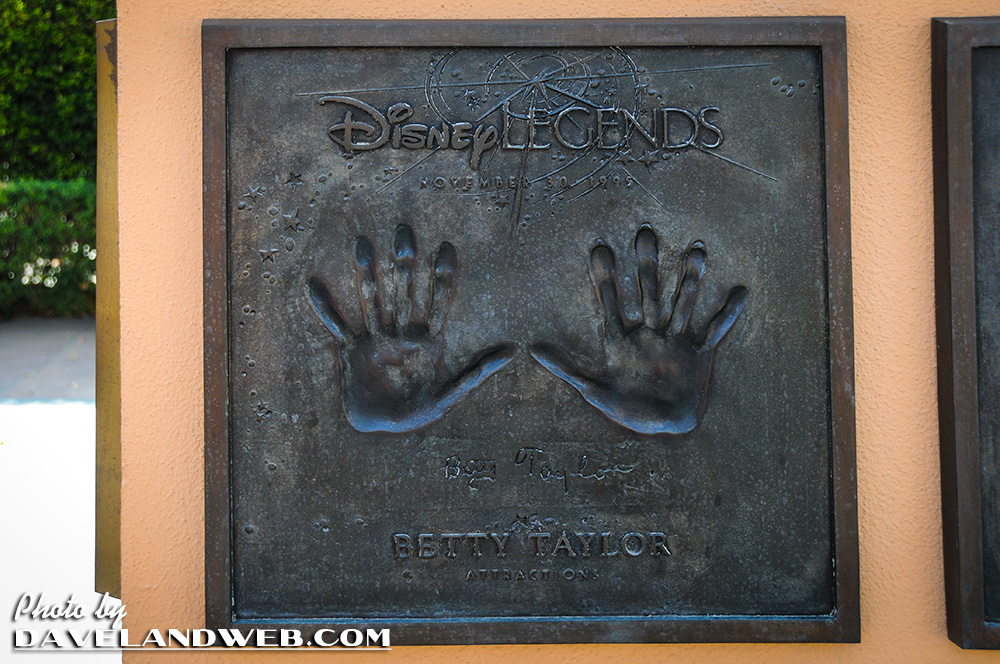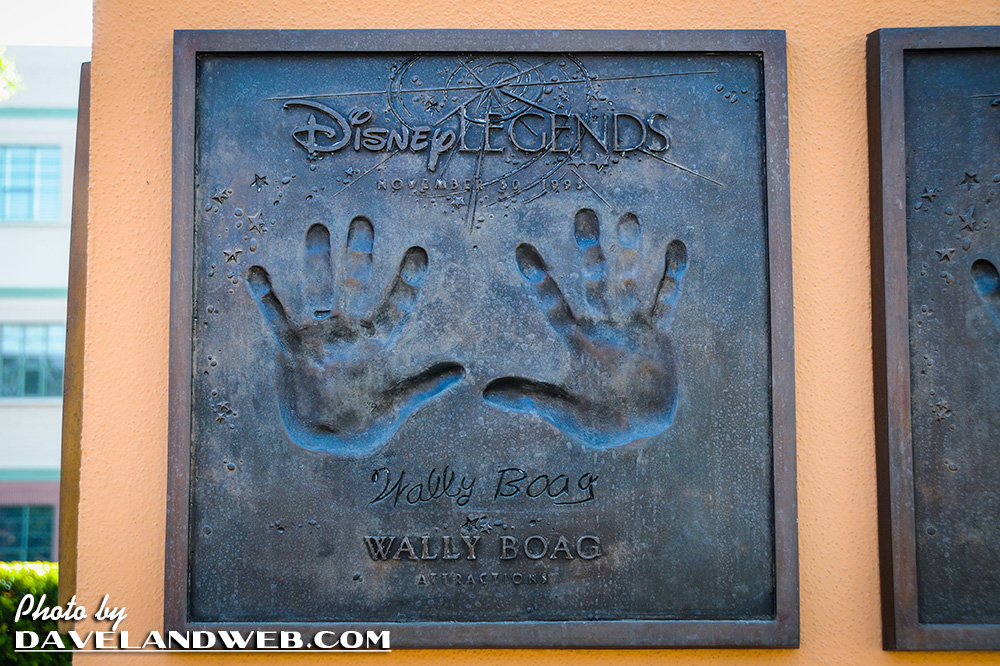 Wally Boag, hired personally by Walt Disney to perform as Pecos Bill, passed away Friday at the age of 90.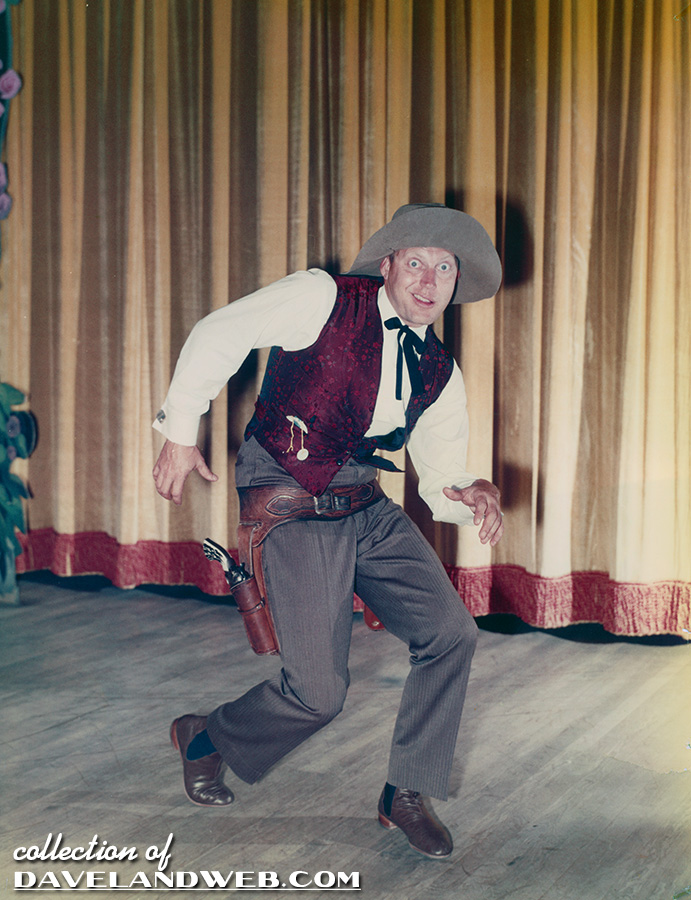 Boag's show at The Golden Horseshoe was listed in the Guinness Book of World Records as the longest running stage production in show business, with more than 50,000 performances. Boag also was the voice of José at the Enchanted Tiki Room.
Born Wallace Vincent Boag on Sept. 13, 1920 in Portland, Oregon, he found his way to Anaheim in 1955 when his friend Donald Novis told him about auditions for Disneyland's Golden Horseshoe Revue. Boag won the role of Pecos Bill and later appeared in the original 'Mickey Mouse Club' and "Walt Disney's Wonderful World of Color" TV shows. Novis was the show's first tenor (later replaced by Fulton Burley when he retired in 1962).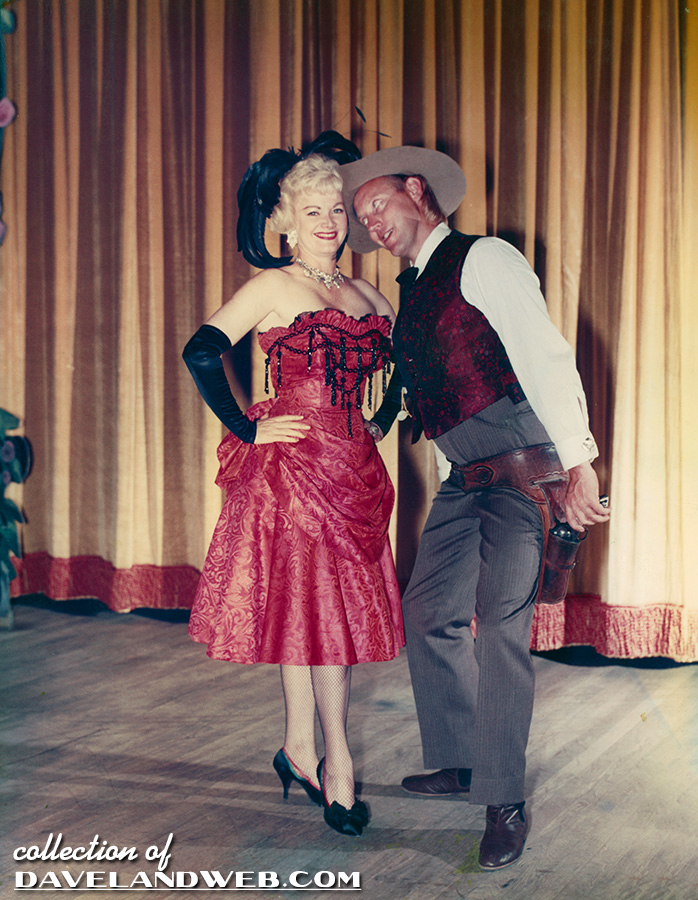 Here's a previously unpublished shot of Wally performing live on the stage of the Horseshoe some time during the 1950's: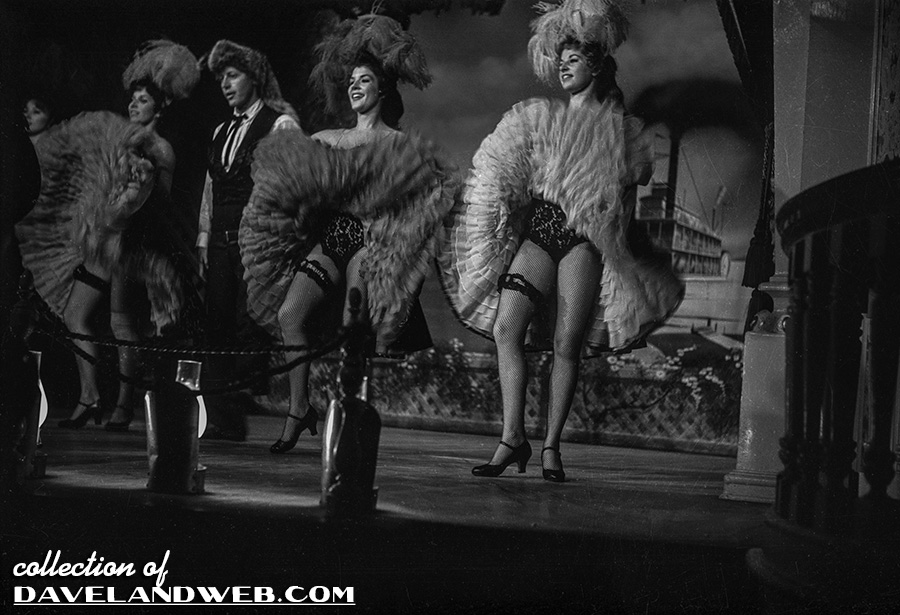 A beautiful full-color publicity shot of the cast, including Wally & Betty: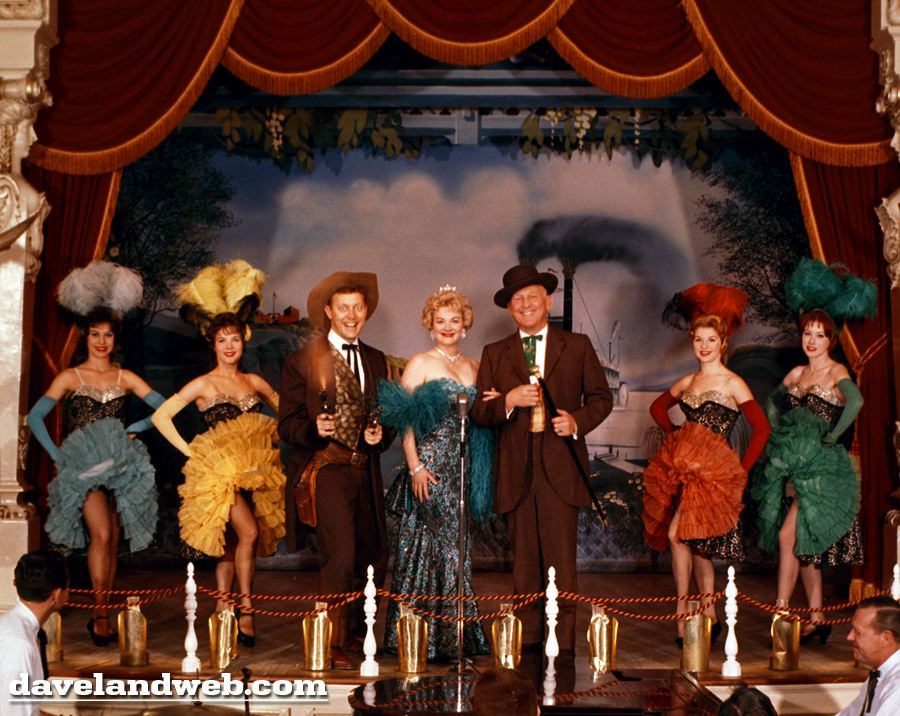 These two rare views are from August 1955, and part of the Dick Gardner collection. Wally & Judy Marsh (Betty's predecessor):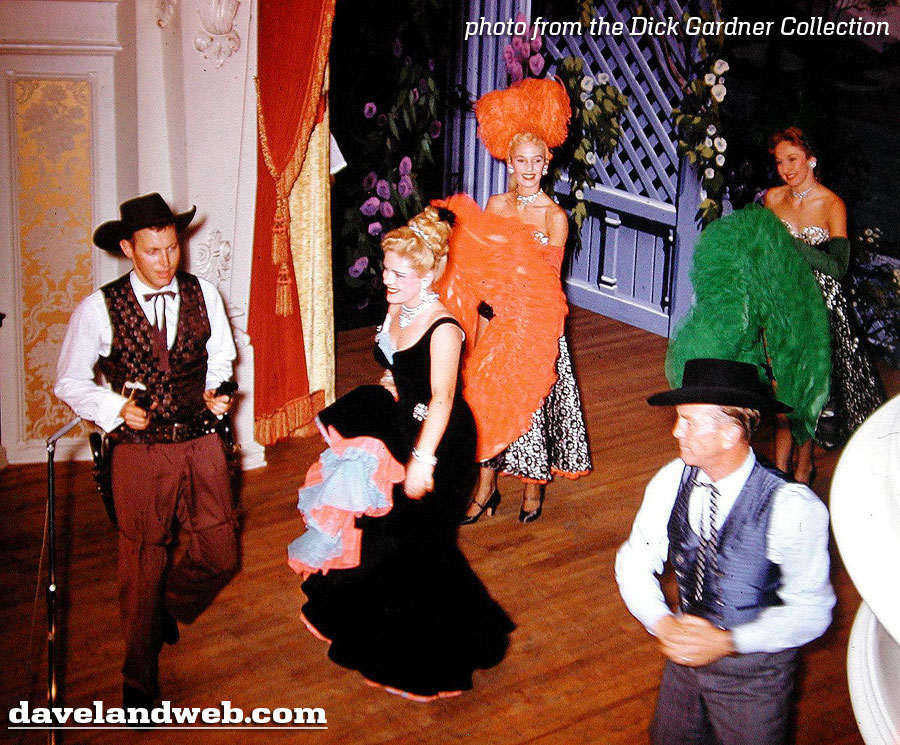 Boag making his famous balloon animals: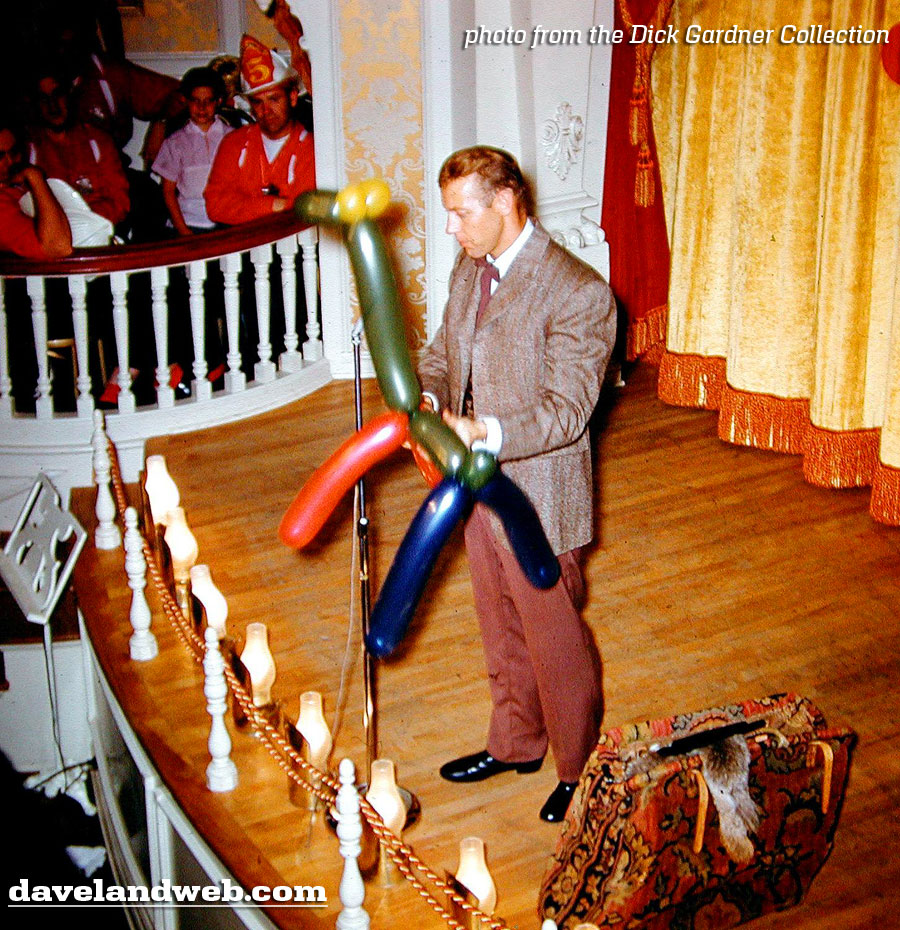 The original Slue Foot Sue sign outside the Saloon, circa March 1956: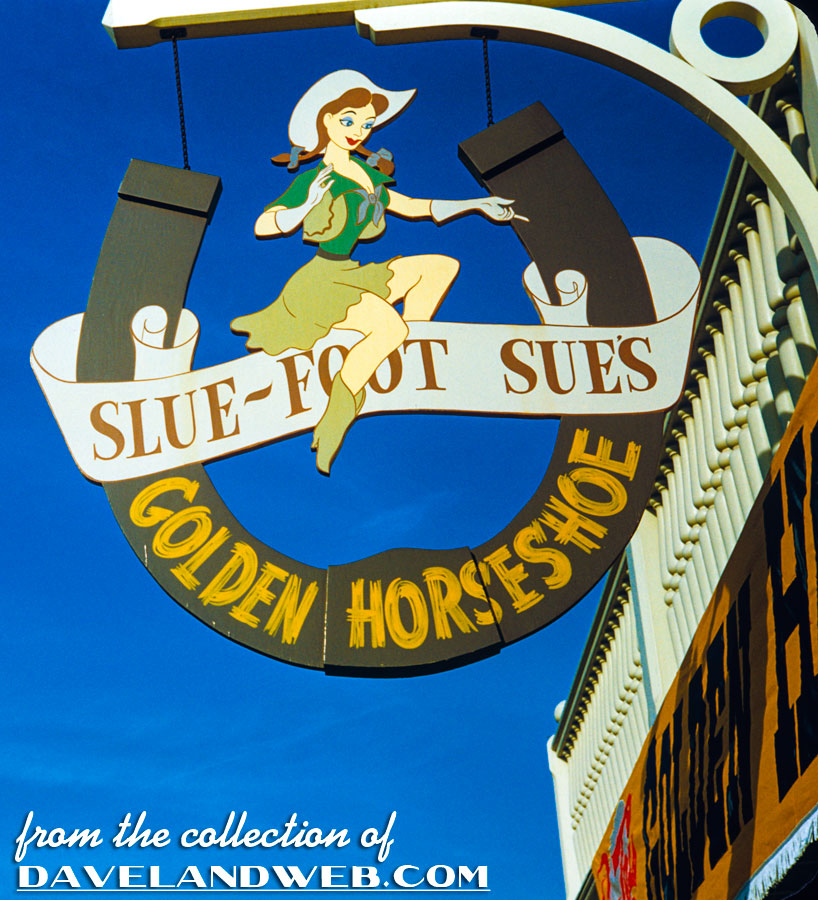 Betty & Wally live on stage: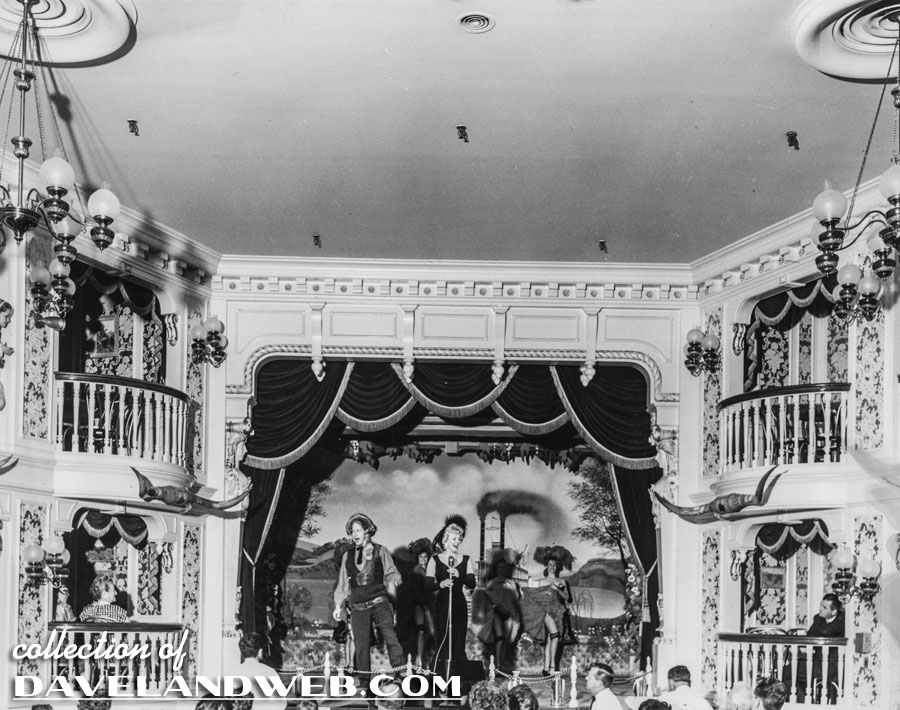 Wally giving this little girl the memory of a lifetime: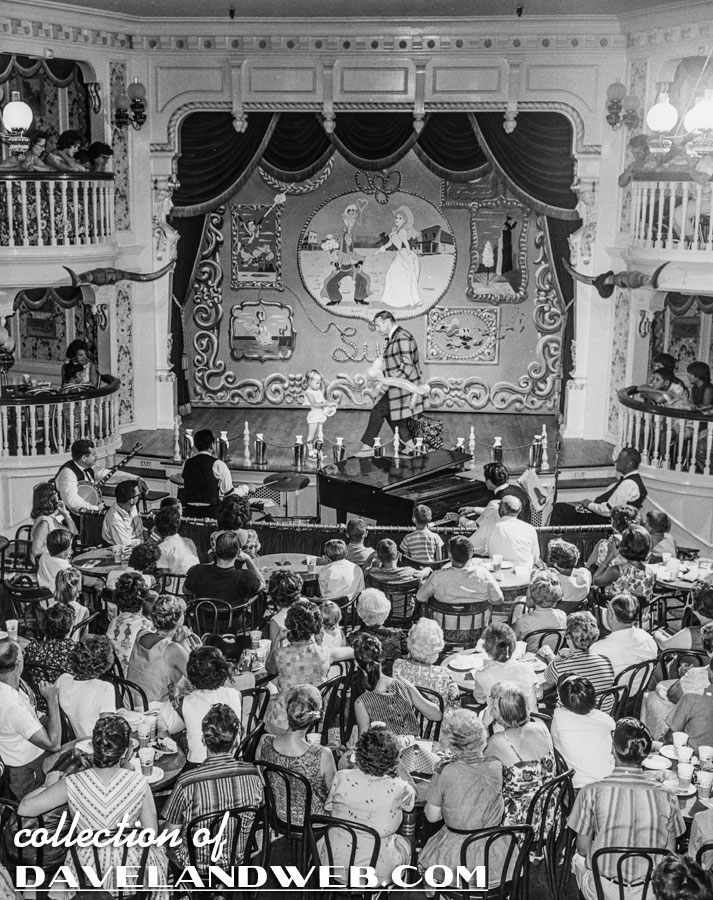 An informal cast portrait: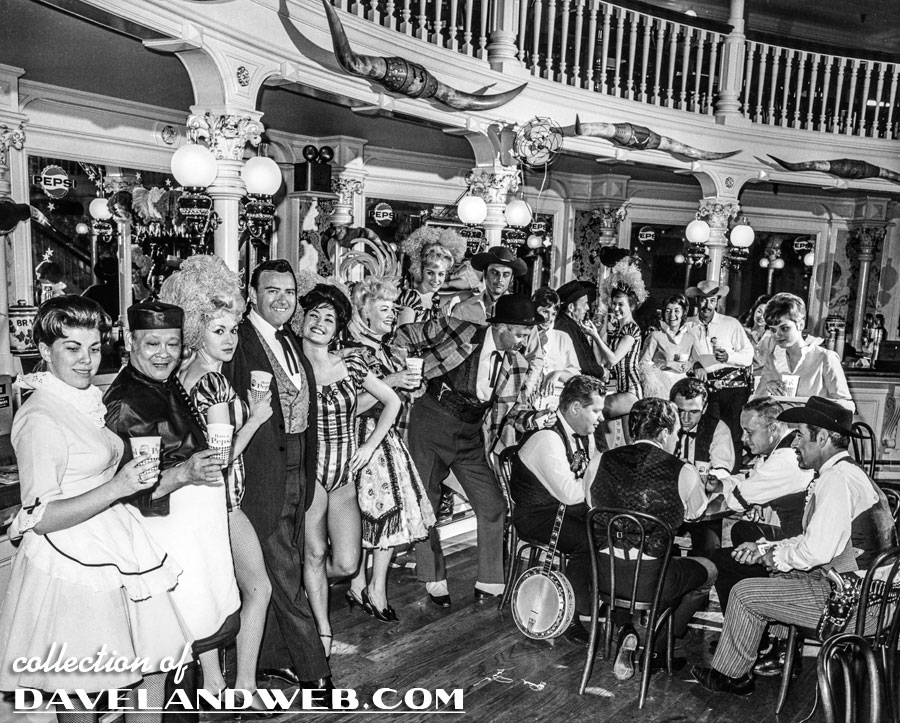 An episode of "The Wonderful World of Color," celebrating the 10,000th performance of the Golden Horseshoe Revue aired on September 23, 1962. Here's a photo of Betty Taylor with famous comedian Ed Wynn from that show: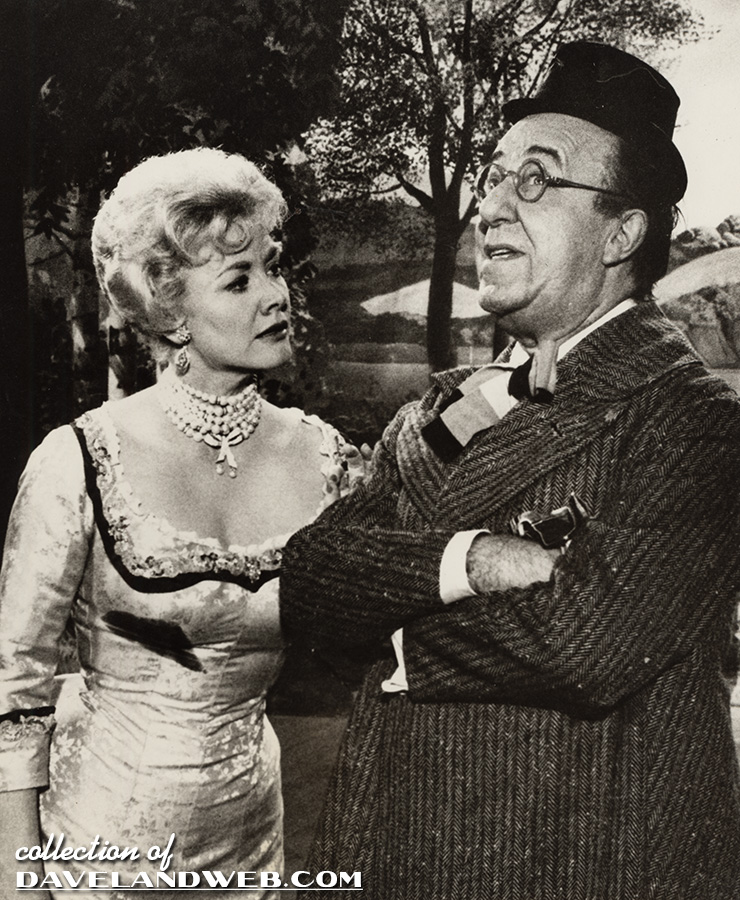 Two rare shots from September 1963 of Betty & Wally on stage at The Horseshoe: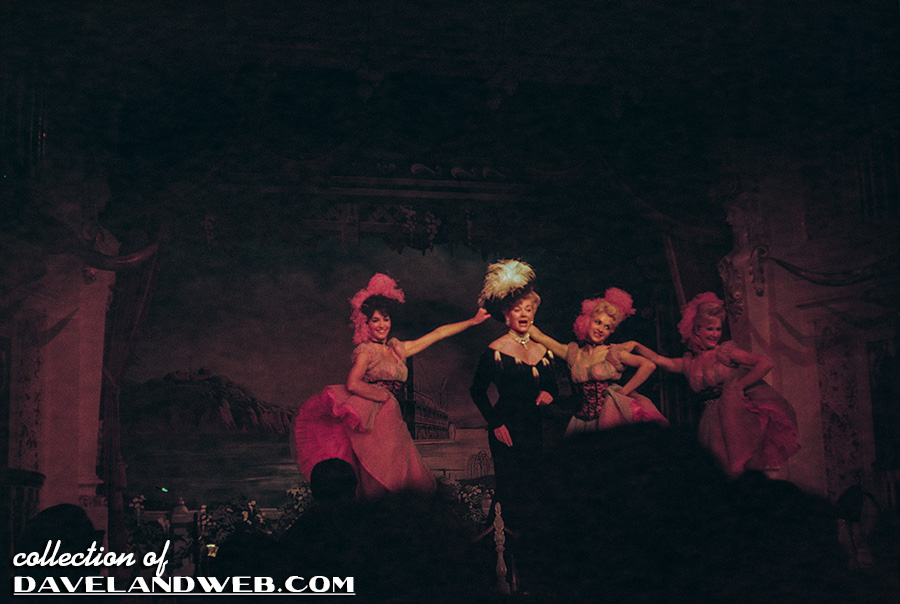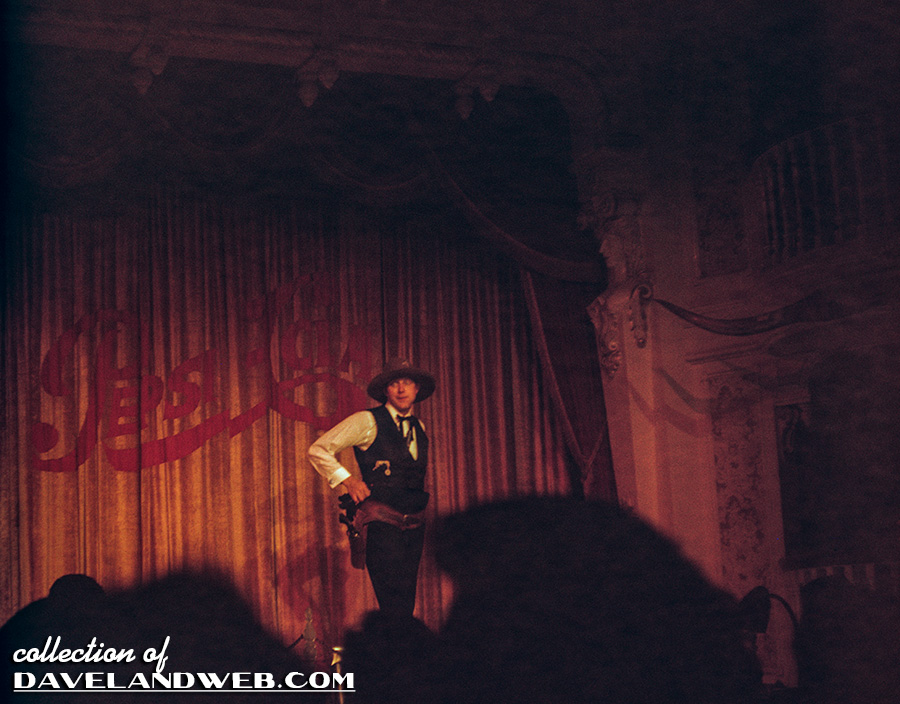 And 13 years later in March 1976: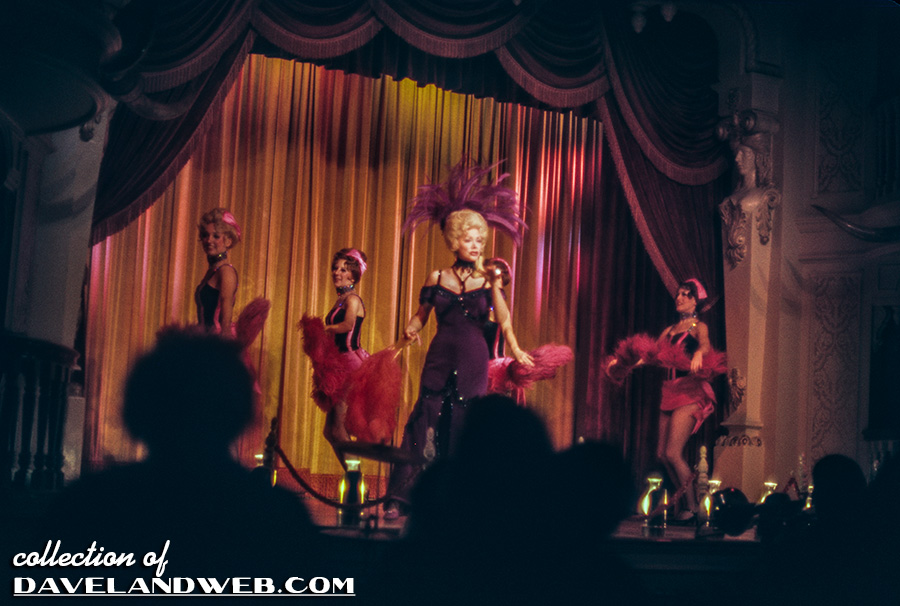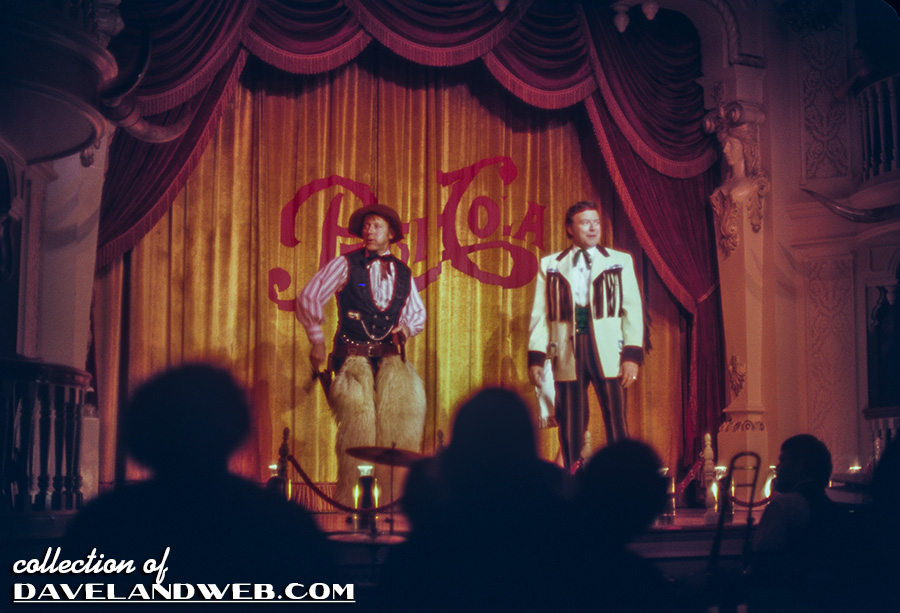 This last photo shows Wally at one of his last public "performances," which was a loving tribute to him and The Golden Horseshoe held in 2008. Unfortunately, Betty was unable to make the trek to California for the show.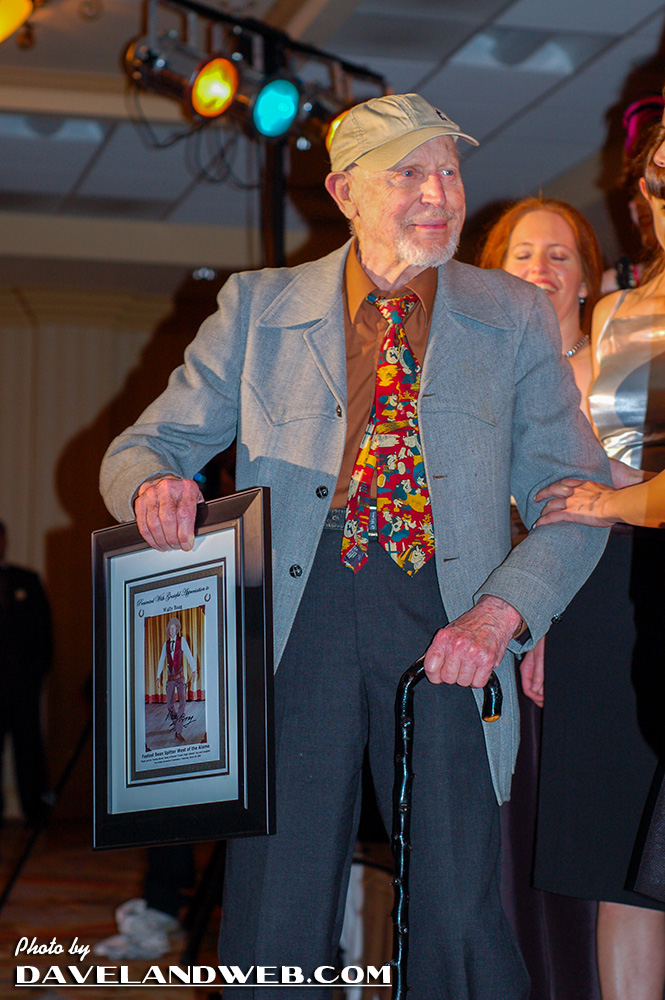 My Andy Warhol inspired portrait of Wally was part of the evening's silent auction: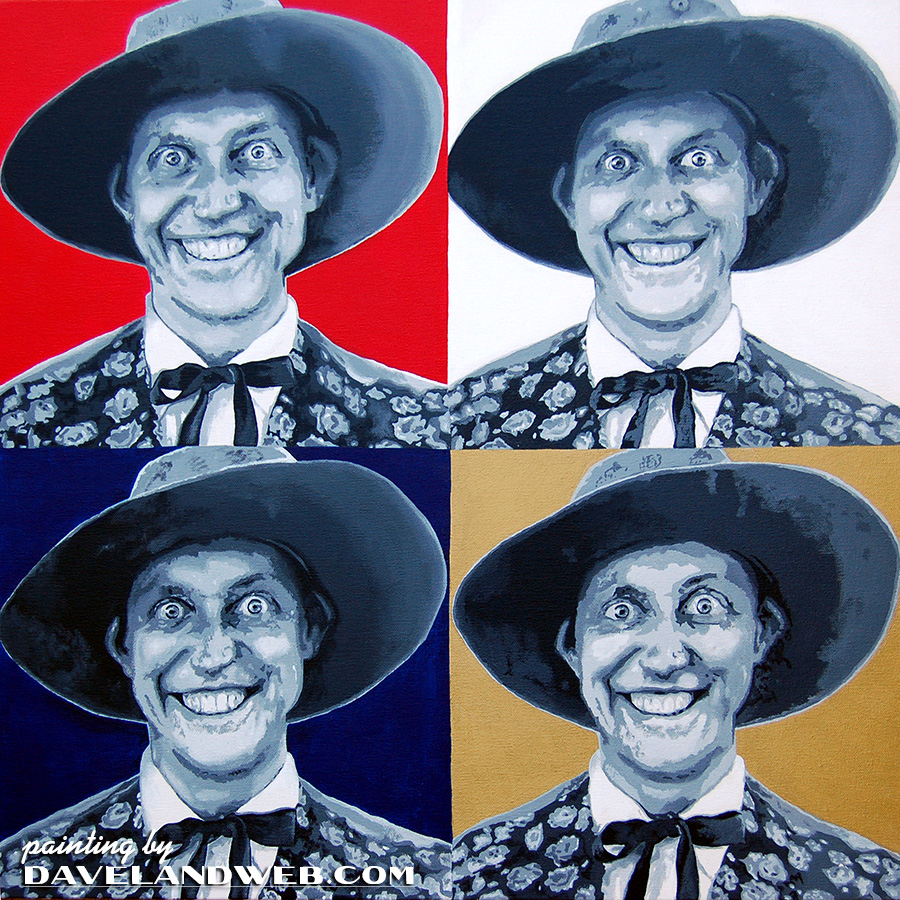 Both Betty and Wally meant so much to the fans that went to The Golden Horseshoe to witness in person their talents and charms. Thanks so much to both of them for all that they selflessly gave over the years. Somewhere in Heaven I am sure that they are doing an encore to a standing ovation.
See more vintage and contemporary Disneyland Golden Horseshoe photos at
my main website.