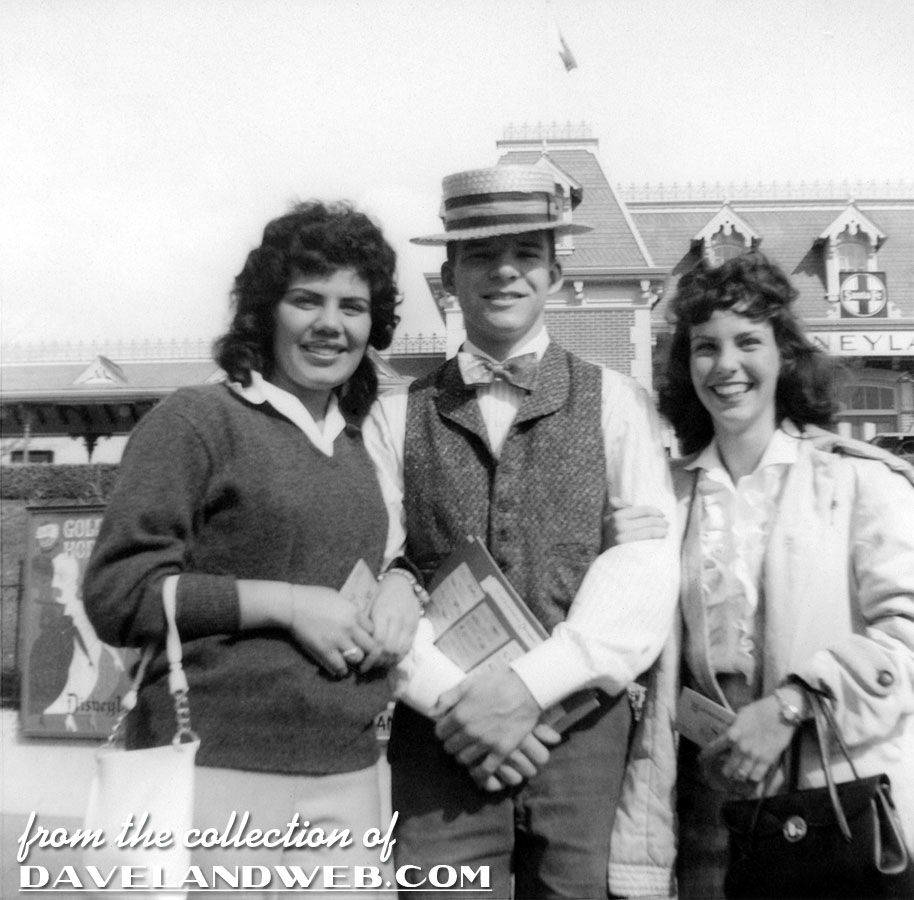 5 years. Hardly seems possible. What an amazing journey it has been. Lots of surprises and fun in today's post, beginning with this first image which is what I would call a Holy Grail shot. Previous to me recently acquiring it, there was only one known photo of Steve Martin working at Disneyland. This 1957 photo of him posing with two young ladies serendipitously fell into my lap, just like the 1965 Knott's Berry Farm shots (look it up, folks; serendipity is more than just a tasty restaurant!).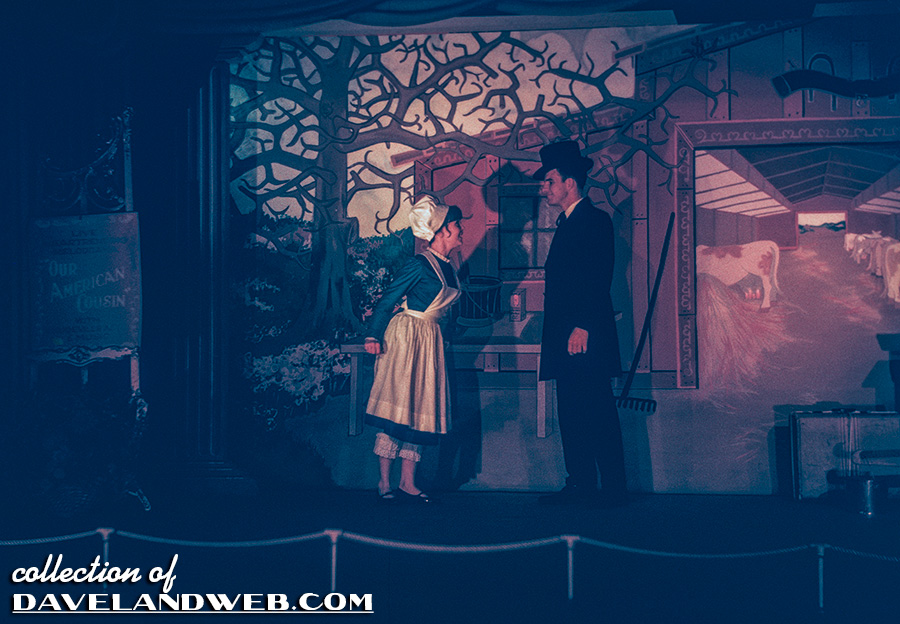 Just like Steve Martin, George "Moe" Collins began his career at Disneyland as a guidebook salesman back in the park's early years, riding his bike to the park down Katella Avenue, which was only a 2 lane street at the time. He would return to Disney some 20 years later, working as a staff writer at WED Imagineering, hired by and working for Marty Sklar. Here are Moe's comments on this photo:
The lyrics from 'Bookends" by Simon and Garfunkel, come drifting back. "Long ago, I have a photograph…preserve our memories…"

In the summer of 1956, I had the good fortune to become a guidebook salesman at a place where most kids in America would have loved to work. Still star struck in the wonder of Davy Crockett, and The Mickey Mouse Club, it was like stepping back in time and onto a stage. I didn't know anything about sales, or money matters for that manner, but I jumped at the chance to do anything that Disneyland would offer. I would have scooped up the expended horse fuel behind the trolley if there had been an opening.

I was so excited about getting the job that I could hardly wait to ride my bike home and tell my family and friends, who lived on Dewey Drive in Garden Grove. One of those Dewey Drive friends was a boy who seemed to be even more excited about my "triumph" and shyly asked if I could possibly help him get a job doing the same thing. Bingo. A Star Was Born. Not only did he become a top guidebook salesman, he eventually became a Disney Legend and one of America's greatest entertainment treasures......Steve Martin.

On the weekends and during summer vacation and holidays, we would ride our bikes to the park down Katella Avenue…a two lane street then…and go to wardrobe where they dressed us in 1890's garb, replete with candy striped shirts and a top hat. We looked and felt the part,.and we appreciated that humble beginning. We still do to this very day, sharing memories and pictures of those halcyon days.

Many years later, I would become a staff writer at Disney's Imagineering division....the master planners of Disneyland, Walt Disney World, and every Disney theme park throughout the world. Although I stayed only 6 years, I am still brushing pixie dust off my shoulders. Steve still does things from time to time for Disney and he, too, never forgets. He remembered my small role in helping him get his first job, and on December 2, 2007, I was thrilled, and deeply moved, to be his guest at The Kennedy Center Honors in Washington, honoring Steve for his exemplary lifetime achievements in the performing arts. Nice going, Steve, and thanks for the memories.

Before snagging this great shot, I had one "close call" with this photo: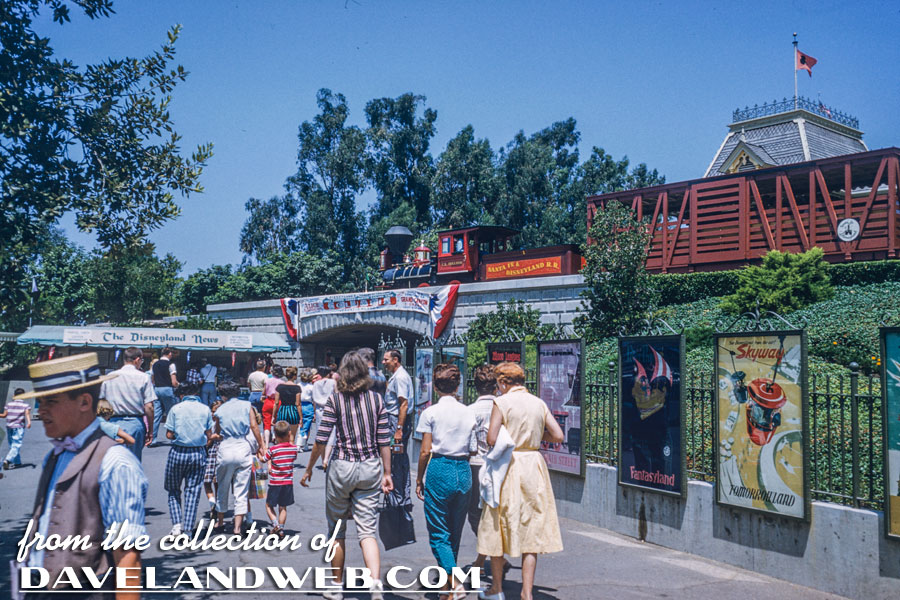 Zooming in, you can see the guidebook salesman…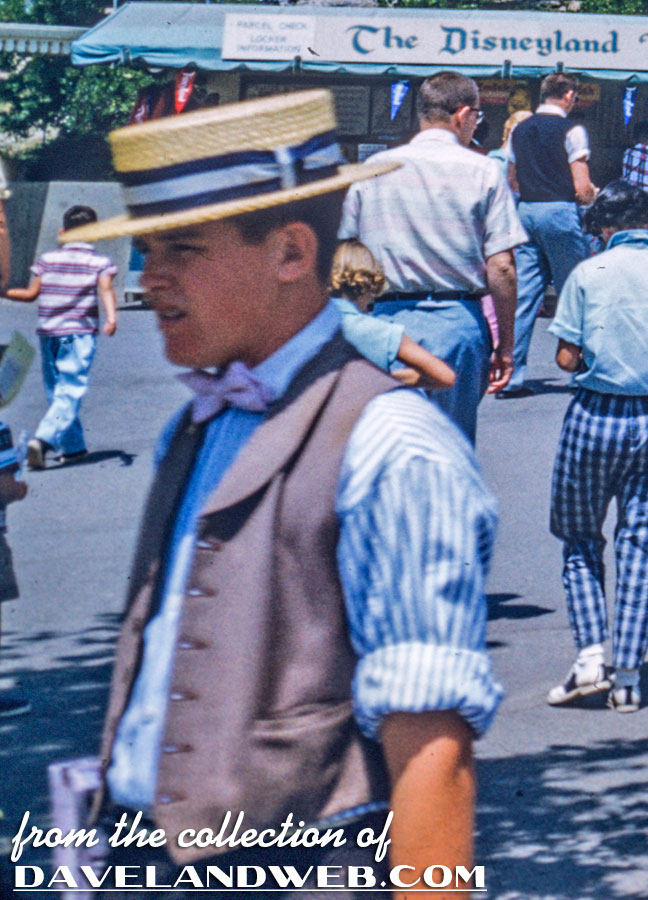 Moe shared Steve's comments:
"Well, this to me is an amazing photo. It's not me, but only one of two photos I've seen of the guidebook salesboys, and the ONLY one I've seen of a kid in operation inside the gate. I was beginning to doubt our existence! This kid is standing on the exact spot that I used to work, right in front of the west newsstand, taken from the other view that was in the Robbins Barstow film that I accidentally appeared in at the Main Gate. This boy is older than I would have been and I don't recognize him. He looks about 14-15; I left by the time I was 13, maybe 12 to go work as a trick roper in Frontierland. And how shocking that his sleeves are rolled up!

He is wearing a straw hat. I wore a felt top hat (because I loved magic) until they made us wear a straw hat, but I loved the straw hat too. The outfit he is wearing is perfect. I may have even worn that vest. It's so familiar I can smell it. His left pocket is bulging because it's full of coins from guide book sales. We never wore pins because we worked for a leasee.

When I first started, we worked outside the main gate and worked the crowd as they approached the ticket booth, then we were moved inside because, I was told, it was too tacky to have the first thing the guests see was boys hawking things."
Martin's next Disneyland gig was selling souvenir spinning lassos in Frontierland, followed by demonstrating and selling packaged magic tricks and joke novelties at the old Merlin's Magic Shop in Fantasyland, where he became an accomplished magician. He learned to juggle from Disneyland Court Jester, Christopher Fair, and modeled his trademark, "Well, excuuuuuse me," phrase on the exasperated outbursts of a woman he worked with.
Moe also graciously shared this image from his personal collection, circa 1956, of a Golden Horseshoe show in progress: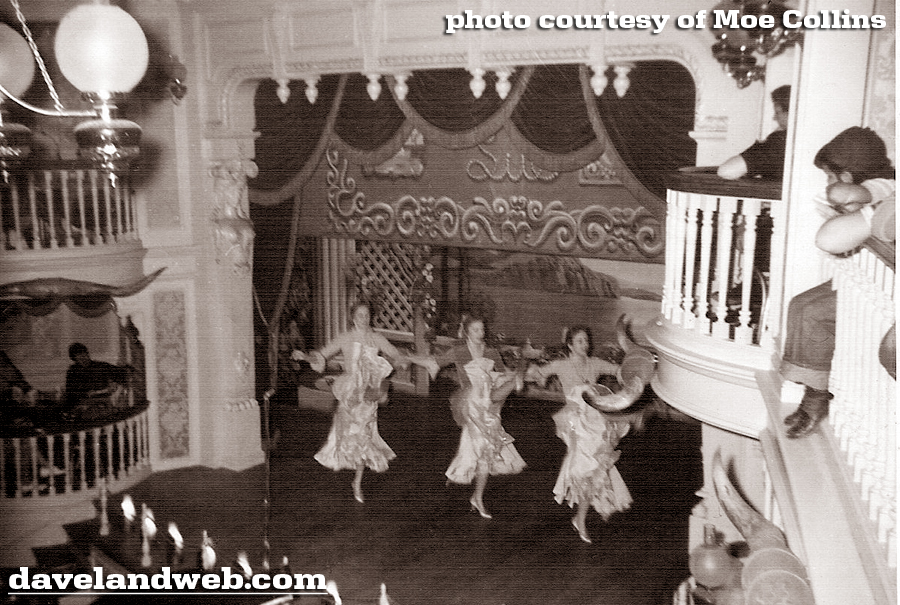 From Moe:
I took this photo inside the Golden Horseshoe with an old Brownie Hawkeye camera! Not exactly digital quality, lol! This was sometime late 1956, when Steve and I were selling guidebooks. Notice the kid in foreground balcony with his legs through the slats, and the Proscenium sign of "Sue" aying homage to Slew Foot Sue, one of Wally Boag's skit characters.
From Holy Grail to Prizes! That's right! I am awarding prizes today in honor of my 5 Year Anniversary. First place winner receives a set of 6 50th Anniversary Disneyland plates, still in their original boxes with COA's. Sorry, only continental USA for the 1st prize.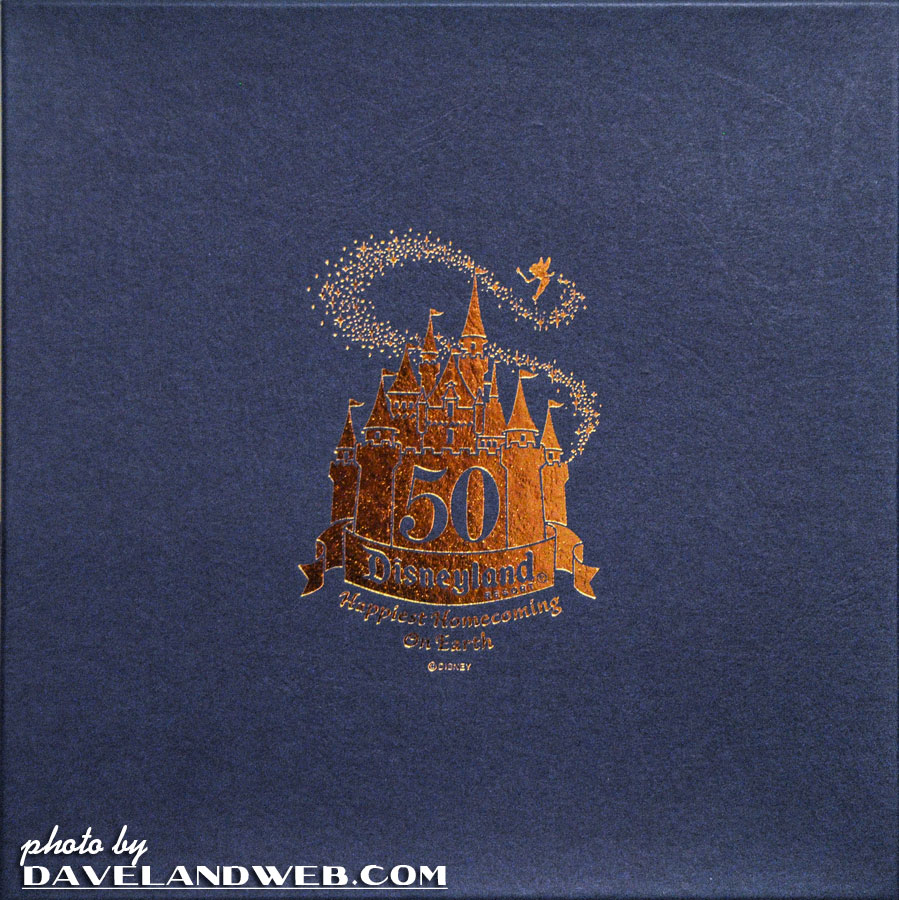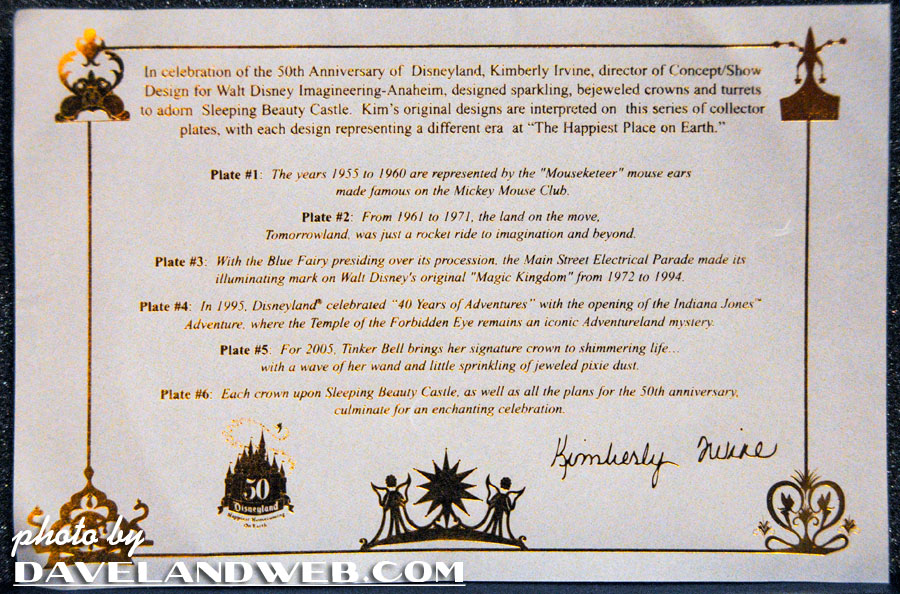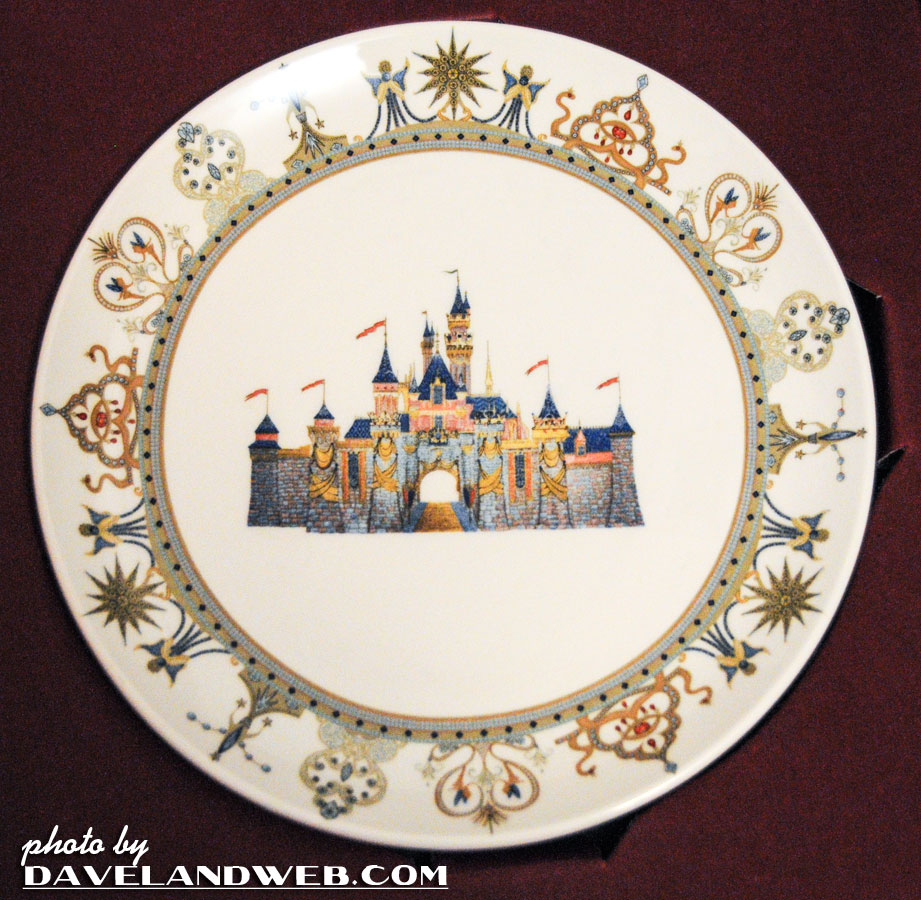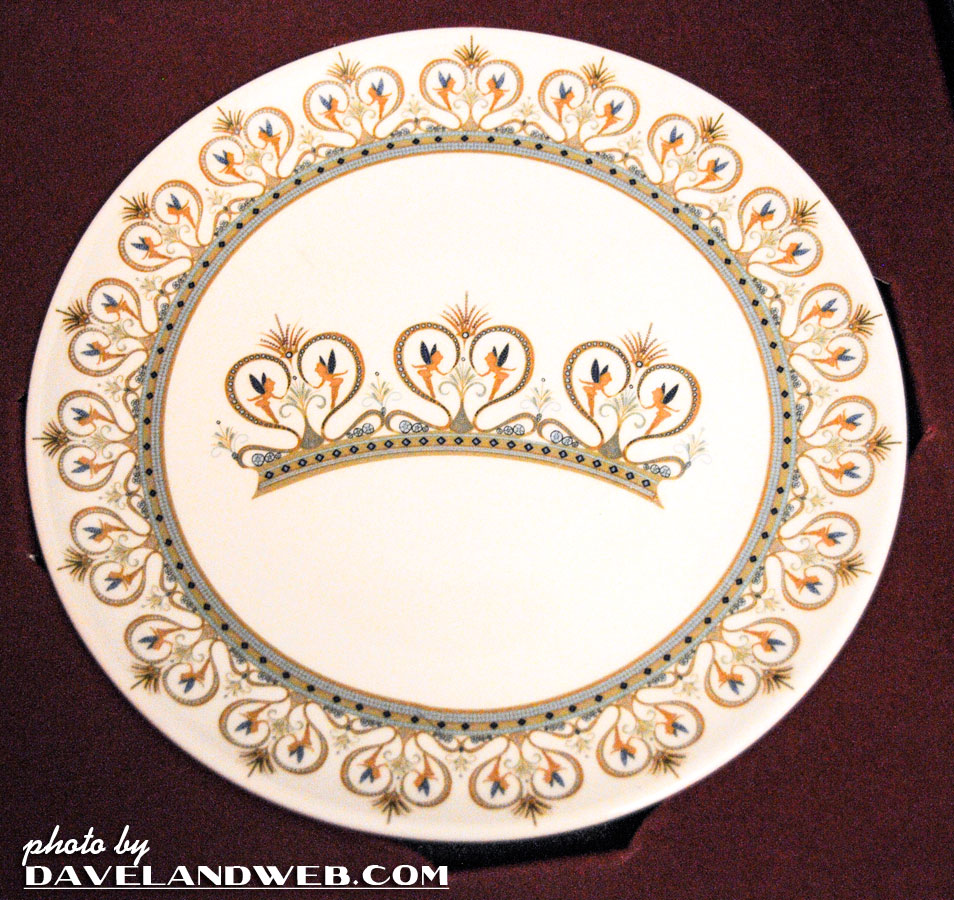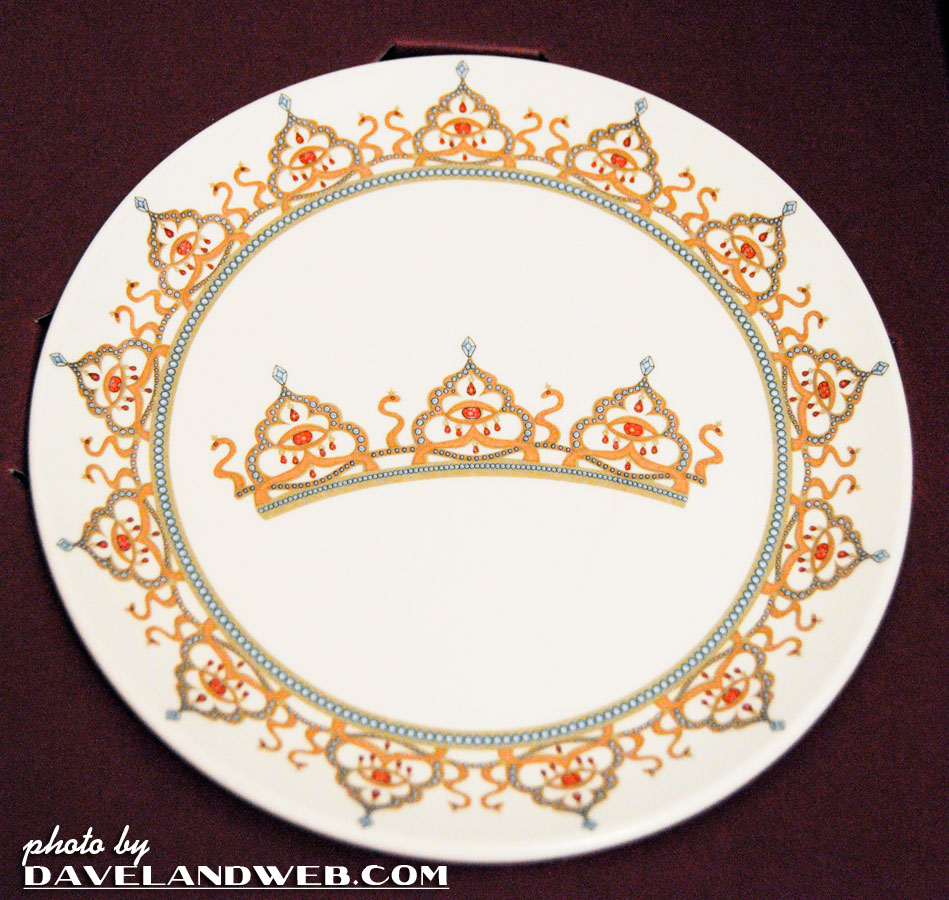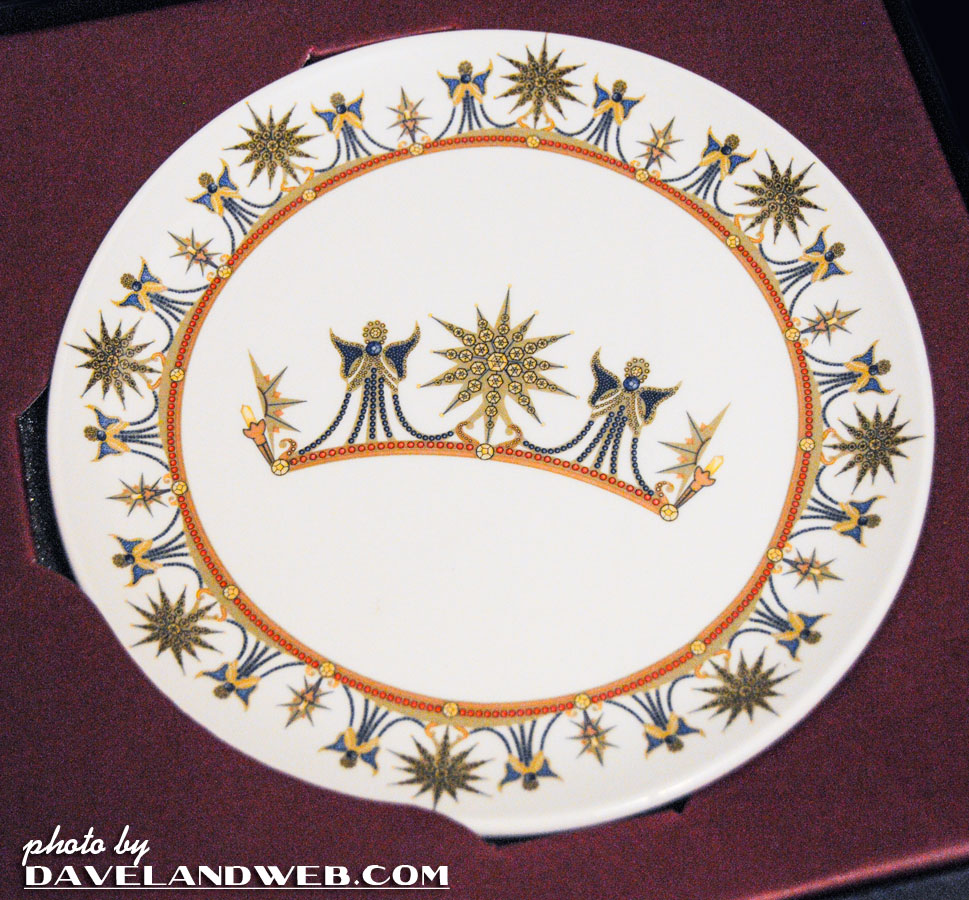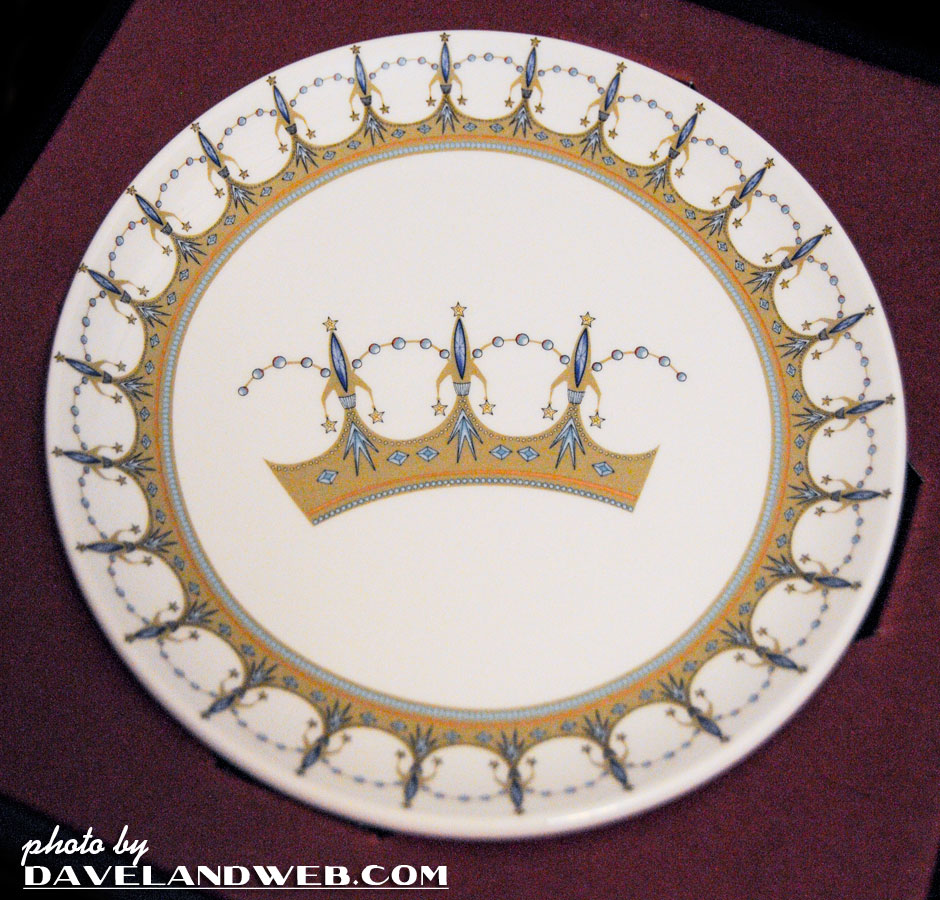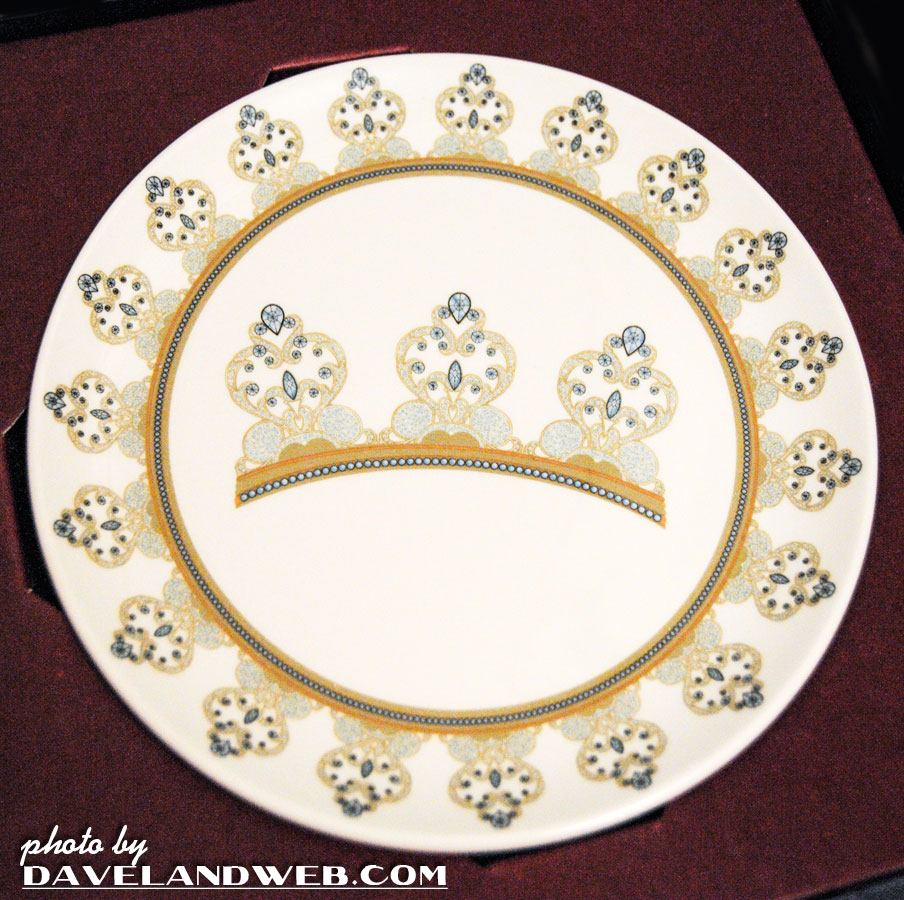 2nd & 3rd place winners will receive an 8x10 photo of ANY photo on my website that I personally shot, from 2004 to present day. That's right! A high quality lab print suitable for framing!
Here's what you need to do, dear readers (after 5 years, you are definitely dear to me!):
leave a comment on this post between now and Monday, June 6, 2011, noon (PST), and I will do a random drawing for the top 3 prizes. Okay all you blog lurkers (I know you're out there!), time to start leaving some comments!
Thanks for following me for 5 years and all of the great interactions I've had as a result of this blog. Stay tuned for more!
See more vintage & contemporary Disneyland photos at
my main website.