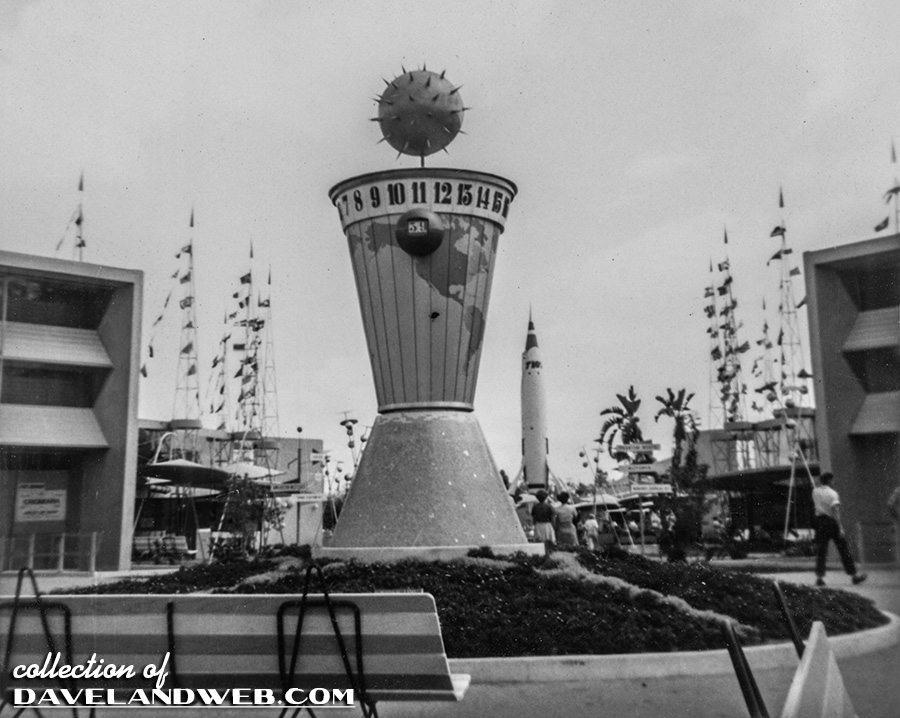 Continuing with the September 1955 series, we leave yesterday's Main Street, U.S.A. for Tomorrowland. Plagued by a lack of funds and a shortage of time, Tomorrowland got the shaft in comparison to the other lands. Still, guests couldn't tell. Walt's team came up with a number of creative solutions to make sure that the land of the future was open on time with something to keep the guests entertained.
As you entered Tomorrowland, you were greeted by the Clock of the World (with the Moonliner towering in the background). Here's a shot from a similar vantage point at approximately the same time period in color; I can only imagine how many of these similar shots exist out there. Designwise, the entrance was executed well. You had an iconic feature, wide open spaces, and a large iconic structure (The Moonliner) to draw you towards the back. I won't bother making a comparison to today's Tomorrowland as I have already done enough rants on that.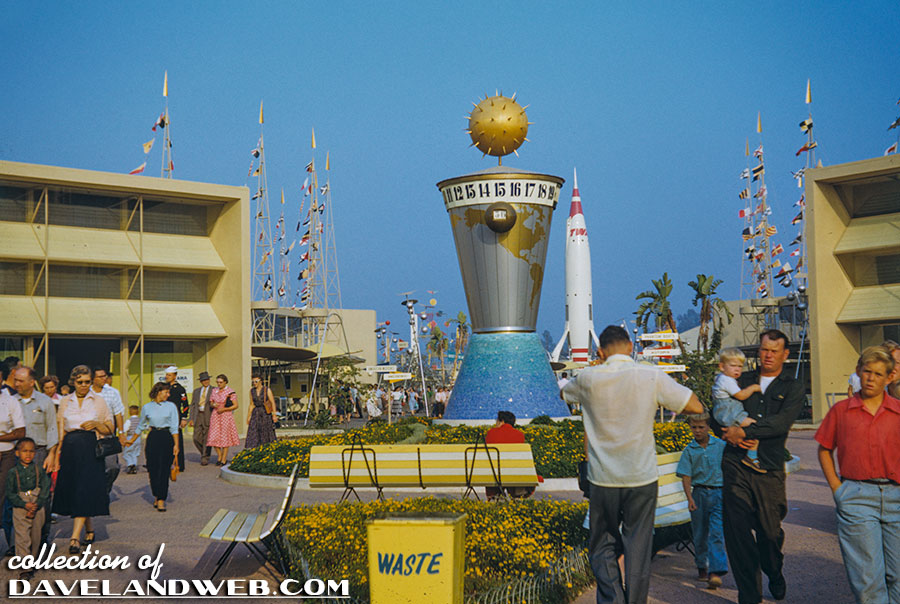 Thanks to the fact that he also owned a movie studio, Walt Disney had a number of resources at his fingertips that helped him stretch a buck when it came to putting Disneyland together. Re-using the sets from the wildly popular "20,000 Leagues Under The Seam" film was pure brilliance. Here's a photo of the exterior of that attraction: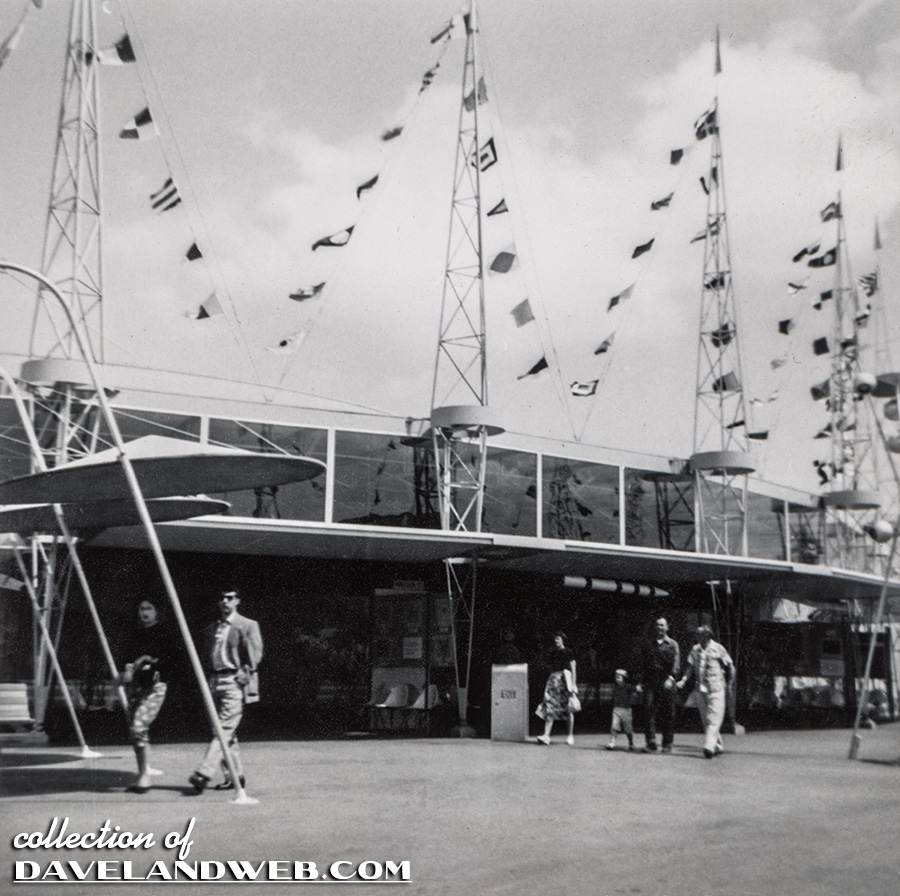 Just turn your "A" ticket in here, please, to enjoy the exhibit AND a little air conditioning!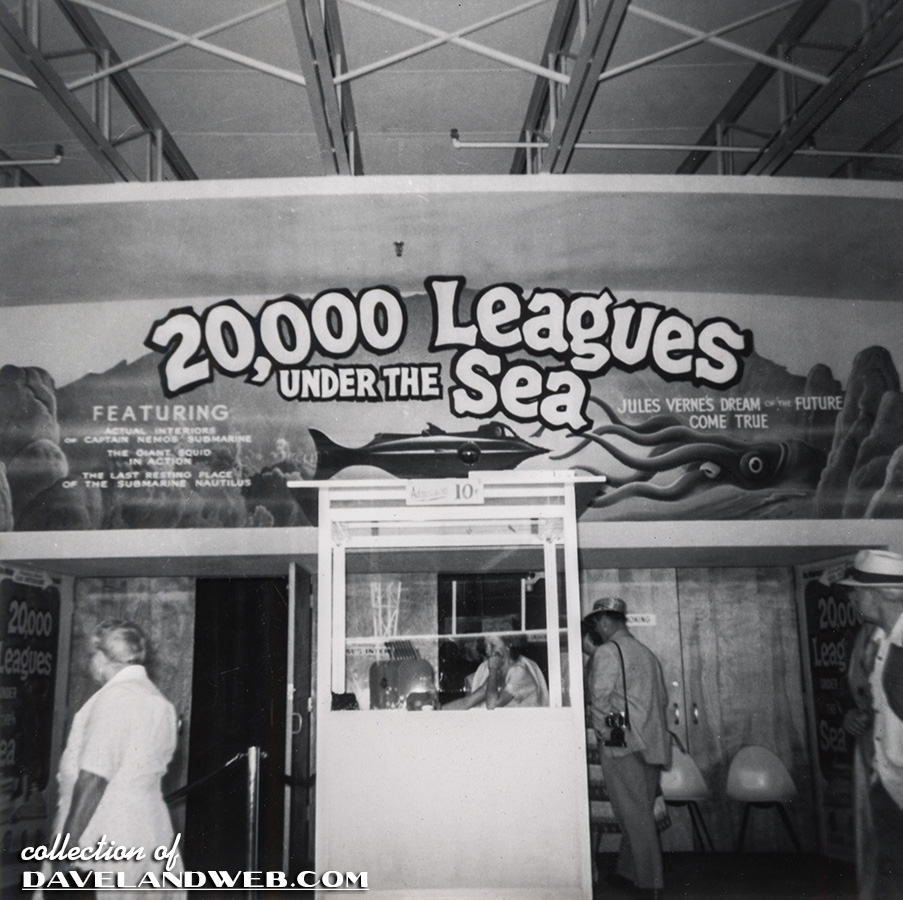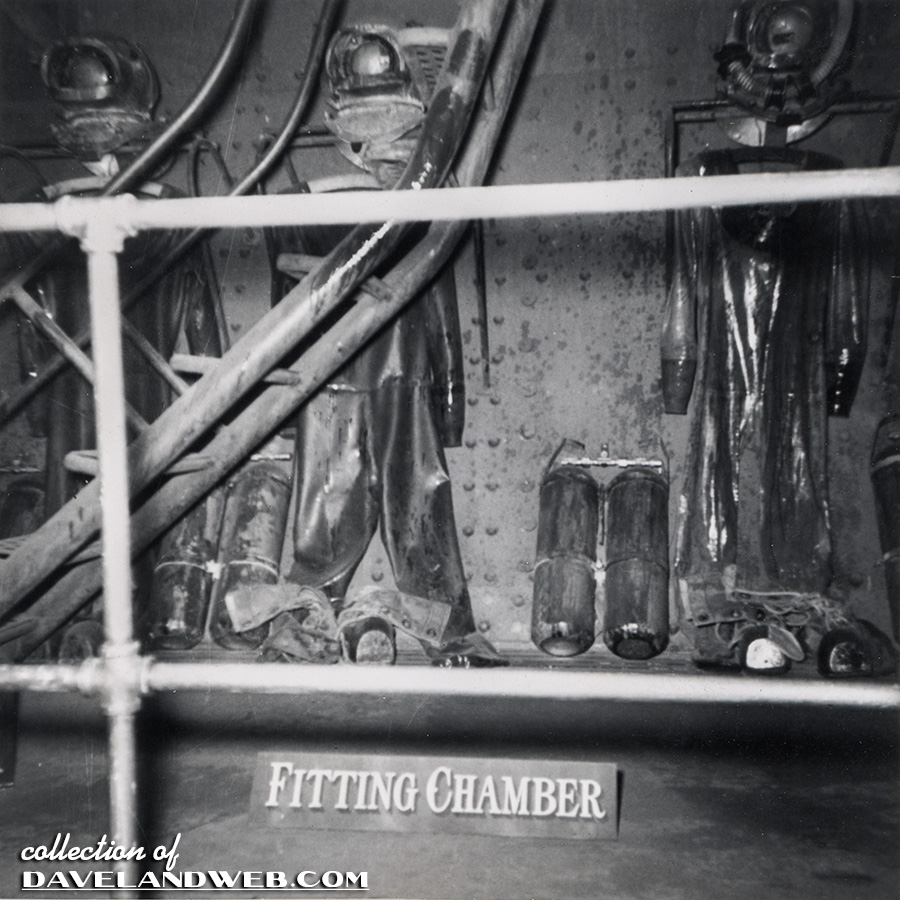 Do you miss Captain Nemo's organ?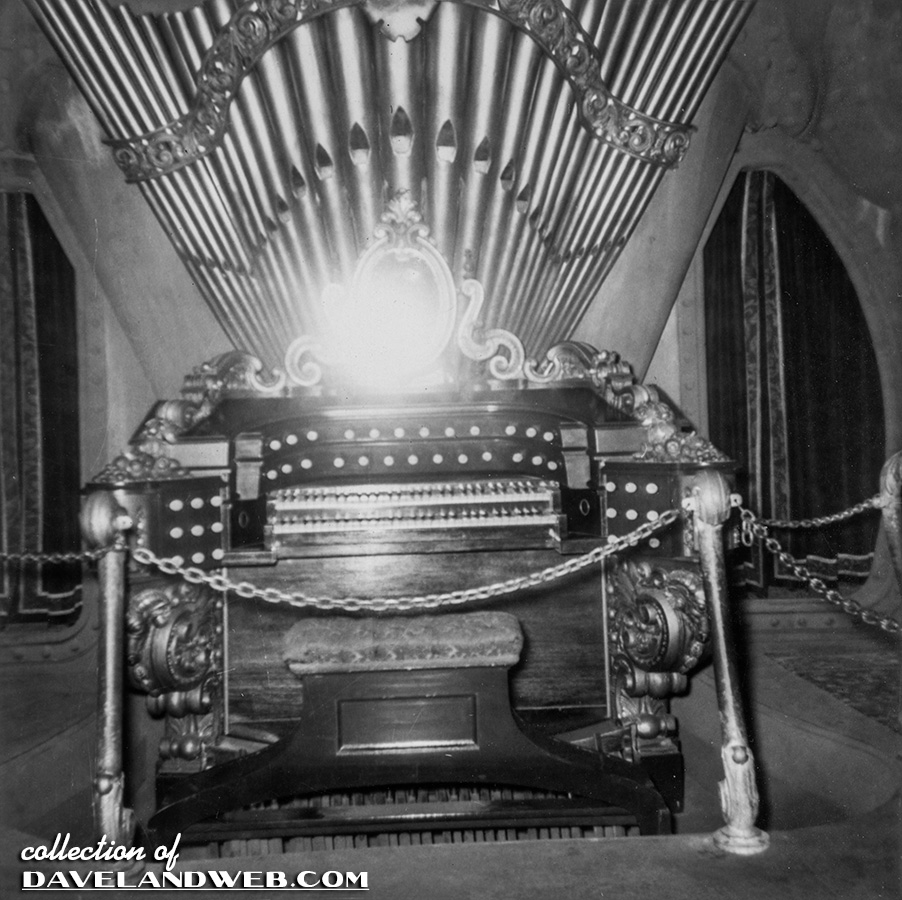 Just take a trip over to The Haunted Mansion: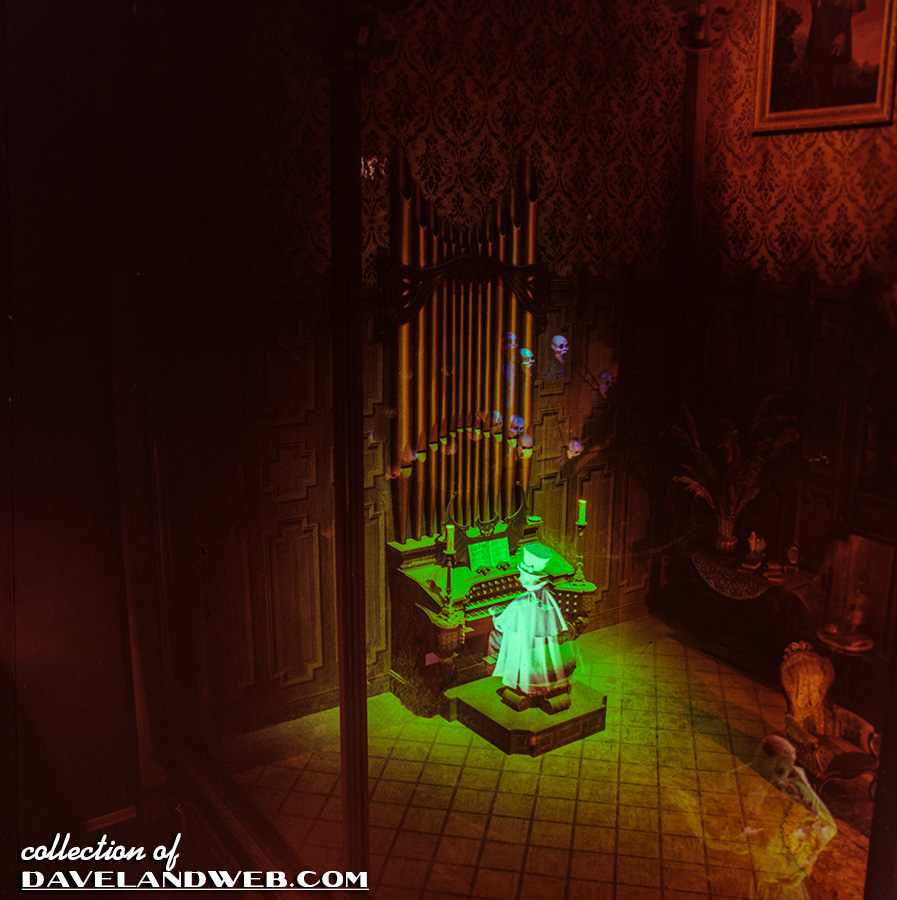 I believe this 11' model of the Nautilus (designed by Harper Goff) is on display at Disneyland Paris, which has a recreation of this very exhibit: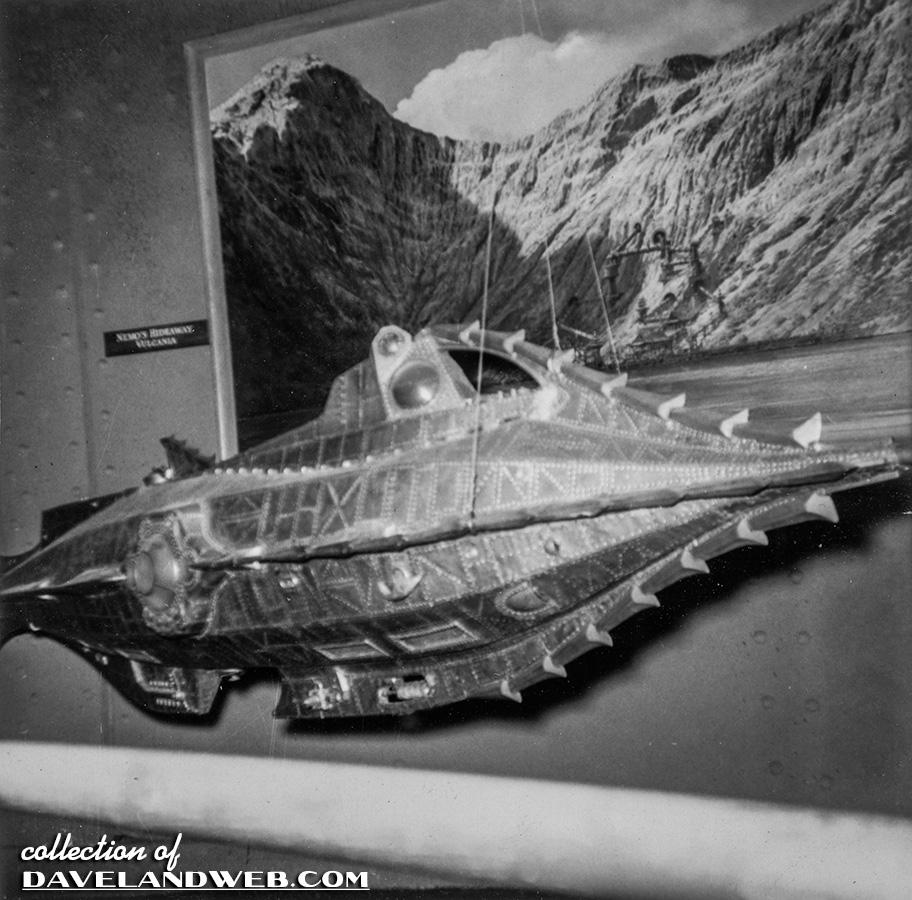 The Art Corner was a place you could buy animation cels; at the time, it was a great idea of what to do with something the studio had no use for. Today, many a heart sinks thinking that these historic beauties sold for a song!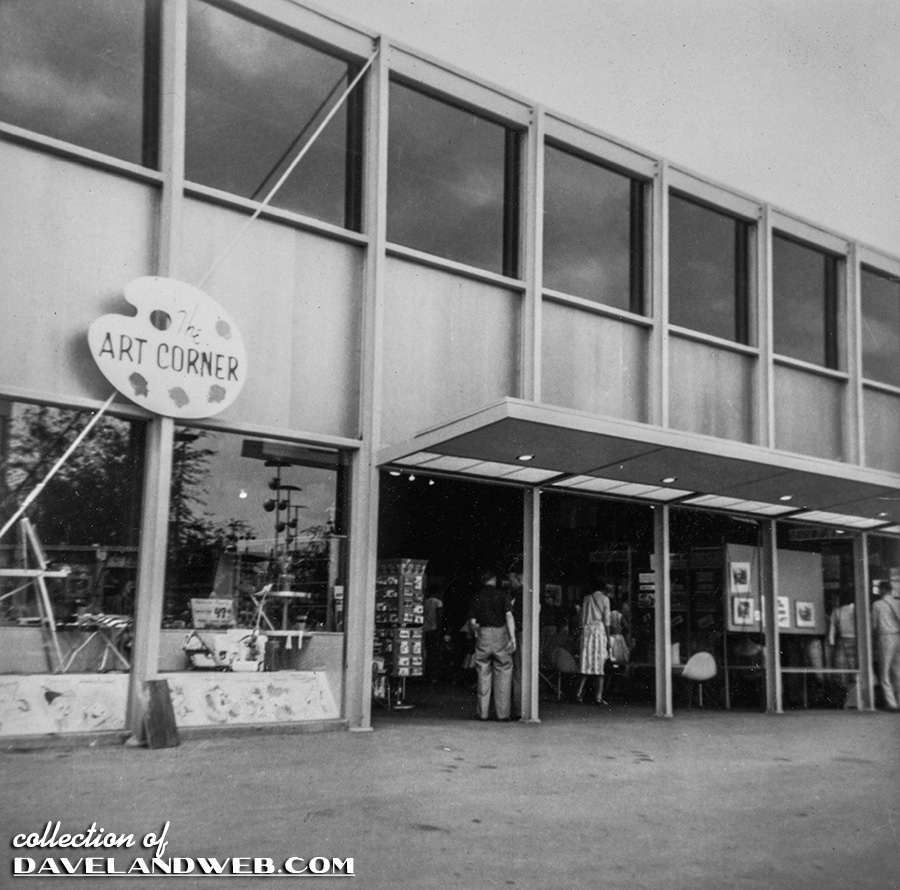 Last, but definitely not least, is a shot of the original TWA Moonliner. This thing really meant something to guests of 1955, a time when space travel caused kids (and adults) to marvel at the wonders of the future.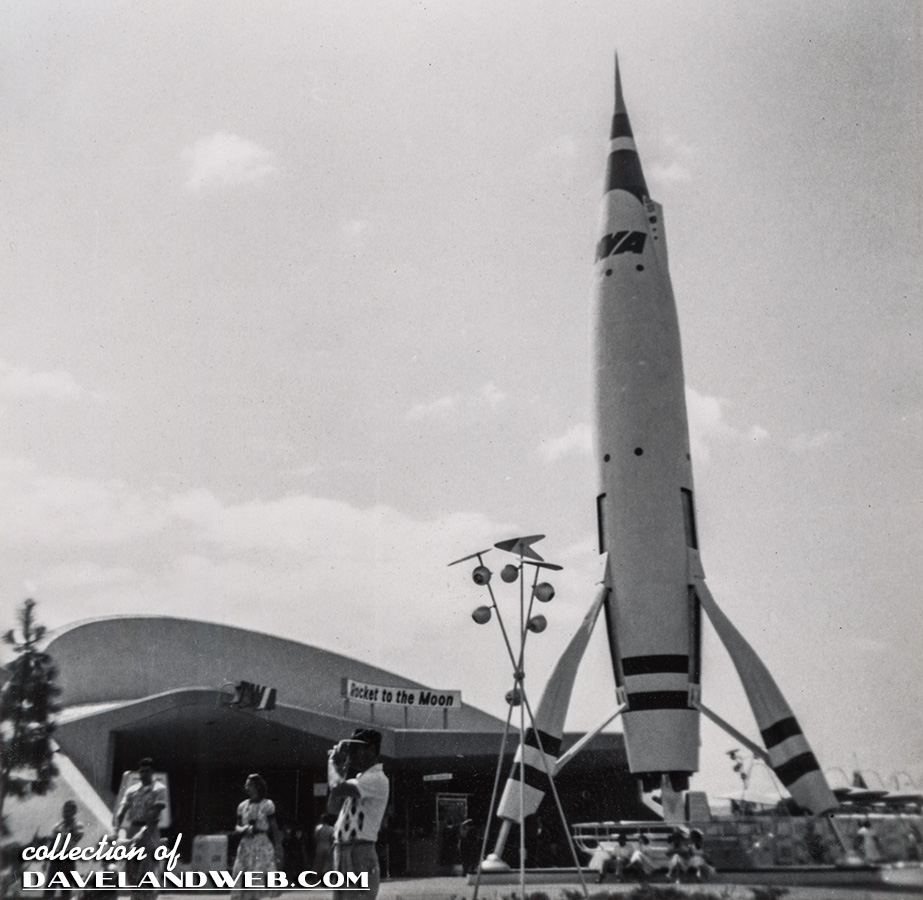 See more vintage and contemporary Disneyland Tomorrowland photos at
my main website.