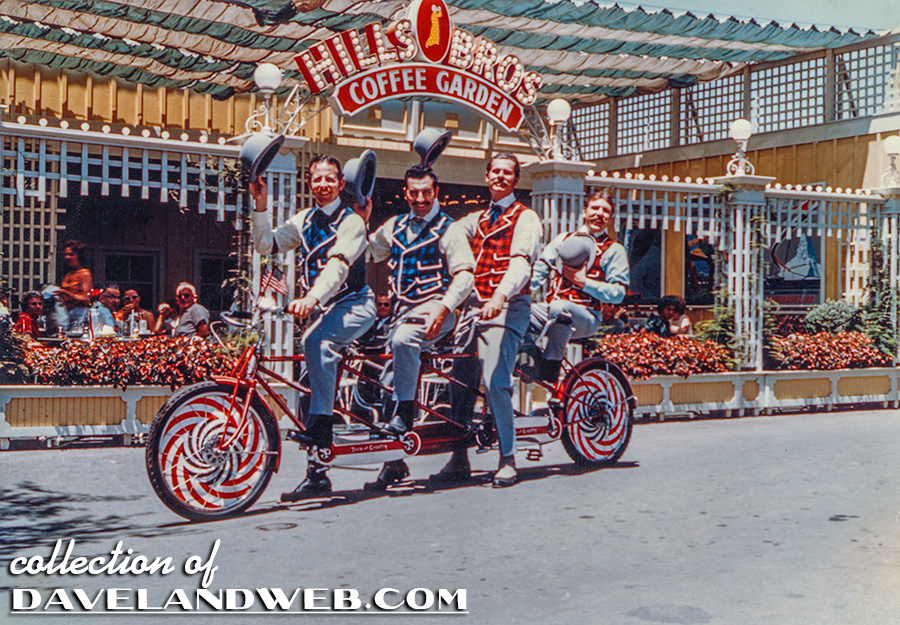 The Dapper Dans are definitely a fave of mine when it comes to Disneyland entertainment. Whenever I am on Main Street and I hear their melodious harmonies, I have to stop what I am doing! Today's post is an assortment of "new" and previously published Dapper Dan photos. This undated color photo shows the Dans on a Bicycle-Built-for-4 with some very psychedelic spokes, posed in front of the Hills Brothers Coffee Garden (1958-1976). Based on other photos that I have, it would appear that the Dans shown here are: Roger Axworthy (lead), Ted Nichols (baritone), TJ Marker (bass), and John Borneman (tenor).
This next shot shows players from the Minnesota & Washington football teams that played in the Rose Bowl game in 1961. The Dans in this photo (TJ Marker, Ted Nichols, Roger Axworthy, & John Borneman) are singing to Rose Queen Carole Washburn on December 19, 1960. I am guessing that they are dining inside The Red Wagon Inn.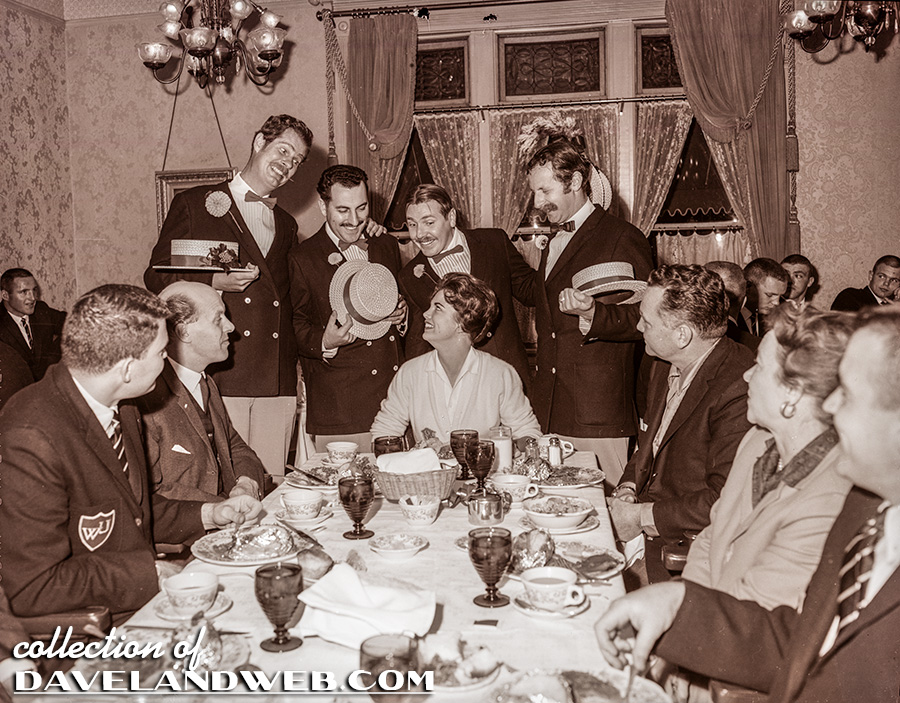 Once again, the Dans are entertaining in front of the Hills Brothers Coffee Garden, circa October 1961: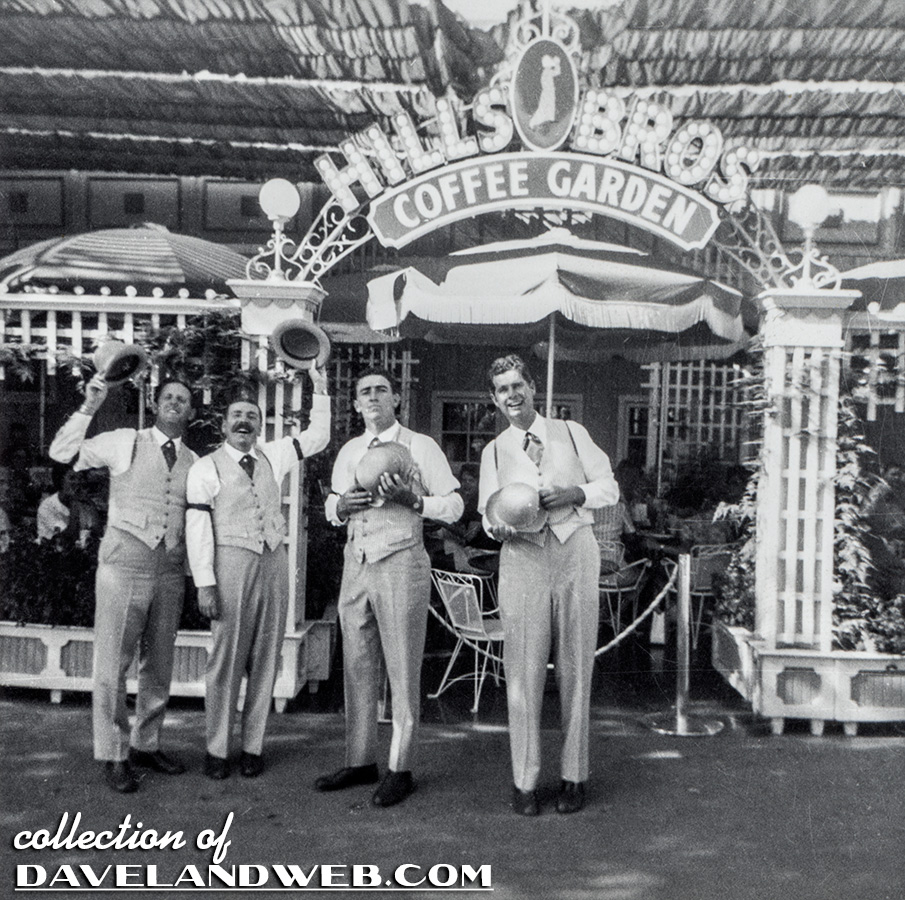 A guest attempts to make the group a quintet: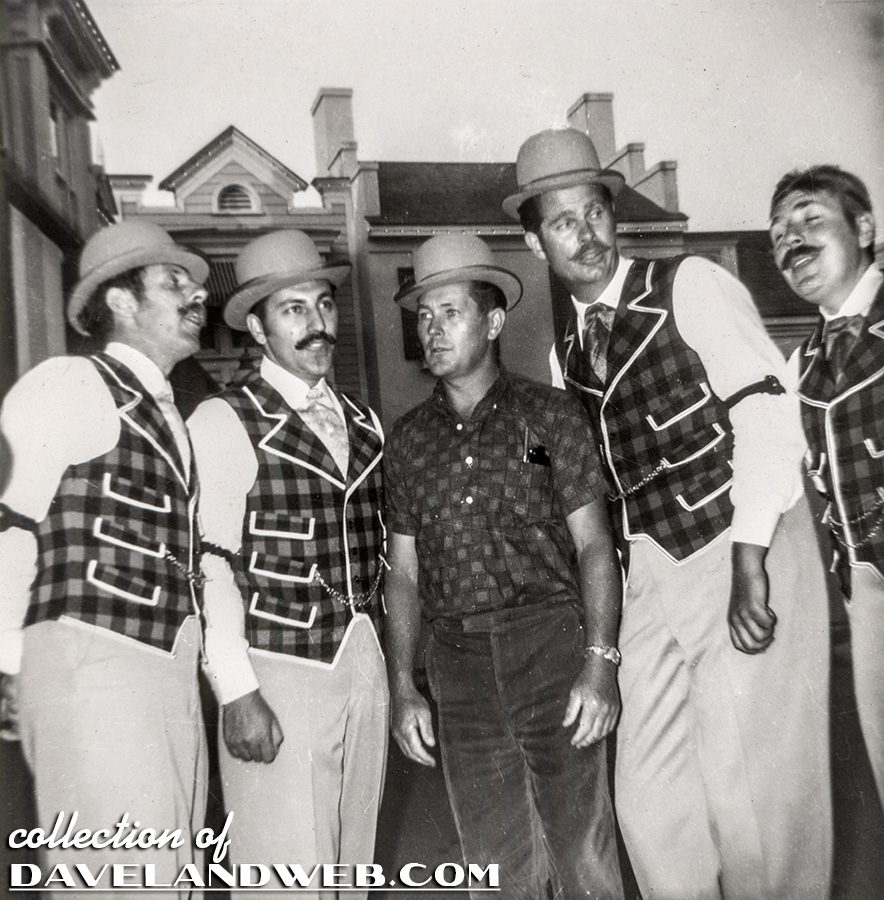 I love this shot taken inside the Upjohn Pharmacy, which is now the Fortuosity Shop: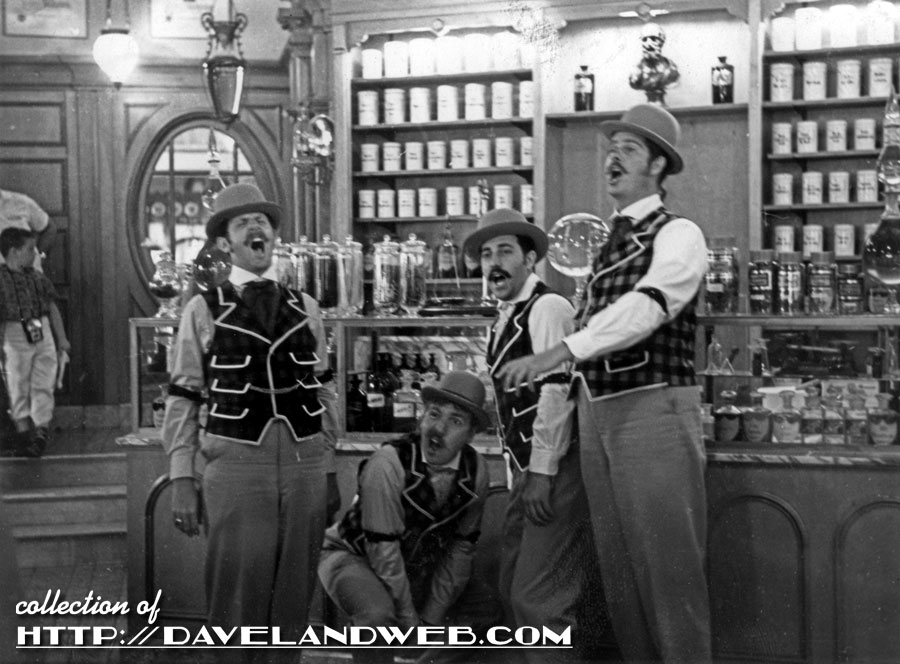 Gene Morford, Perry Carter, Jim Schamp, and Ron Browne are singing in front of The Plaza Pavilion on November 29, 1963: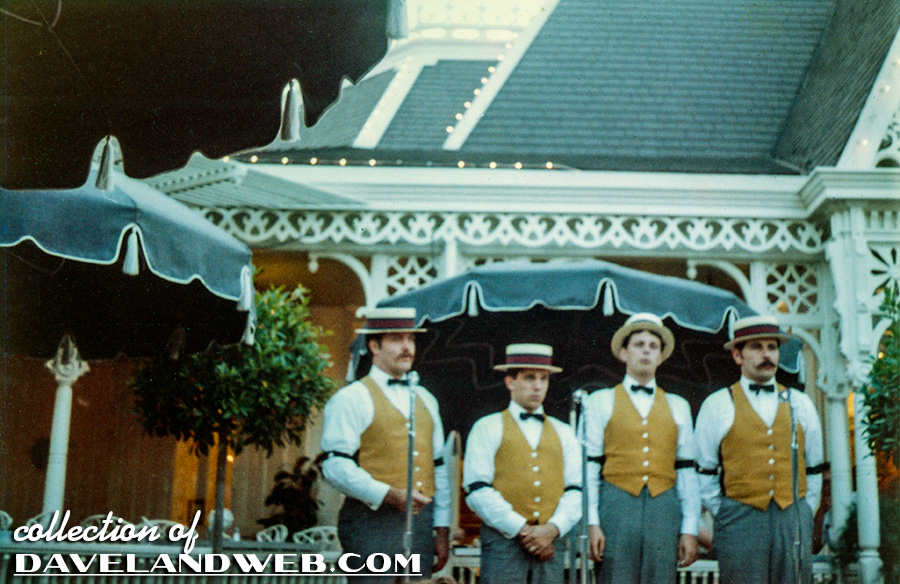 Today, the Dans are still entertaining guests on Main Street with their beautiful blended harmonies. Long live The Dans!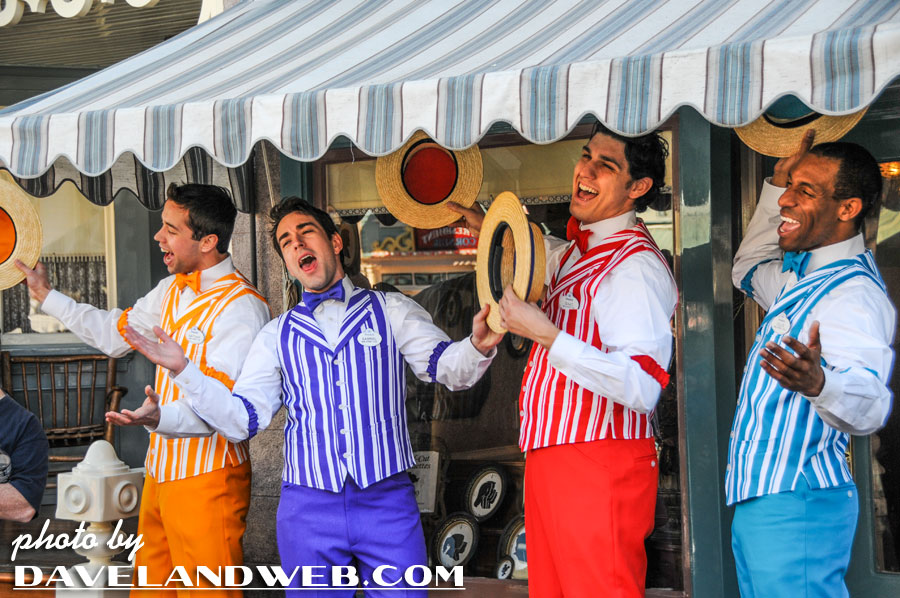 See more vintage & current Dapper Dans photos at my regular
website.