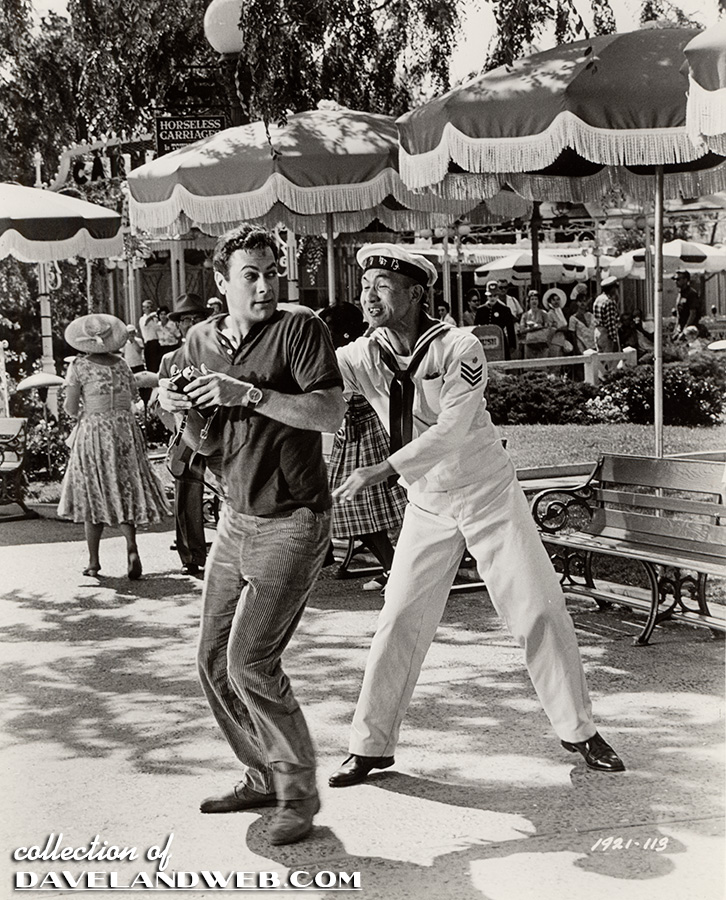 40 Pounds worth, that is. Here are a few more images from the 1962 movie, "40 Pounds of Trouble" which was actually filmed inside of Disneyland. The chances of something like this being filmed today would be slim to none.
Tony Curtis gets up close and personal with these Indian figures; something a regular guest could never do.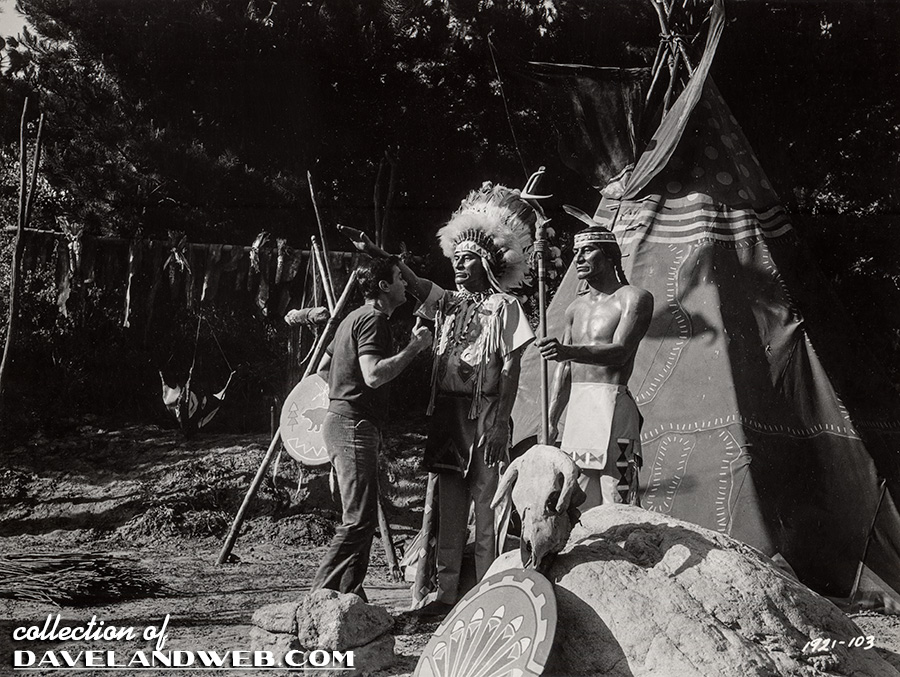 I attempted to find shots of the same figures, but ran into difficulty. These two are located at the far end of the Indian Settlement; most guests shot their photos as soon as the Settlement came into view. You can see this same area if you look towards the right side of the photo and even see these Indians behind the trees, circa December 1961.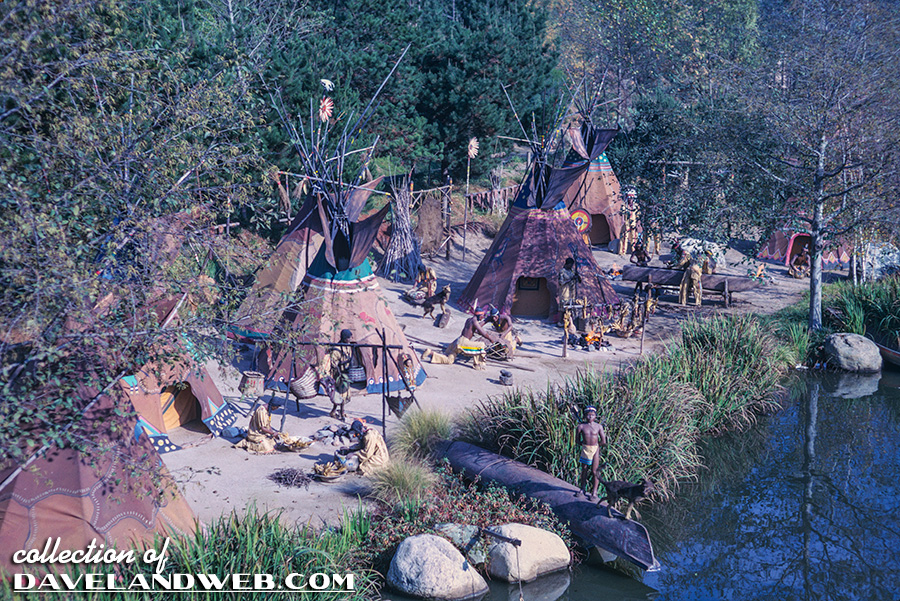 In the film, the editing job makes it appear as if Tony Curtis & Suzanne Pleshette ride the Monorail and get off at the Main Street Train Station. Often pointed out as a huge goof, this actually makes more sense to me. One of the reasons I rarely ride the Monorail IN to Disneyland is because you miss that sense of entrance...no attraction posters, no Mickey Floral, no sense of wonder as you cross under the arches on either side of the Train Station. I've often wondered why the Monorail didn't just let guests off in front of the gate instead of plunking them down in the middle of Tomorrowland.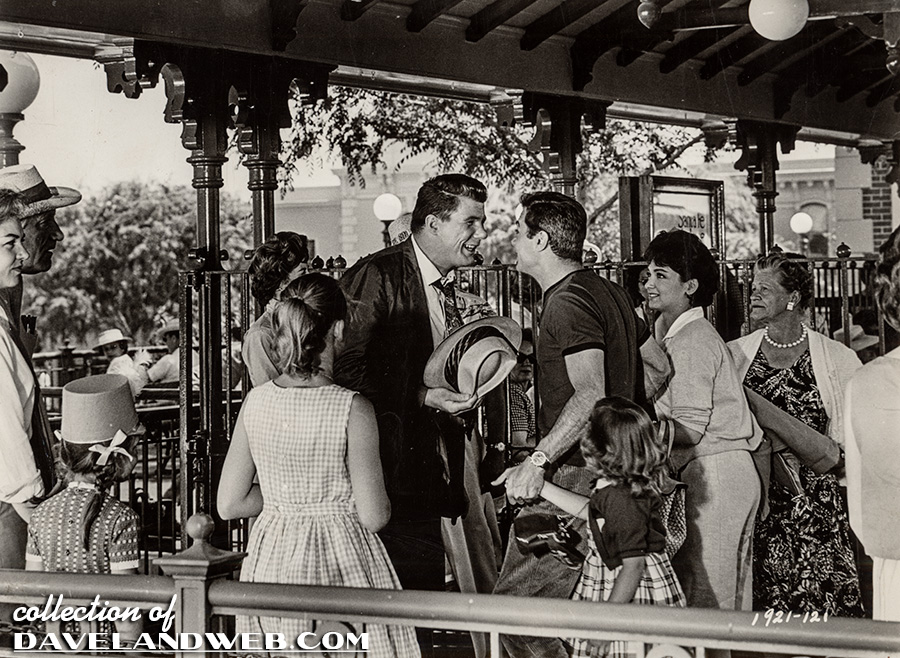 Last one for today shows Curtis stripping in front of Rainbow Ridge: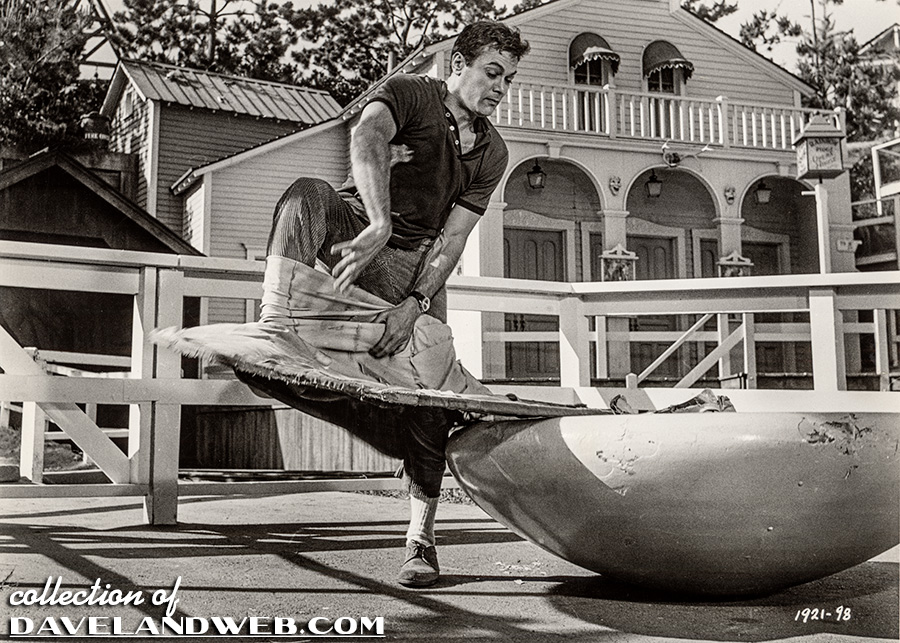 For all you fashionistas out there, here are some FABULOUS fashion tips and fun from "High School Musical's" Sharpay, who is getting ready to make her starring debut on 4/19 in "Sharpay's Fabulous Adventure." Click the photos for downloadable PDFs.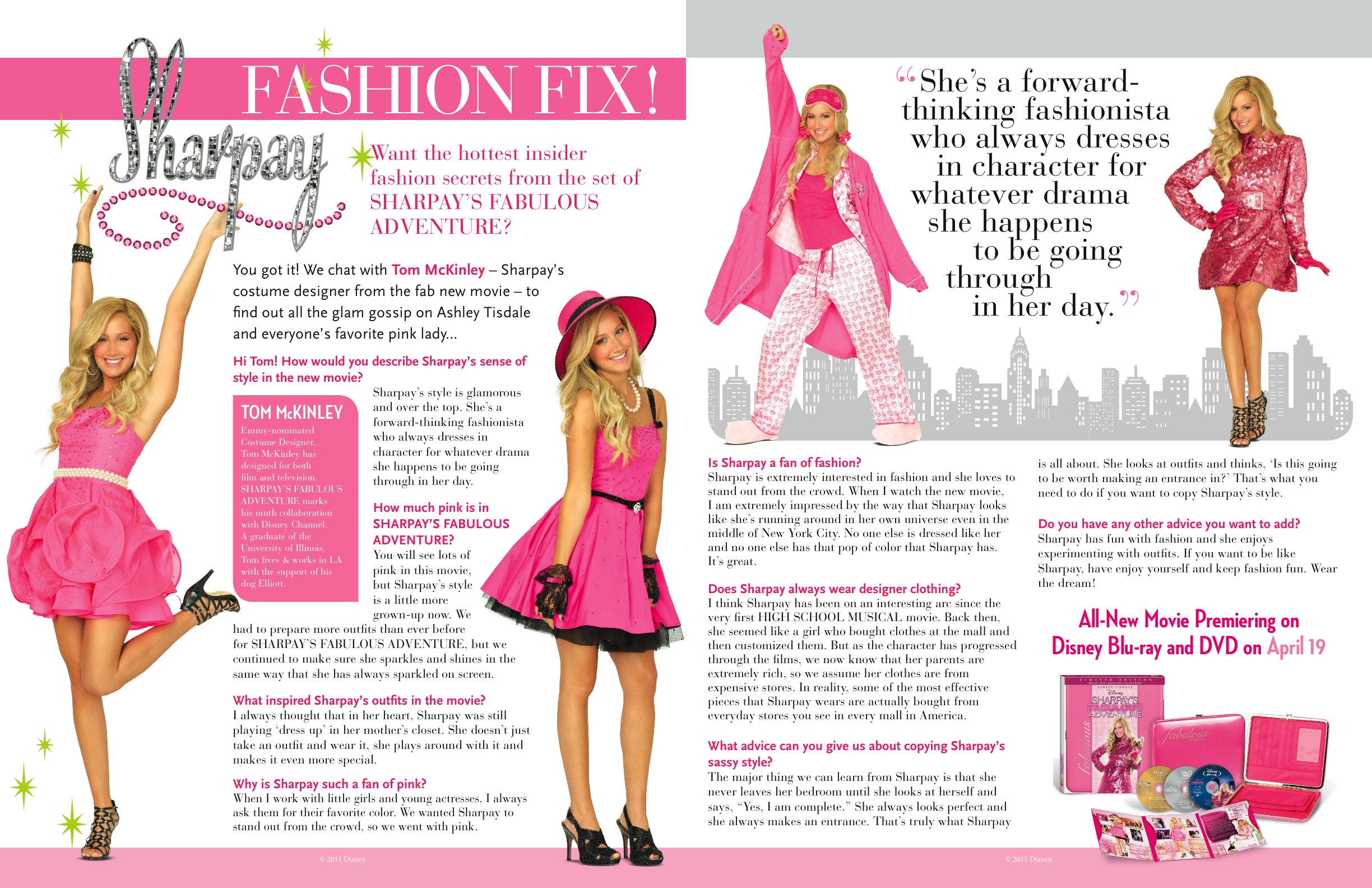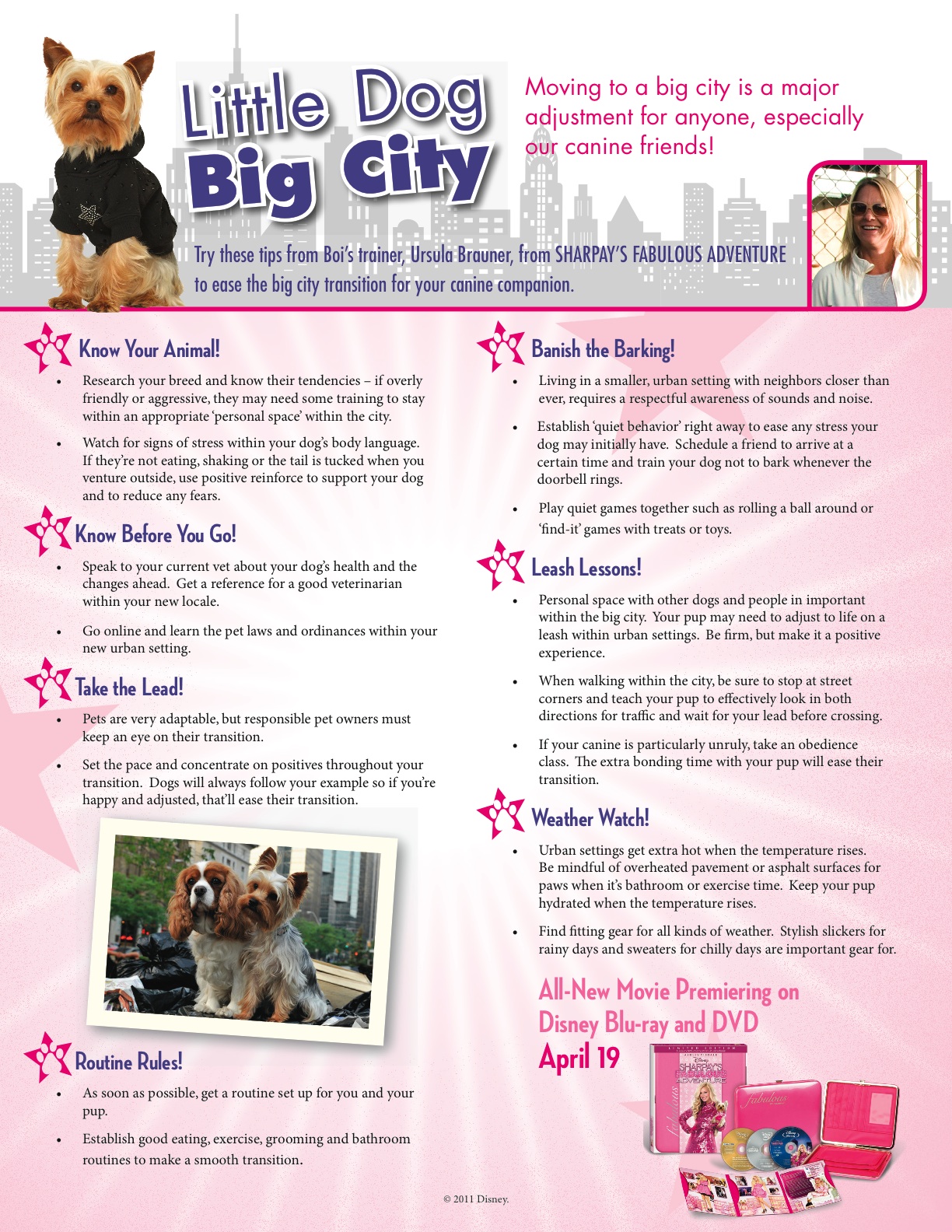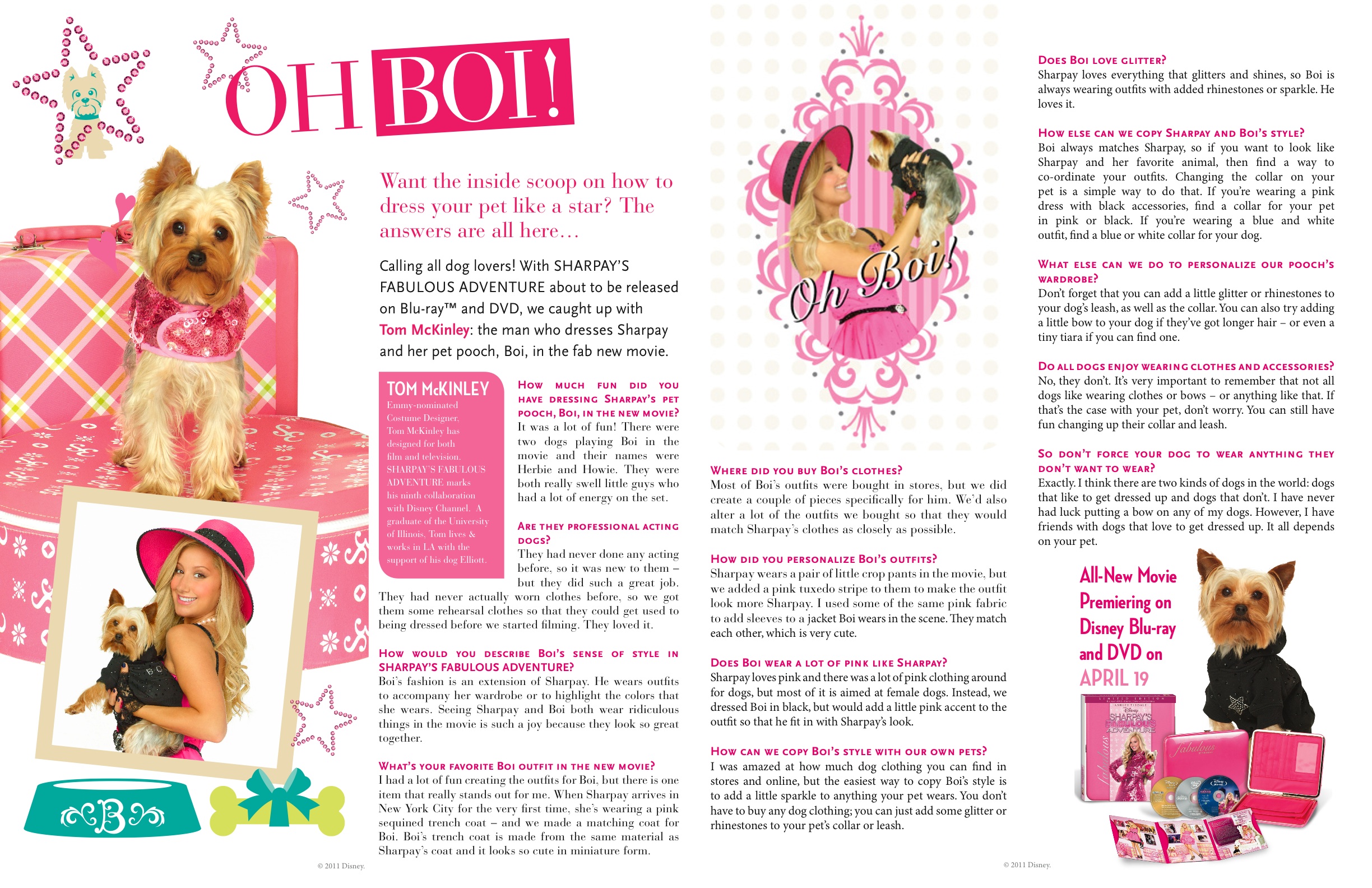 See more "40 Pounds of Trouble" photos at
my main website.