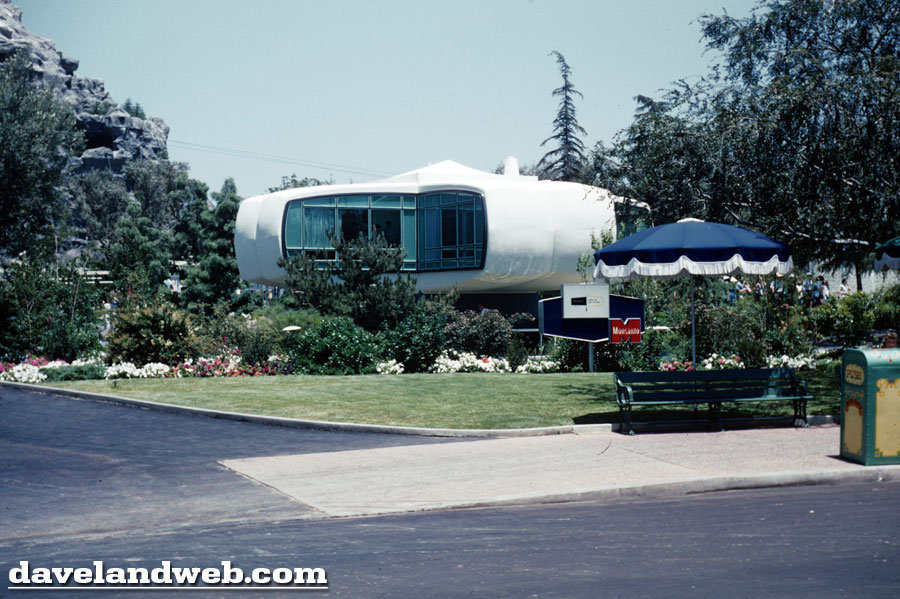 At this point, I am borderline jaded when it comes to getting excited about seeing vintage images of Disneyland. However, this particular batch has some doozies and I think that you'll like them too! Our 1959 photographer seemed to love the Monsanto House of the Future. What was so great about it? Well, it had gadgets and gizmos that weren't even available yet. Things that took a number of years to become standard fare for a typical home.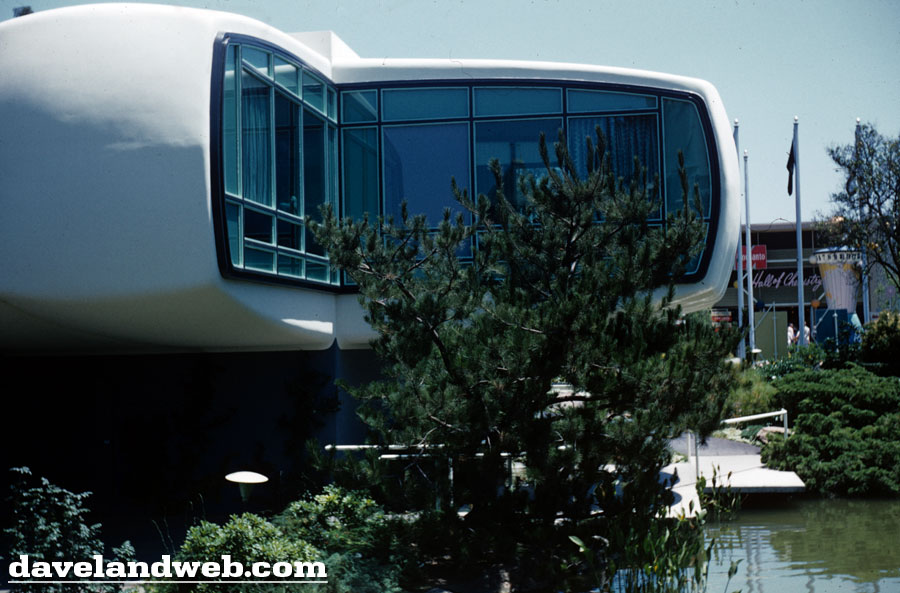 This is probably why I take offense to Innoventions and their current incarnation of the House of the Future. While I wouldn't mind living in a home like that, there really isn't too much technology that would cause the present mind to go "wow"!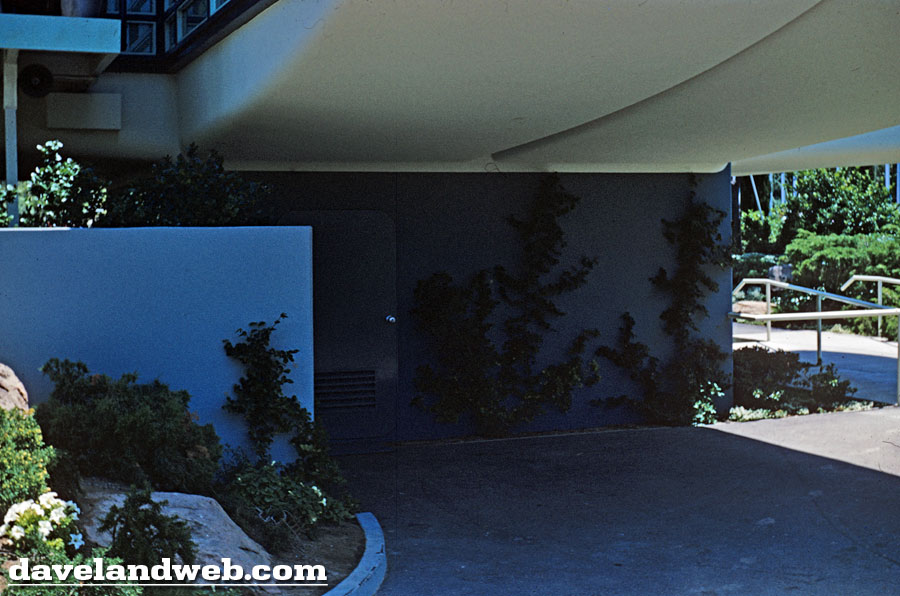 For some reason, the person taking these photos seems to have been fixated on the underbelly of the HOF; whatever he was trying to capture escapes me, but I'm sure glad he shot it anyway. How dare that little girl and her dad step into the exposure and get in the way!
OK...much better! No guests in this one (other than the ones in the distance).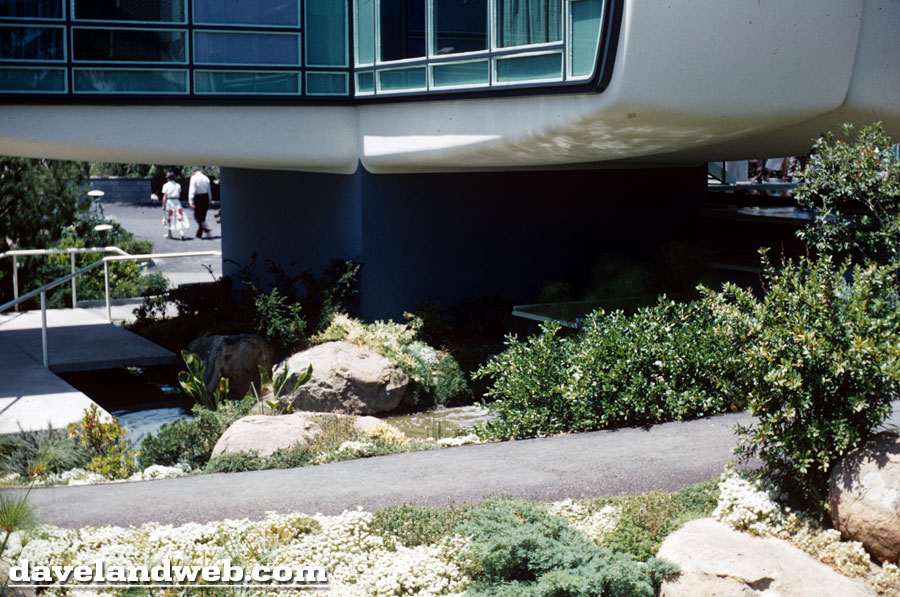 And please...get nosy. Look in the windows at that neato floor lamp!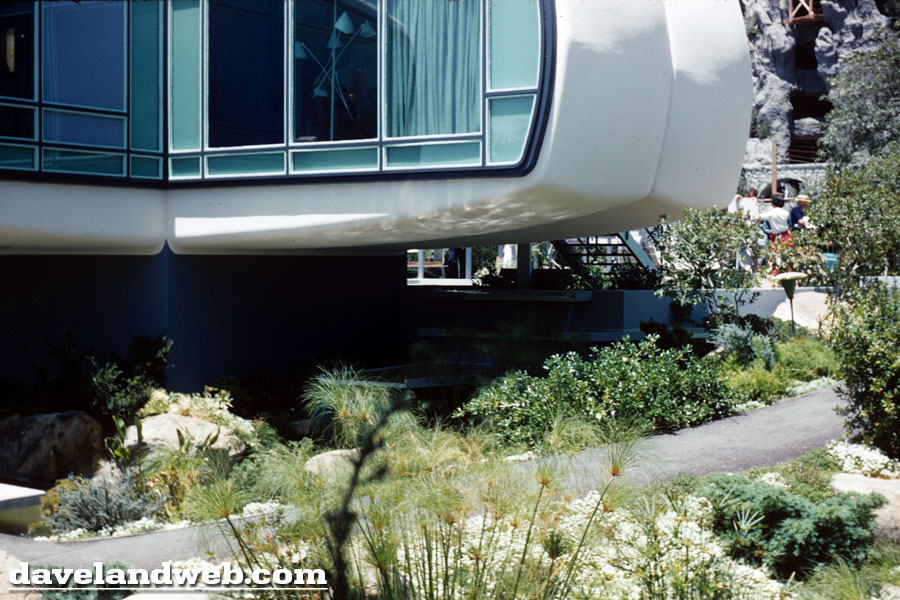 See more vintage Disneyland Monsanto House of the Future photos at
my main website.