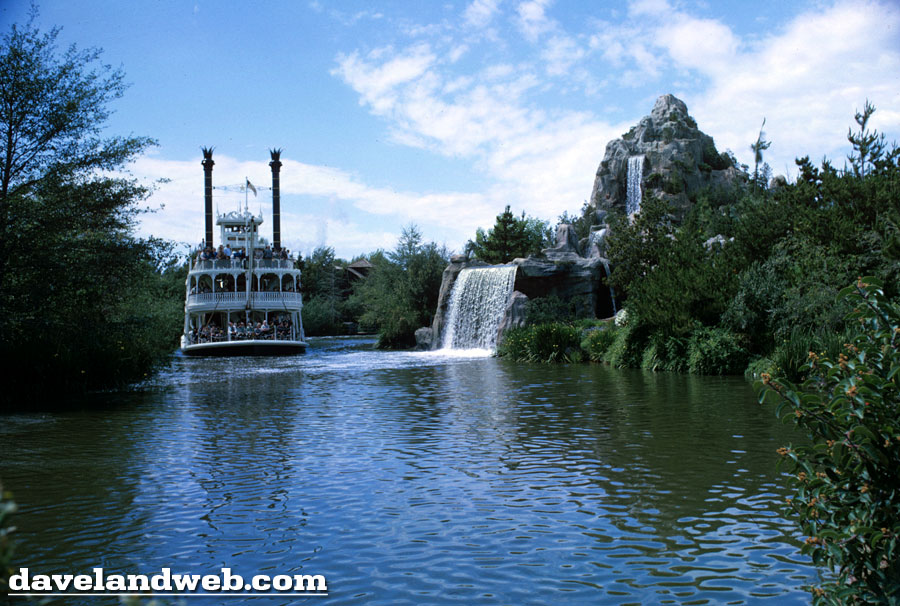 All aboard the Mark Twain for a ride around the Rivers of America. Sound like a perfect way to spend an Easter morning? That's what I thought! The thundering falls of Cascade Peak add a touch of wonder and excitement that are sorely missed today.
The arena/amphitheater for the Indian Village is quiet; the natives might be busy eating their See's chocolate eggs!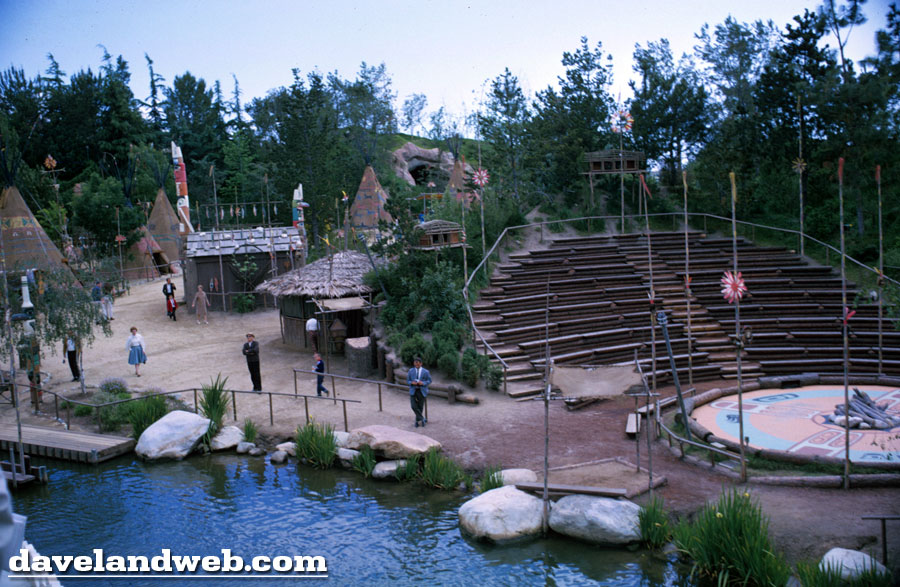 Cascade Peak shows up again; must have been a fave of this photographer. One of the Mine Trains is also visible, rounding the corner at the approximate spot that one of the trains sat rusting for many years.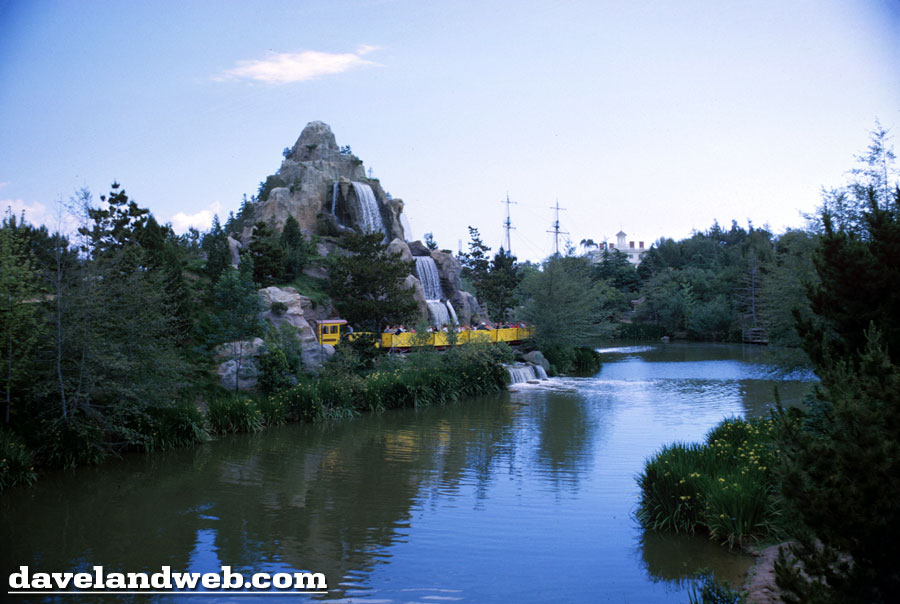 A nice overhead shot of Rainbow Ridge from The Twain: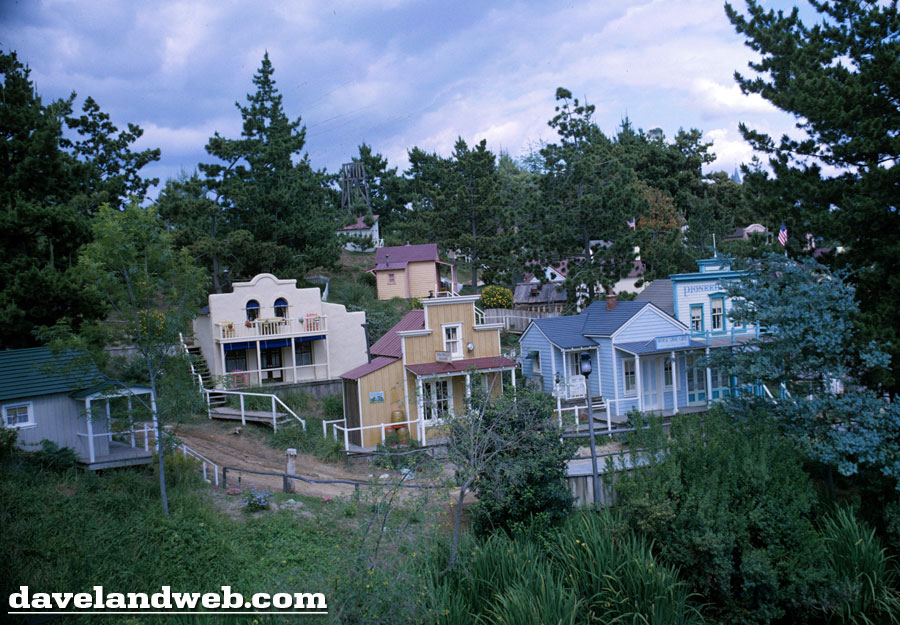 So much to see in this one, that it naturally demands a few closeup shots for eagle-eyed readers: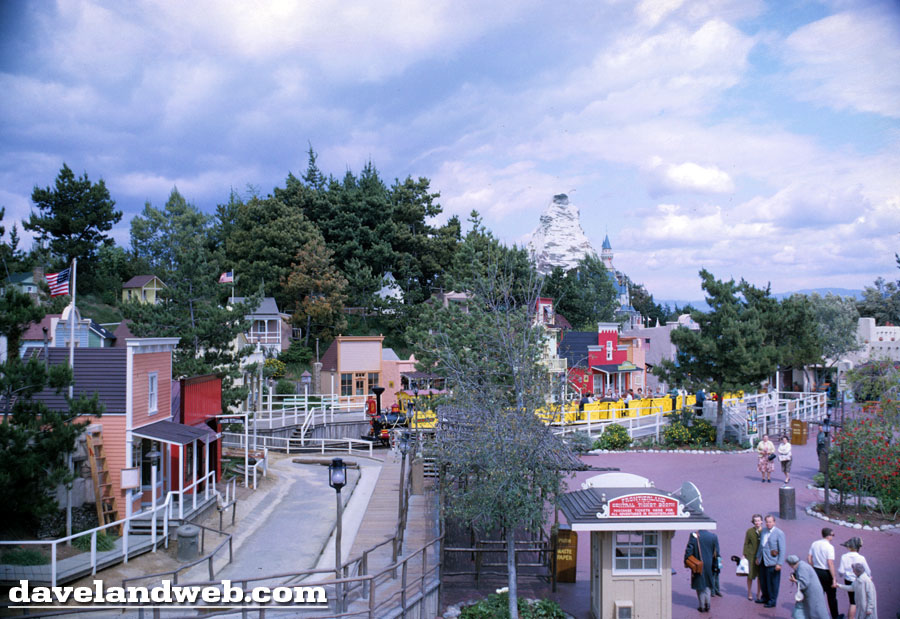 The ticket booth - dang, it must have been hot and claustrophobic in there! Note Mr. Grumpy-Pants with the camera slung over his shoulder, and also the log-styled drinking fountain: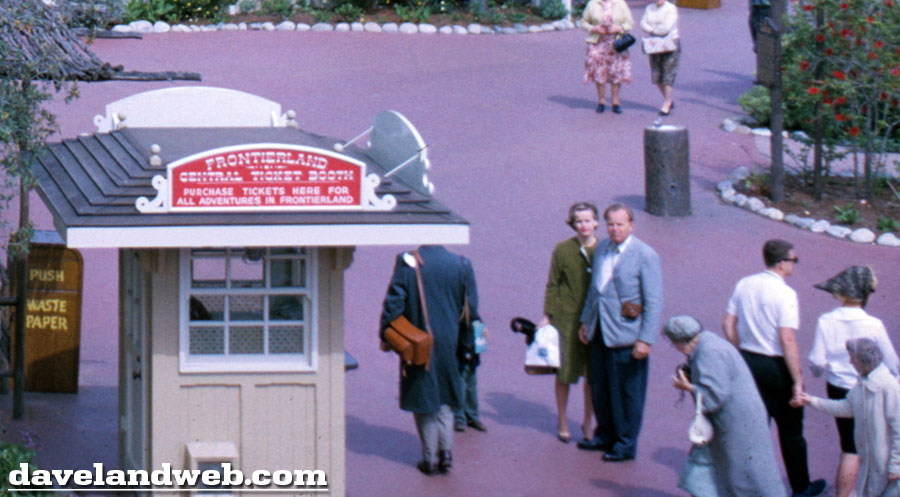 The back side of Casa de Fritos (a bag of those corn chips sounds durn tasty right now!):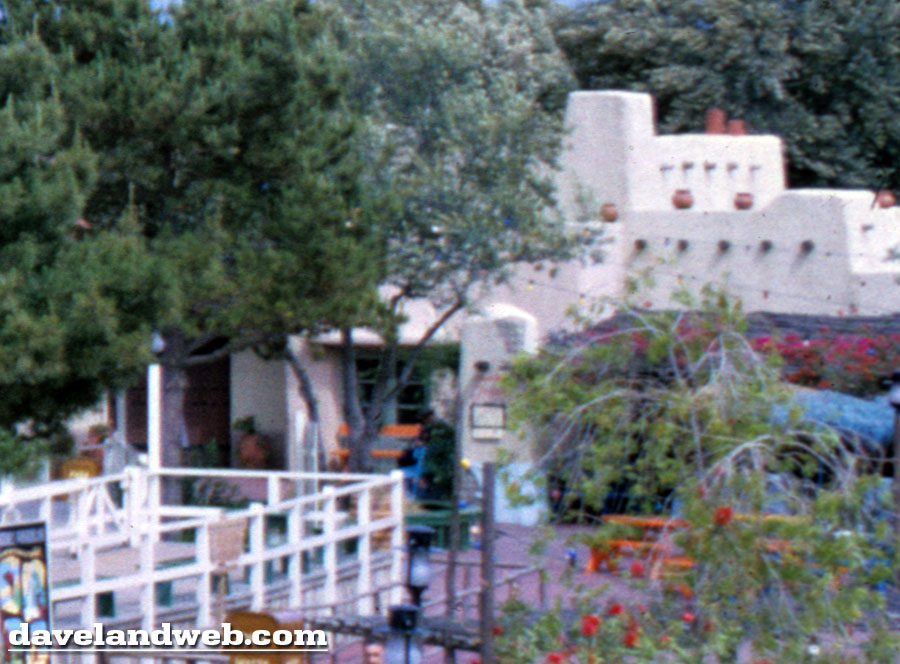 Hope those that celebrate Easter day have a joyous celebration!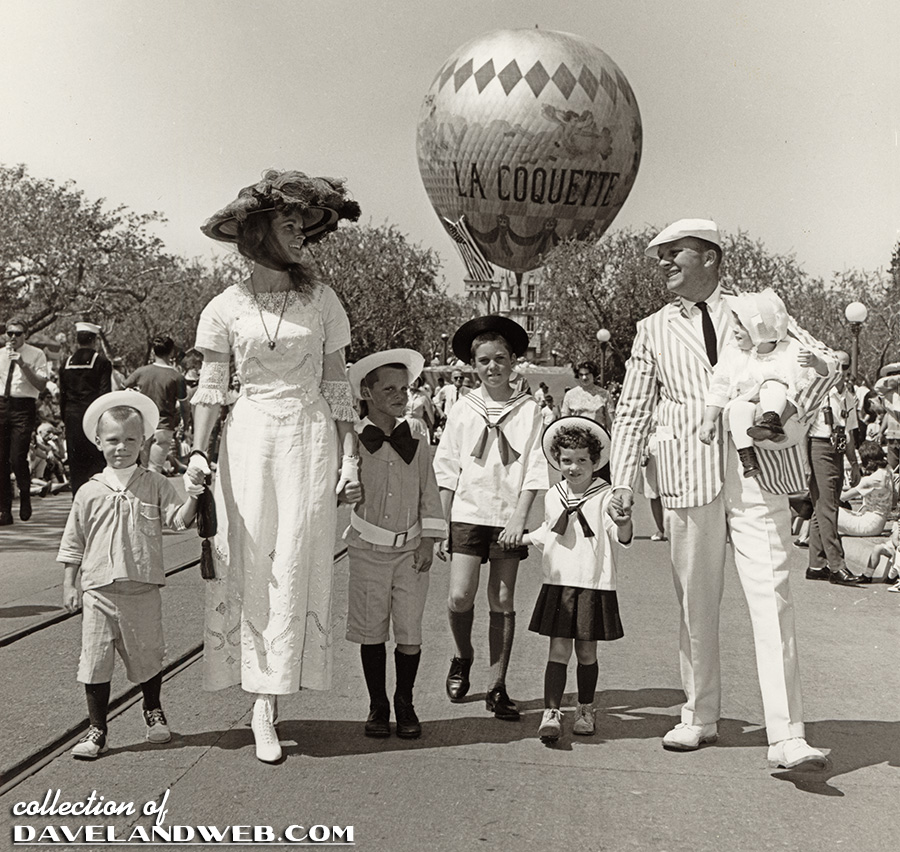 See more vintage and contemporary Disneyland photos at
my main website.