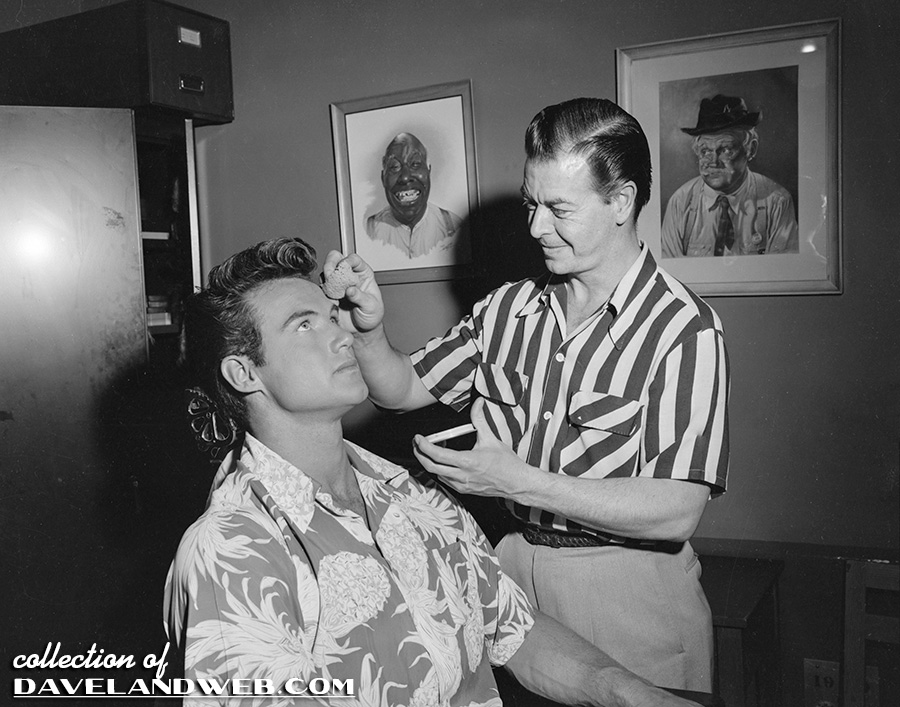 Steve Reeves became "Mr. America" in 1947 and used that fame to make a name for himself in Hollywood. Although calling him an "actor" might be stretching it, he was definitely a celebrity and carved a niche for himself in Hollywood history as Hercules and other muscle-bound characters in a series of sword and sandal flicks. Note the picture of Charlie Weaver in the background of shot #1.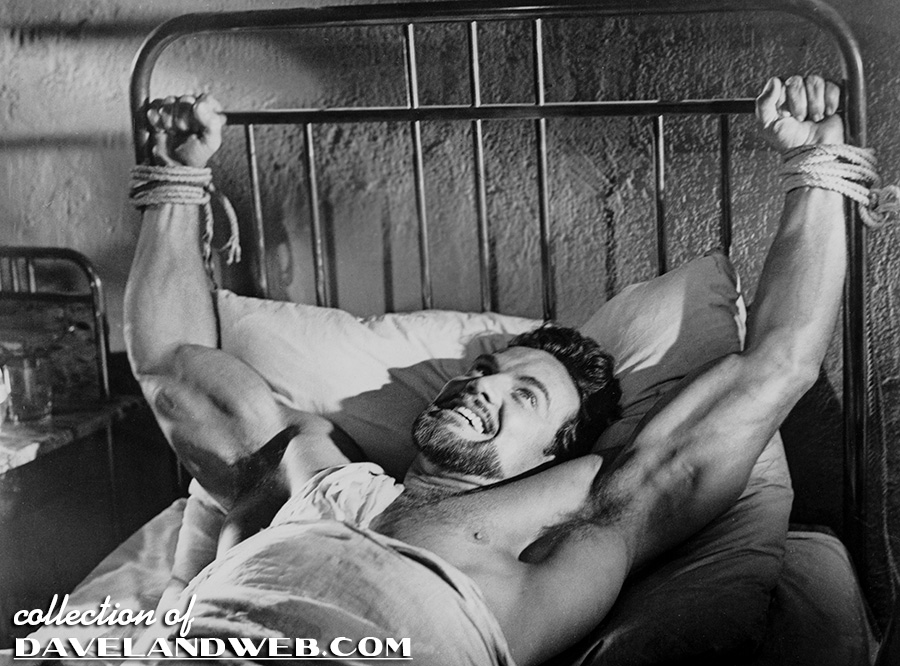 These photos of Reeves freaks me out a little; I would have a hard time believing that his waist was not a product of early photo retouching!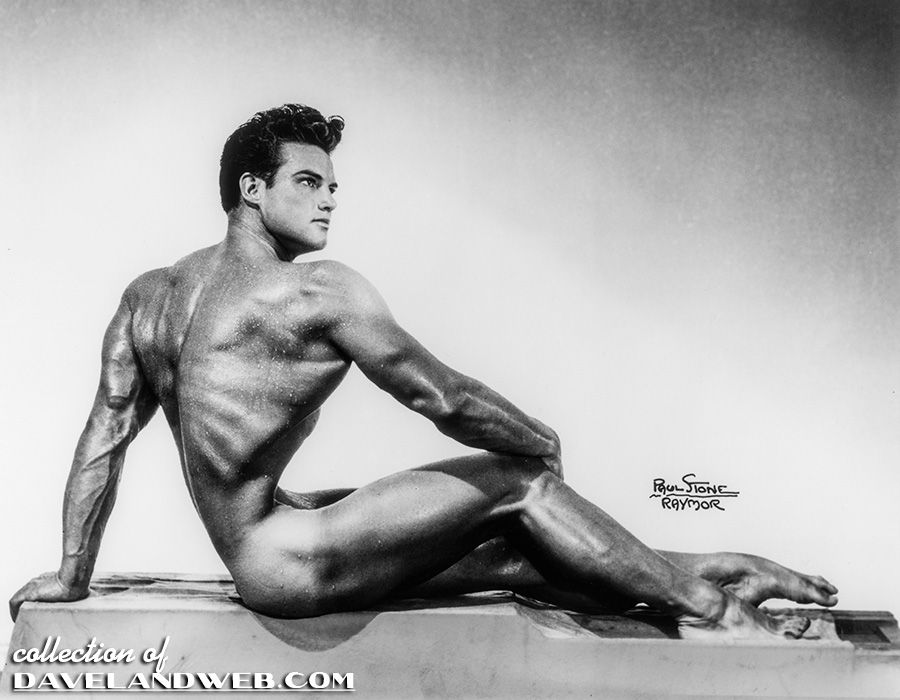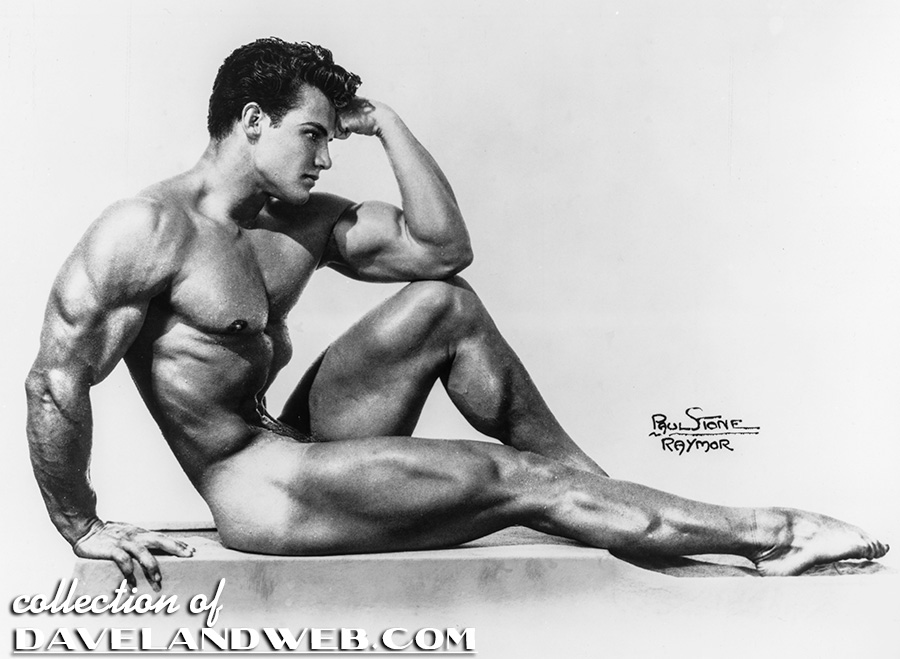 Hollywood artist and sculptor Kenneth Kendall was very good friends with Reeves in the early years, helping him along the way as Reeves attempted to get established in Hollywood. Kendall painted and sculpted Reeves; here is a portrait he did of Reeves as Morgan the Pirate: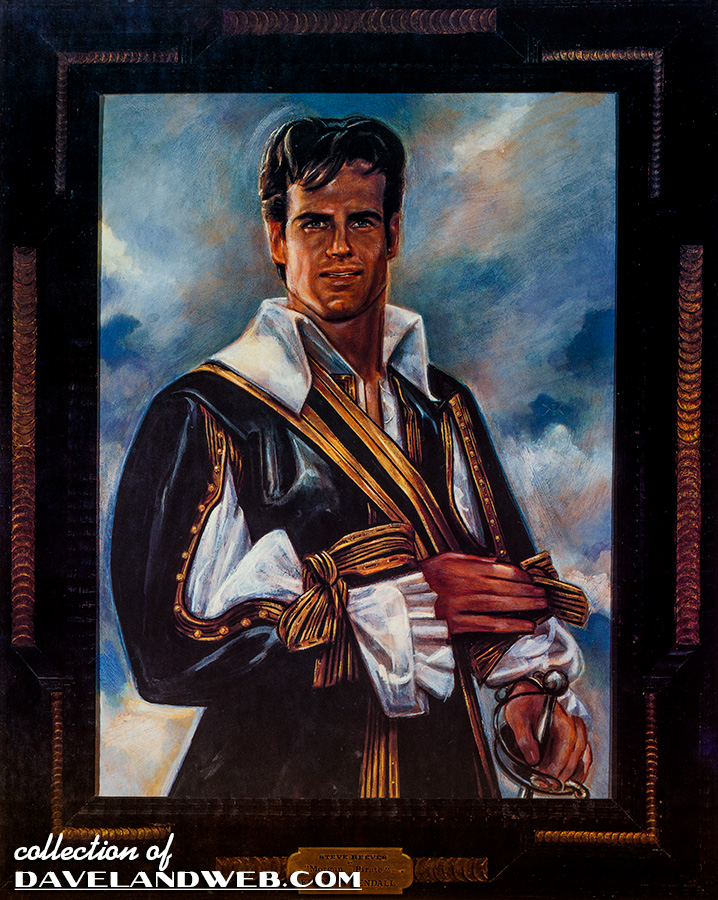 And a sculpture of Reeves that he created: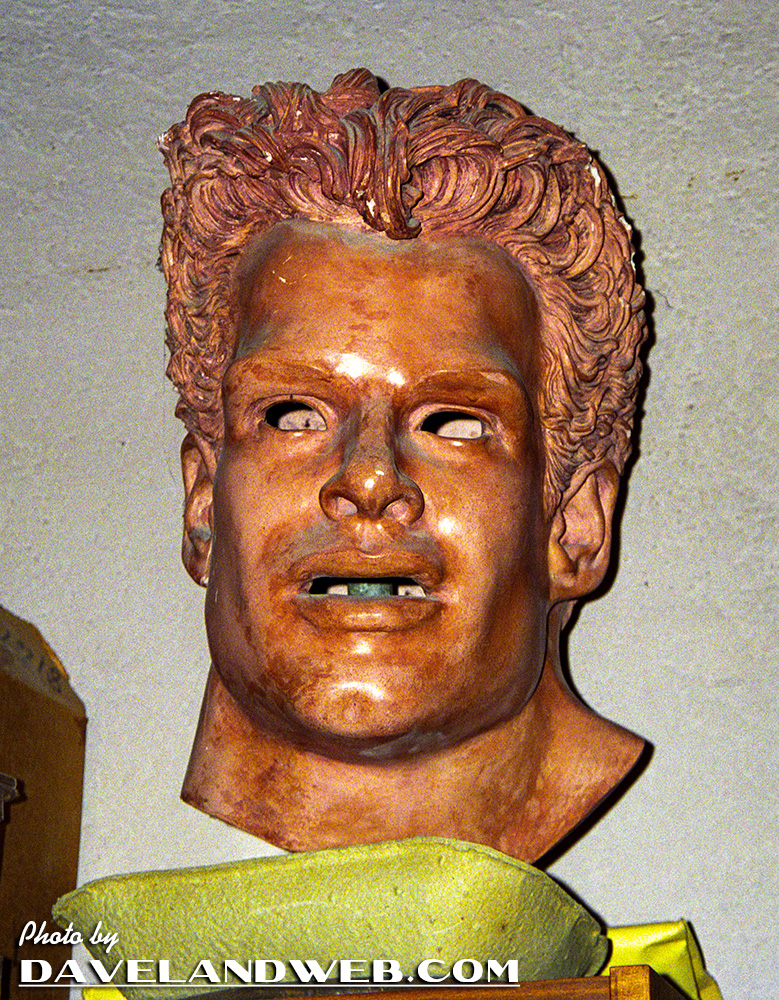 Last one for today features Steve posing with MGM musical darling Jane Powell (before she needed Efferdent):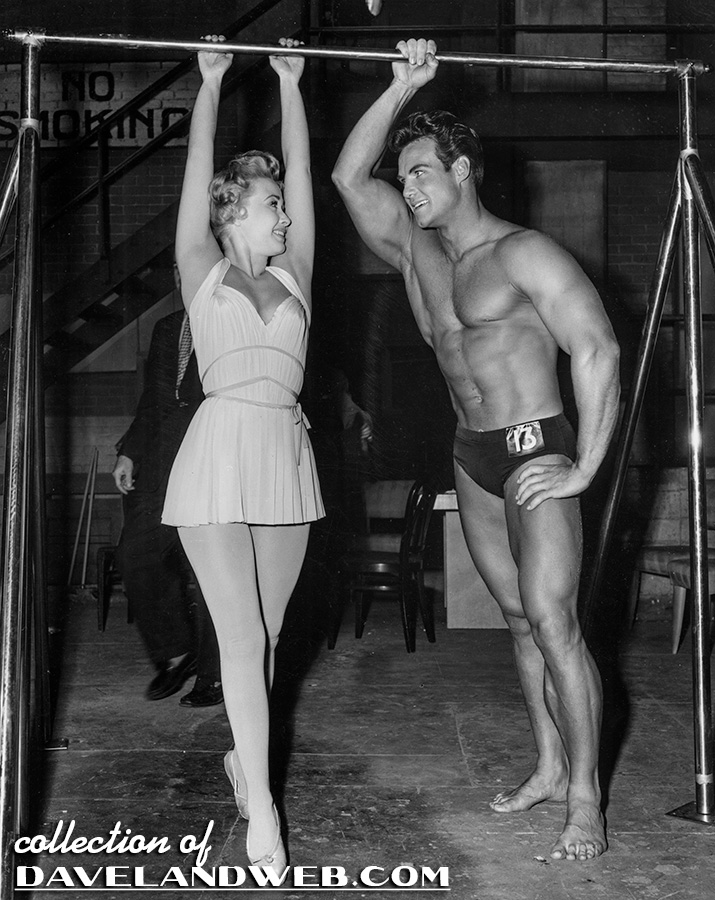 See more Steve Reeves photos at
my Steve Reeves web page.