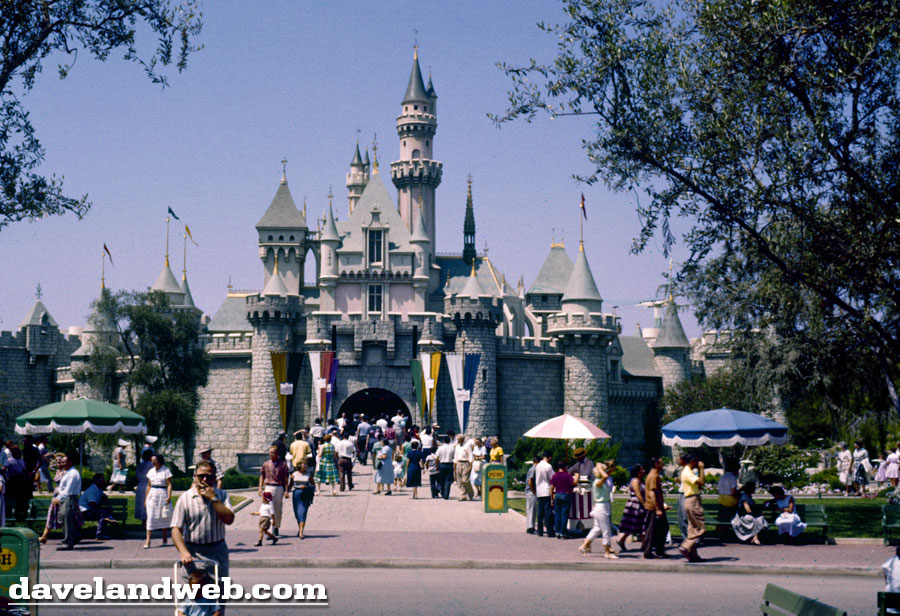 What could be better than a Sunday in vintage Fantasyland? Let's cross over the drawbridge and get to it! A trip in a Skyway Bucket can give you a beautiful overview of the scenery between Fantasyland and Tomrrowland...and is only steps away from a tasty Tuna Boat luncheon!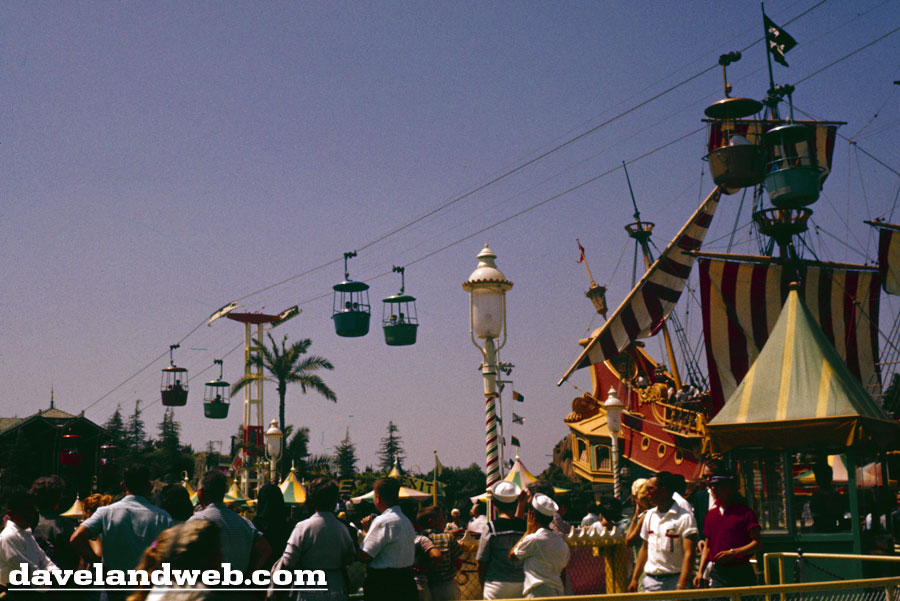 What a tease...you can see the Viewliner Tressel...but no Viewliner! Instead, we see guests taking a (very) leisurely cruise in a Motor Boat.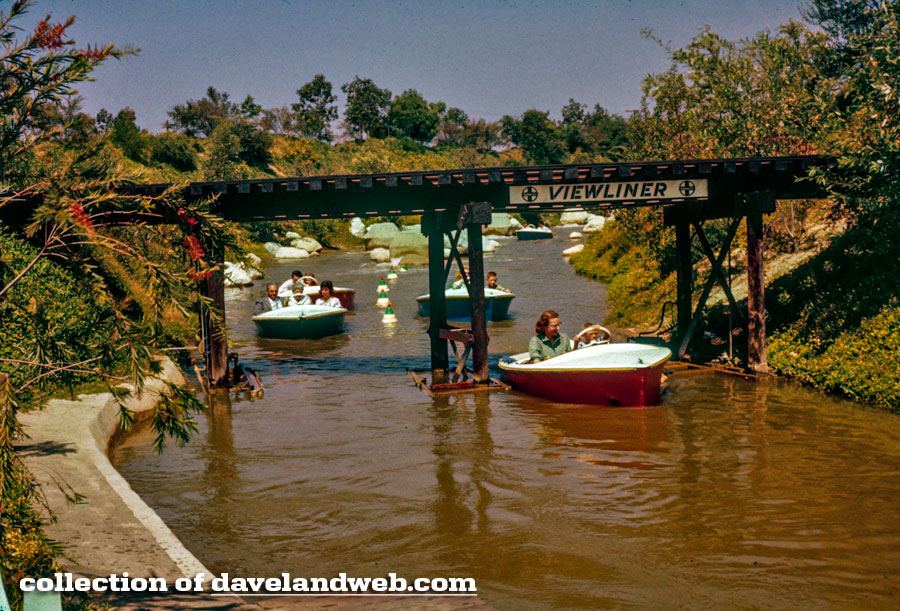 And now a few birds-eye view shots taken from the Skyway on the way to Tomrorowland.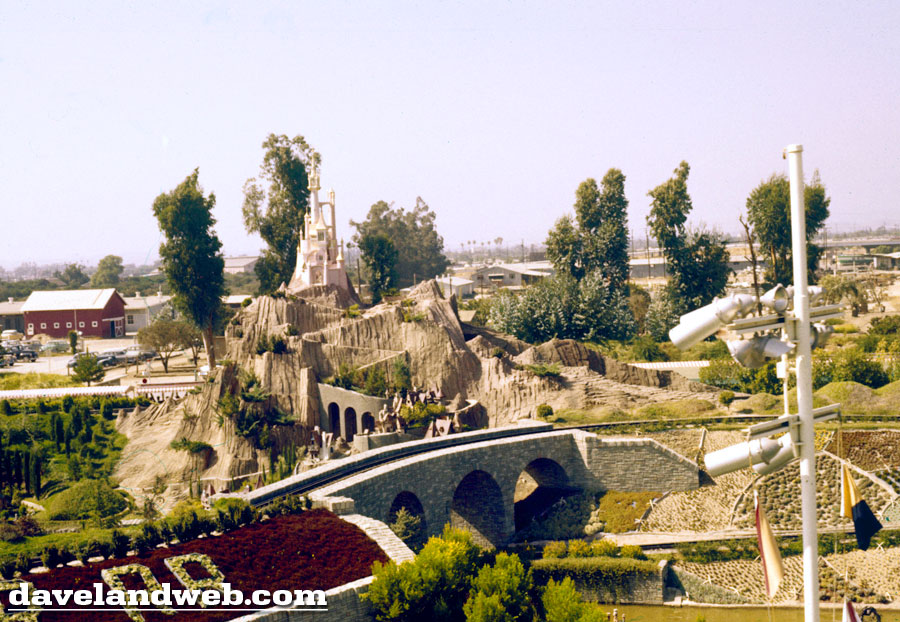 Monstro looks as if he could eat the lighthouse ticket booth for Storybook Land!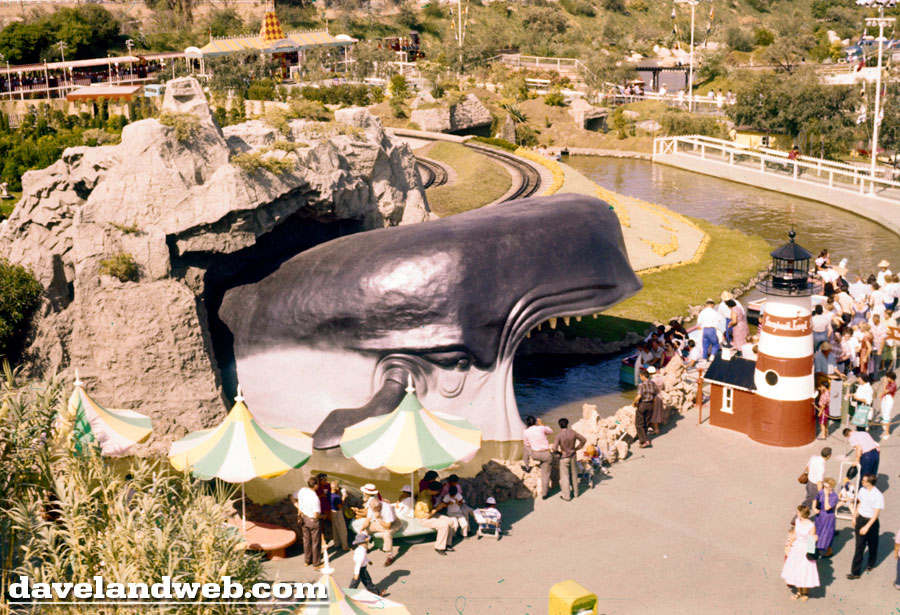 Kudos to an Anonymous reader today who noticed the Viewliner in the upper-right-hand corner of the Monstro shot: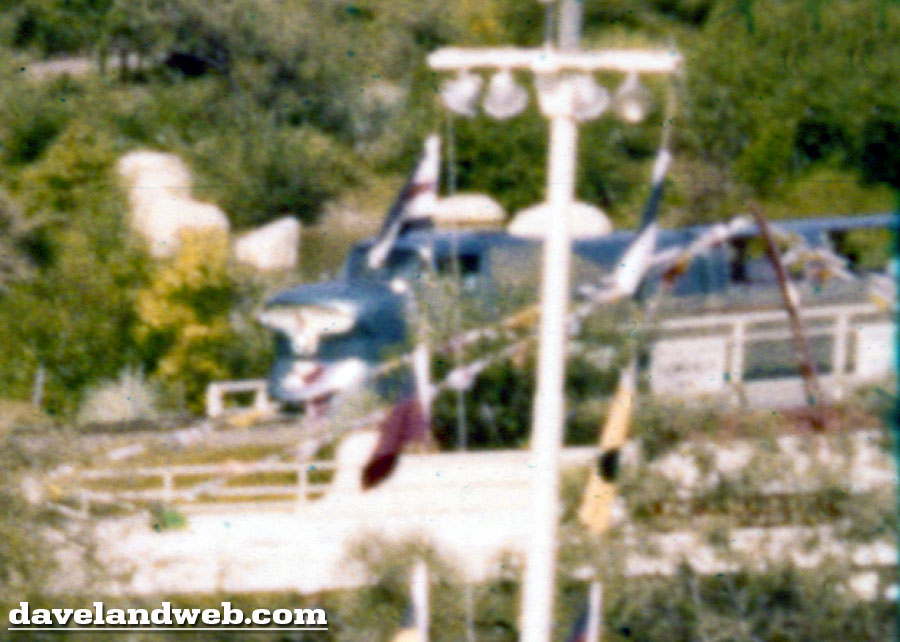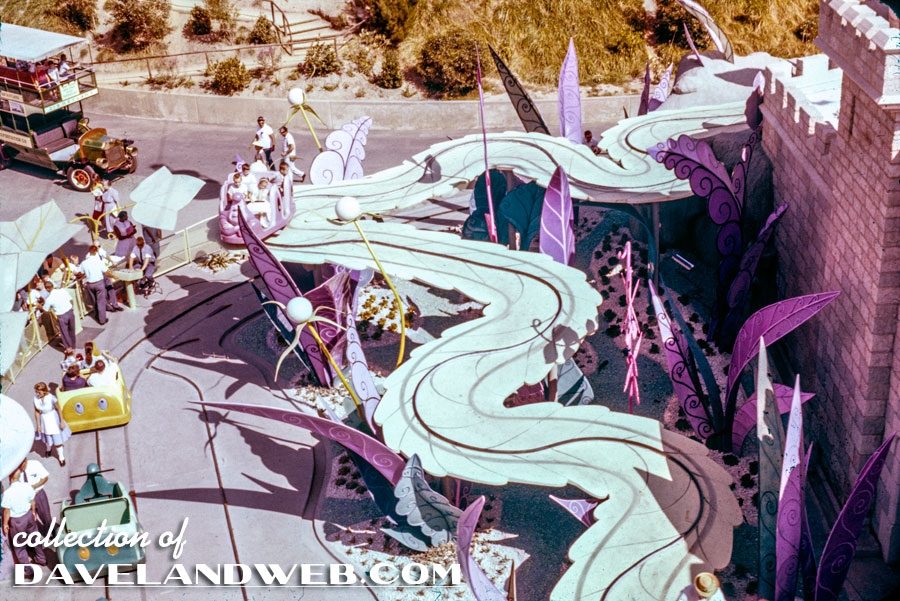 Anybody notice that we cruised right through the Matterhorn? No? Well, perhaps that's because these were shot almost a year before that famous mountain was completed.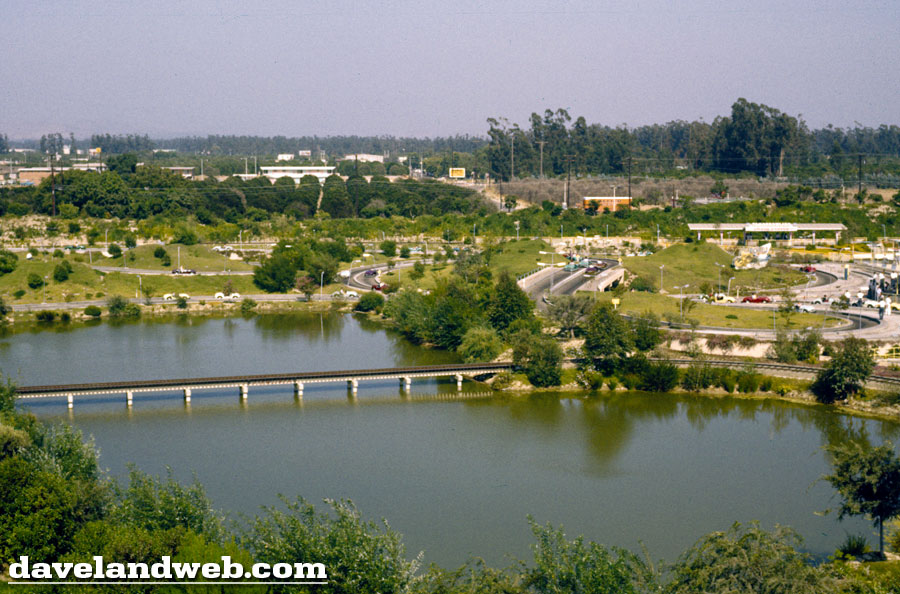 Zooming in on the previous image you can get a better view of the Tomorrowland Depot.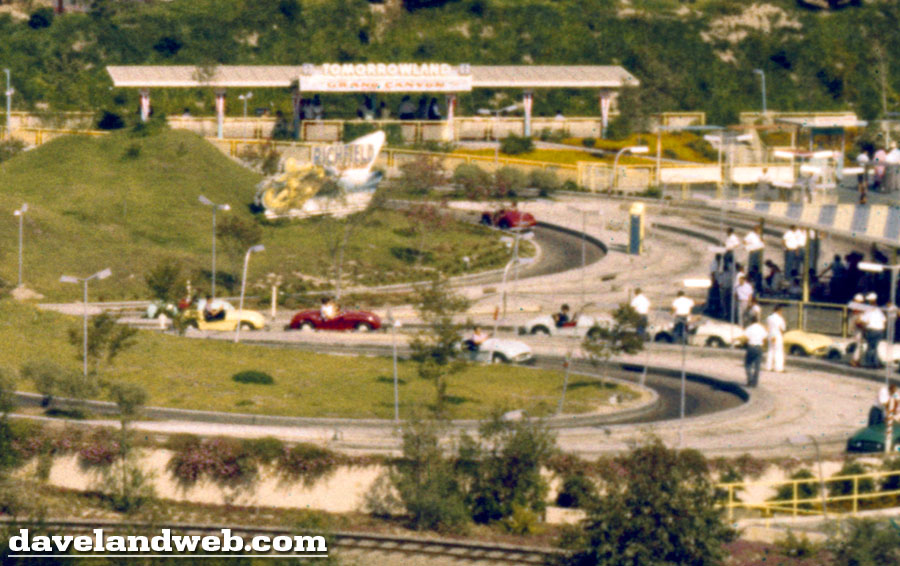 This was also back in the day when there were multiple Autopias at Disneyland, including the Junior Autopia featured here: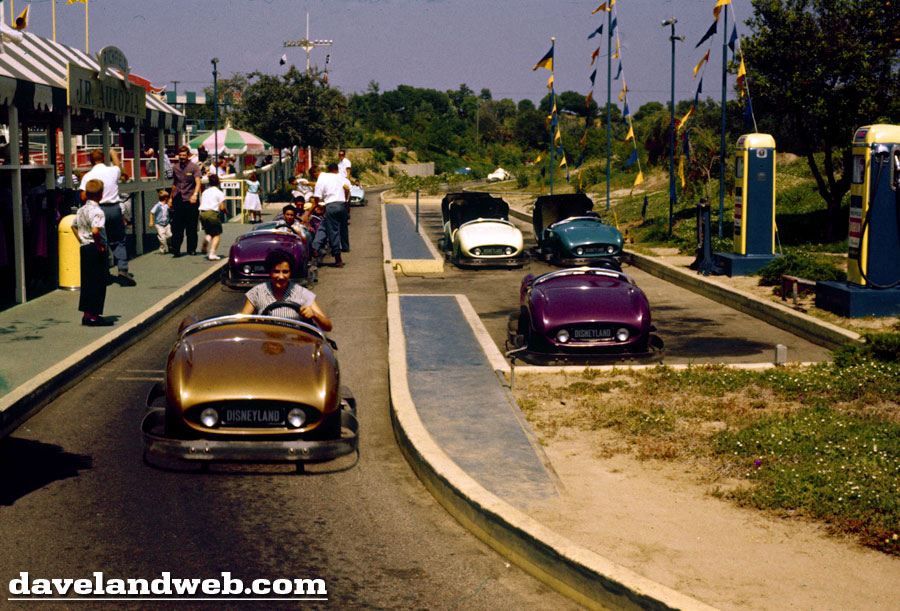 The final two shots from today are from the same batch, but I am guessing that they are from two separate trips on the Skyway. Our photographer must have loved The Skyway!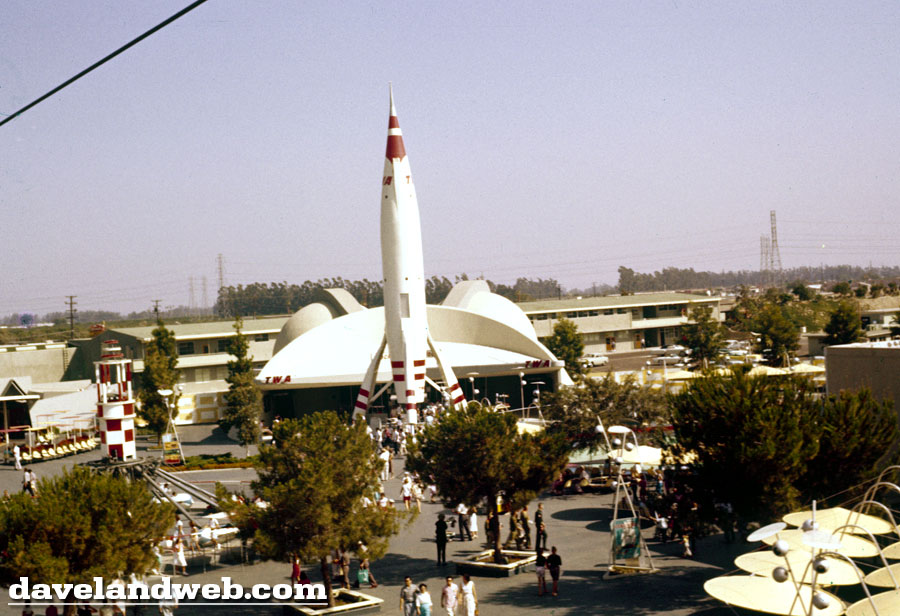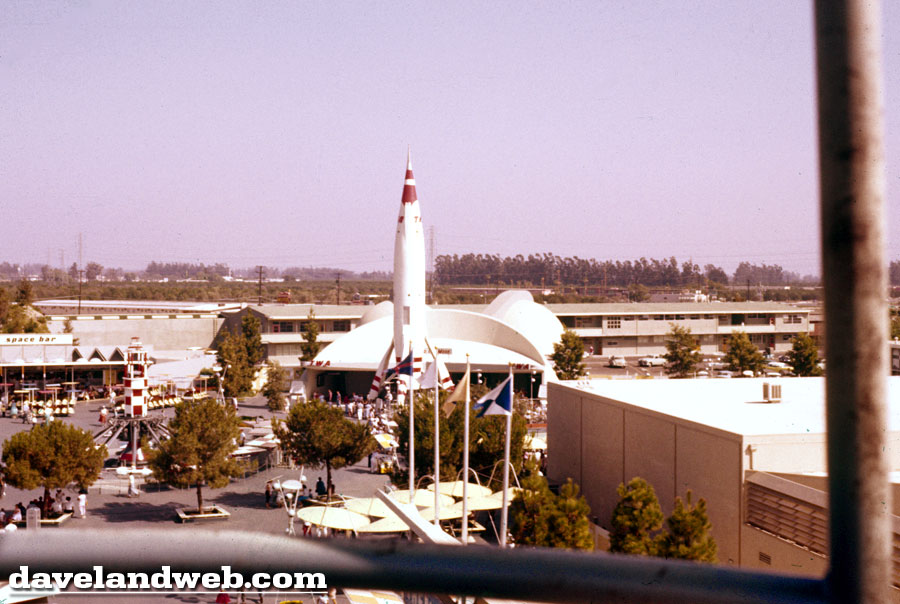 See more vintage and contemporary Disneyland photos at
my main website.