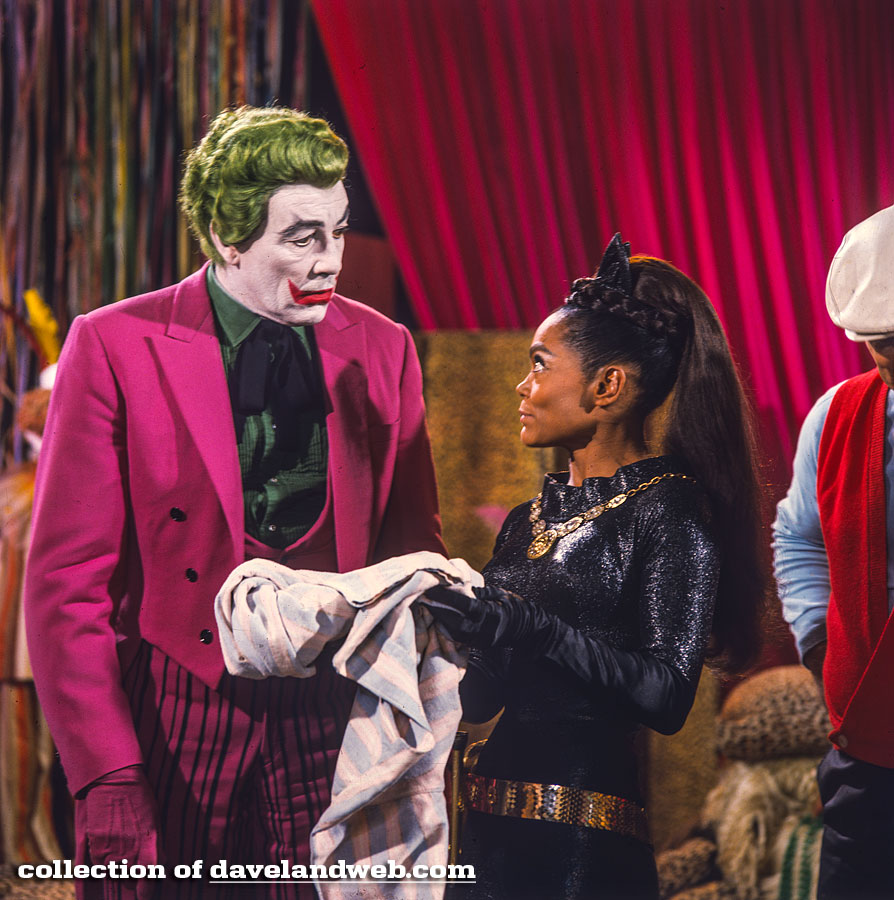 For a day after entry into the April Fool's Day festivities, I will submit this photo of actor Cesar Romero as The Joker. He went from a swarthy Latin Lover to crazy comic villain, nailing the characterization of The Joker in the campy 1960's "Batman" television series—still a joy to watch. Cesar is shown here with Eartha Kitt, definitely one of the most puuuuuurfect actresses to play Catwoman.
Here's a mug shot from "Batman" of Romero, also known as "Uncle Butch" to Joan Crawford's children.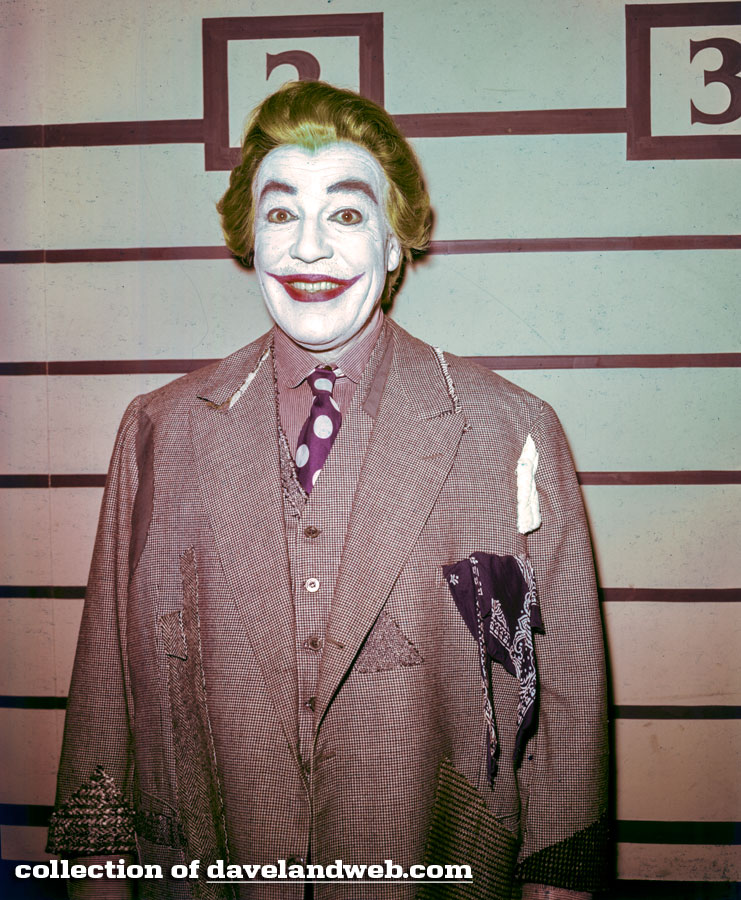 Romero was one of Crawford's friends who stood up for her after Christina put out her acidic "memoir" entitled "Mommie Dearest," which was published AFTER Joan's death and the reading of the will. Romero did admit that Joan was strict with her kids; once he even suggested to her that she should "ease up" with them as they were only children. This advice was met with an icy reply and a recounting of her tough childhood.
See more Hollywood Movie & TV photos at
my main website.