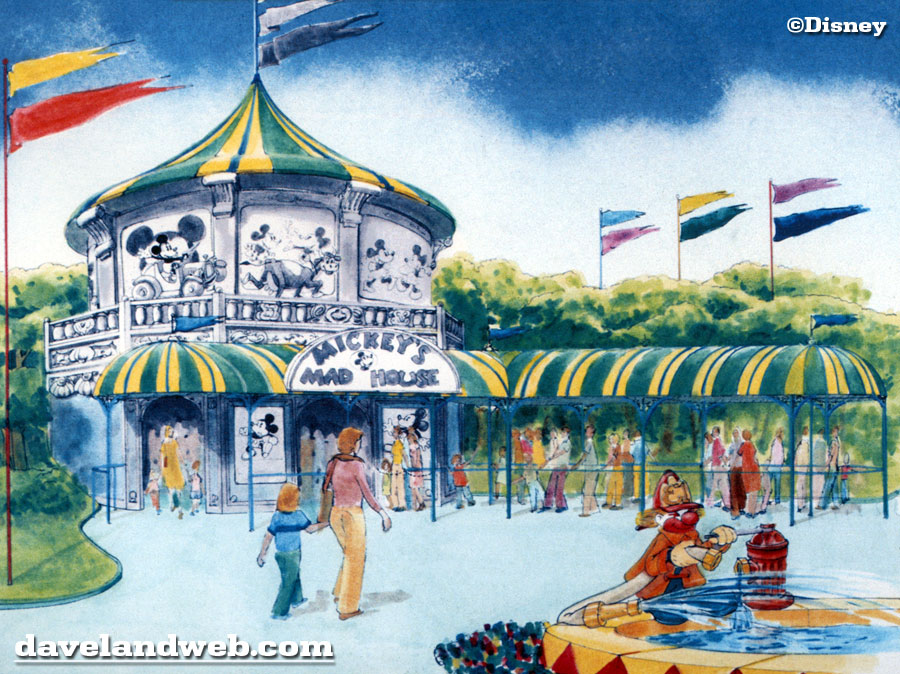 Mickey's Madhouse, 1976:
Dumbo's Circusland, which was on the drawing boards at Imagineering before Toontown was conceived, featured "Mickey's Madhouse"—essentially a "wild mouse" roller coaster in a dark ride environment, set in the world of early black-and-white Mickey Mouse cartoons (think of the former Mulholland Madness at Disney California Adventure, but indoors, with no clear view of where the track ahead was going). Ward Kimball, one of Walt's legendary Nine Old Men, was involved in the planning of the prospective land, which is hardly surprising since he considered "Dumbo" his favorite Disney film.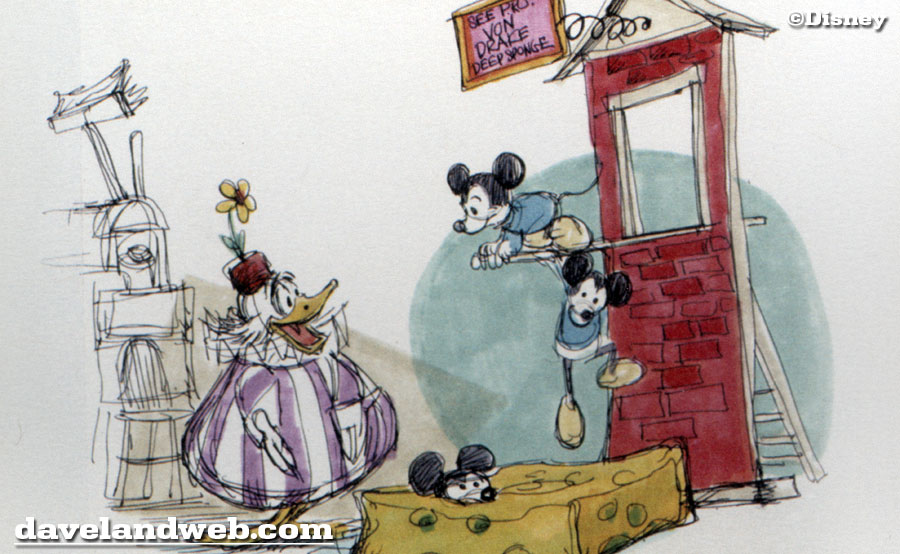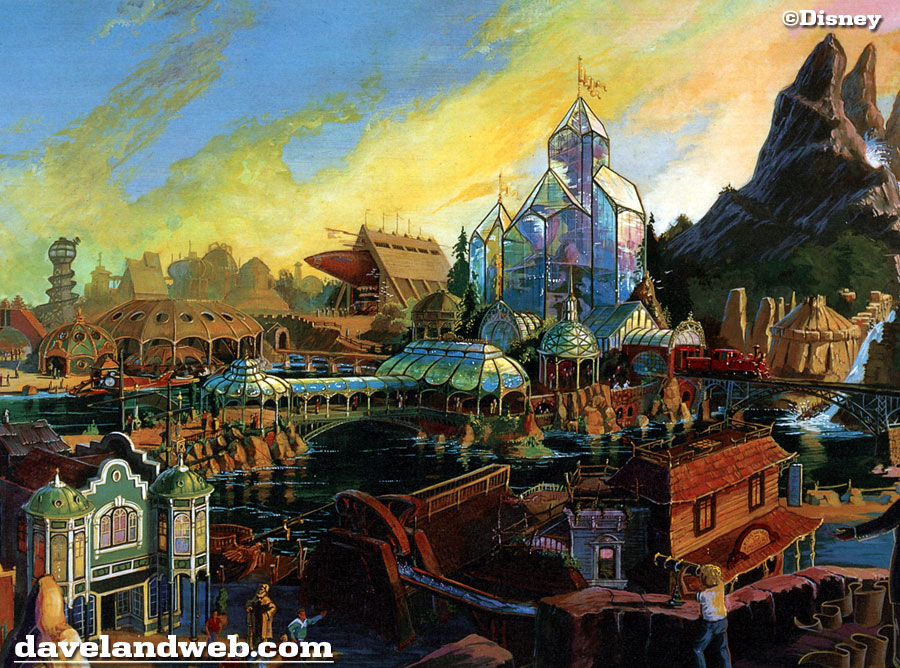 Discovery Bay, 1984:
Set in the Victorian Age of Invention, Discovery Bay was to be a new land in the ranch area behind Big Thunder Mountain Railroad. Conceived as an inventors enclave north of San Francisco, it truly was a decades-early precursor of the current "steampunk" trend in science fiction. Attractions inspired by Disney movies included an undersea restaurant aboard the Nautilus from "20,000 Leagues Under the Sea" and a ride aboard the Hyperion airship to The Island at the Top of the World and other mythical lands, as shown below. Other attractions included a fireworks shooting gallery, a huge greenhouse filled with a botantist's exotic experiments, and a boat ride through time. One character, the proprietor of Professor Marvel's Gallery of Illusions, eventually became Dreamfinder in Journey Into Imagination at EPCOT.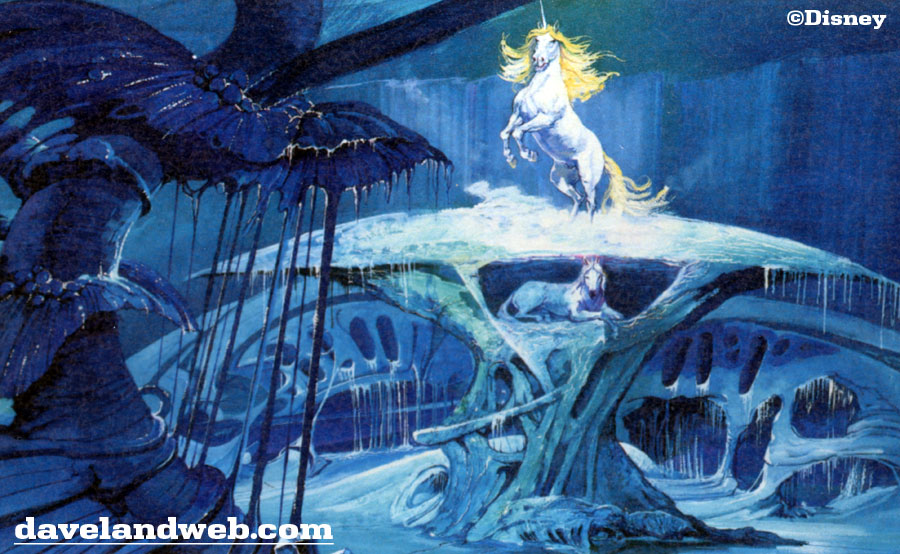 Hope you enjoyed this very cool series put together by the folks at
D23
. If you haven't joined yet...what are you waiting for?
See more vintage and contemporary Disneyland photos at
my main website.